WELCOME TO ROCK STAR GARY REFLECTIONS!
Become a Patron!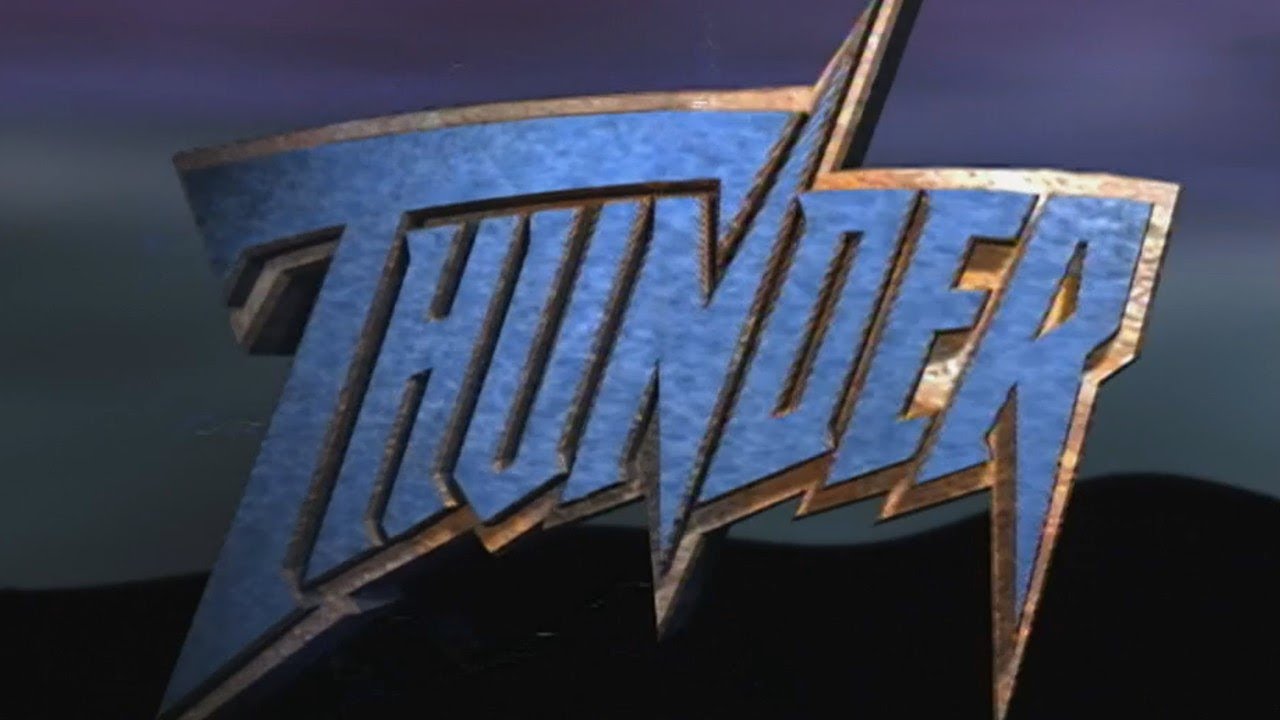 WCW Thunder 07-08-98
Live from Birmingham, AL
Airdate: July 8, 1998
Attendance: 12,945 (12,248 paid, sold out)
Hosted by Tony Schiavone, Bobby "The Brain" Heenan, & Lee Marshall
Another week and another big announcement! How will it affect the PPV? And how will it affect tonight's main event? Will Jericho survive with his title before the PPV? What happens between Raven, Saturn, and Kanyon? Brace yourself for some wild WCW wrestling!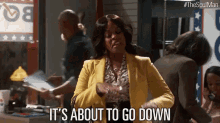 Opening montage.
We revisit stills of Nitro when Goldberg beat Hall en route to a World title match against Hogan. Next, he defeated Hogan to become the first undefeated World champion with his record at 108-0.
Earlier today, JJ Dillon declared that Goldberg will defend the World title against Hennig, and Kevin Greene will face Giant at the PPV. News about the US title remained pending.
Once again, we revisit stills of Nitro when Karl Malone dealt Hennig a Diamond Cutter during the main event. At the entrance, Schiavone interviews a rather tardy Hennig with Vincent in tow. Hennig adamantly refuses to wrestle DDP in the main event tonight as he's preparing to face Goldberg on Sunday.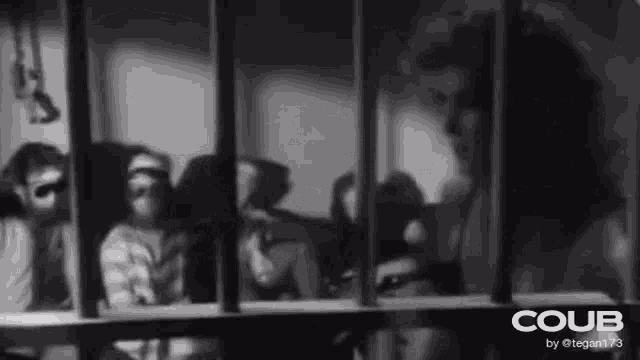 Match 1: Public Enemy versus Tokyo Magnum & Shiima Nobunaga
Highlights:
The Japanese contingent attacked before the bell, but Public Enemy reversed stereo cross corner whips and rammed them together.
When they fed the Japanese duo stereo inverted atomic drops, Public Enemy followed with stereo clotheslines.
Grunge brought him back into the ring the hard way, but Magnum gave him a cross corner whip.
As Magnum ate a back elbow during his follow-through, Grunge dealt him a hangman's neckbreaker.
Tags were exchanged on both sides, and Public Enemy double-flapjacked Nobunaga.
After Nobunaga reversed an Irish whip, Rocco attempted an Asai moonsault but missed.
Nobunaga scored with a spinning heel kick, migrated to the apron, and launched a springboard senton splash for 2.
While Nobunaga mounted the top turnbuckle, Rocco crotched him.
With all four wrestlers in the ring, Public Enemy delivered a double gutbuster to Magnum.
Grunge placed Nobunaga atop the stacked tables at ringside, and Public Enemy decimated him with a Drive-By.
Upon receipt of Rocco's tossing Nobunaga back into the ring, Grunge pinned him at 2:54.
Rating: **
Summary: Showcase match for Public Enemy.
After the match, Magnum joins Public Enemy in the ring and dances with them. Public Enemy immediately pounds him with fisticuffs until the Dancing Fools storm the ring. Disco clotheslines Grunge, and the Dancing Fools put the boots to him. As Magnum joins in celebration, the Dancing Fools dispose of him over the top rope.
Promotional consideration paid for by the following: Slim Jim featuring Mr. 60-day DL himself—"Macho" Man Randy Savage.
Match 2: Ernest "The Cat" Miller versus Villano IV
Highlights:
Villano IV ambushed Miller prior to the bell, fed him a double sledge, and followed with a knee drop.
As Miller rebounded with a sunset flip, he got 2.
Villano IV guillotined him with the top rope and dealt Miller a leg drop.
When Miller flattened him with a thrust kick, he backdropped Villano IV.
He delivered a short-arm clothesline and finally removed his robe.
After Villano IV snuck down to the floor, Villano V illegally substituted for him.
Miller attempted a vertical suplex, but Villano V countered with an inside cradle.
Do we have an upset?
1-2-NO!
Miller knocked down Villano V with a thrust kick and stymied Villano IV who had jumped onto the apron.
While Miller slammed Villano V, he mounted the top turnbuckle and scored with a Feliner.
1-2-3.
Miller won at 3:14.
Rating: *
Summary: Showcase match for Miller, but I liked the switcheroo by the Villanos.
Following the match, Villano IV returns but avoids a spin kick from Miller.
At the entrance, Schiavone interviews Eddie Guerrero who puts over Goldberg for winning the World title. He details his history with Chavo and cuts a promo on him. Following that, he accepts the hair versus hair challenge and is ready to shave Chavo bald. Great promo!
Missing from the telecast is WCW Motorsports.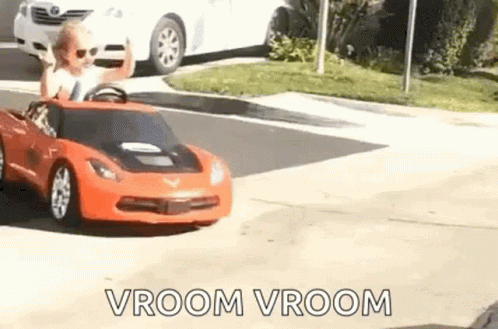 In the ring, Schiavone interviews DDP who touts Goldberg. He initially cuts a promo on Rodman then follows with one on "'Hollywood' 'scum' Hogan." Lastly, he runs down Hennig.
We revisit stills of Nitro when Malone dropped Hennig with a Diamond Cutter.
Match 3: Juventud Guerrera versus Judo Suwa
Highlights:
During Guerrera's entrance, Wild Cat Willie made a cameo.
Suwa leapfrogged Guerrera and landed a flying back elbow.
When he charged Guerrera, Suwa ate a mule kick.
Suwa reversed an Irish whip but fell victim to a flying headscissors.
As Suwa sought refuge on the floor, Guerrera met him with a plancha. Woohoo!
Suwa slammed Guerrera and followed with a pumphandle splash for 2.
After Guerrera reversed a cross corner whip, Suwa vaulted him to the apron.
Guerrera launched a springboard dropkick, and Kidman stood at ringside.
While Guerrera landed on his feet after a release German suplex, he demolished Suwa with a pair of Juvi Drivers.
1-2-3.
Guerrera won at 3:40.
Rating: **
Summary: Good matchup as Suwa gave as well as he got. Unfortunately for him, Guerrera's got a date against Kidman at the PPV.
Afterward, Kidman stands on the apron to taunt Guerrera until the Flock destroys him. Kidman powerslams Guerrera, mounts the top turnbuckle, and unloads a Seven Year Itch.
Promo airs for Bash at the Beach '98. It will be LIVE on PPV this Sunday. Order NOW!
At the entrance, Schiavone interviews Mongo who has a message for Arn Anderson. Next, Arn's promo on "Nature Boy" Ric Flair from Fall Brawl '95 is shown. WCW's name-dropping Flair again. Hmmm… Regardless, Mongo heralds Arn as a leader and demands a Four Horsemen reorganization.
More promotion for the PPV airs.
Prior to the next match, Stevie Ray grabs the microphone and dedicates his match to his brother Booker T.
Match 4: Konnan versus Stevie Ray
Highlights:
During Konnan's entrance, he gave a shoutout to his fellow Wolfpack brothers and hit his catchphrases.
Stevie Ray nailed him prior to the bell and fed him a clothesline.
As he belted Konnan, Stevie Ray got 2.
He powerslammed Konnan but missed an elbow drop.
When Konnan dealt him a somersault clothesline, he rammed Stevie Ray face-first into the mat for 2.
He dropkicked Stevie Ray between the ropes, hammered him from behind, but ate a big boot.
After Stevie Ray grabbed ring announcer David Penzer's plastic chair, he walloped Konnan with it.
Referee Nick Patrick called for the bell and disqualified Stevie Ray at 2:03.
Rating: DUD
Summary: Nothing to see here.
After the match, Stevie Ray brings a chair into the ring, but Booker T arrives to halt his brother's rage.
Another promo for the PPV airs involving Booker T who will face Bret.
Backstage, Hennig's on the phone with "Ravishing" Rick Rude trying to avoid facing DDP tonight.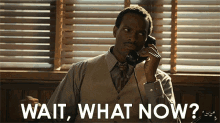 Match 5: Raven & Horace (w/ Lodi) versus Saturn & Kanyon
Highlights:
Saturn unleashed a series of kicks to Horace in the corner, and Kanyon tagged in.
When Kanyon hooked a crucifix on Horace, Saturn dropkicked Horace enabling Kanyon to get 2.
Kanyon countered a hip toss with a swinging neckbreaker and hammered Raven on the floor.
As Horace launched a tope suicida to Kanyon, Raven tagged in, gave Kanyon a cross corner whip, and followed with a corner clothesline.
Raven fed Kanyon a knee lift that spilled him over the top rope to the floor.
After the match segued to the floor, Raven dealt Kanyon a side-Russian leg sweep into the steel railing. OUCH!
Raven tossed him into the ring and got 2.
While Horace tagged in, he slammed Kanyon, mounted the top turnbuckle, and landed a HUGE splash for another 2.
The Birmingham faithful made itself useful with a "Raven sucks" chant, and Kanyon unloaded a fireman's carry facebuster.
Hot tag Saturn.
Upon cleaning house, Saturn delivered a huracanrana to Horace.
Saturn sought a table from under the ring as Raven tossed a steel chair into the ring.
Mounting the top turnbuckle and watching Saturn assemble a table, Horace dropped the chair thanks to Kanyon.
Speaking of Kanyon, he obliterated Horace with a sit-out electric chair facebuster. Innovative!
Raven rammed Saturn face-first into the steps, but Kanyon made him taste the steel railing. It must have tasted like the Ole Smokey at the Melt.
Placing Raven atop the table, Kanyon pummeled him.
Saturn mounted the top turnbuckle, but Lodi jumped onto the apron to toss powder into his eyes. How dastardly!
From behind, Horace SMACKED Kanyon with his STOP sign. Nefarious!
Horace placed Kanyon atop the table, and a blinded Saturn unknowingly elbowed Kanyon through it.
Tossing Kanyon into the ring, Horace enabled Raven to crawl over to make a cover.
1-2-3.
Raven and Horace won at 5:13.
Rating: ***
Summary: You can tell this match was produced by Raven. It had tons of interference, action, miscommunication by the babyfaces, and an unexpected outcome.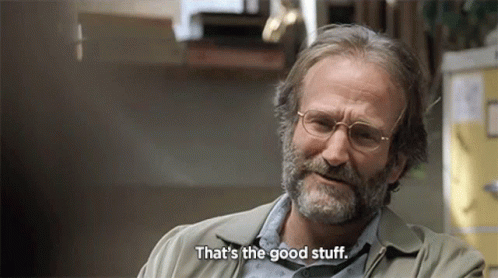 Yet another promo for the PPV airs featuring Raven versus Saturn.
Match 6: Steve "Mongo" McMichael versus Rick Fuller
Highlights:
Mongo used a pair of four-point stances to tackle him, but Fuller blocked a tombstone attempt.
As Fuller gave Mongo a cross corner whip, he came up empty on his follow-through.
Mongo hip-tossed him across the ring, charged, but ate boot.
When Fuller scored with a spin kick, he slammed Mongo, landevd a leg drop, and got 2.
Fuller fed him a belly-to-back suplex, mounted the top turnbuckle, but Mongo caught him.
After Mongo dealt him a tombstone piledriver, he pinned Fuller at 2:28.
Rating: DUD
Summary: Showcase match for Mongo, but Fuller was ready for an upset.
THUNDER BURST SLAM OF THE NIGHT: Mongo's tombstone finishes off Fuller.
Promotional consideration paid for by the following: Slim Jim.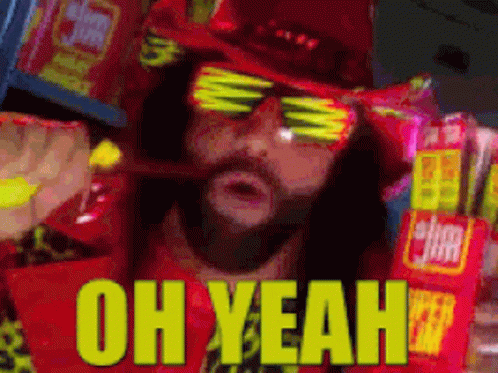 Next, more stills from Nitro are shown with Dean Malenko flattening Jericho. Malenko has been suspended and won't get a title shot against Jericho at the PPV.
During Jericho's entrance, he wears a bandage over his left eye and grabs a microphone. He's "upset" over not wrestling at the PPV due to Malenko's attack. Upon running down Dragon, Jericho calls out Dillon who's not here. He threatens to dance at the PPV among other entertainment options since he believes he won't have an opponent. HA!
Thunder is sponsored by Master Lock.
Match 7 for the WCW Cruiserweight title: "Lionheart" Chris Jericho (champion) versus Ultimo Dragon
Highlights:
When Tenay shilled LA Melee '98, Dragon leapfrogged Jericho before nailing him with a back elbow.
Jericho reversed an Irish whip, leapfrogged Dragon, but ate a spinning heel kick.
As Jericho avoided a dive by Dragon, he ate a mule kick.
Dragon skinned the cat back into the ring and wiped Jericho out with a plancha.
After Jericho blocked a vertical suplex, he fed Dragon one of his own.
He guillotined Dragon with the top rope, trapped Dragon in the corner, and dropkicked him.
While Dragon ate a backbreaker, he landed on his feet following a back drop.
He uncorked a series of kicks, gave Jericho a cross corner whip, and attempted a handspring back elbow.
Instead, Jericho caught and dealt Dragon a German suplex with a bridge for 2.
He slammed Dragon, mounted the top turnbuckle, but got crotched.
Joining Jericho atop the top turnbuckle, Dragon blocked a superplex and countered with a front superplex.
Dragon hooked la magistral cradle and got 2.
Rebounding, Jericho delivered a gutwrench backbreaker for 2.
Dragon scored with an Asai moonsault and instantly applied a Dragon sleeper.
Do we have a new champion?
No, Jericho grabbed the ropes to escape.
Jericho reversed a cross corner whip, countered a flying headscissors attempt, and powerbombed Dragon down to the mat.
Attempting a LionTamer, Jericho got countered with a cradle for 2.
Dragon hooked a West Coast Pop for another 2.
Blocking a huracanrana, Jericho hooked a LionTamer.
Dragon submitted; thus, Jericho retained at 6:02.
Rating: ***½
Summary: Great timing, psychology, high-flying by Dragon, and workrate. The finish may have been a bit sloppy, but this was certainly the match of the night.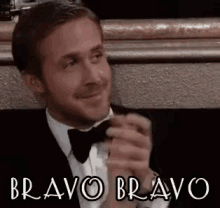 Snickers sponsors the replay.
At the entrance, Schiavone interviews Kevin Greene who congratulates Goldberg. He warns Giant not to be "partying, farting, burping, and drinking" the night before the PPV. Bartender, I'll have what he's having.
THE FOLLOWING ANNOUNCEMENT HAS BEEN PAID FOR BY THE NEW WORLD ORDER:
Rodzilla and Hogan promo.
THE PRECEDING ANNOUNCEMENT HAS BEEN PAID FOR BY THE NEW WORLD ORDER.
Match 8: Diamond Dallas Page versus Curt Hennig (w/ Vincent)
Highlights:
During Hennig's entrance, a "member of WCW Security," according to Schiavone, handed him a sheet of paper making Hennig smile.
Hennig handed it to Penzer who read that Hennig "is under no obligation to wrestle (DDP) tonight."
As the Birmingham faithful jeered, subsequent language within the document tended to be the work of one "Ravishing" Rick Rude and no one else, yet no one else noticed.
Nevertheless, Hennig motioned to DDP that the match was off, and Vincent tried a sneak attack.
DDP smartly stopped Vincent, but Hennig nailed him from behind.
When DDP escaped a double-team, he flattened Vincent with a Diamond Cutter.
Hennig slithered out of the ring to avoid the same fate.
Suddenly, Goldberg's music played, and the "Gold-berg" chant rang throughout the arena.
End of show.
Rating: NONE
Summary: Tease of a match from last year's show with a bait/switch of Goldberg at the end.
On the other hand, the Birmingham faithful got a successful Goldberg title defense as he defeated Hall. Buy the PPV!
Conclusion: Main event bait and switch aside, the Jericho-Dragon match was worthwhile, and the PPV card has been reshuffled to include a World title match between Goldberg and Hennig. Greene's promo for sheer hilarity and Eddie's promo for pure passion should also be checked out.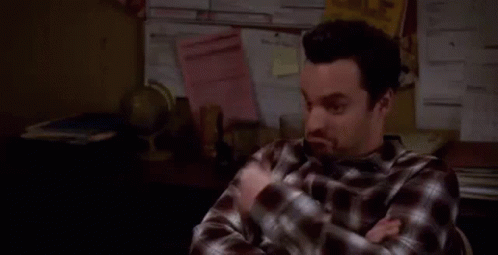 Stay tuned for WCW Bash at the Beach '98!
Comments? Suggestions? Send them to me at rsg@rockstargary.com and follow me on Twitter (@rockstargary202).
Custom Search