WELCOME TO ROCK STAR GARY REFLECTIONS!
Become a Patron!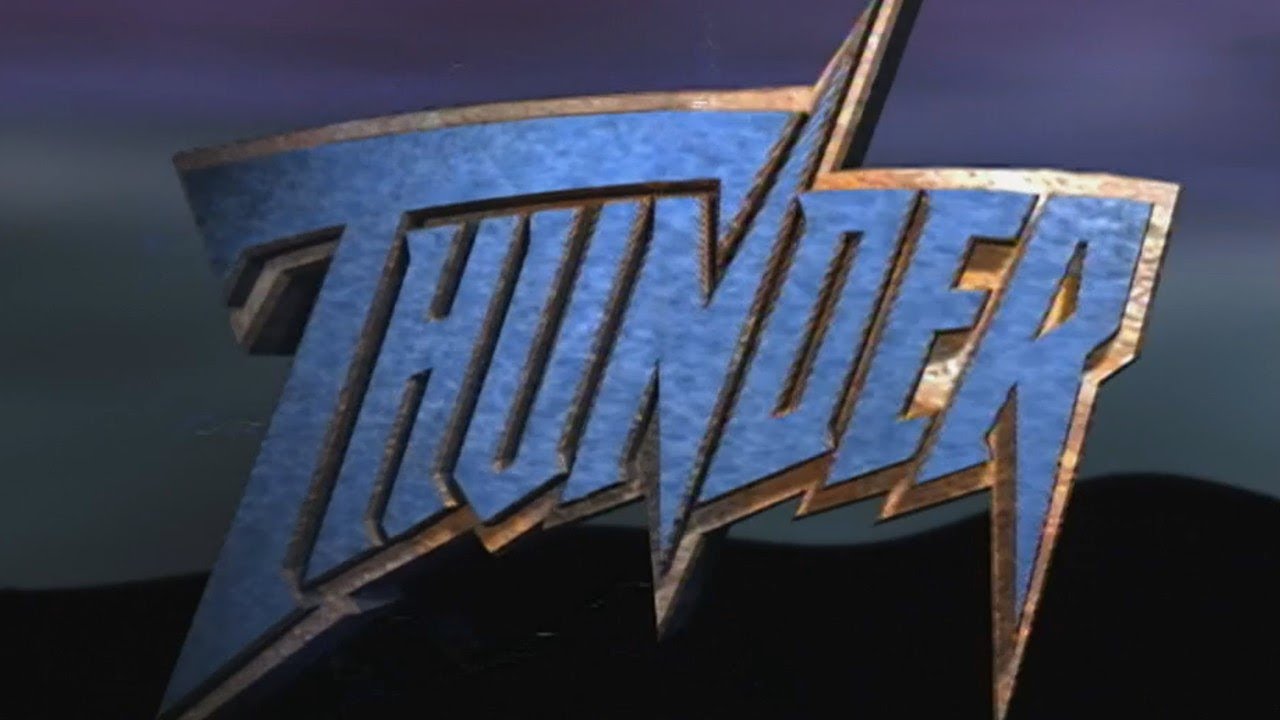 WCW Thunder 07-02-98
Live from Columbus, GA
Airdate: July 2, 1998
Attendance: 8,088 (7,399 paid)
Hosted by Tony Schiavone, Bobby "The Brain" Heenan, & Lee Marshall
What's all the hub bub, bub? What's Chavo up to now? Can Booker T retain the TV title against Finlay? What's up with the Flock? Who's ready for some exciting WCW wrestling?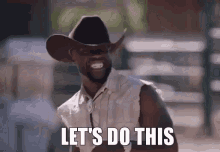 Promo airs for Bash at the Beach '98 LIVE on PPV on 7/12. Order NOW!
Opening montage.
Prior to the first match, Jericho emerges with a CONSPIRACY VICTIM sign. He enters the ring, makes referee Charles Robinson hold his sign, grabs the microphone, and intentionally bungles the town name. Only Jericho can get away with this. Next, he cuts a promo on Dean Malenko amid the "Gold-berg" chants. He promises "a ***** classic," mentions the "internet geeks and sheet readers," and introduces REY MYSTERIO, JR.
Match 1 (non-title): WCW Cruiserweight champion "Lionheart" Chris Jericho versus Rey Mysterio, Jr.
Highlights:
Mysterio made his entrance, but this wasn't Oscar Gutierrez.
When "Mysterio" dropkicked Jericho's knee, Jericho blasted him with a big boot.
He suplexed "Mysterio" and followed with a senton splash for 2.
As Jericho pulled him on top, "Mysterio" pinned him at 2:00.
Rating: DUD
Summary: That's not an upset, RSG-ites. That's purely shenanigans.
After the "match," Jericho declares "Mysterio" as the #1 contender and his opponent at the PPV. Before leaving the ring, Jericho whips him with the belt. Jericho's heel schtick is top-notch.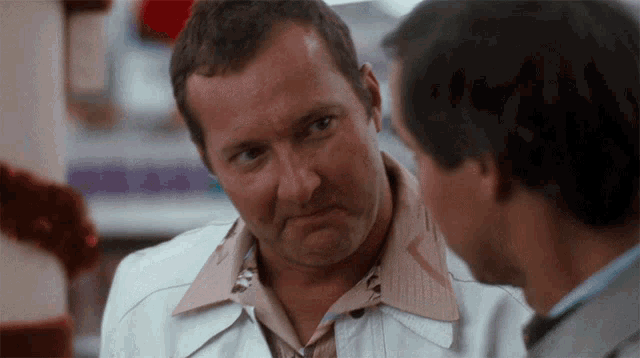 Giant approaches the ring, cuts a promo on Goldberg and Kevin Greene, and challenges Luger to a match TONIGHT.
Match 2: Stevie Ray versus Doc Dean
Highlights:
Dean attempted a cross body block, but Stevie Ray caught and powerslammed him.
As he landed an elbow drop, Stevie Ray got 2.
He hung Dean out to dry and booted him from the apron to the floor.
When Dean returned, Stevie Ray booted him in the midsection and delivered a Slapjack.
1-2-3.
Stevie Ray won at 1:55.
Rating: DUD
Summary: Showcase match for Stevie Ray who has "borrowed" HHH's finisher for his own needs.
Following the match, Chavo rides Pepe--his wooden horse--to the ring, grabs the microphone, and discusses his similar family troubles with Stevie Ray. When he gets a bit too close for comfort, Stevie Ray pie-faces him down to the mat.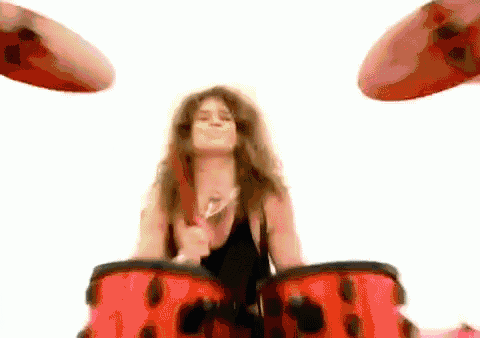 CINNABURST SLAM OF THE NIGHT: Stevie Ray obliterates Doc Dean with the Slapjack.
On WCW Saturday Night, get ready for SQUASH CITY!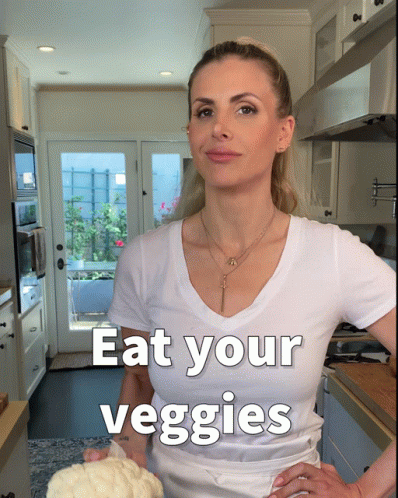 The Dancing Fools emerge, and Marshall makes a Soul Train joke. As Wright speaks in German, Disco Inferno generates some heat so that the Columbus faithful can understand. When he requests his own music, Public Enemy's entrance music plays instead.
Rocco queries the Columbus faithful about a dance party to a mild reaction. When the Dancing Fools groove, the Columbus faithful boos. As Public Enemy shuffles to the beat of their own drum, they get shoved by the Dancing Fools who scatter instantly.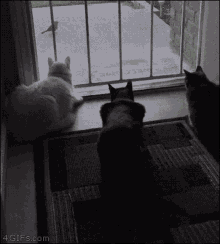 Match 3: Public Enemy versus the "British Bulldog" Davey Boy Smith &Jim "The Anvil" Neidhart
Highlights:
Neidhart blocked a hip toss from Rocco and fed him one of his own.
When Smith tagged in, he quickly cleaned house.
Neidhart tagged in, but Rocco distracted referee Nick Patrick. That allowed Grunge to cheat egregiously against him in the heel corner. SNEAKY!
As Grunge tagged in, Public Enemy dealt Neidhart a double back elbow followed by a double elbow drop for 1.
Rocco tagged in, mounted the second turnbuckle, leaped, but ate boot.
After Smith tagged in, Grunge and Neidhart battled on the floor.
Grunge reversed an Irish whip and sent Neidhart back-first into the steel railing.
While Grunge put the table in the ring, the Dancing Fools reemerged and ambushed him.
They entered the ring and grabbed the table at each end.
Meanwhile, Smith hoists Rocco up and smashes him through the table vertically. Impressive!
Patrick called for the bell, and Public Enemy won by DQ at 3:47.
Rating: DUD
Summary: Neidhart did all of the heavy lifting in this match for his team until the screwy finish.
MAJOR ANNOUNCEMENT: At the entrance, Schiavone interviews a fresh-off-the-helicopter JJ Dillon who has a major topic to discuss. As he states that "this is one of those days that I love my job," he adds that you should NOT miss the upcoming Nitro at the Georgia Dome this Monday. Officially, he decries that "Hollywood" Hogan "is contractually obligated…to defend the (World title) against…the number one contender…Goldberg!"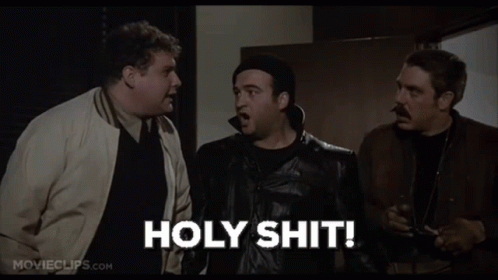 POINT OF ORDER: In subsequent interviews, Goldberg, who's not scheduled to appear tonight, was sitting at home and stunned to hear this.
Via green screen, Raven cuts a promo to the backdrop of a highway billboard.
Match 4: Saturn versus Kidman (w/ Lodi)
Highlights:
Saturn scored with a spinning heel kick and unleashed a series of kicks to Kidman in the corner.
As Kidman rebounded with a springboard flying headscissors, Saturn fed him an overhead belly-to-belly suplex over the top rope to the floor.
He chased Lodi around the ring and clotheslined Kidman on the floor.
When Saturn attempted a tope suicida, Kidman picked up the chair left by Lodi and clobbered Saturn head-first with it. OUCH!
Back in the ring, Kidman mounted the top turnbuckle and launched a cross body block for 2.
Saturn attempted to powerbomb him, but Kidman countered with a face plant for 2.
After Kidman escaped a backslide, Saturn clotheslined him again.
He hooked an inside cradle and got 2 on Kidman.
While Kidman dropkicked him, he slammed Saturn, migrated to the apron, and dealt him a springboard leg drop.
Kidman gave Saturn a cross corner whip but came up empty on his follow-through.
Reversing an Irish whip, Kidman ultimately delivered a powerbomb.
Kidman mounted the top turnbuckle, but Saturn caught him.
Joining Kidman atop the top turnbuckle, Saturn hit an overhead belly-to-belly superplex. Woohoo!
Saturn readjusted Kidman's spine with another overhead belly-to-belly suplex and unloaded a size 12 to Lodi who had jumped onto the apron.
Decimating Saturn with a springboard bulldog, Kidman got 2.
Saturn leg-swept and rolled Kidman up for 2.
Putting him out of his misery, Saturn nailed the Death Valley Driver.
1-2-3.
Saturn won at 7:15.
Rating: ***
Summary: Solid match that told a story with good high-flying and workrate. The Columbus faithful, who had been both overwhelmed and distracted by the Goldberg announcement, came around for the finish.
Afterward, Saturn tells Raven: "Let's settle this at the Bash."
Replay of the Arn Anderson/Chris Benoit segment from last week airs.
Video featuring Steve "Mongo" McMichael airs. Mike Ditka touts his work ethic in a decent interview.
We revisit last week when Giant chokeslammed Luger during an nWo Hollywood beatdown.
Match 5: Brian Adams (w/ Vincent) versus Bobby Blaze
Highlights:
Adams fed Blaze a back elbow and guillotined him with the top rope.
When Blaze rebounded with a high knee, he followed with a spinning heel kick.
Adams dealt him a tilt-a-whirl backbreaker preceding a Canadian backbreaker drop.
1-2-3.
Adams won at 2:05.
Rating: DUD
Summary: Showcase match for Adams.
Raven emerges and heads to the ring. As he lays in the corner, Raven accepts Saturn's challenge for the PPV and cuts a promo on him. Next, he gives Kanyon a "stay of execution" until after he finishes with Saturn.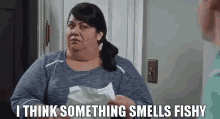 Match 6 for the WCW World TV title: Booker T (champion) versus Fit Finlay
Highlights:
Finlay ambushed Booker T prior to the bell and fed him a short arm clothesline.
As he tossed Booker T over the top rope to the floor, Finlay joined and guillotined him with the steel railing.
Finlay hooked a backslide and got 2.
When he landed an elbow drop, Finlay got another 2.
Finlay gave him a cross corner whip, but Booker T secured a cradle for 2.
After Booker T reversed an Irish whip, he booted Finlay in the midsection.
He scored with a leg lariat and followed with a flying forearm for another 2.
While he delivered a sidewalk slam, Booker T couldn't get 3.
Finlay rebounded by sending Booker T head-first into the second turnbuckle.
Reversing a cross corner whip, Booker T ate boot on his follow-through.
Booker T decimated him with a spinebuster and a belly-to-back suplex.
Performing a spinaroonie, Booker T missed a second leg lariat and got clotheslined over the top rope to the floor.
Booker T guillotined Finlay with the top rope, mounted the top turnbuckle, and launched a missile dropkick.
1-2-3.
Booker T retained at 5:17.
Rating: **½
Summary: Much more entertaining than their Bash match.
1-800-COLLECT sponsors the replay.
At the entrance, Schiavone interviews Booker T who cuts a promo on Bret. Stevie Ray joins him and questions his brother's instincts. In rebuttal, Booker T mentions his World TV championships, and they argue with one another.
Tenay promotes the title versus the streak at Nitro. It's clever that WCW chose to promote the match AFTER the WWF already taped RAW for next Monday.
Chavo emerges with a box and a microphone and coins this gem: "Be vewy, vewy quiet. I'm hunting Eddies." HA! He sets up a trap for Eddie with the bait being…a burrito. Seriously, I'm not making this up. Next, he cues the Columbus faithful to chant "here, Eddie, Eddie, Eddie" to encourage his uncle. The box literally says ACME Eddie trap. I'm dying here. Regardless, Eddie emerges cautiously, pulls the string, and Chavo springs the trap.
Chavo, needing a "bigger box," tips over the empty box, and Eddie nails him from behind. After Eddie tosses him over the top rope, he rams Chavo shoulder-first into the steel railing. He exposes the concrete and delivers a brainbuster to Chavo. GET OUT THE SPATULA! He props Chavo up in the corner and tosses the burrito in his face. Ultimately, Eddie grabs the scissors and cuts Chavo's hair before leaving. Hysterical stuff.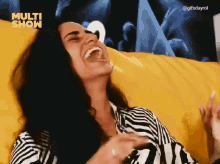 Replay of the Dillon interview airs.
Match 7: Kanyon versus Konnan
Highlights:
Kanyon reversed an Irish whip, leapfrogged Konnan, but fell victim to a flying headscissors.
When Konnan missed a somersault clothesline, Kanyon missed a dropkick.
Konnan catapulted Kanyon, and the Flock approached the ring.
As Kanyon hooked a fisherman's neckbreaker, he got 2.
He slammed Kanyon, mounted the top turnbuckle, blocked a double boot, and landed an elbow drop.
After Kanyon connected with an inverted TKO, he got another 2.
Konnan leapfrogged Kanyon, followed with a boot to the midsection, and planted him face-first into the mat for 2.
While the Flock surrounded ringside, Kanyon reversed a cross corner whip, but Konnan hooked a bridging rollup for another 2.
Konnan leapfrogged him again, but Kanyon cradled him for 2.
Reversing the cradle, Konnan got 2.
Konnan attempted another flying headscissors, but Kanyon slammed him down on the mat for 2.
Attempting a gutwrench suplex, Kanyon got countered into a rollup for 2.
Konnan scored with a somersault clothesline, but Lodi jumped onto the apron.
Blasting both Lodi and Riggs off the apron, Konnan distracted referee Billy Silverman so that Raven could disintegrate Kanyon with an Even Flow DDT. How dastardly!
Konnan applied a Tequila Sunrise and won at 4:40.
Rating: ***
Summary: Who thought Kanyon would be the one to motivate Konnan to wrestle? Great workrate with strong flow before the screwy finish. Of course, Raven lied. He's a heel!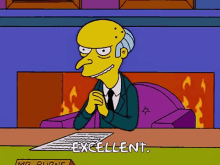 Following the match, the Flock destroys Kanyon until Konnan saves. The Flock overtakes him, but Luger storms the ring to help Konnan clear the ring. Luger grabs the microphone and challenges Giant who emerges immediately.
Match 8: The "Total Package" Lex Luger versus the Giant
Highlights:
Giant shoved Luger and followed with a big boot.
As Giant clotheslined Luger, the Columbus faithful chanted "Lu-ger."
Luger rebounded with a jawbreaker and clotheslined Giant twice.
When he fed Giant a flying forearm, Luger finally took him off his feet.
Before the Torture Rack could be applied, Adams and Vincent stormed the ring, and referee Nick Patrick threw the match out.
BOOOOOOOOOOOOOOOOOOOOOOOOOOOOOOOO!
Rating: *
Summary: More nWo Hollywood chicanery to mess up another main event.
Afterward, Konnan hits the ring to rescue Luger, but the nWo Hollywood trio is too much for him. Surprisingly, the Flock joins the fray, and Saturn spots Raven in the aisle. The chaos continues until…
Promo #2 for Bash at the Beach '98 airs to end the show.
Conclusion: This episode is defined by the Goldberg announcement, but Chavo's sports-entertainment was quality TV. Konnan versus Kanyon surprised me, and Booker dragged Finlay into the 90s. Not so surprisingly, Kidman/Saturn was a match ahead of its time. Lastly, Jericho deserved a raise for the ruse he pulled. Check this episode out for Chavo's sake.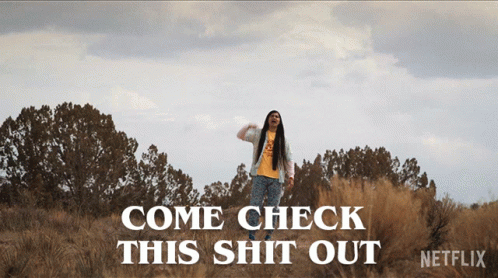 Stay tuned for WCW Monday Nitro 07-06-98!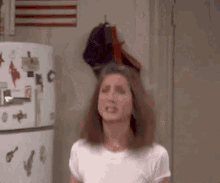 Comments? Suggestions? Send them to me at rsg@rockstargary.com and follow me on Twitter (@rockstargary202).
Custom Search