WELCOME TO ROCK STAR GARY REFLECTIONS!
Become a Patron!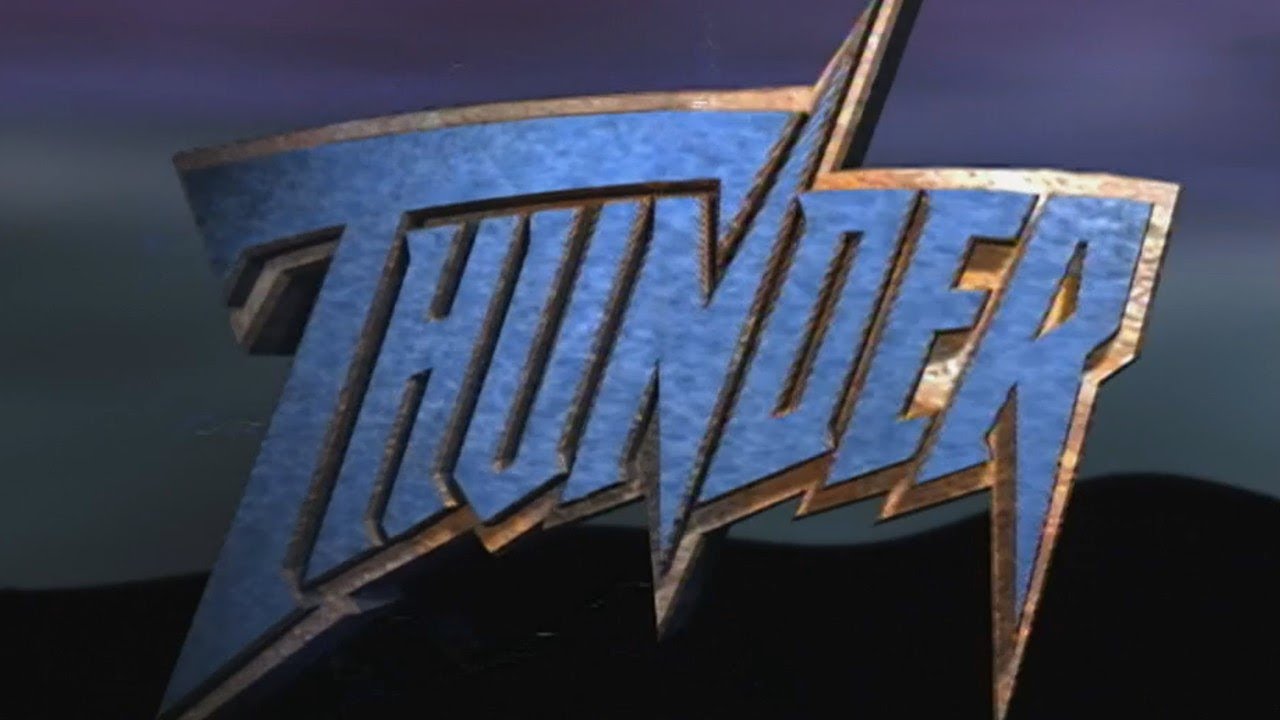 WCW Thunder 06-24-98
Live from Orlando, FL
Airdate: June 24, 1998
Attendance: 13,874 (11,643 paid, sold out)
Hosted by Tony Schiavone, Bobby "The Brain" Heenan, & Lee Marshall
The World tag team titles are at stake! Who wins them? How will the Horsemen fare against a newly named team? Can Dragon capture some gold? And what's up with Jericho? Answer the call and read on!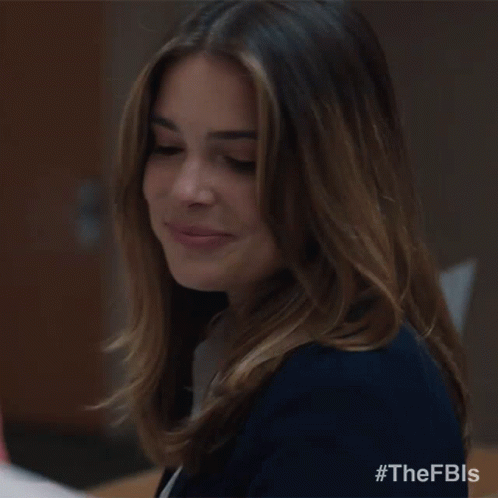 Opening montage.
As the broadcast team previews tonight's show, a "Gold-berg" chant erupts.
With cigarette in hand, Giant along with Vincent emerges and accuses Sting of "stealing the tag belts." Next, he refers to Kevin Nash as "big spoon," and demands that Sting put the tag belts on the line TONIGHT and choose a partner. Whether you like it or not, there's your main event, folks.
Match 1: Public Enemy versus Raven & Sick Boy (w/ Lodi)
Highlights:
Raven grabbed the microphone, cut a brief promo on Kanyon, and deemed the match under "Raven's Rules" meaning anything goes.
When Sick Boy flipped out of a hip toss, Rocco fed him a belly-to-back suplex.
Grunge tagged in, and Public Enemy dealt Sick Boy a double pancake. Pass the syrup please!
As Raven tagged in, Grunge delivered a swinging neckbreaker.
Rocco tagged in, and Public Enemy double-suplexed Raven.
After Sick Boy stormed into the ring, Public Enemy vaulted him atop Raven.
Grunge applied a sleeper, but Raven backed him into a corner to escape.
While Raven recuperated, Sick Boy clotheslined Grunge from the apron. SNEAKY!
The Flock planted a double elbow to Grunge, and Sick Boy tagged in only for Grunge to force him to eat mat.
Hot tag Rocco.
Jumping into the ring, Lodi, thanks to Raven, ate an avalanche from Grunge.
Raven, seizing the opportunity, bulldogged Grunge.
Mounting the top turnbuckle, Rocco got caught and crotched when Raven shook the top rope.
Raven pulled Sick Boy off the table at ringside but got CLOCKED by an incoming Saturn with a kitchen sink.
With Raven atop the table, Saturn mounted the top turnbuckle and splashed him through it. Wow!
Grunge countered a piledriver from Sick Boy with a back drop, and Public Enemy connected with a Drive-By.
1-2-3.
Public Enemy won at 5:00.
Rating: ***
Summary: The stipulation for the match stuck, tag team synchronicity was abundant, and another chapter of Raven-Saturn was written at Sick Boy's expense.
After the match, Raven crawls away from Saturn.
Match 2: Eddie Guerrero versus Hugh Morrus (w/ Jimmy Hart)
Highlights:
Morrus slammed Eddie who rebounded with a dropkick to the knee.
As he fed Morrus a huracanrana, Eddie migrated to the apron and delivered a somersault senton to Morrus' left knee.
The Orlando faithful chanted "Chav-o," but his uncle worked on Morrus' left leg.
When Morrus reversed an Irish whip, he dealt Eddie a gorilla press slam.
Morrus mounted the top turnbuckle but missed the big elbow.
After Eddie responded with a brainbuster, he mounted the top turnbuckle.
In the meantime, Hart grabbed a chair and threatened to hammer Eddie.
Suddenly, Chavo appeared in the aisle with a microphone and grounded the match to a screeching HALT.
Chavo sang his name again while Eddie was perched on the top turnbuckle.
While Chavo flattened Hart, Eddie leaped, but Morrus caught and powerslammed him.
He mounted the opposite top turnbuckle and launched a No Laughing Matter.
1-2-3.
Morrus won at 5:03.
Rating: ***
Summary: More Eddie/Chavo monkey business, but Eddie brought the psychology while Morrus supplied the high impact. Yet again, Eddie lost.
Following the match, Chavo enters the ring and blabbers on the microphone to his uncle. Eddie flees while continuing to refer to his nephew as "wacko."
Castrol sponsors the replay.
On WCW Saturday Night, the "British Bulldog" Davey Boy Smith and Jim "The Anvil" Neidhart battle Morrus and Barbarian.
With his hair in a ponytail, Sting, along with Konnan, emerges and heads into the ring. As Konnan runs down his catchphrase, Sting cuts a promo on Giant, accepts the title match for TONIGHT, and names Luger as his partner.
Backstage, "Iron" Mike Tenay tries to interview Arn Anderson and Benoit; however, Arn shoos him away. Thanks to a "hidden" camera, Benoit requests for the return of the Four Horsemen, but Arn advises that "you don't need me" before getting aggravated about the camera.
Match 3: Stevie Ray versus Sumo Fuji
Highlights:
For those unaware, Sumo Fuji was portrayed by Tatsuki Fuji a.k.a. Don Fujii.
As of this writing, Fuji's career was ongoing.
Stevie Ray guillotined Fuji with the top rope and followed with a pair of elbow drops.
When the match segued to the floor, Stevie Ray rammed Fuji back-first into the steel railing.
Back in the ring, Stevie Ray fed Fuji a backbreaker and a bicycle kick.
Stevie Ray destroyed Fuji with a Pedigree Slapjack and pinned him at 2:27.
Rating: DUD
Summary: Showcase match for Stevie Ray who apparently has a new finisher. Nobody important in any other promotion uses that maneuver, right?
Castrol sponsors the replay again.
Prior to the next match, Jericho states he will defend the Cruiserweight title within 30 days but not against Dean Malenko. Abruptly, JJ Dillon joins him and verifies that Jericho will defend his title. Rather than facing Malenko at the PPV, Jericho "will defend (his) title at (the PPV)…against Dean Malenko." Upset about the con job as well as facing Malenko, Jericho cries out to Dillon.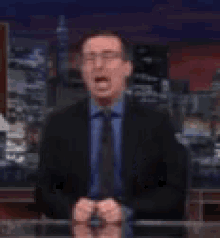 Match 4 for the WCW Cruiserweight title: "Lionheart" Chris Jericho (champion) versus Ultimo Dragon
Highlights:
Dragon leapfrogged Jericho and followed with a back elbow.
As he gave Jericho a cross corner whip, Dragon performed a handstand on the top turnbuckle.
He slammed Jericho who countered a rear chin lock with a jawbreaker.
When Jericho guillotined Dragon with the top rope, a commercial break ensued.
Afterward, Jericho slammed Dragon and got 2 with the arrogant cover.
He fed Dragon a senton splash followed by another slam.
While Jericho attempted a Lionsault, Dragon countered with a dropkick.
He delivered an Asai moonsault and trapped Jericho in a dragon sleeper.
Do we have a new champion?
No, Jericho escaped by kicking Dragon in the head.
He vaulted Dragon to the apron but missed a springboard cross body block crashing down to the floor.
Positioning Jericho perfectly, Dragon launched a second Asai moonsault—this time from the apron to the floor. Superb!
Back in the ring, Jericho and Dragon countered one another until Jericho cradled him for 2.
Dragon countered with his own for 2.
Immediately, Jericho hooked a tiger suplex for 2.
Jericho applied a LionTamer, but Dragon grabbed the bottom rope.
Upon arguing with referee Jimmy Jett, Jericho ate a series of kicks.
Jericho reversed a cross corner whip but ate a mule kick on his follow-through.
Catching Dragon with a powerslam, Jericho got 2.
Dragon escaped a vertical suplex attempt and secured another dragon sleeper.
Before Dragon could win the title, Malenko stormed the ring to kick Jericho's ass.
Rating: ***
Summary: Storyline finish to an otherwise solid match.
After the match, Dragon gets in Malenko's face for screwing with his title opportunity, so Malenko tosses him over the top rope to the floor. Jericho scampers away to avoid the heated Malenko.
Eric Bischoff emerges and praises Hollywood Hogan for "turning WCW around" here in Orlando. As he puts over Dennis Rodman, he runs down Karl Malone. Next, he introduces BPP, and a clip of the Steiners versus Public Enemy airs. Obviously, they emphasize Scott's work and de-emphasize Rick's. BPP puts himself over and refers to Rick as "genetic junk." Other than the guy painted green, I'm certain the Orlando faithful HATED this segment.
Following a commercial break, DDP calls the show "from Salt Lake City." He and Malone will be leaving from SLC in a "big rig" to be at Nitro on Monday, and DDP invites Hogan to bring Rodman with him to the arena.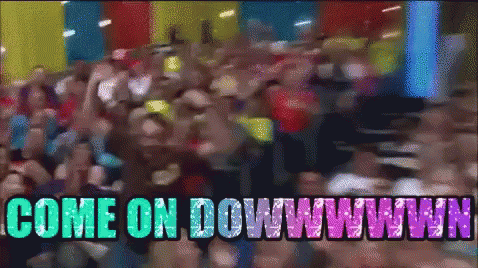 Match 5: "Hacksaw" Jim Duggan versus Barbarian (w/o Jimmy Hart)
Highlights:
Duggan reversed an Irish whip and fed Barbarian a back elbow.
When he clotheslined Barbarian not once but twice, Duggan sent him over the top rope to the floor.
Barbarian returned, ate a few double axe handles, and received another back elbow.
As he placed a knee into Duggan's midsection, Barbarian slammed him.
Barbarian mounted the top turnbuckle but missed a diving head butt.
After Duggan dealt Barbarian a ten-punch count-along, a mid-ring collision occurred.
Morrus approached ringside to second Barbarian and grabbed Duggan's 2x4.
While Morrus slyly tossed it in his partner's direction, Duggan bowled over Barbarian.
He flattened Barbarian with Old Glory (knee drop) and pinned him at 2:57.
Rating: *
Summary: Hoss fight with Duggan supplying the heat, and Morrus' distraction was innocuous.
Backstage, Jericho chats with Dragon until Malenko yells out his name. Jericho sprints away, and Malenko chases after him.
Match 6: The "Crippler" Chris Benoit & Steve "Mongo" McMichael versus Disco Inferno & Alex Wright
Highlights:
Reason #52319 why they called him "The Brain," Heenan referred to Disco and Wright as the "Dancing Fools." HA!
As Wright countered a side head lock by Benoit with a belly-to-back suplex, he stopped to dance.
Benoit dished out a series of chops including some to Disco who intervened.
When Benoit suplexed Disco over the top rope to the floor, the Horsemen cleared the ring prior to a commercial break.
Disco tagged in, but Benoit chopped and put him down with a back elbow for 2.
After a "we want Flair" chant erupted from the Orlando faithful, Mongo tagged in and fed Disco a tilt-a-whirl slam for another 2.
Benoit tagged in, uncorked a snap suplex, but couldn't get 3.
While Benoit dealt him a belly-to-back suplex, Disco reversed an Irish whip only for Benoit to try an O'Connor roll.
Wright belted him in the process, but Benoit attempted a Crippler Crossface on Disco.
Saving his boogie buddy, Wright got sent back to his corner by referee Charles Robinson.
Meanwhile, Disco delivered an inverted atomic drop to Benoit, and Wright followed with a spinning heel kick.
Wright hit a devastating belly-to-belly suplex, gave Benoit a cross corner whip, and followed with a running back elbow.
Tagging in, Disco slammed Benoit and landed a fist drop for 2.
Wright tagged in and folded Benoit in two with a second belly-to-back suplex for another 2.
Slamming Benoit in the corner, Wright connected with a springboard splash but couldn't get 3.
Relieving Wright, Disco tagged in, but Benoit trapped him with a backslide for 2.
Disco rebounded with a series of smashes and got 2.
Legally inserting himself into the match, Wright slammed Benoit again.
Disco tagged in, mounted the second turnbuckle, but missed whatever floated through his noggin by a country mile.
Responding with a release German suplex, Benoit made the HOT TAG to Mongo.
With all four wrestlers in the ring, the Dancing Fools disposed of Benoit but ate a double sledge from Mongo.
He slammed Wright chasing him from the ring.
Obliterating Disco with a SPINEBUSTER, Mongo tagged out. Mongo's been watching Arn Anderson tapes.
Benoit mounted the top turnbuckle and launched a diving head butt.
Trapping Disco in a Crippler Crossface, Benoit secured the victory for the Horsemen at 9:53 shown.
Rating: ***½
Summary: While the Dancing Fools laid the groundwork to gain Benoit some sympathy heat, the Horsemen ran them over by the end.
Cinnaburst sponsors the replay.
Match 7 for the WCW World tag team titles: Sting & the "Total Package" Lex Luger versus Giant & Brian Adams (w/ Vincent)
Highlights:
Buffer rambled and rumbled. Seriously, did WCW pay this guy by the word?
When Giant failed to burn one, he ambushed Sting.
All four wrestlers were in the ring, and Luger disposed of Adams.
As the champs failed to clothesline him, they double-backdropped Giant over the top rope to the floor.
The Orlando faithful serenaded Giant with a "Giant sucks" chant, but their nemesis fed Sting a side-Russian leg sweep.
After he gave Sting a cross corner whip, Giant came up empty on his follow-through.
Sting relentlessly tried to pound on him, but Giant tossed him away twice.
While Sting made a third charge, Giant erased him with a HUGE clothesline.
He scored with an elbow drop but missed a second try.
With both sides tagging out, Luger dealt Adams a series of clotheslines.
He nailed Adams with a flying forearm and hoisted him into a Torture Rack.
Simultaneously, Sting kept Giant at bay, and the champs retained at 4:22.
Rating: *
Summary: Extremely rushed main event, but the Orlando faithful thoroughly enjoyed the Wolfpack victory.
Following the match, Sting dismantles Giant with a massive Scorpion death drop. Hennig and Rude approach ringside, and Hennig nails Sting from behind with an Axe. As Konnan tries to assist his fellow Pack, nWo Hollywood's numbers quickly subdue him. The Orlando faithful chants "Gold-berg," and Giant unleashes a massive chokeslam to Luger to end the show.
Promo airs for Bash at the Beach '98 LIVE on PPV on July 12. Order NOW!
Conclusion: Despite the lackluster main event, this was a solid show with entertaining matches up and down the card. Thunder proves to not contain much historical value, but it's still a fun wrestling show. Enjoy!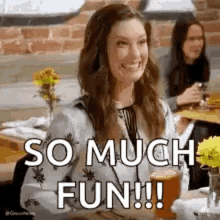 Stay tuned for WWF King of the Ring '98!
Comments? Suggestions? Send them to me at rsg@rockstargary.com and follow me on Twitter (@rockstargary202).
Custom Search