WELCOME TO ROCK STAR GARY REFLECTIONS!
Become a Patron!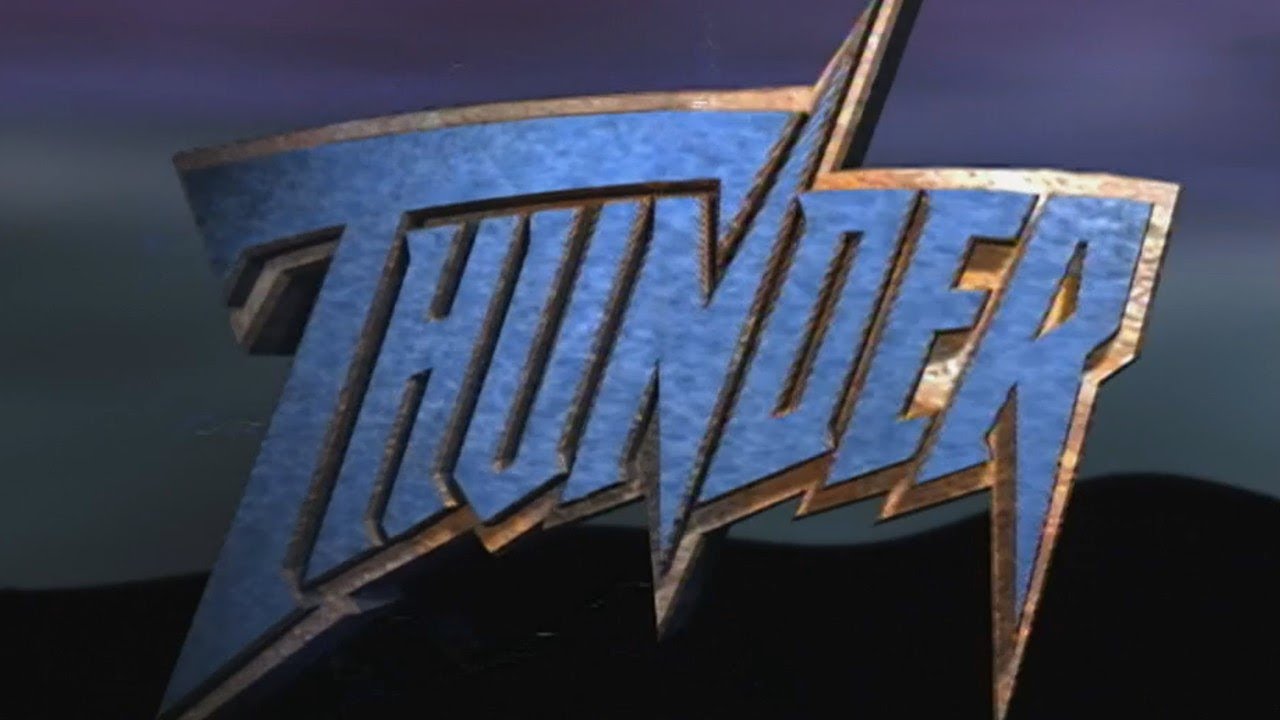 WCW Thunder 06-11-98
Live from Buffalo, NY
Airdate: June 11, 1998
Attendance: 15,393 (13,255 paid, sold out)
Hosted by Tony Schiavone, Bobby "The Brain" Heenan, & Lee Marshall
Giant chooses a partner and challenges someone for the main event, but who will he be? Who wins the (final?) match in the best-of-seven series? How will Guerrera fare against Kidman? Cover your ears because some serious Thunder is headed your way!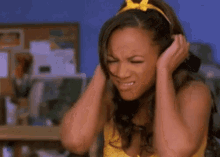 Opening montage.
As the fireworks explode, members of nWo Hollywood are seated by the entrance on a black limousine.
The broadcast team talk about DDP until Marshall gets cut off by Nitro highlights of DDP's destruction.
Suddenly, Eric Bischoff interrupts and states that former Buffalo quarterback "Jim Kelly is here." Giant cuts a promo on Sting and names Disciple as his new partner. While he challenges the Wolfpack to a tag match tonight, he almost refers to Disciple as "Brutus."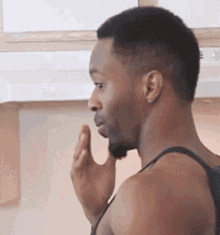 Thunder is sponsored by Valvoline.
Match 1 for the WCW Cruiserweight title: Dean Malenko (champion) versus Riggs
Highlights:
Riggs dropkicked Malenko for 2.
When he slammed Malenko, he got 1.
He fed Malenko a back elbow and followed with a forearm smash for another 2.
As Malenko rebounded with a sunset flip, he got 2.
Riggs clotheslined him, took him down with a snap mare, and got 2.
After Malenko responded with a spinning heel kick, he attempted a Texas Cloverleaf.
However, Riggs grabbed the bottom rope to halt that train quickly.
Malenko dealt Riggs a belly-to-back suplex and got 2.
While he gave Riggs a cross corner whip, Malenko ate boot on his follow-through.
Riggs delivered a vertical suplex for 2.
Mounting the top turnbuckle, Riggs fell HARD down to the mat thanks to Malenko's shaking of the top rope.
Malenko applied a Texas Cloverleaf, and Riggs tapped out.
As a result, Malenko retained at 6:04.
Rating: *
Summary: Clash of styles here as Riggs appeared lost. I'll give credit that they made numerous pin attempts to try to tell a story, but the Buffalo faithful wasn't listening.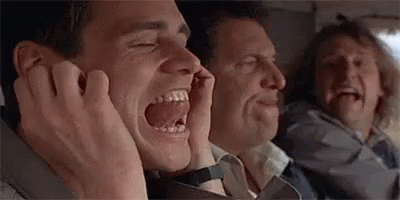 Video featuring Goldberg airs.
At the entrance, Chris Jericho, wearing a Rey Mysterio t-shirt, again requests "Jo-Jo Dillon" to appear to return the Cruiserweight title to him. More on this later.
Promotional consideration paid for by the following: Slim Jim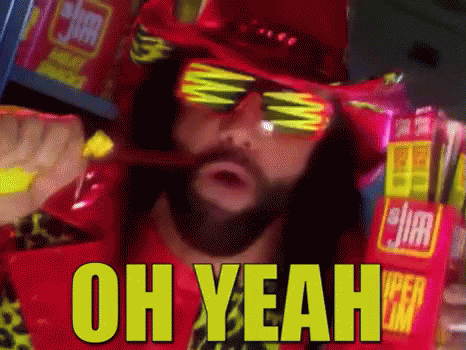 Match 2: Juventud Guerrera versus Kidman (w/ Lodi)
Highlights:
Prior to the bell, Heenan mocked Buffalo, and referred to Niagara Falls as "Viagra Falls." HA!
In the meantime, nWo Hollywood took their party backstage.
Guerrera leapfrogged Kidman and followed with a flying headscissors.
As he clotheslined Kidman over the top rope to the floor, Guerrera attempted a plancha.
He came up empty only because Lodi removed Kidman from the area like he was escaping a fire.
When Kidman tried to powerbomb him on the floor, Guerrera fought him off.
Unfortunately, Kidman smartly guillotined him with the steel railing.
He mounted the apron and flattened Guerrera with a shooting star press. Nifty!
Back in the ring, Kidman attempted to pin Guerrera with his feet on the second rope, but referee Charles Robinson disallowed it.
Kidman attempted a reverse suplex, but Guerrera escaped and fed him a discus clothesline for 2.
After Kidman reversed an Irish whip, he dealt Guerrera a wheelbarrow suplex for 2.
He gave Guerrera a cross corner whip but came up empty on his follow-through.
While Guerrera got vaulted to the apron, he mounted the top turnbuckle and uncorked a spinning heel kick for 2.
Kidman reversed a cross corner whip but ate a kick to the midsection on his follow-through.
Charging, Guerrera fell victim to a powerslam, and Kidman got 2.
Kidman devastated Guerrera with a sit-out powerbomb for another 2.
Landing on his feet upon receiving a German suplex, Guerrera hit a Juvi Driver.
He mounted the top turnbuckle, scored with a 450ۜ°, and pinned Kidman at 7:08.
Rating: ****
Summary: Another spectacular match between these guys. Excellent work, gentlemen!
Cinnaburst sponsors the replay.
At the entrance, Schiavone interviews Luger who, along with nWo Wolfpack, has DDP's ailing back. We revisit last week when Luger and DDP won the match and, for a brief time, the World tag team titles. Following that, Luger cuts a promo on Giant, accepts his challenge, and chooses Savage as his partner for tonight.
Bret and Bischoff emerge, and Bret announces that he wants Benoit as part of nWo Hollywood. They take their seats on the limousine to watch Benoit. Perhaps that would explain the unorthodox behavior from Benoit following the previous encounter.
Match 3 (best of seven #7): The "Crippler" Chris Benoit versus Booker T
Highlights:
Stevie Ray accompanied Booker T during his entrance, but Booker T sent him backstage.
When Benoit fed Booker T a back elbow, he got 2.
He dealt Booker T a snap suplex for a 1-count.
As Booker T reversed an Irish whip, he leapfrogged Benoit and scored with a leg lariat.
The match segued to the floor, and Booker T rammed Benoit face-first into the apron.
After Booker T laid Benoit out with a back elbow, he got 2.
Benoit responded with a dragon screw leg whip and rammed the left knee into the mat.
Following a commercial break, Benoit gave him a cross corner whip, but Booker T's knee gave out on him.
Benoit dished out another dragon screw leg whip, but Booker T rebounded with a backslide for 2.
While Benoit held a leg bar, Booker T countered with an enziguri. Sweet!
Benoit chopped Booker T down much like Washington Commanders owner Dan Snyder did to one hundred thirty trees years ago.
Countering a suplex, Booker T hooked an inside cradle for 2.
Benoit clotheslined Booker T for 2.
Trapping Booker T in a Muta lock, Benoit took Booker T's arms away, but Booker T refused to submit.
Booker T made it to the ropes, and Thunder took another commercial break.
Afterward, Booker T demolished Benoit with a standing leg lariat.
He pancaked Benoit and performed a Spinaroonie.
Upon missing another leg lariat, Booker found himself victim to three German suplexes.
The last one culminated with a bridge, and Benoit got 2.
Mounting the top turnbuckle, Benoit launched a diving head butt.
Do we have a #1 contender?
1-2-NO!
Tenaciously, Benoit stomped Booker T until referee Nick Patrick physically stopped him.
The distraction of Patrick allowed Bret to approach ringside with a chair and CROWN Booker T with it. How dastardly!
After Patrick counted to 8, Benoit stopped to tell him that Bret interfered.
As a result, Booker T won by DQ at 11:14 shown.
Rating: ***½
Summary: A great match spoiled by a bogus finish. They can't end the series this way, can they?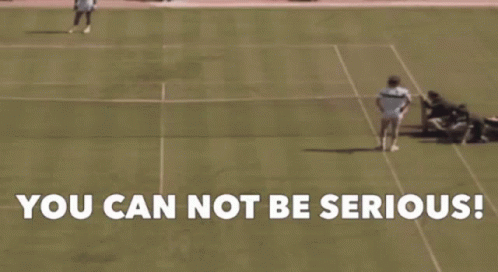 After the match, Bret can't believe that Benoit ratted him out. Bischoff tells Bret they're done while Benoit stares them down.
Snickers sponsors the replay.
At the entrance, Schiavone interviews Malenko, but JJ Dillon interrupts to stake his claim about the last match after Malenko finishes his say. Nonetheless, Malenko wants Jericho in the ring and relinquishes the Cruiserweight title in order to do it. Smiling from ear to ear, Jericho emerges to claim the title. Dillon states that Jericho must face Malenko for the VACANT Cruiserweight title at the PPV.
Upset, Jericho throws a tantrum about getting HIS belt back. Abruptly, Ted Irvine, Jericho's father and former Buffalos Sabre, emerges and chastises his son for being a whiner. He tells Jericho to "shut up" and touts his illustrious career. "Until you beat Dean Malenko in the ring, you will never, EVER, be a true champion." Jericho begrudgingly scampers after his father.
Match 4: Konnan versus Scott Putski
Highlights:
As Konnan made his entrance, he put his fedora on ring announcer David Penzer. HA!
Putski reversed an Irish whip, leapfrogged Konnan, and followed with a dropkick.
When Konnan reversed an Irish whip, he fed Putski a somersault clothesline.
He dealt Putski a seated dropkick, leapfrogged Putski, and delivered a thrust kick.
After he rammed Putski face-first into the mat, Konnan got 2.
Putski hooked a unique rollup for 2.
While Konnan leapfrogged him, Putski secured his legs and earned a 1-count.
Konnan reversed it for 2.
Suplexing Konnan, Putski slammed him, mounted the top turnbuckle, leaped, but ate boot.
Konnan spiked Putski with a 187, trapped him in a Tequila Sunrise, and achieved the submission victory at 4:06.
Rating: **
Summary: Showcase match for Konnan.
Jim Kelly was shown standing in the front row. If he can withstand four Super Bowl losses, he can definitely handle Thunder.
Match 5: Saturn (w/ Lodi) versus Glacier
Highlights:
For the sake of everyone's sanity, Glacier did NOT receive an entrance.
During Saturn's entrance, Glacier laid him out with a big boot.
Raven, with his riot squad, meandered to ringside.
When Glacier hooked a snap suplex, Saturn escaped a second attempt and countered with a head-and-arm suplex.
Glacier attempted a kick, but Saturn caught and trapped him in an STF.
As Glacier made the ropes, Saturn blasted him with a boot.
Glacier landed a reverse thrust kick, shot the half, and got 2.
After Saturn reversed a cross corner whip, he backdropped Glacier.
Speaking of Glacier, he swept Saturn's legs, and Lodi jumped onto the apron.
While Glacier fed Lodi a Cryonic kick, Saturn countered another one with a kick down SOUTH US-62. How scientific!
Referee Jimmy Jett was occupied by Lodi for some odd reason and didn't see it.
Dumping Glacier with a Death Valley Driver, Saturn pinned him at 3:43.
Rating: **
Summary: Usually WCW doesn't do too many return matches, but this one's run its course.
After the match, Raven grabs the microphone and enters the ring. He cuts a promo on Kanyon: "Come to me, and I'll set you free." Upon disparaging his riot squad, Raven fires all of them. He plants one of them with an Evenflow DDT, but another riot squad member removes his helmet…and it's KANYON. Once Raven turns around, Kanyon demolishes him with a Flatliner. The Flock storms the ring, and Kanyon hightails it to safety. Great job, Kanyon!
At the entrance, Schiavone interviews Dillon who requests Booker T to join him. As Booker T emerges alongside Stevie Ray, he touts Benoit's skills as a pro wrestler and demands another match with Benoit. Dillon sanctions match #8 at the PPV this Sunday to become the #1 contender. Angrily, Stevie Ray berates his younger brother for doing the "right thing." While Stevie Ray's no fool, he's no babyface either.
Bischoff emerges with Elizabeth, and he informs Savage that Niagara Falls, and not Viagra Falls, is a mere 20 miles away. Regardless, Elizabeth cuts a promo on Savage and calls Bischoff the real "Macho Man."
As the broadcast team talks WAY TOO MUCH, the Buffalo faithful begins a "Gold-berg" chant.
We visit Nitro when Savage and Piper cut promos on one another until Hogan picks on them like a bully. Included is the kiss shared between Elizabeth and Bischoff along with Savage's responses to both Hogan and Piper.
Match 6: "Macho Man" Randy Savage & the "Total Package" Lex Luger versus Giant & Disciple
Highlights:
Giant and Disciple attacked Savage and Luger upon their entry to the ring.
As Disciple held Savage, Giant tried a clothesline but nailed Disciple inadvertently.
Savage nailed Giant down near his jolly green bean, but Bischoff interrupted them on the microphone.
When Bischoff baited him into the aisle, Savage sauntered after him.
Meanwhile, Luger cleaned house in the ring and applied the Torture Rack to Disciple.
nWo Hollywood creamed Savage's corn by the limousine, and referee Mark Curtis called for the bell to throw the match out at 1:11.
Rating: DUD
Summary: Merely a backdrop for the heel beatdown on Savage.
As the show ends, "Hollywood" Hogan and Bret dismantle Savage until Kevin Nash joins the fray. Giant and Nash brawl while Savage gets pummeled, and Thunder comes to a close.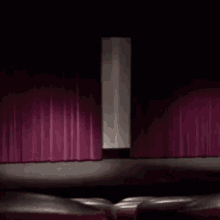 Conclusion: At least THIS show had somewhat of a main event. Fortunately for the Buffalo faithful, they trotted out Goldberg for a squash and a Nash/DDP versus Hogan/Hart match where Nash and DDP won. For the rest of us, WCW baited and switched match #7 of the Benoit-Booker T series to fluff the PPV. I'll give them kudos for continuity with Benoit's heelish actions from Nitro possibly leading to a heel turn, but that didn't happen either.
The Jericho-Irvine segment was good theater and set up a proper match at the PPV, so I can't argue with that or the Kidman-Guerrera match. I'd skip this show and jump to the PPV right away.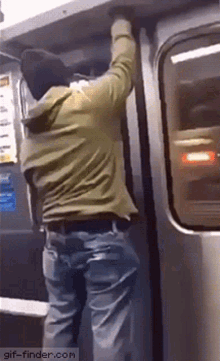 Stay tuned for WCW Great American Bash '98!
Comments? Suggestions? Send them to me at rsg@rockstargary.com and follow me on Twitter (@rockstargary202).
Custom Search