WELCOME TO ROCK STAR GARY REFLECTIONS!
Become a Patron!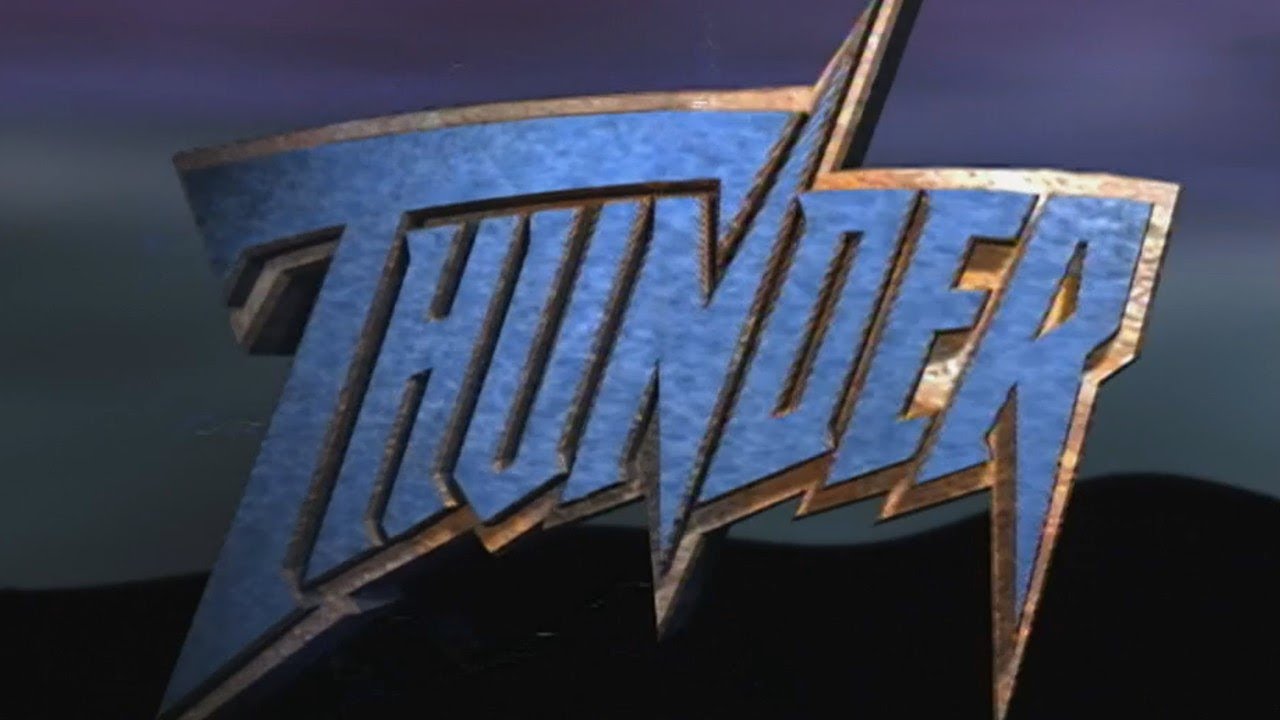 WCW Thunder 05-27-98
Live from Nashville, TN
Airdate: May 27, 1998
Attendance: 6,242
Hosted by Tony Schiavone, Bobby "The Brain" Heenan, & Lee Marshall
Can Bret convince Sting to be on his side? Or will Nash have a different opinion? Who will win the second of the best-of-seven series between Benoit and Booker T? What's going on between Raven and Saturn? Does Jericho have something up his sleeve this week? Drop whatever you're doing and let's go!
Opening montage.
Bret shuffles to the ring and grabs the microphone. As he subtly refers to the Montreal screwjob, his Canadian accent sneaks into his voice. Bret mentions Sting and empathizes with his situation in WCW.
Match 1: Barbarian (w/ Jimmy Hart & Hugh Morrus) versus Jim Powers
Highlights:
"Iron" Mike Tenay joined the broadcast table for this match.
When Barbarian reversed an Irish whip, Powers attempted a sunset flip to no avail.
Barbarian fed Powers a backbreaker, gave him a cross corner whip, but ate a back elbow on his follow-through.
As Powers landed a big boot, he dealt Barbarian a series of clotheslines but couldn't take him off his feet.
Powers delivered a shot to the midsection followed by a knee lift.
After Hart jumped onto the apron to distract referee Jimmy Jett, Powers nailed him sending him into the waiting arms of Morrus.
Barbarian scored with a Mafia kick.
1-2-3.
Barbarian won at 2:50.
Rating: DUD
Summary: Showcase match for Barbarian. Meanwhile, Meng is returning to WCW.
Slim Jim sponsors the replay.
At the entrance, Schiavone interviews "Lionheart" Chris Jericho. Wearing a Rey Mysterio t-shirt, Jericho apologizes to JJ Dillon. He requests Dillon to join him, but Schiavone informs him that Dillon isn't at the arena. To demonstrate his frustration, Jericho has Schiavone hold up a CONSPIRACY VICTIM sign pointing at Jericho. He insults Dillon with zeal and advises him that he'll find "evidence" on Monday at Nitro to reinstate him as Cruiserweight champion.
We revisit Nitro when Luger saves Nash's bacon and joins the nWo Wolfpack. Afterward, Luger and Sting defeat Giant and "Sting," but Sting waffles about joining too.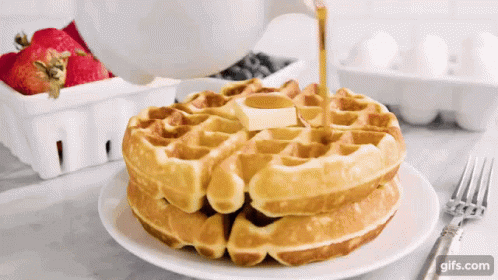 Match 2: The "British Bulldog" Davey Boy Smith & Jim "The Anvil" Neidhart versus High Voltage
Highlights:
Smith and Neidhart reversed stereo cross corner whips and dealt High Voltage a meeting of the minds. Methinks they didn't have much to spare.
As they double-backdropped Rage, Smith distracted referee Mark Curtis.
That allowed Rage to trip Neidhart coming off the ropes. SNEAKY!
When Kaos landed an elbow drop, Rage tagged in and launched a springboard leg drop.
Rage baited Smith into the ring to distract Curtis again, and High Voltage illegally switched. Devilishly clever!
After Kaos slammed Neidhart, Rage tagged in, attempted a springboard senton, but there wasn't any water in the pool.
Hot tag Smith.
While he fed Kaos a back elbow, Smith delivered a delayed vertical suplex for 2.
With all four wrestlers in the ring, Kaos gave Smith a cross corner whip but came up empty on his follow-through.
Smith hit a powerslam and pinned Kaos at 3:03.
Rating: **½
Summary: Showcase match for the Hart in-laws, but High Voltage was game by bringing the heel schtick. Also, the tag formula was implemented, and Rage wasn't afraid to leave his feet.
Schiavone plugs WCW Monday Nitro at the Georgia Dome on 7/6. What are they actually hyping?
nWo Wolfpack heads to the ring to their new theme music. When Luger grabs the microphone, he believes he didn't turn his back on WCW yet mentions jumping on the party bus before it rolls away. The Nashville faithful responds with a healthy "Wolf-pack" chant, and my heart warms. Next, he wants to recruit Sting to the Wolfpack and talks directly to him about joining. He runs down Bret while singing his new group's praises.
Match 3: Glacier versus Hammer
Highlights:
Glacier's entrance was so long that I took a much-needed cat nap.
When Hammer hooked a cobra clutch, he slammed Glacier. Nifty!
He nailed Glacier with a flying shoulder block filmed from a unique angle.
As Glacier reversed a cross corner whip, he ate a clothesline, and Hammer got 2.
Hammer hoisted Glacier to the top turnbuckle and slammed him down to the mat for another 2.
After Hammer sauntered toward him around the ring, Glacier baited him inside and dropkicked him.
He gave Hammer a cross corner whip and followed by a big boot.
While he applied a Rings of Saturn, guess who stormed the ring.
No, silly, it's SATURN!
Flattening Glacier with a thrust kick, Saturn humiliated his enemy.
Nevertheless, referee Billy Silverman called for the bell disqualifying Hammer at 3:52.
Rating: DUD
Summary: More storyline than match as Saturn got the better of Glacier.
After the match, Hammer grabs Saturn, but Raven inserts himself into the fray. Raven PLANTS Hammer with an Even Flow DDT while Saturn decimates Glacier with a Death Valley Driver. Raven grabs the microphone and begs Saturn for a partnership. While the communication goes back-and-forth, Saturn ultimately shakes Raven's hand.
Suddenly, Raven signals Mortis out as a popcorn vendor. Upon grabbing the vendor, Saturn realizes it's not Mortis. Raven summons him again, but Saturn discovers the guy isn't Mortis either. Immediately, a guy in a construction outfit BRAINS Raven with a metal tray. Although Saturn can't catch him, Raven is OUT COLD.
Match 4 (best-of-seven #2): The "Crippler" Chris Benoit versus Booker T
Highlights:
Booker T reversed an Irish whip and powerslammed Benoit.
As he landed an elbow drop, Booker T got 1.
Benoit blocked an O'Connor roll but ate a thrust kick.
From the apron, Booker T fed Benoit an axe handle.
Benoit rebounded with a snap suplex for 2.
When he dealt Booker T a short-arm clothesline, Benoit got another 2.
He gave Booker T a HARD cross corner whip to injure the back and got 2.
After Benoit missed a chop, Booker T clotheslined him putting both wrestlers down on the mat.
Benoit attempted another snap suplex, but Booker T countered with an inside cradle for 2.
While Benoit backdropped him, he obliterated Booker T with a backbreaker.
He mounted the top turnbuckle and launched a diving head butt for 2.
Rebounding with an axe kick, Booker T got 2.
Booker T attempted a leg lariat, but Benoit ducked resulting in Booker T crotching himself on the top rope. Good thing he hadn't met Sharmell yet, right?
Earning a 2-count, Benoit hooked a German suplex with a bridge for only 2.
He stomped a mudhole in Booker T but couldn't get 3.
Hearing the Nashville faithful chant his name, Booker T responded with a spinebuster.
Booker T planted Benoit with a belly-to-back suplex and performed the Spinaroonie.
Scoring with a Harlem side kick, Booker T mounted the top turnbuckle and connected with a missile dropkick.
1-2-3.
Booker T won at 11:28.
Rating: ****
Summary: Better than the Nitro match as the high-flying moves hit paydirt this time. The Nashville faithful got behind Booker T but let Benoit know they were NOT in his corner unlike Evansville. Booker T tied up the series 1-1. Bravo, gentlemen!
At the entrance, Schiavone interviews Benoit who cuts a meaningful promo on Booker T.
Match 5 for the WCW World TV title: Fit Finlay (champion) versus Brad Armstrong
Highlights:
Armstrong leapfrogged Finlay and followed with a hip toss for 2.
When Finlay responded with an elbow drop, he got 1.
He slammed Armstrong but succumbed to a knee lift.
As he dealt Armstrong a short-arm clothesline, Finlay got 2.
Armstrong escaped a fireman's carry, converted it into a sunset flip, and got 2.
After Finlay gave Armstrong a cross corner whip, he followed with a shoulder block to the midsection.
The Nashville faithful showered the match with a "bor-ing" chant, so Finlay dragged Armstrong to the apron and guillotined him with it.
While Armstrong countered a double-leg pickup with a backslide, he got 2.
He fed Finlay a belly-to-back suplex but took his DAMN TIME following up.
Reversing a cross corner whip, Finlay ate boot on his follow-through.
Finlay caught Armstrong with a leg sweep, tombstone-piledrove him, and pinned him at 5:39.
Rating: *
Summary: Showcase match for Finlay, but the Nashville faithful was having NONE OF IT.
We revisit Nitro when Bret tried to manipulate Savage and Piper in an effort to split them up.
Match 6: Saturn versus Barry Darsow
Highlights:
Darsow countered a side head lock with a belly-to-back suplex.
As he fed Saturn a pair of double axe handles, Darsow fell victim to a head-and-arm suplex.
Saturn unleashed a series of kicks, ate a clothesline, yet sold it with a 360° flip. Woohoo!
When Darsow got 2, he tossed Saturn down to the floor.
He joined Saturn on the floor and rammed him shoulder-first into the ring post.
After Saturn rebounded with a spinning heel kick, he gave Darsow a cross corner whip but came up empty on his follow-through.
Darsow dealt him a shoulder breaker and hooked Barely Legal, the wrist lock not the PPV.
While Saturn grabbed the ropes to escape, he scored with a standing side kick.
He planted Darsow with a Death Valley Driver and pinned him at 3:51.
Rating: *
Summary: Showcase match for Saturn, but Darsow was prepared with the arm psychology.
Match 7 for the WCW US title: Goldberg (champion) versus Barry Horowitz
Highlights:
In case you weren't sure if Goldberg was tough (or nuts for that matter), he inhaled the smoke from his pyro and exhaled them for tremendous effect.
Horowitz ambushed Goldberg before the bell but got flattened.
When he powerslammed Horowitz, Goldberg annihilated him with a spear.
One Jackhammer later, and Goldberg was 92-0 at 0:55.
Rating: *
Summary: STRONG reaction to Goldberg from the Nashville faithful as Goldberg tacks another victim onto his winning streak.
Schiavone plugs WCW Saturday Night with match #3 of the best-of-seven between Booker T and Benoit.
nWo Hollywood emerges and heads to the ring. To a chorus of boos, Bret claims to be trustworthy. He compares himself to Sting and runs down nWo Wolfpack. Next, he believes that the black and white are "Sting's true colors."
nWo Wolfpack music hits, and they emerge at the entrance. As Nash maintains that Sting should be in his group, Bret continues to run them down. A brawl ensues in the aisle as the show ends.
Conclusion: Rather than have a lackluster main event, WCW chose to have no main event whatsoever but install a gang fight between nWo factions.
Obviously, the Benoit-Booker T match is a no-brainer to recommend. Also, the Raven-Saturn drama combined with Jericho's schtick stand out as highlights.
Speaking of highlights…
BONUS MATCH (best of seven #3): The "Crippler Chris Benoit versus Booker T
Highlights:
This match aired on May 30 (taped 5/19).
As Booker T slammed him, Benoit sought refuge on the floor.
Booker T countered a wrist lock with a standing leg lariat for 2.
When he reversed a cross corner whip, Booker T ate a mule kick on his follow-through.
Booker T responded with a pair of backbreakers for another 2.
After Benoit baited him, Booker T attempted a leg lariat but crotched himself on the top rope instead.
Benoit fed Booker T a snap suplex and got 2.
While he backdropped Booker T, Benoit got another 2.
Booker T tried to escape, but Benoit uncorked a belly-to-back suplex.
Mounting the top turnbuckle, Benoit missed a diving head butt.
Both wrestlers were down on the mat, and Booker T fought out of a Crippler Crossface attempt.
However, Benoit hooked a German suplex with a bridge.
1-2-3.
Benoit won at 6:45.
Rating: **
Summary: You can tell this match was out of sequence due to the limited amount of back-and-forth countering. While there is some, it's not enough to compare to the first two matches in the series. Benoit holds a 2-1 lead with match #4 on Nitro.
Rating: 3.21
Stay tuned for WWF Over the Edge '98!
Comments? Suggestions? Send them to me at rsg@rockstargary.com and follow me on Twitter (@rockstargary202).
Custom Search