WELCOME TO ROCK STAR GARY REFLECTIONS!
Become a Patron!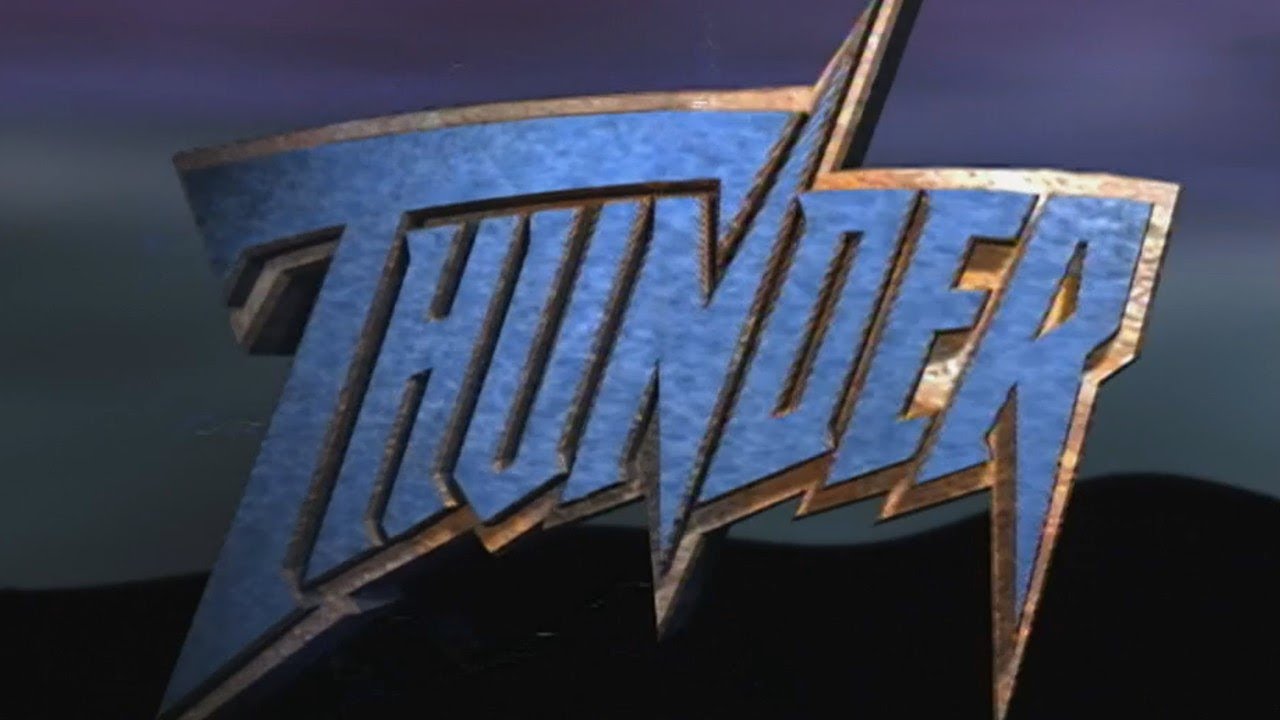 WCW Thunder 05-21-98
Live from Cleveland, OH
Airdate: May 21, 1998
Attendance: 11,006 (9,301 paid, sold out)
Hosted by Tony Schiavone, Bobby "The Brain" Heenan, & Lee Marshall
What's the deal with Jericho? For that matter, what's new with Eddie, Raven, the World TV title, the US title, and Savage? Can WCW pull off a memorable Memorial Day weekend show? Let's go in and find out!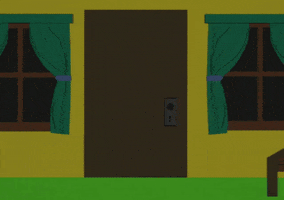 Opening montage.
Schiavone stands in the ring to interview Giant. As Giant wears both belts during his entrance, he places them on each of Schiavone's shoulders. HA! He believes that Sting "is nWo all the way with me." Abruptly, Luger emerges to interrupt him. Unless he's got food…never mind. Regardless, Luger disputes Giant's claims about Sting and declares that he's not doubting Sting ever again.
When Luger challenges him to a match TONIGHT, Giant offers him a chance to join nWo Hollywood. Luger supplies the same answer as Sting—spitting in Giant's face. For no reason whatsoever, the lower card wrestlers storm the ring, and Giant chokeslams Evan Karagis. He double-clotheslines Damian and Ciclope, gorilla-presses Silver King, and tosses him onto Damian and Ciclope, Next, he powerbombs El Dandy, catches Villano IV, powerslams him, and accepts Luger's challenge. What a workout!
Match 1: Ernest "The Cat" Miller versus Yuji Nagata (w/ Sonny Onoo)
Highlights:
Nagata unleashed a series of kicks including an enziguri.
When Miller reversed a cross corner whip, he caught Nagata by the foot and dealt him a dragon screw leg whip.
He hip-tossed Nagata and followed with a dropkick.
As Miller fed him a ten-punch count-along, Nagata countered with a guillotine on the top rope.
Nagata distracted referee Billy Silverman, so Onoo gave Miller the business. SNEAKY!
After Nagata tossed Miller down to the floor, Onoo delivered a series of kicks to Miller. How dastardly!
Nagata tried a leg bar submission, but Miller made the ropes.
While Miller hooked a sunset flip, he got 2.
He powerslammed Nagata and followed with a standing side kick. Sshh…don't tell Glacier.
When Onoo distracted Miller, Nagata further attacked the knee.
Nagata gave Miller a cross corner whip, but Miller's knee gave out.
As Miller leaped to the top turnbuckle, he uncorked a Feliner. That was rather incongruous.
1-2-3.
Miller won at 3:46.
Rating: *
Summary: Surprise victory for Miller as he overcame Nagata's psychology to score the upset, but does Cleveland care?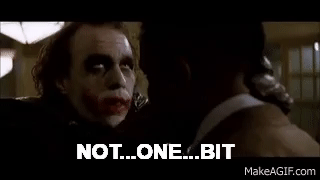 On WCW Saturday Night, ahh…forget about it. NOTHING happens. It's Memorial Day weekend.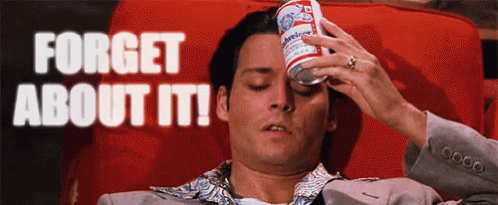 We revisit the post-PPV interview from Malenko as well as Jericho's immaturity at its peak.
Prior to the next match, Jericho grabs the microphone claiming a conspiracy citing historical examples (e.g. JFK assassination). He feigns crying and blames both the WCW brass and wrestlers. As he summons JJ Dillon, Jericho acknowledges the list of cruiserweight wrestlers from the battle royal at the PPV specifically lacking Malenko. He wants to be reinstated as Cruiserweight champion immediately.
Match 2: "Lionheart" Chris Jericho versus Super Calo
Highlights:
"Iron" Mike Tenay joined the broadcast table for this match.
As Jericho made his entrance, he held up a "Conspiracy Victim" sign above his head. Just wait until 2020, kid.
Jericho attacked Calo upon his entrance and fed him a back kick in the corner.
When Jericho gave him a cross corner whip, Calo climbed the turnbuckles and flipped over him.
Calo hooked a huracanrana and got 2.
After Calo clotheslined him, Jericho rebounded with a VICIOUS German suplex. I swear he dumped Calo on his head.
Regardless, Jericho missed a Lionsault, so Calo attempted a springboard maneuver but botched it terribly.
Jericho hooked a LionTamer, and Calo tapped out at 1:27.
Rating: DUD
Summary: Showcase match for Jericho as Calo injured himself and needed a quick ride home.
Castrol GTX sponsors the replay.
We revisit the Raven-Mortis storyline including the fan who pulled Raven out of the ring by his hair and Mortis' mask removal at the PPV.
Raven along with his riot squad head to the ring. While Raven calls him out for his selfishness, Saturn approaches the ring. Saturn rebuts that he's never been a member of the Flock but instead a friend to Raven. As he demands that Raven never "boss (him) around," Raven apologizes.
Raven turns his attention to Mortis who slowly walks to the ring. When the riot squad attacks him, a "fan" in a long blond wig jumps the railing, enters the ring, and deals Raven a Flatliner. The Flock jumps to Raven's aid, but the "fan" scampers backstage. Yes, the real Mortis was the second guy.
THIS JUST IN: According to Meltzer, the initial "Mortis" was Dale Torborg, son of longtime MLB manager Jeff Torborg. Methinks this won't be the last time we see him in WCW.
Thunder is sponsored by Burger King.
Match 3 for the WCW World TV title: Fit Finlay (champion) versus Jim "The Anvil" Neidhart
Highlights:
Neidhart attempted a Boston crab, but Finlay grabbed the bottom rope.
When Finlay backed into the corner, Neidhart charged but ate boot.
Finlay clotheslined him, but Neidhart responded with a slingshot shoulder block from the apron. Nifty!
As he slammed Finlay, Neidhart got 2.
Neidhart reversed a cross corner whip but came up empty on his follow-through.
After Finlay spiked him with a tombstone, he pinned Neidhart at 2:35.
Rating: ½*
Summary: Showcase match for Finlay who should use 10-10-321 due to his phoning it in.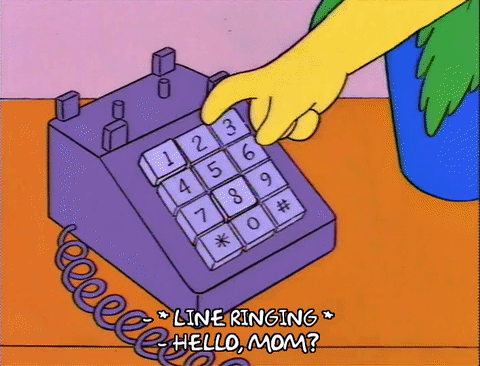 At the entrance, Schiavone introduces the #1 contender to the World TV title—Booker T. Instead of Booker T, Chris Benoit emerges in street clothes. He disputes the rankings and wants to talk to whomever made the decision. As Booker T emerges all decked out, he respects Benoit but requests his interview time. Benoit acquiesces.
Or so we thought as Benoit ambushes Booker T from behind.Evil! WCW Security Director Doug Dellinger shoos Benoit away, but STEVIE RAY RETURNS! When Stevie Ray dresses his brother down, he encourages Booker T to go after Benoit. Wow! The last time I saw Stevie Ray was the 1/5 Nitro at the Georgia Dome.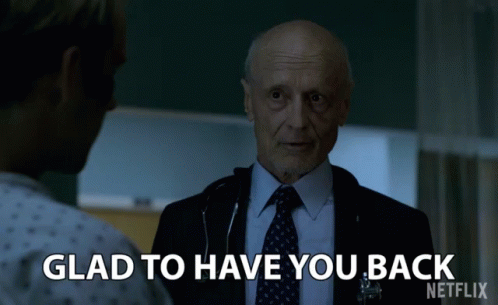 We revisit Nitro when Hollywood Hogan introduces Scott Hall as a member of nWo Hollywood.
Match 4: "Hacksaw" Jim Duggan versus Brian Adams (w/ Vincent)
Highlights:
Of course, Duggan encouraged the Cleveland faithful to chant "U-S-A" to spite evil Hawaiian Adams.
Speaking of Adams, he ambushed Duggan before the bell, but Duggan got the better of the exchange.
Duggan clotheslined and shoulder-blocked Adams over the top rope down to the floor.
As Duggan joined him, he rammed Adams face-first into the steps.
Vincent considered interfering, but Duggan met him with a left jab.
When they returned to the ring, Vincent low-bridged Duggan. Nefarious!
Adams leaped from the apron and fed Duggan a double axe handle.
After Adams returned him to the ring, he dealt Duggan a backbreaker for 2.
He placed a knee into Duggan's midsection and choked him on the bottom rope.
While referee Charles Robinson pulled Adams off Duggan by the hair, Adams grabbed him by the throat and tossed him across the ring.
Somehow the bell rang, and Duggan won by DQ at 2:09.
BOOOOOOOOOOOOOOOOOOOOOOOO!
Rating: *½
Summary: What a crock! Cleveland finally gets a match with someone they like, and WCW throws a curve ball bullshit finish onto the match.
Afterward, Adams and Vincent try to double-team Duggan, but Adams inadvertently boots Vincent from the apron down to the floor. Duggan slams Adams and hits the three-point stance clothesline. When Robinson distracts Duggan, Adams takes advantage and slams Duggan. Vincent tosses Duggan's 2x4 to Adams. As Robinson tries to deter him, Adams wildly swings the 2x4 yet misses Robinson by a country mile. Duggan clotheslines Adams and takes his board while nWo Hollywood flees.
In case you didn't know, WCW Monday Nitro returns to its normal timeslot next week.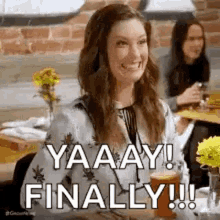 Match 5: Saturn versus Hammer
Highlights:
Again?
Hammer clotheslined Saturn, whipped him into the corner, and followed with a corner clothesline.
When Hammer fed him a ten-punch count-along, Saturn responded with a spinning heel kick.
Saturn landed a thrust kick and dealt Hammer a head-and-arm suplex.
As Hammer reversed a cross corner whip, he powerslammed Saturn.
Speaking of Saturn, he reversed an Irish whip but fell victim to a flying shoulder block.
Hammer delivered a reverse suplex followed by a Dominator.
After Reese jumped onto the apron, he distracted both Hammer and referee Mark Curtis.
Suddenly, Raven entered the ring and hit an Even Flow DDT to Hammer.
Saturn questioned Raven's tactics and finished Hammer off with a Death Valley Driver.
1-2-3.
Saturn won at 3:23.
Rating: *
Summary: More storyline than match as the Raven-Saturn "friendship" saga continues. BTW, Saturn has shaved all his hair off whereas he used to have a decent amount of hair beforehand.
Rick Rude emerges and refers to the Cleveland faithful as "fat, out-of-shape, Ohio idiots." HA! Nonetheless, he introduces Curt Hennig as the "next US…champion." Rude clarifies that his allegiance is to Hennig more than the nWo. As Hennig mentions Goldberg's name, the "Ohio idiots" ROAR. Hennig cuts a promo on Goldberg and calls him out RIGHT NOW. After a brief moment, Hennig changes his mind and challenges Goldberg to a match at the upcoming PPV. That ignites a small GOLDBERG chant, but it doesn't last long.
Normally, I don't mention WCW on-sale dates, but Schiavone shills WCW Monday Nitro returning to Atlanta at the Georgia Dome on July 6. Hmmm…I wonder what happens at THAT show.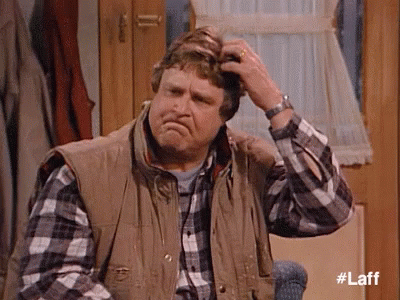 Match 6: Juventud Guerrera versus Horace (w/ Lodi)
Highlights:
Horace gave Guerrera a cross corner whip followed by an avalanche.
As Horace fed him a release German suplex, Guerrera landed on his feet.
On the other hand, he also ate a big boot.
Horace charged, but Guerrera backdropped him over the top rope to the floor.
When Guerrera scored with a plancha, he tossed Horace back into the ring.
Guerrera attempted a springboard cross body block, but Horace caught him.
After Guerrera escaped a power maneuver, he hooked a victory roll for 2.
Horace rebounded with a back elbow, belly-to-back suplex, and elbow drop.
While Guerrera climbed the mountain that was Horace, he hooked a sleeper.
Horace sandwiched him in the corner to escape and attempted a powerbomb.
As Guerrera fought his way out of it, he countered with a flying headscissors that sent Horace over the top rope to the floor.
With referee Billy Silverman distracted by Horace, Reese entered the ring and chokebombed Guerrera. Conniving!
Horace obliterated the fallen Guerrera with a lariat and pinned him at 4:19.
Rating: ½*
Summary: Perhaps this is the Flock's comeback show, but nobody cares.
Thunder is sponsored by Burger King. What? No Arby's?
Normally, I don't comment on the broadcast team on camera telling stories, but a fan tossed concessions over Schiavone's shoulder onto the broadcast table to protest how AWFUL this show is.
We revisit Nitro when Piper called out Savage to reverse the decision of the PPV main event, yet Bret protested the verdict. Hogan and Bischoff had to convince Bret to wait for the PPV to beat up Piper and Savage.
Speaking of Savage, he and Elizabeth emerge to a decent ovation. He's pumped for the upcoming PPV, still has the previous PPV in his head, and elevates the hatred for Bret and Hogan over the mutual hatred between Piper and himself. Notwithstanding, he feels that Piper's apology from Monday was "weak" and is willing to beat a genuine apology out of him. He dismisses the ICON label in favor of Macho Madness. Yeah, get that crap outta here!
In a pre-taped interview, Abuela de Guerrero sits next to Chavito and speaks en español. Before Chavo can translate, Eddie interrupts and intentionally misquotes her. That Eddie is truly a card.
Prior to the next match, Eddie grabs the microphone and begins to talk. Chavo interrupts saying he wants the match and starts an "Ed-die" chant from the Cleveland faithful. A confused Eddie heads to the floor.
Match 7 for the WCW Cruiserweight title: Dean Malenko (champion) versus Eddie Chavo Guerrero, Jr. (w/ Eddie Guerrero)
Highlights:
When Malenko and Chavo felt each other out, the Cleveland faithful started an "Ed-die" chant but changed it to "Eddie sucks."
Chavo dropkicked Malenko, floated over after a cross corner whip, and ultimately fed him a belly-to-back suplex for 2.
As Malenko suplexed Chavo, he got 2.
Eddie covered his face with a towel out of disgust for his nephew, and Malenko charged Chavo in the corner only to eat boot.
After Chavo mounted the second turnbuckle, he attempted a tornado DDT but stopped to showboat to Eddie.
Malenko blocked it and hooked a Texas Cloverleaf for the submission victory at 2:56.
Rating: *
Summary: Obviously, this was more storyline than match, but it should have been the other way around.
After the match, Eddie towel-whips and slaps Chavo. When Eddie dares Chavo to hit him, Chavo kisses and nails him. Seeing a new and improved Chavo, the Cleveland faithful rejoices. If only this had ended the show…
Match 8: Giant versus the "Total Package" Lex Luger
Highlights:
As Luger gave Giant a cross corner whip, he followed with a corner clothesline.
Luger charged but ate boot.
When Giant whipped him from pillar to post, he dealt Luger a side-Russian leg sweep. Color me shocked.
He fed Luger a backbreaker, and an Ohio idiot tried to enter the ring. As expected, WCW Security took care of the imbecile.
After Luger delivered a jawbreaker, he unleashed a series of clotheslines.
Conversely, Giant didn't leave his feet.
Luger uncorked a flying forearm, and the power of STEEL sent Giant down to the mat.
While "Sting" entered the ring, referee Nick Patrick called for the bell to disqualify Giant at 2:17.
BOOOOOOOOOOOOOOOOOOOOOOOOOOOOOO!
Rating: DUD
Summary: THIS is the main event?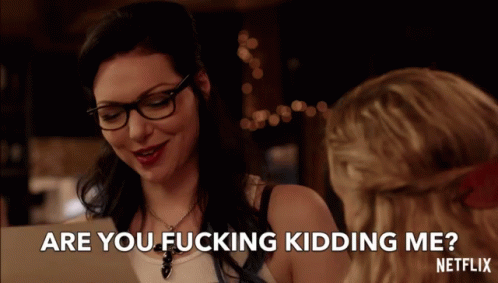 After the match, Luger dispatches "Sting" over the top rope down to the floor but suffers a CHOKESLAM from Giant. With both "Sting" and Giant in the ring, Giant drapes an nWo Hollywood t-shirt over Luger. The broadcast team at first believes it's the real Sting but smartens up quickly.
Conclusion: In case you didn't know, ECW was holding a show the next night in Cleveland albeit at the Masonic Temple Auditorium. WCW purposefully scheduled this taping to screw with ECW. It didn't work as the ECW show was sold out with 2,215 fans.
As far as the show goes…
No Sting, Hogan, Piper, or Goldberg = NO BUYS. Holy shit! What a HORRIBLE thing to do not only to the live Cleveland faithful but also the Thunder viewing audience.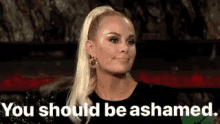 Reminder to current wrestling promotions with TV shows. Please don't take advantage of your paying customers. If you give them a good show, they'll pay to see you when you schedule another show.
SKIP. THIS. SHOW.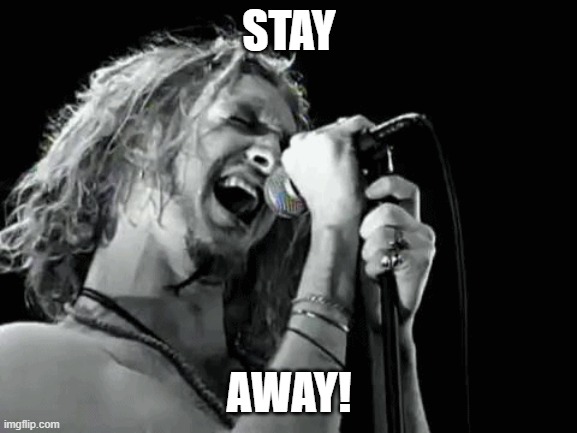 Stay tuned for WCW Monday Nitro 05-25-98!
Comments? Suggestions? Send them to me at rsg@rockstargary.com and follow me on Twitter (@rockstargary202).
Custom Search