WELCOME TO ROCK STAR GARY REFLECTIONS!
Become a Patron!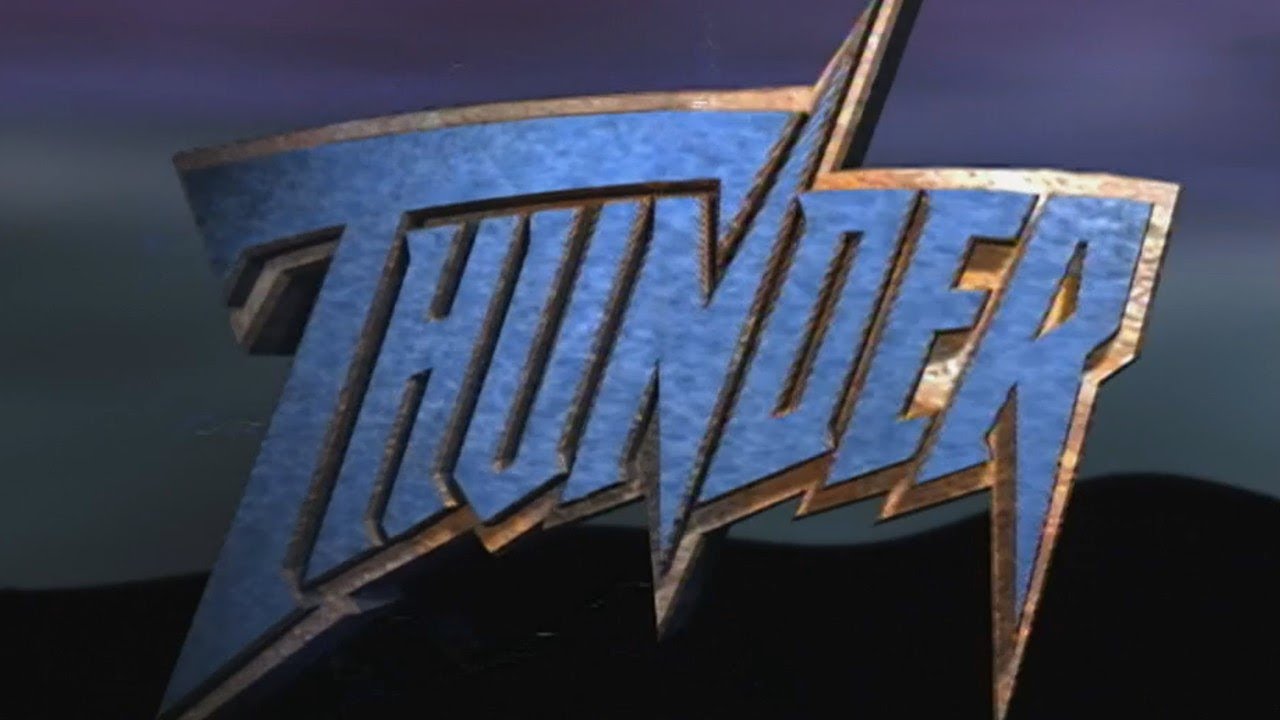 WCW Thunder 05-14-98
Live from Durham, NH
Airdate: May 14, 1998
Attendance: 3,829
Hosted by Tony Schiavone, Bobby "The Brain" Heenan, & Lee Marshall
Can Sting defeat Savage? Will Bret be involved? How about Giant? Will Hall finally appear on live TV? How will Goldberg fare against the Flock? How will Bischoff follow up on his challenge to McMahon? The ingredients are all inside, let's see what's cookin'!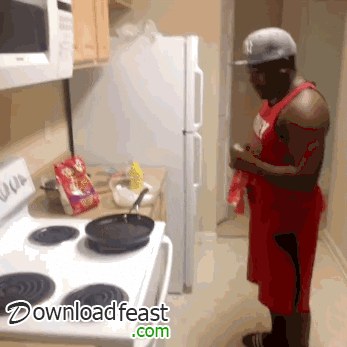 Opening montage.
Omitted from the WWE Network version is Eric Bischoff's nWo-style challenge to Vince McMahon.
Video featuring Mando Guerrero, Eddie's brother, airs. Mando supports Chavito but questions Eddie's antics.
Prior to the opening match, Eddie advises Chavo that he chose his upcoming opponent who is "about the same size you are." Chavo asks who it is, and Eddie calls out Reese. That seems…uneven. Next, Eddie warns him that what happened on Nitro won't ever happen again.
Match 1: Chavo Guerrero, Jr. (w/ Eddie Guerrero) versus Reese (w/ the Flock)
Highlights:
"Iron" Mike Tenay joined the broadcast table for this match.
When Reese bieled him across the ring, he slammed Chavo.
The Durham faithful notified Eddie that he indeed "sucks," and Reese gave Chavo a cross corner whip.
As Reese came up empty on his follow-through, Chavo uncorked a springboard heel kick.
He mounted the top turnbuckle, leaped, but got caught in a choke.
After Reese demolished him with a chokebomb, he pinned Chavo at 1:28.
Rating: ½*
Summary: Showcase match for Reese as Chavo was punished for his actions on Monday.
After the match, Eddie whips Chavo with a towel, and Ultimo Dragon joins them in the ring. Chavo shoves Eddie who falls into a Dragon sleeper. Instead of saving Eddie, Chavo exits the ring.
On WCW Saturday Night, Goldberg defends the US title against Yuji Nagata, and Finlay defends the World TV title against Eddie Chavo.
We revisit the feud between DDP and Raven in extreme detail.
Raven and his riot squad approach and enter the ring. While Raven cuts a promo on him, he challenges DDP RIGHT NOW. DDP arrives through the Durham faithful, but the riot squad forms a barrier to protect Raven. To circumvent them, DDP mounts the top turnbuckle and launches a clothesline to Raven. In response, the riot squad subdues DDP so that Raven can plant him with an Even Flow DDT. To finish the segment, Raven hangs DDP with a bullrope over the top rope before dropping him to the floor.
Match 2 for the WCW World TV title: Fit Finlay (champion) versus Kaos (w/ Rage)
Highlights:
Finlay uncorked a short-arm clothesline and guillotined Kaos with the apron.
As he slammed Kaos, Finlay mounted the second turnbuckle and scored with a pumphandle splash for 2.
He dealt Kaos a senton for another 2.
When he slammed Kaos again, Finlay attempted a second pumphandle splash but ate knees.
Kaos dropkicked Finlay for 2.
After he fed Finlay a gutwrench powerbomb, Kaos got another 2.
Finlay rebounded with a cross corner whip but came up empty on his follow-through.
While Kaos leaped from the apron, Finlay caught him in the midsection.
Finlay hooked Kaos in a fireman's carry, but Rage intervened.
As Rage whipped Finley into a Kaos clothesline outside the ring, Kaos gave Finlay a cross corner whip inside the ring but ate boot on his follow-through.
Finlay delivered a somersault slam followed by a tombstone.
1-2-3.
Finlay retained at 5:25.
Rating: *½
Summary: Showcase match for the TV champ.
Quest for Camelot gets shilled by a man portraying Ruper. Yes, this's also omitted from the WWE Network version.
Match 3 for the WCW US title: Goldberg (champion) versus Sick Boy (w/ the Flock)
Highlights:
Tenay rejoined the broadcast table for this match.
When the Durham faithful chanted his name, Goldberg escaped a trapezius hold with an arm drag.
Sick Boy dropkicked him twice, leaped to the second turnbuckle, and attempted a flying back elbow.
Instead, Goldberg grabbed the arm causing Sick Boy to land HARD.
He gorilla-press-dropped Sick Boy, shell-shocked him with a spear, and delivered a Jackhammer.
1-2-3.
Goldberg retained at 2:30.
Rating: *
Summary: Showcase match for Goldberg (84-0).
After the match, Riggs jumps on Goldberg's back but gets powerslammed. Goldberg challenges the Flock to rescue Riggs and snaps his neck.
Cinnaburst sponsors the replay.
Another portion omitted is a Savage interview which evolves into a name-calling exhibition with Bret. Why was this removed?
Pre-taped interview by Saturn airs as he cuts a promo on Glacier.
Prior to the next match, Kidman offers Adams a choice of the Rings of Saturn or Death Valley Driver. Meanwhile, Hammer tries to get to Saturn, but WCW Security stops him. Kidman announces that Adams will lose to the Death Valley Driver. The line between kayfabe and reality continues to blur.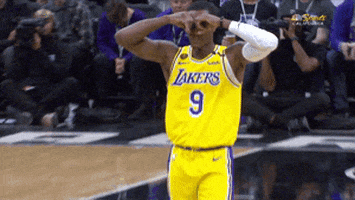 Match 4: Saturn (w/ Kidman) versus "Gentleman" Chris Adams
Highlights:
Adams unleashed an enziguri and followed with a belly-to-back suplex for 1.
Uh, Saturn was either

OUT COLD

or selling extremely well.
Adams piledrove Saturn, mounted the top turnbuckle but missed a flying knee drop.
As Saturn rebounded with a clothesline, he fed Adams a head-and-arm suplex.
He requested a chair from Kidman and used it as a springboard to dropkick Adams.
When he sprang from the chair again, Saturn tossed Adams over the top rope down to the floor.
In the process, Adams tasted the steel railing. It must have tasted like the Karate Pig at the Hop and Grind.
Adams re-entered the ring via sunset flip and got 2.
After Adams reversed a cross corner whip, he backdropped Saturn.
He charged at Saturn, missed, and went over the top rope again.
While Saturn scored with a thrust kick, he fed Adams a Death Valley Driver.
1-2-3.
Saturn won in 4:27.
Rating: ½*
Summary: Showcase match for Saturn. Adams couldn't even uncork a superkick in this one.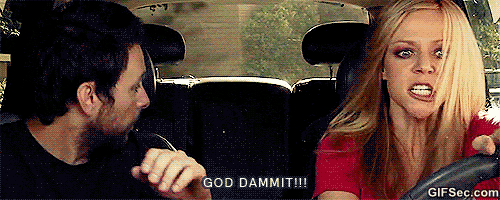 Ben-Gay sponsors the replay.
Match 5: The "Crippler" Chris Benoit versus Rage (w/o Kaos)
Highlights:
According to Schiavone, Nitro will air from 7-8pm on Monday.
Rage reversed an Irish whip and gorilla-press-slammed Benoit.
When Rage reversed a cross corner whip, Benoit took a sternum-first bump.
Rage dealt Benoit an overhead belly-to-belly suplex for 2.
As he hooked a single-leg crab, Rage sandwiched Benoit in the corner.
In the meantime, nachos must have been on sale at the concession stand because the Durham faithful were QUIET.
Rage gave Benoit a cross corner whip but ate a mule kick on his follow-through.
After Rage mounted the top turnbuckle, he leaped but missed a flying splash.
Benoit mounted the top turnbuckle and unfurled a diving head butt.
While Benoit escaped a powerslam attempt, he hooked a Crippler Crossface.
Rage tapped out, so Benoit won at 3:15.
Rating: ½*
Summary: Showcase match for Benoit.
Eric Bischoff emerges and holds up a fan's sign reading "McMahon fears the challenge." Oh, brother. Nonetheless, he enters the ring and chastises Vince for "whin(ing)." Bischoff happily reads a letter from attorney Jerry McDevitt stating "Mr. McMahon will not be appearing…you have no authority to suggest he will do so." Afterward, he disputes the letter by noting "(McMahon) didn't have the guts."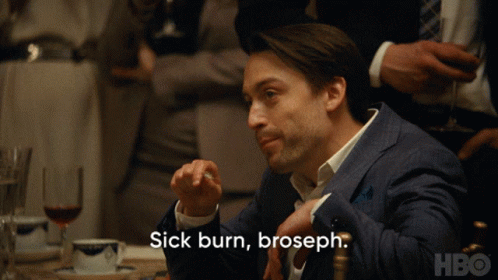 Included in the letter is a description of Vince McMahon's role and its relevance to high ratings, but Bischoff wonders how the WWF wrestlers feel about that while continuing to extend the invitation for the PPV.
In case you're wondering what's on TBS following Thunder, Schiavone shills Kickboxer 2. Was "Lightning Foot" Jerry Flynn cast in that one?
Prior to the next match, Nash approaches the ring alone, grabs the microphone, and continues to mention that Hall isn't allowed on live TV. However, Hall will be at the PPV. As his "counsel," Rhodes emerges and butters Nash's bread for him.
Match 6 (handicap) "Big Sexy" Kevin Nash (w/ the "American Nightmare" Dusty Rhodes) versus Public Enemy
Highlights:
Nash gave Rocco a cross corner whip followed by a corner clothesline.
As he fed Rocco a sidewalk slam, Nash got 2.
Grunge tagged in, and Public Enemy double-suplexed Nash.
When they double-clotheslined Nash, Public Enemy made another attempt.
Rhodes tripped Grunge allowing Nash to deal Rocco a big boot.
With Grunge on the floor, Rhodes cleaned his clock and charged him double for it.
Nash jackknife-powerbombed Rocco and tagged in Rhodes.
After Rhodes landed an elbow drop, he pinned Rocco.
Rhodes and Nash won at 3:07.
Rating: DUD
Summary: While I realize Rhodes was acting as a tweener, crowds didn't know how to react to him. He should have used his unparalleled charisma for good and garnered a huge babyface reaction instead.
Match 7: Sting versus "Macho Man" Randy Savage (w/o Elizabeth)
Highlights:
Tenay rejoined the broadcast table for this match.
When Sting entered the ring, Savage ambushed him.
Sting landed an elbow drop, but Savage rebounded by sending him to the floor.
As Savage joined him, he made Sting taste the steel railing. It must have tasted like the Hangover burger at Thirsty Moose.
Sting took control and placed Savage against the steel railing.
After Sting charged, he SQUISHED Savage with a Stinger splash.
Back in the ring, Sting attempted another Stinger splash but applied the brakes.
Sting nailed him with a back elbow, but Savage retaliated with a straight shot down to Boston.
While Savage tossed Sting over the top rope to the floor, Bret stormed the ring with a chair.
Referee Mark Curtis called for the bell to throw the match out at 2:25.
Rating: DUD
Summary: More storyline than match as you will see.
Afterward, Savage rams Bret face-first into the chair, mounts the top turnbuckle, but Giant storms the ring to interfere. Savage leaps, but Giant catches him in a bear hug. As Nash joins the fray, he WHACKS Giant in the back with the chair twice. He attempts a jackknife powerbomb on Giant, but Sting intervenes.
When Giant grabs the microphone, he tells Sting that if they win the belts at the PPV, Sting will have to decide where he stands. In doing so, he displays a black-and-white nWo t-shirt. He hands it to Sting who doesn't declare his choice. While Lex Luger approaches the ring to question Sting's allegiance, Giant leaves. What will Sting decide come Monday?
Conclusion: Solid selling of the PPV with this show. While the card wasn't announced as a whole, the matches were mentioned separately during them. The tiny cliffhanger at the end leaves some suspense to hang over the PPV and Nitro. Unfortunately, the wrestling was nothing to speak of, but I'd bet WCW was saving that for the PPV. Should you need your PPV previewed, this show fits the bill.
Stay tuned for WCW Slamboree '98!
Comments? Suggestions? Send them to me at rsg@rockstargary.com and follow me on Twitter (@rockstargary202).
Custom Search