WELCOME TO ROCK STAR GARY REFLECTIONS!
Become a Patron!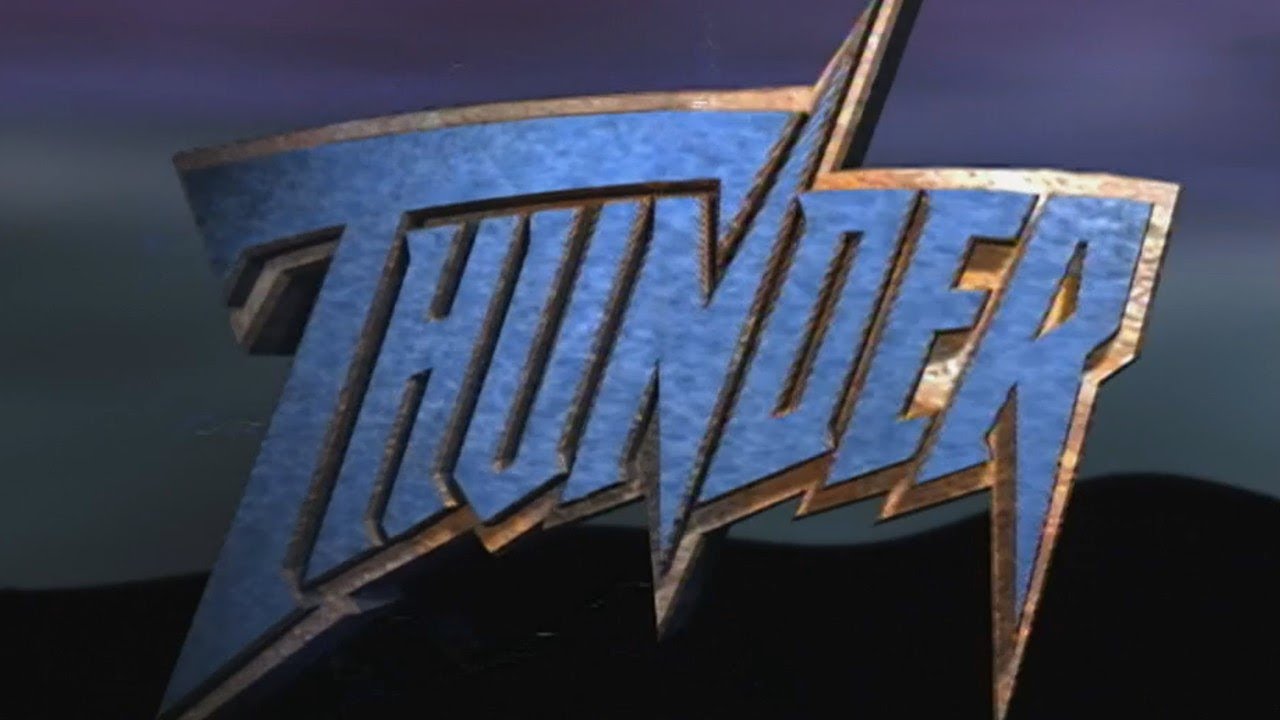 WCW Thunder 04-09-98
Live from Tallahassee, FL
Airdate: April 9, 1998
Attendance: 7,247
Hosted by Tony Schiavone, Bobby "The Brain" Heenan, & Lee Marshall
Is Flair in the house? What's new with Raven? Does Jericho have something in store for Iaukea? Let's heat this baby up and see how she cooks!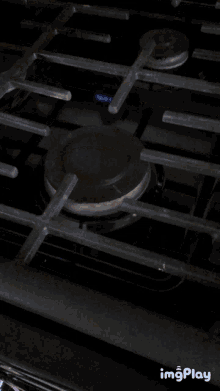 Opening montage.
We revisit Nitro from last Monday when a red Dodge Viper left Savage laying in the parking lot. Speculation has it that Hogan was the perpetrator. Will Savage make it to the PPV? With a bad knee, I hope he doesn't hitchhike.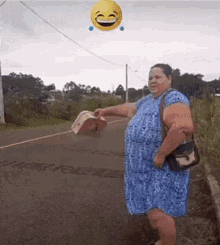 Match 1: Saturn (w/ the Flock) versus Tokyo Magnum
Highlights:
Saturn ambushed Magnum before the bell, gave him a cross corner whip, and followed with a back elbow.
When Saturn gave him another cross corner whip, Magnum leaped to the top turnbuckle and backflipped over him.
Magnum attempted a hip toss, but Saturn countered with a double arm suplex.
As Magnum scored with a sunset flip, he got 2.
Saturn responded with a superkick and hooked a head and arm suplex.
After Saturn secured the Rings of Saturn, he released the hold and made another attempt.
He released again and applied it a third time.
While Magnum submitted, Saturn won at 1:26.
Rating: *
Summary: Showcase match for Saturn. Methinks he was thirty seconds early on the finish and forced to improvise.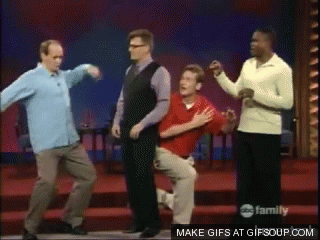 After the match, Saturn grabs the microphone and challenges Goldberg. The Tallahassee faithful erupts, and their hero emerges. As Saturn flees the ring, Goldberg annihilates the Flock. With Goldberg in the ring, Saturn brawls with Hammer on his way backstage.
Match 2: Prince Iaukea versus Yuji Nagata (w/ Sonny Onoo)
Highlights:
For those curious, Tenay replaced Marshall at the broadcast table for this match.
Iaukea escaped a belly-to-back suplex attempt and botched something that could have been a victory roll had he gone forward instead of backward.
As Nagata unloaded an abisegeri, he ducked an enziguri.
Iaukea dropkicked him, got reversed on a cross corner whip, and made Nagata taste athlete's foot.
When he dealt Nagata a fireman's carry slam, Iaukea relocated to the apron, but Onoo grabbed his foot. Perhaps he had the Tinactin in his sport jacket.
Unfazed, Iaukea leaped to the top turnbuckle and uncorked a double axe handle to Onoo.
Nagata unleashed some kicks and delivered a dragon screw leg whip.
After he blocked an attempt at a Nagata-lock, Iaukea hooked a Northern Lights suplex.
1-2-3.
Iaukea won at 5:23.
Rating: ½*
Summary: Showcase match for the #1 contender to the Cruiserweight title.
After the match, Jericho emerges through the entrance and calls Iaukea "Prince Nakamaki." He also doesn't believe that Iaukea is a cruiserweight, insults him, and threatens to bring a scale to the ring to weigh him later in the show.
We revisit the 2/2 episode when Mortis begged to join the Flock. Raven offers the rules to "follow" him including beating DDP. Since Mortis can't do it, so Raven DDT's him on the concrete floor.
Prior to the next match, Raven, with the US belt, enters the ring, grabs the microphone, and offers the Tallahassee faithful a soliloquy. Suddenly, a fan pulls Raven out of the ring by the hair before getting hammered. Perhaps the fan was already hammered.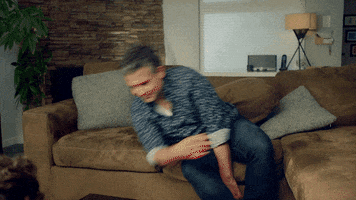 Nonetheless, Raven returns to his slump in the corner, but the microphone doesn't work. When it's fixed, he accuses DDP of leaving him behind to (subtly) work for ECW. Since the Tallahassee faithful can't hear him, they perform the tomahawk chop to taunt him. When he's given a new microphone, Raven cuts a promo on DDP for the PPV.
At the entrance, Schiavone interviews Buff Bagwell who runs down Luger. Bagwell will face Luger this Monday on Nitro.
Prior to the next match, Schiavone promises an appearance by "Nature Boy" Ric Flair. He notes that WCW "hadn't heard anything from him 'in this venue tonight." This becomes important later.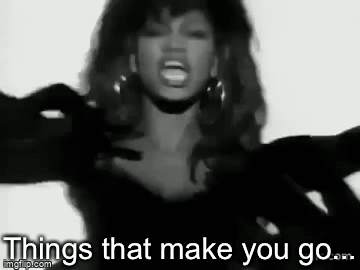 Match 3: The "Crippler" Chris Benoit versus Konnan (w/ Vincent)
Highlights:
Despite referee Mickey Jay's admonishment, Vincent distracted Benoit so that Konnan could deal Benoit a somersault clothesline.
Konnan followed with a seated dropkick, and courtesy of a double-teaming, Vincent pounded on Benoit on the floor.
When Konnan planted him with a DDT, he got 2.
Konnan attempted a 187, but Benoit countered with a Northern Lights suplex for 2.
As he escaped a fireman's carry, Benoit hooked a Crippler Crossface on Konnan.
Before Vincent could even contemplate interference, Konnan submitted.
Benoit won at 3:19.
Rating: *
Summary: Solid counter wrestling in this abbreviated match.
Match 4: Curt Hennig (w/ "Ravishing" Rick Rude) versus "Hacksaw" Jim Duggan
Highlights:
Tenay Rude joined the broadcast table for this match.
As Hennig ambushed him at the bell, he fed Duggan a knee lift.
He snapped Duggan's neck, showboated, and got pummeled in the corner.
When he gave Hennig a corner whip, Duggan dealt him a series of clotheslines.
Rude left the broadcast table to help Hennig, and Duggan slammed Hennig.
With Rude on the apron, Duggan hit a three-point stance clothesline.
To save Hennig, Rude handcuffed Duggan to the top rope, so referee Mark Curtis called for the bell.
Without question, Duggan won by DQ at 1:40.
Rating: *
Summary: The Tallahassee faithful were into Duggan, but this was more storyline than match.
Afterward, Hennig and Rude double-team Duggan until Davey Boy Smith and Jim Neidhart arrive to chase them away. Rude flippantly tosses the handcuff key into the Tallahassee faithful.
Match 5: The "Total Package" Lex Luger versus Glacier
Highlights:
Luger blocked a hip toss and fed Glacier one of his own.
When Bagwell got a birds-eye view of the match at the entrance, Glacier gave Luger a cross corner whip followed by a unique leg lariat. Picture Waltman's version and slow it down a few notches.
He dealt Luger a standing enziguri and got 2.
As Glacier mounted the top turnbuckle, he leaped but ate a shot to the midsection.
Luger delivered a pair of clotheslines and backdropped Glacier.
After he applied a Torture Rack, Luger won at 2:21.
Rating: *
Summary: Showcase match for Luger whom the Tallahassee faithful adore.
Slim Jim sponsors the replay.
Match 6: Kidman (w/ Reese) versus Psicosis
Highlights:
Tenay rejoined the broadcast table as Kidman rode Reese like a ride at the fair on his way to the ring.
As Psicosis escaped a tilt-a-whirl slam, he clotheslined Kidman.
Kidman reversed a cross corner whip but got vaulted to the apron.
When Psicosis guillotined him with the top rope, he demolished Kidman with a tope con hilo. Woohoo!
Back in the ring, Psicosis got 2.
Kidman rebounded with a sit-out powerbomb, but Psicosis hooked a sunset flip for 2.
After Kidman fed him an Acid Drop, he got 2.
Kidman hoisted the top turnbuckle, but Psicosis blocked a superplex.
While Jericho distracted referee Mark Curtis, Psicosis landed a corkscrew spinning heel kick.
Psicosis hooked a victory roll, but Curtis was still occupied by Jericho and his scale.
As he delivered a reverse suplex, Psicosis mounted the top turnbuckle.
Abruptly, La Parka stormed ringside and CLOBBERED Psicosis with a chair shot to the back.
Kidman mounted the top turnbuckle and unfurled a Seven Year Itch.
1-2-3.
Kidman won at 3:38.
Rating: ***
Summary: Loads of outside interference wrote the story for this high-flying match, and Reese was never a factor.
After the replay, Jericho brings his scale into the ring while the Tallahassee faithful chants "Jericho sucks." Schiavone joins Jericho to interview him. While Jericho requests Iaukea's presence, Iaukea joins him, stands on the scale, and weighs 218 much to Jericho's disbelief. Jericho then WAFFLES Iaukea with the plastic scale and applies a LionTamer to end the segment.
Match 7: "Big Poppa Pump" Scott Steiner (w/ Buff Bagwell) versus Disco Inferno
Highlights:
BBP distracted referee Nick Patrick, so Bagwell slapped Disco. SNEAKY!
When he dealt Disco a Steinerline, BBP followed with an elbow drop.
Disco responded with a swinging neckbreaker for 1.
As he fed BPP a lariat, Disco got reversed on a cross corner whip but delivered a back elbow.
Disco mounted the second turnbuckle, leaped, but got caught.
After BPP hit an overhead belly-to-belly suplex, he followed with a double underhook slam.
BPP applied a Steiner Recliner and won at 2:36.
Rating: DUD
Summary: Showcase match for BPP.
Match 8 for the WCW World TV title: Booker T (champion) versus WCW Cruiserweight champion Chris Jericho
Highlights:
According to Schiavone, should Booker T retain, he will face Benoit at the PPV with no time limit.
Jericho flipped out of a hip toss but ate a clothesline.
As Booker T dealt him a back elbow, he got 2.
He delivered a standing leg lariat and clotheslined Jericho over the top rope to the floor.
When Booker T unceremoniously returned Jericho to the ring, Jericho reversed an Irish whip and hit a stungun.
He crotched Booker T on the top rope, leaped to the second turnbuckle, and dropkicked him to the floor.
After Booker T returned to the ring, Jericho suplexed him, celebrated with an arrogant cover, but got only 2.
He slammed Booker T but missed a Lionsault.
While Booker T destroyed him with a spinebuster, he almost decapitated Jericho with an axe kick.
Booker T pancaked him and wowed the Tallahassee faithful with a spinaroonie.
As the Tallahassee faithful rejoiced, Booker T landed a Harlem side kick.
Booker T mounted the top turnbuckle and launched a missile dropkick.
However, Jericho pulled referee Mickey Jay between them. How dastardly!
With Jay OUT COLD, Booker T plowed over Jericho with a flying forearm.
Having regained his bearings, Jay called for the bell to disqualify Jericho; thus, Booker T retained at 5:05.
BOOOOOOOOOOOOOOOOOOOOOOOOOOOO!
Rating: ***
Summary: Solid match until the bogus finish.
It's the shank of the evening! Let's bring out Flair! Schiavone stands at the entrance and apologizes for Flair's absence.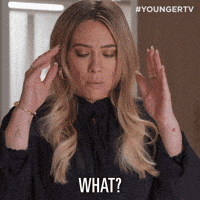 Instead, Eric Bischoff and BPP substitute for him. Bischoff disparages Flair in comparison to Hogan. Through a commercial break, Bischoff wouldn't shut up about Hogan. Big Poppa Pump informs us that Flair didn't make it because he's "scared" of BPP.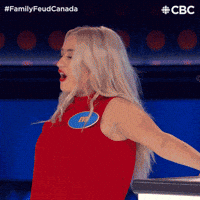 To rebut, the "Enforcer" Arn Anderson appears and states that Flair isn't there "for all the wrong reasons." Unfortunately, he botches the "wrestling is on the marquee" line, yet Bischoff refers to Flair as "garbage."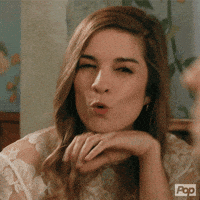 When Bischoff continues his Flair burial, Luger materializes. Since BPP can't attack Arn, he attacks Luger. When BPP tries to dismantle him, Luger makes him taste the steel railing. It must have tasted like the Nighthawk at the Midtown Caboose. To complete the segment, Bischoff backs up into Rick Steiner who suplexes him on the concrete floor.
Prior to the main event, Nash grabs the microphone and states that Hogan wouldn't stand for his being World champion. He continues with usurping leadership of the nWo. Next, he takes a potshot at Piper and cuts a promo on Giant.
Match 9: "Big Sexy" Kevin Nash (w/ Konnan) versus Rick Steiner (w/ Ted DiBiase)
Highlights:
The nWo surrounded the ring at the onset.
When Rick dealt Nash a ten-punch count-along, the nWo pulled him down.
Nash gave Rick a cross corner whip and followed with a corner clothesline.
As he fed Rick a running guillotine, Nash gave him another cross corner whip.
Rick made him eat boot on his follow-through and delivered a Steinerline.
After he hit an elbow drop, Rick mounted the top turnbuckle and uncorked a Steiner bulldog.
Before Rick could pin Nash, Konnan interfered.
Rick won by DQ at 3:04.
Rating: DUD
Summary: I thought Nash would wipe the mat with Rick, but I was WRONG.
After the match, the nWo gang up on Rick, and Nash jackknife-powerbombs him. WCW Security approaches the ring to arrest Nash, but the nWo beats them up too. DiBiase returns with Giant who manhandles the nWo until time runs out.
Conclusion: So…where was Flair? Detroit, Michigan. Why? His son, Reid, competed in an AAU national tournament and won. While Flair claimed he gave prior notice, Bischoff may have thought otherwise.
More on this story as it unfolds.
As for the show, despite the hastily assembled segment to bury Flair, the only noteworthy part of the show is the no-time-limit stipulation added to the Benoit-Booker T match at the PPV. The lack of creativity creeping through the angles and matches is readily apparent. WCW needs to start freshening up characters and angles, or their #1 status may come crashing down soon. Skip this show at all costs unless you want to see the Flair burial.
Stay tuned for WCW Monday Nitro 04-13-98!
Comments? Suggestions? Send them to me at rsg@rockstargary.com and follow me on Twitter (@rockstargary202).
Custom Search