WELCOME TO ROCK STAR GARY REFLECTIONS!
Become a Patron!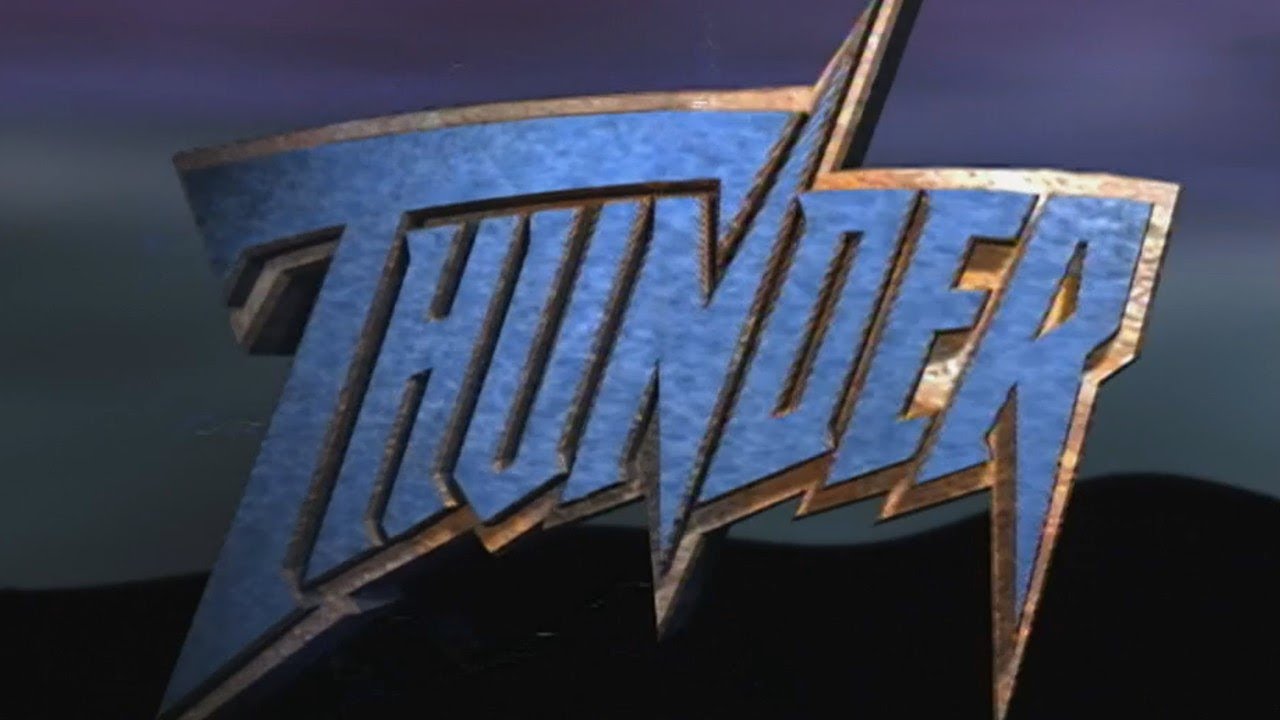 WCW Thunder 02-05-98
Live from Beaumont, TX
Airdate: February 5, 1998
Attendance: 4,897 (4,633 paid, sold out)
Hosted by Tony Schiavone, Bobby "The Brain" Heenan, & "Stagger" Lee Marshall
Can Benoit upend DDP and win the US title? To what extremes with Raven, Jannetty, Kidman, and Guerrera go to entertain both the Beaumont faithful and us? Let's find out!
Since this episode is in Texas, let's have a little Von Erich fun with this reflection.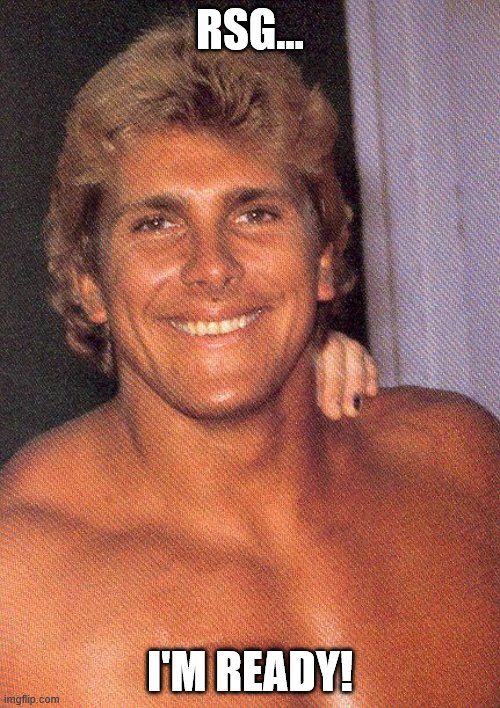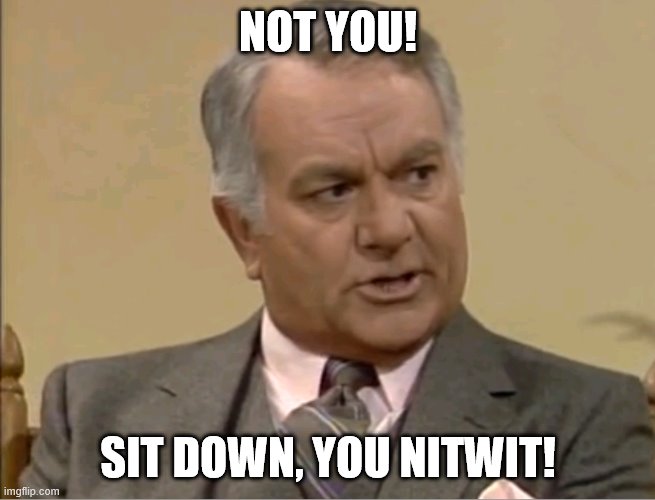 Well put, Chester.
Opening montage.
Match 1: Hugh Morrus versus La Parka
Highlights:
The "Chairman of WCW" played air guitar on a steel chair during his entrance, and it was much better than Hogan's air guitar during "Voodoo Chile."
When La Parka strutted, Morrus didn't take too kindly to it and clotheslined him.
He then gave La Parka a cross corner whip followed by a back elbow.
As he gave La Parka another cross corner whip, Morrus ate boot on his follow-through.
La Parka charged but fell victim to a powerslam for 2.
After Morrus gave La Parka a third cross corner whip, he followed with a corner clothesline.
La Parka then reversed a cross corner whip and grazed Morrus with a spinning heel kick.
While La Parka gave him a cross corner whip, Morrus leaped to the second turnbuckle and scored with a flying back elbow.
He then mounted the top turnbuckle and launched a No Laughing Matter.
1-2-3.
Morrus won in 2:46.
Rating: **
Summary: Showcase match for Morrus.
After the match, Morrus doesn't get much time to celebrate as La Parka returns to the ring wielding a chair. La Parka then WHACKS Morrus in the back with it, struts, and stands atop his favorite weapon while the Beaumont faithful jeer him mercilessly. What do you think, Kevin?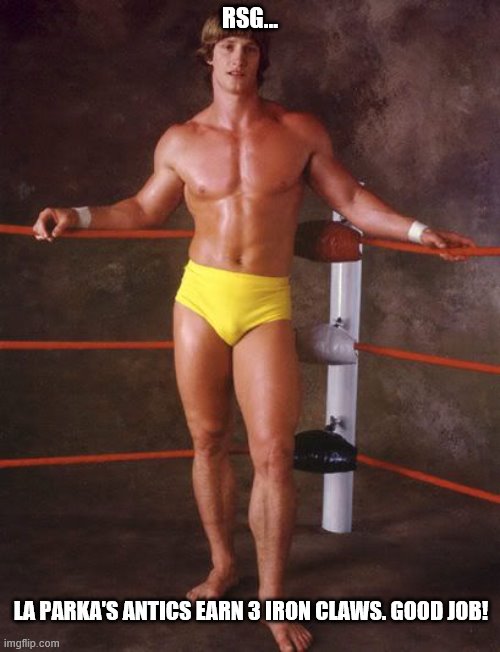 Video featuring Goldberg airs.
Match 2: Goldberg versus Jim Powers
Highlights:
Powers delivered a knee lift and celebrated like he just unleashed a tope con hilo.
Unfazed, Goldberg speared him much like Melvin Gordon will feel at Sofi Stadium in the fall. I mean, Goldberg PLANTED him.
He then uncorked a Jackhammer and pinned Powers at 1:08.
Rating: *
Summary: Showcase match for Goldberg. David, care to chime in on this one?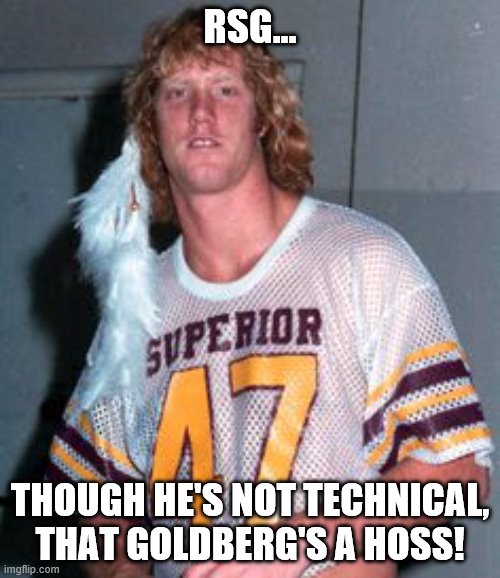 On WCW Saturday Night, Benoit and Raven tangle once again. Also, Goldberg faces Disco, and the Cat and Glacier go one-on-one. Get your weekend vittles ready and partake in this one, folks.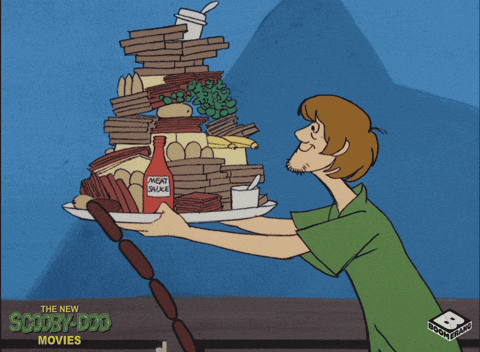 Match 3: Juventud Guerrera versus Kidman (w/ the Flock)
Highlights:
Guerrera rattled off a flying headscissors, attempted another, but got a face full of mat on a counter by Kidman.
From the apron, Guerrera springboard-dropkicked Kidman to the floor on the opposite side of the ring.
Guerrera then mounted the top turnbuckle, hit another flying headscissors, and took down Lodi in domino-style fashion. Neat!
Upon tossing Kidman back into the ring, Guerrera attempted a springboard guillotine leg drop but missed.
Kidman then gave Guerrera a cross corner whip but came up empty on his follow-through.
When he placed Kidman atop the top turnbuckle, Guerrera joined and delivered a super huracanrana for 2.
He then hooked a Northern Lights suplex for another 2.
As he drove Kidman down with a Juvi driver, Guerrera mounted the top turnbuckle.
Lodi got up on the apron, so Guerrera stifled him with a missile dropkick.
After Kidman rebounded with a springboard bulldog, he mounted the top turnbuckle and scored with a shooting star press.
1-2-3.
Kidman won in 4:50.
Rating: ***
Summary: Solid TV match with both wrestlers going full throttle. Kerry, are you impressed?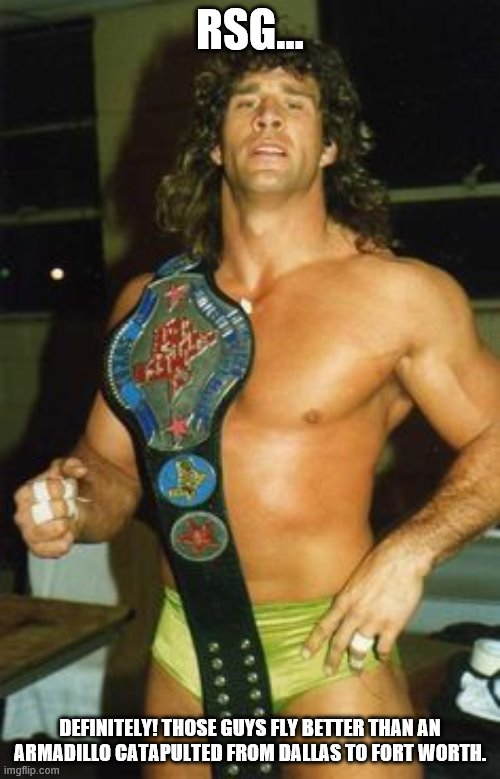 1-800-COLLECT sponsors the replay.
At the entrance, "Iron" Mike Tenay interviews DDP who sells his matchup with Benoit like a $50 ribeye steak. To quote DDP, "we're going to see who the best is."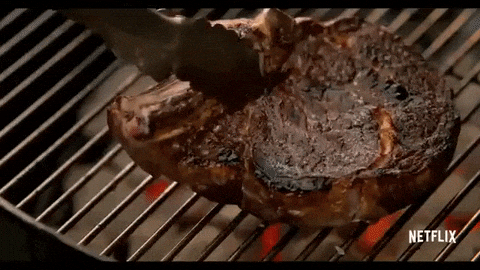 Promotional consideration paid for by Slim Jim.
Partido 4 (lucha libre): Los Villanos y Silver King contra Super Calo, Lizmark, Jr., y Chavo Guerrero, Jr.
Highlights:
Lizmark backdropped V and followed with a flying headscissors.
As V vaulted him to the apron, Lizmark, Jr. delivered a springboard dropkick.
IV attempted a monkey flip from the technico corner, but Calo mounted the top turnbuckle and sent him crashing to the mat for a 1-count.
When IV reversed a cross corner whip, Calo leaped to the second turnbuckle and scored with a cross body block for 2.
IV rebounded with a clothesline, gave Calo a cross corner whip, but came up empty on his follow-through.
After Calo sent him to the floor, he hit a baseball slide causing IV to bump chest-first into the steel railing.
Silver King came in, dropkicked Chavo, but succumbed to a flying headscissors.
While Silver King supplied him with a monkey flip, Chavo landed on his feet and dropkicked him.
Another dropkick from Chavo earned him a 2-count.
As IV came in, he landed a DDT to Chavo, and los Villanos double-teamed him.
Silver King came in and launched a superkick to Calo.
When los Villanos came in, they double-pancaked Calo.
Silver King then dropkicked Calo to the floor, and Lizmark, Jr. came in and delivered a tilt-a-whirl backbreaker to IV.
After he dropkicked IV, Lizmark Jr. hit a tope con hilo. Woohoo!
In the ring, Chavo hooked a tornado DDT to Silver King, but V distracted referee Mickey Jay.
Psicosis came to the ring, mounted the top turnbuckle, and DEMOLISHED Chavo with a guillotine leg drop.
While Silver King made the cover, he pinned Chavo at 4:30.
Rating: **
Summary: Decent lucha libre match with Psicosis getting revenge against Chavo for beating him at Souled Out '98. Kevin, what are your $.02?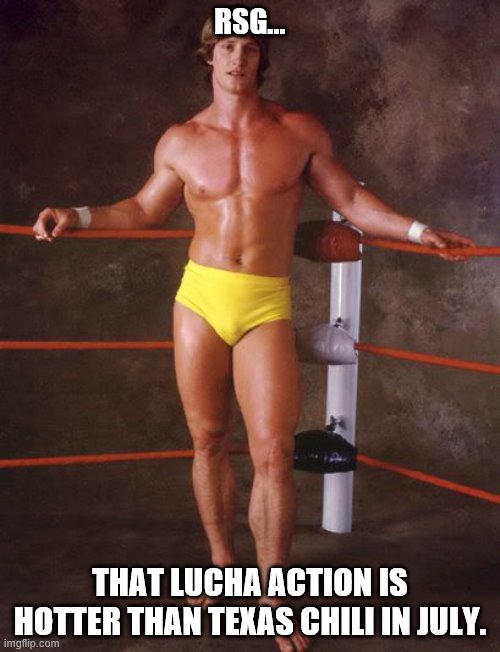 NITRO RECAP: We revisit the 1/26 episode of Nitro when Savage and Hogan have a beef. Next, Sting locks Savage in a Scorpion death lock, and Hogan won't help Savage. Following that, we revisit the 2/2 episode when Hogan slapped Savage but ran in fear of Sting.
Prior to the next match, we revisit Nitro when Rick read Scott the riot act for not tagging him in. Scott's reply: "I got the win."
While the nWo made its entrance, the "American Nightmare" Dusty Rhodes yanked Marshall from the broadcast table. Needless to say, but Schiavone was UPSET.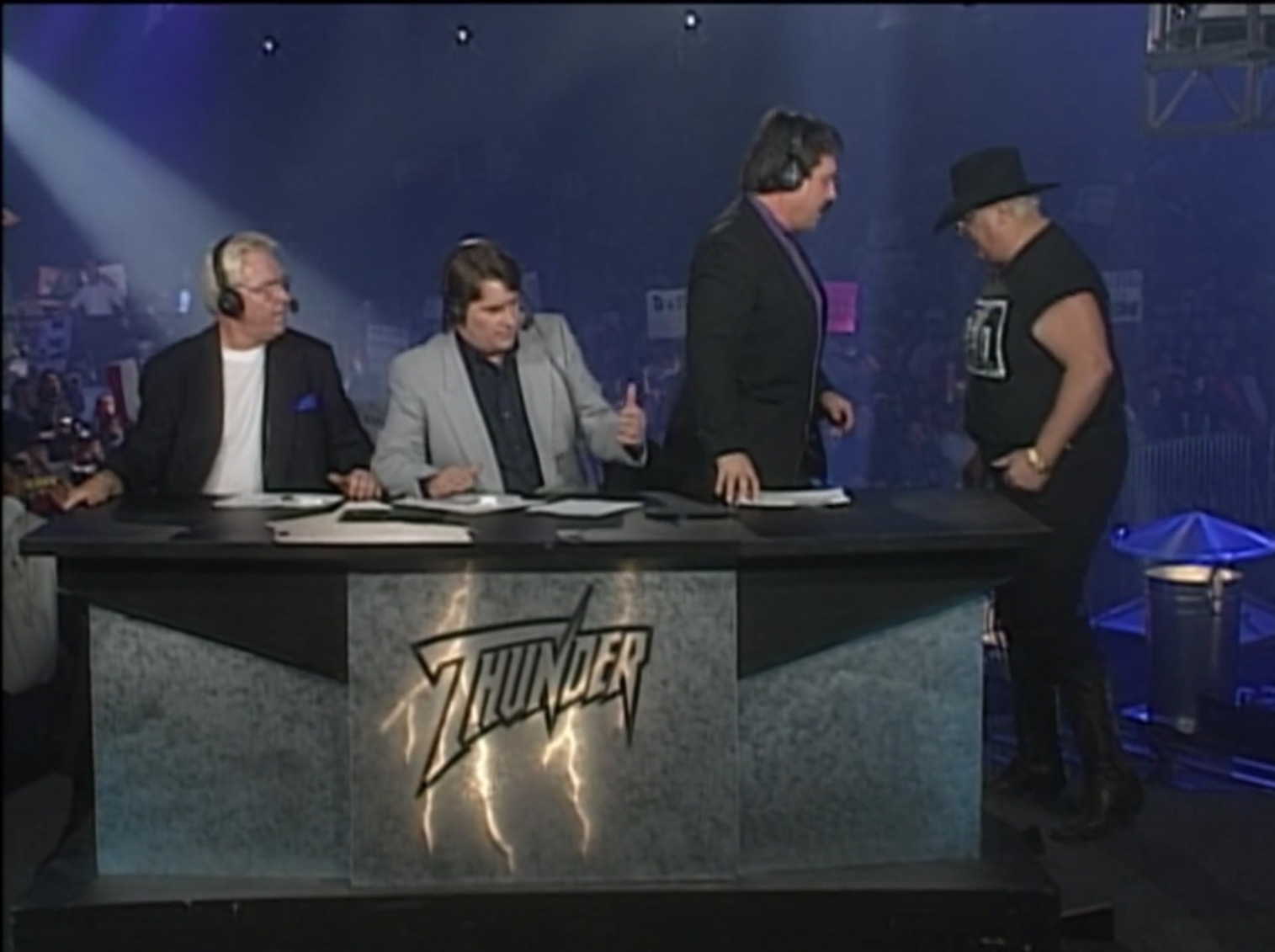 Match 5: The Steiners (w/ Ted DiBiase) versus Buff Bagwell & Konnan (w/ Vincent)
Highlights:
Like a devious heel, Bagwell attacked Scott during his entrance.
In the ring, the Steiners reversed cross corner whips sending the nWo into one another.
They then delivered stereo belly-to-belly suplexes to send the heels scurrying.
When Rick powerslammed him, he landed an elbow drop to Konnan.
Bagwell then nailed Rick coming off the ropes, and Konnan dropkicked Rick.
As Bagwell guillotined Rick with the top rope, Konnan scored with a DDT.
Bagwell then tossed Rick to the floor, so Konnan sent him back-first into the steel railing.
Meanwhile, Scott continued to distract referee Charles Robinson.
Bagwell then slammed Rick but ate knees on a splash attempt.
After tags were exchanged on both sides, Scott hit a Steinerline to Konnan.
He then supplied Konnan with a double underhook powerbomb while DiBiase strong-armed Vincent from the apron in order to pummel him.
While Scott deposited Bagwell over the top rope to the floor with a Steinerline, Rick mounted the top turnbuckle.
Suddenly, Hall came to ringside and shoved Rick down into Scott.
Robinson called for the bell disqualifying the nWo at 3:30.
Rating: ½*
Summary: Disjointed tag match with too many shenanigans. The stereo suplexes were the lone highlight. Rhodes' biased commentary didn't add much either although it was 180° from his WCW character. Though it's not your turn, what insight you can add, Kevin?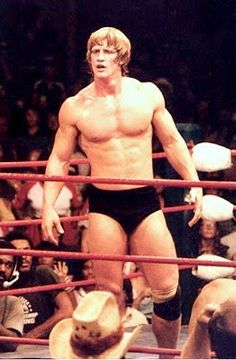 After the match, Scott questions what happened, but DiBiase is the voice of reason.
Marshall returned to commentary for the rest of the show.
During his entrance, Raven sits down and enjoys some of his entrance video.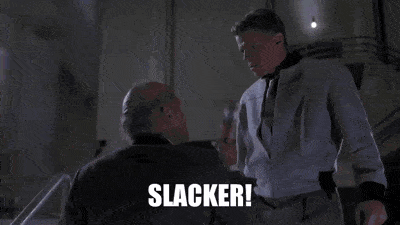 Match 6: Raven versus Marty Jannetty
Highlights:
Jannetty brawled with Raven in the aisle and provided him with a ten-punch count-along.
As Lodi tried to intervene, Jannetty superkicked him.
He then scored with a superkick to Raven and knocked Lodi out with another one.
In the ring, Jannetty delivered a flying back elbow for a series of 2-counts.
Raven then reversed an Irish whip and clotheslined Jannetty.
When the action moved to the floor, Raven mounted the apron and hit a flying elbow drop.
He then tossed a chair followed by Jannetty into the ring and bulldogged him onto the chair.
After he applied a Crippler Crossface to mock Benoit, Raven called him out.
Jannetty then hooked an inside cradle for 2.
While Raven placed a chair atop him, he mounted the second turnbuckle but splashed the chair when Jannetty raised it.
Raven then mounted the top turnbuckle, but Jannetty crotched him.
As Jannetty unleashed a dropkick, he sent Raven all the way down to the floor.
In the meantime, Lodi was still OUT COLD in the aisle. HA!
Jannetty then rammed Raven face-first into the apron and sent him shoulder-first into the steps.
When he tossed Raven back in, Jannetty mounted the top turnbuckle and launched a fist drop.
He then attempted a Rocker Dropper, but Raven flipped out of it.
Within the same motion, he countered with a DDT.
1-2-3.
Raven won in 5:43.
Rating: ***
Summary: Another solid match where Jannetty gave it his all but suffered a loss at the hands of Raven. Kerry, what can you add?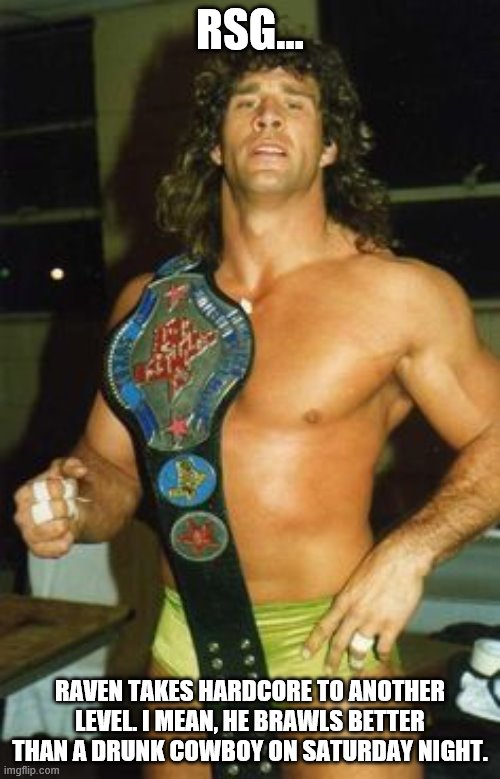 Video featuring the Giant airs. Of course, the powerbomb of doom rears its ugly head again.
Match 7: Saturn versus Disco Inferno
Highlights:
Can Disco build on his performance from Nitro?
When Saturn delivered an overhead belly-to-belly suplex, Thunder went to commercial.
Thunder is sponsored by Burger King.
Following a commercial break, Saturn gave him a cross corner whip, but Disco applied the brakes.
Saturn then gave Disco a HARD cross corner whip to injure the back.
As Saturn gave him another cross corner whip, Disco tried to float over to the apron and crotched himself on the top rope.
Disco then reversed an Irish whip and hit an inverted atomic drop.
After he scored with a swinging neckbreaker, he got 2.
Saturn then reversed a cross corner whip but ate a back elbow on his follow-through.
While Disco mounted the second turnbuckle, he leaped, but Saturn caught and suplexed him belly-to-belly style for 2.
He then supplied Disco with a sit-out suplex slam, mounted the top turnbuckle, but missed a guillotine leg drop.
When Disco landed a Chartbuster, both wrestlers were down on the mat.
Disco crawled over to make a cover, but Kidman put Saturn's left boot on the bottom rope. SNEAKY!
As Disco questioned referee Billy Silverman's count, Saturn destroyed Disco with a superkick for 2.
Disco then launched a lariat for 2.
After he mounted the second turnbuckle, Disco leaped, but there was no water in the pool.
Saturn then placed Disco atop the top turnbuckle, attempted a belly-to-back superplex, but Disco landed on top for another 2.
With Disco flat on his back down on the mat, Saturn wobbled to the ropes.
Kidman then shoved Saturn atop Disco, and Silverman began to count? Kevin, help us out please.
Dude! Disco's on his front! His shoulders were NOT down.
Nevertheless, Saturn informed Silverman that it wasn't time for the finish.
He then applied a Rings of Saturn, and Disco submitted.
As a result, Saturn won in 7:04.
Rating: **½
Summary: Another good match from Disco, but these guys were SPENT at the end.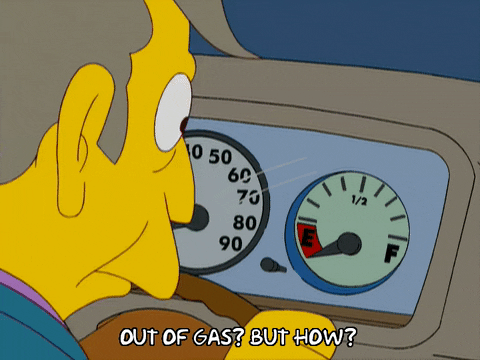 David, what analysis can you offer?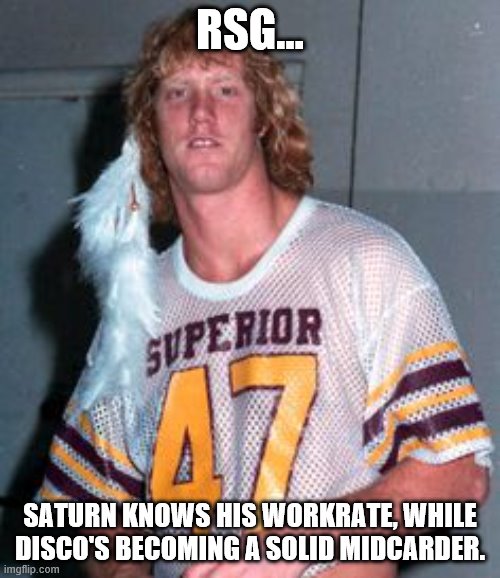 After the match, Saturn won't release the hold, so Booker T comes to Disco's rescue. Wearing street clothes, Booker T reverses an Irish whip and hits a Harlem side kick to scatter Saturn. Solid tailoring!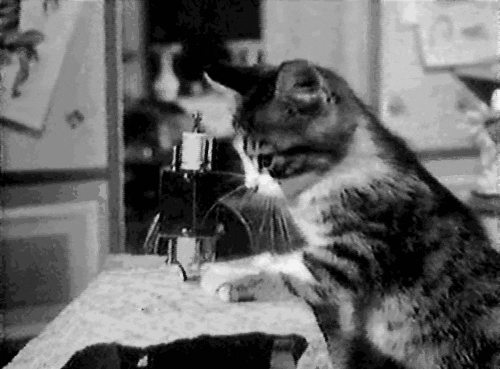 At the entrance, Tenay interviews referee Nick Patrick who gets jeered by the Beaumont faithful. Patrick announces that he will return on Nitro on Monday and warns JJ Dillon about "skeletons." Has he been hanging out with La Parka?
Promo for Slim Jim airs.
On Movies for Guys Who Like Movies, The Blues Brothers airs following Thunder.
Prior to the next match, Hall grabs the microphone and conducts his survey. Beaumont is WCW country, yet a few sheep still yell "n-W-o." Once again, he complains about not getting his title shot at the PPV, Oddly, Hall offers a title shot to the Steiners on Nitro followed by the next match to Spicolli who accepts.
Match 8: Jim "The Anvil" Neidhart versus Louie Spicolli (w/ Scott Hall)
Highlights:
Neidhart clotheslined Spicolli over the top rope to the floor and brought him in the hard way.
As Hall got up on the apron, Neidhart nailed him.
Neidhart then prepped his thumb for an Asiatic spike and applied it.
Before Spicolli could submit, Hall jumped into the ring and interfered.
Neidhart won by DQ at 0:56.
Rating: DUD
Summary: Worthless and meaningless C-R-A-P. Kerry, sum up this dreck for us, please.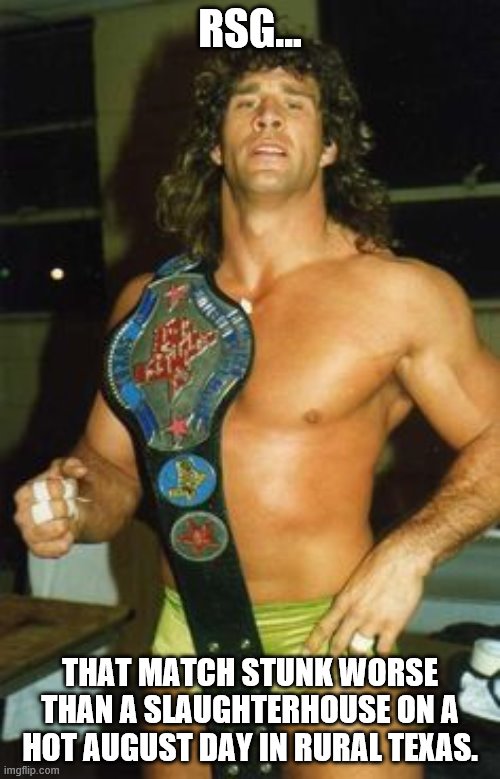 After the match, Hall stomps Neidhart until the "British Bulldog" Davey Boy Smith arrives to save his fellow Hart family member. While Spicolli tries to exit, Smith grabs and supplies him with a running powerslam. In his glory, Marshall, who's discussing John Belushi movies during the match, yelled "Bye, bye, Flounder."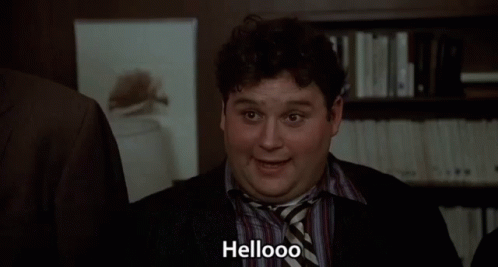 Suddenly, born-and-bred Texan Steve "Mongo" McMichael storms the ring to attack Smith. Clad in an Adidas tracksuit, Mongo tries to turn Smith's lights out with a foreign object but ends up getting double-clotheslined over the top rope to the floor by Smith and Wesson Neidhart.
Match 8 for the WCW US title: Diamond Dallas Page (champion) versus the "Crippler" Chris Benoit
Highlights:
Fasten your seat belt, folks. This one should be good.
The fireworks before the match caused a smoky haze throughout its duration.
As a stare down between the wrestlers ensued, a collar-and-elbow tie-up spilled both wrestlers between the ropes to the floor.
DDP reversed an Irish whip and delivered a tilt-a-whirl sidewalk slam.
When the Beaumont faithful chanted his name, DDP supplied Benoit with a gutbuster.
He then attempted a suplex; however, Benoit countered with a Crippler Crossface.
After DDP made the ropes, he rebounded with a belly-to-belly suplex for 2.
He then attempted a Diamond Cutter, but Benoit hightailed it quickly.
While Benoit hit a belly-to-back suplex, he got 2.
He then provided DDP with a snap suplex for another 2.
As DDP gave Benoit a cross corner whip, he followed with an avalanche.
He then countered a hip toss with a DDT.
When Lodi entered the ring, DDP PLANTED him with a Diamond Cutter.
Sick Boy got up on the apron and launched a springboard dropkick at DDP.
While referee Mickey Jay called for the bell, DDP retained by DQ at 6:09.
Rating: **
Summary: They didn't really get a chance to show off what each wrestler could do, so I would anticipate a rematch soon? Wouldn't you, Kevin?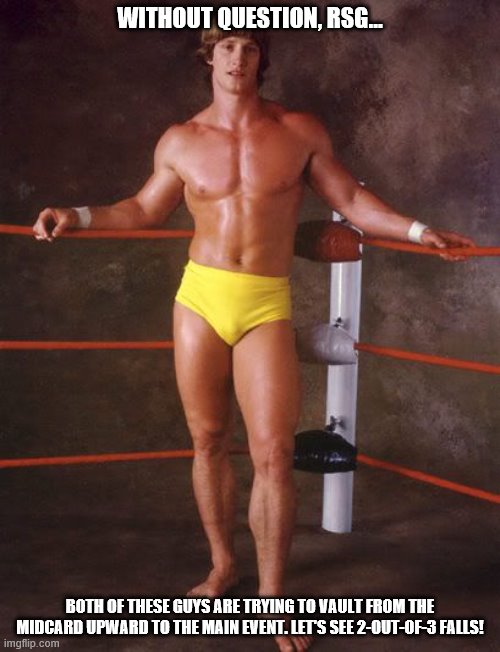 After the match, Raven enters the ring and decimates Benoit with a DDT. Kidman mounts the top turnbuckle but misses a splash. As Sick Boy attempts a slam, DDP escapes and locks in a Diamond Cutter. Hammer gets up on the apron, but DDP guillotines him with the top rope. Riggs tries to attack DDP but gets backdropped onto Hammer on the floor. While Kidman jumps on DDP's back, DDP hooks him into a Diamond Cutter.
Conclusion: What's missing from this episode? Oh yeah, it's the convoluted and not-so-workrate-friendly upper card guys who steal the spotlight from the seriously hard workers on this episode. Seriously, effort was shown from beginning to end with the exception of that Neidhart-Spicolli nonsense. Care to put the cherry on top of this, David?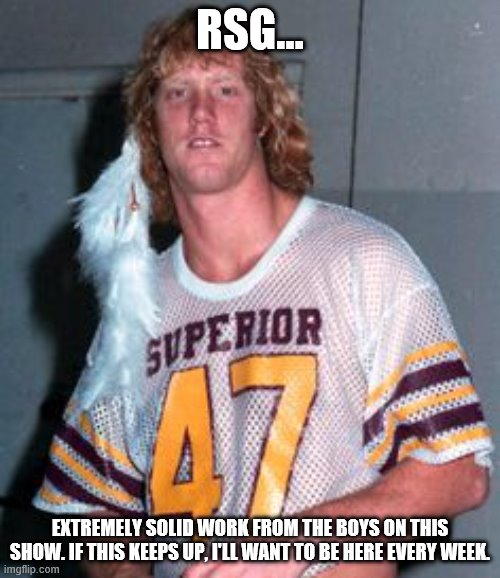 That wouldn't be out of the realm of possibility. What do you think, RSG-ites?
Stay tuned for WCW Monday Nitro 02-09-98!
Comments? Suggestions? Send them to me at rsg@rockstargary.com and follow me on Twitter (@rockstargary202).
Custom Search