WELCOME TO ROCK STAR GARY REFLECTIONS!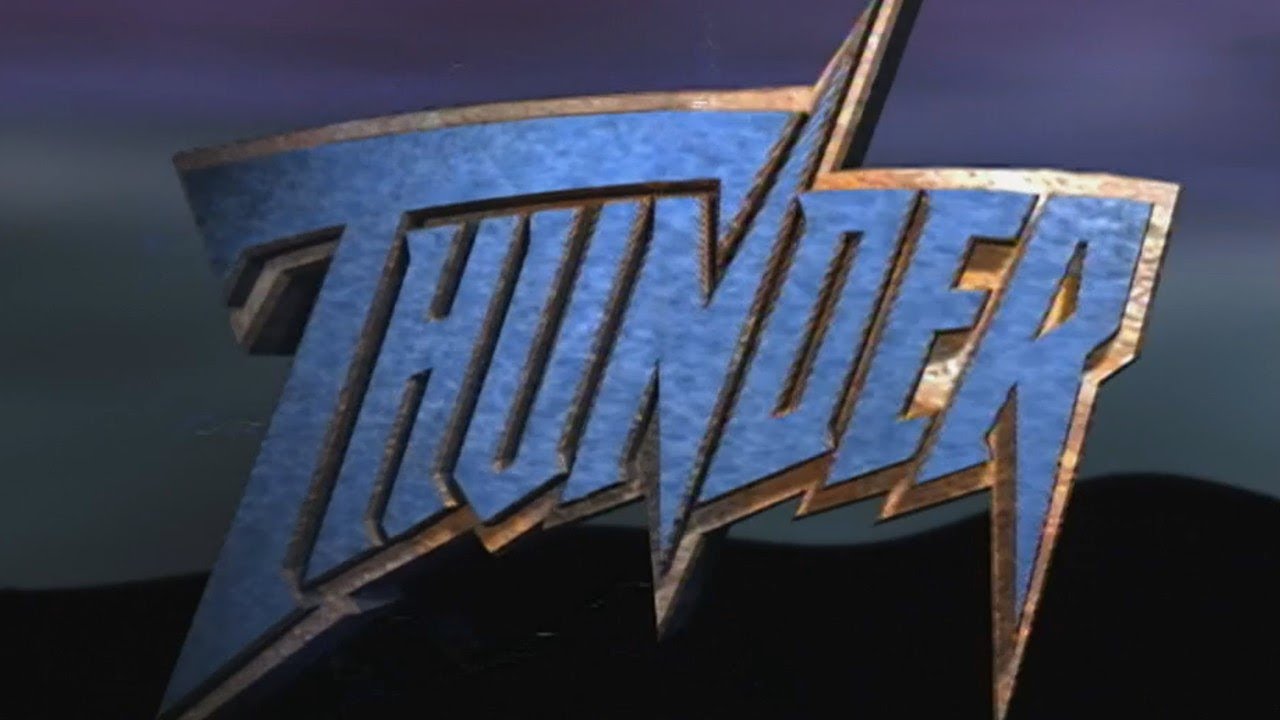 WCW Thunder 01-22-98
Live from Huntsville, AL
Airdate: January 22, 1998
Attendance: 7,040 (6,397 paid)
Hosted by Tony Schiavone, Bobby "The Brain" Heenan, & "Stagger" Lee Marshall
How will Giant fare against Hall? What will Nash have to say about it? What's going on between Saturn and Martel? Mysterio and Eddie tangle again, but how will Jericho and Benoit be involved? Let's find out!
Opening montage.
Match 1: Scott Steiner (w/ Ted DiBiase) versus Konnan (w/ Vincent)
Highlights:
Konnan jerking the curtain? Could it be Arriba el trabajo?
Gracias, Konnan.
When Scott hip-tossed him, Konnan took a powder.
Vincent tripped Scott from outside the ring, but Scott rebounded with a T-bone suplex to Konnan.
As he gorilla-press-slammed Konnan, Scott delivered a double underhook powerbomb.
He then placed Konnan atop the top turnbuckle, but Vicious & Delicious stormed the ring to attack him.
While referee Randy Anderson called for the bell, Scott won by DQ.
Rating: *
Summary: Merely a taste test for a possible singles run for Scott.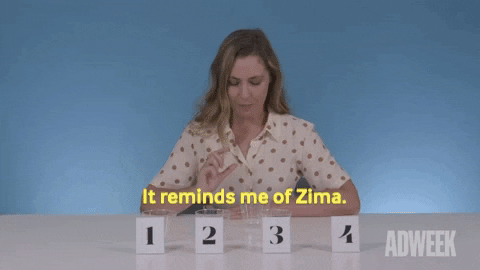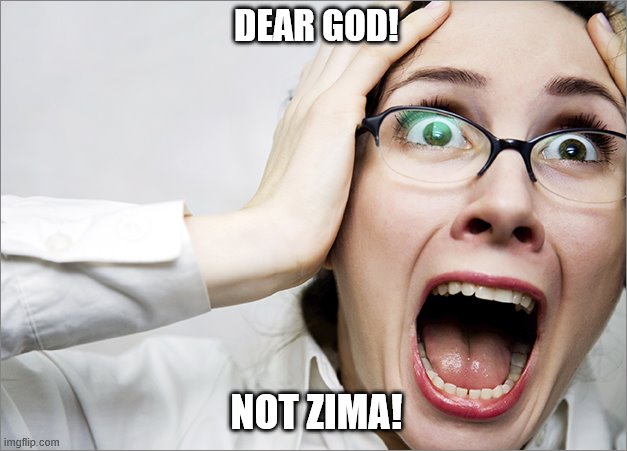 After the match, the nWo quadruple-teams Scott until Ray Traylor and Rick arrive to aid him. Although Scott has his arms held by Bagwell and Vincent, Scott backdrops Konnan over the top rope to the floor. He then pulls Vincent and Bagwell together with ease and ejects both of them over the top rope. Next, he makes Rick step aside in order to toss Norton out like a rag doll. Much like Monday night, Scott and Bagwell trade poses to end the segment.
Following a commercial break, Kevin Nash emerges sans coffee and heads to the ring. While he guarantees he'll be $1.5 million richer later tonight, Nash believes that "Giant's gonna snap." In fact, he notes "Giant wants me worse than a lap dance after 20 years at sea." Nah, that's not homoerotic at all.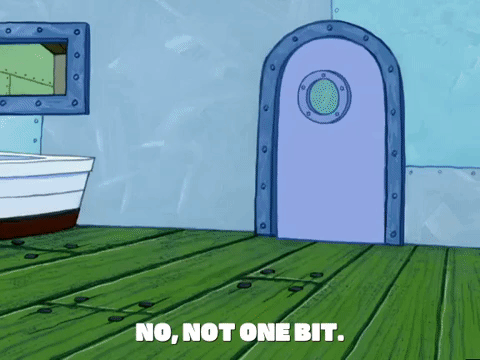 Match 2: The "Chairman of WCW" La Parka & Silver King versus Chavo Guerrero, Jr. & Super Calo
Highlights:
"Iron" Mike Tenay joined the broadcast table for this match.
As Chavo delivered a flying headscissors to Silver King, La Parka reversed a cross corner whip but ate a Calo boot.
La Parka rebounded with a powerslam for 2.
When Raven lollygagged on the way to his front-row seat, Calo powerslammed La Parka for 2.
Chavo then distracted referee Charles Robinson while La Parka and Silver King double-teamed Calo. SNEAKY!
After Silver King tagged in, he got 2.
He then supplied Calo with a helicopter slam and followed with a somersault senton for another 2.
As he powerbombed Calo, Silver King couldn't get 3.
La Parka then dispatched Chavo, and he and Silver King provided Calo with a double enziguri.
Hot tag Chavo.
Los rudos tried another double team, but Chavo escaped causing La Parka to eat a dropkick.
When Chavo hit a tope suicida to La Parka on the floor, Calo hoisted Silver King atop the top turnbuckle.
He then launched a super huracanrana to Silver King.
1-2-3.
Calo and Chavo won.
Rating: **½
Summary: Solid lucha libre-style match as los technicos outsmarted los rudos.
After the match, La Parka brings his chair into the ring and SMASHES both Chavo and Calo in the back. Surprisingly, Juventud Guerrera and Lizmark, Jr. hit the ring, and Guerrera uses La Parka's chair as a springboard for a spinning heel kick. Lizmark, Jr. mounts the top turnbuckle, avoids a flying chair, and missile-dropkicks Silver King. Next, Psicosis and El Dandy join the melee, and Chavo sends La Parka sliding out of the ring. He then lands a somersault plancha atop La Parka. Woohoo! Inadvertently, Silver King superkicks Psicosis to the floor, and Lizmark, Jr. clotheslines him over the top rope. To top it all off, Lizmark, Jr. and Guerrera deliver simultaneous tope con hilos to Silver King and Psicosis. Outstanding! Add ½* to the match for the aftermath.
Earlier today, referee Nick Patrick tries to cut a promo while Martel enters the arena. Kidman stops Martel while calling him a "stooge." Martel pie-faces him, and Saturn attacks from behind. To add insult to injury, Saturn tosses Martel through a plate glass door, and officials break it up. Somewhere, Marty Jannetty is crying.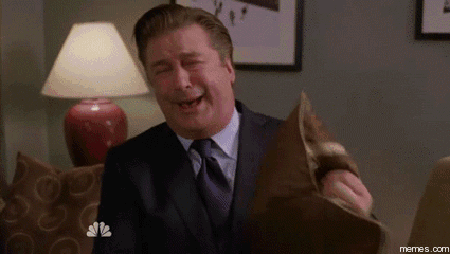 Thunder is sponsored by Valvolline.
Marshall shills wcwwrestling.com, and a promo for Boston Brawl airs. Its audio will be LIVE on the web site for $7.95 on 1/31. Check it out!
Match 3: Dean Malenko versus Marty Jannetty
Highlights:
Speaking of Jannetty, Malenko dropkicked him for 1.
While Schiavone hyped a major announcement involving the World title at Souled Out '98 this Saturday, Jannetty catapulted Malenko face-first into the top turnbuckle.
He then rolled up Malenko for 2.
When they botched a hangman's neckbreaker, Malenko sold it as Jannetty got 2.
Malenko then countered a side head lock with a belly-to-back suplex for 2.
As he suplexed Jannetty, Malenko got another 2.
Jannetty rebounded with a flying back elbow for 2.
After he hooked a somersault roll-up, Jannetty got another 2.
To counter a shoulder block in the corner, Jannetty implemented a knee lift.
Malenko then reversed an Irish whip, but Jannetty face-planted him.
When Malenko attempted a cross body block, Jannetty rolled through for 2.
Jannetty then hooked a sunset flip for another 2.
As he scored with a swinging neckbreaker, Jannetty attempted the Showstopper.
However, Malenko escaped and secured a double underhook powerbomb.
He then applied a Texas Cloverleaf, and Jannetty submitted.
Rating: ***
Summary: Good match with solid wrestling by both wrestlers. Unfortunately, it's not what the Huntsville faithful came to see.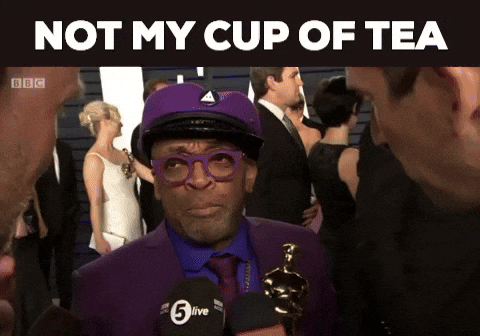 On WCW Saturday Night, Mysterio and Guerrera go one-on-one while Scott Norton and Rick Steiner tussle. If you're going to catch it before the PPV, you'd better hustle and bustle.
Match 4: Bill Goldberg versus Kendall Windham
Highlights:
For those unaware, Windham was a former Florida champion in CWF.
Windham scored with a lariat, but Goldberg no-sold a flurry of punches.
As he speared Windham, Goldberg delivered a Jackhammer.
1-2-3.
Goldberg won.
Rating: *
Summary: Showcase match for Goldberg who's still "undefeated."
Hall emerges and heads to the ring. When he conducts his survey, the Huntsville faithful love WCW, yet a few sheep still chant "n-W-o." Nevertheless, he cuts a promo on Larry Zbyszko. Suddenly, Louie Spicolli enters the ring and brings Zbyszko's golf clubs with him. While the Huntsville faithful chants "Lar-ry," Spicolli breaks a club. He then breaks a couple more until Zbyszko saunters to the ring. Zbyszko then refers to Spicolli as a "fat little stooge."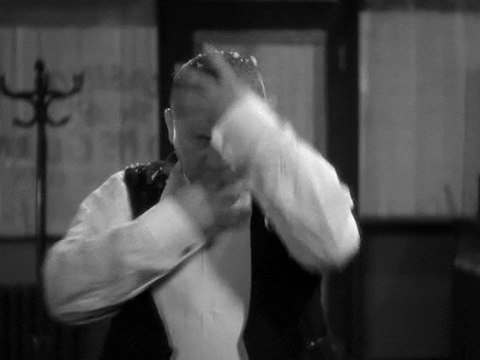 As Spicolli challenges him, Zbyszko removes his jacket and enters the ring. Immediately, Zbyszko traps him in a neck vice similar to how he put Syxx on the shelf at Halloween Havoc '97. Hall tries to ambush him, but Zbyszko cleverly slides out of the ring to safety. Before leaving the ring, Zbyszko promises that he won't be alone at the PPV. Will Verne Gagne be there?
Match 5 for the WCW Cruiserweight title: Rey Mysterio, Jr. (champion) versus Eddie Guerrero
Highlights:
Tenay rejoined the broadcast table for this match.
When Eddie clotheslined him, Mysterio launched a flying headscissors despite wearing a heavy knee brace.
Eddie then tripped Mysterio and delivered a springboard senton onto Mysterio's braced knee.
As Eddie supplied Mysterio with a belly-to-back suplex, the Huntsville faithful informed him that he truly "sucks."
He made a second attempt, but Mysterio fell atop him for 2.
After a third attempt, Mysterio again fell atop for another 2.
Eddie then hit a brainbuster, mounted the top turnbuckle, but Mysterio caught him.
While he joined Eddie, Mysterio hooked a superplex. Woohoo!
He then dropkicked Eddie out of the ring and followed with a somersault plancha.
When Mysterio hobbled back into the ring, Jericho ambushed him.
Referee Mickie Jay called for the bell to disqualify Eddie.
Rating: ***
Summary: Storyline finish to a matchup that never grows old. Mysterio's knee looks FUBAR, and Jericho will seize it at every opportunity on Saturday.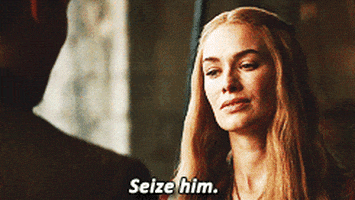 After the match, Jericho, wearing a Mysterio t-shirt, barrages Mysterio's knee, but Eddie returns to question him. They then double-team Mysterio and toss him down to the floor. When Jericho pats him on the back, Eddie takes exception and shoves him. During the argument, Benoit enters the ring unbeknownst to Jericho. Eddie leaves, and Jericho turns around to discover Benoit. Scared as a mouse in a snake pit, Jericho tries to attack to no avail.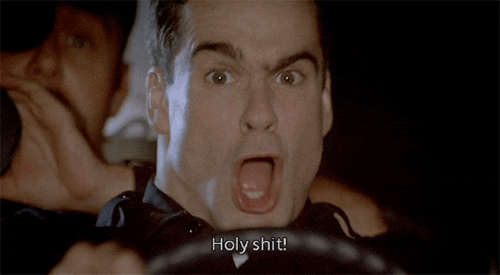 Match 6: The "Crippler" Chris Benoit versus 'Lionheart" Chris Jericho
Highlights:
With Malenko at ringside, Benoit backdropped Jericho.
Referee Mickey Jay and Malenko carried the injured Mysterio backstage prior to a break.
Following a commercial break, Benoit launched a tope suicida to Jericho on the floor. Wow!
Back in the ring, Benoit attempted a powerbomb, but Jericho escaped and delivered a spinning heel kick.
Jericho then hit a spinebuster, but Benoit escaped a Liontamer attempt.
As Benoit hooked a dragon screw leg whip, Jericho rebounded with a clothesline.
He then connected with a back elbow and performed the arrogant cover for a 1-count.
When Jericho slammed him, he landed a Lionsault.
While the Huntsville faithful chanted "Jericho sucks," their nemesis hoisted Benoit atop the top turnbuckle.
Jericho then joined and hooked a top rope superplex for 2. Awesome!
After Benoit rebounded with a belly-to-back suplex, Jericho delivered a seated dropkick.
Jericho then attempted a vertical suplex, but Benoit escaped and supplied him with a release German suplex.
As Benoit guillotined him with the top rope, he gave Jericho a cross corner whip that resulted in Jericho being tied to the Tree of Woe.
Benoit followed with a seated dropkick and ducked a spinning heel kick.
When Benoit secured a Crippler Crossface, Jericho submitted immediately.
Benoit won.
Rating: ****
Summary: Awesome matchup with tons of workrate, high-flying, and psychology. Also, Jericho submitted before Benoit could fully apply his finisher. Clever yet subtle heel craftiness! Excellent work, gentlemen!
After the match, Benoit points toward Raven inviting him into the ring, but Raven declines. On second thought, Benoit turns his back so Raven attacks him from behind.
Thunder is sponsored by Burger King.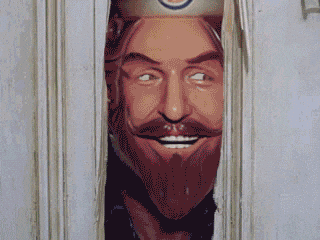 Following a commercial break, "Hollywood" Hogan and Eric Bischoff head to the ring to brag about the WCW World title being returned to Hogan on Saturday. Hogan spews his lies while namedropping Sting, "Rowdy" Roddy Piper, and Hall. I smell something fishy.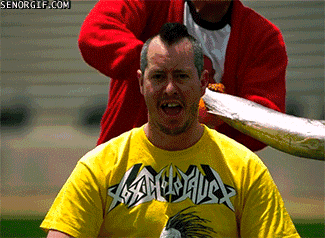 We then revisit Nitro from 1/12 when Martel righted the wrong by Saturn costing him the World TV title. After Saturn makes his entrance, we revisit Martel's introduction to the glass door from earlier in the show.
Match 7: Saturn versus Rick Martel
Highlights:
Martel sprinted to the ring and backdropped Saturn.
When he clotheslined Saturn twice, Martel followed with another that sent him over the top rope to the floor.
He then joined Saturn on the floor and rammed him shoulder-first into the steps.
As he provided Saturn with the ten-punch count-along, Martel nailed Lodi who had jumped on the apron.
Kidman supplied distraction for Saturn who crotched Martel on the top rope. OUCH!
After Saturn clotheslined him, Martel rebounded with a cross body block for 2.
Saturn responded with a T-bone suplex for 2.
While Martel gave Saturn a cross corner whip, he came up empty on his follow-through.
Saturn then applied a cross arm breaker, but Martel countered with an STF. Nifty!
When Saturn escaped, he delivered a swinging neckbreaker for 2.
A double clothesline put both wrestlers down on the mat leading to a break.
Meanwhile, Thunder is sponsored by Wrigley's Extra.
Following a commercial break, Saturn reversed a cross corner whip but ate knee on his follow-through.
Martel then mounted the second turnbuckle and launched a lariat for 2.
As Saturn reversed a cross corner whip, he took down Martel, hooked both arms, and got 2.
He then secured an inside cradle for another 2.
After he applied a backslide, Saturn couldn't get 3.
He then clotheslined Martel, got reversed on a cross corner whip, and supplied a knee to Martel.
While he mounted the second turnbuckle, Saturn hooked a sunset flip.
Martel escaped and trapped Saturn in a Quebec crab.
When Saturn submitted, Martel won.
Rating: ***
Summary: Solid match despite the lack of heat from the Huntsville faithful.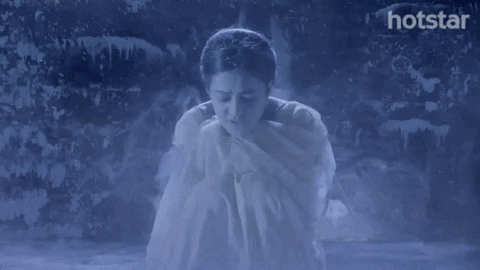 After the match, Kidman returns to the ring, mounts the top turnbuckle, but misses Martel on a splash attempt. Instead, he splashes Saturn, and the Flock disperses.
Match 8: Giant versus Scott Hall
Highlights:
Hall hooked a front face lock, but Giant picked him up like a feather and set him atop the top turnbuckle.
As Hall leaped, Giant applied a bear hug.
Both Nash and Hogan approached ringside and distracted Giant.
When Hall distracted referee Randy Anderson, Nash nailed Giant with a foreign object. How dastardly!
Anderson ejected Nash from ringside, so Hogan entered the ring to double-team Giant with Hall.
After Giant grabbed both Hall and Hogan by the throat, "Macho Man" Randy Savage mounted the top turnbuckle.
To save Giant, the "Total Package" Lex Luger arrived to push him down to the mat.
Giant then delivered a double head butt to Hogan and Hall, and Luger pulled Savage from the ring.
While Luger made Savage taste the steel railing, it must have tasted like the Wegulator at the West End Grill.
Nonetheless, Luger secured Savage in a Torture Rack, and Nash stood there taunting Savage.
Inside the ring, Giant hit a CHOKESLAM on Hall.
In lieu of the pin, Nash saved his partner.
Anderson called for the bell to disqualify Hall.
Rating: *
Summary: Mere appetizer for the matchups on Saturday.
After the match, Giant saunters after Nash who begs Giant to touch him. Just when you'd think he'd snap and grab Nash, Giant puts his huge mitts…on THE POLE. With Hall teeter-tottering inside of it, Giant DESTROYS THE RING!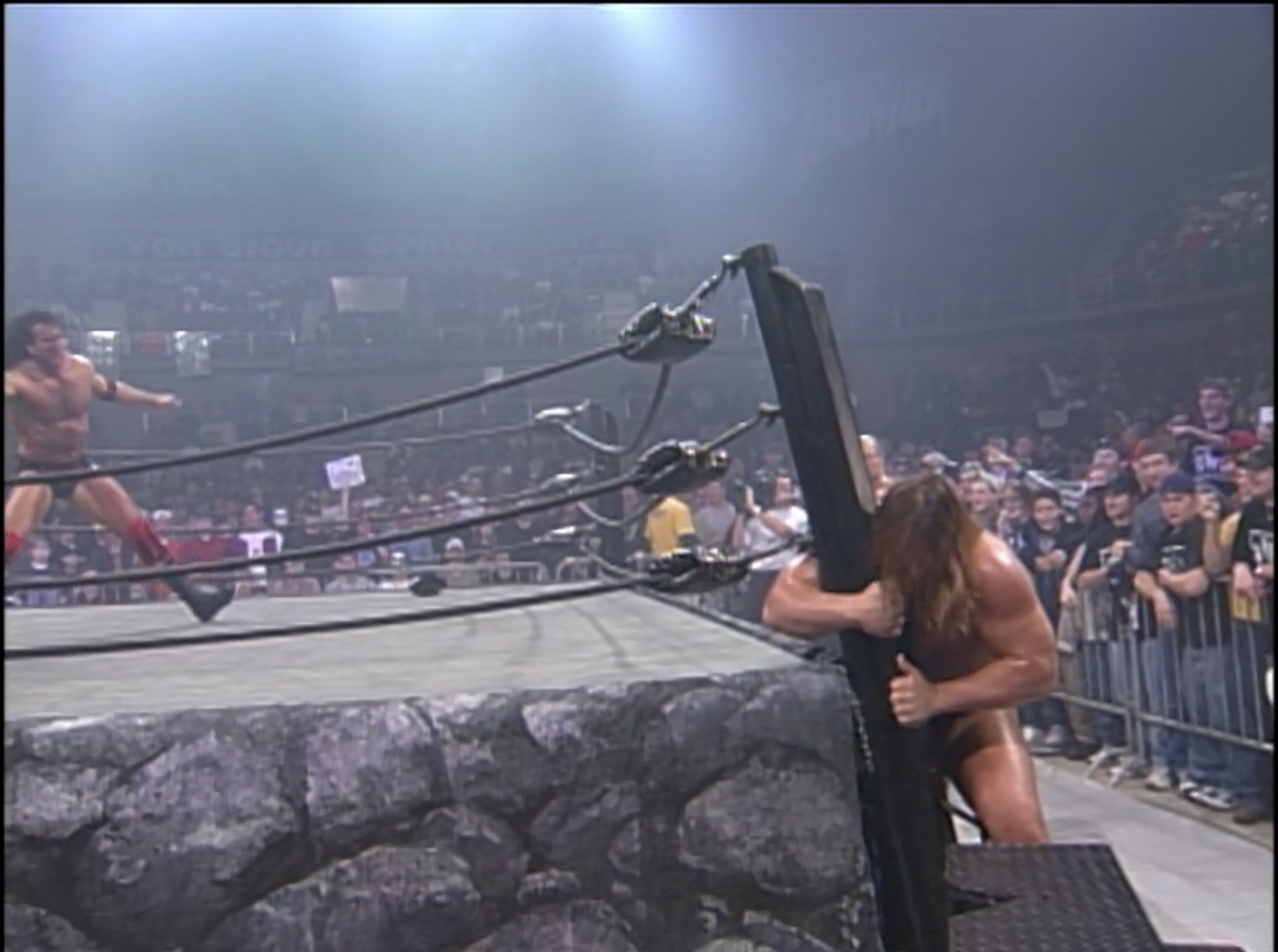 Conclusion: Exciting ending to a fantastic show with great wrestling, storylines, and a huge push toward the PPV on Saturday. Methinks Braun Strowman has watched this show.
Stay tuned for WCW Souled Out '98!
Comments? Suggestions? Send them to me at rsg@rockstargary.com and follow me on Twitter (@rockstargary202).
Custom Search