WELCOME TO ROCK STAR GARY REFLECTIONS!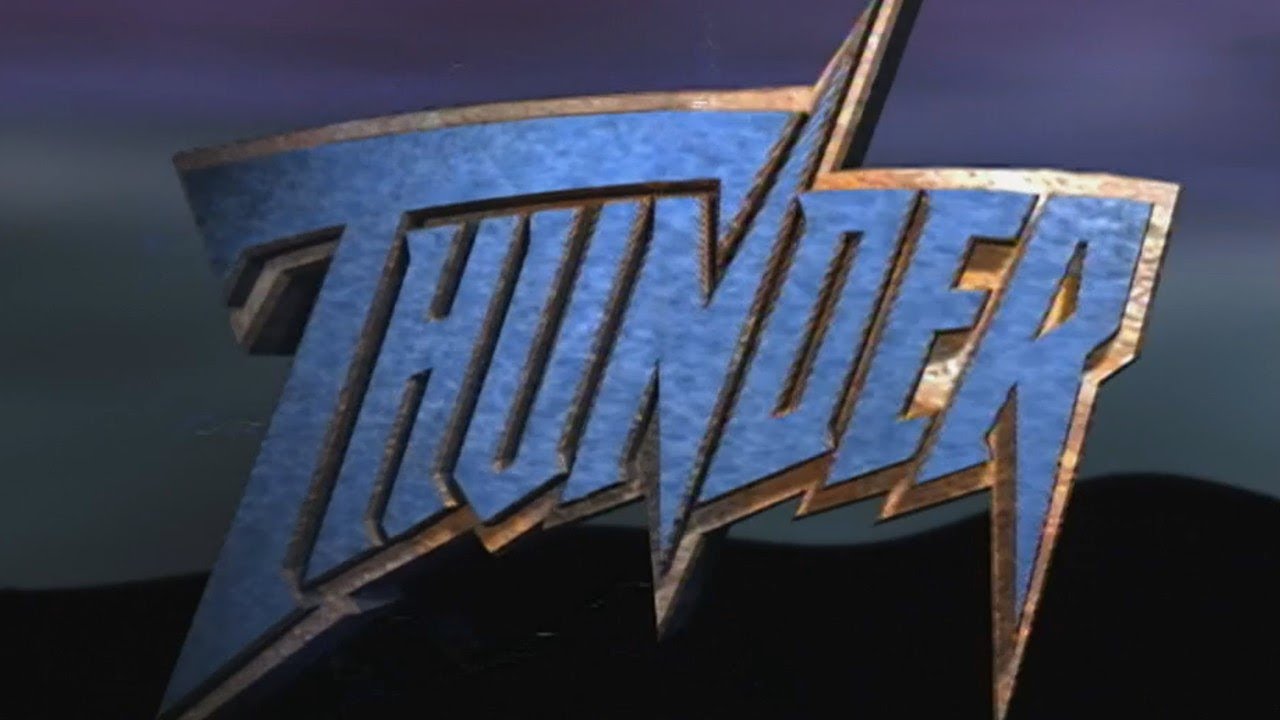 WCW Thunder 01-15-98
Live from Lakeland, FL
Airdate: January 15, 1998
Attendance: 5,384 (3,689 paid)
Hosted by "Iron" Mike Tenay, Bobby "The Brain" Heenan, & "Stagger" Lee Marshall
DDP and Luger face Nash and Savage, but will Nash and Savage get along? Speaking of Nash, will he and Giant confront each other? Also, Mysterio challenges Guerrera for the Cruiserweight title. Let the thunder rumble!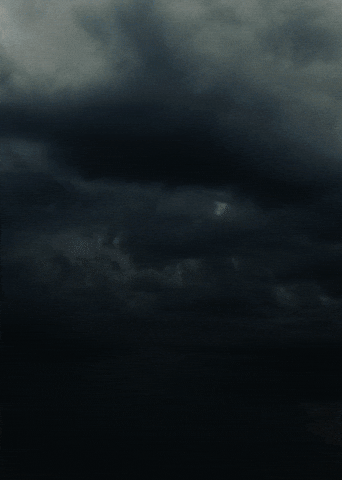 Opening montage.
NITRO RECAP: Performance bonds! Hot-shot entertainment lawyers! Matching funds! Sounds like a business meeting at a country club, no?
In the ring, Tony Schiavone interviews Giant. In case you missed it, Giant will face Kevin Nash at Souled Out '98 on 1/24. Not surprisingly, Giant wants to lend a hand to Nash via the CHOKESLAM. Yet surprisingly, Lodi the nimrod walks around ringside carrying a sign that favors Nash. What do you think will happen to him?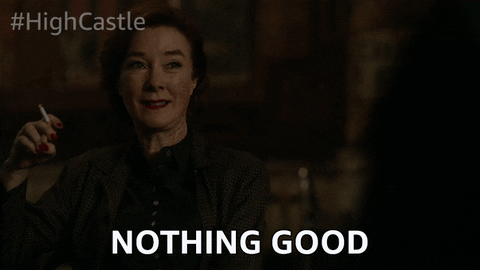 After Giant grabs and destroys Lodi's sign, Lodi moronically gets up on the apron. As you'd expect, Giant CHOKESLAMS him from the apron into the ring.
To stand behind their misguided friend, the Flock begins their assault on Giant. First, Sick Boy attempts a springboard move only to get caught and CHOKESLAMMED. Second, Hammer gets up on the apron, so Giant knocks him silly and makes him eat the steel railing in the process. It must have tasted like the waffle brunch burger at Smokey Bones. Third, Kidman and Riggs double-dropkick Giant to no avail leading to Riggs' eating a CHOKESLAM. Fourth, Saturn jumps on Giant's back only to get SQUISHED in the corner. Fifth, Kidman attempts a cross body block, but Giant catches, presses, and tosses him to Hammer in the front row.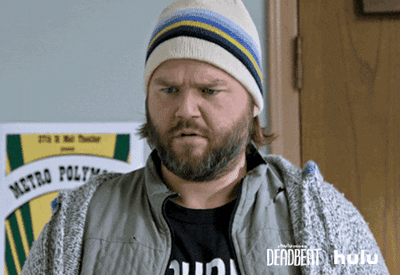 While Giant celebrates his destruction of the Flock, Nash enters the ring with a cup of coffee. He must have eaten some fried alligator to need coffee at this hour. Regardless, Nash, wearing a Syxx t-shirt, berates Giant who refuses to touch him. When Giant refuses to touch him, Nash splashes his coffee in Giant's face. How dastardly! A seething Giant contemplates retaliation before returning backstage.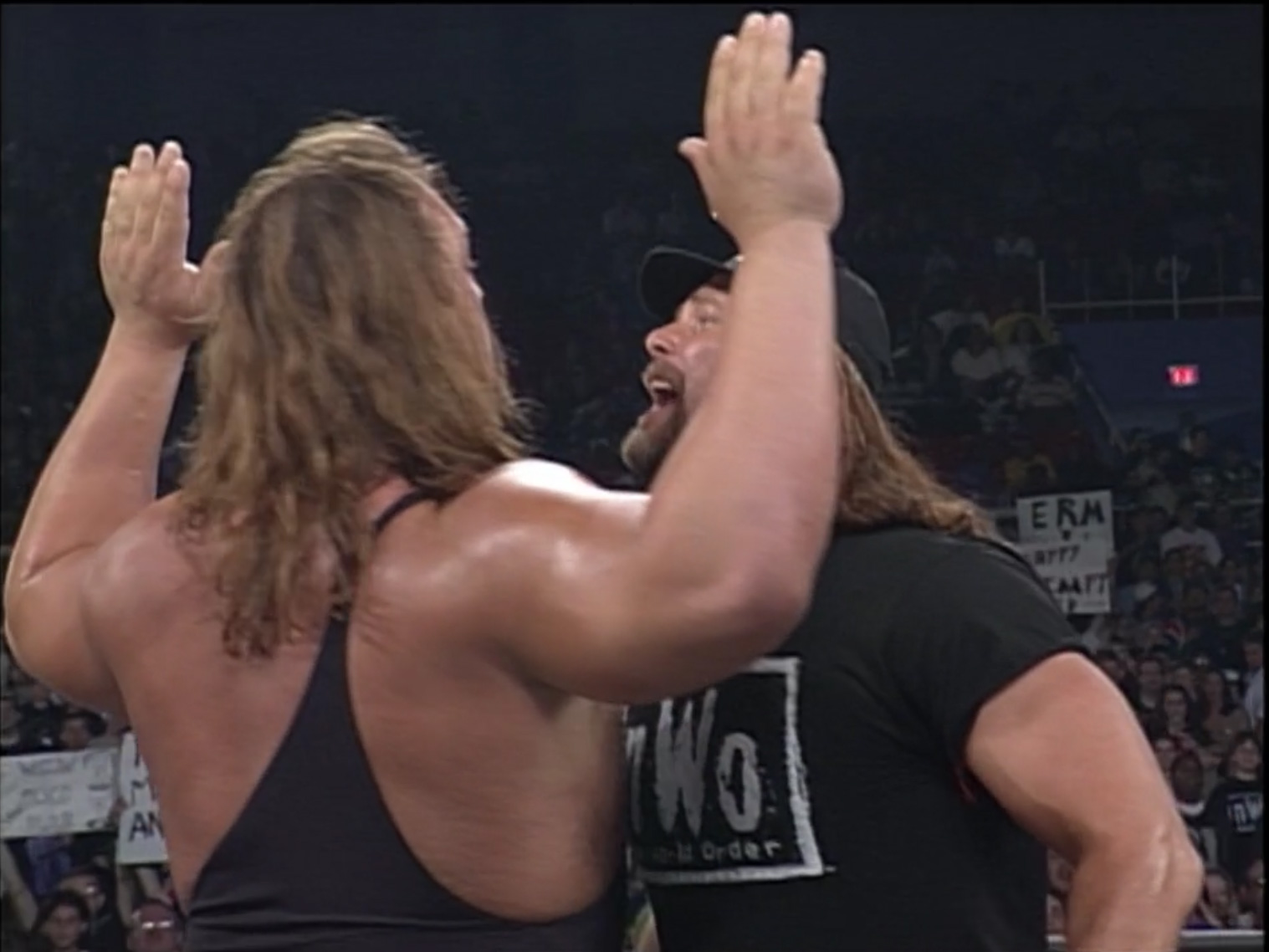 NITRO RECAP #2: Nash lips off about Savage. Later, Savage wants to know what he said. Dillon fines Savage who FLIPS HIS LID. During the main event, Savage inadvertently screws the Steiners out of the World tag team titles.
We then see footage that happened after Nitro left the air. Savage slaps Nash in the face, and Hogan restrains Nash from going after Savage.
Match 1: The Steiners & Ray Traylor (w/ Ted DiBiase) versus Gedo, Black Cat, & Ohara
Highlights:
Traylor reversed an Irish whip and provided Cat with a back elbow.
When he landed an uppercut, Traylor followed with a sliding version.
Tags were exchanged on both sides while Rick slammed Ohara.
As Rick launched an elbow drop, he got 2.
While the Lakeland faithful chanted "U-S-A," Traylor tagged in.
Following a commercial break, Rick double-clotheslined Ohara and Gedo.
Tags were exchanged on both sides again, and Scott supplied Cat with a belly-to-belly suplex.
After Ohara tagged in, Scott delivered an overhead belly-to-belly suplex.
He then sandwiched Ohara in the corner and shoved referee Mickey Jay.
While Tenay mentioned that "Nature Boy" Ric Flair was fined $5000 for his actions on Monday, Scott hit a double underhook powerbomb.
Scott then unleashed a Steiner Screwdriver to Gedo.
Meanwhile, Rick begs for a tag.
1-2-3.
The Steiners and Traylor won.
Rating: *
Summary: Showcase match for the Steiners and Traylor as Scott's selfishness continues.
After the match, Scott pie-faces Jay as the seeds are firmly planted. When will they grow?
Promotional consideration paid for by: Slim Jim.
On WCW Saturday Night, Steiners face Scott "Flash" Norton and Vincent. Get your franks and beans ready for that barnburner!
Match 2: Yuji Nagata (w/ Sonny Onoo) versus Ernest "The Cat" Miller
Highlights:
Right off the bat, Miller ANNHILIATED Nagata with a thrust kick for 2.
He then hip-tossed Nagata and landed a spinning savate kick.
As Nagata reversed an Irish whip, Onoo blasted Miller in the back with a kick. SNEAKY!
Nagata then delivered an overhead belly-to-belly suplex followed by an overhead throw for 2.
When Nagata applied an Indian death lock, he piledrove Miller for another 2.
Miller then reversed a cross corner whip and landed a spinning roundhouse kick.
After Miller clotheslined him, Nagata reversed a cross corner whip and hit a back elbow.
While Nagata argued with referee Billy Silverman, Miller pounced to the top turnbuckle.
Miller then soared and scored with a Feliner.
1-2-3.
Miller won.
Rating: *
Summary: Solid victory for Miller over a quality opponent. Nagata cost himself by being saucy.
After the match, Onoo enters the ring and lands a kick. Miller responds with a pair of kicks to send Onoo reeling to the floor.
Snickers sponsors the replay. In the meantime, Heenan, er, snickers. HA!
At the entrance, Schiavone interviews chairman of the WCW Executive Committee JJ Dillon. After he mentions a "mugging," Dillon's microphone cuts out. Since they don't recognize the audio malfunction, DDP hobbles out with a crutch. Despite his "injury," DDP plans to be in the main event. Dillon disagrees, so DDP agrees not to sue. In fact, he subtly asks for a waiver.
Louie Spicolli comes to the ring without his lucky t-shirt from last week. When Scott Hall approaches the ring, he performs his survey. Of course, the sheep of Lakeland chants "n-W-o." He then questions Spicolli who reveals that he'll be 27 "next month." Cue haunting music. Nevertheless, Spicolli oozes markdom for the nWo while Larry Zbyszko heads to the ring.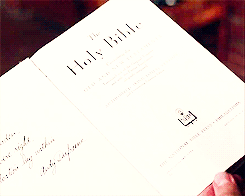 Zbyszko advises Spicolli not to follow the nefariousness of Hall and the nWo. After Hall goads Zbyszko into the ring, Spicolli nails Zbyszko from behind. WE HAVE A NEW MEMBER OF THE nWo! When Spicolli holds him, Hall charges, but Zbyszko backdrops him over the top rope to the floor. Spicolli stands dumbfounded until Zbyszko scores with a spinning savate kick. That sends Spicolli down to the floor alongside Hall. The Lakeland faithful chants "Lar-ry" as the segment ends.
NITRO RECAP #3: Jericho gets planted by a Mongo tombstone and becomes two-faced. Afterward, he demolishes Mysterio to cement a heel turn.
Prior to the next match, Jericho grabs the microphone, refers to himself as a "paragon of virtue," and lies to us again.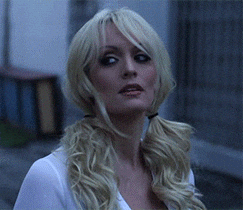 Match 3: Eddie Guerrero versus "Lionheart" Chris Jericho
Highlights:
According to Tenay, this match is a #1 contender's match for the Cruiserweight title. Winner gets a title shot at the PPV.
Eddie clotheslined Jericho and launched a back elbow.
When he delivered a seated dropkick, Eddie leapfrogged Jericho but got vaulted into a guillotine on the top rope.
Jericho then pressed him overhead and guillotined Eddie again with the top rope for 2.
As Eddie escaped a belly-to-back suplex, he dropkicked Jericho's left knee.
He then hooked a rope-assisted abdominal stretch, got reversed on Irish whip, and received a flapjack.
After Eddie countered a powerbomb into a sunset flip, he got 2.
He then clotheslined Jericho and attempted a Gory Special.
Unfortunately for Jericho, he mistimed the move and LANDED ON HIS HEAD.
Eddie then hoisted Jericho to the top turnbuckle, joined, but Jericho shoved him down to the mat.
When Jericho leaped, Eddie blocked a double axe handle, sent Jericho to the corner, and got vaulted.
Eddie then attempted a huracanrana, but Jericho countered with a LionTamer.
As referee Charles Robinson checked for the submission, Eddie tapped.
Jericho won.
Rating: **
Summary: Decent counter-wrestling by both wrestlers told a good story en route to a Jericho victory.
NITRO RECAP #4: Jim "The Anvil" Neidhart debuts but pisses off Flair.
Chavo Guerrero heads to the ring, and Disco Inferno follows. After Disco insults him, Chavo cuts a promo on him. He then disses Disco's name along with his wardrobe before telling him to return to the "Copacabana." Yikes! Bigotry aside, Disco scores with a Chartbuster while Goldberg heads to the ring. Disco tries to leave but eats a spear instead. Afterward, Goldberg jackhammers Disco to end the segment.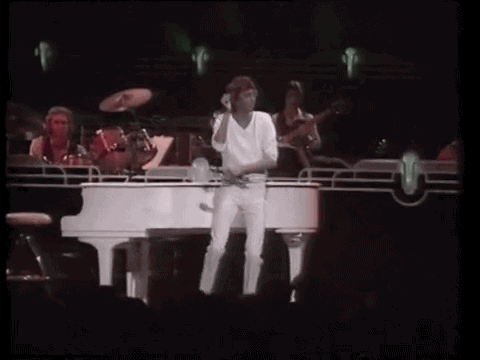 We then revisit last week's show when the World title was held in abeyance.
Hogan and Eric Bischoff head to the ring and want the World title belt back.
Promotional consideration paid for by: Slim Jim.
Match 4 for the WCW Cruiserweight title: Juventud Guerrera (champion) versus Rey Mysterio, Jr.
Highlights:
Mysterio attempted a release German suplex, but Guerrera landed on his feet. SWEET!
As Mysterio delivered a flying headscissors, Guerrera sought refuge outside the ring.
Mysterio then scored with a somersault plancha, tossed Guerrera back into the ring, and attempted a springboard sunset flip.
When Guerrera escaped, he catapulted Mysterio over the top rope to the floor. DQ, perhaps?
Nope, with Mysterio on the floor, Guerrera hit a tope con hilo. Woohoo!
Guerrera then landed an elbow drop on the floor, tossed Mysterio in, and launched a springboard leg drop for 2.
After a spinning kick in the corner, Guerrera placed Mysterio atop the top turnbuckle, and supplied a Muscle Buster to him for another 2.
He then delivered a brainbuster but couldn't get 3.
As he followed with a spinning heel kick, Guerrera got yet another 2.
With both wrestlers on the apron, Guerrera got vaulted face-first into the top turnbuckle and down to the floor.
He then rammed Mysterio face-first into the apron, reentered the ring, and hit a guillotine leg drop on the floor. Wow!
When he returned to the apron, Guerrera launched a springboard dropkick for only 2.
Mysterio then reversed an Irish whip and sent Guerrera flying into the ropes.
After Guerrera used momentum to send him face-first into the second turnbuckle, he gave Mysterio a cross corner whip but came up empty on his follow-through.
Mysterio then delivered an Unprettier for 2.
As a pinfall reversal occurred, Mysterio fought out of a powerbomb attempt.
While the Lakeland faithful chanted "Let's go, Rey," their hero attempted a tornado DDT.
However, Guerrera blocked it.
With Mysterio atop the top turnbuckle, Guerrera attempted a superplex.
Mysterio blocked it with a front suplex down to the mat, leaped, but received a powerbomb.
When Guerrera mounted the top turnbuckle, he attempted a 450° splash but missed.
Mysterio then hooked a huracanrana.
1-2-3.
WE HAVE A NEW CHAMPION!
Rating: ****
Summary: Awesome match with a ton of both high-flying, counter-wrestling, and psychology. Bravo, gentlemen!
NITRO RECAP #5: Elizabeth conned Luger into a Savage attack followed by her own slap.
Match 5: Diamond Dallas Page & the "Total Package" Lex Luger versus "Macho Man" Randy Savage & Kevin Nash (w/ Elizabeth & "Hollywood" Hogan)
Highlights:
When DDP hobbled to the ring, Luger advised him to return backstage.
Instead, DDP tried to enter the ring, but Hogan attacked him. Nefarious!
Savage then tossed Luger down at DDP's feet, mounted the top turnbuckle, and delivered a double axe handle.
In the process, Luger ate the steel railing. It must have tasted like the Smitty at Mojo Federal Swine.
While the Lakeland faithful chanted "We Want Sting," Savage feigned a tag to Nash.
Hogan chimed in and convinced Savage to tag out.
As Nash came in, he dumped Savage to the floor.
Hogan held Savage back, and Luger rolled up Nash for 2.
While Hogan read Savage the riot act, Nash paid Savage back with a feigned tag.
Rather, Nash slapped the BEJEEZUS out of him.
Savage attempted another double axe handle off the top turnbuckle, but Luger pulled him down to the mat.
After Luger scored with a pair of clotheslines, he followed with a flying forearm.
Nash tried to reenter the ring, but Luger kicked the top rope. In this case, Nash would have no problem singing his "too sweet" catchphrase.
Nonetheless, Luger hit a flying forearm to Nash while Hogan entered the ring.
Luger then applied a Torture Rack to Hogan and then one to Nash.
When Savage mounted the top turnbuckle, he landed another double axe handle to Luger.
Heel miscommunication within the nWo arose, and Giant approached the ring.
As Giant entered the ring, Savage pushed Hogan back-first into him.
Knowing he's done for, Hogan provided us with a big GULP.
Giant then CHOKESLAMMED Hogan and threatened Nash.
After other nWo members stormed the ring, Giant couldn't fend them all off.
Referee Randy Anderson called for the bell to throw the match out.
Rating: **
Summary: Good story that had the Lakeland faithful on its feet, but the eventual nWo run-in soured the main event again.
After the match, Sting sprints into the ring and helps Giant and Luger clear out the nWo to finish the show on a good note.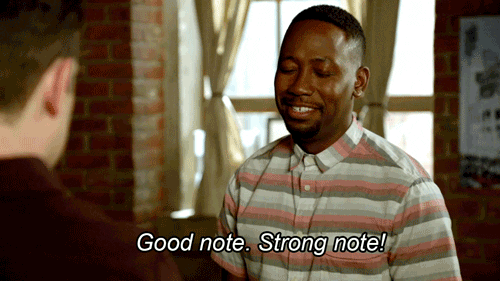 Conclusion: Dissension within the nWo festers while Mysterio earns his third Cruiserweight title. Also, Jericho earns a shot against him by defeating Guerrero. Spicolli inserts himself between Zbyszko and Hall and earns his comeuppance. Scott Steiner's turn progresses while Giant and Nash go face-to-face instead of toe-to-toe. Overall, it's a fun show with an historical title change.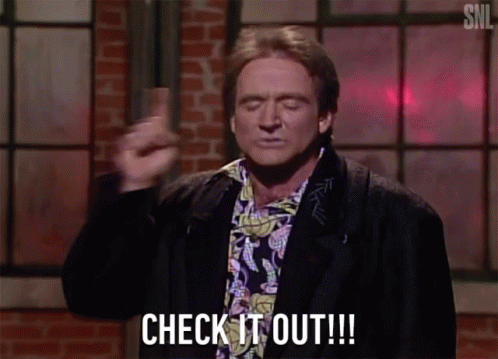 Stay tuned for WWF Royal Rumble '98!
Comments? Suggestions? Send them to me at rsg@rockstargary.com and follow me on Twitter (@rockstargary202).
Custom Search