WELCOME TO ROCK STAR GARY REFLECTIONS!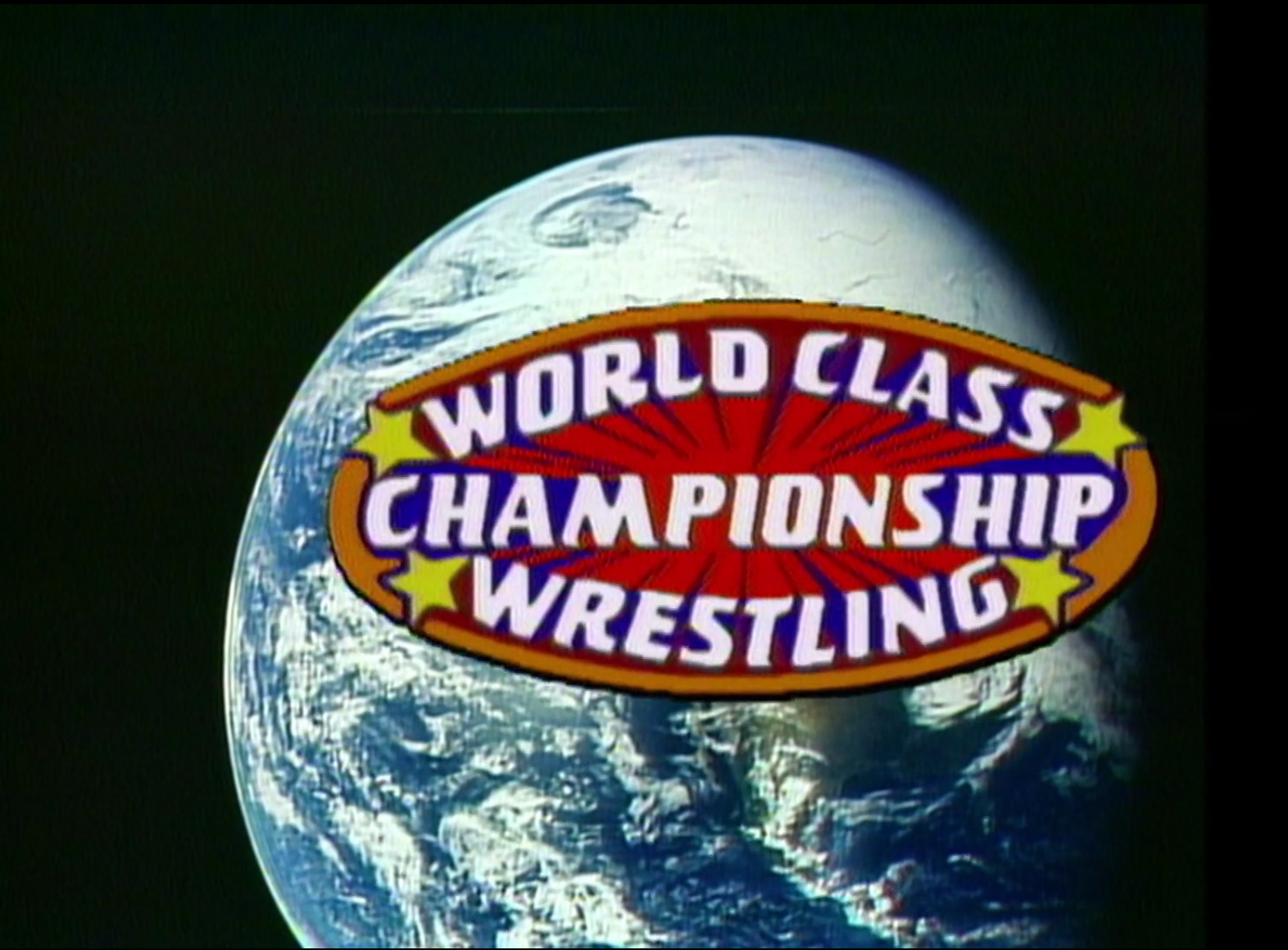 Tales from the Territories: WCCW
Taped from God knows where
Airdate: November 22, 2022
Attendance: 5
Hosted by Kevin Von Erich, Brian Adias, "Gorgeous" Jimmy Garvin, David Manning, & Chavo Guerrero, Jr.
Time to head to Texas for the WCCW episode. I normally don't review talk shows, so let's play a game…
Sorry, Jigsaw. We're not going to play THAT game.
Instead, let's play…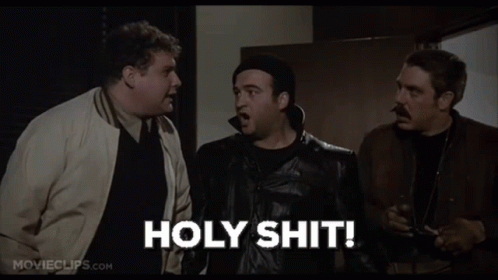 or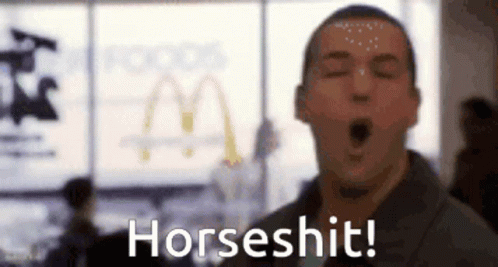 Opening montage.
We begin with the origin of WCCW and its founder—Jack Adkisson a.k.a. Fritz Von Erich—along with its legendary venue—the Sportatorium. Immediately, we segue to Fritz's sons: Kevin, David, Kerry, Mike, and Chris.
While Fritz portrayed a heel during his prime, his sons were pure babyfaces and heroes to the WCCW faithful.
Briefly, we touch on the tragedies of the Von Erichs but move along to how snug the wrestling was in the territory. The latter would be a recurring topic throughout the episode.
Chavo: "If you couldn't dish it out…take it, you didn't belong (in WCCW)."
A pure example is shown where Kevin's face is quite busted up during an interview.
Chavo details that wrestling has "fed his family for over 85 years," and a clip of his father wrestling in the Sportatorium is shown. Next, Adias heralds the spectacle of the Sportatorium but states that the ring was "hard as a rock." OUCH!
Manning describes WCCW's innovations to pro wrestling: entrance music, vignettes, changing from a two-camera setup to six with boom microphones in the ring. Although not naming him directly, Kevin touts Keith Mitchell, Bill Mercer, and his crew for putting on the "best" show possible.
Garvin raves about how the curtain jerkers even busted their asses for WCCW. Afterward, Kevin praises his father as an "honest, fair, and good man." Say what you want about Fritz, but it's quite noble for Kevin to stand up for his father. Both Garvin and Adias put Fritz over for his leadership.
Manning inserts Fritz's feeling toward the National Wrestling Alliance (NWA): "To hell with 'em, we're gonna go on our own." The WCWA was born, but not touched upon any further within this episode.
Following that, the men detail what separates WCCW from its competitors—the talent. Some of whom are "Ravishing" Rick Rude, King Kong Bundy, the Dingo Warrior, Texas Red (Marc Calaway), and Cactus Jack.
Finally, they tell a story. El Santo works some dates for WCCW, and Kevin is advised by Fritz: "Don't let that old man die in the ring." Instead, El Santo wows the crowd.
"GENTLEMAN" CHRIS ADAMS
Briefly, the introductory vignette of Adams is shown along with a subsequent one. However, they switch to how Adams behaves outside the ring. Adias puts him over as an entertainer, but Kevin mentions Adams' toughness.
Adias tells a story of wrestling in El Paso. As Adias shares a room with him, Adams urges Adias to go with him to Juarez. According to Adias, "we're the only gringos in the place." Next, Adams badmouths some of the locals, and Adias recognizes a patron reaching for his pistol. Both Adias and Adams bolt from the bar with bullets flying behind them. Adias returns to the hotel room first awaiting Adams. When Adams arrives, Adias belts him. Lesson learned from Adias: "Don't go drinking with Chris Adams."
While Adams' penchant for mind-altering substances is well known, I rate this story: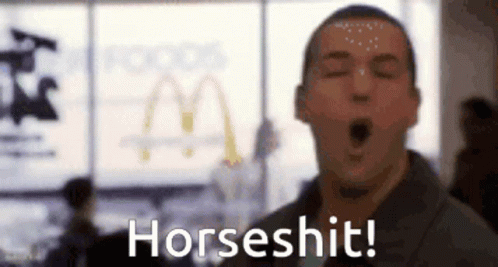 THE ISRAEL INCIDENT
Manning details WCCW's worldwide popularity due to satellite transmission. Following that, he describes the Von Erichs' popularity by the sheer number of Israelis ("40,000") appearing at the airport when they'd land. According to Manning, the Israeli Prime Minister has told them not to make further appearances because "people weren't going to work."
In an act of peace, Kevin states that "both the Jews and the Arabs were enjoying the show together." Manning interjects: "the only peaceful night was Saturday night 'cause wrestling was on."
Insert Chris Adams.
Manning gets a call from the Israeli promoter: "You gotta come quick…Adams beat up the bartender." The Israeli promoter stresses urgency that Manning arrives instantly. According to Manning, Adams throws the bartender down. When the bartender returns to his feet, Adams nails him with a superkick that takes out the guy's eye. Ick.
The promoter demands that Manning escort Adams out of Israel. Manning retrieves Adams' passport from the hotel albeit sneakily. Next, Adams wears a hoodie and sunglasses, and they take a cab to the airport. Has Israel already locked down Adams' passport? We'll find out after this commercial break.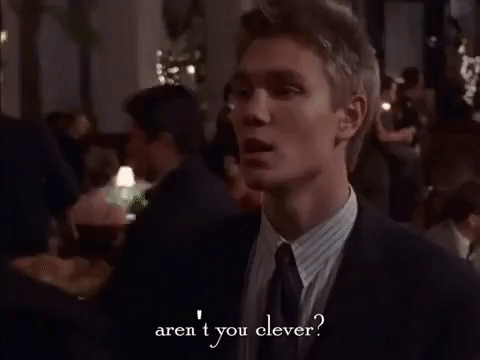 Amazingly, Adams successfully boards a plane back to America. Manning rides back to the hotel, returns to his room, and the police knock on his door. When they inquire about Adams' whereabouts, Manning dummies up. Kevin truly believes that Manning "saved" Adams that night.
Afterward, they describe the Chris Adams plane incident in September 1986. Due to being delayed in San Juan due to mechanical problems, the airline gives the passengers free alcohol. Adams takes full advantage until the staff cuts him off. In turn, that pisses Adams off. He intimidates the flight attendants until the pilot emerges from the cockpit to quell the situation.
Unfortunately, the pilot confronts him, but Adams lifts and headbutts him. The headbutt is so hard that the pilot's nose is broken causing copious amounts of blood. According to Manning, Adams receives six months in prison because "it's a federal offense to touch a pilot or flight attendant" per Adias.
Since both stories are evidenced elsewhere in reality, I rate them: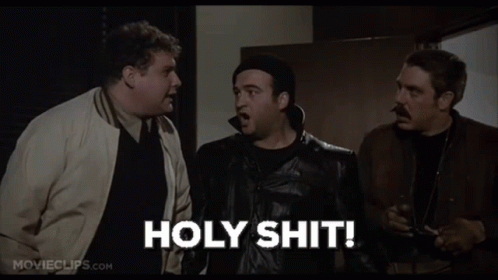 VON ERICH TOUGH
Adias trumpets Kevin as a worker but relates a quick tale where the heels sought after the night's matches "on the wall" and teased him: "HA! You're working with Kevin…he's so stiff."
Manning praises Kevin who, as a freshman at North Texas, broke all the weightlifting records. That's hard to fathom. Nonetheless, Kevin details his workout as: "my upper body was always skinny. The more I worked on my upper body, the bigger my legs got…I never worked on my legs."
Afterward, Manning compares Kerry to Kevin. Whereas Kerry was a "workhorse in the gym," Kevin was a "thoroughbred." This is 100% true due to Kerry's workout routine versus Kevin's insane athletic ability.
Kevin recounts a story of a match with Buddy Roberts. During the match, Kevin prepares for the Iron claw, but Roberts is down in the corner. Kevin loads up a kick. Mind you, Kevin wrestles barefoot. He says he "timed it wrong," and "caught him…in the upper row of his teeth." OUCH!
He demonstrates that Buddy's "dental chart" is embedded in his right foot. Yes, Kevin's still going barefoot, folks. Nevertheless, Kevin states a "second" informed him that Roberts "doesn't like to brush his teeth," so he should see a doctor. Ew! According to Kevin, the doctor mentions that he'd "be better off being bitten by a copperhead."
If Kevin hadn't shown the scar from that incident, I wouldn't believe it. Therefore,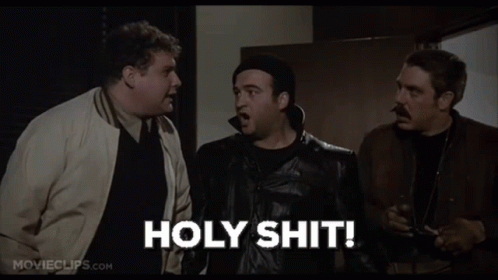 In another story, Kevin pulls out his own tooth with a pair of pliers. Uh, my alarm's going off.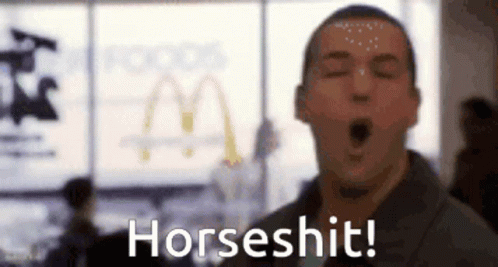 VON ERICHS VERSUS THE FREEBIRDS
A brief history of the Freebirds is revealed, and some highlights are shown including Gordy's shoving a rather imbecilic fan three rows deep. After Manning chronicles Fritz's televised praise of his sons' athletic accomplishments, the footage of Fritz's promise of "every one of my sons—Kevin, Kerry, David—at some time in the future will be a World Heavyweight Champion" airs. Marc Lowrance was rather impressed with that prognostication; regrettably, that didn't materialize.
Chavo asks Garvin what it was like to hang out with the Freebirds. In turn, Garvin praises God "that (he's) still alive." He recounts a time when he stayed at the Freebirds apartment, and in lieu of a key, Terry Gordy kicks down both the door and its frame. Although funny, I must rate it: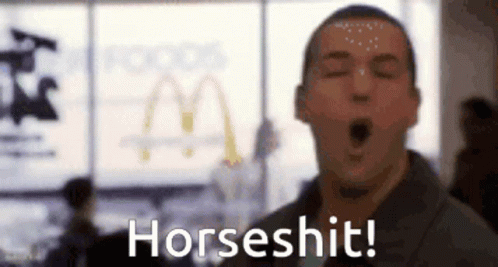 Next, Garvin says that Roberts slept "like a dog in the corner," so that the guys know where he is. If he isn't there, watch out! In response to a sold-out Reunion Arena, Roberts backflips onto a coffee table shattering it. He burns the remnants of the coffee table in the fireplace along with "all the furniture that could burn."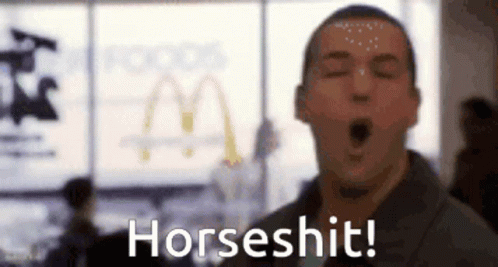 They put Terry Gordy over as a great wrestler and human being. Following that, they describe a story where Gordy was angry that a dealership didn't fix his car fast enough. He drives through the dealership window, stands on the hood, and urinates right then and there. Sorry, guys, but I call…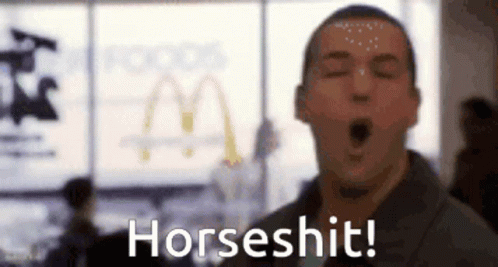 Clips of the Von Erich-Freebird war are shown including this infamous one from Kevin: "this war is not between Texas and Georgia. It's between decency and filth." Great line.
In case you haven't followed my WCCW reflections, when the Freebirds hit WCCW in the fall of 1982, they were babyfaces until…
THE STEEL CAGE
Unlike a lot of episodes of RAW and Nitro during the Monday Night War, cage matches were held to a minimum during the territory days. On Christmas night in 1982, Kerry faced Flair in a steel cage to prevent outside interference or a countout. Also, in addition to Manning's presence inside the cage, Michael Hayes was voted to be the second referee inside the cage.
Manning emphasizes the importance and significance of the cage including the "clink" of the lock. He details how Hayes gets "too involved" in the match to the point where Manning ejects Hayes.
POINT OF ORDER: Flair puts a knee into Kerry's back that sends Hayes flying out of the cage.
An enraged Gordy then SLAMS the cage door on Kerry cementing the Freebirds' heel turn. As Manning recalls, Kerry receives "an indention on his head" from the door. After that angle, "there wasn't a wrestler in the nation that didn't want to come to World Class."
Adias notes that now forty years later he has folks approach him to discuss the Von Erich-Freebird war. Without question, it earns a…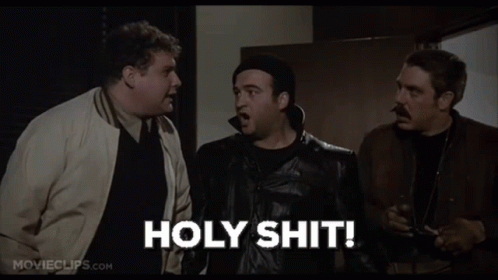 "GORGEOUS" JIMMY GARVIN
First, Garvin was seconded by his cousin Sunshine. Chavo says Garvin was "one of the first ones to (appear) with a valet." Honorably, Garvin puts over Ernie Ladd for advising him to get a "gimmick." Second, he emulates Gorgeous George with a valet and permed hairstyle.
Garvin lauds Sunshine for her talent as a valet. In an angle that couldn't happen today, Sunshine gets caught in the ring and spanked by David Von Erich to the thrill and awe of the WCCW faithful. Woefully, Garvin mentions that she and Roberts could stay up and drink Jack Daniels all night. I believe that's when she took hiatus from WCCW and returned in a helicopter.
Garvin continues the story by adding his wife Patti a.k.a. Precious to the mix. At first, Precious becomes Sunshine's valet. Precious interferes during a match in Fort Worth and blames it on Sunshine. Since the audience sees everything, they feel bad for Sunshine, and the Garvins demolish her including a shove from Jimmy. How dastardly! He follows it with how stiff the women are with one another to make it appear authentic. Yet again, I can't question it, so…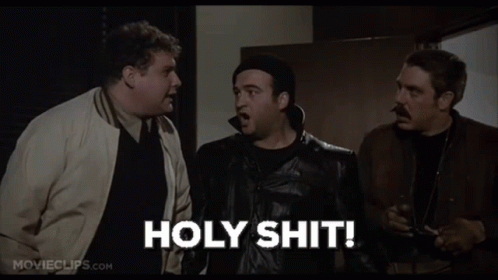 MANNING SAVES THE DAY
In Lawton, Oklahoma, during a show with Flair headlining, "all the cops went in to watch the match" according to Manning. Suddenly, a cry rang out "he stole the money!" Manning goes after him and brandishes his 9mm. As they cross a bridge, Manning opens fire but can only unload four bullets. Upon chasing him, Manning catches and pistol-whips him. Police arrive, and the money flies everywhere. Rumor has it that Manning "shot him in the face," but Manning quickly refutes it. The cops reload Manning's gun and advise him "never go with a gun that's not full."
Sorry, folks, but I cannot believe this.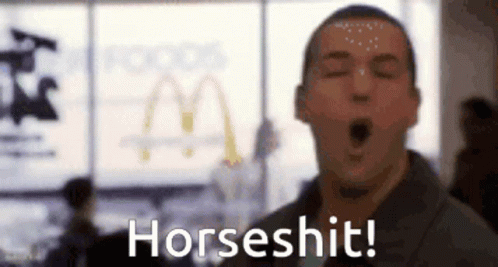 LEGACY
Manning believes the Von Erichs are real superheroes. They would sign autographs for "hours" because the love is mutual between the Von Erichs and the fans. Ultimately, Kevin leaves us by saying WCCW is "like being amongst family…and it was a labor of love."
Conclusion: Talk about a labor of love. This episode, despite barely touching on the tragedies and avoiding Gino Hernandez at every turn, was phenomenal. The Adams and Freebirds stories were true highlights, and the Von Erich-Freebird war is pure wrestling history no fan should miss.
I hope you enjoyed our little game, but please excuse me. I have something in my eye.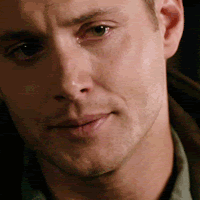 TV Rating: NONE
Stay tuned for WCCW 02-15-86!
Comments? Suggestions? Send them to me at rsg@rockstargary.com and follow me on Twitter (@rockstargary202).
Custom Search