WELCOME TO ROCK STAR GARY REFLECTIONS!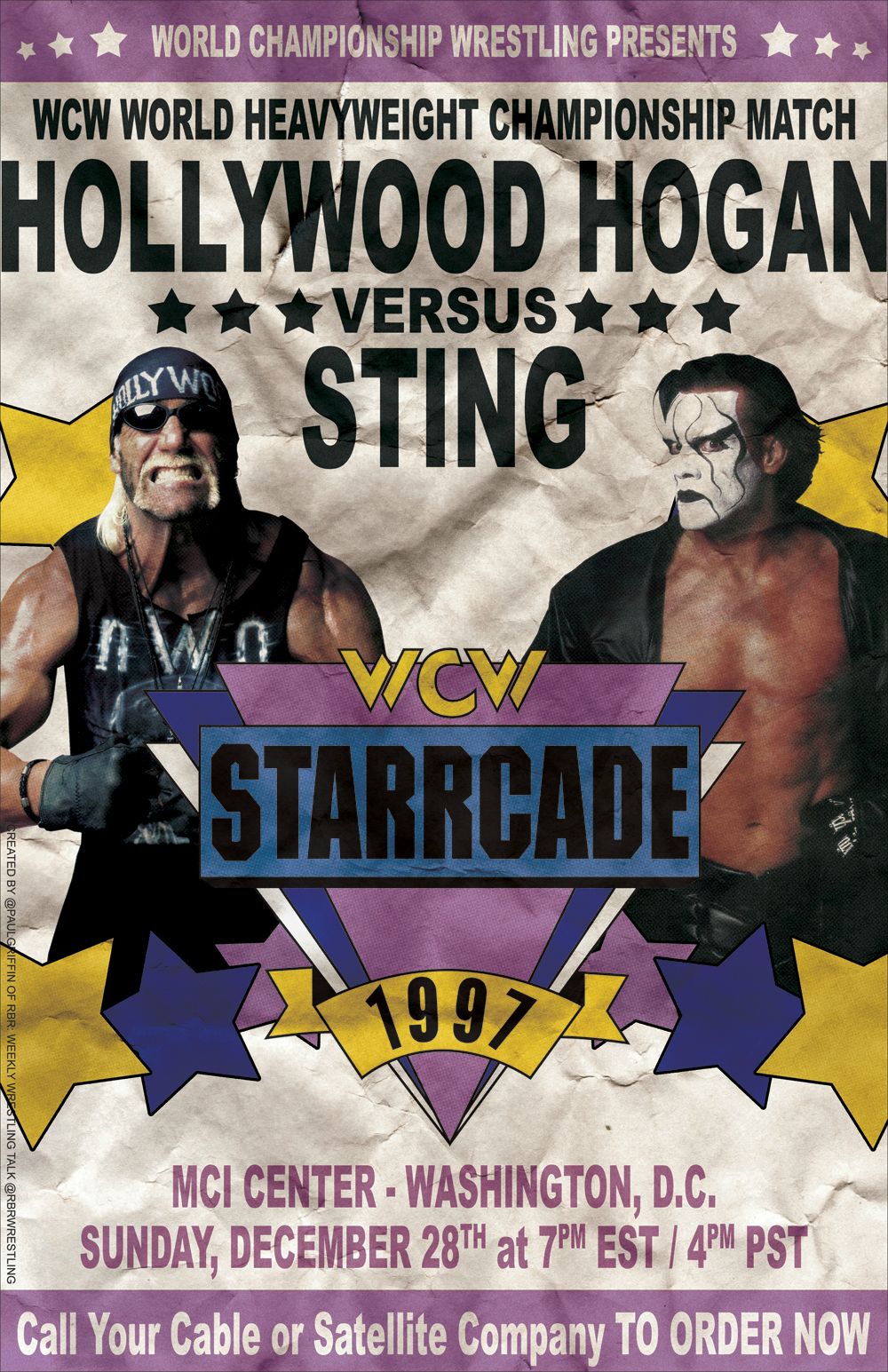 WCW Starrcade '97
Live from Washington, DC
Airdate: December 28, 1997
Attendance: 17,500 (16,052 paid)
Hosted by Tony Schiavone, the "American Dream" Dusty Rhodes, & "Iron" Mike Tenay
It's WCW's biggest show of the year! It's Hogan versus Sting…finally! Feel the anticipation!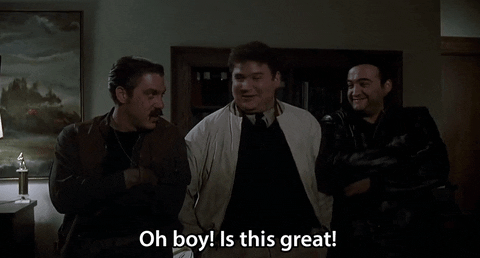 Match 1 for the WCW Cruiserweight title: Eddie Guerrero (champion) versus Dean Malenko
Highlights:
For those unaware, Julie Hittinger, Malenko's wife, gave birth to a girl on 12/25. As far as I know, both Julie and Larissa are fine.
Malenko delivered a spinning heel kick for 2.
When he suplexed Eddie, Malenko supplied him with a ten-punch count-along.
While the DC faithful chanted "Eddie sucks," Malenko countered a flying headscissors from the top rope with a powerbomb for another 2.
He then provided Eddie with a spinebuster, hooked a somersault roll-up, but couldn't get 3.
As Malenko hit a SWEET powerslam, he got another 2.
Eddie rebounded with a seated dropkick and attempted a dropkick.
After Malenko blocked it, he hung Eddie out to dry.
Malenko then flapjacked and dropkicked him while Eddie begged off.
When Eddie attempted a tornado DDT, Malenko launched him into the middle of the ring.
He then vaulted Eddie face-first into the top turnbuckle.
As he hooked a belly-to-back suplex, Malenko got 2.
Malenko then attempted another suplex, but Eddie escaped to the apron and guillotined him on the top rope.
After Eddie dragged him to the floor, he made Malenko HIT THE POLE.
He then rammed Malenko's knee into the ring post repeatedly.
With Malenko's knee sandwiched between the steps and ring post, Eddie dropkicked it. OUCH!
While Ultimo Dragon, "Gentleman" Chris Adams, and Greg "The Hammer" Valentine were shown sitting among the DC faithful, Eddie powerbombed Malenko for 2.
Malenko then countered another flying headscissors with an electric chair for 2.
When he gave Eddie a cross corner whip, Malenko ate a back elbow on his follow-through.
Despite that, Malenko hit a tilt-a-whirl backbreaker for another 2.
Eddie then reversed a cross corner whip, got vaulted to the apron, mounted the top turnbuckle, and attempted a super huracanrana.
Instead, Malenko blocked it, shoved Eddie down to the mat, but failed to land on his feet.
Malenko then secured an Oklahoma roll, but Eddie grabbed the bottom rope at 2.
As he powerbombed Eddie again, Malenko signaled for the Texas Cloverleaf.
However, Eddie countered with a kick to Malenko's knee, charged, yet landed outside the ring.
He then mounted the top turnbuckle and launched a missile dropkick to Malenko's knee.
Upon mounting the opposite top turnbuckle, Eddie hit a frog splash on the knee.
1-2-3.
Eddie retained.
Rating: ***
Summary: Solid opener, but I'd bet that Malenko was sidetracked by his glorious family news.
Scott Hall comes to the ring and conducts his survey. To say DC is a WCW city would be putting it mildly. When he brings up the topic of the main event, Hall mentions that he faces "the winner" at SuperBrawl VIII in February. Keep that in mind.
Match 2 (battle of the Giants): Kevin Nash versus Giant
Highlights:
According to Eric Bischoff, due to heart-related questions, Nash was in the hospital in Phoenix, AZ undergoing tests; thus, he could not appear. Some people speculated that he refused to put Giant over and no-showed to protest. As far as I know, Nash is just fine.
Hall informed the DC faithful and made a "down there" reference to ZERO reaction.
As he begrudgingly told Giant that he won (by forfeit), Giant made his way to the ring.
He then explained the reason for Nash's absence being "if I had to wrestle me, I wouldn't want to be here either."
When Hall attacked him, Giant gorilla-press-slammed him.
He then signaled for the CHOKESLAM but instead powerbombed Hall.
With Hall laying, Giant felt he got his message across and left.
Meanwhile, Hall was

OUT COLD

.
Rating: NONE
Match 3 (six-man): The Steiners & Ray Traylor (w/ Ted DiBiase) versus "Macho Man" Randy Savage, Scott "Flash" Norton, & Vincent (w/ Elizabeth)
Highlights:
Savage substituted for Konnan who "couldn't leave Mexico" because his girlfriend had a stillborn birth according to Meltzer.
When Norton put a knee into Scott's back, Savage guillotined him with the top rope.
Vincent tagged in and distracted referee Scott Dickinson so that Savage could give Scott the business.
As Norton tagged in, he gave Scott a cross corner whip but ate boot on his follow-through.
Scott then attempted a double axe handle, but Norton countered with a Samoan drop.
After he delivered a backbreaker, Norton tagged out.
Savage then mounted the top turnbuckle and lowered the boom on Scott.
Speaking of Scott, he rebounded with a double underhook powerbomb to Savage.
When Scott gorilla-press-slammed Savage, all six wrestlers were in the ring.
The WCW side then sent the nWo packing much to the delight of the DC faithful.
As Savage tried to hide behind Elizabeth, Scott extricated her from the situation.
Tags were exchanged on both sides while Rick reversed an Irish whip and powerslammed Norton.
After a Steinerline, Rick powerslammed him again for 2.
Tags were exchanged on both sides again, and Traylor deposited Vincent with a spinebuster.
When Traylor sent him sternum-first into the corner, he dumped Vincent with authority.
Scott tagged in and launched a belly-to-belly suplex to Vincent.
As Traylor tagged in, he slammed Vincent.
Traylor then missed a splash, so Norton tagged in and clotheslined him.
After Vincent tagged in, Traylor reversed an Irish whip, and a mid-ring collision occurred.
Hot tag Rick.
With all six wrestlers in the ring again, the Steiners ANNHILATED Vincent with a Steiner DDT for 2.
Scott then hoisted Vincent atop the top turnbuckle and hit a Frankensteiner for another 2.
When DiBiase got up on the apron to distract Dickinson, Scott supplied Savage with an overhead belly-to-belly suplex.
He then hoisted Savage atop the top turnbuckle and joined him.
On the other hand, Norton put Scott on his shoulders and delivered an electric chair.
Savage then mounted the top turnbuckle and hit the big elbow.
1-2-3.
Savage, Norton, and Vincent won.
BOOOOOOOOOOOOOOOOOOOOOOOOOO!
Rating: ***
Summary: The result of this match reeked of politics as Savage used his stroke not only to change the outcome of the match but also get the pin himself. Originally, the Steiners and Traylor were supposed to win, and Scott was none too pleased about having to job. After all, he's a World tag team champion.
WCW is 0-1.
At the entrance, "Mean" Gene Okerlund shills the hotline and interviews the chairman of the Executive Committee JJ Dillon. According to Dillon, Nick Patrick will be the referee for the main event. That becomes important later.
Match 4: Steve "Mongo" McMichael versus Bill Goldberg
Highlights:
Popcorn, anyone?
As the match began on the floor, Goldberg rammed Mongo back-first into the steel railing.
Prior to getting into the ring, Goldberg set up a table against the ring post.
Mongo then gave Goldberg a cross corner whip followed by a sidewalk slam for 2.
When Goldberg delivered a lariat, he got 2.
He then tossed Mongo to the floor but failed to ram him face-first into the table.
After Mongo rammed him face-first into the apron, he mounted the top turnbuckle, leaped, but ate a shot to the midsection.
Goldberg then delivered a spear for 2.
As he set up the table, Goldberg gave Mongo a cross corner whip. Inexplicably, he attempted to kill Mongo by tossing him like a javelin over the top rope through the table on the floor. Thank goodness referee Randy Anderson stopped him.
Nevertheless, momentum allowed Mongo to land on top for 1.
When Goldberg hit a standing dropkick, he sent Mongo flying over the top rope to the floor.
Mongo then got up on the apron, but Goldberg nailed him.
Inevitably, Mongo collapsed through the table on the floor, and fans chanted "E-C-W."
Back in the ring, Mongo attempted a tombstone, but his back gave out.
Goldberg then hooked a Jackhammer.
1-2-3.
Goldberg won.
Rating: *
Summary: While the match told a good story, the lack of experience between them was GLARING.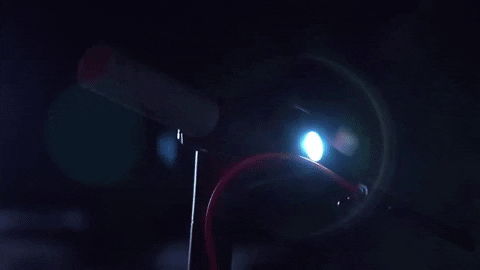 Raven comes out and chooses not to wrestle tonight. Instead, we get Saturn.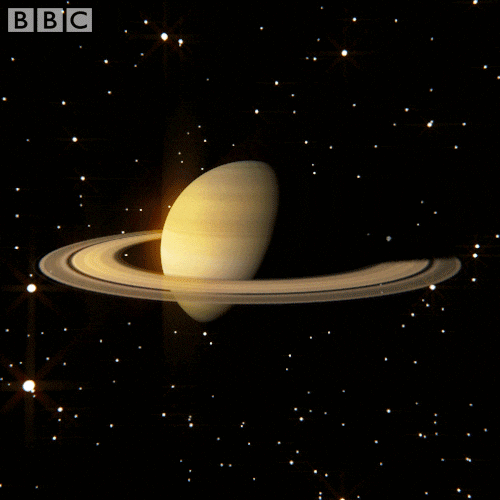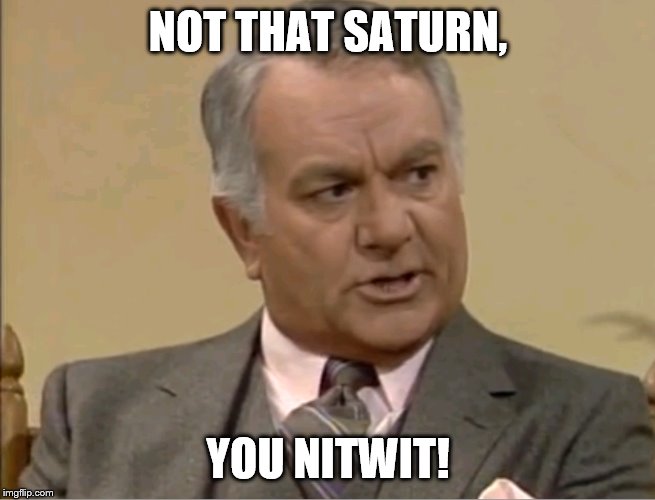 Sorry, Chester.
Match 5 (Raven's rules): The "Crippler" Chris Benoit versus Saturn (w/ Raven)
Highlights:
Saturn substituted for Raven who was suffering from an inflamed pancreas.
When Benoit made his entrance, he grabbed the microphone and called out Raven.
While Raven attempted to enter the ring, Benoit sensed Saturn's presence and chopped him down like a cherry tree.
Saturn then attempted a pair of sleepers, but Benoit escaped each time.
As Saturn delivered a T-bone suplex, Benoit rebounded with a dragon screw leg whip.
He then dropkicked Saturn's knee and FLATTENED Kidman who had jumped onto the apron.
After Saturn took him to the floor, Benoit reversed an Irish whip and rammed Saturn back-first into the steel railing.
Sick Boy then leaped from the steel railing and creamed Benoit.
When Kidman climbed onto the apron, he hit a shooting star press. Nifty!
With Benoit stuck between the ropes, Saturn landed a flying leg drop.
At this point in the match, Tenay mentioned that this match had a "Raven's rules" stipulation meaning no-DQ.
Saturn then scored with a hangman's neckbreaker for 2.
As he slammed Benoit, Saturn climbed the turnbuckles and launched a moonsault. Impressive!
Since Saturn hurt himself, it took a moment for him to capitalize.
It cost him too as he only got 2.
After he put a pair of knees into Benoit's midsection, Saturn followed with a leg drop.
Saturn tried a third knee to the midsection, but Benoit countered with a roll-up for 2.
When Saturn rebounded with a clothesline, he got 2.
He then hooked a brainbuster for another 2.
With "Das Wunderkind" Alex Wright being shown on camera, it's good that he's recovered enough from his aneurysm.
Regardless, Benoit secured a sunset flip for 2.
He then clotheslined Saturn, and both wrestlers were down on the mat.
As Saturn delivered a Michinoku driver, he mounted the top turnbuckle.
Benoit caught, joined, and head-butted Saturn down to the floor.
After Benoit missed a baseball slide, he clamped on a Crippler Crossface on the floor.
That allowed the Flock to simultaneously pummel Benoit.
While the Flock stood Benoit up, Saturn hit an Asai moonsault that took out the Flock, yet Benoit escaped unscathed.
Back in the ring, Benoit clotheslined Saturn who sold it with a 360°.Woohoo!
Benoit then snap-suplexed Saturn, mounted the top turnbuckle, and provided him with a diving head butt ¾ of the way across the ring. Amazing!
When the Flock tried to attack him, Benoit held each of them off.
Raven then entered the ring, but Hammer, uh, hammered Benoit from behind.
As Raven spiked Benoit with a DDT, Saturn applied a Rings of Saturn.
Since Benoit was

OUT COLD

, referee Mickey Jay called for the bell.
Saturn won.
BOOOOOOOOOOOOOOOOOOOOOOOOOO!
Rating: ***½
Summary: The no-DQ stipulation served to only benefit Saturn with the Flock's interference. Ultimately, it led to Saturn's victory much to the dismay of the paying customer.
Match 6: The "Total Package" Lex Luger versus Buff Bagwell
Highlights:
After all of their matches on Nitro, let's hope they're well-rehearsed.
Luger hip-tossed and slammed Bagwell before gorilla-press-slamming him.
As Luger clotheslined him over the top rope to the floor, Bagwell summoned Vincent.
While Vincent joined him, Bagwell dumped Luger to the floor.
He then joined Luger who blocked a shot to the steel railing.
Instead, Luger made Bagwell taste the steel railing. It must have tasted like the Pig in a Cow Suit at Thunder Burger & Bar.
He then made Bagwell HIT THE POLE.
When he rammed Bagwell back-first into the steel railing, Luger tossed Bagwell back into the ring.
He then gave Bagwell a HARD cross corner whip to injure the back.
After Vincent got up on the apron, Luger decked him.
While Bagwell distracted referee Billy Silverman, Vincent gave Luger the business. How dastardly!
Bagwell then gave Luger a cross corner whip but ate boot on his follow-through.
As Luger clotheslined him again, both wrestlers were down on the mat.
Luger clotheslined him yet again, but Bagwell countered a back drop attempt with a double axe handle for 2.
When Bagwell argued with Silverman, Luger rolled him up for 2.
Bagwell then clotheslined Luger again for 2.
After Luger escaped a rear chin lock, he couldn't escape a knee to the midsection.
Bagwell then reversed an Irish whip and hooked a sleeper.
As Luger countered with a belly-to-back suplex, Bagwell attempted a splash but ate knees.
Luger then backdropped Bagwell before landing a series of clotheslines.
When he delivered a pair of inverted atomic drops, Luger knocked Vincent off the apron again.
He then hit a flying forearm and suplexed Bagwell.
While Vincent mounted the top turnbuckle, Luger caught and launched him into Bagwell.
He then sent Vincent into Bagwell and clotheslined him over the top rope to the floor.
After Silverman urged Luger to stop barraging Bagwell in the corner, a well-placed knee by Bagwell knocked both Luger and Silverman down.
With Silverman OUT COLD, Luger powerslammed Bagwell.
He then applied a Torture Rack, but Silverman couldn't call for the submission.
Instead, Savage stormed the ring and attacked Luger while Bagwell was

OUT COLD

.
Savage then tried to slam him, but Luger blocked it and gorilla-press-slammed him.
As Luger put Savage in a Torture Rack, Norton ran in and CLOBBERED Luger with Rick Steiner's dog collar.
Norton then dragged the unconscious Bagwell atop Luger and arose Silverman from his slumber.
1-2-3.
Bagwell won.
Rating: *½
Summary: If there ever was a match where five fewer minutes and a better finish was needed, it's this one.
WCW is 0-2.
Why in the BLUE HELL are all the heels going over during the biggest show in WCW history? Who booked this crap?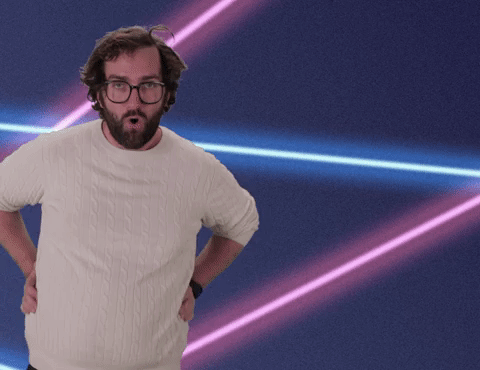 After the match, Elizabeth bounces down to the ring to assist Savage.
Match 7 for the WCW US title: Curt Hennig (champion) versus Diamond Dallas Page
Highlights:
Like it was mentioned on Nitro, DDP substituted for "Nature Boy" Ric Flair because Flair's ankle hadn't completely healed.
While the DC faithful LOUDLY chanted "D-D-P," their hero attempted a Diamond Cutter, but Hennig escaped to the floor.
He then nailed Hennig so hard that Hennig flew over the top rope to the floor.
When DDP joined him, he rammed Hennig face-first into the apron.
Hennig responded by guillotining DDP with the top rope.
As Hennig punted him in the previously-injured ribs, DDP's foot caught the camera microphone while falling down to the floor
Hennig then joined DDP and rammed him into the steps.
Back in the ring, DDP gave Hennig a cross corner whip but ate boot on his follow-through.
Hennig then clotheslined him for 2.
After Hennig applied a rope-assisted rear chin lock, DDP countered with a jawbreaker.
A brawl erupted, and DDP knocked Hennig so hard that he flew over the top rope to the floor again.
When DDP launched a plancha, he tossed Hennig over the steel railing into the front row.
He then mounted the steel railing and delivered an axe handle.
As DDP broke Hennig's wishbone with the ring post, he attempted another Diamond Cutter, but Hennig held the top rope to block it.
Hennig then tried to pin DDP with his feet on the second rope but only got 2.
After DDP rolled him up, he got 2.
DDP then countered a vertical suplex attempt with an inside cradle for another 2.
While Hennig landed an axe, he got 2.
Hennig then attempted a Hennigplex, but DDP countered with a single-arm DDT.
When each wrestler connected with a right, they both fell down to the mat.
Hennig then reversed an Irish whip, but DDP successfully caught him with a Diamond Cutter.
Do we have a new champion?
1-2-3.
WE HAVE A NEW CHAMPION!
Rating: **½
Summary: If there was a time to give DDP a title, this show was the appropriate time. Great job, DDP!
Blink and you'll miss Louie Spicolli working security.
WCW is 1-2.
At the internet table, a showered and victorious Eddie Guerrero chats with Mark Madden. Get it all at wcwwrestling.com. For all of the computer geeks out there, Jeff Katz's laptop has a PARALLEL port. I'll bet the minds of the millennial portion of my RSG-ites have been blown.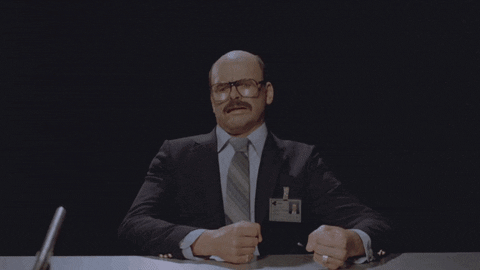 Match 8 for the claim of Nitro: Larry Zbyszko versus Eric Bischoff (w/ Scott Hall)
Highlights:
Bret "Hitman" Hart was the special guest referee for this match.
As the entire arena chanted "Lar-ry," Bischoff scored with a standing side kick.
Bischoff celebrated, so Zbyszko caught him and rubbed his face into the mat.
When Zbyszko wouldn't follow instructions, Bret pulled him off Bischoff. Hmmm...is Bret really with the nWo?
Zbyszko then applied a sleeper, but Bret told him to break because it looked like a choke.
After Zbyszko hooked a headscissors, Bret deemed that a choke as well and made him break it.
Zbyszko then slammed Bischoff and secured a standing figure-four leg lock.
As Bischoff sought refuge outside the ring, Zbyszko joined and made him HIT THE POLE.
He then rammed Bischoff into the steps while the broadcast team basked in Bischoff's misery.
When Bret prevented Zbyszko from throwing a punch, Bischoff levelled Zbyszko with another standing side kick.
While the "Lar-ry" chant grew louder from the DC faithful, their hero was playing "rope-a-dope" with Bischoff.
With Bischoff winded, Zbyszko suplexed him.
He then delivered a swinging neckbreaker and tied him to the Tree of Woe.
After Zbyszko nailed Hall who had jumped on the apron, Bret prevented him from annihilating Bischoff.
That allowed Hall to load up Bischoff's left foot with a foreign object. SNEAKY!
As Bischoff proceeded to land another standing side kick, the foreign object flew into the fifth row without making contact.
Nonetheless, Zbyszko was

OUT COLD

.
Bischoff celebrated until Bret knocked him flat.
WE HAVE A SWERVE!
When Hall entered the ring, Bret provided him with an inverted atomic drop.
He then clotheslined Hall and secured a Sharpshooter.
While Hall tapped out, Zbyszko woke up and choked Bischoff with Bischoff's black belt.
Bret then raised Zbyszko's arm to keep Nitro with WCW.
Rating: DUD
Summary: Sports-entertainment at its finest meaning that it wasn't a wrestling match so much as it was an entertaining spectacle. The foreign object botch ruined the finish as Bret was supposed to notice it after Bischoff's victory and reverse the decision.
According to reports, Bischoff had FRACTURED his patella in training, so kudos to him for working the match and taking a licking. Having said that, with the convoluted finish, I believe the misstep that was nWo Monday Nitro affected the finish. Yes, a Bischoff victory seemed unfathomable, but if nWo Monday Nitro had been a success, it would have happened thanks to Hall's interference.
After the match, Schiavone is ECSTATIC that WCW has retained Nitro thanks to Zbyszko. WCW matched nWo at 2-2. What will happen in the main event to break the tie?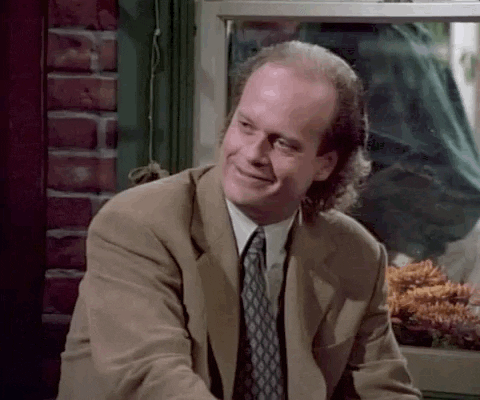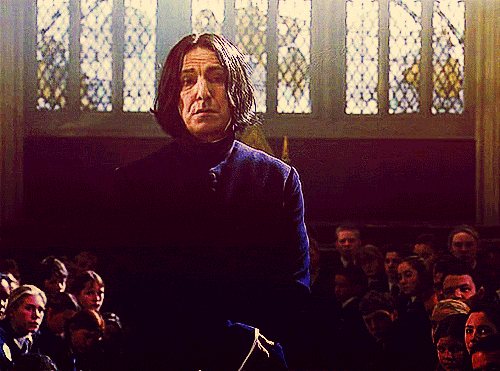 Match 8 for the WCW World title: "Hollywood" Hogan (champion) versus Sting
Highlights:
Sixteen months in the making, this match equated to Hogan-Andre at WrestleMania III for WCW.
With that in mind, Buffer rumbled.
As you'd expect, Hogan came to the ring to "Voodoo Chile," but don't tell the WWE Network that! They'd rather save a few bucks than feed Jimi's family.
In order to rip his t-shirt, Hogan placed the World title belt on referee Nick Patrick's shoulder. Hmmm...
For Sting's entrance, "lightning" struck, "thunder" rolled, a child read a dark poem about him, and Sting...WALKED to the ring. Huh? Where'd the zip line go? Where's the dramatic repel from the ceiling? This doesn't smell right.
While the DC faithful chanted "Hogan sucks," their nemesis gave Sting a cross corner whip followed by a corner clothesline.
Hogan then slammed Sting but missed an elbow drop.
When Sting dropkicked him, Hogan flew between the ropes to the floor.
Upon Hogan's return, Sting leap-frogged him and unleashed a second dropkick.
A third dropkick sent Hogan flying over the top rope to the floor.
As Hogan clotheslined him, he suplexed Sting.
While Hogan celebrated, Sting no-sold the suplex and stood right up to the delight of the DC faithful.
Hogan turned around, and Sting crotch-chopped him. HA!
When Hogan tossed him outside the ring, he joined and rammed Sting into the timekeeper's table.
He then WHACKED Sting with Sting's bat.
After he made Sting HIT THE POLE, Hogan rammed him face-first into the apron.
Sting then reversed an Irish whip sending Hogan flank-first into the steel railing.
As he attempted a Stinger splash, Sting tasted the steel railing. It must have tasted like the Hen House at the POV Lounge.
Hogan then crotched Sting on the steel railing and tossed him back into the ring.
When he delivered an inverted atomic drop, Hogan hit the big boot.
Hogan then landed a leg drop.
Will he retain?
1-2-3!
What? It wasn't even a fast count!
Suddenly, Bret prevented David Penzer from ringing the bell.
Obviously, he felt that something was rotten in the state of Denmark.
While Patrick came over to argue with him about the decision, Bret nailed him.
He then ran and grabbed Hogan to return him to the ring.
After Bret assumed officiating duties from Patrick, Sting gave Hogan a cross corner whip followed by a Stinger splash.
Bagwell stormed the ring, yet Bret wouldn't call for the disqualification.
As Norton tried to interfere, Sting nailed him.
Sting then gave Hogan another cross corner whip and Stinger splash.
When Sting hooked a Scorpion death lock and pointed at him, Bret checked Hogan who nodded "yes."
WE HAVE A NEW CHAMPION!
Rating: DUD
Summary: It shouldn't have happened this way. More on this following the aftermath.
After the match, a host of WCW wrestlers storm the ring to congratulate Sting. While "Hacksaw" Jim Duggan, in a tuxedo, waves the American flag sitting atop the far right turnbuckle, Bret waves the Canadian flag in the far left. Sting then speaks to the camera punctuating it with a "mamacita."
Let me try to explain this...it was NOT the finish we anticipated.
Furthermore, I've not read every Starrcade '97 review available nor would I rebook this show. However, despite Hogan and Bischoff's reluctance to give Sting a strong finish due to his "lack of enthusiasm, physique, demeanor, etc." they had an obligation to the consumer to put Sting over strong. Obviously, that didn't happen. Fans have wanted to blame Hogan, but Bischoff went on record for taking responsibility. Thanks for stepping up, but this was a colossal screw-up.
As an addendum, after EVERYTHING WCW did for him on nWo Monday Nitro, Hogan still did what's best for him and not WCW.
Conclusion: This show should be remembered for all the right reasons. Throughout 1997, the nWo has run roughshod all over WCW, and this show would turn the tide. Instead, poor booking decisions and a reworked last-minute change to the finish of the main event define this show.
While WCW could have distanced themselves greatly over the WWF which was still in repair mode after Survivor Series '97, they instead catered to a WWF storyline by building upon it and making the WCW World title less prestigious.
With the amount of wrestling fans who witnessed this show live and on replay, WCW did us a disservice to us all with this show.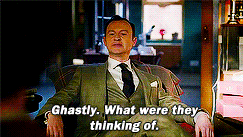 Buyrate: 1.9 (Wow!)
Stay tuned for WCW Monday Nitro 12-29-97!
Comments? Suggestions? Send them to me at rsg@rockstargary.com and follow me on Twitter (@rockstargary202).
Custom Search