WELCOME TO ROCK STAR GARY REFLECTIONS!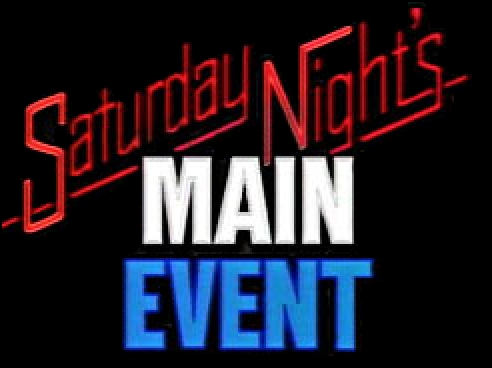 WWF Saturday Night's Main Event XXII
Taped from Worcester, MA
Airdate: July 29, 1989 (taped 7/18)
Attendance: unknown
Hosted by Vince McMahon & Jesse "The Body" Ventura
How will the road to Summerslam be paved this year? Let's read on…
Savage and Sherri are serving up a summer barbecue starting with "the world's biggest hot dog"—Beefcake. HA!
A miffed Beefcake replies by insinuating that Sherri's a witch.
Next, the Brain Busters and Heenan are ready for a rematch as they prepare to win the tag titles from Demolition.
Speaking of Demolition, they're ready to jam to some Glenn Frey.
Crooning like there's no tomorrow, Honkytonk Man wants Hogan to "face the music." I liked that show when I was growing up too, Honky.
In the meantime, Hogan doesn't do game shows but plagiarizes Elvis' lyrics instead. I'll spare you either the nostalgia or the acid reflux by not repeating them.
To begin the show, we're treated to the Honkytonk Man's "Greatest Hits" beginning with his skull-cracking smash hit on Jake Roberts. Second, we WALLOPS the Ultimate Warrior. Third, he hammers Snuka in the back. Fourth, he nails Bret in the head during a tag team match. Fifth and lastly, he hits Beefcake in the back.
Backstage, "Mean" Gene Okerlund interviews Honkytonk Man with Hart. There were way too many Elvis songs referenced for me to take this seriously.
After the challenger makes his entrance, Okerlund interviews Hogan backstage and lists everything happening with Hogan (No Holds Barred, feuding with Savage and Zeus, the Summerslam match, new partnership with Beefcake). No matter how busy the Hulkster is, he's still "fired up." Bartender, I'll have what he's having.
Match 1 for the WWF title: Hulk Hogan (champion) versus the Honkytonk Man (w/ Jimmy Hart)
Highlights:
After Honkytonk Man whiffed on a guitar shot, Hogan pulled him out of the ring and nailed him.
As they fought in the aisle, Hart jumped on Hogan's back, but Hogan entered the ring with Hart still attached. Watch out for those attachments, Hulkster! They could contain viruses.
Nevertheless, Hogan then SQUISHED Hart in the corner.
After a clothesline, Hogan delivered an atomic drop to Honkytonk Man.
Upon giving Honkytonk Man a cross-corner whip, Hogan followed with a back elbow.
As Hart tried to pull Honkytonk Man outside the ring for refuge, Hogan pulled him into the ring and gave both he and Honkytonk Man a double noggin knocker.
Outside the ring, Hogan sauntered after Honkytonk Man until Hart HAMMERED him in the back with Honkytonk Man's guitar.
Honkytonk Man then leaped from the apron and gave Hogan a double axe handle to the back.
Back in the ring, Hogan escaped a rear chinlock by sending Honkytonk Man head-first into the top turnbuckle.
Next, Honkytonk Man clotheslined Hogan and delivered the Shake, Rattle, and Roll.
Do we have a new champion?
1-2-NO!
It's Hulk-up time!
Hogan then gave Honkytonk Man the big boot, but Honkytonk Man exited the ring.
As Hogan joined him, he avoided another shot with the guitar by Hart and nailed Hart with it.
He then WALLOPED Honkytonk Man in the back with it.
Does referee Earl Hebner call for the bell to disqualify Hogan?
No, Hogan delivered the leg drop for the pin. I smell favoritism.
Rating: *1/2
Summary: Typical Hogan match with a twist at the end.
Not THAT kind of twist, but keep pouring, bartender!
After a commercial break, Hogan poses for the Worcester faithful as Garvin enters the ring. They shake hands as Vince describes him as a "great referee." Your and my mileage may vary.
We then revisit Superstars as Valentine defeated Garvin in a "retirement" match (aired 4/29, taped 4/4). After WWF President Jack Tunney hired Garvin as a referee, heels would hit Garvin, but Garvin retaliated each time.
After Garvin's altercation with Bravo, Tunney addressed the issue by hanging a suspension over Garvin's head if his unprofessional conduct continues.
Match 2: Greg "The Hammer" Valentine (w/o Jimmy Hart) versus Jimmy "Superfly" Snuka
Highlights:
"Rugged" Ronnie Garvin was the special referee for this match.
At the onset, Valentine attacked Snuka from behind.
After Valentine missed a clothesline, Snuka leap-frogged and chopped him down to the mat.
Following a flying head butt, Snuka mounted the second turnbuckle, leaped, but ate Valentine's shin guard to the head on the way down. That shin guard is VERY suspicious. Ahem.
Upon delivering a series of elbow drops, Valentine got a 2-count.
He then booted Snuka in the midsection with the shin guard sending Snuka between the ropes to the floor.
After Valentine prevented Snuka from re-entering the ring a third time, Garvin shoved Valentine. This will NOT bolster his resume.
As Valentine argued with Garvin, Snuka mounted the top turnbuckle.
When Garvin nailed Valentine, Snuka hit the flying body press.
1-2-3.
Snuka won.
Rating: *1/2
Summary: This was more angle than match. Stay tuned for more on the Garvin-Valentine saga.
Not THAT Saga, but it's a great tune!
After the match, Valentine charges at Garvin but gets backdropped over the top rope to the floor. Hey! The Royal Rumble occurs during the winter not the summer.
We then revisit the Brother Love show when Sherri informed Beefcake that she's a lady. Savage then attacked him from behind (aired 4/22, taped 4/4). After Savage nailed him repeatedly, Sherri cut Beefcake's hair. How dastardly!
Backstage, Ventura interviews Savage with Sherri. While the earlier attack was for Sherri's sake, Savage dedicates this match to HIMSELF.
After Savage makes his entrance, Okerlund interviews Beefcake who states that Sherri "could scare the Z off of Zeus' head." Yikes!
Match 3: "Macho Man" Randy Savage (w/ Sensational Sherri) versus Brutus "The Barber" Beefcake
Highlights:
Savage lost a cat-and-mouse game with Beefcake upon getting thrown over the top rope to the floor.
As Beefcake caught Sherri by the ankle, Savage nailed him.
When Beefcake removed his jacket, he choked Savage with it.
Upon giving Savage a double axe handle, Beefcake got 2.
After a double reversal on a cross-corner whip, Savage came up empty on his follow-through.
Beefcake then hit a cross body block for 2.
To distract Beefcake, Sherri got up on the apron yet jumped down when Beefcake got close.
Savage then reversed an Irish whip but fell victim to a high knee.
Do we have an upset?
1-2-NO!
Savage came back but missed a running guillotine. Let's hope this guy didn't get involved.
With Savage on the apron, Beefcake delivered another high knee sending Savage down to the floor.
Beefcake then joined Savage, but the latter used Sherri as a shield.
After Beefcake rammed Savage face-first into the apron and tossed him back into the ring, Sherri grabbed his leg.
That allowed Savage to nail Beefcake with a double axe handle.
He then tossed Beefcake over the top rope to the floor.
Next, he mounted the top turnbuckle and delivered a double axe handle to Beefcake on the floor.
While Savage distracted referee Dave Hebner, Sherri put the high heels to Beefcake.
After Savage joined and nailed Beefcake on the floor, Sherri removed her heel and nailed Beefcake with it. SNEAKY!
Back in the ring, Beefcake hooked an inside cradle, but Sherri distracted Hebner from the apron.
Due to the distraction and false pin, Beefcake only got 2.
After a back elbow, Savage got 2.
To counter a snap mare, Beefcake hooked a backslide and got 2.
While Savage distracted Hebner again, Sherri removed her hose and strangled Beefcake with it. I bet the next item she uses will be the kitchen sink.
Savage then mounted the top turnbuckle, leaped, but ate a shot to the midsection.
After Beefcake hit a clothesline, Sherri grabbed him.
Instead of hitting Beefcake, Savage accidentally nailed Sherri with a high knee sending him to the floor.
After a second double reversal of a cross-corner whip, Beefcake came up empty on his follow-through.
As Savage charged toward him, Beefcake backdropped Savage over the top rope to the floor.
When Sherri checked on Savage, he motioned for her to get someone from backstage. Who could it be?
After a commercial break, Beefcake nailed Savage and got 2.
While Savage missed a knee drop, he guillotined Beefcake using the top rope for 2.
Meanwhile, Sherri returned and brought Zeus with her to the ring.
Not THAT Zeus!
Nonetheless, Beefcake then hooked a sunset flip for 2.
After Beefcake reversed an Irish whip, he hooked a sleeper.
Zeus then came into the ring and hammered Beefcake in the back.
Hebner called for the bell disqualifying Savage.
Rating: **1/2
Summary: Crappy finish to a match that went back and forth very well. The table has truly been set for Summerslam with Savage and Zeus on one side and Hogan and Beefcake on the other.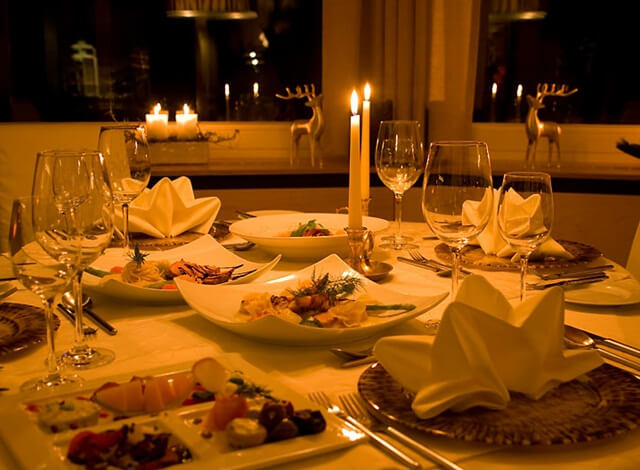 After the match, Zeus applies a bear hug to Beefcake until Hogan comes in and hits Zeus with a double axe handle to the back. Since it doesn't faze him, Zeus turns around to confront Hogan. After no-selling all of Hogan's punch-and-kick offense, Zeus applies a bear hug to Hogan. Savage then mounts the top turnbuckle and nails Hogan in the back with a double axe handle.
To add insult to injury, Savage retrieves scissors from Beefcake's bag to cut Hogan's hair. When Beefcake intervenes, Hogan tosses Savage over the top rope to the floor. As Zeus reapplies a bear hug to Beefcake, Hogan then gets a chair from ringside and WALLOPS Zeus in the back with it. It doesn't faze Zeus whatsoever! Beefcake then unseats the timekeeper by grabbing his chair. The segment ends with a standoff.
Backstage, Ventura interviews Savage with Zeus and Sherri. According to Zeus, Hogan "ain't nothing, and Beefcake (is) less than nothing." Methinks Zeus didn't excel in math.
Prior to the next match, we revisit SNME XXI when Demolition lost to the Brain Busters by DQ but retained their titles.
Backstage, Okerlund interviews Demolition.
Match 4 for the WWF tag team titles (2 out of 3 falls): Demolition versus The Brain Busters (w/ Bobby "The Brain" Heenan)
Highlights:
First fall:
Upon nailing Smash on the apron, Blanchard escaped a right hand from Ax by seeking refuge outside the ring. Smash denied his refuge and nailed him.
Smash then military-pressed Blanchard through the ropes into the ring.
After Ax overcame a double-team effort by the Busters in their corner, he brawled with Arn on the floor.
Blanchard then leaped from the apron and nailed Ax with a forearm smash.
As Blanchard set Ax up for a clothesline from Arn, Ax reversed it. Smartly, Arn didn't nail his partner, but Smash did. Ax then clotheslined Arn.
All four men were in the ring.
As Demolition gave the Busters Irish whips, the Busters sought refuge outside the ring.
While the Worcester faithful chanted "Weasel" at Heenan, Smash placed Arn atop the top turnbuckle so that both he and Axe could double-team him.
Blanchard tagged in but received a cross-corner whip followed by a bear hug from Smash.
After escaping with an eye rake, Blanchard tagged out to Arn.
As Smash picked up Arn for a slam, Blanchard tagged in and dropkicked Arn atop him.
Arn tagged back in and gave Smash a SPINEBUSTER for 2.
When the Busters tried a double clothesline, Smash ducked. As Ax pulled Blanchard down by the hair, Smash gave Arn a stungun.
1-2-3.
Demolition led 1-0.
Second fall:
After a commercial break, Ax tagged in and nailed Arn.
Shortly after, he guillotined Arn using the top rope.
Blanchard tagged in and used a catapult to guillotine Ax with the bottom rope. Clever!
While Smash distracted referee Joey Marella, Arn gave Ax an elbow smash.
As Arn tagged in, Blanchard distracted Marella so that Heenan could slap Ax.
Hot tag Smash.
All four men were in the ring as Smash military-press-slammed Blanchard.
Heenan got up on the apron, but Smash made him HIT THE POLE!
Suddenly, as Andre the Giant came to the ring, Demolition gave Blanchard Demolition Decapitation.
Marella then called for the bell disqualifying Demolition for not adhering to the five count.
The match was tied one fall apiece.
Third fall:
After a commercial break, Andre sat next to ring announcer Howard Finkel.
Ax then gave Blanchard a back elbow.
Smash tagged in and tossed Blanchard over the top rope to the floor.
Ax tagged in and gave Blanchard another back elbow.
Not thinking clearly, Blanchard came back and rammed Ax head-first into Arn's head. OUCH!
Groggy, Arn tagged in but fell victim to an atomic drop from Ax in the corner.
Ax's follow-through accidentally caused him to bump heads with Arn again.
Hot tag Smash.
Smash then gave Blanchard a cross-corner whip that resulted in a shoulder-first bump.
All four men were in the ring again.
After Smash gave Blanchard another cross-corner whip, he followed with a clothesline.
While Ax and Arn battled on the floor, Ax made Arn HIT THE POLE! It's a daily double!
In the ring, Blanchard escaped a vertical suplex from Smash. Arn then mounted the second turnbuckle but got nailed coming down as Ax interfered.
While Heenan got up on the apron to distract both Ax and Marella, Andre tossed his chair into the ring.
Blanchard then CROWNED Smash in the head with it. That's gonna leave a mark.
1-2-3.
WE HAVE NEW CHAMPIONS!
Rating: ***
Summary: Heel shenanigans overcame a powerful duo and stole the titles for the Busters. Anderson and Blanchard became the first team to win both the NWA and WWF tag team titles.
After the match, Ax tries to revive his partner who is OUT COLD.
Back in the locker room, Ventura interviews fellow Heenan family members Haku and Intercontinental champion Rick Rude. A jubilant Heenan joins them as a celebration breaks out.
After a commercial break, Okerlund interviews Hogan and Beefcake. Hogan's worried about Elizabeth's safety as Beefcake shows his loyalty.
Conclusion: Certainly, the sizzle of the Summerslam main event was sold with this show. In addition, the Busters' victory for the titles makes this an historic episode. Grab your friends and family, some popcorn, and enjoy this one.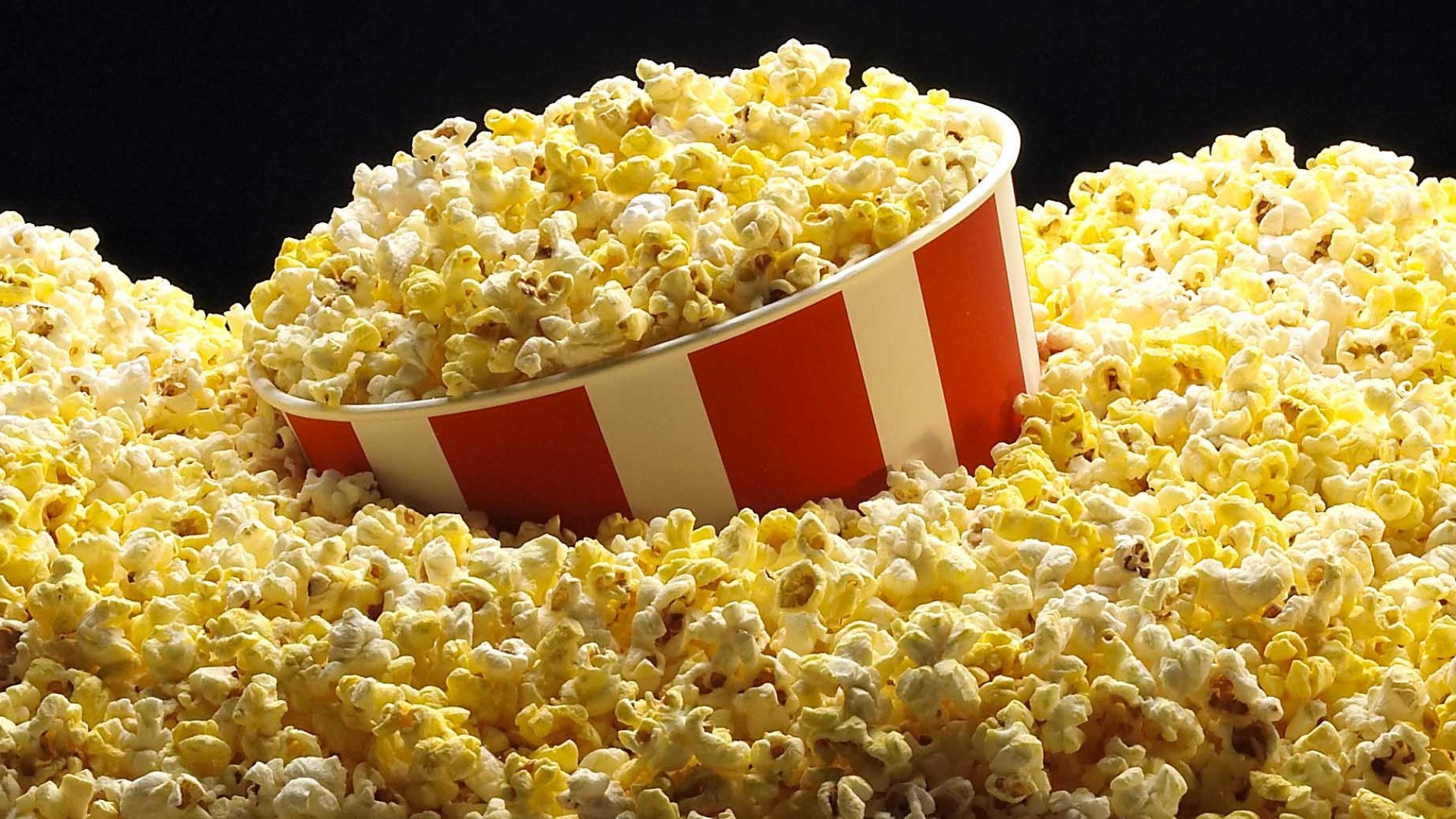 See you for WWF Summerslam '89!
Rating: unknown
Comments? Suggestions? Send them to me at rsg@rockstargary.com and follow me on Twitter (@rockstargary202).
Custom Search