WELCOME TO ROCK STAR GARY REFLECTIONS!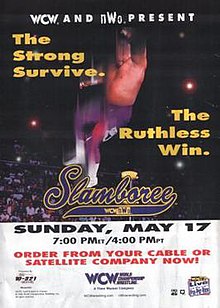 WCW Slamboree '98
Live from Worcester, MA
Airdate: May 17, 1998
Attendance: 11,592 (10,936 paid)
Hosted by Tony Schiavone, Bobby "The Brain" Heenan, & "Iron" Mike Tenay
Can Sting and Giant wrest the World tag team titles from the Outsiders? Will Savage avenge Bret's nefarious actions in recent weeks? Does Vince McMahon make an appearance? If so, how will he fare against Bischoff? Who wins the Cruiserweight battle royal, and how will that affect Jericho? Let's jam for Slamboree, baby!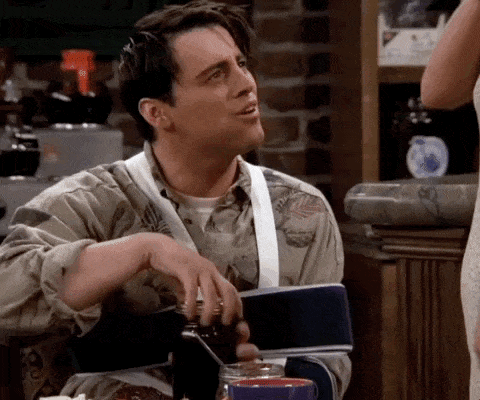 We revisit Thunder when Bischoff read the legal response from Vince McMahon.
Earlier today, WCW Security Director Doug Dillinger has a "full access pass" awaiting McMahon. I smell a theme or at least a running joke.
Match 1 for the WCW World TV title: Fit Finlay (champion) versus the "Crippler" Chris Benoit
Highlights:
When Finlay made his entrance, he shouted "Irish eyes are smiling." Pass the Jameson, please.
The Worcester faithful chanted "Finlay sucks," and Benoit leapfrogged their nemesis.
As he hip-tossed Finlay, Benoit got 2.
The Worcester faithful chanted "Ben-oit," and their hero dealt Finlay a tilt-a-whirl backbreaker.
After Finlay rebounded with a clothesline, he joined Benoit on the floor.
He slammed Benoit on the floor, leaped from the apron, and landed an axe handle.
While he clotheslined Benoit on the floor, Finlay tossed him back into the ring.
Benoit countered a rear chin lock with an electric chair, but Finlay recovered first.
When Finlay hooked a backslide, he got 2.
He guillotined Benoit with the apron and rammed him back-first into it.
As Finlay grabbed a chair, Benoit stopped him.
Benoit stole the chair and WHACKED Finlay across the back with it.
After he jumped into the ring, Benoit attempted a tope suicida.
To counter, Finlay held up a chair, and Benoit crashed head-first into it.
Back in the ring, Finlay scored with an elbow drop and followed with a slam for 2.
Finlay clotheslined Benoit again, gave him a cross corner whip, but came up empty on his follow-through.
While Benoit hooked a pair of German suplexes, Finlay countered a third with momentum causing Benoit to clothesline himself with the top rope. Nifty!
Finlay attempted a short-arm clothesline, but Benoit countered with a Crippler Crossface.
Do we have a new champion?
No, Finlay quickly made the ropes.
Benoit snap-suplexed Finlay, mounted the top turnbuckle, but caught Booker T out of the corner of his eye.
With Benoit distracted, Finlay dropkicked him from behind.
Finlay rolled Benoit back into the ring and attempted a tombstone.
On the other hand, Benoit played possum perfectly and hooked an inside cradle for 2.
Despite that, Finlay delivered a tombstone and pinned Benoit.
As a result, Finlay retained at 14:51.
Rating: ***
Summary: Too much offense from Finlay didn't lead to a worthy comeback from Benoit. Finlay appears to be a placeholder in the feud between Benoit and Booker T.
At the wcwwrestling.com table, "Stagger" Lee Marshall interviews Jericho who welcomes all challengers.
Match 2: The "Total Package" Lex Luger versus Brian Adams (w/ Vincent)Highlights:
In case you're wondering why this match was booked, Luger's standing in for the injured Rick Steiner after Adams and Big Poppa Pump laid Rick out.
Luger nailed Adams sending him over the top rope to the floor.
As Luger leaped from the apron, he blasted Adams with a double axe handle.
He dealt Adams and Vincent a meeting of the minds and rammed Adams face-first into the steps.
When he made Adams HIT THE POLE twice, Luger sauntered after Vincent.
Back in the ring, Luger powerslammed Adams, but Vincent jumped on the apron.
Luger grabbed him, but Adams had subterfuge planned and nailed Luger from behind. Clever!
After Luger reversed an Irish whip, Adams piledrove him.
Adams scored with a backbreaker for 2.
While he landed a pair of leg drops, Adams got another 2.
A double clothesline put both wrestlers down on the mat, and Vincent jumped onto the apron again.
Once again, Luger creamed Vincent, ducked a clothesline, and hooked a Torture Rack on Adams.
Adams submitted; thus, Luger won at 5:05.
Rating: *½
Summary: Brief revenge match for Luger.
Backstage, Saturn declares "there will be no gauntlet match tonight." He wants Goldberg by himself in a return match from Spring Stampede. Finally, he separates himself from the Flock in a solemn promo.
Prior to the next match, Jericho, from the entrance, insults ring announcer David Penzer, promotes his title defense, and introduces the participants with dripping sarcasm.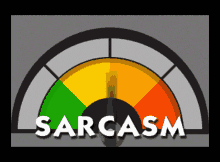 Match 3 (cruiserweight battle royal):
Participants: Super Calo, Ciclope, Damien, El Dandy, El Grio, Juventud Guerrera, Chavo Guerrero, Jr., Marty Jannetty, Evan Karagis, Kidman, Lenny Lane, Psicosis, Silver King, Johnny Swinger, & Villano IV
Highlights:
Karagis fed Psicosis a tilt-a-whirl backbreaker and scored with a springboard cross body block.
When Super Calo mounted the top turnbuckle he unloaded onto El Grio.
Kidman eliminated Karagis, and Super Calo slammed Lane.
As Super Calo mounted the second turnbuckle, he landed a flying elbow.
Chavo eliminated Swinger, and Silver King superkicked him.
After Psicosis slammed El Dandy, he mounted the top turnbuckle and planted him with a guillotine leg drop.
Chavo destroyed Silver King with a tornado DDT, and Damien took El Grio down with a flying headscissors.
While Guerrera joined him atop the top turnbuckle, he eliminated Super Calo via a dropkick.
Lane and Silver King battled atop the top turnbuckle, and Lane dropkicked him out.
When Damien slammed El Grio, he mounted the top turnbuckle but missed a moonsault.
Guerrera crotched Psicosis on the top rope, and El Dandy backdropped El Grio out.
As El Dandy launched Jannetty out of the ring, Damien eliminated Villano IV.
Lane slammed Guerrera and mounted the top turnbuckle.
Just to be a dick, Kidman picked up Guerrera and sent him directly into Lane.
That caused Lane to fall out of the ring.
After Damien crotched himself on the top rope, Guerrera mounted the top turnbuckle and dropkicked him out.
Chavo hoisted El Dandy atop the top turnbuckle and eliminated him via a dropkick.
While Psicosis scored with a super huracanrana to Guerrera, Chavo backdropped Kidman.
Chavo charged, but Kidman dealt him a low bridge to eliminate him.
FINAL FOUR: Kidman, Psicosis, Guerrera, and Ciclope
Ciclope?
Psicosis and Kidman whipped Guerrera and Ciclope, but Ciclope vaulted Guerrera into Kidman.
When Psicosis charged Ciclope, he flew over the top rope and out.
Guerrera used the ropes for momentum to eliminate Kidman.
As Guerrera shook hands with Ciclope, he eliminated himself.
Ciclope won at 8:30.
Rating: NONE
Summary: I don't rate battle royals, but this was exciting with a fascinating outcome. Why did he do that?
Afterward, Ciclope removes the mask…and it's Dean Malenko! The Worcester faithful collectively LOSES ITS SHIT about it. While Jericho stands in the ring dumbfounded, the next match is ON.
Match 4 for the WCW Cruiserweight title: Chris Jericho (champion) versus ????
Highlights:
Malenko barraged Jericho with enormous intensity while a member of the Worcester faithful held up an Ultimate Warrior sign. Foreshadowing, perhaps?
As he backdropped Jericho, Malenko scored with a dropkick.
He landed a spinning heel kick that sent Jericho reeling to the floor.
Meanwhile, Juventud Guerrera remained at ringside.
When Malenko joined him on the floor, he rammed Jericho back-first into the steel railing.
Back in the ring, Jericho caught Malenko with a stun gun.
Jericho fed Malenko a running senton followed by a seated dropkick.
After he delivered a delayed vertical suplex, Jericho graciously offered us an arrogant cover for 2.
He slammed and dealt Malenko a Lionsault for another 2.
While Jericho hit a double underhook backbreaker, he attempted a LionTamer.
Quickly, Malenko countered with an ankle lock, but Jericho made the ropes.
Upon tripping Malenko, Jericho mounted the top turnbuckle, uncorked a spinning flying elbow, but couldn't get 3.
Malenko reversed a cross corner whip but ate boot on his follow-through.
As he hoisted Malenko atop the top turnbuckle, Jericho joined but got caught with a super gutbuster. Amazing!
Malenko hooked a Texas Cloverleaf, but Jericho tried to make the ropes.
When Malenko pulled him back into the center of the ring, Jericho tapped at 6:59.
WE HAVE A NEW CHAMPION!
Rating: ****
Summary: Awesome match with a hot crowd that was begging for a title change. Thankfully, they got their wish.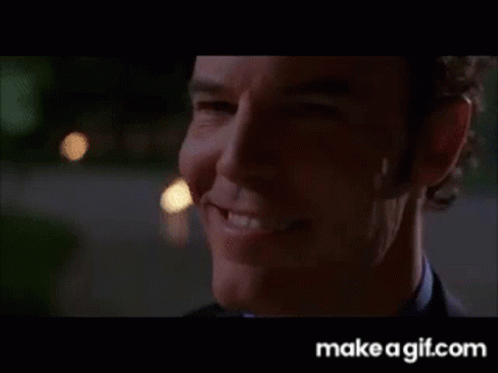 Outside the arena, the Vinnie Mac CamTM shows a white limousine parked outside the Centrum. WCW Security Director Doug Dillinger examines the car while Schiavone rags on Jim Ross.
Match 5 (bowery cage): Diamond Dallas Page versus Raven (w/ Riot Squad)
Highlights:
When DDP made his entrance, he climbed to the top of the cage before entering it.
He fed Raven a top-turnbuckle count-along but ate a shot to a hanging trash can.
As DDP tried to dislodge another trash can, Raven rammed him into it.
Raven dealt DDP a pair of shots to the cage and followed with another shot to a trash can.
After Raven unhooked two trash cans, he revealed a bunch of weapons.
Since DDP had time to recover, he landed a discus clothesline.
He grabbed a bull rope, fastened it around Raven's neck, and whipped him into the cage twice.
While he looped the rope across a beam at the top of the cage, DDP hanged Raven but released it.
Referee Billy Silverman counted to 8 when Raven got to his feet.
But not for long as DDP crunched a VCR on his head. Methinks Raven can't distinguish between live and Memorex right now.
Silverman reached 8 again while a smattering of the Worcester faithful chanted "E-C-W."
When Raven mule-kicked him, DDP hit the back of his head on a third trash can. OUCH!
Raven walloped DDP in the back with a trash can twice followed by a cookie sheet.
As Raven nailed him down near the Rhode Island border, he hammered DDP repeatedly with a cookie sheet.
Raven set up a chair, but DDP did his homework and blocked an Irish whip.
After Raven hooked a sleeper, DDP put it in reverse sandwiching Silverman against the trash can.
With Silverman OUT COLD, DDP retaliated with a jawbreaker and a drop toe hold into the chair.
Suddenly, the Flock emerged, and Reese destroyed the Riot Squad.
Riggs opened the cage with bolt cutters and entered.
In the meantime, Hammer appeared from under the ring and smashed a STOP sign upon Reese's head.
He bashed both Sick Boy and Riggs' heads much to the delight of the Worcester faithful.
While Hammer handcuffed Reese to the steel railing, the Riot Squad sent him packing.
DDP brawled with Raven until a member of the Riot Squad interfered.
When they removed their helmets, Kidman and Horace Boulder attacked DDP. How dastardly!
Boulder held DDP, and Kidman mounted the second turnbuckle with the STOP sign.
As Kidman flew, DDP escaped, so Kidman inadvertently bonked Boulder.
DDP hit Diamond Cutters on Boulder as well as Kidman who was hanging from the top of the cage.
After Raven belted DDP with a fire extinguisher, he connected with an Even Flow DDT.
Silverman rose to his feet and counted to 8 before Raven stomped DDP.
While Raven unfurled his own Diamond Cutter, Silverman counted again.
DDP got to his feet, but Raven missed with a chair shot.
Immediately, DDP bestowed a Diamond Cutter to Raven.
Silverman counted both men and reached 9.
When DDP made it to his feet, Raven didn't and was counted out at 14:37.
Rating: ***
Summary: Garbage match with weapons and interference. Sounds like a duck…
After the match, DDP leaves through the Worcester faithful. Another member of the Riot Squad handcuffs Sick Boy and Riggs to the cage. As he enters the cage, he handcuffs Boulder to the interior of the cage followed by Kidman. With the entire Flock unable to assist, the Riot Squad member sends Raven into the cage. He double-handcuffs Raven to the cage, grabs a chair, and removes his helmet.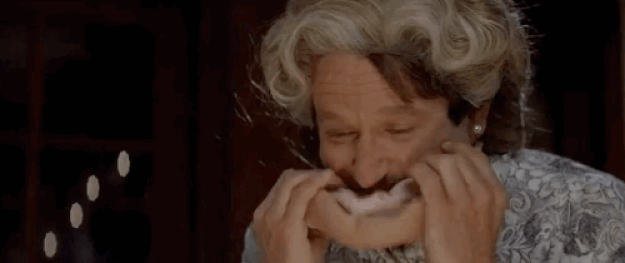 It's Daniel, er, Mrs. Doubtfire!
No, it's MORTIS.
While Mortis removes his mask, he berates Raven, grabs the chair, and decimates him with it. He leaves after spitting at the Flock. Surprisingly, he didn't yell "W-C-W!"
Vinnie Mac CamTM has WCW Security checking the gate with photos of Mr. McMahon. Next, security camera footage does not reveal any sight of the WWF owner.
At the wcwwrestling.com table, Saturn cuts a promo on Goldberg vowing to win the US title.
Match 6: Eddie Guerrero (w/ Chavo Guerrero, Jr.) versus Ultimo Dragon
Highlights:
Should Dragon defeat Eddie, Chavo will be freed from Eddie's services.
They traded monkey flips until Dragon unleashed a series of kicks.
As Eddie responded with a dropkick, he gave Dragon a cross corner whip but fell victim to a flying headscissors.
Dragon leapfrogged Eddie and followed with another monkey flip.
When Dragon applied a single-leg crab, an overweight fan in the front row did his best Chunk impersonation for the not-so-enthralled Worcester faithful.
Dragon hooked a Muta-lock, but Eddie raked the eyes.
After Eddie clotheslined him, he suplexed Dragon for 2.
Outside the ring, Eddie rammed Dragon back-first into the steel railing.
He slapped Chavo and tossed Dragon back into the ring.
While hoisting Dragon atop the top turnbuckle, Eddie joined him but got crotched on the top rope. Poor Vickie.
Dragon uncorked an enziguri that sent Eddie to the floor and followed with an Asai moonsault. Woohoo!
As Dragon caught Eddie in an airplane spin/backbreaker, he got 2.
He mounted the top turnbuckle and launched a moonsault for another 2.
When he hoisted Eddie atop the top turnbuckle, Dragon joined, but Eddie sent him down to the mat.
Eddie destroyed Dragon with a tornado DDT, mounted the top turnbuckle, but missed a frog splash.
After Dragon secured la magistral cradle, he got 2.
Dragon applied a dragon sleeper, but Eddie made the ropes.
While Eddie used the ropes for momentum, he hooked his own dragon sleeper.
Eddie tried to use the second rope for leverage, but Chavo shut that shit down immediately.
As Eddie and Chavo argued about the interference, Dragon inadvertently nailed Chavo with a spinning heel kick.
In the process, Chavo tasted the steel railing. It must have tasted like the Buckle-Up burger at Vintage Grill.
Eddie scored with a brainbuster, mounted the top turnbuckle, and landed a frog splash.
1-2-3.
Eddie won at 11:08.
Rating: ***
Summary: Great back-and-forth match with storyline supplied by Chavo, but the Worcester faithful couldn't care less.
After the match, Chavo looks at Eddie yet attacks Dragon. When Eddie pulls him off, Chavo berates him. Eddie slaps him, but Chavo won't return the favor. Instead, he gives his uncle a peck on the cheek. Aw.
We see a dressing room door marked "WCW Restricted Area: Vince "the reason for the ratings" McMahon." HA!
Match 7 for the WCW US title: Goldberg (champion) versus Saturn
Highlights:
Goldberg hip-locked out of a go-behind and clotheslined Saturn.
When he gorilla-press-powerslammed Saturn, Goldberg intentionally dropped him like a bad habit during a second attempt.
Goldberg clotheslined him again, but Saturn unfurled a series of kicks.
As Saturn gave him a cross corner whip, he ate a thrust kick on his follow-through. Take that, Glacier!
Saturn slapped Goldberg who stood straight up taking offense.
After the match segued to the floor, Goldberg propped Saturn against the ring post yet HIT THE POLE rather than Saturn.
Speaking of Saturn, he broke the count and delivered a missile dropkick from the apron.
While Saturn mounted the top turnbuckle, he launched a flying spinning heel kick for 1.
Another spinning heel kick by Saturn preceded a rear chin lock.
When Goldberg sandwiched him in the corner to escape, he powered out of a sleeper to uncork a belly-to-belly suplex. Impressive!
Saturn rebounded with a swinging neckbreaker and attempted a vertical suplex.
As Goldberg countered with his own swinging neckbreaker, he gave Saturn a cross corner whip but came up empty on his follow-through.
Saturn trapped Goldberg in a head-and-arm suplex, grabbed a steel chair, and walloped Goldberg with another standing side kick.
After he set up the chair, Saturn delivered a springboard dropkick.
Upon Saturn's second effort, Goldberg came alive and caught him mid-springboard with a spear.
While he demolished Saturn with a Jackhammer, Goldberg retained to become 88-0.
Rating: ***½
Summary: Saturn took Goldberg by the hand and led him to an extremely worthwhile match. That's not easy to do.
Promo airs for WCW Great American Bash '98 LIVE on PPV on 6/14. Order NOW!
Match 8: Eric Bischoff versus Vince McMahon
Highlights:
Buffer introduced Bischoff followed by McMahon.
Since McMahon did not appear, referee Mickey Jay and the Worcester faithful counted to 10.
Bischoff won by countout at 0:10.
Rating: NONE
Summary: Awful egocentric bullshit acknowledging the competition. Never a good idea.
Match 9: "Macho Man" Randy Savage versus Bret "Hitman" Hart
Highlights:
"Rowdy" Roddy Piper was the special guest referee.
When Bret stalled at the onset, Piper left the ring and tossed him in. HA!
Savage clotheslined Bret and got 2.
As Bret headbutted Savage, he followed with a leg drop.
With Savage on the apron, Bret suplexed him back into the ring.
Bret split Savage's uprights, so Savage rolled to the floor.
After Bret joined him, he made Savage HIT THE POLE.
Bret clotheslined him, grabbed the steps, but missed maiming Savage by an eyelash.
Next, Savage made Bret taste the steel railing. It must have tasted like the Thunderbird at Jimmy's Tavern.
Savage rammed him into the steps, but Bret tossed him into the front row.
While Bret mounted the steel railing, he bashed Savage with a double axe handle.
The match meandered through the Worcester faithful, and Savage rammed Bret back-first into the hockey boards.
When they returned to ringside, Savage slammed Bret on the floor.
Back in the ring, Bret mercilessly attacked Savage's already injured right knee.
Heenan earned some love for me by equating a hero to a sandwich. If you think of it as such, Bonnie Tyler must have been extremely hungry to write a song about it.
Nevertheless, Bret fed Savage a side-Russian leg sweep followed by a piledriver for 2.
He dealt Savage a DDT, harassed the Worcester faithful, and got another 2.
As he delivered a backbreaker, Bret mounted the second turnbuckle but missed an elbow drop.
Savage hit an elbow drop followed by a suplex for 2.
After he mounted the top turnbuckle, Savage scored with the big elbow, injured his right knee, and got another 2.
Savage rammed him face-first into the mat, but Bret rebounded with another upright adjuster.
While Bret locked the Sharpshooter, Elizabeth bounced to ringside. Yowza!
Savage escaped and reversed the hold. Amazing!
When Bret made the ropes, Elizabeth entered the ring.
She distracted Piper, so Bret took advantage with his trick knee. Ingenious!
As Bret CREAMED Piper with a foreign object, Savage nailed Bret and stole the foreign object.
Suddenly, Hogan pushed Elizabeth out of the way and tripped Savage.
He rammed Savage's right knee into the ring post and slithered away like a garden snake.
After Bret reapplied the Sharpshooter, Savage submitted.
Bret won at 16:36.
Rating: ***½
Summary: Not the technical showcase everyone was expecting, but it garnered a ton of heat, contained both psychology and high-flying, and had a finish albeit dirty.
After the match, Bret spits on Savage.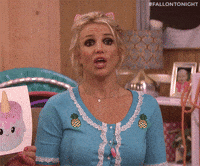 Match 10 for the WCW World tag team titles: The Outsiders (champions w/ the "American Nightmare" Dusty Rhodes) versus Sting & Giant
Highlights:
Buffer rumbled.
As Hall made his return since the Club La Vela Nitro on 3/16, he conducted his survey, and WCW got booed out of the Centrum.
Sting countered Hall's toothpick toss with a crotch chop.
When Hall chokeslammed Sting, he pantomimed Giant.
Sting rebounded by ramming Hall face-first into the mat.
After he dealt Hall a pair of inverted atomic drops, Sting scored with a pair of Stinger splashes.
Sting tried to hook a Scorpion death lock, but Nash intervened.
While Sting clotheslined Hall, Giant headbutted Nash from the apron.
Tags were exchanged on both sides, and Nash attempted a jackknife powerbomb.
As Giant countered with a Nash sandwich in the corner, he missed a haymaker.
Nash gave Giant a cross corner whip followed by a corner clothesline.
When Giant reversed a cross corner whip, he fed Nash his own corner clothesline.
He delivered a big boot, pantomimed Hogan, and landed an elbow drop.
After Giant SQUISHED Nash in the corner, the Worcester faithful made me proud with a "Let's go Wolfpack" chant.
Sorry, Chester.
Nonetheless, Sting tagged in and dodged interference from Hall.
While Sting was distracted by Hall, Nash booted him down to the mat.
Hall tagged in, caught Sting mid-cross body block, and hit a fallaway slam for 2.
As Hall belted Sting with a discus punch, Nash tagged in and rolled Snake Eyes.
Sting staggered into a clothesline by Hall who tagged in.
When Hall paint-brushed Sting, Nash tagged in, crotch-chopped Giant, and bestowed a Hall-assisted running guillotine to Sting.
Nash distracted referee Mark Curtis, so Hall clotheslined Sting again. SNEAKY!
After Hall tagged in, he got 2.
He applied a Nash-assisted abdominal stretch until Curtis caught the chicanery.
While Sting hip-tossed out of the hold, he missed an elbow drop.
Nash tagged in and scored with a sidewalk slam for 2.
As Nash applied a bear hug, Sting rang his bell to escape.
Hot tag Giant.
When he clotheslined Nash, Giant slammed him.
He split Nash's uprights and followed with a leg drop for 2.
After he dropped the strap, Giant astonishingly mounted the top turnbuckle but missed a splash.
Rhodes placed the belts on the apron upon jumping onto it.
While Nash dropped his own strap, Hall entered the ring and SMASHED Nash in the back with a title belt.
WE HAVE A HEEL TURN!
1-2-3.
Giant and Sting won at 14:47.
WE HAVE NEW CHAMPIONS!
Rating: ***
Summary: We haven't seen Hall for a couple of months. Kayfabe-wise, it appears that he took Hogan's money as an incentive to return. You couldn't spark a Nash-Hall feud any better.
After the match, Giant embraces Hall, and Rhodes celebrates the turn. Meanwhile, Sting remains shocked in the corner not revealing his intentions just yet.
Conclusion: A title change generated by a heel turn tops off an unbelievably great PPV. A practically immobile Savage elevated Bret to the next level within WCW. Jericho received his comeuppance from Malenko to a raucous ovation. The resolution to the cage match created a new character from an old one. Saturn carried Goldberg to another worthwhile match. The Eddie-Chavo saga continues, and Bischoff got to stroke his ego at the WWF's expense. Get all this!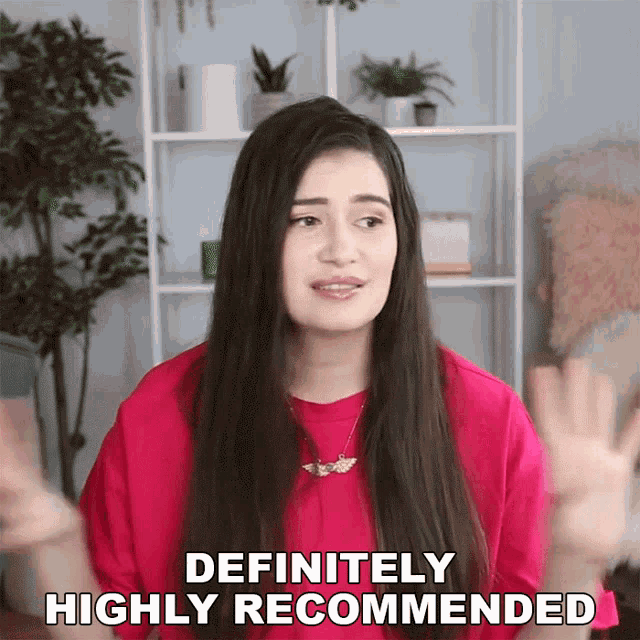 Buyrate: 0.72
Stay tuned for WCW Monday Nitro 5-18-98!
Comments? Suggestions? Send them to me at rsg@rockstargary.com and follow me on Twitter (@rockstargary202).
Custom Search