WELCOME TO ROCK STAR GARY REFLECTIONS!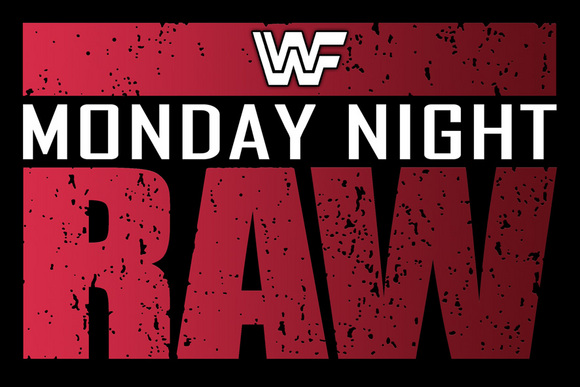 Taped from Wheeling, WV
Airdate: September 6, 1996 (taped 8/19)
Attendance: 4,903
Hosted by Kevin Kelly and Jim Ross
Opening montage.
Due to the US Tennis Open, once again, RAW was moved to Friday, so let's see what the WWF has it store…
Prior to our first match, we revisit Superstars when Mr. Perfect stole Helmsley's valet (aired 8/25, taped 8/20). Also, at CNE "Ex"Perience in Toronto on 8/24, Perfect stole his valet there as well.
Match 1 (Intercontinental title quarterfinals): Sid versus Hunter Hearst Helmsley (w/ Kimberly)
Highlights:
Since Sid was eliminated so early in "last week's" battle royal, he should have a lot of energy left for the Greenwich blueblood.
To begin, Sid reversed an Irish whip and delivered a big boot to Helmsley.
Helmsley came back with a swinging neckbreaker and a formal bow.
He then delivered a knee drop much to Kimberly's delight.
Another knee drop earned Helmsley a 2 count.
However, Sid no-sold Helmsley's rights then delivered a chokeslam.
On cue, Mr. Perfect came to ringside.
Sid then gave Helmsley a powerbomb for the pin.
Rating: DUD
Summary: Wow! Complete jobberdom for Helmsley here. He's still taking his medicine for the Curtain Call nearly four months later. Sid just PLANTED him with that powerbomb too. I'm surprised Helmsley didn't have a neck or back injury afterward.
After the match, Mr. Perfect woos Kimberly away from Helmsley. When Helmsley wakes up, he realizes that Kimberly left with Perfect.
Follow-up on Ahmed Johnson's injury: According to Dr. Joel Hackett, a.k.a. Dr. Feelgood, Johnson's kidney is still bleeding. Wouldn't he be dead by now if that was true? Regardless, Johnson promises he's coming back.
Before the next match begins, Ross promises "the biggest story of (his)…career."
Match 2 (Intercontinental title quarterfinals): Stone Cold Steve Austin versus "Wildman" Marc Mero (w/ Sable)
Highlights:
Brian Pillman joined the broadcast table for this match and promised big news about Bret's return to the WWF.
Due to his ties to the Hart Dungeon, Pillman has a solid connection with the Harts and will make an announcement at IYH on 9/22.
Speaking of Harts, according to Ross, the winner of this match will face Owen.
Early in the match, Mero hit a sunset flip for 2.
After a dropkick, Mero got another 2.
According to Ross, WWF officials have separated Helmsley and Perfect in the locker room.
Meanwhile, Mero hooked a backslide for yet another 2.
Quickly, Mero hooked an inside cradle for 2 again.
After a commercial break, Austin gave Mero a stungun for 2.
He then mounted the second turnbuckle but missed a forearm smash.
After giving Austin a cross-corner whip, Mero followed with a corner clothesline.
Next, he gave Austin the ten-punch count-along.
Following that, Mero hit a back drop, mounted the top turnbuckle, and delivered a double axe handle for 2.
Mero then gave Austin a knee lift for another 2.
Austin then used momentum to send Mero outside the ring.
Upon Mero's return, Austin pulled referee Mike Chioda in front of him as Mero delivered a shoulder block.
Chioda called for the bell disqualifying Austin.
Rating: *1/2
Summary: Austin said his time had come back at the King of the Ring, but tonight, his watch must have stopped.
After the match, Austin delivers the Stone Cold Stunner to Mero then tosses him outside the ring. Mero comes back and brawls with Austin until officials separate them.
The FootAction USA Slam of the Week was the powerbomb delivered earlier by Sid to Helmsley.
In the ring, Jerry "The King" Lawler interviews former Olympian Mark Henry. We then revisit Summerslam when Henry stopped Lawler from pouring more whiskey on Roberts. Lawler then challenges Henry to a match as the canned heat goes crazy while the crowd sits on its hands. Henry states that he isn't ready due to his limited training. When Lawler badmouths him, Henry accepts his challenge. It's a good thing Lawler didn't insult Texas; otherwise, he'd be a grease spot on the mat.
According to Kelly, the Undertaker will face the undefeated Salvatore Sincere on RAW this coming Monday beginning at 8:57pm ET. A-ha! So they too tried to compete by starting early. I wonder what Nitro's response will be.
Match 3: Mankind (w/ Paul Bearer) versus Alex "The Pug" Porteau
Highlights:
Why would a wrestler want to be nicknamed after a pug? While adorable, a pug is a tiny dog that couldn't hurt a fly. I fear for this guy's safety.
Ross then dropped the bomb that Diesel and Razor Ramon will be returning to the WWF. Hmmm…I thought Nash and Hall had iron-clad contracts with WCW. There has to be more to this story.
Meanwhile, Mankind gave Porteau a swinging neckbreaker as Ross details former Olympian Kurt Angle being at Titan Towers "yesterday."
Ultimately, Mankind applied the Mandible Claw for the submission.
Rating: DUD
Summary: Showcase match for the #1 contender to the WWF title: Mankind.
We then see a video from the CNE "Ex"Perience of Sycho Sid competing against Angus the Elephant. With help from his Special Olympic teammates, Sid won. During the live event, "Rowdy" Roddy Piper got involved.
In the ring, Mr. Bob Backlund promises a new "WWWF champion". The trainer for this individual will be the Iron Sheik who offers a lot of indecipherable words. So many words, in fact, that he gets cut off.
Promo for WWF Superstars on the USA Network beginning the weekend of 9/21-22.
Prior to the main event, the Undertaker cuts a pre-recorded promo on Goldust.
Match 4 for the WWF title: The "Heartbreak Kid" Shawn Michaels (w/ Jose Lothario) versus Goldust (w/ Marlena)
Highlights:
When Goldust charged at Michaels to start the match, Michaels tossed him over the top rope to the floor.
Goldust returned immediately only to be sent out the same way on the opposite side of the ring.
In a risqué marketing experiment, Ross plugged Michaels' appearance in the October '96 issue of Playgirl magazine. And here I thought that Ross was a happily married man. (I kid, JR, I kid.)
Quickly, Michaels fought Goldust outside the ring then tossed him back in.
He then mounted the top turnbuckle only to receive a shot to the midsection on the way down.
After reversing a cross-corner whip, Michaels gave Goldust the ten-punch count-along with a backflip.
Goldust came back with an uppercut and a clothesline then guillotined Michaels using the top rope.
Following that, a cross-corner whip by Goldust resulted in a Michaels flip to the floor.
Goldust joined him and then made him taste the steel railing. It must have tasted like the Clara Peller at the Later Alligator.
While Lothario occupied referee Earl Hebner's attention, Marlena blew smoke in Michaels' face. YUCK!
According to Ross, Mankind was supposedly watching this match backstage.
In the meantime, Goldust suplexed Michaels back into the ring and got 2.
After a commercial break, Goldust delivered a knee to Michaels' midsection and got another 2.
While Goldust held a rear chin lock, Mankind called out Michaels from the boiler room.
Shortly after, a double clothesline put both men down on the mat.
Michaels then hit a flying forearm and nipped up.
After a slam, Michaels mounted the top turnbuckle and hit a flying body press.
Goldust used momentum to land on top. Do we have a new champion?
1-2-NO!
During the commercial break, an ad aired for In Your House X: Mind Games coming 9/22 only on PPV.
After the commercial break, upon mounting the top turnbuckle, Michaels delivered the big elbow.
Before Michaels could hit Sweet Chin Music, Marlena got up on the apron.
Goldust then gave Michaels a sternum-first bump in the corner followed by an attempt of the Curtain Call.
Michaels flipped out of it, mounted the top turnbuckle, and hit a moonsault for the pin.
Rating: ***
Summary: If it's Michaels in '96, it has to be at least good. This one fits the bill. I'm not aware of too many matches between Michaels and Goldust, so if you've never seen this one, seek it out.
After the match, Mankind comes through the crowd and tries to get a 2-on-1 advantage, but Michaels escapes to save his skin.
Conclusion: This was a very skippable show; however, Ross' play-by-play during the show was a breath of fresh air compared to McMahon's style. If this show had been scheduled against last Monday's Nitro, it would have been slaughtered. Other than the Undertaker-Sincere match, no other matches were advertised for RAW on Monday.
TV Rating: 2.40
Stay tuned for week 51 of the Monday Night War!
Comments? Suggestions? Send them to me at rsg@rockstargary.com and follow me on Twitter (@rockstargary202).
Custom Search