WELCOME TO ROCK STAR GARY REFLECTIONS!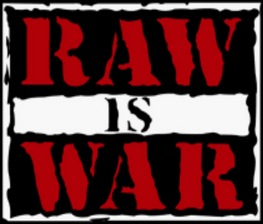 WWF RAW is WAR 7-21-97
Live from Halifax, Nova Scotia
Airdate: July 21, 1997
Attendance: 8,544 (sold out)
Hosted by Vince McMahon, Jim Ross, & Jerry "The King" Lawler
Who will win the flag match? The beloved Canadians or the hated Americans? What role will Michaels play at the PPV? How will Bret react? Let's find out!
Opening montage.
Prior to the opening match, we revisit IYH XV when Shamrock beat Vader albeit while still learning to wrestle.
Match 1: Ken Shamrock versus Vader (w/ Paul Bearer)
Highlights:
As Shamrock made his entrance, his pre-recorded promo aired.
Vader then almost decapitated Shamrock with a short-arm clothesline.
When he splashed Shamrock, Vader got 2.
He then distracted referee JIm Korderas so that Bearer could give Shamrock the business.
After he tossed Shamrock outside the ring, Vader joined and rammed him into the steps.
He then gave Shamrock a running body block while the Halifax faithful chanted "Va-der."
Next, Shamrock escaped a powerbomb attempt and delivered a belly-to-belly suplex.
He then hooked a leg bar on Vader until Bearer pulled Shamrock from the ring.
As Shamrock nailed Bearer, Vader slammed him upon his return to the ring.
He then mounted the second turnbuckle, hit a splash, but only got 2.
When Vader remounted the second turnbuckle, he ate knees during a Vader bomb.
Shamrock then gave Vader a cross corner whip, attempted a huracanrana, but got dumped over the top rope to the floor.
While Vader distracted Korderas again, Smith came to ringside and hit the running powerslam on the ramp on Shamrock.
GET OUT THE SPATULA!
Vader won by countout.
Rating: **
Summary: This was Shamrock's first TV loss thanks to Smith. I fear for Smith's life at Summerslam '97.
Pre-recorded comments from Halifax wrestling fans aired.
RAW is WAR is sponsored by Big Red.
Vignette for Brakkus airs.
In the ring, Vince interviews Bret with the Hart Foundation. As they receive a raucous response from the Halifax faithful, Bret compares the shape of the United States with a toilet bowl. Yikes! The Halifax faithful then chants "US sucks" while Bret complains about the American wrestlers' refusal to face the Hart Foundation tonight. When he challenges Undertaker for a match tonight, the Halifax faithful ROARED.
Smith then cuts a promo on Shamrock and wants a piece of him TONIGHT. As Owen refers to Austin as "slime," he challenges Austin tonight.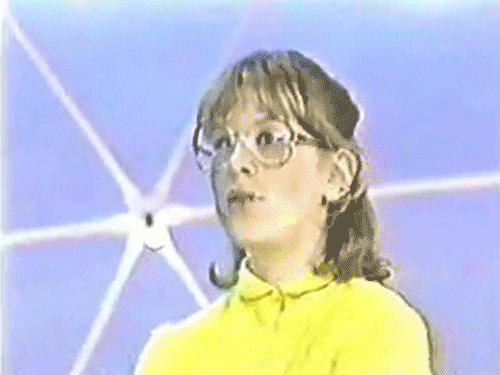 Ask and you shall receive! Austin answers the challenge at the entrance. While Austin calls Halifax "a living hell," he accepts the challenge for the flag match.
Promo for Summerslam '97 airs. It will be LIVE on PPV on 8/3. Order NOW!
According to Vince, both DoA and Los Boricuas were suspended for one week due to last week's actions. In reality, since neither faction was on the tour schedule for the week, the WWF saved money by not flying them in for the show.
We then revisit last week's show when said actions occurred. Each faction will face one another in an eight-man tag at the PPV. Gee, I can't wait.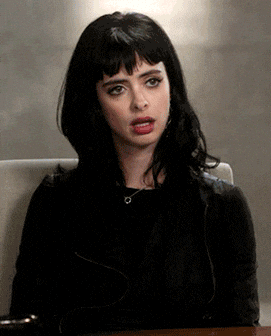 Prior to the next match, we revisit Shotgun Saturday Night when the Lawlers attacked Scott Putski culminating in a spike piledriver on a steel chair. How dastardly!
Match 2: Brian Christopher versus Brian Walsh
Highlights:
You may recall Walsh as Billy Pearl on the 1/27/97 episode of WCW Monday Nitro when he lost to Ultimo Dragon.
After a leap frog, Walsh gave Christopher a monkey flip.
He then delivered a second monkey flip from the corner.
As Walsh attempted an abdominal stretch, Christopher countered with the Stroke.
He then followed with a release German suplex along with a vertical suplex for 2.
When Christopher missed a fist drop, Walsh slammed and gave him an elbow drop for 2.
Christopher came back with a bulldog, but Walsh shoved him into the opposite turnbuckle during Christopher's second attempt.
After he gave Christopher the ten-punch count-along, Walsh hit a dropkick.
He then attempted a cross body block, but Christopher caught and powerslammed him.
As he mounted the second turnbuckle, Christopher delivered an inverted DDT.
He then mounted the top turnbuckle and hit the Tennessee Jam.
1-2-3.
Christopher won.
Rating: *
Summary: Showcase match for Christopher.
Vignette for the Truth Commission airs.
After a commercial break, the WWF flashback was when Matt Pomposelli won a house at IYH I.
Vince then shills the $1 million-dollar chance at Summerslam '97 while the Halifax faithful chant "Sa-ble."
Video featuring the many incarnations of Mick Foley airs. Specifically, they focus on Dude Love. Vince then mistakes "one-night stand" for one-hit wonder. Pre-recorded comments from Austin followed.
After a commercial break, we revisit last week's episode when the Godwinns destroyed the Road Warriors. According to Vince, the Road Warriors will face the Godwinns at the PPV. Pre-recorded comments from the Road Warriors followed.
We then revisit Shotgun Saturday Night from 4/28 when the Road Warriors inadvertently broke Henry's neck.
Match 3 (triple-threat): The New Blackjacks versus the Godwinns versus the Headbangers
Highlights:
Winner of the match will become #1 contenders to the WWF tag team titles.
As the New Blackjacks made their entrance, their pre-recorded promo aired.
The Headbangers then made their entrance while their pre-recorded promo aired. During the promo, Mosh made me nauseous by squirting water out of his nose.
Phineas and Mosh gave Windham an Irish whip followed by a double clothesline.
When Bradshaw tagged in, he gave Mosh a short-arm clothesline.
Henry and Thrasher tagged in, and Henry gave him a standing wheelbarrow facebuster for 2.
After a double clothesline put both Henry and Bradshaw down on the mat, Mosh tagged in and got 2 on Bradshaw.
Windham tagged in and slammed Henry.
As he gave Mosh a snap suplex, Windham got 2.
Henry then gave Mosh a back elbow, and Windham hooked an inside cradle on Mosh for another 2.
When Thrasher tagged in, Henry gave him a HARD cross corner whip injuring the back.
Bradshaw then slammed Thrasher, hit an elbow drop, and got 2.
After Phineas and Mosh tagged in, Mosh delivered a dropkick to Phineas.
Windham tagged in and gave Mosh a back elbow.
As Phineas gave Windham and Mosh a double noggin knocker, Henry tagged in.
Windham then gave Henry a belly-to-back suplex for 2.
When Windham hooked an inside cradle on Henry, Mosh and Bradshaw distracted referee Mike Chioda.
Thrasher then mounted the top turnbuckle, but the Headbangers couldn't successfully hit the Stage Dive.
While Windham attempted a lariat, Phineas nailed him with the slop bucket.
Henry then pinned Windham as the Godwinns became #1 contenders.
Rating: DUD
Summary: Who in their right mind thought THIS was a good idea? The Halifax faithful, in droves, sought popcorn so none of these teams is over.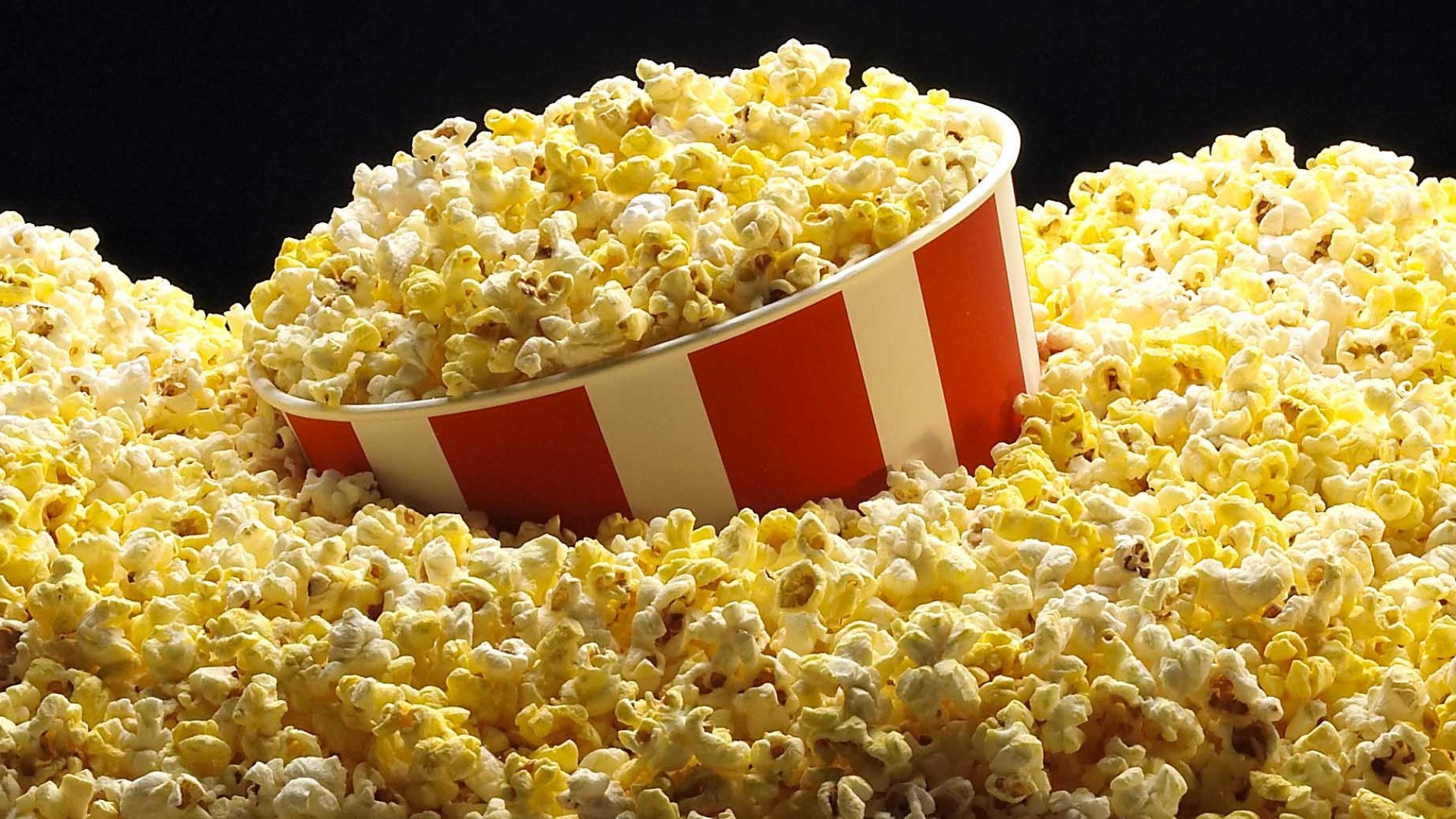 Ross then shills the WWF Superstar Line teasing Sid's possible retirement.
Lawler then disparages Canadians for "commandeering a ferry." That was random.
WAR ZONE!
In the ring, Ross interviews the "Heartbreak Kid" Shawn Michaels who performs a back flip from the top rope to the mat. What knee injury? Michaels then refers to Ross as "Garth Brooks" and runs down Canadians. While the Halifax faithful vociferously believes that Michaels isn't a heterosexual, he volunteers to join Austin in the flag match.
While the Halifax faithful chants "we want Bret," Michaels reveals that he will be the special guest referee for the WWF title match at the PPV. That won't sit well with Bret. According to Michaels, if he "doesn't call (it) down the middle," he'll never wrestle in the US again. This was a good test should Michaels ever turn heel because he played well against the jeers of the Halifax faithful.
More pre-recorded comments from the Halifax faithful air.
Vince then shllls the Discovery Zone $1 million-dollar chance. Clue #4 is "of luxury" brought to us by Wink Collins. Thus, the clues are "A key to a life of luxury." Enter NOW!
Match 4: The Patriot versus Hunter Hearst Helmsley (w/ Chyna)
Highlights:
As Patriot made his entrance, he got booed out of the building.
Helmsley then gave Patriot a cross corner whip but ate boot on his follow-through.
According to Ross, Helmsley will face Mankind in a steel cage at the PPV.
Patriot then powerslammed Helmsley for 2.
Meanwhile, the Hart Foundation came to ringside.
Patriot then gave Helmsley a snap suplex while Bret confronted Vince at the broadcast table.
While Bret complained about Michaels' involvement in the PPV main event, he knocked Vince's headset off his head. Wow!
An irate Vince then brawled with Bret while pulling the shirt over Bret's head.
As Patriot got involved in the melee, the Hart Foundation triple-teamed him.
Patriot won by DQ.
Rating: NONE
Summary: The match was merely a backstory for the Vince-Bret brawl. Methinks Vince and Bret have not seen the last of one another.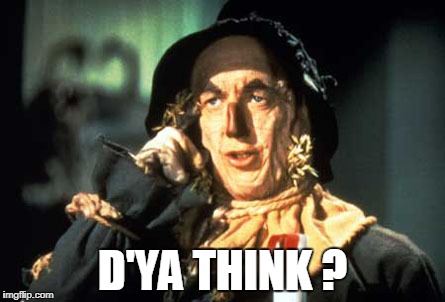 Afterward, officials escort the Hart Foundation backstage.
Upon completion of a commercial break, Vince remains speechless while Ross interviews Bearer. While Bearer details that both Kane and Undertaker possess half of a statue and he has Kane's portion, he reveals a charred Grim Reaper. When Ross questions him about Kane's existence, Bearer gets hostile and threatens to bring him.
Match 5: Goldust (w/ Marlena) versus Faarooq (w/ Kama Mustafa)
Highlights:
As Goldust made his entrance, his prerecorded promo on Pillman aired.
He then face-planted Faarooq while Vince solemnly clarified Michaels' role at the PPV.
When Goldust delivered a powerslam, he got 2.
He then attempted a splash but ate knees.
After Faarooq hit a snap suplex, he got 2.
Goldust then reversed a cross corner whip but ate a knee to the midsection on his follow-through.
Suddenly, Vince left the broadcast table.
Faarooq then mounted the second turnbuckle and hit a clothesline for 2.
As Goldust delivered a pair of lariats, Ross announced that Michaels was attacked backstage.
Goldust then gave Faarooq a cross corner whip followed by a bulldog.
While referee Jim Korderas was occupied with Faarooq, Kama tripped Goldust coming off the ropes. SNEAKY!
Marlena then got up on the apron to distract Korderas. That allowed Kama to pummel Goldust outside the ring.
When Kama gave Goldust a short-arm clothesline on the floor, he rammed Goldust face-first into the apron.
He then tossed Goldust back in the ring, and Faarooq hit the Dominator.
Evidently, Korderas saw Kama's actions outside the ring and finally called for the DQ.
BOOOOOOOOOOOOOOOOOO!
Rating: -*
Summary: Suspension of disbelief is an integral part of enjoying pro wrestling. This match made it difficult to do just that. What a waste of time.
More pre-recorded comments from the Halifax faithful air.
After a commercial break, we see a dazed Michaels refusing medical attention in the locker room. Obviously, they're making an angle out of the real fight between Bret and Michaels last month. When Vince comes in, Michaels swears at him while angry about the situation.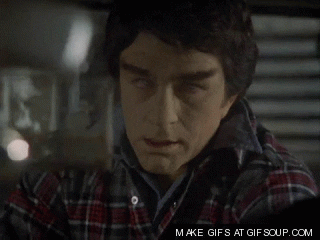 Match 6 (flag): WWF champion Undertaker and WWF tag champions Stone Cold Steve Austin, & Dude Love versus Bret "Hitman" Hart, WWF Intercontinental champion Owen Hart, & WWF European champion the "British Bulldog" Davey Boy Smith
Highlights:
Before the match began, Bret requested the Canadian national anthem be played.
Dude Love and Austin began the match at a two-on-three disadvantage.
As Owen backdropped Dude Love over the top rope to the floor, Bret gave Austin an inverted atomic drop.
He then clotheslined Austin over the top rope to the floor.
Next, Austin tried to capture the American flag, but Owen stopped him.
Dude Love then reversed an Irish whip but ate an enziguri from Owen.
When Owen tries to get the Canadian flag, Austin stopped him.
Prior to a commercial break, the Undertaker's GONG sounded.
Not THAT gong!
Sidebar: How did this make network TV?
Regardless, after the commercial break, Smith slammed Dude Love and instinctively made a lateral press. Well, nobody accused his elevator of reaching the top floor.
During the commercial break, Undertaker joined Austin and Dude Love in the American corner.
As Owen tagged in, Dude Love tried to capture the flag, but Owen stopped him.
Dude Love then gave Owen the ten-top-turnbuckle count-along, but the Halifax faithful wasn't biting.
When Undertaker tagged in, he gave Owen a cross corner whip followed by a standing choke.
He then delivered a chokeslam and covered Owen. Bret had to remind him that it was a flag match with a kick to the head.
While Austin tagged in, Owen gave him a cross corner whip but ate a clothesline.
Austin then delivered a vertical suplex followed by a forearm smash.
As he embraced heel mannerisms to the Halifax faithful's chagrin, Austin put his feet on the ropes during a rear chin lock.
Owen attempted a comeback, but Austin put a knee into his midsection.
When Dude Love tagged in, he gave Owen a cross corner whip, but Owen made a mad dash for the Canadian flag.
Dude Love then stopped him with a low blow, yet Owen countered a swinging neckbreaker with a DDT.
After Austin tagged in, he placed Owen atop the top turnbuckle, joined, and attempted a superplex.
Instead, Owen shoved him down to the mat.
During the second commercial break, promo #2 for Summerslam '97 aired.
When the show returned, Dude Love hooked a sleeper on Owen.
Speaking of Owen, he countered the sleeper with a belly-to-back suplex.
Although he missed an elbow drop, Owen hit a spinning heel kick to Dude Love.
Austin tagged in, ducked an enziguri, and attempted the Sharpshooter.
As Owen escaped, he clotheslined Austin.
Bret tagged in and clotheslined Austin to a big ovation.
After Bret attempted the ring post figure-four leg lock, Dude Love nailed him.
Undertaker tagged in and chokeslammed Smith.
When Undertaker attempted the tombstone, Bret saved Smith.
A double clothesline then put both wrestlers down on the mat.
While Undertaker sat up, he attempted to capture the American flag.
Owen stopped him, so Austin assisted Undertaker by fighting with Owen.
When both Bret and Undertaker tried to capture their respective flags, Brian Pillman crawled from underneath the ring to prevent Undertaker from winning.
Bret then captured the Canadian flag to a tremendous ovation.
Rating: **
Summary: Give Owen a ton of credit for holding the match together. Despite cheering for the Canadians, the Halifax faithful didn't boo much outside of Austin's antagonism. That, along with Dude Love and Undertaker's inability to work heel, caused the match to be flat. The ending, although screwy, made sense since the Hart Foundation can cheat at will and still be loved in Canada.
After the match, Bret and the Hart Foundation celebrate their victory with the Halifax faithful. As the program ends, Ross states "Austin is PISSED."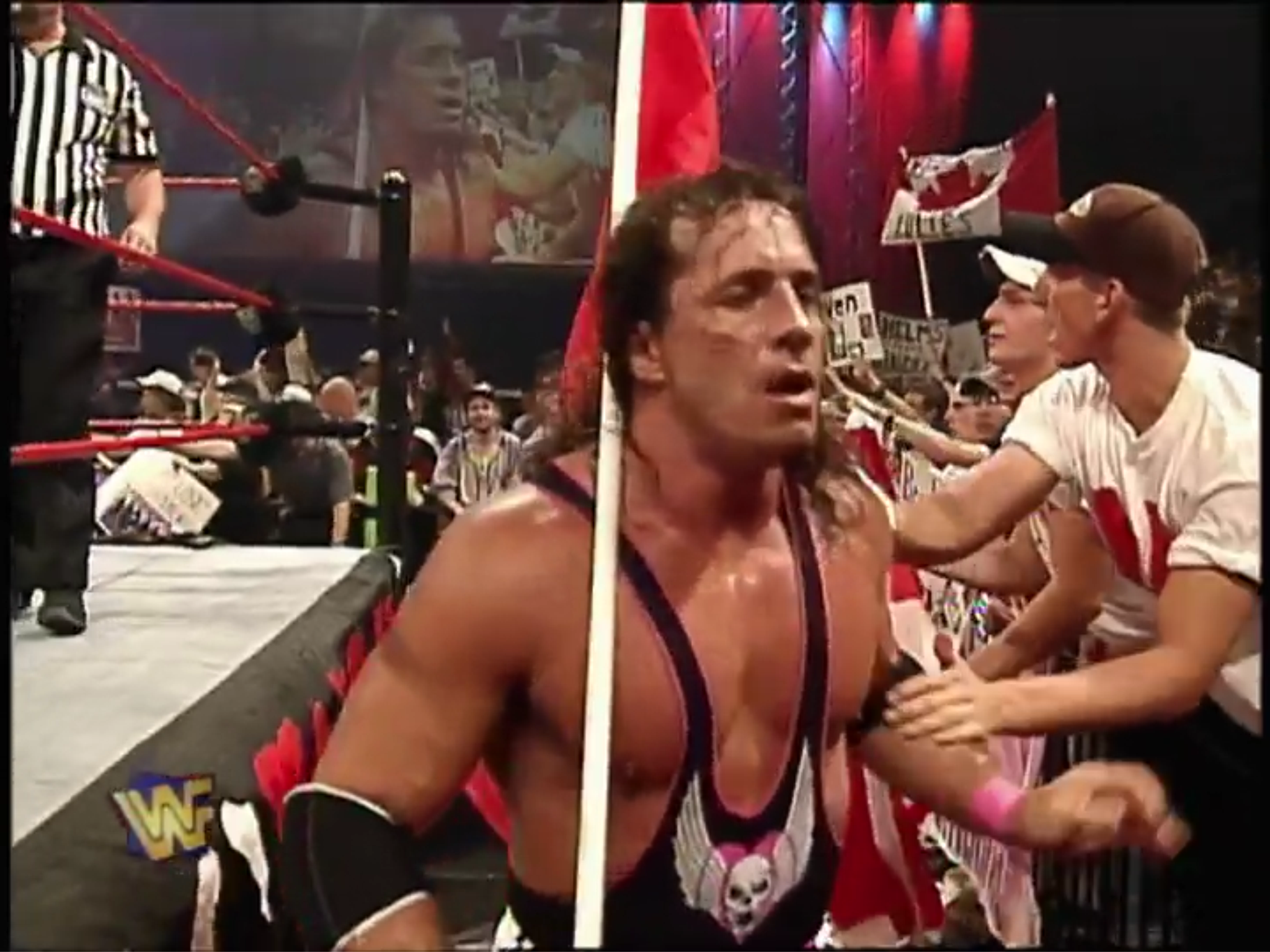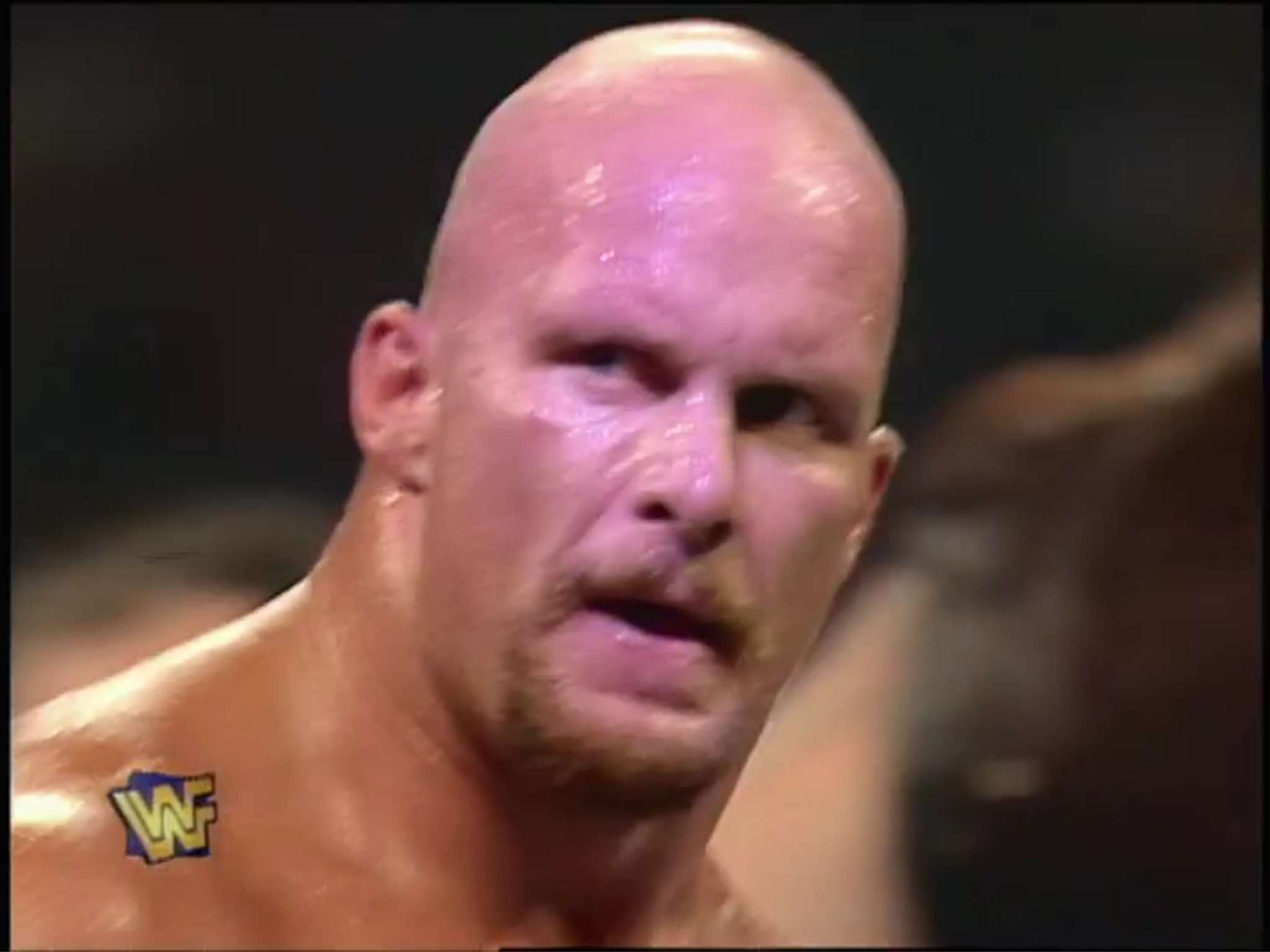 Conclusion: As a social experiment, this show succeeded due to Halifax's opposite response of the American wrestling audience in previous episodes. On the other hand, as a wrestling show, it was merely mediocre because its sole purpose was to shill the PPV. In addition, as an episode of RAW is WAR during the Monday Night War, it stunk because, due to being unopposed, the WWF filled the program with pre-recorded fluff since it cannot do that when Nitro is on TNT. Personally, I'd skip this episode unless you've never seen the flag match.
TV Rating: 4.05
Stay tuned for WCW Monday Nitro 07-22-97!
Comments? Suggestions? Send them to me at rsg@rockstargary.com and follow me on Twitter (@rockstargary202).
Custom Search