WELCOME TO ROCK STAR GARY REFLECTIONS!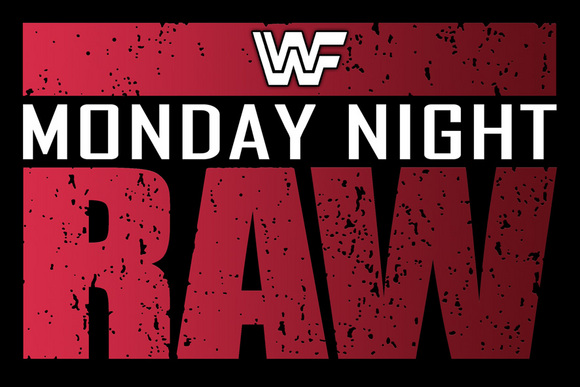 WWF Monday Night RAW 7-19-93
Live from New York, NY
Airdate: July 19, 1993
Attendance: 1,200 (sold out)
Hosted by Vince McMahon, "Macho Man" Randy Savage, and Bobby "The Brain" Heenan
Will Jannetty make it 2 for 2 against Michaels on RAW? Can Tiny Tim make the "King" tip-toe through the tulips? Let's find out!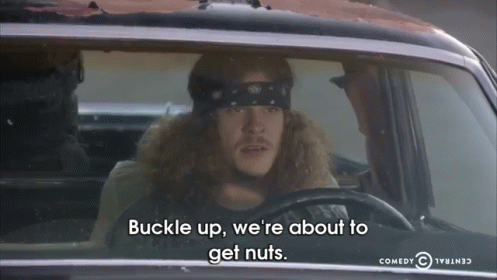 To open the show, footage airs of the "Call to Action" campaign spearheaded by Lex Luger. Speaking of Luger, he believes it's "cool" to be patriotic. We then get our first glimpse of the Lex Express. Methinks he got a good deal on that after trading in the Chevy truck.
Opening montage.
Prior to the opening match, we revisit RAW from 5/17 when Mr. Perfect subtly assisted Jannetty in defeating Michaels for the IC title.
Match 1 for the WWF Intercontinental title: The "Heartbreak Kid" Shawn Michaels (w/ Diesel) versus Marty Jannetty
Highlights:
Michaels backdropped Jannetty who landed on his feet. Impressive!
When Jannetty clotheslined Michaels, he got 2.
He then rolled up Michaels for another 2.
To avoid a roll-up, Jannetty used momentum to send Michaels between the ropes to the floor. Clever!
Michaels then gave Jannetty a cross corner whip but came up empty on his follow-through.
As Jannetty hip-tossed him, he followed with a slam for 2.
Michaels rebounded with a back elbow, gave Jannetty another cross corner whip, but ate boot on his follow-through.
After Jannetty mounted the second turnbuckle, he clotheslined Michaels.
He then mounted an adjacent top turnbuckle, noticed Michaels stood up, and landed on his feet.
When he hit a DDT, Jannetty pinned Michaels.
WE HAVE A NEW CHAMPION!
But, wait! Michaels' foot was on the bottom rope; thus, the match continued.
Following a commercial break, Michaels reversed an Irish whip but fell victim to a vertical suplex. Jannetty then got 2.
He then delivered a backbreaker for another 2.
As Jannetty gave Michaels a cross corner whip, he faked out Michaels on a float-over and hooked a sleeper.
Michaels then countered with a belly-to-back suplex, received a cross corner whip, and hit a back elbow during Jannetty's follow-through.
After he put a knee into Jannetty's back sending him to the floor, a mid-ring collision caused Michaels to fall out of the ring.
Following another commercial break, Michaels leaped to the top turnbuckle and delivered a double axe handle for 2.
He then put a knee into Jannetty's midsection while the Manhattan faithful chanted "Mar-ty."
When he hooked a front face lock, Michaels put his feet on the ropes for leverage. SNEAKY!
To counter the hold, Jannetty crotched Michaels on the top rope. OUCH!
He then gave Michaels a flying back elbow for 2.
As Jannetty countered a powerbomb with a huracanrana, he got another 2.
He then gave Michaels another cross corner whip but came up empty on his follow-through.
After Michaels mounted the top turnbuckle, he delivered a cross body block.
On the other hand, Jannetty used momentum to land on top, yet he couldn't get 3.
Jannetty then hit a Rocker Dropper and prepped for a superkick.
Instead, Michaels tied himself up in the ropes.
With Michaels leaning against the ropes, Jannetty attempted a cross body block.
Michaels then evaded him causing Jannetty to fly over the top rope to the floor.
While referee Earl Hebner occupied himself with Michaels, Diesel tossed Jannetty back into the ring. Despite being helpful, those types of shenanigans are greatly frowned upon.
Regardless, Michaels then placed an arm over Jannetty and pinned him.
Michaels retained.
Rating: ***½
Summary: I get that Diesel's interference cost Jannetty the title, and his presence is still somewhat new However, with a better finish and improved psychology, this match had room to grow. As it is, it's a great match with a funky finish. I'd still recommend it.
Promotional consideration paid for by the following: ICOPRO and Slim Jim.
Savage bullies Heenan into watching WWF Mania, and Heenan retorts with All-American Wrestling.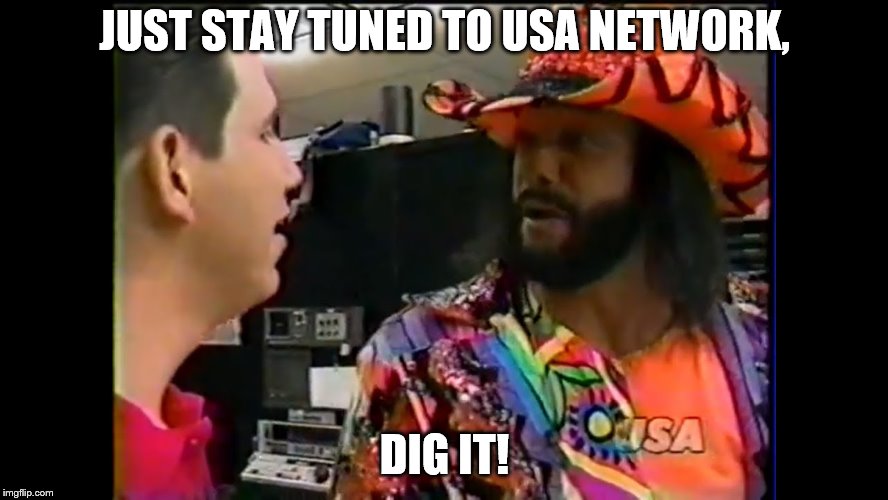 In the ring, Vince interviews Money, Inc. IRS claims that they were robbed of the tag titles but will regain them next week on Superstars. As DiBiase runs down Razor Ramon, the Manhattan faithful chants "Ra-zor." Suddenly, Ramon comes to the ring yet refuses to work for them. Instead, he works for himself.
When DiBiase tries to humiliate him, Ramon shoves him down to the mat. IRS then attempts to send Ramon packing, but Ramon uses momentum to vault him over the top rope to the floor. WE HAVE A FACE TURN! Afterward, DiBiase challenges the 1-2-3 Kid to prove to Ramon that he's the better wrestler.
Match 2: Men on a Mission (w/ Oscar) versus Hank Harris & Rich Myers
Highlights:
Myers and Harris attempted to attack MOM at the onset but failed miserably.
In fact, Mabel clotheslined Harris over the top rope to the floor.
MOM then gave Myers a drop toe hold/leg drop combo. I'll let you guess who applied the drop toe hold.
Nevertheless, Mabel tossed Myers across the ring and tagged in Mo.
MOM then delivered a double back elbow followed by a double elbow drop.
As tags were exchanged on both sides, Mabel slammed Harris.
MOM then executed a Mabel sandwich on Harris SQUISHING him into Smithereens.
1-2-3.
MOM won.
Rating: DUD
Summary: Showcase match for MOM. Rap isn't my favorite style of music, so I'll take a pass. Your mileage may vary.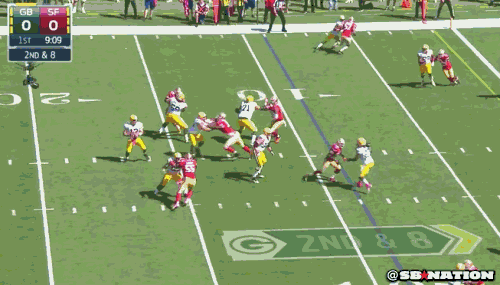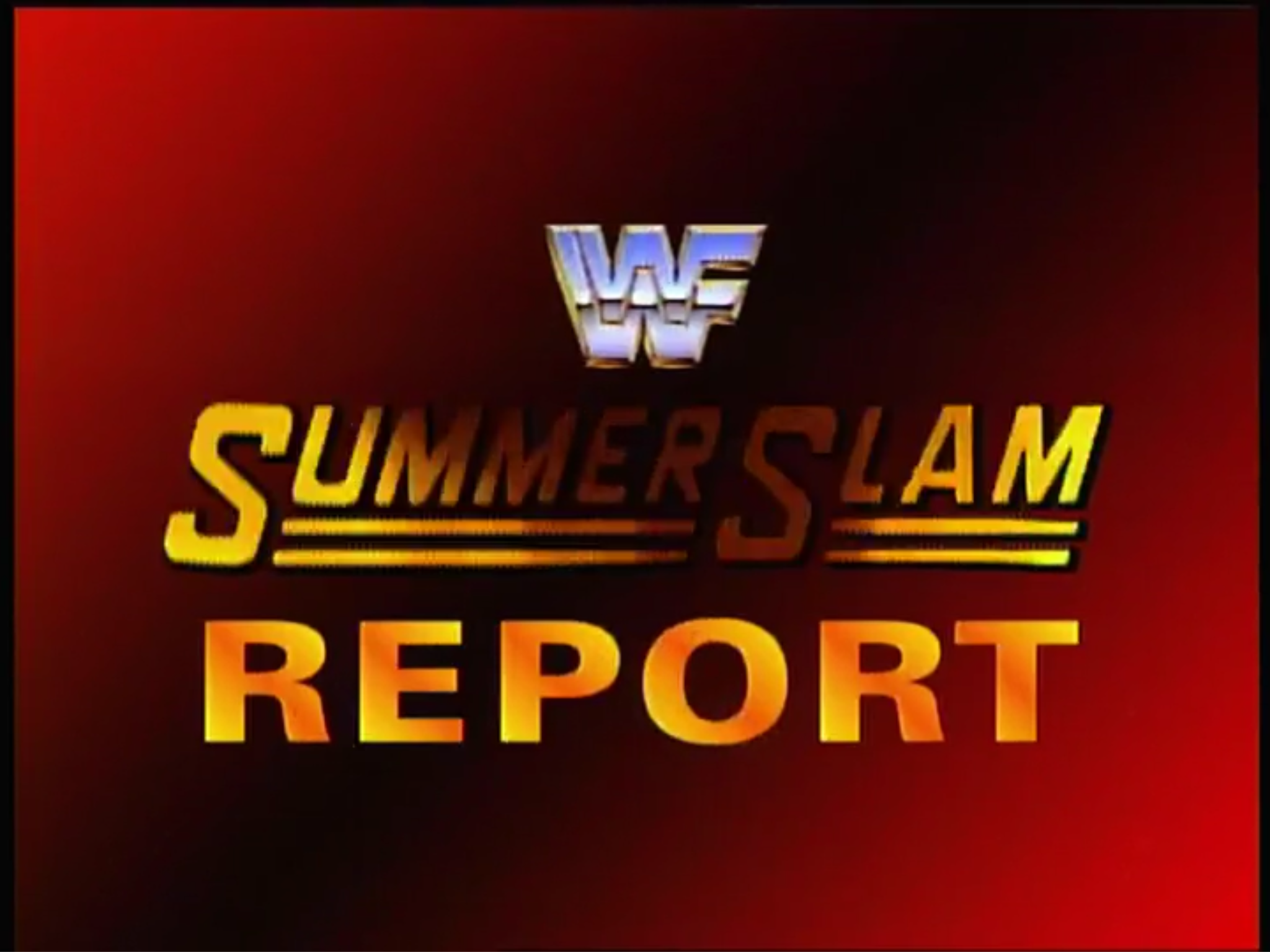 SUMMERSLAM REPORT: Once again, "Mean" Gene Okerlund shills the matchup between Bret and Lawler. Also, Undertaker will face Giant Gonzalez in a "Rest in Peace" match, but only Undertaker knows what that entails. Next, Okerlund states that WWF President Jack Tunney will declare a ruling on whether or not Luger will face Yokozuna for the WWF title at the PPV.
Footage airs of the Lex Express and Luger's "Call to Action" campaign. Luger will be on Regis and Kathy Lee tomorrow. Check your local listings.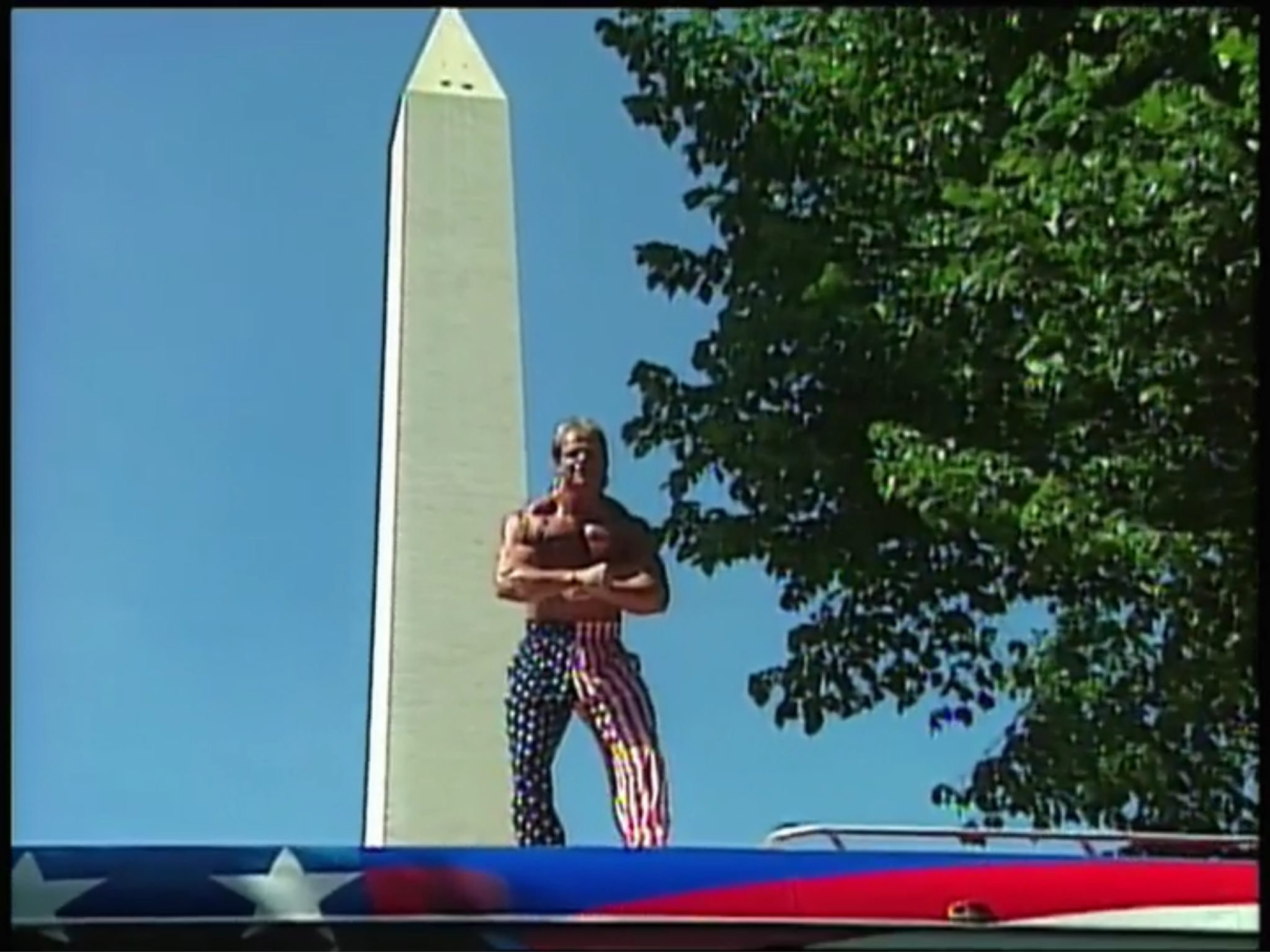 Match 3: Bastion Booger versus Scott Despres
Highlights:
Booger clotheslined Despres and jumped on his back.
When he delivered a leg drop, Booger powerslammed Despres.
He then SQUISHED Despres and pinned him.
Rating: DUD
Summary: Showcase match for Booger.
Next week, Bret faces Bigelow in a rematch from King of the Ring '93.
THE KING'S COURT: Lawler interviews entertainer Tiny Tim. While the Manhattan faithful chants "We Want Bret," Tim denounces the "Burger King" label for Lawler yet refers to him as "the Dairy Queen." HA! Lawler responds by destroying Tim's ukulele. What a bully!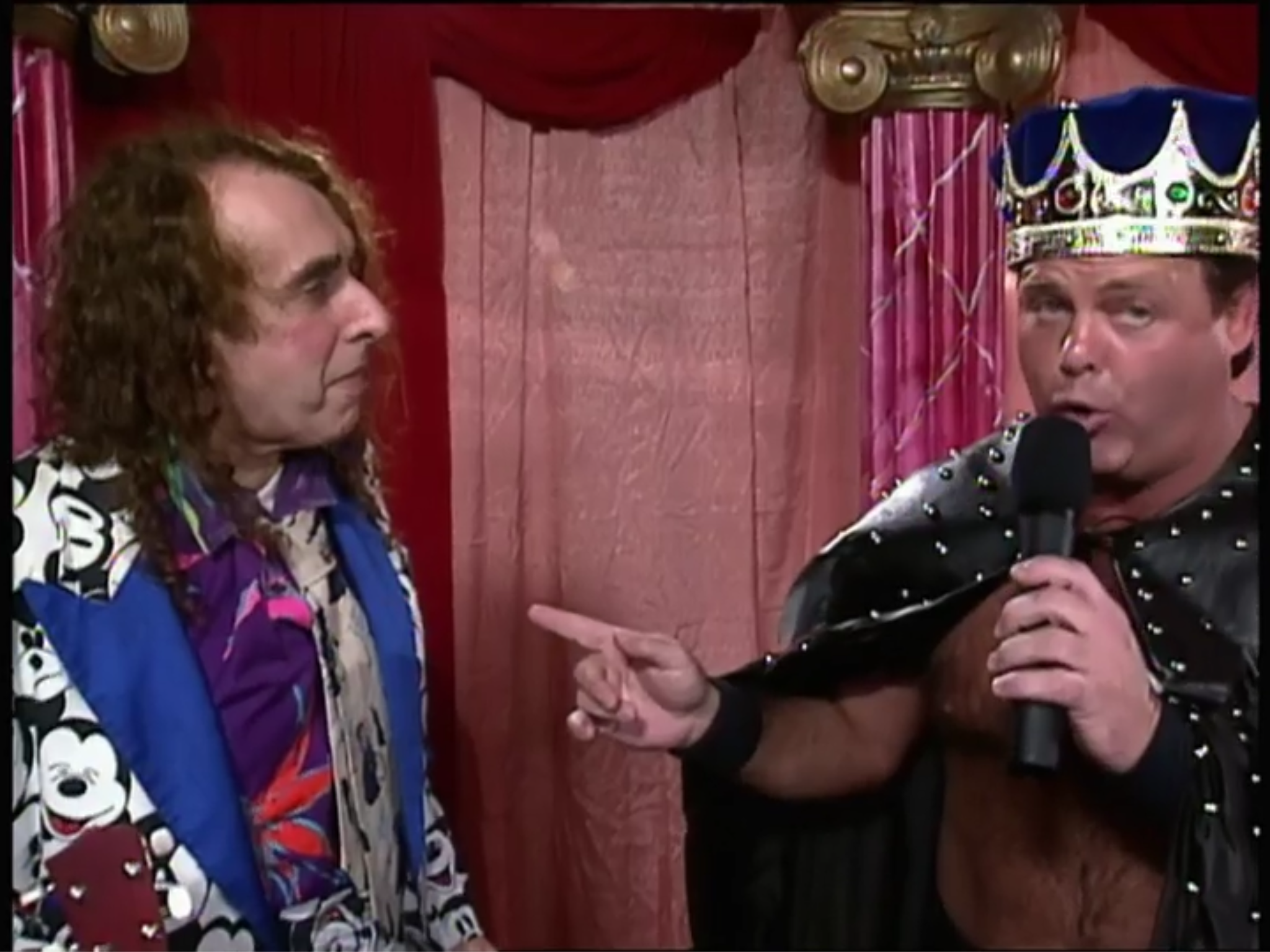 Promotional consideration paid for by the following: WWF action figures and WWF Royal Rumble: the video game.
Match 4: The 1-2-3 Kid versus Chris Duffy
Highlights:
As the match began, Money Inc. came to ringside.
The Kid gave Duffy a series of kicks for 2.
When Duffy hip-tossed the Kid, Ramon entered through the Manhattan faithful.
The Kid then delivered a spinning thrust kick followed by a pair of leg drops.
After he gave Duffy a cross corner whip, the Kid ate boot on his follow-through.
He then recovered with a spinning heel kick followed by a clothesline.
As he whipped Duffy into the corner, the Kid dropkicked him.
He then mounted the top turnbuckle and hit a guillotine leg drop.
1-2-3.
The Kid won.
Rating: ½*
Summary: Showcase match for the Kid.
After the match, the Kid exits through the Manhattan faithful to avoid Money, Inc. Ramon then taunts DiBiase to close the show.
Conclusion: Credit Diesel for enabling Michaels to victory over Jannetty. In addition, Tiny Tim's tulips were quivering by the end of the King's Court. Check this episode out as it packs a good punch.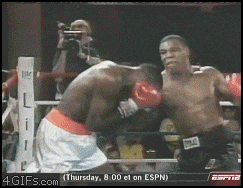 TV Rating: 2.9
IN OTHER NEWS THIS WEEK: WCW held Worldwide tapings at Disney/MGM Studios from 7/7 until 7/11. Needless to say, months of angles were EXPOSED including numerous title changes. Also, the NWA was PISSED about a title change or two. Obviously, I won't spill the beans because I don't broadcast spoilers. Let's see what happens at their next PPV. Speaking of which...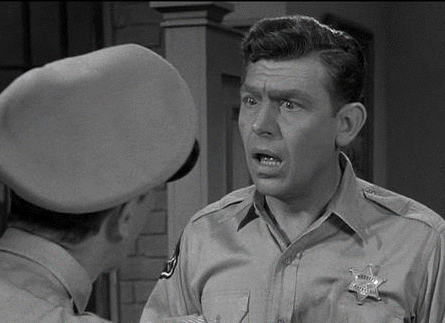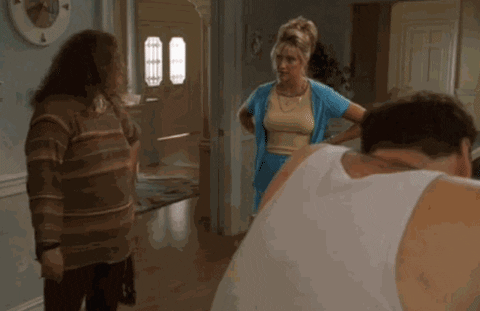 Stay tuned for WCW Beach Blast '93!
Comments? Suggestions? Send them to me at rsg@rockstargary.com and follow me on Twitter (@rockstargary202).
Custom Search