WELCOME TO ROCK STAR GARY REFLECTIONS!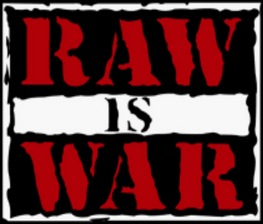 WWF Monday Night RAW 05-18-98
Live from Nashville, TN
Airdate: May 18, 1998
Attendance: 11,528 (sold out)
Hosted by Jim Ross, Michael Cole, Kevin Kelly, & Jerry "The King" Lawler
In what unique fashion will Mr. McMahon screw with Austin? Who's the mystery man? Will Venis explode in his in-ring debut or just fizzle? What's new with Sable? Can the Rock and Owen win the tag titles? Let's open this up and find out!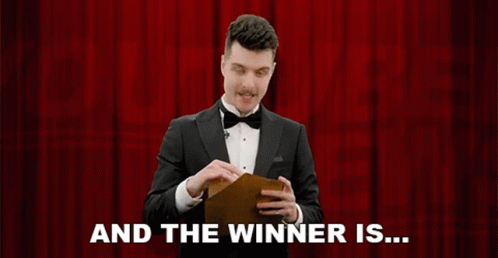 Opening montage.
Mr. McMahon along with Brisco and Patterson head to the ring amid a chorus of boos. As McMahon crows about his "devastating" clothesline, he mentions that Austin has a "mild concussion." JR disagrees, but McMahon declares that Austin is barred from the arena.
Earlier tonight, Austin attempted to enter the Ryman Auditorium, but WWF Security stopped him. Austin threatened his way into the building but only after five minutes and some "Steveweisers."
When we return to live action, Dude approaches the ring dressed in coat and tie. Dude cuts a promo, yet the Nashville faithful chants "Au-stin" to spite him. Next, McMahon introduces Runnels who walks to the ring with a knee brace. McMahon runs him down and books him in a match against Dude TONIGHT.
If Runnels wins, he'll face Austin at the PPV; however, should he lose, Runnels works without pay for a month. Runnels accepts and crowns Dude to big cheers. In response, Dude, Patterson, and Brisco triple-team him. Officials arrive to restrain Runnels upon his exit from the ring.
Outside the arena, Lawler brings a hooded individual into the arena but gets stopped by WWF Security. Once the security guard verifies that it's not Austin, he permits Lawler and the mystery man into the arena.
Backstage, Lawler has misplaced the mystery man but finds him on a payphone listening to the "Ross Report" on the WWF Superstar Line.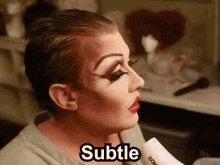 Match 1: Val Venis versus 2 Cold Scorpio
Highlights:
This match marked Venis' WWF wrestling debut.
When Venis blocked a kick, he fed Scorpio a forearm.
Scorpio retaliated with a clothesline, escaped an arm bar with a somersault, and dealt Venis a leg lariat.
As Venis gave Scorpio a pair of cross corner whips, he followed with corner clotheslines for 2.
He powerslammed Scorpio and swiveled for the female contingent of the Nashville faithful.
When Scorpio hooked a sunset flip, he got 2.
Scorpio uncorked a spinning heel kick, gave Venis a cross corner whip, but ate a shoulder block.
After he slammed Scorpio, Venis mounted the second turnbuckle, leaped, but ate boot.
Venis reversed an Irish whip but took another spinning heel kick in the mush.
While Scorpio gave Venis a cross corner whip, he delivered a back elbow.
He slammed Venis, mounted the top turnbuckle, and unleashed an inverted splash for only 2. Nifty!
As Venis rebounded with a German suplex plus a bridge, he got 2.
Venis mounted the top turnbuckle, but Scorpio crotched him.
When he slammed Venis down to the mat, Scorpio whipped him into the corner and clotheslined him.
He slammed Venis, mounted the top turnbuckle, but missed a moonsault.
After Venis mounted the top turnbuckle, he launched a Money Shot (flying splash).
1-2-3.
Venis won at 6:10.
Rating: ***
Summary: Decent debut for Venis as Scorpio gave him quite the competition. He's certainly over with the ladies. His ring work may impress the men somewhere down the line.
Austin returns to enter the arena but gets stopped by WWF Security again. As he determines that the security guard "wants to do things the hard way," Austin rams him directly into the garage door. Upon pummeling the woefully outmatched guard, Austin radios for medical assistance while warning Mr. McMahon: "(Your) ass belongs to Stone Cold."
Following a commercial break, Austin walks to the ring to a raucous ovation. He grabs a microphone, summons a LOUD "hell yeah," and calls out McMahon including his entourage. As McMahon stands at the entrance to berate Austin, Austin mocks and threatens them. Next, he demands a street fight against all three men TONIGHT while McMahon appears to be shocked. Patterson and Brisco accept the challenge, but McMahon leaves the 2-on-1 as a mystery for later. Austin's language, while not offensive to me, was extremely strong.
Vignette for Edge airs.
RAW is WAR is sponsored by 1-800-COLLECT, Castrol GTX, WWF: The Music Volume 2, and Super Soaker.
Lawler finds his mystery man getting makeup from the fashion artist. "You protect me, and I'll protect you," says Lawler.
Sable arrives to a monstrous reaction and enters the ring. Upon grabbing the microphone, she calls out Mero. As Mero makes his way to the ring, we revisit the destruction of his career from last week. The Nashville faithful serenades her with a "Sa-ble" chant, yet their hero "lets bygones be bygones." After Sable wishes to have an "amicable split," Mero states she's "(his) property" and demands she stand in his corner. Reluctantly, Sable agrees.
Match 2: "Marvelous" Marc Mero (w/ Sable) versus Terry Funk
Highlights:
Mero ambushed Funk upon his arrival, leaped from the apron, and landed a double axe handle.
As he rammed Funk back-first into the steel railing, Mero clobbered him right off the apron.
Funk reversed an Irish whip on the floor sending Mero into the steps.
When he landed an elbow smash, Funk piledrove Mero for 2.
He dealt Mero a hangman's neckbreaker for another 2.
After Mero rebounded with a series of clotheslines, he gave Funk a cross corner whip followed by a corner clothesline.
JR's commentary about "senior citizens in this game" came off as extremely petty. I love Ross, but this was hogwash.
Nevertheless, Mero gave Funk another cross corner whip but ate boot on his follow-through.
Funk clotheslined Mero, and the Nashville faithful mocked Mero with a "Sa-ble" chant.
While Funk inadvertently clobbered referee Jack Doan, he suplexed Mero.
Funk hoisted Doan to his feet, but Mero hammered him down I-65 SOUTH.
As Sable jumped on the apron, Mero got 2.
Mero scored with a TKO, but Sable continued to distract Doan.
When Mero fell for Sable's distraction, Funk recovered and PLANTED Mero with a DDT.
1-2-3.
Funk won at 4:05.
Rating: *
Summary: Mero, without question, your career is OVER. You now can stand in Sable's corner or go sell AFLAC.
Outside the arena, the security guard speaks to the police.
1-800-COLLECT WWF REWIND: Undertaker destroys Lawler for being an asshole.
Following a commercial break, police officers confront Lawler and his mystery man. Once the officers realize Austin's not under the sheet, they continue their pursuit.
We revisit some recent history when the Road Warriors and DoA couldn't get along and fought all over the arena. Twice 8-Ball executed the switcheroo—first against the NAO and second against Hawk last week.
Match 3: The Road Warriors (w/o Sunny) versus Disciples of Apocalypse
Highlights:
Hawk gave Skull a cross corner whip followed by a corner clothesline.
When Hawk gave him another one, he ate a clothesline on his follow-through.
Skull dealt Hawk a sidewalk slam and got 2.
As Chainz tagged in, he slammed Hawk, followed with a series of elbow drops, and belted an unsuspecting Animal.
Hawk rebounded by ramming Chainz face-first into the mat and landed an enziguri.
After Animal tagged in, he launched a flying shoulder block to Chainz.
He powerslammed Chainz, fed him an elbow drop, but Skull saved Chainz' bacon.
With all four wrestlers in the ring, Animal powerbombed Skull.
Meanwhile, Hawk sent Chainz into the steps to eliminate the possibility of another save.
Hawk mounted the second turnbuckle and delivered a flying splash, but Animal only got 2.
When referee Jim Korderas monitored the Hawk/Chainz fiasco outside the ring, 8-Ball snuck into the ring and blasted Animal from behind.
He rolled up and pinned Animal at 2:39.
Rating: *
Summary: The end of the match fell apart, and the history lesson preceding the match telegraphed the finish.
Kevin Kelly interviews the Road Warriors at ringside, and Animal demands a six-man tag next week.
Earlier today, Paul Bearer and Kane visited the Briarville Medical Center in Madison, TN for paternity testing.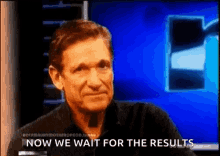 WAR ZONE!
Lawler emerges with the mystery man and walks to the broadcast table. As he complains about being attacked last week, he introduces..Al Snow! The Nashville faithful celebrates him with a "head" chant, and Lawler promises him a meeting with Mr. McMahon.
Match 4: Dude Love (w/ Gerald Brisco & Pat Patterson) versus Dustin Runnels
Highlights:
Runnels attacked Dude prior to the bell, but Dude dragged him to the floor.
As he rammed Runnels' recently repaired knee into the apron, Dude smashed Runnels' face onto the steps.
Runnels clothelined him, gave Dude a cross corner whip, and followed with a bulldog.
When Brisco jumped onto the apron, Runnels fell for the distraction.
Dude applied a Mandible claw, and Runnels submitted at 2:20.
Rating: DUD
Summary: With Runnels not fit for competition due to his knee, Dude's victory was a foregone conclusion.
Back in the locker room, the police catch up to Austin, arrest him, and read him his rights.
Following a commercial break, Mr. McMahon berates Austin and regrets not having a street fight tonight. So what's the cockamamie main event?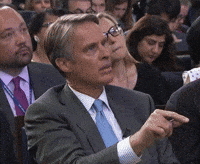 Over the Edge will be LIVE on PPV on 5/31. Order NOW!
Match 5: Dick Togo & Mens Teioh (w/ Funaki & Yamaguchi) versus the Headbangers
Highlights:
Kaientai attacked the Headbangers in the aisle and made Mosh taste the steel railing. It must have tasted like What the Cluck from 3rd and Lindsley.
When Mosh clotheslined Togo and Teioh, Togo leapfrogged him but ate a powerslam.
Thrasher tagged in, mounted the second turnbuckle, and fed Togo a flying clothesline.
As Teioh tagged in, Thrasher backdropped him.
Thrasher dropkicked Teioh and tagged in Mosh.
After Mosh mounted the top turnbuckle, the Headbangers dealt Teioh a Rockerplex for 2.
They double-military-press-dropped Teioh, and Thrasher slammed him.
While Togo low-bridged Thrasher, he and Funaki double-teamed him. SNEAKY!
Togo whipped Thrasher into a clothesline via flagpole held by Funaki and Yamaguchi. Evil!
Back in the ring, Thrasher reversed an Irish whip but fell victim to Teioh's trick knee.
Togo tagged in, got reversed on a cross corner whip, leaped to the top turnbuckle, and connected with a somersault senton for 1 thanks to a save by Mosh.
When Teioh tagged in, he hung Thrasher out to dry, and Togo nailed Thrasher down to the mat.
Teioh slammed Thrasher, and Togo mounted the top turnbuckle.
As Togo scored with a flying senton splash, he got 2.
He hoisted Thrasher atop the top turnbuckle, joined, but Thrasher front-suplexed him down to the mat.
After Funaki pulled him to the floor, he rammed Mosh face-first into the apron followed by the steps.
Yamaguchi jumped onto the apron to distract referee Tim White, so Funaki joined the fray to triple-team Thrasher. How dastardly!
While Bradshaw and Michinoku sprinted to the ring, White threw the match out at 5:21.
Rating: **
Summary: Plenty of high-flying and synchronicity, but ZERO interest from the Nashville faithful makes this match worthless.
Outside the arena, McMahon speaks with the police, and Austin's sitting in the back of a squad car.
CASTROL GTX SLAM OF THE WEEK: Vader obliterates Barry Windham with a Vader bomb.
At Briarville Medical Center, Kane and Bearer give blood samples for DNA testing. About as exciting as vacuuming.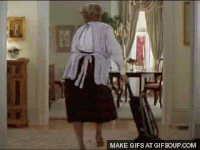 Prior to the next match, XPac grabs the microphone and says that "DX got game." Whatever. HHH does his Michael Buffer impersonation. Road Dog does his spiel before cutting a promo on NoD. Fortunately for us, the NoD music interrupts Gunn. HA!
Match 6 for the WWF tag team titles: the New Age Outlaws (champions w/ DX) versus Owen Hart & the Rock (w/ the Nation of Domination)
Highlights:
NoD hit the ring and a pier-six brawl erupted.
As chaos continued, officials tried to regain control.
Following a commercial break, Rock leapfrogged Road Dog and followed with a punt to the little Armstrongs.
Rock slammed Road Dog and fed him a People's Elbow for 2.
When Owen tagged in, he dealt Road Dog a pair of inverted atomic drops.
Gunn tagged in, gave Owen a cross corner whip, and military-pressed him.
After Owen escaped, he delivered an enziguri with a GREAT SELL by Gunn for 2.
Rock tagged in and connected with a back elbow.
While Road Dog tagged in, Rock dismantled him with a Samoan drop.
Owen tagged in, mounted the top turnbuckle, scored with a big elbow, and bit Road Dog's ear enough to draw blood. Ick.
As Rock tagged in, he gave Road Dog a cross corner whip but came up empty on his follow-through.
Rock reversed an Irish whip sending Road Dog back-first into a knee by Owen. Crafty!
When Rock decimated Road Dog with a Rock Bottom, Gunn made the save.
With all four wrestlers in the ring, Chyna jumped up on the apron.
Since referee Jack Doan was distracted, Faarooq jumped into the ring and piledrove Rock.
Suffice it to say, Rock's sell of the piledriver was fantastic.
Nonetheless, Road Dog covered Rock, and the NAO retained at 4:37.
Rating: **
Summary: Lots of shenanigans, but it furthers the storyline between Rock and Faarooq for the PPV.
Backstage, Austin apologizes to the security guard yet flips him off.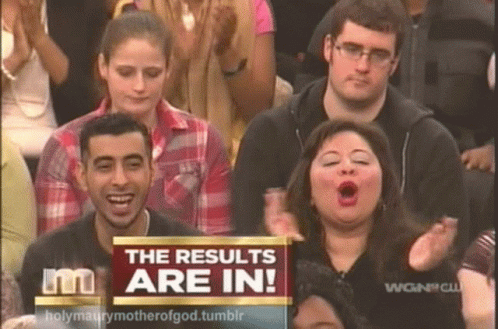 In the ring, Kelly interviews Dr. Chuck Woosley who reveals the DNA results—Paul Bearer is Kane's biological father. The lights dim, and Kane emerges with his daddy. Fervently, Bearer labels Undertaker's mother as a "dumb, stupid whore,"
An enraged Undertaker sprints to the ring and flattens Bearer. He chokeslams Kane before pummeling Bearer. As Kane recovers, he gives Undertaker a cross corner whip and follows with his own chokeslam. Kane and Bearer double-team Undertaker until Vader joins the fray. While Kane and Vader brawl, Undertaker chases after Bearer.
Match 7 (handicap): WWF champion Stone Cold Steve Austin versus Gerald Brisco & Pat Patterson
Highlights:
Sergeant Slaughter will be the special guest referee for this match.
When Austin flipped him off, Slaughter nailed him from behind. The scoundrel!
Patterson and Brisco double-teamed Austin, and Patterson pounded Austin with a foreign object for a fast 2-count.
As Austin tossed Brisco down to the floor, he crotched Patterson on the top rope.
Austin threw Brisco into the ring and scrambled him like an egg.
After Patterson reversed a cross corner whip, he came up empty on his follow-through.
Austin delivered a Stone Cold Stunner to Brisco, followed with one to Patterson, but Slaughter applied a cobra clutch to him.
While Austin escaped, he fed Slaughter a Stunner.
Dude sprinted to the ring, but Austin met him with a clothesline.
When Austin clotheslined Dude over the top rope to the floor, the Nashville faithful LOST ITS DAMN MIND.
Austin joined Dude on the floor and made him taste the steel railing. It must have tasted like the Marisela Poblano burger at Pharmacy Burger and Beer Garden.
As a masked "fan" assisted Austin, he grabbed a chair.
Instead of smacking Dude, the "fan" CREAMED Austin with it.
The "fan" removed his mask, and McMahon was underneath it.
After Austin attacked McMahon, Dude nailed him with a chair.
Dude subdued Austin with a Mandible claw as the episode ended.
Rating: NONE
BONUS FOOTAGE: With Austin down on the floor, Dude and McMahon exchange pleasantries. Brisco hugs McMahon before leaving. In the ring, McMahon and Dude share a hug to a chorus of boos. While the Nashville faithful share an "Au-stin" chant, their hero jumps into the ring and mugs McMahon. He chases McMahon backstage, and the Nashville faithful rejoices.
Conclusion: The Austin-McMahon saga continues to tremendous fanfare. Meanwhile, the NoD-DX feud begins to heat up. Bearer's words ring true as the paternity test proves his fatherhood. To further Sable's cause, Mero slides further down the card. In his debut match, Venis topples 2 Cold Scorpio. Although the episode ran unopposed, the WWF didn't let off the gas to entertain its audience.
TV Rating: 5.33
Stay tuned for WCW Thunder 05-21-98!
Comments? Suggestions? Send them to me at rsg@rockstargary.com and follow me on Twitter (@rockstargary202).
Custom Search