WELCOME TO ROCK STAR GARY REFLECTIONS!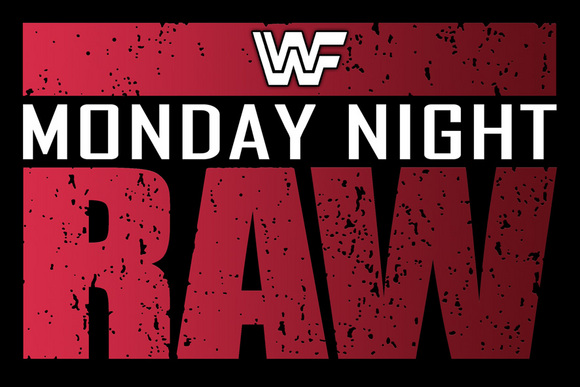 WWF Monday Night RAW 5-17-93
Live from New York, NY
Airdate: May 17, 1993
Attendance: 1,000
Hosted by Vince McMahon, "Macho Man" Randy Savage, and Bobby "The Brain" Heenan
Who will be the mystery man on tonight's show? What does Ramon have in store for the Kid? Since this reflection's pretty loud, you might want to clean out your ears. Let's rock!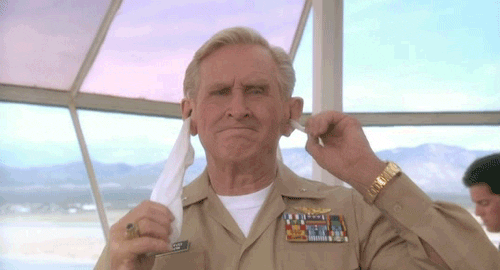 Opening montage.
As the show begins, highlights of the Special Olympics are shown. Yes, Federal Government, Vince McMahon is a charitable soul. You needn't crucify him.
We then revisit last week's episode when Perfect attacked Michaels outside the Manhattan Center at the expense of Howard Finkel's car.
Following that, we return to live action as Lord Alfred Hayes promises a "surprise" later in the show. I bet that was his pick-up line too.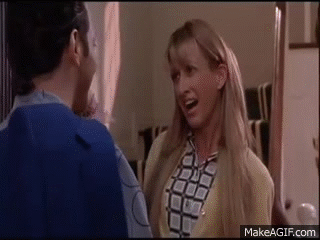 Match 1: The Smoking Gunns versus Tony Vadja & Glenn Ruth
Highlights:
After weeks of vignettes, this was the Gunns' RAW debut.
When Bart rolled him up for a quick 1-count, he hip-tossed Vadja.
Tags were exchanged on both sides while Billy clotheslined Ruth twice.
As Bart tagged in, the Gunns delivered a double side-Russian leg sweep to Ruth.
Bart then slammed Ruth and tagged in Billy.
After Billy hit an elbow drop, he followed with a knee drop.
The Gunns then gave Ruth a a drop toe hold/elbow drop combo similar to the Midnight Express.
When Billy suplexed Ruth, the Gunns alternated dropping legs on Ruth's left arm.
Billy then powerslammed Ruth, tagged in Bart, and the Gunns hit a backdrop/piledriver combo that almost maimed Ruth.
1-2-3.
The Gunns won.
Rating: **
Summary: Impressive debut for the Gunns despite the "crippling" finisher.
Promo airs for WWF Mania each Saturday morning at 10 ET on USA. Please be sure to eat a healthy breakfast beforehand.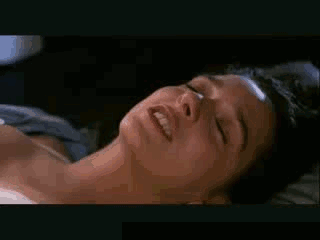 In the ring, Vince interviews Michaels. For the third week in a row, the Manhattan faithful chants "Shawn is Gay" at the IC champion. After Michaels cuts a promo on Perfect, a mysterious man enters the ring. Upon removing his hoodie and sunglasses, the mysterious man reveals himself as—Marty Jannetty. Holy third chances, Batman! Jannetty then challenges Michaels for the title TONIGHT, and the Manhattan faithful eats it up with a spoon.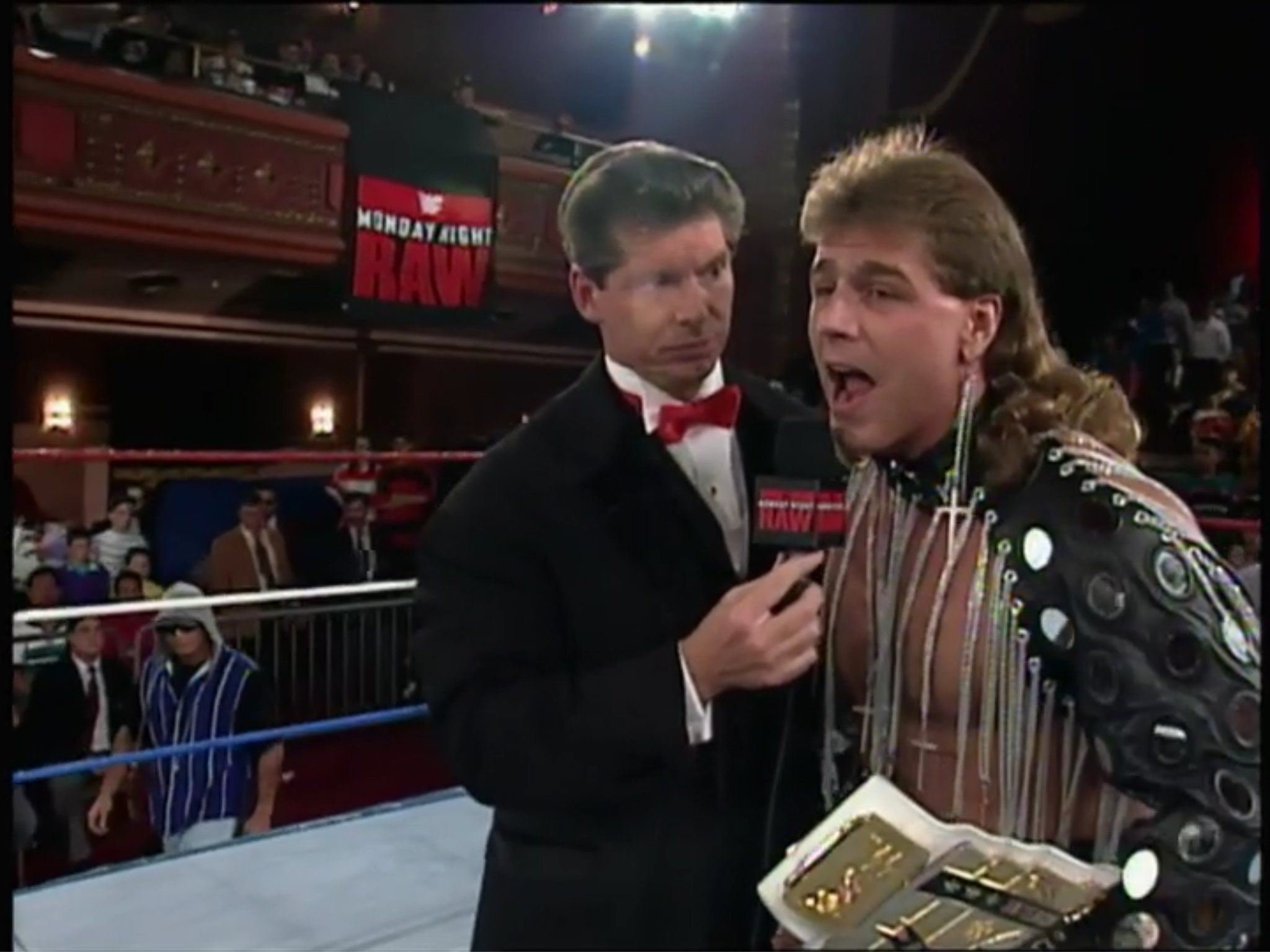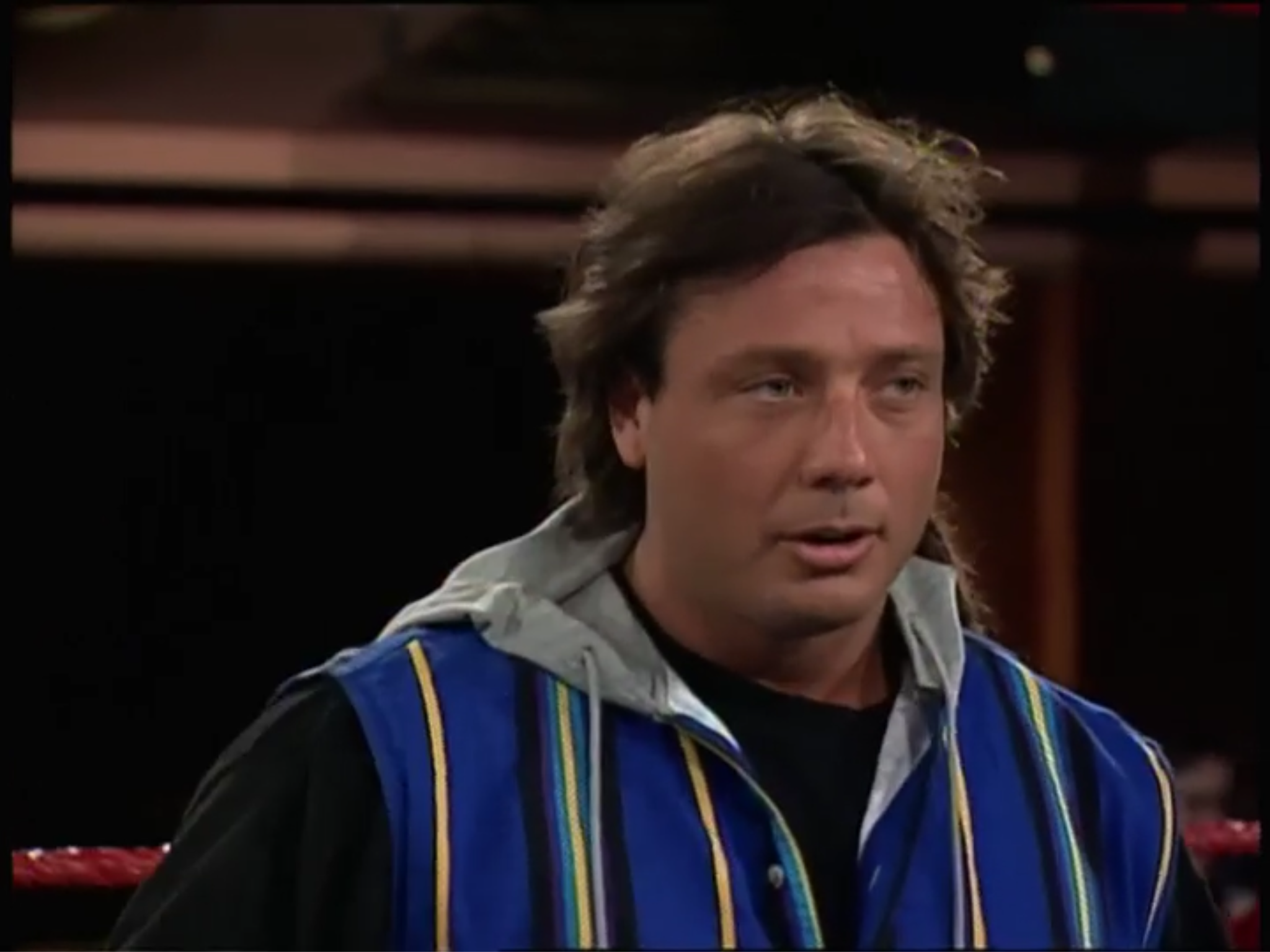 Match 2: Razor Ramon versus the Kid
Highlights:
For the third week in a row, Sean Waltman had a match on RAW yet changed his name again.
Ramon gave the Kid a hip toss that sent him all the way down to Penn Station.
As Ramon applied an abdominal stretch, the Manhattan faithful chanted his name.
The Kid then attempted a cross body block, but Ramon caught and gave the Kid a fallaway slam.
When Ramon gave him a cross corner whip, he came up empty on his follow-through. In fact, he HIT THE POLE.
The Kid then mounted the top turnbuckle and delivered a moonsault.
1-2-3.
The Kid won.
UPSET CITY!
The Manhattan faithful ERUPTED!
Rating: *½
Summary: One of the biggest and most memorable upsets in pro wrestling history as this match launched Waltman's career.
Match 3: Tatanka versus Scott Taylor
Highlights:
Tatanka clotheslined Taylor who provided a 360° sell. Woohoo!
When he backdropped Taylor, Tatanka backdropped him over the top rope to the floor.
Tatanka then leaped from the apron and chopped Taylor.
As he gave Taylor a pair of cross corner whips, Tatanka slammed him.
He then delivered an elbow drop followed by a powerslam.
After he hit a back elbow, Tatanka slammed Taylor again.
He then hip-tossed Taylor and cut a brief promo on Bigelow.
When Vince anointed Waltman as the "1-2-3 Kid," Tatanka finished off Taylor with the End of the Trail.
Rating: ½*
Summary: Showcase match for Tatanka.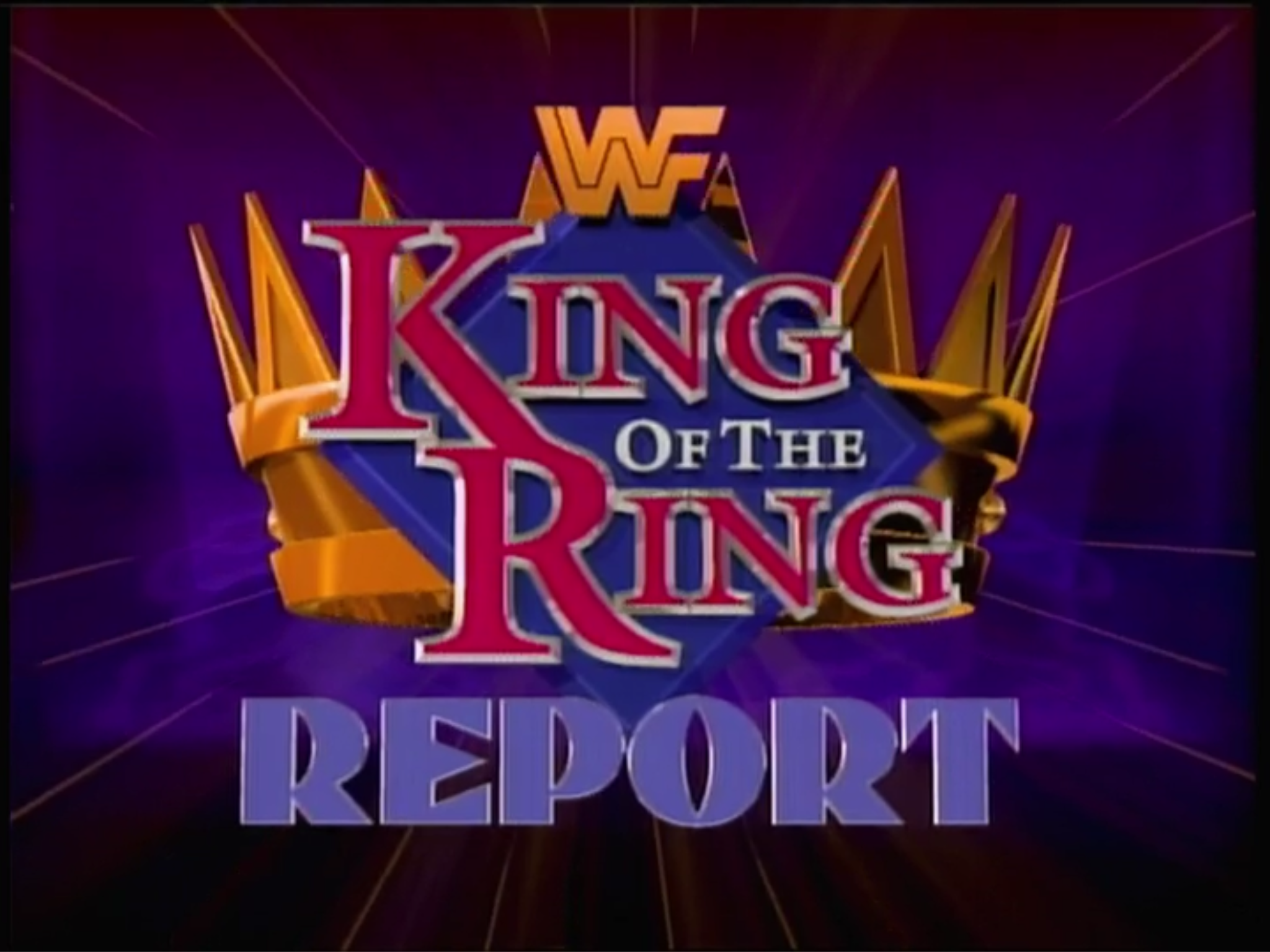 KING OF THE RING REPORT: "Mean" Gene Okerlund shills the WWF title match between Hogan and Yokozuna. In the first round of the tournament, Bret Hart faces Razor Ramon. In addition, Bam Bam Bigelow wrestles "Hacksaw" Jim Duggan. Last, but not least, the "Narcissist" Lex Luger squares off against Tatanka. On Superstars this week, Michaels faces Crush in a KOTR qualifier. Also, on Wrestling Challenge, Mr. Hughes battles Kamala in another qualifier. Let's hope they don't resort to cock-fighting.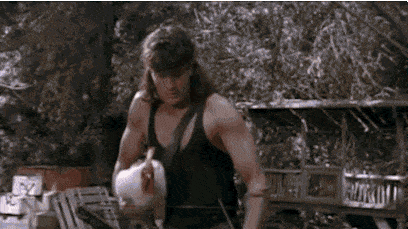 Promotional consideration paid for by the following: ICOPRO and Slim Jim.
Match 4: Yokozuna (w/ Mr. Fuji) versus Kamala (w/o Slick)
Highlights:
After Yokozuna took Kamala off his feet, he delivered a leg drop.
Kamala then came off the ropes, but Fuji grabbed his ankle. Devious!
As Yokozuna hit a superkick, he followed with a pair of avalanches.
He then clotheslined Kamala, mounted the second turnbuckle, and gave him a Banzai drop.
1-2-3.
Yokozuna won.
Rating: DUD
Summary: Showcase match for Kamala.
Promo airs for All American Wrestling each Sunday at noon ET only on USA.
Match 5 for the WWF Intercontinental title: The "Heartbreak Kid" Shawn Michaels (champion) versus Marty Jannetty
Highlights:
This was Jannetty's first match after a four-month hiatus.
When Michaels reversed a cross corner whip, he came up empty on his follow-through.
Jannetty then rolled up Michaels for 2.
As he leap-frogged Michaels, Jannetty hooked a sunset flip for another 2.
He then clotheslined Michaels over the top rope to the floor.
After he gave Michaels a baseball slide, Jannetty skinned the cat back into the ring and hit a plancha. Woohoo!
While the Manhattan faithful chanted "Mar-ty," their hero joined and nailed Michaels on the floor.
Jannetty then delivered a flying headscissors but couldn't get 3.
When he backdropped Michaels, Jannetty gave him a cross corner whip that resulted in a Michaels flip to the floor.
Michaels then grabbed the IC belt and tried to hightail it backstage.
Before he got there, Mr. Perfect stood in his path.
Following a commercial break, Jannetty returned Michaels to the ring the hard way.
He then attempted another flying headscissors, but Michaels countered with a stungun.
As he hit a running guillotine, Michaels reversed an Irish whip and dropkicked Jannetty.
He then made a second attempt, but Jannetty caught and catapulted him into the top turnbuckle. Methinks he could have also HIT THE POLE. Jannetty then got 2.
After he gave Michaels a flying back elbow, Jannetty powerslammed him for another 2.
Michaels then reversed another cross corner whip, but Jannetty leaped to the second turnbuckle.
When he climbed to the top turnbuckle, Jannetty hit a cross body block for yet another 2.
Michaels then used momentum to roll up Jannetty for 2. In the process, he grabbed the tights providing Manhattan with a full moon.
As he superkicked Jannetty, Michaels lost his cool and turned his attention toward Perfect.
Speaking of Perfect, he nailed Michaels with his towel.
Jannetty then hooked an inside cradle.
Do we have a new champion?
1-2-3.
WE HAVE A NEW CHAMPION!
Rating: ***
Summary: While the pace of the match was frenetic and exciting, the time constraint kept the wrestlers from unloading their complete arsenals against one another. Let's hope we see a rematch soon without any limitations.
Conclusion: Wow! What a fantastic episode! With the spontaneous challenge and victory by the returning Jannetty along with the unfathomable upset by the Kid over Ramon, this show earns my highest recommendation. Don't be caught without a disguise!
TV Rating: 2.9
IN OTHER NEWS THIS WEEK: A Current Affair ran a 2-part story on the Von Erich tragedy:
Also, the WCW US title will be held up due to the controversial match between "Ravishing" Rick Rude and the "Natural" Dustin Rhodes.
Stay tuned for WWF Monday Night RAW 5-24-93!
Comments? Suggestions? Send them to me at rsg@rockstargary.com and follow me on Twitter (@rockstargary202).
Custom Search