WELCOME TO ROCK STAR GARY REFLECTIONS!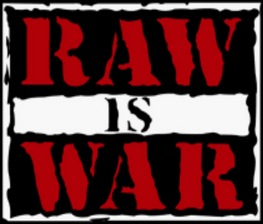 WWF Monday Night RAW 05-04-98
Taped from Richmond, VA
Airdate: May 4, 1998 (taped 04/28)
Attendance: 8,776 (sold out)
Hosted by Jim Ross, Michael Cole, Kevin Kelly, & Jerry "The King" Lawler
What's Austin up to this week? A wrestler who has never grappled on TV shows off some moves. How does Foley settle his beef with Mr. McMahon? Or does he? What, if anything, is on Bearer's mind? Cuddle around the TV and enjoy the show!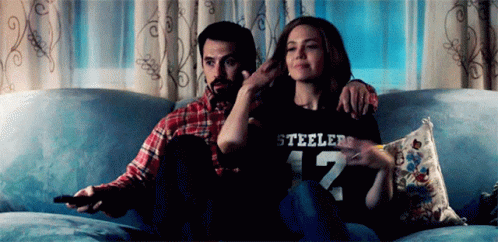 Opening montage.
LOVE SHACK: In lieu of Dude Love, Mick Foley emerges while holding his Dude Love attire and wonders why he's not getting another title shot. He besmirches Mr. McMahon along with the adult themes attached to Dude Love, and the Dude Love costume. Next, he calls out Mr. McMahon to "face the music."
Mr. McMahon emerges, and Foley equates the garb of Dude Love to "a horse's ass." As Mr. McMahon believes that Foley "didn't get the job done," he dismisses the main event as a punishment by calling it a "reward." How? He mentions that it's an "opportunity," and Foley needs to "make the sacrifice necessary to become WWF champion." Afterward, he slaps Foley, but Stone Cold Steve Austin interrupts.
Austin destroys the Love Shack set to piss off Mr. McMahon. As Austin intimidates him, Mr. McMahon grabs the ring bell as a weapon. Austin's threat succeeds much to the delight of the Richmond faithful.
We revisit last week when Owen turned on Ken Shamrock. According to JR, Shamrock will be out of action "for several weeks." Truth be told, Shamrock sat out until after the next PPV.
Prior to the next match, Commissioner Slaughter removed extraneous members of the NoD from the match.
Match 1: WWF Intercontinental champion the Rock & Owen Hart (w/o Kama, D'Lo Brown, & Mark Henry) versus Faarooq & Steve Blackman
Highlights:
When Blackman and Faarooq approached the ring, they attacked Owen and Rock.
Blackman backdropped Owen, and Faarooq fed Rock a Dominator for 2.
As tags were exchanged on both sides, Blackman worked on Owen's left leg and dealt him a dragon screw leg whip.
Faarooq tagged in and wrapped Owen's leg around the ring post.
After Rock tagged in, Faarooq piledrove him for 2.
Rock countered a clothesline with a floatover DDT.
While Owen tagged in, he delivered a swinging neckbreaker.
He mounted the second turnbuckle, landed a flying elbow drop, and got 2.
When Faarooq countered a slam with an inside cradle, he got 2.
Owen responded with a clothesline and a leg drop, and JR touted RAW's significant rating last week.
As he baited Blackman into the ring, Owen and Rock illegally switched. SNEAKY!
Rock slammed Faarooq, hit a People's Elbow, tried to pin him with one foot, but got only 2.
After Owen tagged in, Faarooq reversed an Irish whip and devastated him with a spinebuster.
Hot tag Blackman.
While Blackman tied Owen up like a pretzel, Rock made the save.
With all four wrestlers in the ring, Jarrett came to ringside and guillotined Blackman with the top rope.
Owen scored with a spinning heel kick and pinned Blackman at 6:21.
Rating: **½
Summary: Two focal points were accomplished—keeping the new and improved NoD strong and continuing the feud between Blackman and Jarrett.
Video featuring Gerald Brisco airs including a home video with the Brisco family.
Edge vignette airs. How do we know him? He just got here!
DX approaches the ring, and HHH states that Operation DX continues while making a dick joke. Road Dog does his spiel and cuts a promo on DoA. Suddenly, the Road Warriors interrupt to inform them they want an eight-man tag. An overexuberant XPac agrees, but Animal specifically calls him out. When XPac shows bravado by pointing at his junk, Hawk replies "I can't see it."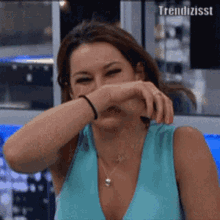 Attitude bumper airs.
RAW is WAR is sponsored by Skittles and WWF: The Music Volume 2.
We revisit last week when Paul Bearer leaked that he was Kane's father.
Prior to the next match, we revisit last week when Severn tore Cornette a new one and cut ties with him.
Match 2: Dan "The Beast" Severn (w/o Jim Cornette) versus Savio Vega
Highlights:
Severn hooked a belly-to-belly suplex, and JR shilled the upcoming UFC PPV on 5/15.
As Severn dealt him another belly-to-belly suplex, Vega hip-tossed him for 2.
Severn slammed Vega and applied an arm bar submission hold.
When Vega submitted, Severn won at 1:35.
Rating: DUD
Summary: Showcase match for Severn whose pro wrestling skills are extremely limited.
Backstage, Lawler prepares to interview Bearer. Before the ad break, their conversation gets picked up, and Bearer explains that when he was 19 years old, he met the Undertaker's mother and lost his virginity. Lawler mocks him for it, but Bearer mentions "little Taker" almost seeing his mother spread-eagle.
Following the commercial break, Lawler apologizes for offending anyone with the previous segment. A wise man once said that it's better to get permission than to ask for forgiveness.
We revisit last week when Sable challenged Mero. Afterward, a training video of Sable airs. Whether you're a fan or not of enhanced female features, Sable is in incredible shape.
Match 3: Marc Mero (w/o Sable) versus Jeff Jarrett (w/ Tennessee Lee)
Highlights:
For Jarrett's introduction, a red carpet is laid across the ramp.
Before the bell, Blackman introduced Jarrett to his fists.
WWF officials tried to separate them, but Blackman dropkicked Jarrett on the floor.
When they were separated, no match took place.
Rating: NONE
PLAYSTATION SLAM OF THE WEEK: The illegal switch that enabled the DoA to beat the NAO is shown.
REAL Match 3 (eight-man): The Road Warriors & Disciples of Apocalypse (w/ Sunny) versus DX (w/ Chyna)
Highlights:
Referee Mike Chioda ejected Sunny prior to the bell. Let's hope she offered him good in exchange for the quick heave-ho.
When DX made its entrance, Chioda banished Chyna backstage as well.
In lieu of Chyna's removal, XPac volunteered to leave. XPac had yet to wrestle for the WWF due to injury. In fact, he wouldn't wrestle until 6/13 at a house show.
Therefore, Chyna must wrestle. Holy in-ring debuts, Batman!
Road Dog attempted to leapfrog Animal but got powerslammed.
As Animal landed an elbow drop, 8-Ball tagged in and clotheslined Road Dog.
HHH tagged in, got reversed on an Irish whip, and ate a big boot.
After Skull tagged in, he suplexed HHH for 2.
Gunn tagged in, but Skull clotheslined both him and HHH.
While he gave Gunn a cross corner whip, Skull followed with a corner clothesline.
Gunn countered a back drop attempt with a Rocker Dropper and tagged in Chyna.
When Chyna scored with a huracanrana to Skull, she got 2. Amazing!
HHH tagged in, and a commercial break ensued.
Afterward, Skull reversed a cross corner whip and powerslammed HHH for 2.
Hot tag Hawk.
HHH countered a back drop attempt with a face crusher and tagged in Chyna.
As Chyna mounted the second turnbuckle, Hawk grabbed the top rope spilling her down to the floor.
HHH distracted Chioda, so Chyna jumped back into the ring and physically informed Hawk how she felt. Methinks Chioda had a better shot at Sunny than Hawk at this point in time.
After Chyna baited DoA into the ring, DX destroyed Hawk. How dastardly!
Road Dog tagged in and fed Hawk a knee drop for 2.
While HHH tagged in, he suplexed Hawk and followed with a crotch chop and knee drop for another 2.
Gunn tagged in and dealt Hawk a backbreaker and leg drop but couldn't get 3.
When he gave Hawk a cross corner whip, Gunn followed with an avalanche.
He gave Hawk another cross corner whip, and a meeting of the minds occurred.
Hot tag 8-Ball.
As 8-Ball hip-tossed Gunn, Animal and Skull fought on the floor.
8-Ball delivered a sidewalk slam to Gunn but ultimately read the room.
After the dust cleared, DX won by countout.
Rating: DUD
Summary: Two focal points were accomplished—Chyna's in-ring debut and the beginning of the feud between the Road Warriors and DoA.
Over the Edge will be LIVE on PPV on 5/31 from Milwaukee, WI. Order NOW!
During the break, the Road Warriors and DoA brawled backstage.
Match 4: Kane (w/ Paul Bearer) versus TAFKA Goldust (w/o Luna)
Highlights:
Kane tossed Goldust to the floor, leaped from the apron, and fed him an axe handle.
As he rammed Goldust face-first into the apron, Kane tossed him back into the ring.
Abruptly, Undertaker stormed the ring and decimated Bearer.
Referee Jim Korderas called for the bell, and Goldust won by countout at 1:55.
Rating: DUD
Summary: Setup for the Undertaker run-in.
Kane tries to rescue his father, but Undertaker slams his hand on the steps. WWF officials try to separate them to no avail. Before the segment ended, Undertaker blasts Slaughter.
CINNABURST REWIND: Cactus Jack quits.
Video featuring Foley and Funk airs.
Vignette for Val Venis airs featuring Jenna Jameson. Yowza!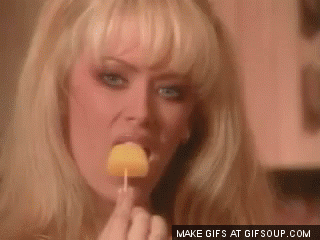 Match 5 (falls count anywhere): Mick Foley versus Terry Funk
Highlights:
Austin joined the broadcast table for this match, commandeered a beer vendor's tray, and guzzled a Steveweiser.
Also, Pat Patterson was the special guest referee for this match.
https://c.tenor.com/4TKXEcZ1E-IAAAAM/bb22-big-brother22.gif
The match began in the ring but quickly moved to the floor.
When Funk crowned him with a chair three times, Foley responded by ramming him face-first into the steps.
Foley hammered Funk with a chair and followed with a clothesline.
As Funk rammed him face-first into the broadcast table, he made Foley taste the steel railing. It must have tasted like the Devil's Mess at Millie's Diner.
Back in the ring, Foley countered a back drop with a swinging neckbreaker.
Austin's audio crapped out, so he stole Lawler's right off his head.
After the camera refocused on the match, Foley got 2 on Funk on the floor.
Foley pulled up the mat to expose concrete, and Austin took out his frustration about his headset upon Lawler.
While Austin scared the BEJEEZUS out of JR, Funk rammed a

BUSTED OPEN

Foley into the steps.
He landed another chair shot, positioned Foley against the ring post, charged, but ate sneaker.
When Foley tried to piledrive him on the exposed concrete, Funk countered with a back drop onto it.
Funk tossed Foley into the front row taking the steel railing down in the process.
As Funk and Foley brawled to the back of the Richmond Coliseum, Austin took a big swig of Steveweiser.
They brawled near the concession stand, and the hot dog guy took some serious punishment. I heard his prices were…
After Funk smashed a cooler on Foley, he mounted the bleacher and launched a moonsault that took out both Foley and the hot dog guy. I hope they left a tip.
Foley prepped a table, placed Funk on it, and piledrove him through it.
While they crawled underneath the bleachers, a commercial break rudely interrupted.
During the break, they brawled near the restroom, and Foley got 2.
They return to the arena, and Foley DDT'd Funk on the steel ramp for another 2.
Back in the ring, Foley uncorked a Cactus clothesline, ripped the front off the broadcast table, and nailed Funk with it.
With Funk laying across the broadcast table, Foley grabbed a chair, leaped from the apron, and creamed Funk with it.
He tossed Funk back in the ring, chastised Austin, but couldn't get 3.
When Foley delivered a double-arm DDT, he got yet another 2.
He piledrove Funk twice with the second one onto a chair.
1-2-3.
Foley won at 14:14.
Rating: **
Summary: The Richmond Coliseum was NOT the place to hold this match as the Richmond faithful were eerily silent throughout the chaotic torture these hardcore legends unleashed upon one another. The high spots were cool, and the match stuck to its stipulation, but the ending was anticlimactic.
After the match, Foley repeatedly rams Funk face-first into the chair until Austin brings his beer into the ring. He splashes the suds into Foley's face, and a blinded Foley puts the Mandible claw on Patterson. As a chair-wielding Patterson saunters toward him, Austin catches him out of the corner of his eye and flattens him with a Stone Cold Stunner.
Before the show leaves the air, Mr. McMahon and a pair of groupies echo their approval by bestowing Foley with his Dude Love attire. Austin gives his two-finger salute of disapproval while Foley and McMahon dance with the groupies.
Conclusion: Methinks Foley passed the test. Nevertheless, the falls-count-anywhere match was nothing special. Other than the first two, there wasn't a complete finish to the rest of the matches. Without question, they knew they had no competition and chose to coast. Skip this episode unless you want to see the thirty seconds of Chyna's wrestling debut.
TV Rating: 5.51
Stay tuned for WCW Monday Nitro 05-11-98!
Comments? Suggestions? Send them to me at rsg@rockstargary.com and follow me on Twitter (@rockstargary202).
Custom Search