WELCOME TO ROCK STAR GARY REFLECTIONS!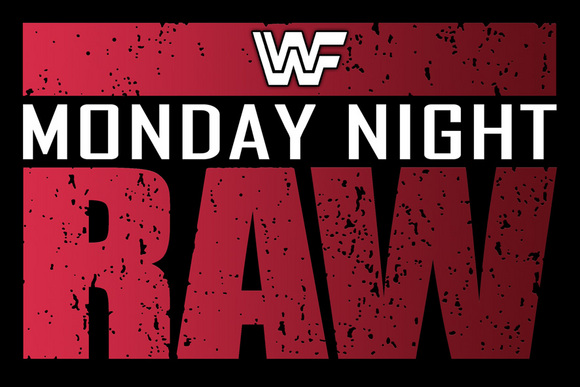 WWF Monday Night RAW 5-3-93
Taped from New York, NY
Airdate: May 3, 1993 (taped 4/26)
Attendance: 1,000
Hosted by Vince McMahon, "Macho Man" Randy Savage, and Bobby "The Brain" Heenan
Will Duggan finally attain gold in the WWF? Who is this Kamikaze Kid? Also, who makes his triumphant return to the WWF on this show? Could it be George "The Animal" Steele or the Missing Link? Let's find out!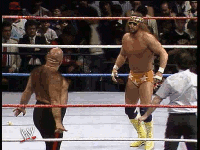 Opening montage.
Match 1 for the WWF Intercontinental title: The "Heartbreak Kid" Shawn Michaels (champion) versus "Hacksaw" Jim Duggan
Highlights:
While the Manhattan faithful chanted "U-S-A," Michaels allegedly wished that Texas would secede from the union to avoid such blatant nationalism.
The Manhattan faithful continued their "Shawn is Gay" chant from last week, and Duggan responded with a series of clotheslines. The last one resulted in a 360° sell by Michaels. Woohoo!
When Duggan nailed him, MIchaels bumped all the way out of the ring.
Duggan then met Michaels in the aisle and returned him to the ring.
Following a commercial break, Michaels guillotined Duggan with the top rope.
He then gave Duggan a running guillotine, mounted the top turnbuckle, and delivered a double axe handle.
As McMahon insulted our intelligence by claiming Duggan never fought for a title in his WWF career (he battled Sgt. Slaughter in '91 for the WWF title), Duggan gave Michaels a cross corner whip but ate boot on his follow-through.
Michaels then hit a series of elbow drops for 2.
After he put a knee into Duggan's midsection, Michaels tossed him down to the floor.
From the apron, Michaels leaped and delivered another double axe handle.
Duggan rebounded with a ten-punch count-along and a slam.
When he hit the three-point stance clothesline, Duggan knocked Michaels back down to the floor.
He then blocked a blissful taste of the steel railing and clotheslined Michaels over it.
As Duggan returned to the ring, referee Tim White called for the bell.
Duggan won by countout, but Michaels retained the IC title.
Rating: **
Summary: Despite the seemingly endless amount of stalling in this match, Duggan kept the Manhattan faithful's attention and earned a victory over Michaels.
After the match, Duggan grabs the microphone and wants "another piece of" Michaels. He then tosses chairs into the ring and stages a protest.
Following a commercial break, Duggan remains in the ring while Vince plugs the WWF title match between champion Hogan versus Yokozuna at the upcoming PPV.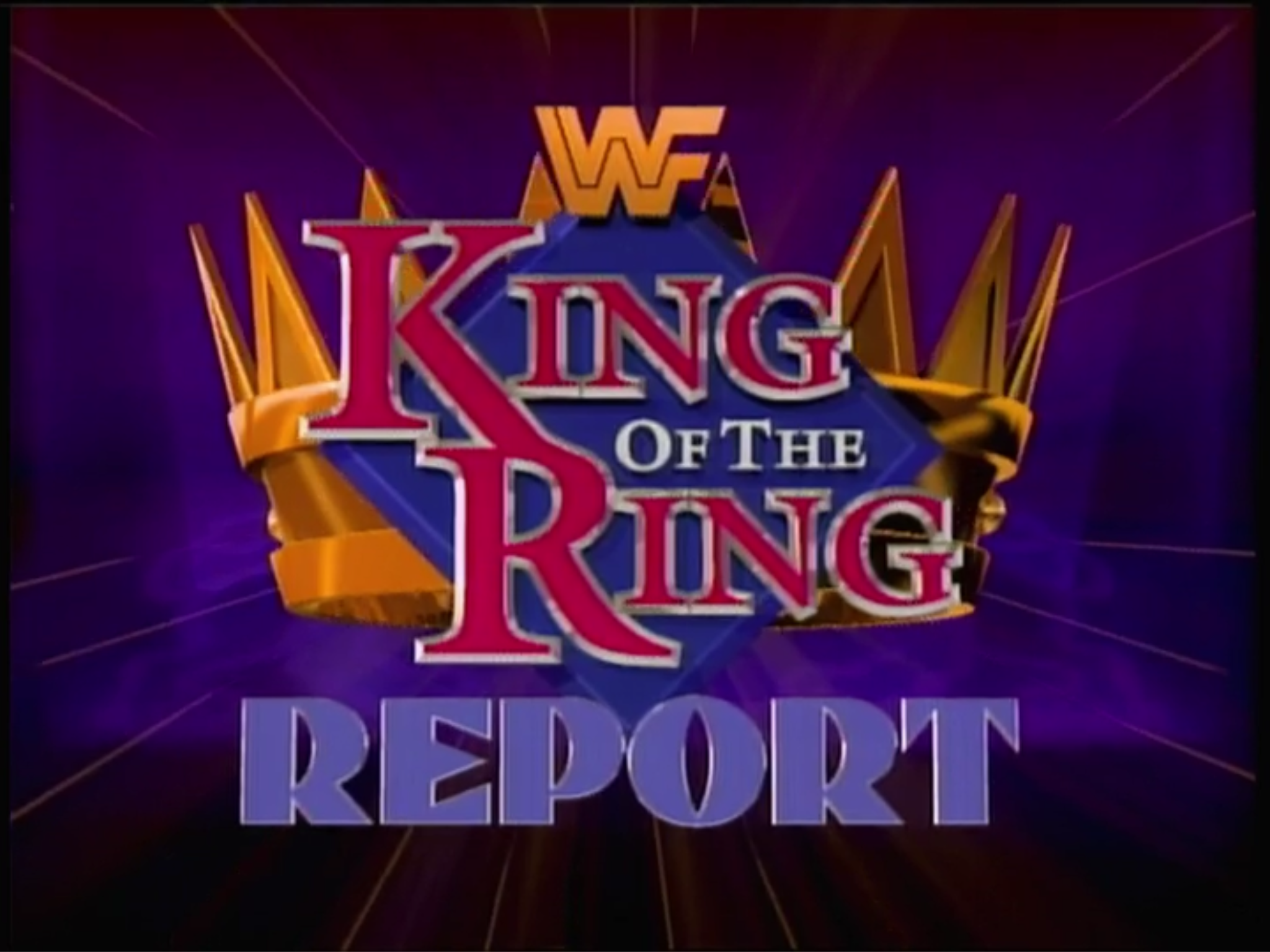 KING OF THE RING REPORT: "Mean" Gene Okerlund hypes the show emanating from Dayton, OH on 6/13 LIVE on PPV. Bret Hart will be the #1 seed of the tournament. While Luger advanced by defeating Bob Backlund via countout, Mr. Perfect and Doink face each other in another qualifying matchup on an upcoming episode of Superstars. Okerlund then reiterates Vince's announcement of the WWF title match. Next, he mentions that Duggan has left the ring to call WWF President Jack Tunney and that Tito Santana will square off against Razor Ramon in yet another qualifying matchup on Superstars. On Wrestling Challenge, Duggan will wrestle Papa Shango to complete the list of tournament qualifiers.
Match 2: Doink the Clown versus the Kamikaze Kid
Highlights:
For those unaware, the Kamikaze Kid was portrayed by Sean Waltman making his RAW debut.
Doink gave the Kamikaze Kid a belly-to-belly suplex and applied an STF.
As he delivered a series of elbow drops, Doink hooked a Stump Puller causing the Kamikaze Kid to submit.
Doink won.
Rating: ½*
Summary: Showcase match for Doink. Hopefully, the Kid will succeed one of these days.
Promo airs for WWF Mania. It airs each Saturday morning at 10AM ET on USA. There's no better way to start off Derby Day in 1993! My money's on Sea Hero.
Match 3: Bob Backlund versus Duane Gill
Highlights:
According to Vince, Duggan will face Michaels in a lumberjack match next week on RAW.
Gill hip-tossed Backlund and applied a keylock.
When Backlund hoisted him up and placed him atop the top turnbuckle, he backdropped Gill.
He then hooked a bridging cradle and pinned Gill.
Rating: DUD
Summary: Showcase match for Backlund.
Promotional consideration paid for by the following: ICOPRO and Slim Jim.
At ringside, Vince interviews Duggan who's psyched for his rematch. Duggan then cuts a promo on Michaels.
Vignette airs promoting the incoming Smoking Gunns. I wonder if Billy and Bart ever stayed here:
Afterward, Ring announcer Howard Finkel introduces the return of Captain Lou Albano.
Match 4: The Headshrinkers (w/ Afa) versus Jim Bell & Jay Sledge
Highlights:
Speaking of Albano, he joined the broadcast table for this match.
As the Headshrinkers gave Sledge a double flapjack, Samu clotheslined him.
He then delivered a gutwrench suplex while Albano insulted Heenan.
When Samu tossed Sledge over the top rope to the floor, he distracted the anonymous referee so that Fatu could slam Sledge on the floor. SNEAKY!
Upon Sledge's return, he ate a superkick from Samu.
Tags were exchanged on both sides while Fatu hit a superkick to Bell.
After Samu tagged in, the Headshrinkers DECIMATED Bell with a spike piledriver.
GET OUT THE SPATULA!
Samu then slammed Bell and tagged in Fatu.
Speaking of Fatu, he mounted the second turnbuckle and lowered the boom on Bell.
Samu tagged in, and the Headshrinkers double-head-butted Bell.
As Samu picked Bell up at 2, he tagged in Fatu.
The Headshrinkers then delivered a double Stroke to Bell.
When Fatu mounted the top turnbuckle, he SQUISHED Bell with a splash.
1-2-3.
The Headshrinkers won.
Rating: *½
Summary: Complete and utter annihilation by the Headshrinkers. While this appears to be Bell's sole WWF appearance, Sledge stuck around for a couple more matches before allegedly returning to his sister's band.
Promo airs for WWF Smack "Em Whack 'Em available through Coliseum Home Video.
Match 5: Kamala (w/o Slick) versus Rich Myers
Highlights:
Myers gave Kamala a dropkick but couldn't take him off his feet.
When Kamala delivered a pair of butt butts, he hit a thrust kick.
He then splashed Myers' back but struggled to pin him.
At the Manhattan faithful's urging, Kamala finally figured out a lateral press.
1-2-3.
Kamala won.
Rating: DUD
Summary: Showcase match for Kamala.
Promotional consideration paid for by the following: WWF action figures minus Davey Boy Smith.
After Vince shills the Typhoon-Bigelow match next week as a KOTR qualifier, Heenan interviews Michaels in the locker room. Michaels complains about mistreatment and vows to retain his title next week.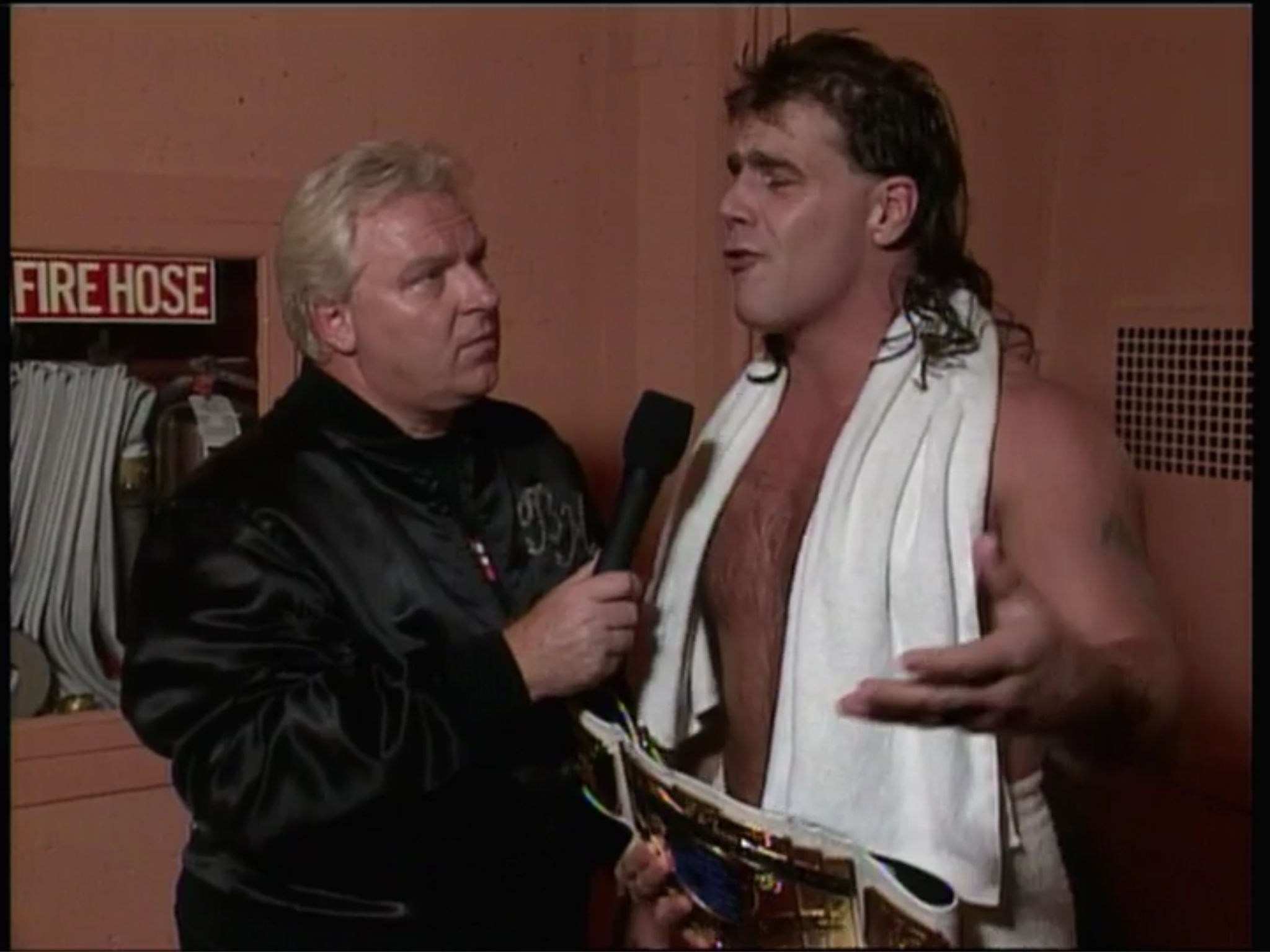 Conclusion: The opening match along with Waltman's debut are worth your while, but I get the feeling the WWF's building up to something. Can you feel it?
TV Rating: 2.6
IN OTHER NEWS THIS WEEK: WWF champion Hulk Hogan wrestled the Great Muta in a non-title bout in Tokyo. Afterward, he referred to the WWF title as a "toy" and a "trinket." Wow! That might affect the booking at KOTR, no?
Stay tuned for WWF Monday Night RAW 5-10-93!
Comments? Suggestions? Send them to me at rsg@rockstargary.com and follow me on Twitter (@rockstargary202).
Custom Search