WELCOME TO ROCK STAR GARY REFLECTIONS!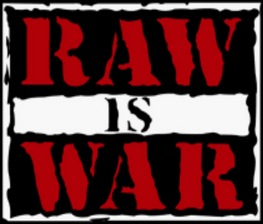 WWF Monday Night RAW 04-27-98
Live from Hampton, VA
Airdate: April 27, 1998
Attendance: 7,512 (sold out)
Hosted by Jim Ross, Michael Cole, Kevin Kelly, & Jerry "The King" Lawler
Can Austin retain the WWF title one day after surviving both Dude Love and Mr. McMahon? What is DX up to now? What's going on with Owen? Why is Dude Love pissed off? What's the latest twist in the Undertaker-Kane saga? Let's get our hands dirty and dig deep!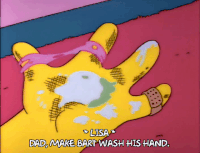 WHAT'S THE DEAL? Why isn't this show head-to-head with Nitro? Because of the NBA playoffs. Instead of airing at 8pm ET, Nitro aired at 12:30am and again at 6pm on 4/28. Get ready for some unopposed action!
Opening montage.
JR mentions that WCW is holding a show "fifteen minutes away" (18.8 miles) at the Norfolk Scope. DX wants to join WCW militarizes themselves at the Hampton Coliseum thanks to the large Navy presence in Norfolk. While HHH makes dick jokes, they plan to invade the Norfolk Scope and WCW.
Match 1: Nation of Domination (w/ D'Lo Brown & Kama) versus Ken Shamrock & Owen Hart
Highlights:
When the Hampton faithful showered the Rock with "Rocky sucks," their nemesis rushed through a "finally, the people's champ has come back to Hampton." If refined, that line could become famous.
Shamrock pleaded to tag in and got his wish.
As he and Shamrock exchanged high-fives, Owen kicked Shamrock down in southern Virginia.
He dealt Shamrock a spinning heel kick and left the ring.
WE HAVE A HEEL TURN!
After Owen grabbed a steel chair, he reentered the ring, and Henry splashed Shamrock.
Brown and Kama spread Shamrock out, and Owen prepped Shamrock to be Pillmanized.
While Owen mounted the second turnbuckle, he delivered flying stomp to Shamrock's left ankle.
Another flying stomp from the second turnbuckle by Owen preceded a failed attempt by Steve Blackman to save Shamrock.
When Owen trapped Shamrock in a Sharpshooter, the NoD quadruple-teamed Blackman in the corner.
Faarooq arrived, but the NoD pummeled him too.
As officials stormed the ring, Owen celebrated his turn to the dark side.
Rating: NONE
Summary: Owen's had enough of being a babyface, but has he joined the NoD?
Afterward, Owen bites Shamrock's ear drawing blood.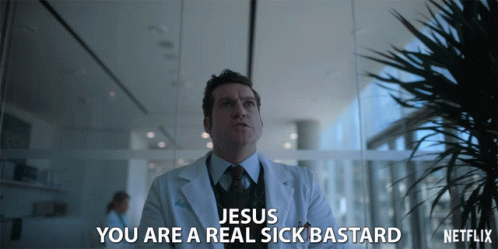 LOVE SHACK: Dude Love, with a pair of thong bikini-clad blondes, cuts a promo on Austin. While he name-drops Shawn Michaels, Dude requests that Austin be stripped of the title and fired. Lastly, he wishes to be awarded the WWF title. Good luck, Dude!
Call the WWF Superstar line NOW!
Another video of DX shows HHH trying to elicit the Norfolk faithful to say "Bischoff sucks" but fails miserably. As he tries to extract "WCW sucks" from them, the Norfolk faithful gives a resounding "NO!" Nonetheless, HHH declares war on WCW, and DX fires a blank cannon shot toward the Norfolk Scope Coliseum.
RAW is WAR is sponsored by Cinnaburst and WWF: The Music Volume 2.
Video #3 of DX's invasion airs, and DX brainwashes a lovely woman into believing their propaganda.
REAL Match 1: Headbangers versus Terry Funk & 2 Cold Scorpio
Highlights:
Scorpio superkicked Mosh through the ropes down to the floor.
When the Funks double-backdropped Thrasher, Mosh flew from the top turnbuckle and delivered a double clothesline.
Headbangers double-flapjacked Scorpio, and all four wrestlers remained in the ring.
As Mosh slammed Scorpio on the floor, Thrasher mounted the top turnbuckle.
Headbangers dealt Scorpio a Rocket Launcher on the floor, but Funk mounted the top turnbuckle and bowled a strike with a moonsault to the floor. In doing so, he wiped out the Headbangers.
After Scorpio recovered and mounted the top turnbuckle, he hit a tope onto the Headbangers.
The brawl resumed in the ring until Funk and Thrasher knocked down referee Tim White.
Consequently, White threw the match out at 3:17.
Rating: *
Summary: Disjointed high-flying mess.
After the match, Scorpio powerbombs Mosh, mounts the top turnbuckle, and launches a moonsault. Thrasher hoists Scorpio atop the top turnbuckle, joins, and superplexes him. To add some extra mustard, Mosh flies from the top turnbuckle to splash Scorpio. On the floor, Funk sends Mosh flying back-first into the steel railing. In the meantime, the Hampton faithful sought nachos.
Video #4 of DX airs as they claim WCW gave away free tickets to their show. While they request the presence of Kevin Nash and Scott Hall, I debunk their theory as WCW completely sold out their show much like the WWF sold out theirs.
CINNABURST REWIND: Austin hip-tosses Dude off the stage onto the concrete floor at the PPV last night.
A physically well Mr. McMahon approaches the ring to a chorus of boos. While the Hampton faithful chants "Au-stin," McMahon states that Austin "was trying to take my head off." He mentions that he has a mild concussion, but his judgment is crystal-clear. Upon questioning the termination of Austin, McMahon says "not yet." Instead, Austin will defend the title against TAFKA Goldust tonight.
Next, he introduces the special guest referee for the title match—Gerald Brisco. As Brisco heads to the ring, McMahon instructs him that if Austin lays a finger on him, McMahon will terminate his contract immediately and strip him of the title. Brisco claims to be impartial and unafraid of Austin due to the circumstances. McMahon cements the promo with "anyone would be better than the champion we have now."
Video #5 of DX airs, and the garage door to the Norfolk Scope Coliseum is closing. The New Age Outlaws knock on the door, and XPac wants to clear the air about his firing albeit in a passive-aggressive manner. Concurrently, some asinine ham'n'egger either doesn't understand solid Monday Night competition or just doesn't have a clue by holding up a negative sign about WCW.
Match 2: Jeff Jarrett (w/ Tennessee Lee) versus Bradshaw
Highlights:
Bradshaw ate a dropkick, gave Jarrett a cross corner whip, but came up empty on his follow-through.
As Bradshaw reversed an Irish whip, he no-sold a punt and dealt Jarrett a big boot.
Bradshaw clotheslined Jarrett over the top rope down to the floor, but Club Kamikaze jumped into the ring to ambush him.
When Referee Jim Korderas called for the bell, Bradshaw won by DQ at 1:14.
Rating: DUD
Summary: Mere back drop for the Club Kamikaze/Bradshaw feud.
Afterward, Bradshaw tries to fight them off, but the numbers game catches him up to him. Taka Michinoku tries to save Bradshaw's bacon, but he's overwhelmed too. Simultaneously, a masked man in a suit orchestrates the demolition scheme.
Over the Edge will be LIVE on PPV on 5/31 from Milwaukee, WI. Order NOW!
Backstage, Kevin Kelly interviews a frustrated Dude Love who walks away from him. Mr. McMahon intervenes while Dude objects to the main event. An agitated Mr. McMahon screams to end the filming.
Having returned from Norfolk, DX heads to the ring still in fatigues, and HHH mimics Michael Buffer with some sophomoric humor. The NAO arrives to the ring on scooters to mock the DoA.
Match 3 (non-title): WWF tag team champions New Age Outlaws (w/ DX) versus Disciples of Apocalypse (w/ the Road Warriors & Sunny)
Highlights:
Skull reversed an Irish whip and powerslammed Gunn.
When he clotheslined Gunn over the top rope down to the floor, he and 8-Ball bounced Road Dog off one another for fun.
8-Ball tagged in, caught Road Dog in mid-cross body block, and slammed him.
As Gunn tagged in, 8-Ball reversed an Irish whip and fed him a big boot.
Skull tagged in, and DoA double-slammed Gunn.
After Gunn guillotined him with the top rope, Skull ate a clothesline.
Gunn tagged in, attempted a piledriver, but received a back drop instead.
While Skull dealt him a belly-to-back suplex, tags were exchanged on both sides.
Gunn piledrove 8-Ball, and DoA pulled a switcheroo.
At the same moment, DX distracted referee Mike Chioda.
Gunn made a nonchalant cover, so Skull hooked and pinned him at 3:35.
Rating: *
Summary: Upset city! I like the fact that DX isn't running rampant over everybody in the same fashion as the nWo is in WCW.
WAR ZONE!
Match 4: Undertaker versus Barry Windham
Highlights:
Windham reversed an Irish whip but fell victim to a chokeslam.
As he tombstoned Windham, Undertaker pinned him at 1:00.
Rating: *
Summary: Quick squash for Undertaker to pop the Hampton faithful.
After the match, Undertaker grabs a microphone and cuts a promo on Kane. He calls out Kane and will wait for him through the commercial break.
SLAM OF THE WEEK: Undertaker launches a tope con hilo over the flames onto both Kane and Vader at the PPV last night.
Following the commercial break, Kane and Paul Bearer emerge through the entrance. A pained Bearer pleads for a "truce" while Kane's arm is wrapped heavily. In a unique twist, he describes Kane as his "son."
Backstage, Kelly interviews TAFKA Goldust with Luna. Suddenly, Dude Love attacks Goldust despite Luna's attempts to stop him.
More DX as they head to the ring. As HHH cuts a promo on DoA, he challenges ANYBODY for the European title. 8-Ball steps out first, but Jim Cornette and Dan Severn run toward the ring. After Severn removes his jacket, tie, and shirt, he hip-tosses a pleading Cornette to shut him up. He chokes out Cornette before officials stop him.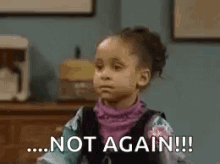 Backstage, Michael Cole interviews Austin who's pissed off at Mr. McMahon.
Vignette featuring Val Venis in a sports car receiving some **COUGH** assistance.
Marc Mero comes to the ring and asks the Hampton faithful if they want Sable. Following a raucous response, he summons Sable to the ring. Mero tells her that she humiliated him last night, but Sable stands up for herself and challenges him to an intergender match in two weeks.
Prior to the main event, Mr. McMahon comes to ringside to act as timekeeper.
Match 5 for the WWF title: Stone Cold Steve Austin (champion) versus TAFKA Goldust (w/ Luna)
Highlights:
Gerald Brisco was the special guest referee for this match.
When Austin clotheslined him, he suplexed Goldust for 2.
He slammed Goldust for another 2.
As Goldust responded with a lariat, he got 2.
He fed Austin a knee drop for another 2.
After Goldust hooked an O'Connor roll, he couldn't get 3.
Brisco tried to encourage Austin to hit him, so Austin berated Mr. McMahon.
While Goldust somehow knocked down Austin off-camera, he earned a rapid 2-count from Brisco.
Goldust gave Austin a cross corner whip followed by a bulldog for another 2.
When Goldust tossed him down to the floor, he sent Austin hip-first into the steps.
Austin retaliated by ramming Goldust side-first into the steel railing.
Next, he made Goldust taste the steel railing. It must have tasted like the Lucha Libre at the Barking Dog.
Brisco shoved him twice, but Austin side-stepped him to clothesline Goldust.
As Goldust nailed him in his southern Texas roots, he made Austin taste the steel railing. Waiter, could you give the beer-swilling bald wrestler a heartstopper?
A double clothesline put both wrestlers down on the mat, and Mr. McMahon rose from the timekeeper's table.
After Goldust made the cover, he got 2.
Austin reversed an Irish whip and swept Goldust's leg from him.
While he clotheslined Goldust, Austin delivered a Thesz press.
Goldust reversed an Irish whip and applied a sleeper.
When Austin escaped with a low blow, he hit a Stone Cold Stunner.
Brisco only counted to 2 before complaining about his left eye. Sinister!
As Dude Love ran into the ring, he clotheslined Austin.
He tossed Austin down to the floor, charged, but ate a back drop.
After they brawled at ringside, Austin rammed Dude face-first into the broadcast table.
He rammed Dude face-first into the steps but got restrained by Brisco.
While Mr. McMahon aimed to take Austin's head off, he inadvertently CLOBBERED Brisco with the WWF title belt.
Brisco was both

BUSTED OPEN

and

OUT COLD

.
Methinks Austin won despite no closing bell.
Rating: NONE
Summary: McMahon chicanery misfired this time, but what will come of it?
Conclusion: The McMahon-Austin saga is both adventurous and thrilling. The Undertaker-Kane feud takes a distinct turn while DX tries to humiliate WCW. Interestingly, Owen's heel turn coincides with Bret's turn within WCW. It appears that Dude Love remains the top contender to the WWF title. The road to the PPV may be a bumpy one for Austin as Dude should both antagonize and physically assault him.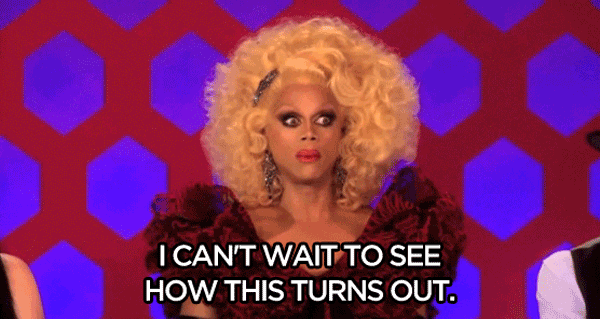 What's on Nitro?
TV Rating: 5.69
Stay tuned for WCW Monday Nitro 04-27-98!
Comments? Suggestions? Send them to me at rsg@rockstargary.com and follow me on Twitter (@rockstargary202).
Custom Search