WELCOME TO ROCK STAR GARY REFLECTIONS!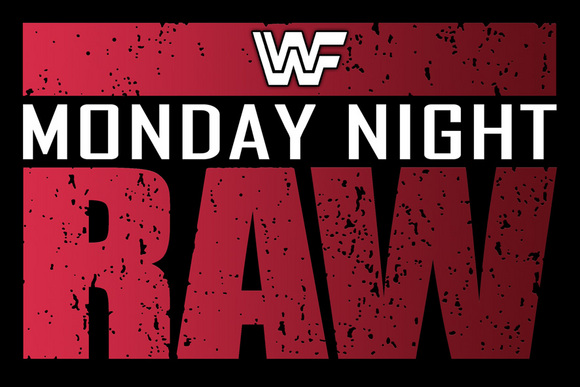 WWF Monday Night RAW 4-12-93
Live from Poughkeepsie, NY
Airdate: April 12, 1993
Attendance: 3.500
Hosted by Vince McMahon,"Macho Man" Randy Savage, and Rob Bartlett
Give me a T! Give me an A! What's that spell? Let's find out!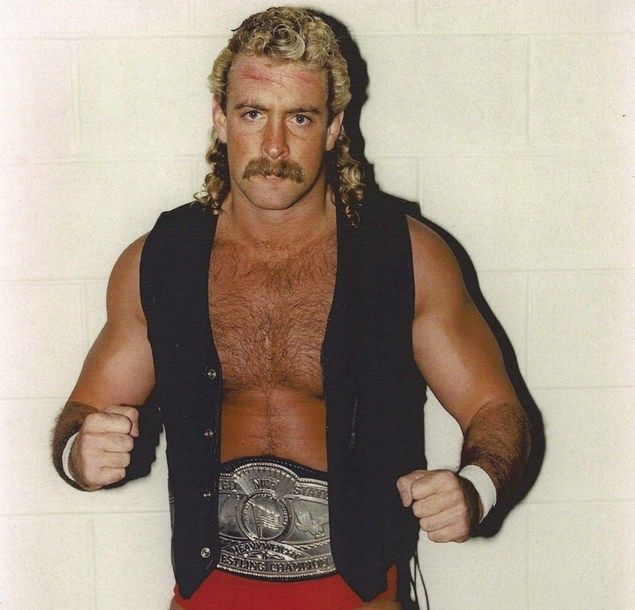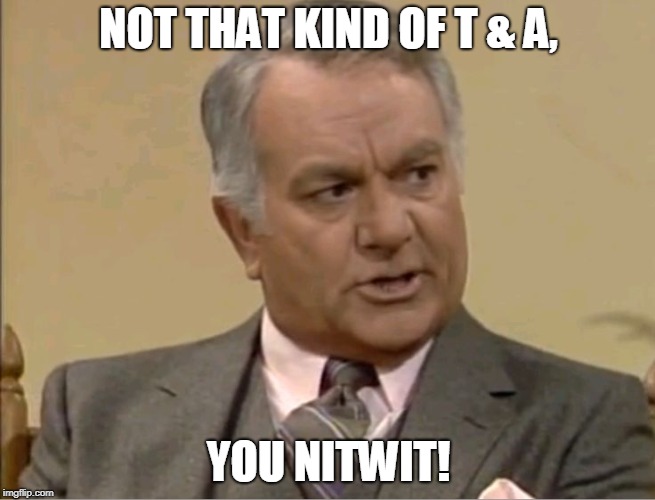 Sorry, Chester.
As the show begins, Money, Inc. bribes the Beverly Brothers with cash while discussing the Steiners.
Opening montage.
Match 1: WWF tag team champion IRS (w/ the "Million Dollar Man" Ted DiBiase) versus Scott Steiner (w/ Rick Steiner)
Highlights:
Scott caught IRS mid-kick but fell victim to an enziguri.
When Scott reversed an Irish whip, he powerslammed IRS.
He then gave IRS a Steinerline for 2.
As IRS attempted a vertical suplex, Scott blocked it and delivered one of his own for another 2.
IRS then tossed Scott to the floor and distracted referee Tim White. That allowed DiBiase to clothesline Scott. How dastardly!
Following a commercial break, IRS hit a piledriver for 2.
While the Poughkeepsie faithful chanted "Ir-win," their nemesis gave Scott a backbreaker.
IRS then mounted the top turnbuckle, leaped, but ate boot.
After Scott delivered a back elbow, he gave IRS a HARD cross corner whip to injure the back.
He then guillotined IRS with the top rope thanks to IRS' tie.
When he backdropped IRS, Scott delivered a double underhook powerbomb for 2.
Suddenly, DiBiase tried to save his partner, so referee Tim White called for the bell.
Scott won by DQ.
Rating: **
Summary: Decent TV match that furthers the feud between the champs and the Steiners.
After the match, the Steiners give DiBiase a double back elbow and prepare for the Steinerizer. Abruptly, the Beverlies hit the ring to save the champs. DiBiase then holds Scott for a double clothesline; however, the Beverlies inadvertently double-clothesline DiBiase. Dissension between the Beverlies and Money, Inc. ensues. As the Beverlies knock him outside the ring, IRS grabs his Haliburton but cannot sneak up behind them.
Hold your horses, Sheriff. They're coming!
Promo airs for the encore presentation of WrestleMania IX.
Match 2: Tatanka versus Skull Von Krus
Highlights:
Tatanka leap-frogged and monkey-flipped Von Krus.
As he hip-tossed Von Krus, Doink came to ringside. Does he have more pie for Bartlett?
Dwayne, save it for 1999, ok?
Tatanka then gave Von Krus a pair of HARD cross corner whips to injure the back.
When he slammed Von Krus, Tatanka delivered an elbow drop.
He then suplexed Von Krus, but Von Krus responded by reversing an Irish whip and hitting a back elbow.
After Tatanka reversed an Irish whip, he backdropped Von Krus.
He then gave Von Krus the End of the Trail.
1-2-3.
Tatanka won.
Rating: ½*
Summary: Showcase match for Tatanka.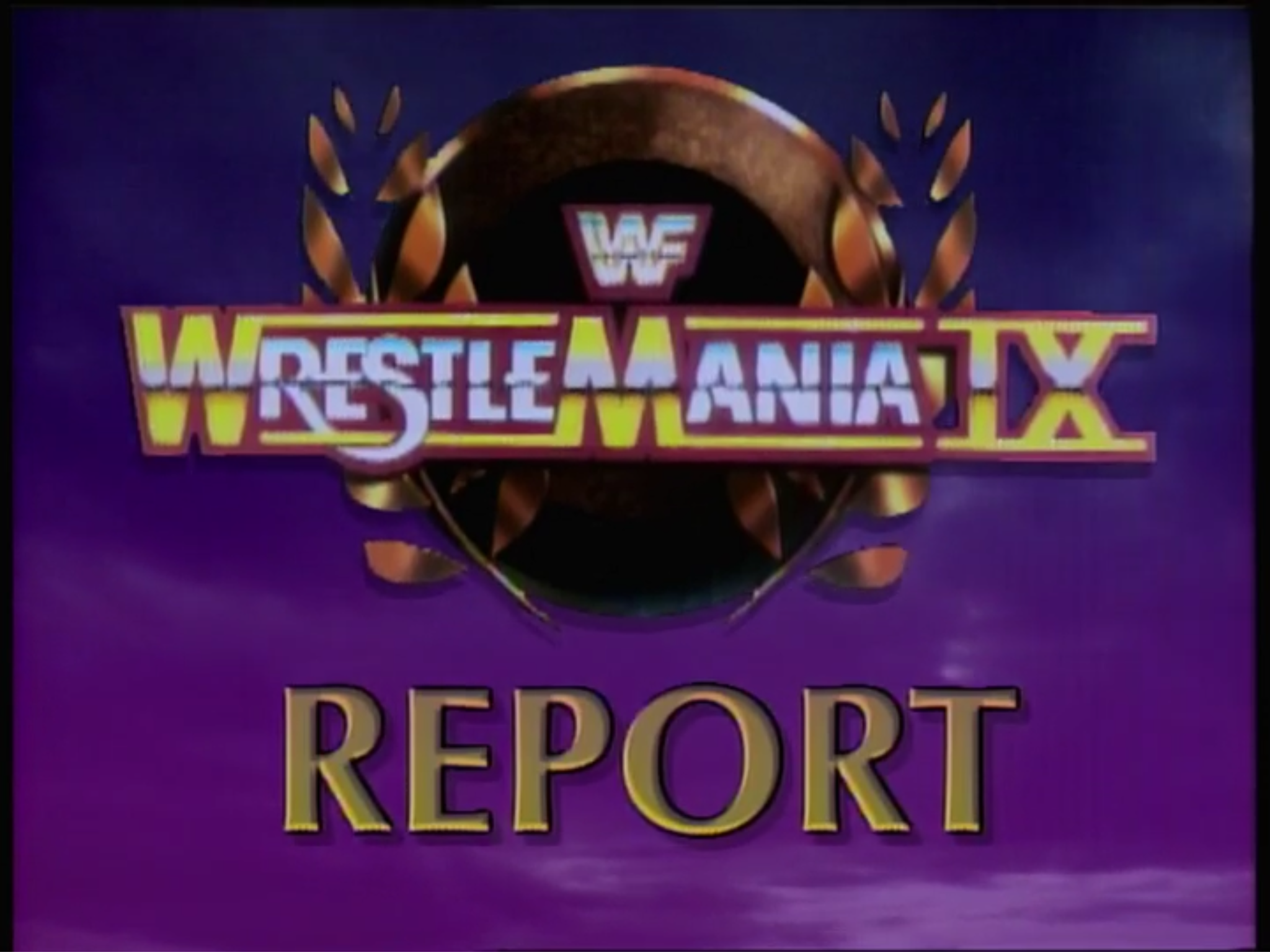 WRESTLEMANIA REPORT: Sean Mooney hypes the encore before stills of the main event are shown. Following that, he mentions that WWF President Jack Tunney declared the outcome of the Yokozuna-Hogan match FINAL. Order the encore NOW!
While Vince and Savage tease him, Bartlett peruses the May edition of WWF Magazine.
Promotional consideration paid for by the following: ICOPRO and Slim Jim.
At ringside, Bartlett interviews Luna Vachon who believes she is the "true woman of the 90s." She then cuts a promo on Sensational Sherri while the Poughkeepsie faithful chant "Sher-ri." When Bartlett announces that Sherri is in the arena, she comes to ringside to confront Vachon. Speaking of Vachon, she chastises Bartlett for bringing her out here, yet she runs Sherri down straight to her face.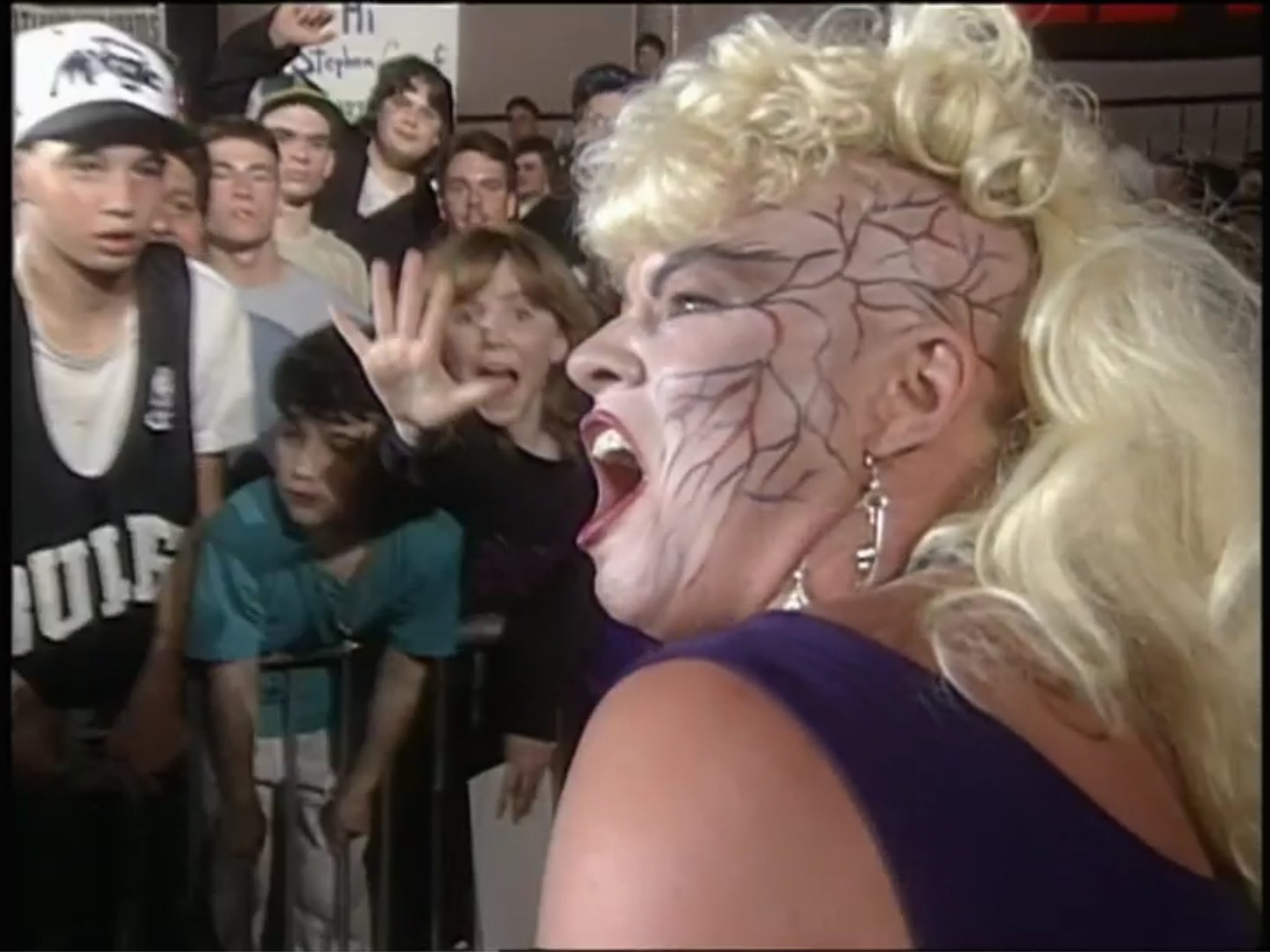 Sherri then hits a crescent kick to Vachon's jaw knocking her silly. When Bartlett tries to restrain her, Sherri rips his clothes and knocks him down. She then sets her sights on Vachon and suplexes her on the floor. GET OUT THE SPATULA! While the Poughkeepsie faithful chants her name, Sherri chokes Vachon with a piece of clothing.
Vachon then nails Sherri and rips her clothes to shreds. With Sherri's bra exposed, the women fight among the Poughkeepsie faithful. Officials break it up as Sergeant Slaughter puts Luna over his shoulder to take her backstage.
After a commercial break, Savage interviews Sherri who covers her bra with Savage's cowboy hat. Immediately, Luna returns and attacks Sherri. More clothes are ripped, and Sherri gets the better of her until officials separate them again.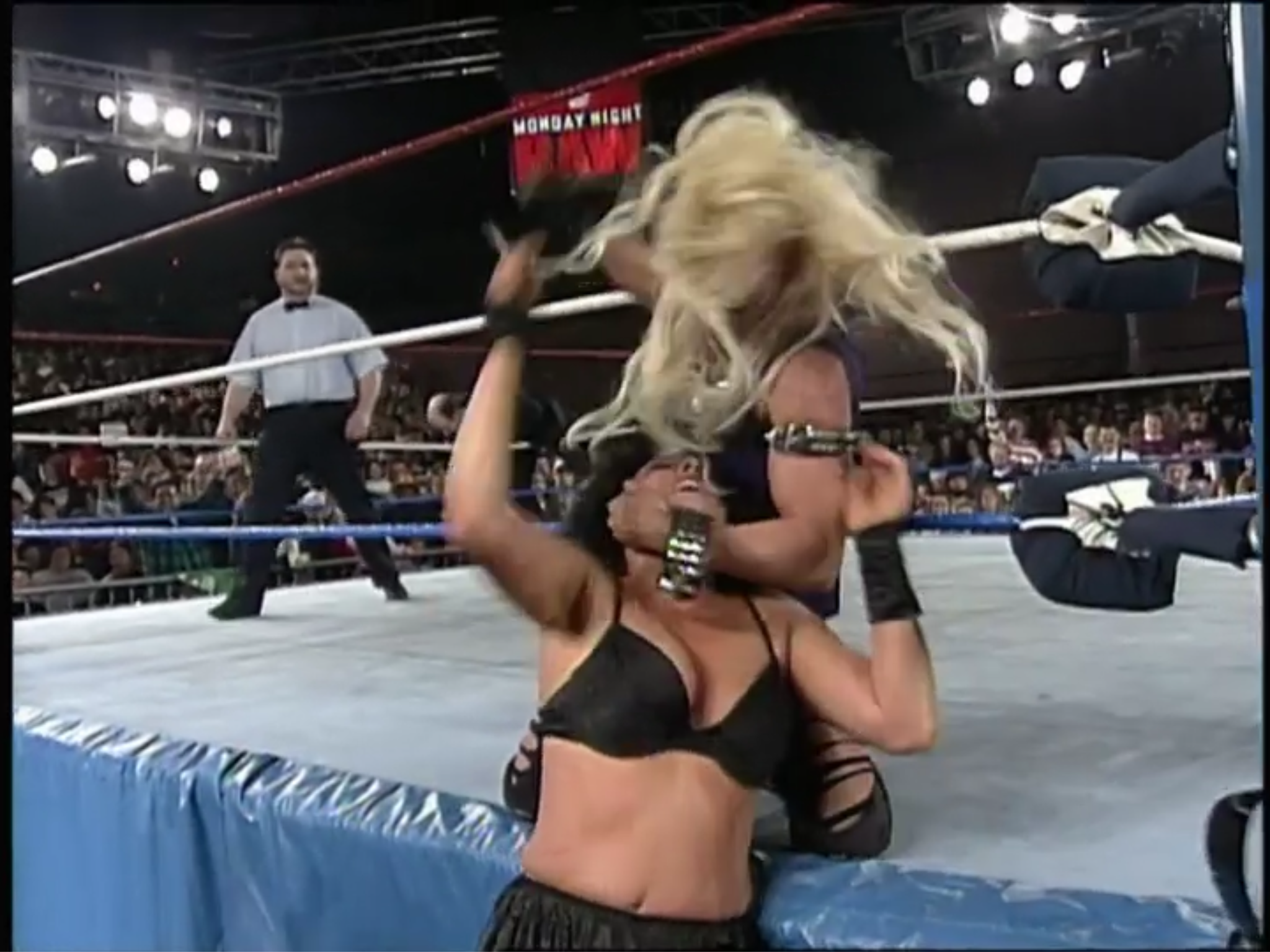 HOT TAKE: This happened in 1993, folks! The WWF was still heavily pointed in the family-friendly direction; yet, this segment pushed the envelope BIG TIME. If you want to see a template for ECW catfights and bra'n'panties matches, then check out this wild stuff.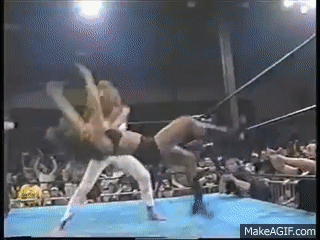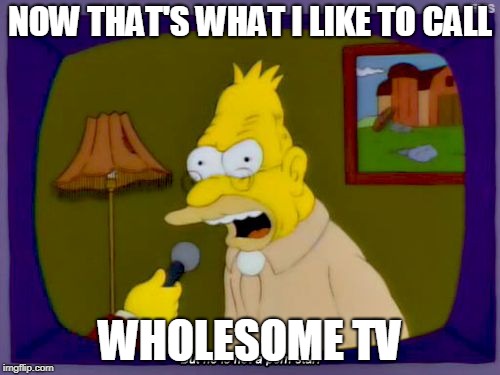 You're a dirty old man, Abe.
Match 3: Papa Shango versus Scott Taylor
Highlights:
Taylor dropkicked Shango but to ZERO effect.
When Shango folded Taylor up like an accordion with a belly-to-back suplex, the arena filled up with smoke. I bet the Godfather approved.
Nonetheless, Shango slammed Taylor while a disheveled Bartlett returned to the broadcast table. Savage questioned his faculties, and Bartlett passed out. HA!
Shango then hit an inverted shoulder breaker.
1-2-3.
Shango won.
Rating: DUD
Summary: Showcase match for Shango.
Match 4: Friar Ferguson versus Chris Duffy
Highlights:
For those unaware, Ferguson was portrayed by Mike Shaw.
Also, Duffy's most notable WWF appearance happened here:
Ferguson backdropped Duffy and followed with a leg drop.
As Duffy tried to bring him in the hard way, Ferguson let go of the top rope. Clever!
He then vaulted Duffy over the top rope to the floor.
When he gave Duffy a cross corner whip, Ferguson hip-tossed him.
He then clotheslined Duffy and performed a little dance not unlike Dude Love.
After another slam, Ferguson splashed Duffy for 2.
He then gave Duffy another cross corner whip and followed with an avalanche.
Shortly after, he backdropped Duffy.
As Duffy attempted a sunset flip, Ferguson SQUISHED him.
1-2-3.
Ferguson won.
Rating: DUD
Summary: Showcase match for Ferguson. Methinks this gimmick will NOT get over.
Promo #2 for the encore presentation of WrestleMania IX. Have you ordered yet?
We return to Caesar's Palace, and Todd Pettengill interviews some of the Vegas faithful.
Promotional consideration paid for by the following: Davey Boy Smith.
Backstage, Money, Inc. accepts the challenge of the Beverlies. Speaking of the Beverlies, they ambush Money, Inc. from behind, and a four-way brawl erupts while the show concludes.
Conclusion: Obviously, the Sherri-Luna battle highlights this episode. It's truly worthy of your time because these women wea rtheir passion for wrestling on their ripped clothing.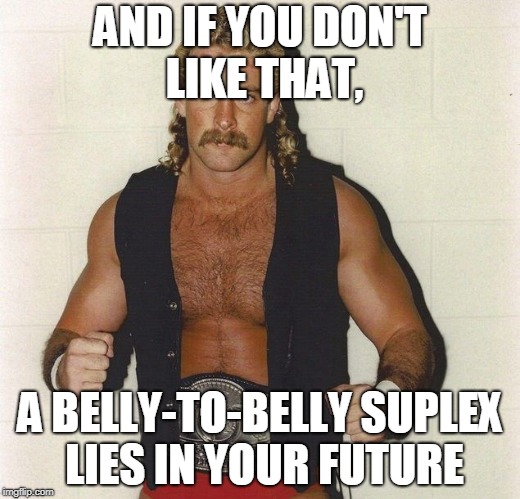 TV Rating: 3.4
Stay tuned for WWF Monday Night RAW 4-19-93!
Comments? Suggestions? Send them to me at rsg@rockstargary.com and follow me on Twitter (@rockstargary202).
Custom Search