WELCOME TO ROCK STAR GARY REFLECTIONS!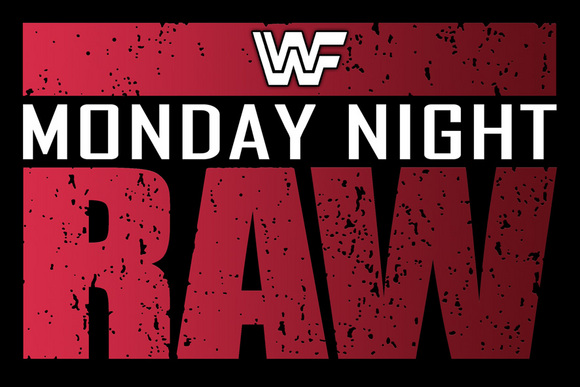 WWF Monday Night RAW 3-15-93
Live from Poughkeepsie, NY
Airdate: March 15, 1993
Attendance: unknown
Hosted by Gorilla Monsoon, Bobby "The Brain" Heenan, & Rob Bartlett
It's the blizzard episode! Will Frosty the Snowman wear a singlet and jump in the ring? Can either the Headshrinkers or Nasty Boys win in the main event? Or does the Poughkeepsie faithful feel threatened by a full-scale war? Let's find out!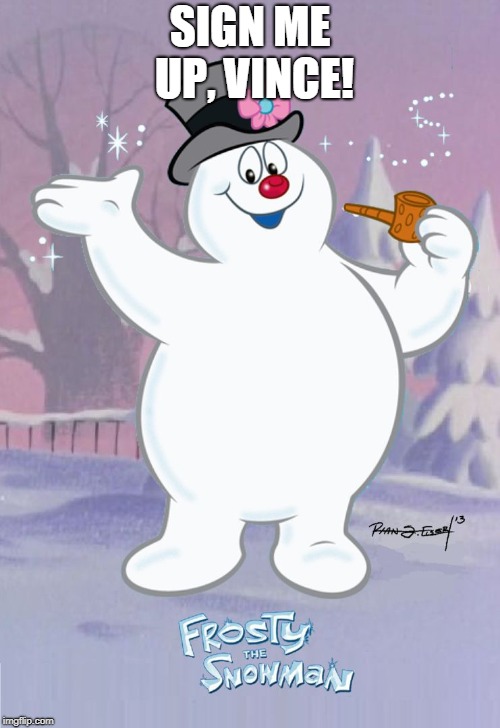 According to Meltzer, Vince McMahon didn't work this show because he was honored by the Michael Landon Foundation. Instead, "Not Vince McMahon," a.k.a. Bartlett, took his place. Oh, brother.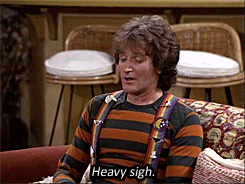 Opening montage.
Match 1: Razor Ramon versus Russ Greenberg
Highlights:
Greenberg attempted a cross body block, but Ramon countered with a fallaway slam.
Upon hooking an abdominal stretch, Ramon followed with a chokeslam.
He then placed Greenberg atop the top turnbuckle and hit a belly-to-back superplex.
Finally, Ramon delivered the Razor's Edge.
1-2-3.
Ramon won.
Rating: ½*
Summary: Showcase match for Ramon.
Match 2: Typhoon versus L.A. Gore
Highlights:
Typhoon reversed a cross corner whip and followed with a corner clothesline.
As he hip-tossed Gore, Typhoon followed with a back elbow.
He then suplexed and powerslammed Gore.
When Typhoon gave Gore a cross corner whip, he landed an avalanche.
He then hit the Tidal Wave and pinned Gore.
Rating: DUD
Summary: Showcase match for Typhoon. Afterward, Gore could not be reached for comment on his relative Al's alleged infiltration into the Pentagon's data center. Oddly, Tipper asked me to label my reflections accordingly: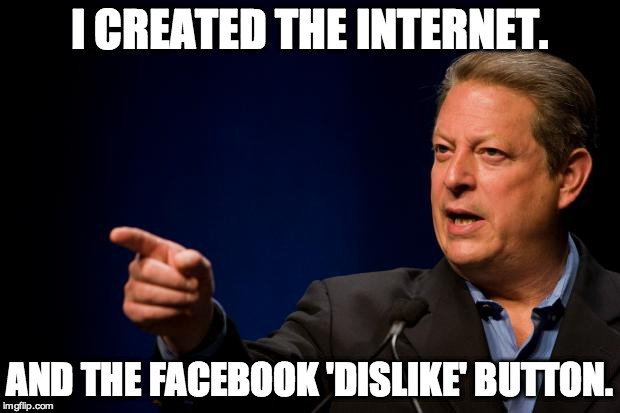 After a commercial break, Heenan "inadvertently" spoke to the producer over the microphone about his "cue."
Promotional consideration paid for by the following: ICOPRO and more Davey Boy Smith.
Heenan then interviews Harvey Wippleman with Giant Gonzalez. Wippleman then cuts a promo on Undertaker. Next, Gonzalez states that he has "a giant surprise for" Undertaker.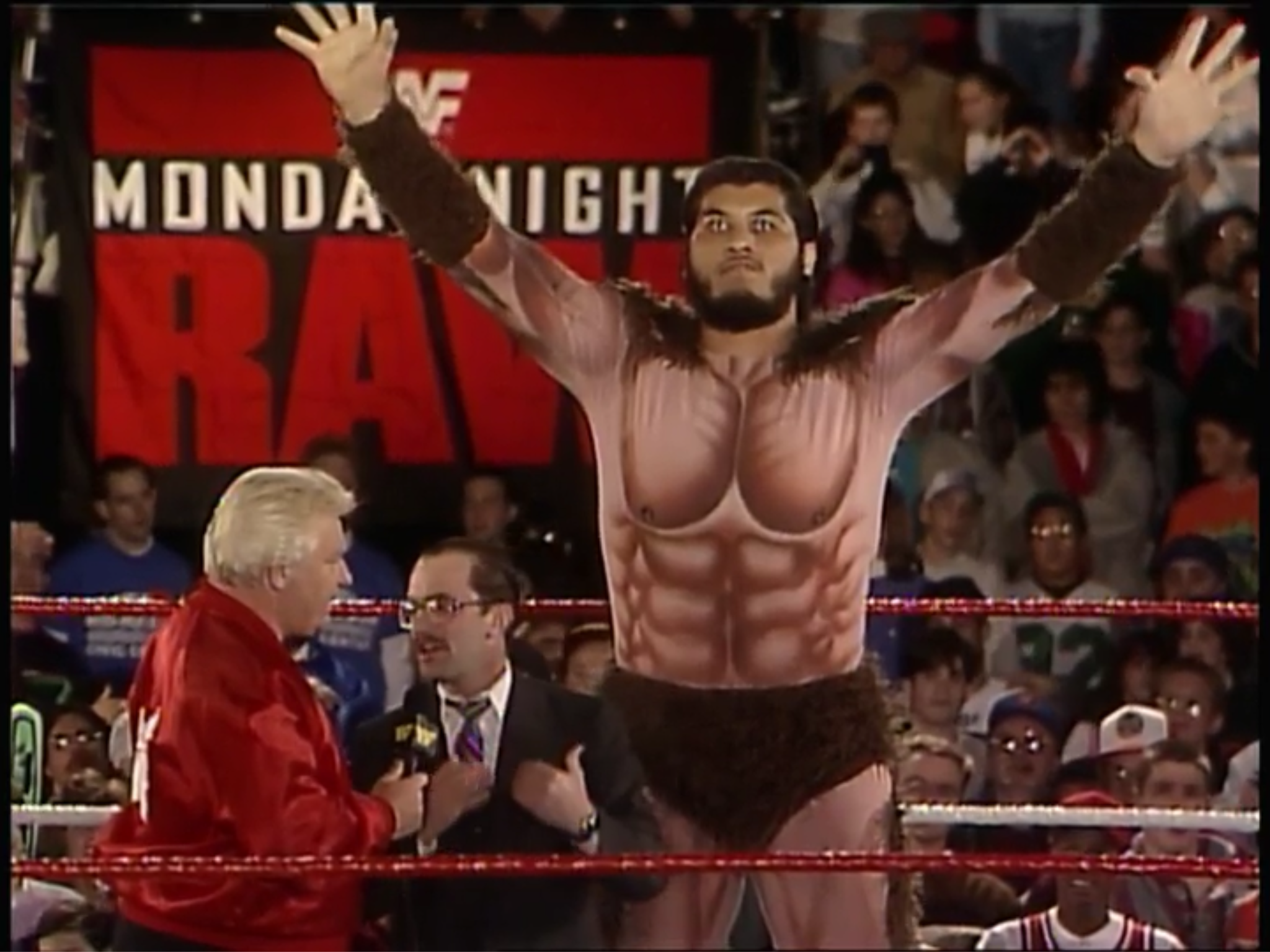 Promo for WrestleMania IX airs. It will be LIVE on PPV on 4/4. Order NOW!
Match 3: Bob Backlund versus Papa Shango
Highlights:
When "Not Vince McMahon" compared Backlund to a younger Mickey Rooney, both Monsoon and Heenan threatened to maul him. HA!
Shango gave Backlund a backbreaker and forced him out of the ring.
As he joined Backlund, Shango rammed him back-first into the apron.
He then delivered another backbreaker followed by a pair of elbow drops.
After he hooked a rear chin lock, Shango put his feet on the second rope for leverage. SNEAKY!
He then put a knee into Backlund's midsection and slammed him for 2.
Unexpectedly, Backlund hooked an inside cradle.
1-2-3.
Backlund won.
Rating: *
Summary: Clash of styles here that made Backlund look like a lucky underdog rather than a former WWWF champion.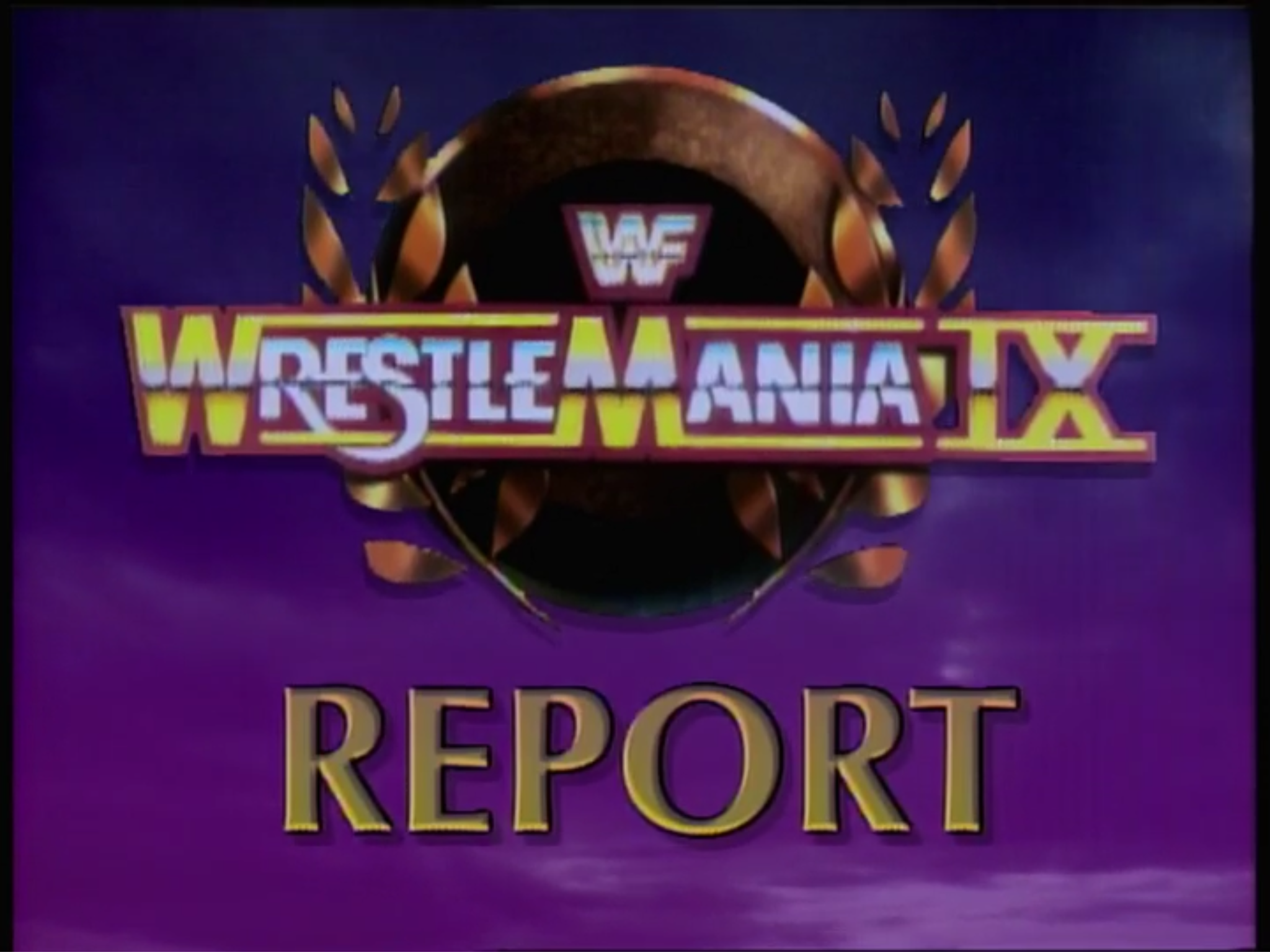 WRESTLEMANIA IX REPORT: "Mean" Gene Okerlund promotes the "World's largest toga party." As he hypes the WWF title match, we revisit Superstars when Yokozuna used Casey Cleric as a model of what he'll do to Bret Hart in Las Vegas (aired 3/13, taped 2/15). Afterward, Okerlund shills the WWF tag team title match, and Money, Inc. cuts a pre-taped promo on the MegaManiacs.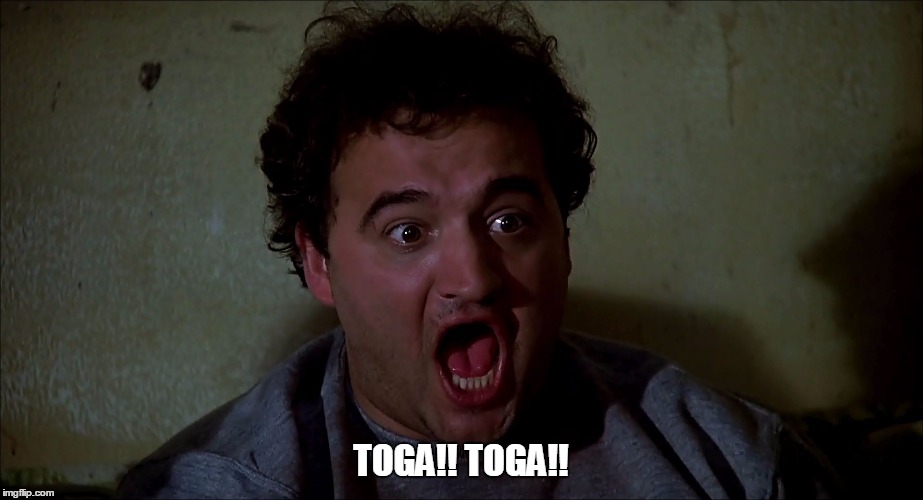 Next, Okerlund promotes the Undertaker-Gonzalez match. Bearer and Undertaker then warn Gonzalez about nightmares coming true. Following that, Okerlund mentions the Luger-Perfect match.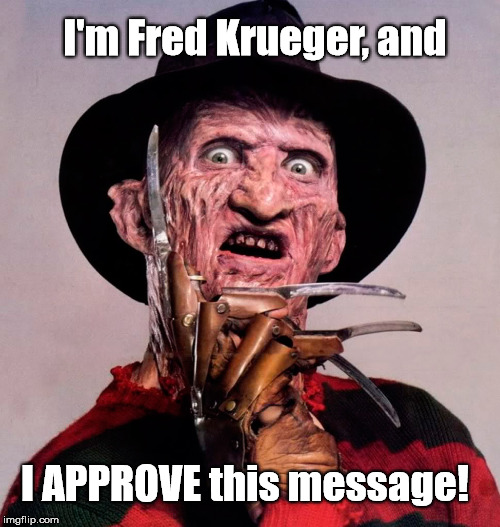 Todd Pettengill advertises WWF Mania each Saturday at 10am ET on USA. Who's bringing the Stoli?
Match 4: The Nasty Boys versus the Headshrinkers (w/o Afa)
Highlights:
As the Nasty Boys made their entrance, they each hugged a Rosati sister posing as a ring girl.
The Poughkeepsie faithful then chanted "Nas-ty" while Samu gave Knobbs a cross corner whip followed by a corner clothesline.
When he gave Knobbs another cross corner whip, Samu ate a clothesline.
Sags tagged in, and the Nasty Boys delivered a double back drop to Samu.
After Sags double-clotheslined the Headshrinkers, he got 2.
Knobbs tagged in and hit a single-arm DDT to Fatu.
When Sags tagged in, he blocked a hip toss from Fatu and gave him one of his own.
Samu then nailed Sags from behind, and Fatu delivered a thrust kick.
Following a commercial break, Heenan asked Monsoon what illegal meant, Monsoon replied with "a sick bird." HA!
Fatu then tossed Sags to the floor and distracted referee Danny Davis. Meanwhile, Samu slammed Sags on the floor. How dastardly!
As Samu tagged in, he slammed Sags.
He then mounted the top turnbuckle but missed a diving head butt.
Hot tag Knobbs.
After Knobbs delivered a double noggin knocker, the Headshrinkers no-sold it and double-head-butted Knobbs. Send Knobbs to detention for not doing his homework!
Knobbs then hit a double DDT, followed Fatu to the floor, and brawled with him.
When Knobbs rammed Fatu into the catering table, the bell rang.
The match was ruled a double countout. BOOOOOOOOOOOOOOO!
Rating: **
Summary: Decent match between four brawlers coupled with an excited Poughkeepsie faithful.
After the match, the brawl continues, and condiments are EVERYWHERE!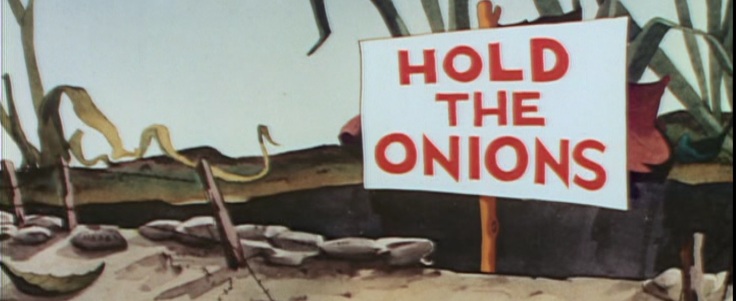 Sean Mooney narrates a promo for charity work performed by WWF superstars and Vince McMahon.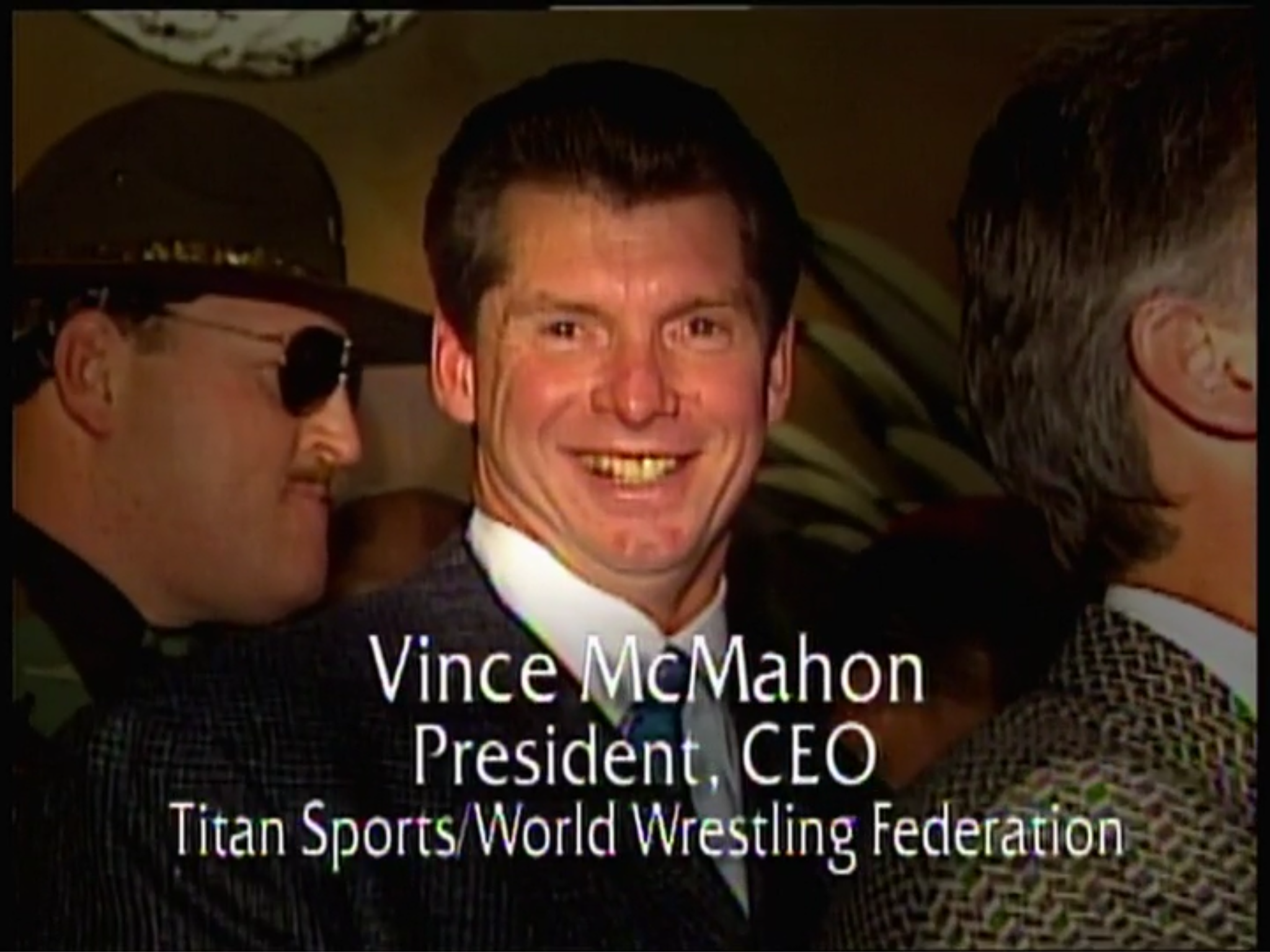 Monsoon then hypes next week's show which contains Kamala versus Doink and Tatanka against Repo Man. Next, he hypes a rare TV appearance by the Bushwhackers while I reach for the Tums.
Conclusion: If you're a fan of the Monsoon-Heenan dynamic on commentary, then this show is for you.
TV Rating: 2.9
IN OTHER NEWS THIS WEEK: "Canada's Strongest Man", Dino Bravo, a.k.a. Adolfo Bresciano, was murdered on 3/10 in Laval, Quebec. He was 44. Please allow me to offer condolences to all of his fans in cyberspace.
Stay tuned for WWF Monday Night RAW 03-22-93!
Comments? Suggestions? Send them to me at rsg@rockstargary.com and follow me on Twitter (@rockstargary202).
Custom Search