WELCOME TO ROCK STAR GARY REFLECTIONS!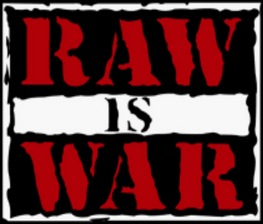 WWF Monday Night RAW 02-21-98
Taped from Dallas, TX
Airdate: February 21, 1998 (taped 02/16)
Attendance: 13,296 (sold out)
Hosted by Jim Ross, Michael Cole, Kevin Kelly, & Jerry "The King" Lawler
What's new and improved with the Rock and NoD? Can Jarrett capture the European title from Owen? Will the Headbangers attain gold by defeating the Rock'n'Roll Express? Let's find out!
Opening montage.
Match 1: The Road Warriors versus the Quebecers
Highlights:
Hawk yanked Rougeau down to the mat and followed with a fist drop.
When Rougeau nipped up, he dropkicked Hawk.
He then showed off by nipping up twice, so Hawk clotheslined him in an effort to teach humility.
As Hawk delivered a hangman's neckbreaker to Rougeau, tags were exchanged on both sides.
Animal reversed an Irish whip, leapfrogged Ouellet, and flattened him with a powerslam.
After Animal clotheslined Ouellet, Rougeau tagged in and tossed Animal to the floor.
He then baited Hawk and distracted referee Mike Chioda so that Ouellet could unload a somersault plancha atop Animal. SNEAKY!
While the New Age Outlaws wheeled a dumpster onto the stage, the Quebecers rammed Animal back-first into the apron.
Rougeau then slammed Animal on the floor, and the NAO wheeled the dumpster to the ring.
When Ouellet sent Hawk to the floor, the NAO rammed him shoulder-first into the dumpster.
They then hoisted Hawk into the dumpster, and the Quebecers double-suplexed Animal into the ring.
As the NAO sat atop the Hawk-filled dumpster, Rougeau piledrove Animal for 2.
The Quebecers then shoved Animal down to the mat, and Rougeau slammed Ouellet atop him for another 2.
After Animal rebounded with a double clothesline, he was unable to tag out since Hawk was trapped.
Animal then grabbed a chair and scattered the NAO backstage to free Hawk.
While the Road Warriors were occupied by chasing the NAO backstage, the Quebecers won by countout at 6:13.
Rating: ½*
Summary: More storyline than match as the NAO-Road Warrior feud continues.
WWF Attitude promo airs.
While I understand the "moments ago" segments when RAW and Nitro air simultaneously, they're meaningless at other times.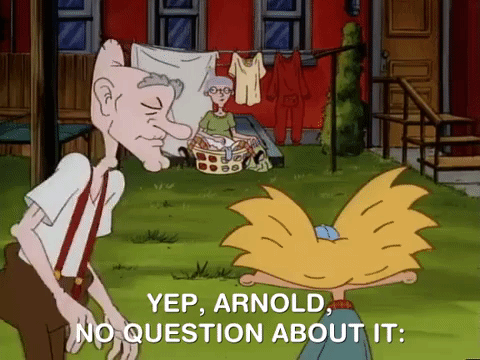 RAW is WAR is sponsored by 1-800-COLLECT, WWF: The Music Volume 2, and Twix.
Video featuring Chyna airs. Of course, they had to include Chyna's "humiliation" of Neidhart to spite WCW.
Prior to the next match, we revisit the putrid Blackman-Recon segment from two weeks ago.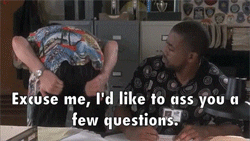 Match 2: Ken Shamrock versus Sniper (w/ the Truth Commission)
Highlights:
Kelly announced that Shamrock will challenge the Rock for the Intercontinental title at WrestleMania XIV.
As Jackyl joined the broadcast table for this match, Shamrock used momentum to send Sniper between the ropes to the floor.
Recon distracted Shamrock by grabbing his ankle, and Sniper clotheslined Shamrock over the top rope to the floor.
When Sniper distracted referee Tim White, Recon gave Shamrock the business on the floor. How dastardly!
Back in the ring, Sniper landed a back elbow, but Shamrock rebounded with a cross body block for 2.
Sniper clotheslined Shamrock and followed with a sidewalk slam for another 2.
After Sniper gave Shamrock a cross corner whip, he followed with a corner clothesline.
He then suplexed Shamrock but couldn't get 3.
While the Dallas faithful chanted "Sham-rock," Sniper slammed their hero but missed an elbow drop.
Shamrock scored with a spinning heel kick and powerslammed Sniper for 2.
As Sniper reversed an Irish whip, Shamrock took him down and applied an ankle lock.
Sniper submitted; thus, Shamrock won at 5:17.
Rating: *½
Summary: Showcase match for Shamrock, but Sniper held his own well. Unfortunately, Poirer was already 36 years old, so his glory years were behind him.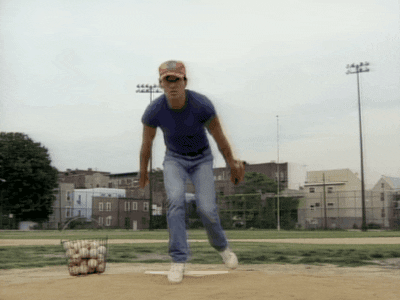 After the match, Recon storms the ring but eats a belly-to-belly suplex. A perturbed Jackyl enters the ring and runs down Sniper. Although Jackyl slaps him, he turns his back to Sniper. Upon shoving Jackyl, a frustrated Sniper exits the ring alone.
Back in the locker room, Recon denies a communication breakdown, but Sniper refutes it. While Sniper, in his French-Canadian accent, wants to go it alone, Recon, with his Southern accent, wants to maintain the status quo.
We then revisit RAW when Sable received flowers much to Mero's chagrin. A week later, she received a box of candy that Mero rebuffs.
Mero and Sable come to the ring, and Sable removes her robe immediately to showcase her assets. When Lawler begins the interview, Mero accuses Sable of "stealing his spotlight." The Dallas faithful showers her with a "Sa-ble" chant, but Mero states "she belongs to me." As Lawler describes what occurred at the PPV, Mero denies she got the best of him. A bouquet of flowers arrives for Sable, and she asserts herself.
Earlier today, Cornette cries about the negative reaction to his NWA faction and mentions that Tommy Young will be the special NWA referee.
Match 3 for the NWA World tag team titles: The Rock'n'Roll Express (w/ Jim Cornette) versus the Headbangers
Highlights:
Gibson blocked an O'Connor roll, but Thrasher clotheslined him.
When Mosh tagged in, he provided Gibson with a ten-punch count-along.
Cornette then distracted Young so that Morton could guillotine Mosh with the top rope. Nefarious!
As Gibson mounted the second turnbuckle, he landed a double axe handle to Mosh.
Morton tagged in, and the Rock'n'Roll Express double-clotheslined Mosh.
After Morton reversed a cross corner whip, he delivered an inverted atomic drop.
Gibson tagged in, and the Rock'n'Roll Express supplied Mosh with a gut shot followed by a knee lift.
While Gibson baited Thrasher into the ring, an illegal switch transpired.
Gibson legally tagged in but Mosh countered a double clothesline with a double DDT.
Hot tag Thrasher.
When he powerslammed Morton, Thrasher got 2.
Mosh tagged in, and the Headbangers double-flapjacked Morton for another 2.
As Thrasher tagged in, he mounted the top turnbuckle, and the Headbangers delivered a Stage Dive to Morton.
Do we have new champions?
Thrasher made the cover, but before Young could count to 3, Mosh tossed Gibson over the top rope to the floor.
According to NWA rules, that resulted in a disqualification.
The Rock'n'Roll Express retained at 4:04.
Rating: ***
Summary: Solid tag team tandem work by both teams as they told the old NWA adage of the champions coming THIS close to losing their titles but retain them on a technicality.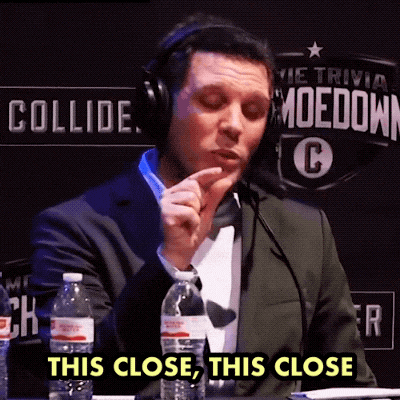 WRESTLEMANIA MILLENIIUM MOMENT: At WrestleMania IV, Andre the Giant declares Hulkamania to be "over" and chokes out Bob Uecker.
WAR ZONE!
To kick off the second hour, JR interviews Texas' native son Stone Cold Steve Austin. In response to the Chyna question, Austin offers "don't mess with Stone Cold." A quick edit reveals a question about Michaels, and Austin subtly gives Shawn Michaels credit before predicting an "ass-whippin'" in his favor. Upon threatening "Iron" Mike Tyson should he get out of line, Austin says that, at the PPV, "the shit's on." He then commandeers JR's black hat and salutes the Dallas faithful atop the broadcast table.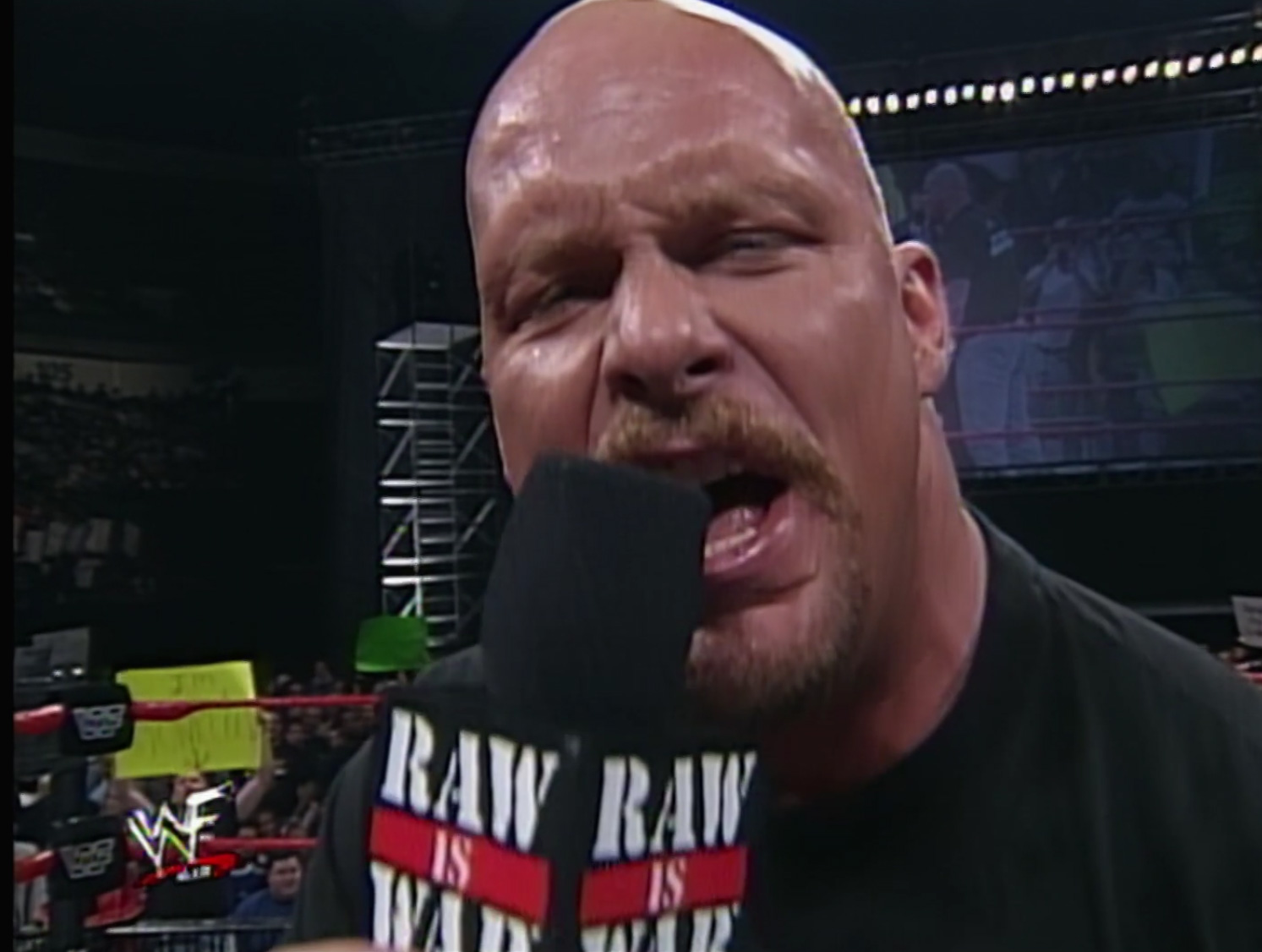 Five more weeks until WrestleMania!
Match 4 for the WWF European title: Owen Hart (champion) versus Jeff Jarrett (w/ Jim Cornette)
Highlights:
Winner of this match will defend the title against HHH at the PPV.
As referee Earl Hebner ejects the NWA from ringside, Owen clotheslined Jarrett twice.
He then landed a spinning heel kick and clotheslined Jarrett over the top rope to the floor.
When Owen mounted the top turnbuckle, he delivered a cross body block for 2.
Cornette distracted Owen, and Jarrett took advantage with a running guillotine.
After Jarrett distracted Hebner, Cornette supplied Owen with a "cheap shot."
Sorry, Chester.
Jarrett then put a knee into Owen's midsection and countered a back drop with a swinging neckbreaker.
While Jarrett ducked a second cross body block, Owen rolled down to the floor.
Cornette then provided his former charge a few samples of Florsheim. Wicked!
As Cornette tried to escape across the ring, Hebner halted his progress.
That enabled Owen to grab Cornette, but Jarrett provided Owen with a DDT for 2.
When Owen countered a back drop with a backslide, he got 2.
Jarrett rebounded with a clothesline and attempted a vertical suplex.
After Owen escaped, he rolled up Jarrett for another 2.
A mid-ring collision put both wresters down on the mat, and Owen reversed a cross corner whip.
While he slid down to the floor, Owen split Jarrett's uprights with the ring post. OUCH!
He then mounted the top turnbuckle and scored with a missile dropkick.
As Jarrett reversed an Irish whip, he received an inverted atomic drop.
Owen then launched an enziguri and hooked a Sharpshooter.
When Cornette interfered, Hebner called for the bell.
Owen retained by DQ at 5:29.
Rating: ***
Summary: Another good story told with a fast-paced style and Owen's high flying. The bullshit finish to protect Jarrett was unnecessary.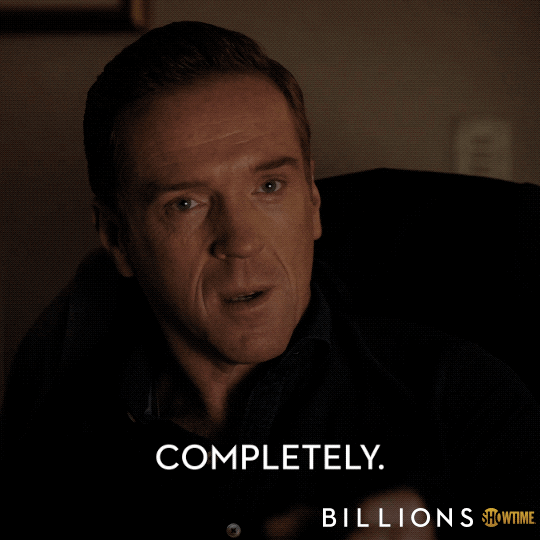 After the match, Owen wraps Cornette in a Sharpshooter, and Cornette taps. Jarrett grabs the tennis racquet, but Owen sees it coming and shoos Jarrett away.
PLAYSTATION SLAM OF THE WEEK: High-flying light heavyweights at the PPV last Sunday.
Match 5: Taka Michinoku & Aguila versus "Too Sexy" Brian Christopher & Pirata Morgan
Highlights:
"BadStreet USA" brought Fabulous Freebird Michael Hayes to the ring to be the special guest ring announcer. As you'd expect, the Dallas faithful LOVED him.
Unfortunately, Kane and Paul Bearer approached the ring.
Hayes, in true WCCW spirit, removed his boot and nailed Kane but to no avail.
When Kane chokeslammed Hayes, he polished off the Freebird with a tombstone piledriver.
Following a commercial break, Sunny replaced Hayes as the special guest referee.
Morgan delivered a sit-out powerbomb to Aguila who reversed a cross corner whip.
As Morgan vaulted him to the apron, Aguila mounted the top turnbuckle and scored with a flying headscissors at him.
With both heels on the floor, Aguila launched a BEAUTIFUL corkscrew plancha in their direction.
Tags were exchanged on both sides, and Michinoku snapped off a huracanrana much to Lawler's dismay.
After Christopher leapfrogged him, Michinoku delivered a spinning heel kick.
He then dropkicked Christopher who sought refuge on the floor.
Immediately, Michinoku mounted the second turnbuckle and hit an Asai moonsault to Christopher on the floor. Amazing!
With Michinoku on the apron, Christopher sunset-flipped him into a powerbomb on the floor.
Christopher then mounted the second turnbuckle and supplied Michinoku with a missile dropkick.
While he gave Michinoku a cross corner whip, Christopher followed with a release German suplex.
Christopher then slapped Michinoku before supplying him with a backbreaker.
When Morgan tagged in, he mounted the second turnbuckle and delivered a double axe handle.
Morgan then gave Michinoku a cross corner whip followed by an avalanche.
As he gave Michinoku another cross corner whip, Morgan came up empty on his follow-through.
Michinoku then hoisted Morgan atop the top turnbuckle and hit a super huracanrana for 2.
After Morgan reversed an Irish whip, he countered a huracanrana into a powerbomb for 2.
He then mounted the top turnbuckle but missed a splash.
While Christopher entered the ring to piledrive Michinoku, Aguila thwarted his actions with a spinning heel kick.
Michinoku then finished off Morgan with a Michinoku driver at 5:38.
Rating: **
Summary: Incredible high-flying, but the snuffing of the Freebird killed the Dallas faithful's joy.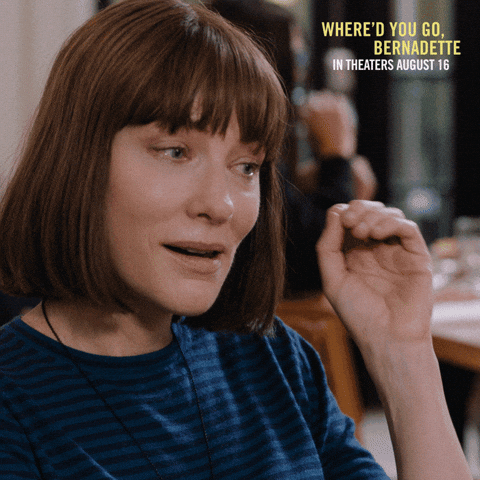 WrestleMania XIV will be LIVE on PPV on March 29! Order NOW!
Prior to the next match, the Rock declares "no dissension" within the NoD. He then provides Kama, Brown and Henry each a $15,000 Rolex watch. For Faarooq, the Rock gives him a framed portrait of himself. HA! Angry, Faarooq tosses it down to the mat.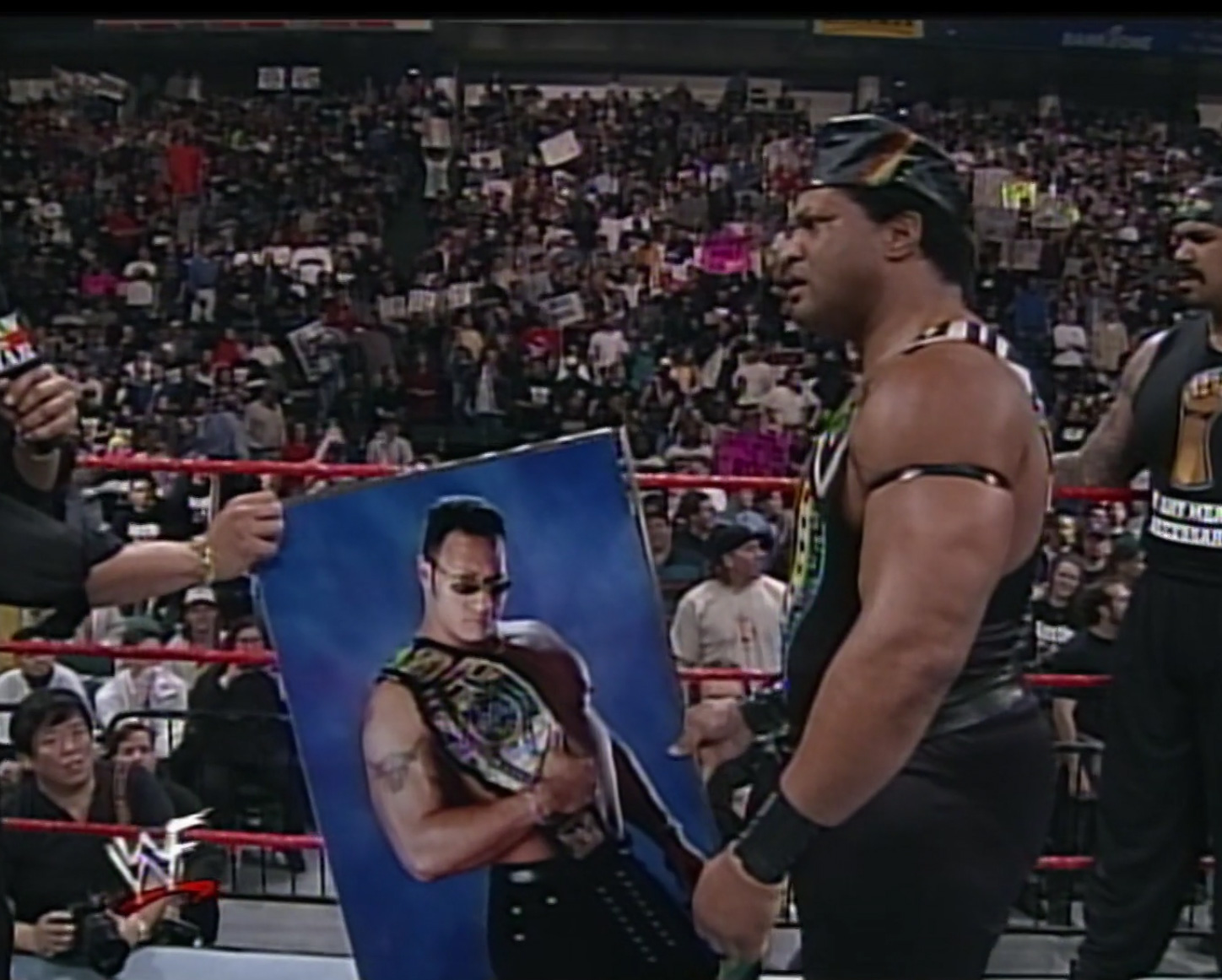 Match 6: Faarooq (w/ the Nation of Domination) versus Steve Blackman
Highlights:
Blackman unleashed a pair of kicks and dropkicked Faarooq.
As he missed a second one, Blackman received a slam.
Faarooq delivered an elbow drop and ducked a cross body block from Blackman.
When Faarooq hit a Dominator, the Rock held up his portrait with tremendous pride.
Instead of pinning Blackman, Faarooq threatened to annihilate him with the portrait.
Rock stole the portrait, and Blackman rolled up the distracted Faarooq.
1-2-3.
Blackman won in 1:33.
Rating: DUD
Summary: More storyline than match as the Rock's separation from the NoD continues.
After the match, the Rock bitches out Faarooq for breaking the portrait. Faarooq asks Henry to hold it up and punches it with sheer force. With the Rock in disbelief, Faarooq exits stage right.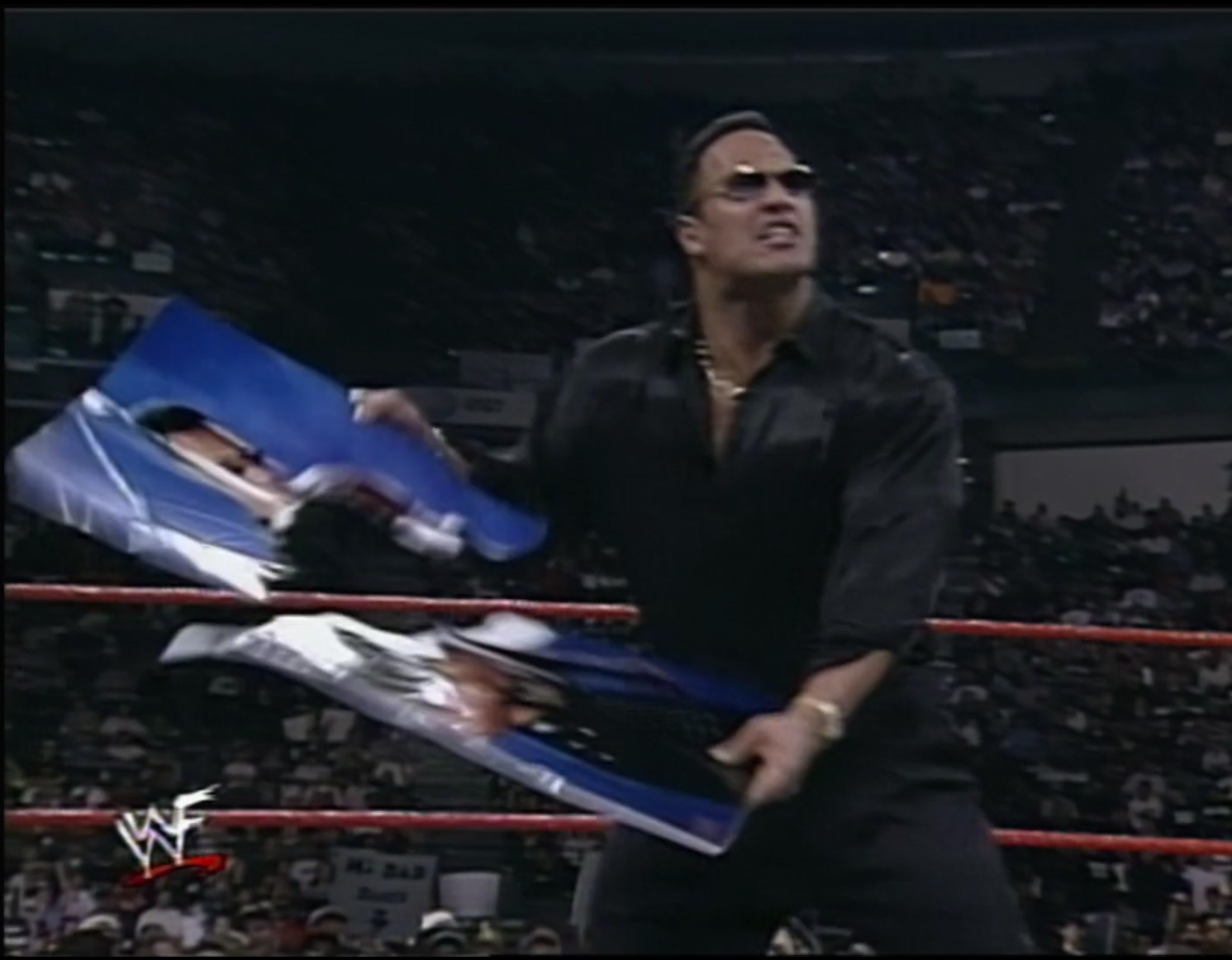 Another WWF Attitude promo airs featuring Austin.
Back in the locker room, Cole stands outside the NoD locker room where a lot of commotion can be overheard. Brown exits claiming there's no dissension whatsoever.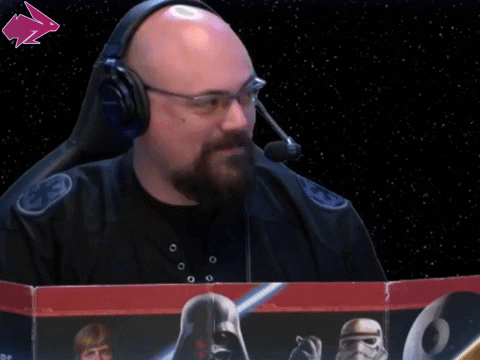 Match 7: Cactus Jack & Chainsaw Charlie versus "Marvelous" Marc Mero & TAFKA Goldust (w/ Luna)
Highlights:
According to Lawler, Goldust will bring "the American dream" to RAW on Monday.
Sable did not join Mero during his entrance.
When Mero tagged in, he slammed Charlie twice but got caught with an inside cradle on a third attempt. Charlie got 2.
The hardcore legends double-drop-toeheld Mero, and Charlie followed with a piledriver for another 2.
As Mero delivered a DDT to Charlie, Goldust tagged in and supplied Charlie with some Flip, Flop, and Fly to the delight of the Dallas faithful.
Sable came to ringside with a bouquet, and Goldust hit an elbow smash for 2.
After Mero provided Sable with her walking papers, Luna stole Sable's flowers and DESTROYED them. Heinous!
Mero restrained Sable from getting to Luna, and referee Earl Hebner got involved.
While Cactus had the golden opportunity, he grabbed a chair and CROWNED Goldust with it.
1-2-3.
Charlie and Cactus won.
Rating: DUD
Summary: More storyline than match as the Sable/Luna feud intensifies.
After the match, Sable chases after Luna, but the men separate them to end the show.
Conclusion: With a few exceptions, this was certainly a Saturday Night special and not a ratings-driven RAW. What are those exceptions?
The Rock stealing the show with his gifts for the NoD.
Owen and Jarrett giving us a decent wrestling match.
The old school NWA tag team match with the classic finish.
Otherwise, it was a promo for both WrestleMania XIV and the RAW on 2/23. Locate the Rock segment elsewhere if possible and skip this show. That is unless you want to witness the destruction of Freebird Michael Hayes.
TV Rating: 3.0
Stay tuned for WCW SuperBrawl VIII!
Comments? Suggestions? Send them to me at rsg@rockstargary.com and follow me on Twitter (@rockstargary202).
Custom Search