WELCOME TO ROCK STAR GARY REFLECTIONS!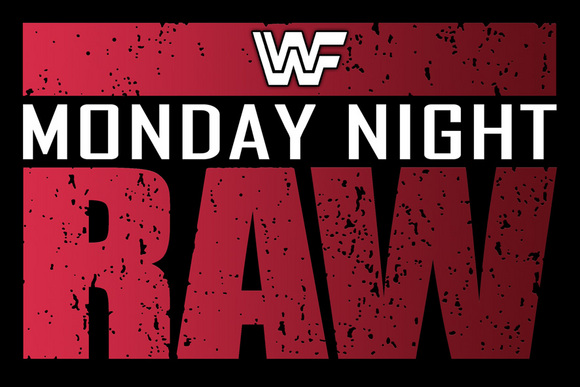 WWF Monday Night RAW 2-15-93
Taped from New York, NY
Airdate: February 15, 1993
Attendance: 900
Hosted by Vince McMahon, "Macho Man" Randy Savage, & Rob Bartlett
How will Beefcake fare in his return match against DiBiase? Who will win the 16-man battle royal? Let's find out!
In the style of Saturday Night's Main Event, Beefcake cuts a promo on DiBiase.
Afterward, DiBiase offers his rebuttal while Jimmy Hart's compassion ekes out again.
Opening montage.
Match 1: The Steiners versus Glen Ruth & Bobby Who
Highlights:
Scott delivered a dragon suplex to Ruth and tagged in Rick.
When Who tagged in, Rick gave him an overhead belly-to-belly suplex.
Scott tagged in and dropkicked Who.
As Scott placed Who in an over-the-shoulder backbreaker, Rick tagged in.
Rick then mounted the top turnbuckle, and delivered an elbow drop while Scott dropped him like yesterday's newspaper.
After Rick DESTROYED Who with a Steinerline, he tagged in Scott.
Upon hooking a double underhook powerbomb, Scott hoisted Who atop his shoulders.
The Steiners then hit the Steinerizer.
1-2-3.
The Steiners won.
Rating: **
Summary: Like autumns on the farm, this was a productive squash.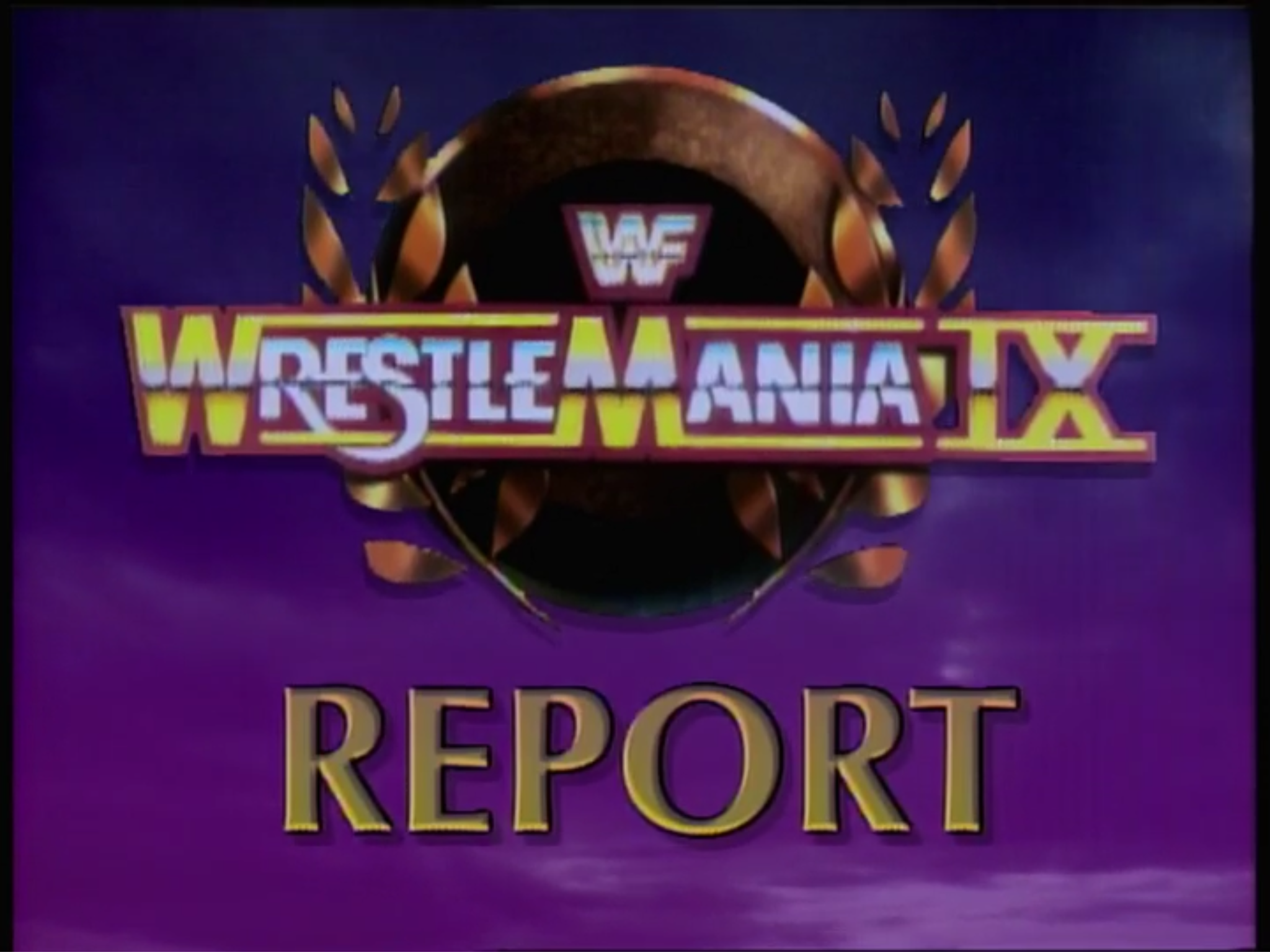 WRESTLEMANIA IX REPORT: "Mean" Gene Okerlund shills Caesar's Palace as well as Las Vegas before running down the card:
For the WWF title, Bret Hart defends against Yokozuna.
Undertaker will face Giant Gonzalez.
Crush wrestles Doink the Clown.
Match 2: Yokozuna (w/ Mr. Fuji) versus Ross Greenburg
Highlights:
Unfathomably, Greenburg charged Yokozuna but ate a clothesline.
Yokozuna then delivered a belly-to-belly suplex followed by a leg drop.
As the Manhattan faithful chanted "U-S-A," Yokozuna gave Greenburg a cross corner whip.
He then followed with an avalanche, mounted the second turnbuckle, and hit a Banzai drop.
1-2-3.
Yokozuna won.
Rating: ½*
Summary: Showcase match for Yokozuna.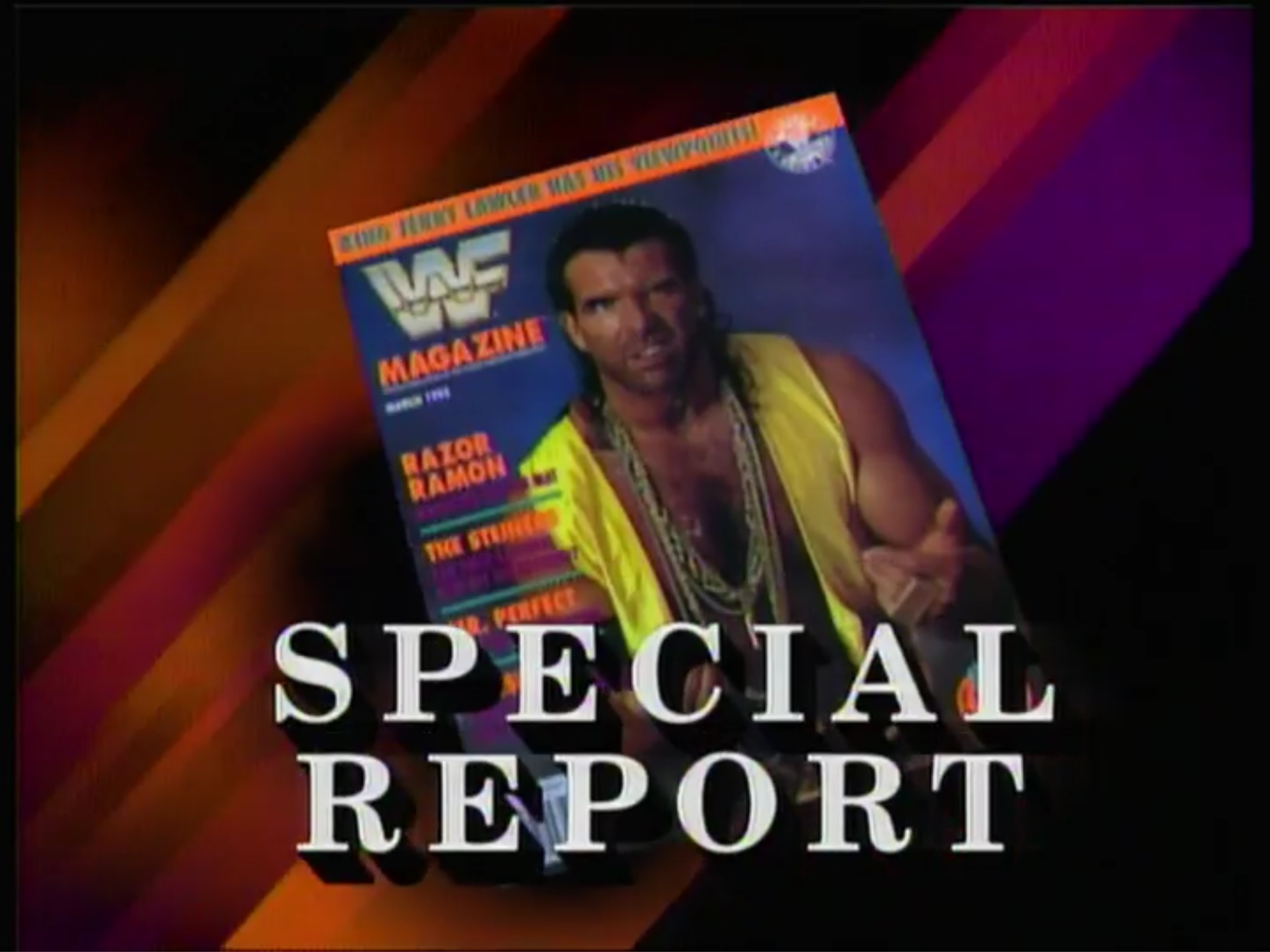 SPECIAL REPORT: Lord Alfred Hayes details the encounter between Yokozuna and "Hacksaw" Jim Duggan (aired 2/6, taped 1/5).
Pre-recorded interview by Fuji and Yokozuna followed.
We then revisit Superstars when Giant Gonzalez destroyed three jobbers including Louie Spicolli (aired 2/13, taped 1/25).
Promotional consideration paid for by the following: ICOPRO, WWF action figures, and Slim Jim.
Match 3 (battle royal):
Participants:
Bob Backlund, Berzerker, Damien Demento, Owen Hart, Kamala, Kim Chee, WWF Intercontinental champion the "Heartbreak Kid" Shawn Michaels, Razor Ramon, Tito Santana, "Iron" Mike Sharpe, Skinner, Tatanka, Terry Taylor, Typhoon, Koko B. Ware
Highlights:
Ware charged at Michaels but got backdropped over the top rope to the floor.
When Santana mounted the second turnbuckle, he nailed Berzerker.
Skinner celebrated for inexplicable reasons so Typhoon clotheslined him out of the ring.
As Santana fed Ramon a platoon's supply of top turnbuckle, Kamala tossed out Demento.
Berzerker then slammed and tossed Owen.
Next, Santana tried to eliminate Berzerker but took a shot down near the Holland Tunnel.
Kamala then kicked Berzerker out of the ring, but Typhoon and Kim Chee eliminated Kamala.
After Kim Chee paid him some lip service, Kamala returned to the ring to eliminate him.
Kamala then chased Kim Chee among the Manhattan faithful and then all the way backstage.
Did Vince just mention popcorn? Please pass the butter!
Following a commercial break, Kamala sauntered after Kim Chee up in the cheap seats.
Typhoon then charged Michaels in the corner but got backdropped to the floor.
FINAL FOUR: Michaels, Ramon, Santana, and Tatanka.
When Tatanka paired off with Michaels, Savage mentioned Tatanka's non-title victory over Michaels on Superstars (aired 2/13, taped 1/25).
Santana then hit a flying forearm while Michaels dropkicked Tatanka.
As Santana reversed a cross corner whip, he faked out Michaels on a float-over.
Tatanka and Santana then gave Michaels a cross corner whip, and a double punt eliminated Michaels.
After Giant Gonzalez entered the ring, he gave Tatanka and Santana a double noggin knocker.
He then tossed both Tatanka and Santana out.
As a result, Ramon won.
Rating: NONE
Summary: Match was designed as a time-filler and for Gonzalez's interference from the beginning.
Match 4: WWF tag team champion the "Million Dollar Man" Ted DiBiase (w/ Jimmy Hart) versus Brutus "The Barber" Beefcake
Highlights:
As Beefcake nailed him, he sent DiBiase flying down to the floor.
He then repeated the scenario while I believe Beefcake forgot how to wrestle during his sabbatical.
When IRS came to ringside, he CLOBBERED Beefcake with his Haliburton.
Referee Joey Marella noticed the chicanery and called for the bell.
To no one's surprise, Beefcake won by DQ.
Rating: DUD
Summary: Crapola sandwich with a side of crapola fries and a large crapola to drink.
After the match, Money, Inc. double-team Beefcake. While DiBiase holds Beefcake, IRS plans to eradicate Beefcake's reconstructed face. Hart pleads for him not to perform such a nefarious act, so IRS shoves him out of the ring. Next, he SMASHES Beefcake in the face with his Haliburton. How dastardly!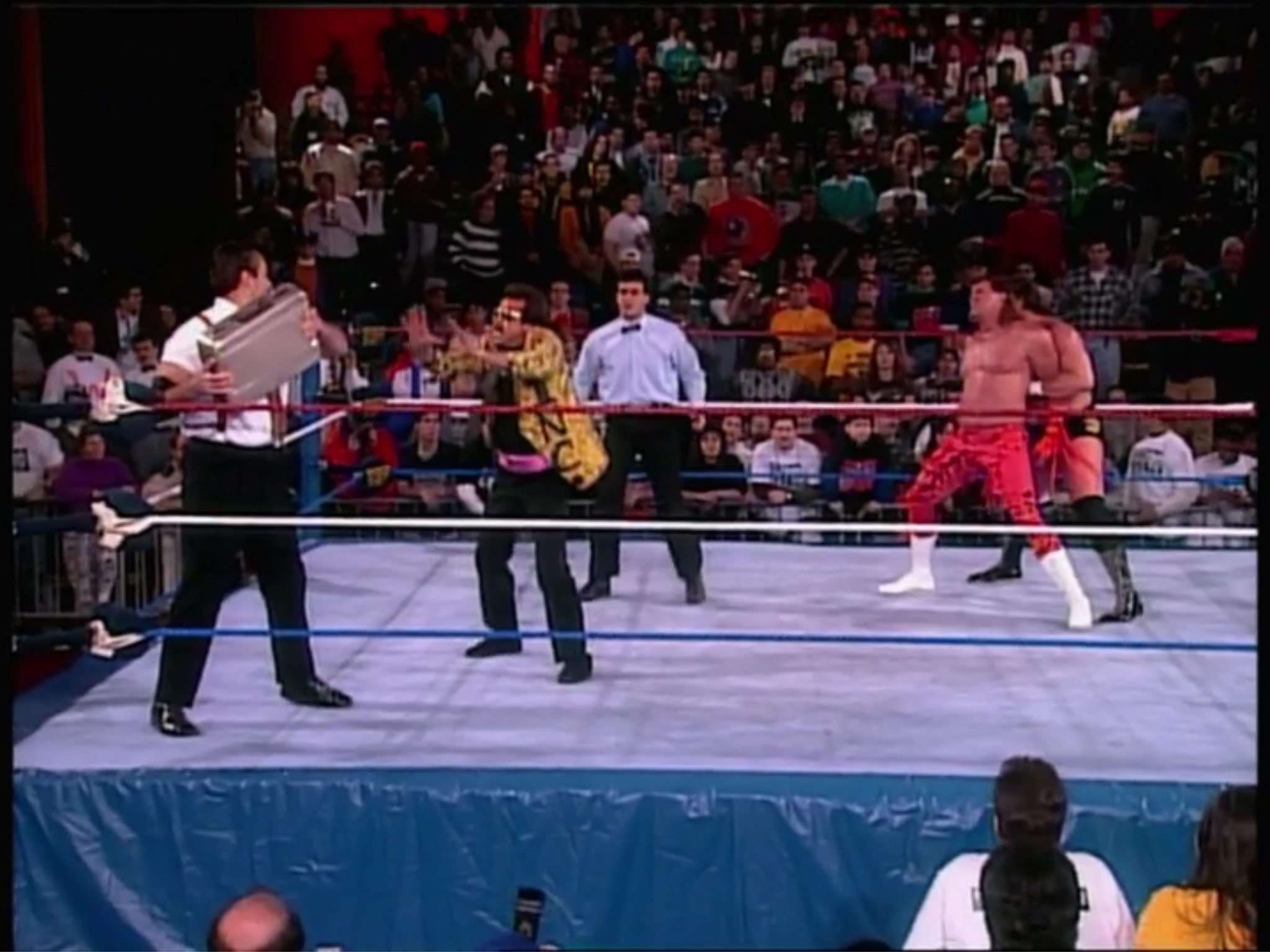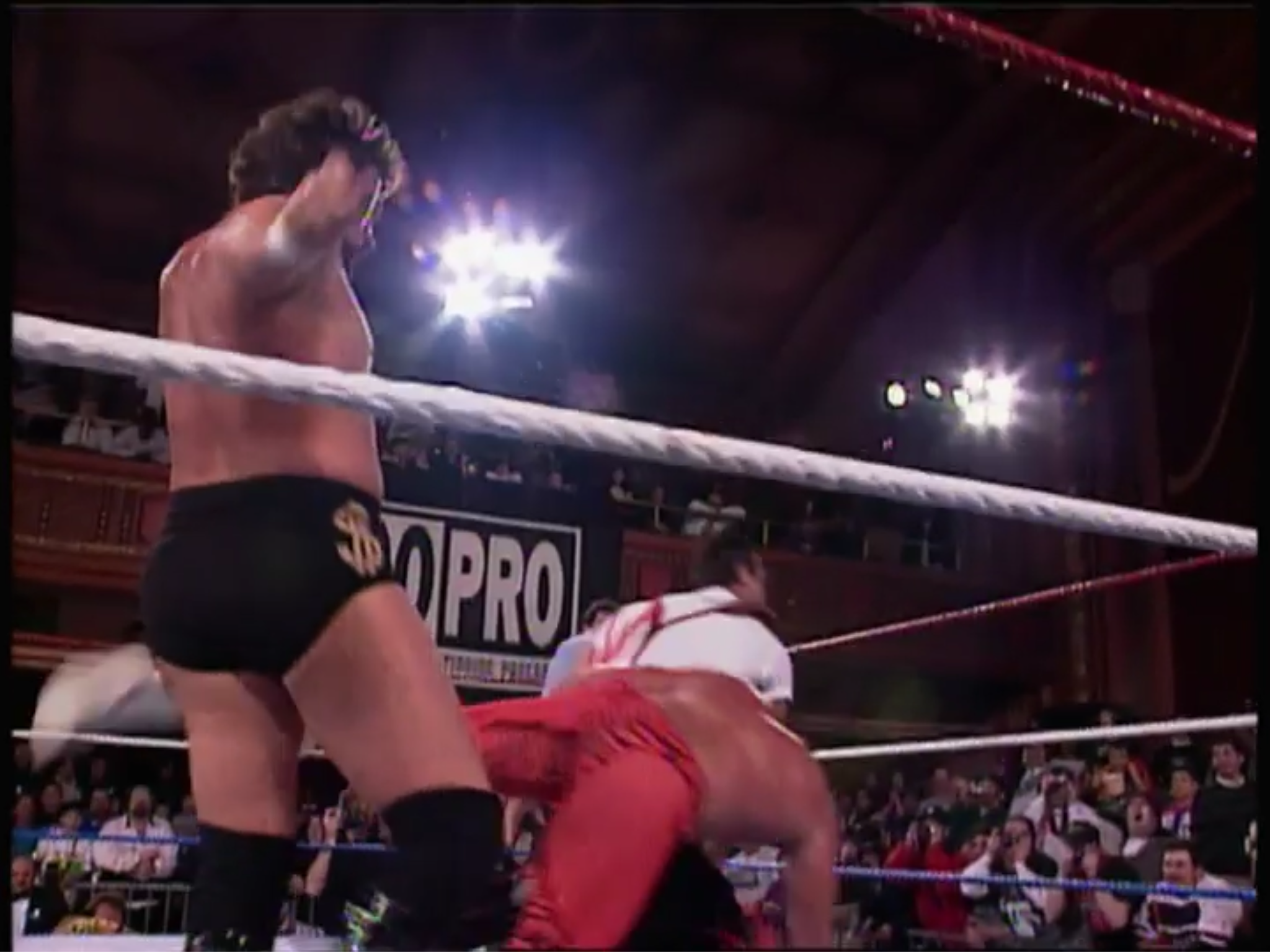 Hart then crawls to rescue Beefcake yet Money, Inc. want to continue the carnage. When Hart begs them to leave Beefcake alone, the tag champs leave. Medical personnel and officials then remove Beefcake from the ring on a stretcher. The lasting image is Beefcake's blood stain on the mat.
According to Vince, Beefcake possibly could have a broken nose but is upright and fine notwithstanding. Next week, Money, Inc. will be in tag team action. Also, a six-man tag match pitting Tatanka and the Nasty Boys against Michaels and the Beverly Brothers.
Conclusion: This Beefcake-Money, Inc. nonsense has to lead to something, right? Regardless, the show-ending angle is worthy of your time, so check it out!
TV Rating: 2.5
Stay tuned for WWF Monday Night RAW 02-22-93!
Comments? Suggestions? Send them to me at rsg@rockstargary.com and follow me on Twitter (@rockstargary202).
Custom Search