WELCOME TO ROCK STAR GARY REFLECTIONS!
WWF Over the Edge '98
Live from Milwaukee, WI
Airdate: May 31, 1998
Attendance: 9,822 (sold out)
Hosted by Jim Ross & Jerry "The King" Lawler
Can Austin retain the WWF title against Dude Love? Or will McMahon and his henchmen use diabolical means to screw him? What happens with Sable? Will Faarooq capture the Intercontinental title? How will DX fare? Are you ready for a bumpy ride?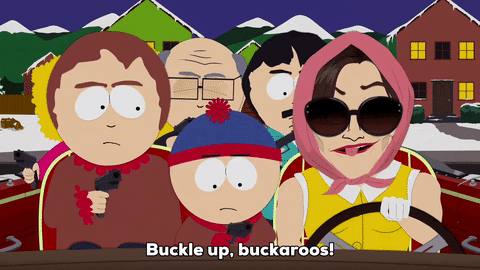 Match 1: The Road Warriors (w/ Sunny & Puke) versus Disciples of Apocalypse (w/ Chainz)
Highlights:
All six wrestlers including Chainz and Puke brawled to begin the match.
When Animal fed him a flying shoulder block, Skull responded with a swinging neckbreaker.
He landed a leg drop, gave Animal a cross corner whip, but ate a back elbow on his follow-through.
As Animal dealt him a dragon screw leg whip, he split Skull's uprights while 8-Ball distracted referee Jim Korderas.
Tags were exchanged on both sides, and 8-Ball delivered a back elbow to Hawk.
After 8-Ball scored with a series of elbow drops, he hit a sidewalk slam for 2.
8-Ball piledrove Hawk, but, of course, it had no effect.
While Hawk clotheslined him, he demolished 8-Ball with a hangman's neckbreaker.
Hawk connected with a fist drop and clotheslined 8-Ball.
Slamming 8-Ball, Hawk followed with a leg drop for 2.
He slammed 8-Ball again, mounted the top turnbuckle, but missed a flying clothesline.
Nefariously, Chainz picked Hawk up from the floor and clotheslined him.
Chainz tossed Hawk back into the ring, but Puke brawled with him.
Upon Skull's tagging in, DoA scrambled Hawk's brains with a double big boot for 2.
The Milwaukee faithful LOUDLY chanted for the Road Warriors (former AWA tag team champions), and Hawk clotheslined Skull.
With Chainz' distraction of Korderas, DoA double-teamed Hawk mercilessly. How dastardly!
8-Ball slammed Hawk, scored with a double axe handle, and got 2.
Although Hawk was dominating 8-Ball, Skull clotheslined him from the apron. SNEAKY!
8-Ball baited Animal into the ring so that DoA could continue to annihilate Hawk. Evil!
Brutally slamming Hawk down to the mat, 8-Ball mounted the second turnbuckle but missed an elbow drop.
Hot tag Animal.
Escaping a double team, Animal double-clotheslined DoA.
With all four wrestlers in the ring, Hawk dumped Skull over the top rope to the floor.
Animal ducked a clothesline and hooked a belly-to-back suplex.
Jumping onto the apron, Chainz distracted Animal.
That allowed Skull to illegally switch with 8-Ball.
Behind Korderas' back, Puke nailed Skull from the apron.
Animal powerslammed and pinned Skull at 9:57.
Rating: ***
Summary: With both the tag formula and the Milwaukee faithful's response, the match flowed well and was a decent opener. Nice storyline progression from the previously used DoA switcheroo.
The Rock, carrying the Intercontinental belt, saunters to the ring to a "Rocky sucks" chant. Upon grabbing the microphone, Rock runs down the Milwaukee faithful. Faarooq storms the ring, beats up Rock, grabs a chair, but Rock stops him.
As Rock grabs the chair, he tries to decapitate Faarooq, but the chair bounces back into his face knocking him sill(ier?). Faarooq piledrives Rock on the chair (supposedly, 'cuz he missed by a few miles), The NoD rushes the ring, but Faarooq cuts them off at the pass before hightailing it. The NoD screams for medical assistance, and they place a collar on the Rock's neck. While the Rock gets loaded on a gurney, NoD walks alongside him. What you're telling me is that, for Faarooq to have a chance to win the IC title, he must beat an already-injured Rock.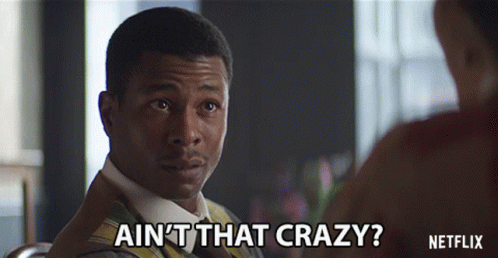 Backstage, Michael Cole interviews Austin who calls him a "silly bastard." Nonetheless, Austin cuts a very confident promo and kicks Cole out of the locker room.
Lee interviews Jarrett, and it goes over as well as a fart in church.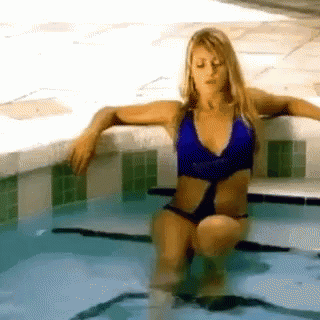 Match 2: "Double J" Jeff Jarrett (w/ Tennessee Lee) versus Steve Blackman
Highlights:
As the bell rang, Blackman baseball-slid Jarrett on the floor.
Blackman made Jarrett taste the steel railing. It must have tasted like the General Jack at Lakefront Brewery.
When he gorilla-pressed Jarrett, Blackman tossed him into the ring.
He mounted the top turnbuckle and scored with a missile dropkick.
After he leaped to the opposite second turnbuckle, Blackman landed a single axe handle.
Jarrett rebounded by ramming Blackman face-first into the mat.
While Jarrett fed him a running guillotine, Blackman gave him a cross corner whip.
Jarrett attempted a float-over, but Blackman evaded him.
Hooking a German suplex with a bridge, Blackman got 2.
He tied Jarrett to the Tree of Woe and tried to make him cry "Uncle."
Instead, Lee whipped his Stetson in Blackman's direction to distract him.
Jarrett tried to ambush him, but Blackman laid him out with a thrust kick on the floor.
Back in the ring, Jarrett reversed an Irish whip, but Lee slowed down Blackman coming off the ropes.
Lee suckered Blackman to chase him, and Jarrett clotheslined an unsuspecting Blackman out of his boots.
Whipping Blackman back-first into the steel railing, Jarrett guillotined him with it.
Snow, along with Head, joined the Spanish broadcast table for this match. Interestingly, the headset was placed upon Head. HA!
Meanwhile, Blackman countered a back drop with a face full of mat for Jarrett.
Blackman mounted the second turnbuckle but missed a diving head butt.
Dropkicking Blackman with the greatest of ease, Jarrett got 2.
He gave Blackman a cross corner whip but ate a back elbow on his follow-through.
Mounting the second turnbuckle, Blackman ate knees on a springboard splash attempt.
Jarrett hooked a somersault rollup and got 2.
Countering into a backslide, Blackman got 2.
Security ejected Snow from the Spanish broadcast table, and Jarrett got 2 due to something not televised.
Applying a sleeper, Jarrett tried to finish him, but Blackman didn't falter.
He wrapped his own sleeper on Jarrett who countered with a belly-to-back suplex for 2.
Attempting a vertical suplex, Jarrett got countered with one of his own.
Blackman migrated to the apron, attempted a springboard maneuver, but came up empty.
Clotheslining Jarrett, Blackman dealt him a backbreaker.
He delivered a spinning heel kick followed by an elbow drop for 2.
Decimating Jarrett with a bicycle kick, Blackman got distracted by Lee on the apron.
Jarrett tried to attack Blackman from behind and ALMOST nailed Lee by mistake.
Cradling Jarrett, Blackman got another 2.
With Blackman continuing to be distracted by Lee, Jarrett grabbed one of Blackman's sticks.
Blackman stopped him before getting hammered, WHACKED Jarrett with a glow stick, but couldn't get 3.
Before Blackman could successfully mount the top turnbuckle, Lee BLASTED him with a glow stick. Scandalous!
1-2-3.
Jarrett won at 10:19.
Rating: **
Summary: The psychology was evident, but there were too many strikeouts causing the Milwaukee faithful to daydream about Summerfest. Also, Blackman's loss appeared to be a subliminal gesture to WCW to end Goldberg's streak.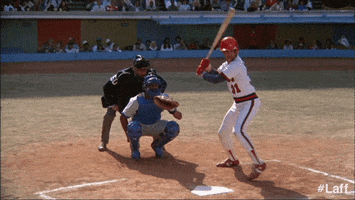 Prior to the next match, we revisit the Sable-Mero saga.
Match 3: Marc Mero versus Sable
Highlights:
During Mero's entrance, JR subtly dissed Mero's previous gimmick—Johnny B. Badd.
"/>
Mero questioned Sable's motive, so Sable explains that she doesn't need someone else to fight her battles and will take care of herself.
When Mero told her that Sable could have her freedom, he asked for the bell.
He voluntarily laid down on the mat, but Sable only got 2.
As Mero cradled her, he pinned Sable at 0:30.c
Sable must leave the WWF FOREVER.
Rating: DUD
Summary: Nothing but storyline, but how long is FOREVER in WWF-lore?
After the match, Mero gloats, celebrates his victory, grabs the microphone, and yells "get the hell outta the WWF."
Backstage, Cole interviews Sable who "should have known better." She thanks her fans for support and says goodbye.
Back in the locker room, Rock is suffering from his injuries. However, according to Commissioner Slaughter, if Rock doesn't defend the Intercontinental belt, he will be stripped of it.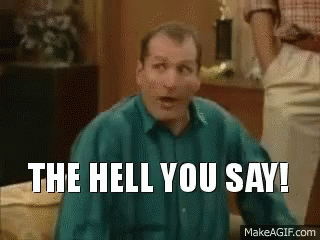 Match 4 (handicap): WWF Light Heavyweight champion Taka Michinoku & Bradshaw versus Kaientai (w/ Mr. Yamaguchi)
Highlights:
Bradshaw and Michinoku stormed the ring full-throttle and took the higher ground immediately.
As Bradshaw gorilla-pressed his partner, he launched Michinoku onto Kaientai on the floor.
Michinoku reversed an Irish whip but ate a dropkick from Funaki.
When Bradshaw tagged in, Kaientai wanted no part of him.
Michinoku tagged in, but Teioh clotheslined him.
After Bradshaw tagged in, he chased Kaientai in and out of the ring.
Michinoku tagged in, but the Milwaukee faithful were ready for more Leinenkugel.
Regardless, Togo scored with a flying head butt, gave Michinoku a cross corner whip, but came up empty on his follow-through.
Michinoku mounted the second turnbuckle and uncorked a tornado DDT for 2. Woohoo!
While Funaki made the save, Bradshaw ejected him from the ring faster than tossing out yesterday's newspaper.
Teioh kicked Bradshaw from the ring and attempted a plancha.
Catching Teioh, Bradshaw slammed him on the floor.
Michinoku mounted the second turnbuckle and splattered Funaki with an Asai moonsault.
Back in the ring, Togo caught and fed Michinoku an inverted seated powerbomb.
Funaki tagged in and suplexed Michinoku for 2.
Tagging in, Teioh dealt Michinoku a big boot followed by a double underhook suplex for another 2.
Togo tagged in, received a cross corner whip, leaped to the top turnbuckle, and uncorked a somersault senton.
Disintegrating Michinoku, Togo snapped off a lightning-quick powerslam but couldn't get 3.
Teioh tagged in, and Funaki assisted him with an elevated DDT.
Making the save, Bradshaw stomped Teioh like a bug.
Funaki slammed Michinoku, yet Togo mounted the top turnbuckle and flattened Michinoku with a flying senton splash.
Tagging in, Funaki and Togo chopped Michinoku finer than diced cabbage.
They connected with a double elbow drop while the Milwaukee faithful sought nachos.
Applying a sleeper, Funaki couldn't maintain it and ate a flying forearm.
PLEASE. END. THIS. MATCH.
Funaki delivered a spinebuster and followed with a Teioh-assisted Boston crab.
Dropkicking Michinoku's facial features into the fifth row, Togo decimated him.
Teioh piledrove Michinoku and tagged in Togo.
With Bradshaw distracting referee Jack Doan, Funaki and Togo double-cross corner whipped Michinoku but came up empty on their follow-through.
Michinoku laid out Funaki with a spinning heel kick and made the ICE-COLD tag to Bradshaw.
Wiping out Kaentai with a series of big boots, Bradshaw caught a flying Teioh and slammed him down to the mat.
He powerbombed the BEJEEZUS out of Funaki but caught a shot down near Kenosha from Togo.
Dropkicking Bradshaw, Togo posed atop Bradshaw with Funaki and Teioh's help.
Bradshaw erupted, demolished Funaki with a lariat, and unleashed a dragon suplex to Teioh for 2. Impressive!
Mounting the top turnbuckle, Michinoku shot a missile dropkick to Togo.
Michinoku tagged in, planted Togo with a Michinoku Driver, but only got 2 thanks to a save.
Chokeslamming Michinoku, Teioh ate a lariat from Bradshaw.
Togo mounted the top turnbuckle and destroyed Michinoku with another senton splash.
1-2-3.
Kaientai won at 9:55.
Rating: **½
Summary: Tons of high-flying, but the numbers game caught up to Michinoku and Bradshaw. Nobody cares about Kaientai, Russo. Give them something more meaningful, please.
Backstage, Sable has left the building.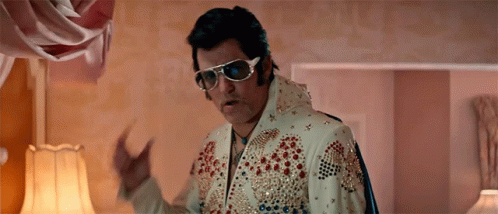 WWF Attitude promo airs.
Match 5 for the WWF Intercontinental title: The Rock (champion w/ the Nation of Domination) versus Faarooq
Highlights:
When Rock didn't make his entrance after two introductions, Commissioner Slaughter approached the ring.
Slaughter grabbed a microphone and announced that if Rock didn't appear within ten seconds, he'd award the title to Faarooq.
As Slaughter counted down to 2, Rock emerged wearing a neck collar.
An impatient Faarooq met Rock in the aisle and made him taste the steel railing. It must have tasted like the Johnny Utah at the Milwaukee Brat House.
After he rammed Rock face-first into the apron, Faarooq crotched him on the steel railing. OUCH!
Faarooq removed the collar and tossed Rock into the ring to begin the match.
While getting brained by a collar shot, Rock reversed a cross corner whip but ate a pair of clotheslines.
Rock took a powder in the aisle, so Faarooq joined and blasted him.
Upon being tossed back into the ring, Rock countered a back drop with a kick and a clothesline.
With the Milwaukee faithful chanting "Rocky sucks," their nemesis connected with a back elbow.
He slammed Faarooq and loaded up the People's Elbow for 2.
Receiving a cross corner whip, Faarooq responded with a modified chokeslam.
He slammed Rock and followed with a diving head butt for 2.
Dropping Faarooq with a DDT, Rock got 2.
Faarooq reversed an Irish whip and delivered a spinebuster.
1-2-3?
Referee Tim White advised Faarooq that Rock's foot was on the bottom rope, so the match restarted.
Attempting subterfuge, Rock got annihilated by an angry Faarooq who shoved White.
Rock took Faarooq down, put his feet on the top rope, and pinned him at 5:10.
Rating: **
Summary: The storyline was the only fascinating part of this match as these two have ZERO chemistry.
After the match, an extremely frustrated Faarooq PLANTS Rock with two piledrivers before the NoD quadruple-teams him. Suddenly, DX storms the ring to fight off the NoD to a raucous ovation. A pier-six brawl erupts, and DX stands tall. If I was Faarooq, I'd learn a memorable catchphrase or two to remain relevant.
To say this show has been less than stellar would be a gross understatement.
Match 6: Kane (w/ Paul Bearer) versus Vader
Highlights:
Loser of this match must unmask.
As Vader reversed a cross corner whip, Kane tossed him into the corner and fed him a short-arm clothesline.
Vader responded with a pair of running body blocks and attempted a vertical suplex.
When Kane blocked it, he suplexed Vader. Amazing!
Kane missed an elbow drop, so Vader dealt him a short-arm clothesline of his own.
After Kane reversed an Irish whip, he delivered a second short-arm clothesline.
Kane slammed him, mounted the top turnbuckle, and hit a flying clothesline.
While Kane reversed another Irish whip, he smashed Vader with a big boot.
He clotheslined Vader, but the Milwaukee faithful chanted "Va-der" to encourage his opponent.
Upon getting chokeslammed, Vader rolled out of the ring, grabbed a steel wrench, and repeatedly pounded Kane with it.
In the meantime, Bearer distracted referee Earl Hebner.
Back in the ring, Vader gave Kane a cross corner whip followed by an avalanche.
He clotheslined Kane, mounted the top turnbuckle, but missed a moonsault.
Tombstoning Vader, Kane pinned him at 7:21.
Rating: **½
Summary: Pedestrian big-man match where each wrestler went through his repertoire, but Kane came out on top. The Milwaukee faithful got behind Vader to a degree, but Kane's getting the push.
After the match, Kane removes Vader's mask which isn't much of a stipulation because we've seen Vader maskless before. Bearer mocks Vader wearing the mask before exiting. As Vader makes his exit, Michael Cole interviews him. A frustrated Vader calls himself a "big piece of shit, a fat piece of shit."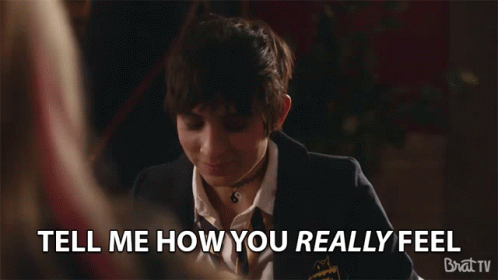 In the ring, Cole introduces Maurice "Mad Dog" Vachon and the Crusher to a big ovation. Unfortunately, Lawler has the gall to not recognize them. ASSHOLE! Cole hands Vachon a plaque, and Vachon offers his appreciation. Next, the Crusher receives a plaque and sings "Roll Out the Barrel." Lawler steps into the ring to protest, tells poor jokes, and makes fun of Vachon and Crusher.
After Lawler tries to reveal Vachon's prosthetic leg, Crusher bashes him with the plaque. HA! He nails Lawler with a Bolo punch causing Lawler to cease and desist, and the Milwaukee faithful eats it up with a spoon. When Lawler returns, he removes his jacket as well as Vachon's prosthetic. Notorious!
Crusher also removes his shirt and belts Lawler with another Bolo punch. In an act of cowardice, Lawler swings the prosthetic wildly toward and at Crusher before leaving in disgust. He tries a sneak attack, but Crusher destroys Lawler with a prosthetic leg shot. This was NOT the way to honor these legends.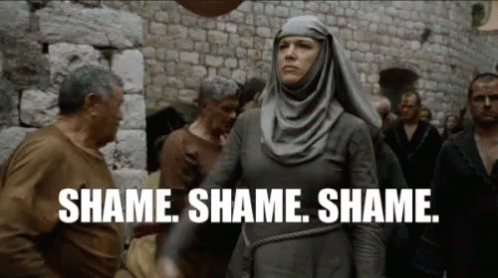 Prior to the next match, DX does its usual pre-match spiel to great response. Road Dog's introduction is getting over.
Match 7 (six-man): DeGeneration-X (w/ Chyna & X-Pac) versus the Nation of Domination (w/ Mark Henry)
Highlights:
Before the match began, the Milwaukee faithful informed Owen that he indeed "sucks."
Road Dog leapfrogged Brown and followed with a hip toss.
When Road Dog fed Brown a running guillotine, tags were exchanged on both sides.
Gunn clotheslined Owen, gave him a cross corner whip, and gorilla-press-slammed him.
As Owen escaped another press slam, he dealt Gunn a spinning heel kick.
Owen backdropped Gunn and attempted a Sharpshooter.
After HHH tagged in, he delivered a high knee to Owen.
Speaking of Owen, he rebounded with an inverted atomic drop but fell victim to a tilt-a-whirl backbreaker for 2.
While Road Dog tagged in, he hit a leg drop for 2.
HHH tagged in, but Owen implemented his trick knee to gain the advantage. Wily!
Tagging in, Kama gave HHH a cross corner whip followed by a corner clothesline.
HHH countered a back drop attempt with a face crusher and tagged in Gunn.
Reversing an Irish whip, Kama skillfully placed a boot to Gunn's midsection.
Brown tagged in but missed a dropkick.
Catching Brown by the legs, Gunn catapulted him face-first into the top turnbuckle.
Gunn clotheslined Brown and tagged in HHH.
Tagging in, Road Dog dropped a shaky-shaky knee drop to Brown for 2.
Gunn tagged in, and the New Age Outlaws belted Brown with a double back elbow.
Hooking a vertical suplex, Gunn got another 2.
HHH tagged in and cracked Brown in two with a backbreaker.
Landing a knee drop, HHH couldn't get 3.
Road Dog gained referee Mike Chioda's attention so that X-Pac could slap the BEJEEZUS out of Brown. Devious!
Upon giving Brown a cross corner whip, Road Dog ate boot on his follow-through.
Kama tagged in and reversed an Irish whip that allowed Owen to nail Road Dog from behind.
Taking exception, Road Dog hammered Owen from behind sending him into the steel railing.
Kama clotheslined Road Dog and followed with a leg lariat.
Tagging in, Owen piledrove Road Dog for 2.
Owen devastated Road Dog with a hangman's neckbreaker, mounted the second turnbuckle, and scored with a big elbow for another 2.
With HHH distracting Chioda, Owen and Brown broke the wishbone on Road Dog. OUCH!
Despite the lack of a tag, Brown entered, flattened Road Dog with a leg drop, but couldn't get 3.
Brown destroyed Road Dogg with a Sky High for yet another 2.
Entering illegally, Owen missed a clothesline but ate a cross body block for 2.
Owen retaliated with an enziguri and attempted another Sharpshooter.
Saving Road Dog's bacon, HHH interfered.
Kama tagged in, slammed Road Dog, mounted the second turnbuckle, but missed a pumphandle splash.
Clotheslining Road Dog, Kama got 2.
Road Dog attempted a sunset flip but ate a knuckle sandwich instead.
Tagging in, Brown disintegrated Road Dog with a backbreaker, mounted the top turnbuckle, and connected with a moonsault.
Can the NoD put DX away?
1-2-NO!
Brown mounted the second turnbuckle but missed a senton bomb.
Hot tag Gunn.
With all six wrestlers in the ring, Brown reversed an Irish whip, but Gunn destroyed him with a Rocker Dropper.
Henry and Chyna had a skirmish at ringside, and HHH tossed a tag title belt into the ring.
Mounting the top turnbuckle, HHH along with Gunn spike-piledrove Brown into the middle of 1999.
HHH cleared the ring and covered Brown, but Owen interfered.
Grabbing the tag belt, Owen used the Pedigree on HHH onto it.
1-2-3.
NoD won at 18:33.
Rating: ***½
Summary: Exciting six-man action with plenty of psychology and high-flying. The tag formula worked, and the NoD used chicanery to steal a victory.
Video of the turmoil between Austin, McMahon, his cronies, and Dude Love airs.
Backstage, Dok Hendrix interviews Mr. McMahon along with Brisco and Patterson. McMahon dictates that if Austin "assaults" him, he will stop the match, strip him of the WWF title, and award it to Dude. Ultimately, the match can only end "by (his) hand only."
Match 8 for the WWF title: Stone Cold Steve Austin versus Dude Love
Highlights:
To stack the deck against Austin, Mr. McMahon was the special guest referee, Gerald Brisco was the special guest timekeeper, and Pat Patterson was the special guest ring announcer.
Before the bell rang, Undertaker approached the ring to ensure impartiality on McMahon's part.
Dude fed Austin a shoulder block and earned a quick 2-count and argument from Austin.
As he put a knee into Austin's midsection, Dude got 1.
Austin responded with a back elbow while the Milwaukee faithful chanted "Vince is gay."
Sorry, folks, it's 1998, and they didn't know any better. If you wish to spite them, drink a Budweiser or ride a Honda motorcycle.
When Austin reversed an Irish whip, he placed a boot into Dude's midsection.
Meanwhile, Dude's teeth fell out, so Austin picked them up and stomped on them. HA!
Austin connected with a Thesz press and clotheslined Dude over the top rope to the floor.
After Austin joined him, he made Dude taste the steel railing. It must have tasted like the Fresco at Sobelman's.
Dude reversed an Irish whip and sent Austin hip-first into the steps.
While Dude rammed Austin face-first into the steps, McMahon berated the WWF champion.
Back in the ring, Dude delivered a side-Russian leg sweep for 2.
Demonstratively, the Milwaukee faithful chanted "Let's go, Stone Cold, let's go."
Dude gave Austin a HARD cross corner whip to injure the back.
Giving Austin another cross corner whip, Dude followed with a knee to the midsection for another 2.
Austin countered a back drop attempt with a swinging neckbreaker and dealt Dude a series of clotheslines.
Reversing a cross corner whip, Dude applied a Mandible claw.
Austin countered by trapping Dude head-first between the ropes.
Oh my! He could lose an ear doing that.
The match segued to the floor, and Dude hip-tossed Austin atop the Spanish broadcast table.
Astonishingly, Patterson announced that this match is now no-DQ much to JR's chagrin.
Dude tried to choke him with a camera cable, but Austin countered with momentum sending Dude directly into the timekeeper's table.
From the front row, Austin supplied Dude with a second helping of the steel railing along with a clothesline over it.
Austin returned to ringside and purposefully stomped all over a downed Brisco.
Obliterating Dude with a short-arm clothesline, Austin missed a running guillotine back in the ring.
Dude baseball-slid Austin down to the floor, slid below the bottom rope, but didn't quite succeed with a swinging neckbreaker.
Shockingly, Patterson announced that this match is now falls count anywhere. Well, that's at least five decks stacked against Austin by my count. In the meantime, JR is thoroughly disgusted.
Nevertheless, Dude got 2 on the floor, hooked a backslide, and earned another 2-count.
Austin caught Dude with a running clothesline in the aisle, charged, but got backdropped atop one of Brisco's cars.
Unfortunately for Dude, he couldn't get 3 from it.
Ramming him face-first into the hood, Dude got yet another 2.
Dude charged, but Austin hit a stungun atop another Brisco car for 2.
Slamming Dude face-first into a trunk, Austin got another 2.
Atop the car, Austin attempted a Stone Cold Stunner, but Dude shoved him down to the floor.
From atop a Mercury Grand Marquis hood, Dude secured a sunset flip for 2.
Dude made Austin taste the steel railing again. Waiter, could you give the bald, foul-mouth guy a Widmer Melt please?
Upon getting rammed into the trunk of the Grand Marquis, Austin was BUSTED OPEN.
He attempted a piledriver onto the concrete, but Dude countered with a back drop for 2.
Suplexing Austin on the floor, Dude mounted the Town Car but missed a Cactus elbow.
Austin crawled atop Dude and got 2.
Kicking his tail back to ringside, Austin rearranged Dude's features with a shot to the steps.
In the ring, Dude reversed an Irish whip, and Patterson tripped Austin coming off the ropes. Wicked!
Dude clotheslined Austin and removed the padding from the top turnbuckle.
Cruelly, Dude rammed Austin into the exposed steel bolt, yet the Milwaukee faithful picked up the "let's go Stone Cold" chant again.
Dude planted a knee into Austin's skull and bludgeoned him on the steel bolt again.
Mounting a comeback, Austin tried to return the favor but ate the steel bolt a third time.
Dude only got 2.
With Patterson inserting a steel chair into the ring, Dude doubled Austin over with a shot to the ribs.
He SMACKED Austin in the back with it and decimated Austin with a double-arm DDT on the chair.
Do we have a new champion?
1-2-NO!
Dude attempted a running chair shot, but Austin kicked it back in his face.
Clotheslining Dude, Austin grabbed the chair and almost decapitated Dude with it. Vicious!
Austin made the cover, but McMahon defiantly refused to count.
Arguing with McMahon, Austin ducked a chair shot from Dude.
Dude inadvertently SMASHED the chair onto McMahon.
With McMahon OUT COLD, Austin flattened Dude with a Stone Cold Stunner but only earned a false pin.
Mike Chioda slid into the ring to make the count but only reached 2 before Patterson dragged him down to the floor and creamed him.
Applying another Mandible claw, Dude asked Patterson to make the count but only got 2.
Undertaker forcibly removed Patterson from the ring and chokeslammed him through the broadcast table.
Although Brisco tried to count Austin down, Undertaker grabbed and chokeslammed him through the Spanish broadcast table.
Austin countered a third Mandible claw by Dude with another Stone Cold Stunner.
Pulling McMahon close by, Austin not only covered Dude but also counted 3 with McMahon's arm.
Austin retained at 22:27.
Rating: *****
Summary: Extremely wild roller-coaster ride of a match with brilliant storytelling capped off with the #1 babyface in the promotion going over. It doesn't get any better, folks.
After the match, Austin and Undertaker stare each other down before Undertaker exits and Austin celebrates with the Milwaukee faithful.
Conclusion: Seriously, there was only one match that everyone cared about, and it delivered in spades. If you've never seen the main event, you MUST watch it ASAP. If you've not seen it recently, seek it out STAT. Don't hesitate!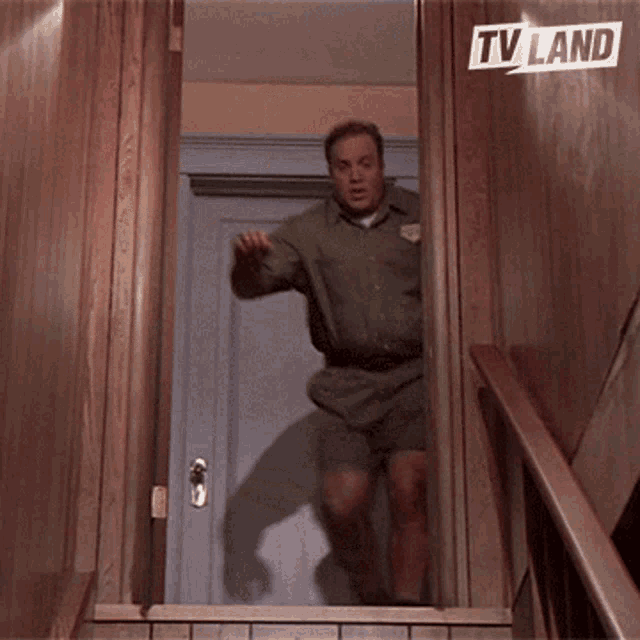 On the other hand, the midcard was dreadful. Skip it at all costs and prepare yourself for the next chapter in the Monday Night War.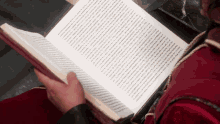 Buyrate: 0.58
Stay tuned for WCW Monday Nitro 06-01-98!
Comments? Suggestions? Send them to me at rsg@rockstargary.com and follow me on Twitter (@rockstargary202).
Custom Search