WELCOME TO ROCK STAR GARY REFLECTIONS!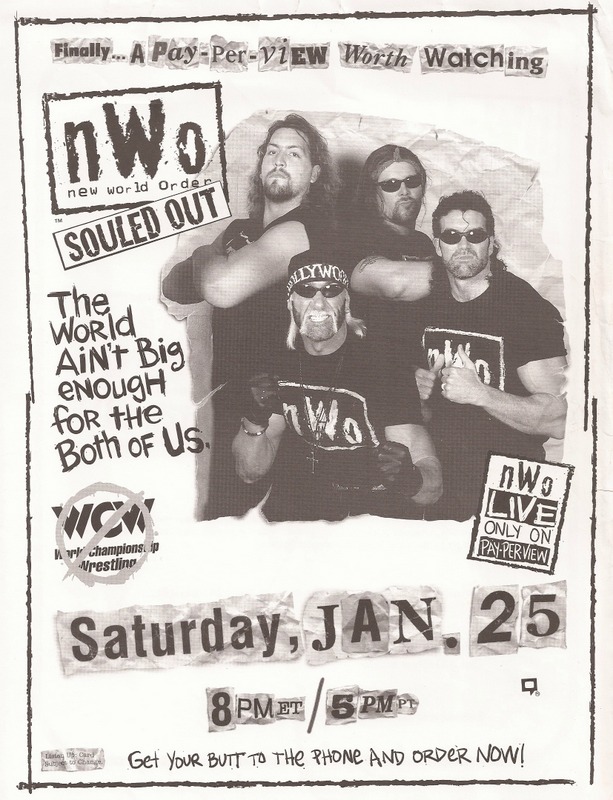 nWo Souled Out 1997
Live from Cedar Rapids, IA
Airdate: January 25, 1997
Attendance: 5,120
Hosted by Eric Bischoff & "Billionaire" Ted DiBiase
This was a concept show for WCW as they tested the audience to see if the nWo was just a faction or a brand name. A special guest (maybe two) chimed in to add perspective. Read on!
Appropriately our special guest for this reflection is the Godfather of Soul—James Brown.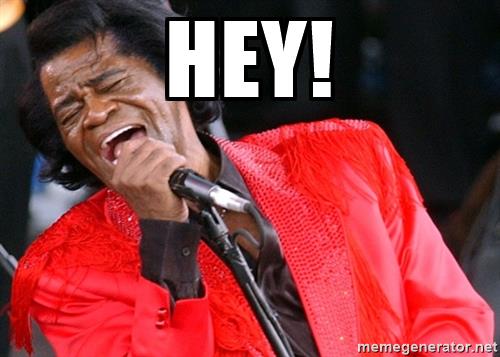 Hi there, James. How are you?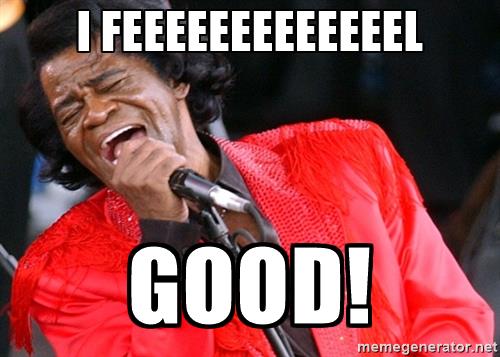 Great to hear. Now on to the show…
In black and white, the nWo rides into Cedar Rapids on the back of garbage trucks that wave the nWo flag.
On three video screens, Hogan and the Outsiders open the show as Bischoff and DiBiase take their positions at the broadcast location.
Match 1: Masahiro Chono versus "Lionheart" Chris Jericho
Highlights:
Through the loud speaker, the nWo announcer dissed Jericho as he made his entrance.
As you would expect for this show, Nick Patrick was the referee.
After Chono tossed Jericho outside the ring, Harlem Heat, Faces of Fear, Brian Knobbs, and Arn Anderson sat among the Cedar Rapids faithful. Bischoff then took a potshot at Jerry Sags due to the Shreveport incident earlier this month.
As Bischoff indirectly mocked the WWF's method for juicing its Royal Rumble crowd, Chono gave Jericho a side Russian leg sweep.
Upon mounting the top turnbuckle, Chono hit a flying shoulder block.
Jericho then countered a vertical suplex with one of his own.
After a Jericho dropkick sent Chono outside the ring, Jericho leaped to the top turnbuckle and delivered a cross body block.
As Jericho hit a crescent kick putting Chono against the ring post, Jericho came up empty on his follow-through and HIT THE POLE!
While the wrestlers returned to the ring, DiBiase and Bischoff debated whether or not Chono's finisher (STF) stood for motor oil.
As the Cedar Rapids faithful chanted "U-S-A," Jericho gave Chono an enziguri.
Chono came back with a dragon screw leg whip and attempted the STF, but Jericho made the ropes.
After Jericho reversed an Irish whip, he gave Chono a flying back elbow.
He then hooked a German suplex with a bridge for a slow 2.
Upon clotheslining Chono, Jericho got another slow 2.
From the nWo cam, Chono converted a sleeper into an inverted DDT.
Chono then mounted the top turnbuckle, leaped, but Jericho caught and took him down. That did NOT look crisp.
Afterward, Chono came back with an inverted atomic drop and pulled a table from under the ring.
From the apron, Chono tried to suplex Jericho through the table, but Jericho countered by suplexing him back into the ring.
He then mounted the top turnbuckle and hit a missile dropkick but only got 2 thanks to Chono's leg on the second rope.
During another look through the nWo cam, Jericho hooked a fisherman's suplex followed by the Lionsault for another 2.
Again, he mounted the top turnbuckle but got caught.
Chono then pushed Jericho sending him crashing through the table on the floor.
Upon tossing Jericho back into the ring, Chono delivered a Yakuza kick.
1-2-3.
Chono won.
Rating: **1/2
Summary: With Chono and a biased referee, Jericho didn't stand much of a chance although he tried. What are your thoughts, James?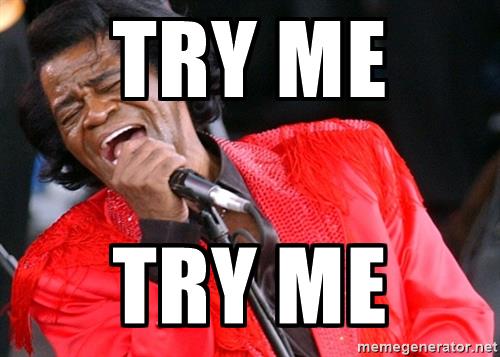 Between matches, Bischoff and DiBiase share some thoughts about photos of Miss nWo contestants. These are NOT your girl-next-door type.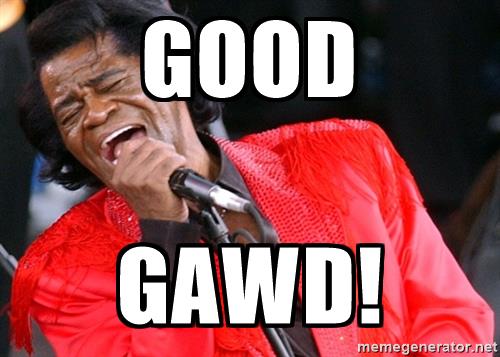 At the entrance, Jeff Katz (who?) questions a Miss nWo contestant who almost got WCW thrown off the air with her own word— "fellatia." I don't think that's what Katz was seeking. He then interviews contestant #2 and calls her a "minx."
Match 2 (Mexican death): Big Bubba versus Hugh Morrus (w/ Jimmy Hart)
Highlights:
Don't squint or you'll think Bubba was wrestling against ECW's Big Dick Dudley.
After Bubba sought refuge outside the ring, Morrus rammed him shoulder-first into the steps.
Back in the ring, Bubba nailed Morrus down near Keokuk, IA as Patrick concerned himself with Hart.
As Bubba tried to handcuff him to the top rope, Morrus clotheslined him down to the floor.
While Morrus supposedly distracted Patrick, Hart put the red sneakers to Bubba.
Back in the ring, Morrus gave Bubba a cross-corner whip but ate a chain shot on his follow-through.
After giving Morrus a couple of shots with it, Morrus got ahold of it and CLOCKED Bubba.
Morrus then mounted the top turnbuckle and hit the No Laughing Matter.
Reluctantly, Patrick tried to count to ten albeit at a snail's pace.
Morrus then reversed a cross-corner whip and gave Bubba an avalanche.
After a flying forearm by Bubba, Patrick only counted to eight.
Morrus responded by hitting Bubba down near Fort Madison.
As they fought in the aisle, Morrus slammed Bubba on the floor.
He then mounted the steps of the entrance, leaped, but only found the floor. OUCH!
As Bubba started a Harley, he ran over Morrus. How dastardly!
Expectedly, Patrick counted to ten.
Bubba won.
Rating: *
Summary: I'll give it a * for a creative finish. The rest was monkey crap.
James, what are your thoughts?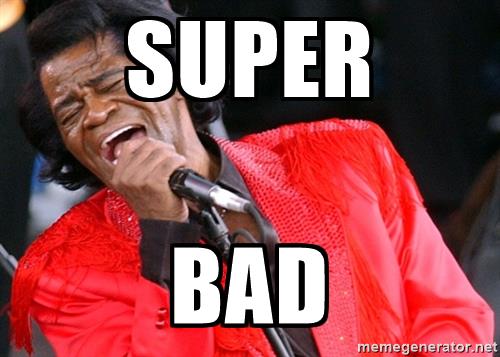 More Miss nWo contestant madness with Katz who calls the second one "buoyant" due to her cleavage.
Bischoff then shills nwowrestling.com.
Match 3: Michael Wallstreet versus Jeff Jarrett
Highlights:
After receiving a hip toss, Wallstreet reversed a cross-corner whip but ate a back elbow on his follow-through.
Jarrett then mounted the top turnbuckle, hit a cross body block, but got a slow 2-count.
Next, a distracted rollup by Wallstreet got 2.
As Jarrett gave Wallstreet a face plant, he missed a running guillotine thanks to Patrick.
Wallstreet then clotheslined Jarrett over the top rope to the floor.
He then joined and rammed Jarrett face-first into the apron.
Afterward, he guillotined Jarrett using the steel railing.
Upon reversing an Irish whip, Wallstreet whipped Jarrett over the steel railing into the front row.
Back in the ring, Wallstreet applied a sleeper, but Jarrett escaped and hooked his own sleeper.
Shortly after, Wallstreet cinched a rope-assisted rear chinlock.
As Bischoff gave a shout-out to Jarrett's dad, the son gave Wallstreet an inverted atomic drop.
After a snap suplex, Jarrett mounted the second turnbuckle but missed a fist drop.
Following that, Jarrett hooked the figure-four leg lock, but Patrick dragged Wallstreet to the ropes.
As Jarrett got in Patrick's face, Debra dragged Mongo to the ring.
Jarrett then hooked a rope-assisted abdominal stretch, but Patrick caught him.
When Wallstreet reversed the hold, Mongo got up on the apron and WACKED Wallstreet with the Haliburton.
After Mongo threatened Patrick with physicality, Jarrett successfully pinned Wallstreet with a somersault rollup.
Rating: ½*
Summary: The Cedar Rapids faithful only enjoyed the ending thanks to the involvement of the McMichaels. James, do you have something to say about Debra?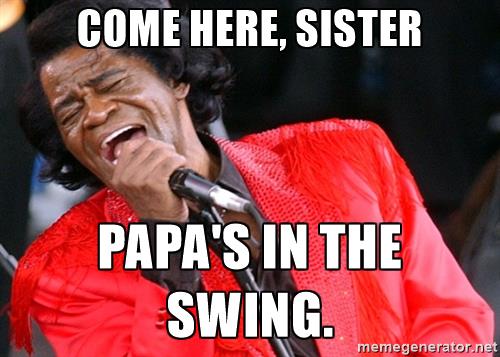 When Katz seeks anatomy lessons from the next contestant in the Miss nWo contest, he learns what a foot fetish is albeit subtly. He then mocks a woman for her hearing loss. Rule of thumb: don't sit next to the amp.
Match 4: Buff Bagwell versus Scotty Riggs
Highlights:
Riggs ambushed Bagwell during his posing and delivered a back drop.
After a pair of clotheslines by Riggs, Bagwell sought refuge outside the ring.
Upon Bagwell's return, Riggs leap-frogged and gave him a dropkick.
Riggs then reversed a cross-corner whip and delivered a belly-to-belly suplex.
After a series of reversals, Riggs hip-tossed Bagwell over the top rope to the floor.
He then followed with a plancha.
As Bagwell reversed an Irish whip, he sent Riggs back-first into the steel railing.
To re-enter the ring, Riggs mounted the top turnbuckle and gave Bagwell a double axe handle for 2.
After Bagwell executed a front suplex on the top rope, he nailed Riggs causing him to taste the steel railing. It must have tasted like the Hawkeye at Emil's Hideaway.
Shortly after, Bagwell delivered a backbreaker as the Cedar Rapids faithful chanted "Bagwell sucks."
He then gave Riggs a powerbomb for 2 as the nWo announcer called Riggs a "loser."
When Riggs attempted a sunset flip, a full moon appeared over Cedar Rapids.
As another round of "Bagwell sucks" chants surrounded the Five Seasons Center, Riggs countered a rear chinlock with an electric chair.
Bagwell then attempted a vertical suplex, but Riggs countered with an inside cradle for 2.
As Bagwell missed a clothesline, Riggs delivered an atomic drop followed by an enziguri.
After Bagwell reversed a cross-corner whip, he ate boot on his follow-through.
Riggs then delivered a tornado DDT followed by a pair of dropkicks.
Both wrestlers then came off the ropes and hit cross body blocks, but Bagwell landed on top for 2.
Next, Riggs hooked a backslide for 2.
After a powerbomb, Riggs got another 2.
He then placed Bagwell atop the top turnbuckle, attempted a superplex, but Bagwell knocked him down.
Bagwell then hit the Buff Blockbuster.
1-2-3.
Bagwell won.
Rating: **
Summary: Debut of Bagwell's new finisher was the lone highlight of this match.
Why are you leaving me, James?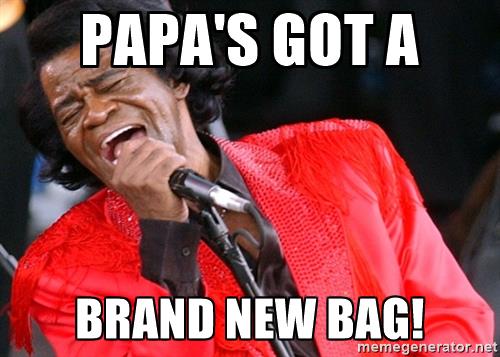 I knew he was a sex machine, but SHEESH! Now who is going to replace him? It's got to be someone with some soul.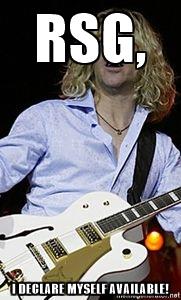 Ed, great to see you! How are you and Collective Soul doing these days?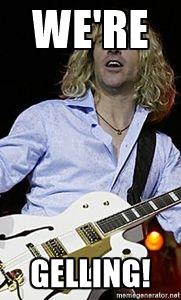 Anyway, back to the show...
Katz inadvertently reveals that Vincent allegedly could be an undercover predator to contestant #7 while contestant #8 just wants to flash us. Norton should take her out for pancakes.
Match 5: Scott "Flash" Norton versus Diamond Dallas Page
Highlights:
After a swinging neckbreaker, DDP got a 1-count.
He then reversed a cross-corner whip causing a sternum-first bump and gave Norton a pancake. How apropos.
When Norton came back with a jawbreaker, he followed with a clothesline.
Suddenly, Sting appeared in the cheap seats.
Afterward, Norton delivered a reverse shoulder breaker causing DDP to seek refuge outside the ring.
Norton then joined and whipped him back-first into the steel railing.
Upon making DDP HIT THE POLE, Norton rammed DDP shoulder-first into the steps.
As Bischoff name-dropped Grandma B's in Minneapolis, Norton guillotined DDP using the bottom rope.
When Norton missed a clothesline, DDP delivered a discus clothesline.
DDP then attempted a sunset flip but ate a knuckle sandwich instead. First pancakes, now these? It must be the popcorn match!
Actually, it isn't, but what the heck?
Upon nailing Norton, DDP mounted the top turnbuckle and hit a lariat for 2.
As DDP nailed Norton coming off the ropes, Bagwell made another offer for him to join the nWo.
With Bubba, Wallstreet, and Vincent joining Bagwell, DDP wore the nWo shirt.
He then gave Norton the same Diamond Cutter he gave Scott Hall on Nitro.
Upon taking down the rest of the nWo, DDP ran through the crowd and ripped off the nWo t-shirt.
Norton won by countout.
Rating: **1/2
Summary: More angle than match as DDP one-ups the nWo one more time. Ed, any thoughts?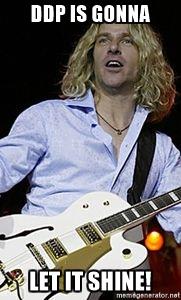 While the replay keeps going, Katz makes a rude gesture toward contestant #9 yet gets rebuffed. Meanwhile, contestant #10 wants to use chopsticks with Chono. Isn't that a sitcom?
Match 6 for the WCW World tag team titles: The Outsiders (champions) versus the Steiners
Highlights:
After putting a knee into Scott's midsection, Hall applied an abdominal stretch.
As Scott escaped, he hooked his own abdominal stretch and converted it into a slam.
He then gave Hall an overhead belly-to-belly suplex.
As Nash came in, Rick met and gave him a DDT.
Rick tagged in and slammed Hall.
He then mounted the second turnbuckle, leaped, but ate a fallaway slam from Hall.
Scott tagged in, but Hall gave him a chokeslam.
When Nash tagged in, he gave Scott a series of framed elbows, a cross-corner whip, and a corner clothesline.
After another cross-corner whip, Nash ate boot on his follow-through.
Scott then delivered a belly-to-belly suplex for 2.
As Rick tagged in, he gave Nash a powerslam for another 2.
When Rick missed a clothesline, Hall put a knee in his back from the corner. SNEAKY!
After Rick nailed Hall, Nash booted Rick out of the ring.
Hall then clotheslined Rick on the floor.
Upon tossing Rick back in, Nash got a 2-count with his feet on the ropes.
While Scott distracted Patrick, Nash nailed Rick.
After another clothesline, the Outsiders executed a false tag.
Nash then gave Rick Snake-Eyes as Hall clotheslined him from the apron.
After a slam, Nash missed an elbow drop.
Hall tagged in and tossed Rick outside the ring.
While Patrick was distracted, Nash guillotined Rick using the edge of the apron. OUCH!
Back in the ring, Hall gave Rick a sidewalk slam.
Nash tagged in and delivered his own sidewalk slam for 2.
He then gave Rick a running guillotine with Hall's assistance.
When Scott took exception, he also mouthed off to a fan. Potty mouth alert!
Back in the ring, when Scott distracted Patrick again, Rick hit Nash down near Hamburg, IA.
Hot tag Scott.
After Scott gave Hall a butterfly powerbomb, he delivered a T-bone suplex to Nash.
All four men were in the ring.
As Rick prepped Hall for the Steiner DDT, Nash nailed Rick from behind.
In the process, Patrick got knocked out of the ring.
Hall then gave Scott the Outsider Edge and earned a false pin.
While Rick made Nash HIT THE POLE, Patrick was

OUT COLD

.
Rick then mounted the top turnbuckle, hit a bulldog, and placed Scott atop Hall.
Suddenly, referee Randy Anderson, in street clothes, ran into the ring.
1-2-3.
WE HAVE NEW CHAMPIONS!
Rating: **1/2
Summary: Great comeback match for the Steiners, but will the decision stand? After all, this IS an nWo show. Obviously, Bischoff and DiBiase are LIVID. Care to chime in, Ed?
Enough said.
Match 7 for the WCW US title (ladder): Eddie Guerrero (champion) versus Syxx
Highlights:
While Eddie made his entrance, the nWo announcer referred to him as a "Mexican jumping bean." That won't win any free meals at the Guerrero house.
Syxx made his entrance while wearing the US belt.
After a leap frog, Syxx nailed Eddie in the midsection.
Shortly after, Eddie gave Syxx a flying headscissors followed by a tilt-a-whirl backbreaker.
As Syxx sought refuge outside the ring, Eddie mounted the top turnbuckle and hit a tope on Syxx.
Back in the ring, Eddie gave Syxx a cross-corner whip but ate knee on his follow-through.
Syxx then mounted the second turnbuckle, shoved Eddie down, and delivered a flying leg lariat.
With Eddie slumped in the corner, Syxx delivered the Bronco buster.
Eddie then gave Syxx a dropkick that sent him between the ropes to the floor.
As Syxx was on the apron, Eddie tried to suplex him back in, but Syxx reversed it sending both men crashing to the floor.
Next, Syxx returned to the ring only to deliver a somersault plancha. Nifty!
He then retrieved the ladder and sandwiched Eddie between the apron and it. OUCH!
With the ladder on the apron, Eddie pushed it into Syxx's jaw.
HBK, I knew you were watching on PPV, but Ed's here for commentary, ok?
Meanwhile, Eddie nailed Syxx with the ladder and propped it up in the corner.
Syxx then reversed a cross-corner whip sending Eddie directly into it.
As the Cedar Rapids faithful chanted "Ed-die," Syxx vaulted Eddie onto the ladder.
According to Bischoff, "Scott Hall invented the ladder match." Um….
HBK, you stay out of this!
After a vertical suplex, Syxx climbed the ladder, but Eddie joined him.
Upon sending Eddie down to the mat, Syxx mounted the top turnbuckle with the ladder, but Eddie dropkicked it crotching Syxx.
Eddie then mounted the top turnbuckle and delivered a superplex.
With both wrestlers near the top of the ladder, Syxx gave Eddie a dropkick sending both men down to the mat.
When they climbed the ladder again, Syxx knocked Eddie off the ladder, but Eddie's momentum took him into the ladder causing Syxx to be guillotined on the top rope.
Following that, hey both climbed the ladder and removed the belt.
Who's going to win?
Eddie then nailed Syxx in the head with it sending him crashing to the mat.
Eddie retained.
Rating: ***1/2
Summary: Good but not great ladder match. Ed, how are you feeling about the show now?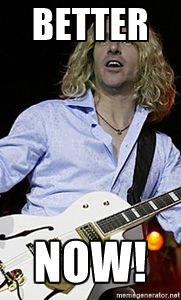 After the match, Eddie left through the crowd with his belt and celebrated with Arn and Knobbs.
To finish the Miss nWo contest, Katz reintroduces the contestants. He then introduces Bischoff as the judge who whispers a question to the two finalists. He then chooses Miss Becky as Miss nWo and gives her a deep kiss. YUCK! What a colossal waste of time. Ed, what would you do upon seeing Miss nWo?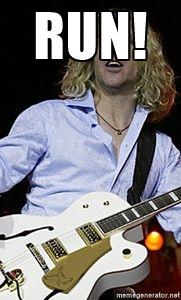 I concur not because I'm a misogynist, but because I'm happily married.
Match 8 for the WCW World title: "Hollywood" Hogan (champion w/ Vincent) versus Giant
Highlights:
Nate Newton, George Teague, and Ray Donaldson of the Dallas Cowboys joined Hogan and Vincent during Hogan's entrance.
Upon receiving a few chops, Hogan sought refuge outside the ring.
Next, a double clothesline put both wrestlers down on the mat.
After tossing Hogan outside the ring, Giant joined him and made both he and Vincent taste the steel railing. It must have tasted like the Charley at Zeppelin's.
Back in the ring, Giant countered an UGLY inside cradle with a slam.
After an elbow drop by Giant, Hogan sought refuge again.
When Giant followed him, Hogan tossed powder in his eyes.
Back in the ring, Giant gave Hogan a backbreaker, mounted the top turnbuckle, but missed the big elbow. Give him credit for trying. Wow!
That earned Hogan a 2-count.
As the Cedar Rapids faithful chanted "Gi-ant," Hogan gave Giant the big boot.
But Giant no-sold it!
Hogan came back with a slam and delivered the leg drop.
But Giant no-sold it!
He then gave Hogan the chokeslam.
1-2-NO!
Patrick wouldn't count to 3.
In response, Giant chokeslammed Patrick.
All of a sudden, Bagwell hit the ring only to receive a chokeslam.
Bischoff then went to the ring with a guitar and handed it to Hogan.
As Vincent felt the chokeslam, Wallstreet followed suit.
Bubba came in but tasted the same medicine.
While Giant vaulted Syxx high above him, Hogan WALLOPED him in the back with the guitar.
He then smashed it on his back destroying the guitar.
When the Outsiders and DiBiase hit the ring, the broadcast table was empty.
As the Cedar Rapids faithful chanted "We Want Sting," Hogan obliterated a balsa wood chair on Giant's back.
He then spray-painted "nWo 4 life" on Giant's back.
No contest.
Rating: *1/2
Summary: H-O-R-R-I-B-L-E match despite the top rope maneuver by Giant. Do you agree, Ed?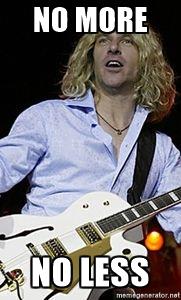 Afterward, Hogan gloats while kneeling over the fallen Giant.
Interestingly, the ONLY credit for the show went to Eric Bischoff.
Conclusion: Well, he deserved it because this show was G-A-R-B-A-G-E. I stayed away from this show twenty years ago and should have remained far away from it. Unless you've never seen it, avoid it at all costs. Close it out, Ed!
Buyrate: 0.47
Stay tuned for Monday Night War week 71!
Comments? Suggestions? Send them to me at rsg@rockstargary.com and follow me on Twitter (@rockstargary202).
Custom Search