WELCOME TO ROCK STAR GARY REFLECTIONS!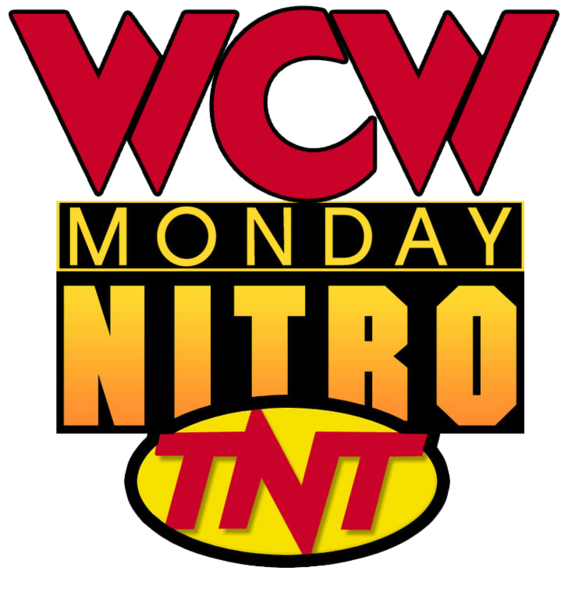 Live from Minneapolis, MN
Airdate: September 4, 1995
Attendance: 2,000
Hosted by Eric Bischoff, Bobby "The Brain" Heenan, and Steve "Mongo" McMichael
Welcome to the Mall of America! Considering that I've actually been there I can honestly say that it is NOT a one-day shopping spree type of place. Pack a few meals, rather than a lunch, and shop 'til you drop!
Regardless WCW wanted to create a NEW and atypical first setting that made it stand out completely differently than the WWF Monday Night RAW tapings. Why not broadcast in a mall?
In related WCW news a backstage brawl between Vader and "Mr. Wonderful" Paul Orndorff transpired at Center Stage in Atlanta. Orndorff had undertaken agent responsibilities; therefore, he kept his job with WCW; however, Vader was suspended and ultimately FIRED. That threw a wrench into the Fall Brawl (WarGames) main event. I wonder if anyone new shows up on this show.
Great introductory video segment (which actually includes Vader) opens the show.
Match 1: "Flyin'" Brian Pillman versus Jushin "Thunder" Liger
Highlights:
If this match is anything like their match at SuperBrawl II then we're in for a whopper.
Cartwheel kick in the corner by Liger.
Moonsault by Liger.
Flying headscissors by Pillman.
Pillman with an awkward flying headscissors from the middle turnbuckle.
Seated abdominal stretch by Pillman.
Bow and arrow by Liger.
Another flying headscissors by Pillman.
Pillman attempted a cross-body, but Luger ducked sending Pillman to the floor.
Senton from the apron to the floor by Liger.
Upon trying to suplex Pillman back into the ring Liger was suplexed to the floor.
From the top rope Pillman delivered a high cross-body to Liger on the floor.
Pillman attempted to mount the top turnbuckle but got caught.
Top rope superplex by Liger.
Liger mounted the top turnbuckle but ate a dropkick on the way down.
Powerbomb by Liger.
Huracanrana from the top rope by Liger. Wow!
Tornado DDT by Pillman.
Standing switch into a victory roll by Pillman got the pin. Incredible!
Rating: ****
Summary: Holy solid openers, Batman! This was exactly what WCW needed to show an unopposed wrestling audience as this match had high-flying and (almost) perfect execution with intricate maneuvers.
After the match both men embrace in a show of good sportsmanship.
Hulk Hogan cuts a promo at his restaurant Pastamania at the Mall of America.
Match 2: Sting versus "Nature Boy" Ric Flair
Highlights:
Sting was still US Champion by this point although his title was not on the line.
Coming down the aisle was "Made in the USA" Lex Luger.
Wait a minute! He worked for the WWF in 1995, right? A quick check of the house show schedule showed that Luger wrestled in St. Johns, NB the previous night in the main event alongside "The Heartbreak Kid" Shawn Michaels. This was a MAJOR grab for WCW as Luger was working on a verbal contract after his written contract had expired. Additionally ZERO word of this leaked as even the wrestlers in both WCW and WWF were shocked by Luger's appearance here.
The fans changed "Luger!"
After a great rope sequence Sting gave Flair a gorilla press slam.
Make that 2.
Dropkick by Sting.
Third press slam by Sting.
High cross body by Flair sent both men over the top rope to the floor.
Flair ran at Sting on the floor only to be vaulted back into the ring.
Stinger splash missed, but Sting caught himself.
Flair mounted the top turnbuckle only to come down the hard way.
A fourth press slam by Sting.
Arn Anderson made his way to the ring.
Sting mounted the top turnbuckle only to miss the splash.
Delayed vertical suplex by Flair…no-sold by Sting.
A pair of clotheslines by Sting.
Flair flip and he landed on the apron.
Sting then clotheslined him down.
Backslide by Sting.
Superplex by Sting.
While Sting was distracted by Arn Flair clipped the knee. Personal foul. #0 Defense. 15 yards. First down.
Figure-four leg lock by Flair.
Flair grabbed the ropes for leverage. Referee Randy Anderson caught him, but Flair wouldn't release the hold.
Sting won by disqualification.
Rating: ***1/2
Summary: With the exception of four press slams this match was the usual chocolatey-goodness these guys made legendary.
After the match Arn enters the ring and gets in Flair's face. They go toe-to-toe until Flair high-tails it to the back.
Making his WCW debut Scott (Don't call me "Flapjack") Norton interrupts the broadcast team and gets in McMichael's face. "Macho Man" Randy Savage gets in his face and challenges him.
Video package on the soon-to-be arriving Sabu.
"Mean" Gene Okerlund is in the ring and announces the winner of the Harley-Davidson motorcycle and a trip to Halloween Havoc.
Eric shills WCW Saturday Night.
Michael Wallstreet returns to WCW and cuts a promo from the locker room. He makes "New Generation" and IRS references. His last TV appearance was at WWF: In Your House 2 on 7/23.
Prior to the bell Eric mentions that Savage will face Norton next week in Miami on Nitro.
Match 3 for the WCW World title: Hulk Hogan (champion w/ Jimmy Hart) versus Big Bubba Rogers
Highlights:
Running shoulderblock by Bubba didn't work.
Avalanche by Bubba. Obviously he hadn't been copying Shark's homework lately.
Backbreaker by Bubba.
Heenan touted the members of the Dungeon of Doom.
Some anti-Hogan signs were shown on the hard camera side.
Diving guillotine leg drop from Bubba.
Bubba slid out of the ring and stole Hart's jacket from him.
Hogan followed and taught the bully a lesson.
After a cross-corner whip Hogan delivered a clothesline.
Hogan slammed Bubba.
Bubba returned the favor.
Avalanche #2 by Bubba missed.
Bubba slam.
Hulk-up time!
Big boot.
Leg drop.
1-2-3 Hogan won.
Rating: *1/2
Summary: If you've seen one Hogan main event then you've seen this one.
After the match the members of the Dungeon of Doom storm the ring. Luger comes to Hogan's aid to thwart the attack. Hogan and Luger stand face-to-face but don't exchange blows. Sting and Savage arrive to cool down the situation.
Fall Brawl will take place on September 17. Vader was mentioned in this pre-recorded ad.
Gene interviews Hogan and Luger in the ring. Luger wants to challenge him for the World title. He stated that he's beaten the same competitors that Hogan has (insinuating Yokozuna). They agree to a match next week on Nitro. Shoving ensues but peace is made.
Conclusion: What an excellent debut for WCW! This show certainly has the moxy to stand toe-to-toe with WWF Monday Night RAW. With matches such as the opener as well as Sting-Flair wrestling fans got PPV-quality entertainment at no cost. I wonder what next week's show entails.
According to Meltzer Vader was supposed to face (and beat) Hogan in Miami; hence Luger will take Vader's place. I wonder if the title changes hands.
I would be remiss if I did not note McMichael's WCW debut here. Let's just say I hope he either improves or becomes a full-time wrestler because his announcing skills were not great here.
See you for the next episode!
TV Rating: 2.90
Comments? Suggestions? Send them to me at rsg@rockstargary.com and follow me on Twitter (@rockstargary202).
Custom Search