WELCOME TO ROCK STAR GARY REFLECTIONS!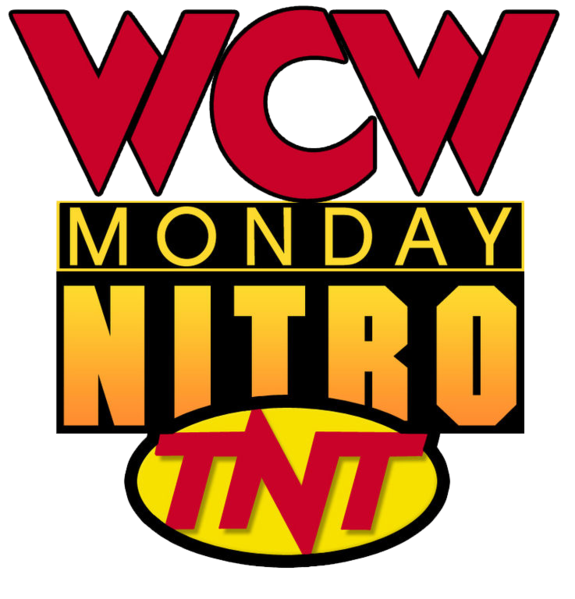 WCW Monday Nitro 9-1-97
Live from Pensacola, FL
Airdate: September 1, 1997
Attendance: 6,483 (5,648 paid)
Hosted by Tony Schiavone, Larry Zbyszko, "Iron" Mike Tenay, & Bobby "The Brain" Heenan
Welcome to one of the most depressing episodes of Nitro. I won't spoil it for you, so dig in and have the Prozac handy.
A tribute video for Arn Anderson opens the show as tonight begins the third season of WCW Monday Nitro!
We then revisit last week's show when Arn offered HIS spot to Hennig in the Four Horsemen, and Hennig accepted.
Prior to the opening match, we revisit Nitro from two weeks ago when Mongo CLOBBERED Jarrett with the US title belt to achieve victory.
Match 1: The "Crippler" Chris Benoit & WCW US champion Steve "Mongo" McMichael versus Jeff Jarrett & Eddie Guerrero (w/ Debra)
Highlights:
Flair and Hennig escorted Benoit and Mongo before sending them to the ring to kick some booty.
When Benoit slapped him, Eddie went ballistic with European uppercuts and chops.
Scully, save it for later in the show please. I'll need that type of fire power.
Jarrett tagged in, and the show took a commercial break. Even the director doesn't like him.
In case you're curious, Nitro was sponsored by Valvoline.
After the commercial break, Jarrett dropkicked and suplexed Benoit.
As Eddie tagged in, he gave Benoit a huracanrana, but Benoit countered with a sunset flip for 2.
Jarrett tagged in and delivered a running guillotine to Benoit.
After he gave Benoit a cross corner whip, Jarrett came up empty on his follow-through.
Mongo then clotheslined Jarrett from the apron to the EXTREME delight of the Pensacola faithful. This moment more than likely represented the peak of Mongo's wrestling career.
When Eddie tagged in, he delivered a belly-to-back suplex, mounted the top turnbuckle, but Mongo interfered.
Benoit then joined and gave Eddie a top rope superplex. Wow!
As the Pensacola faithful chanted "Mon-go," tags were exchanged on both sides.
Mongo then delivered a sidewalk slam to Jarrett while Benoit kept Eddie from interfering.
After Benoit hung Eddie out to dry on the top rope, Eddie tripped Benoit, and Jarrett clipped Mongo.
Eddie then suplexed Benoit from the ring to the floor.
When Jarrett hooked a figure-four leg lock, Eddie mounted the top turnbuckle, but Dean Malenko shoved him all the way down to the floor.
Malenko then mounted the top turnbuckle and frog-splashed Jarrett.
In the meantime, Debra had gotten up on the apron to distract referee Mark Curtis.
1-2-3.
The Horsemen won to a raucous ovation.
Rating: ****
Summary: Absolutely SIZZLING hot opener with a psyched-up crowd to boot.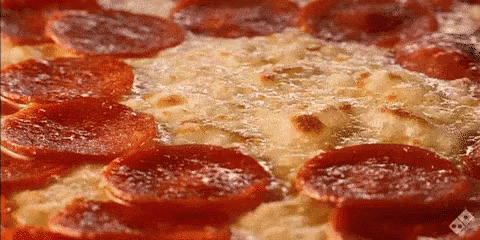 In the first of many tributes to Arn, Luger offers some adulation for Arn.
On WCW Saturday Night, Public Enemy and High Voltage continue their tepid rivalry, and Hennig faces Konnan. Check it out!
Hall, Savage, and Elizabeth head to the broadcast table, and Hall wishes "P-Cola" a Happy Labor Day. I wonder if it tastes like RC Cola. Regardless, he tells WCW to "stick it." When Savage grabs the microphone, he's ready for DDP and Luger later tonight.
Match 2: Silver King (w/o Sonny Onoo) versus Mortis (w/ James Vandenberg & Wrath)
Highlights:
Silver King made his entrance looking like an Old Western gunslinger.
As Mortis gave him a cross corner whip, Silver King walked up the turnbuckles and backflipped over him.
He then superkicked Mortis and delivered an elbow drop for 2.
When he gave Mortis a cross corner whip, he followed with a spinning heel kick.
He then backflipped off the top turnbuckle again but ate a spinning heel kick from Mortis.
Afterward, Wrath got up on the apron to distract referee Scott Dickinson while Vandenberg tripped Silver King coming off the ropes. How dastardly!
Mortis then hit a springboard leg drop for 2.
As he suplexed Silver King, Mortis got another 2.
He then hooked a crucifix but couldn't get 3.
When Schiavone shilled Fall Brawl '97 LIVE on PPV on 9/14, Silver King kicked a FIELD GOAL unbeknownst to Dickinson.
Silver King then backdropped and dropkicked Mortis twice.
After Mortis sought refuge outside the ring, Silver King gave him a springboard cross body block on the floor. Impressive!
Back in the ring, Silver King clotheslined him, but Mortis rebounded with a reverse side-Russian leg sweep. Innovative!
He then mounted the second turnbuckle and hit the Flatliner.
1-2-3.
Mortis won.
Rating: *½
Summary: Showcase match for the ever-creative Mortis.
After the match, Vandenberg challenges the Faces of Fear on behalf of Wrath and Mortis. Ask and you shall receive! Faces of Fear charge the ring and brawl with Wrath and Mortis.
At the entrance, the Nitro Girls dance in black and glitter.
We then revisit Bash at the Beach '94 when Arn tagged in and turned on Dustin Rhodes.
We then revisit last week's show when Dillon informed Bischoff about signing a match between Hogan and Sting. Also, Sting embarrassed Bischoff for mouthing off.
Match 3: Dean Malenko versus Yuji Nagata
Highlights:
Malenko dropkicked Nagata for a 1-count.
When he gave Nagata a cross corner whip, Malenko ate boot on his follow-through.
Nagata then delivered a dragon screw leg whip, but Malenko rebounded with a belly-to-back suplex for 2.
As Nagata responded with a uranage, he got 2.
Suddenly, Jarrett and Debra emerged and headed toward the ring.
Nagata then missed a spinning heel kick, and Malenko hooked a double underhook powerbomb.
While Debra distracted referee Randy Anderson, Jarrett disrupted a Texas Cloverleaf attempt by guillotining Malenko on the top rope. Devious!
1-2-3.
Nagata won as Jarrett hooked Malenko's ankle.
UPSET CITY!
Rating: *
Summary: Payback's a bitch, and Jarrett made Malenko pay for his transgression at the top of the hour.
DDP equates Arn with respect.
HOUR #2!
Nitro Girls dance again at the entrance while Schiavone wants you to send in your Nitro party tapes.
Match 4: La Parka (w/ Sonny Onoo) versus Ultimo Dragon
Highlights:
According to Schiavone, Dragon will get his rematch for the World TV title against Wright at the PPV.
As Dragon attempted a leap frog, La Parka nailed him.
Dragon then leaped to the top rope and gave La Parka a flying headscissors.
When he kicked La Parka out of the ring, Dragon followed with a baseball slide.
La Parka then pulled him to the floor, but Dragon reversed an Irish whip sending La Parka back-first into the steel railing.
While Dragon attempted a handspring elbow, La Parka evaded him.
Onoo tried to kick him, but Dragon stopped and attempted to suplex him.
After La Parka halted that, he hit a tope suicida. Woohoo!
Back in the ring, La Parka powerbombed him, strutted, and got 2.
La Parka then delivered a belly-to-belly suplex for another 2.
While the Pensacola faithful chanted "Drag-on," La Parka tied Dragon to the Tree of Woe, punted him, but couldn't get 3.
As Dragon rebounded with a clothesline, he gave La Parka an Asai moonsault for 2.
La Parka then reversed a cross corner whip but ate boot on his follow-through.
When Dragon charged, La Parka powerslammed him for 2.
Dragon then landed on his feet upon being backdropped and unleashed a series of kicks.
After he hooked a fallaway slam with a bridge, Dragon got 2.
Onoo then grabbed Dragon and distracted referee Mickey Jay in the process.
As La Parka grabbed a steel chair, Dragon dropkicked it in his face.
1-2-3.
Dragon won.
Rating: ***½
Summary: Really good match as Dragon overcame the two-on-one disadvantage to defeat La Parka.
After the match, Dragon corners Onoo who begs for forgiveness. Stupidly, Dragon turns his back, and Onoo kicks him. Dragon then challenges Onoo to a kick-fest and slams the sunglasses off him. Next, he applies the Dragon sleeper until La Parka chases him away with the chair. Great story!
A promo from Mid-Atlantic time-stamped 8/13/85 features Arn with "Nature Boy" Buddy Landel. He promises "a lifetime guarantee on injury."
Match 5: "Buff" Bagwell (w/ Vincent) versus Glacier (w/o the "Cat" Ernest Miller)
Highlights:
Tenay pointed out that while Glacier had lost in tag matches, he was still undefeated in singles action. Hmmm...
When Bagwell leap-frogged Glacier, he ducked a roundhouse kick, jumped over an attempted leg sweep, and slapped him.
Bagwell then mocked Glacier one time too many and ate a sidekick to the head.
As Glacier chopped him down thrice, Bagwell sought refuge outside the ring.
Upon Bagwell's return, he blocked a hip toss and delivered one of his own.
Vincent then tripped Glacier as he came off the ropes, and Bagwell clotheslined him over the top rope to the floor.
When Bagwell distracted referee Mark Curtis, Vincent rammed Glacier back-first into the apron. SNEAKY!
Bagwell then dropkicked him for 2.
As he gave Glacier a back elbow, Bagwell got another 2 with only one foot atop him.
Glacier then ducked a clothesline and hit a cross body block for 2.
After Bagwell clotheslined him, he gave Glacier a cross corner whip resulting in a sternum-first bump.
He then charged but ate boot.
When Glacier delivered a lariat, he backdropped Bagwell.
He then leap-frogged Bagwell and hit a Mafia kick.
As Glacier mounted the top turnbuckle, he leaped, but Bagwell evaded him.
He then leaped to the opposite second turnbuckle, attempted another cross body block, but Bagwell was too far away for the move to succeed. Oops.
After Bagwell summoned Vincent to the apron, Glacier reversed an Irish whip sending Bagwell into him.
He then gave Bagwell the Cryonic kick.
When Vincent returned to the apron, he ate one as well.
Glacier then placed Bagwell atop the top turnbuckle, attempted a superplex, but Vincent kept Bagwell from receiving it.
As Bagwell mounted the second turnbuckle, he hit the Buff Blockbuster.
1-2-3.
Glacier was no longer undefeated in singles action because Bagwell won.
Rating: **½
Summary: All the hype bestowed upon him, and he gets jobbed to Bagwell. Sayonara, Glacier.
Zbyszko believes Arn's star faded too quickly but refers to him as "wrestling history."
Video featuring "Rowdy" Roddy Piper airs. Are you ready for his return?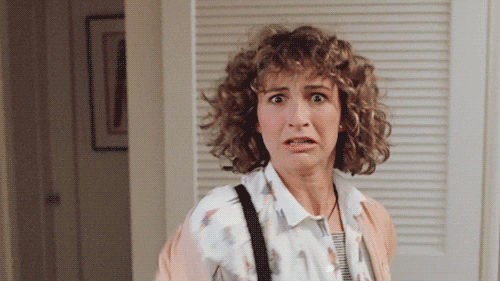 Match 6: Lizmark, Jr. versus Villano IV (w/ Villano V)
Highlights:
Lizmark gave IV a flying headscissors followed by a tilt-a-whirl backbreaker.
As a drunk fan yelled "boring," Lizmark dropkicked IV out of the ring. Perhaps he just needed some popcorn.
He then hit a tope suicida. Woohoo!
When V switched with IV and clotheslined Lizmark, Raven meandered through the Pensacola faithful.
V then delivered a senton and guillotined Lizmark with the bottom rope.
After IV switched with V, he gave Lizmark a back elbow.
He then gave him a DDT, but Lizmark rebounded with a spinning heel kick for 2.
As he hit a huracanrana, Lizmark got another 2.
He then gave IV a cross corner whip, but IV blocked an incoming dropkick.
When IV vaulted him to the apron, Lizmark hip-tossed him to the floor.
He then mounted the top turnbuckle and delivered a cross body block to IV on the floor.
After V switched with IV, he dropkicked Lizmark twice.
Lizmark then hit another tilt-a-whirl backbreaker and got 2.
As he gave V an Asai moonsault, Lizmark pinned V.
Rating: **
Summary: Cute switcheroo story by the Villanos but all for naught.
After the match, IV slams him, but Lizmark comes back to dropkick him to the floor.
At the entrance, "Mean" Gene Okerlund interviews Luger who apologizes for putting DDP in the Torture Rack last week. Luger then calls out DDP who doesn't show.
We then revisit WCW Worldwide from 4/12/93 when Arn swore he wouldn't hit Eaton yet nailed and gave him the SPINEBUSTER.
Nitro Girls dance in gray and white, and Disco Inferno makes his return to Nitro for the first time in 1997. The Nitro Girls leave disgusted, and Wright emerges. Zbyszko refers to them as "the Nitro boys." HA! Disco's not impressed with Wright's dance moves, and a shoving match ensues.
Match 7 for the WCW World TV title: "Das Wunderkind" Alex Wright (champion) versus Hugh Morrus
Highlights:
This was Morrus' first Nitro appearance since 6/2.
When the Pensacola faithful LOUDLY chanted "U-S-A" at Wright, Morrus gave him a cross corner whip, but Wright floated over.
Wright then rammed Morrus' leg against the ring post twice.
As Morrus fell to the floor, he got up and clotheslined the showboating Wright.
Wright entered the ring first and dropkicked an incoming Morrus.
After he mounted the top turnbuckle, Wright hit a flying stomp.
He then mounted the adjacent top turnbuckle, but Morrus caught and gorilla-press-slammed him.
When he clotheslined Wright twice, Morrus gave him a cross corner whip followed by an avalanche.
Upon repeating the move, Morrus reversed an Irish whip and powerslammed Wright.
In the meantime, Disco Inferno came to the ring while the Pensacola faithful chanted his name.
As Morrus backed up to the ropes, Disco Inferno nailed him.
Morrus then pulled Disco Inferno into the ring and beat him up.
Afterward, Wright hit a spinning heel kick and pinned Morrus with his feet on the ropes. Nefarious!
Wright retained.
Rating: **
Summary: Showcase match for Wright, and I guess he has a love-hate relationship with Disco Inferno.
Heenan was unable to supply enough accolades for Arn due to the restricted amount of time allotted for him. Instead, he thanks him.
The Nitro Girls join Tenay, Schiavone, and Heenan at the broadcast table while Schiavone shills the Nitro Party contest.
Video featuring Sting airs.
Match 8: "Dancin'" Stevie Richards versus Damian
Highlights:
As Damian stared him down in the aisle, Raven jumped the steel railing and gave him the DDT on the floor.
GET OUT THE SPATULA!
Richards turned around and noticed Damian OUT COLD in the ring.
When Richards performed CPR, Raven got up on the apron and slapped him.
1-2-3.
Richards won.
Rating: DUD
Summary: Utter nonsense.
Malenko offers his thoughts on Arn.
HOUR #3!
The Nitro Girls dance in the ring.
Lee Marshall then delivers the 1-800-COLLECT road report from "Milwaukee, WI." One of these days, Heenan had better polka Lee right in the eye.
At the entrance, Okerlund interviews Big Bubba who hasn't been on Nitro since 2/17. Bubba then reveals his real name as Ray Traylor and runs down the nWo. As he mentions Eric Bischoff's penchant for firing people via FedEx, he wants to rip his head off.
Match 9: Ray Traylor versus Prince Iaukea
Highlights:
Traylor gave Iaukea a cross corner whip followed by an avalanche.
When Iaukea dropkicked him, Traylor tossed him out of the ring.
Iaukea then re-entered the ring via sunset flip but got SQUISHED.
As Traylor got a 2-count, he stood up and delivered a big boot.
Iaukea dropkicked him again but couldn't take Traylor off his feet.
Upon catching him, Traylor hit a spinebuster.
He then attempted a piledriver, but Iaukea countered with a back drop.
When Iaukea gave him a third dropkick, Traylor delivered the Traylor Trash.
1-2-3.
Traylor won.
Rating: DUD
Summary: Showcase match for Traylor.
Dillon believes Arn is an ICON "among the Horsemen."
At the entrance, Okerlund interviews the Four Horsemen. While Konnan emerges while dressed like Mongo, Syxx joins him dressed like Flair and calls out "Hennig." Bagwell emerges and tosses a towel over his shoulder just like Hennig. When they enter the ring, they mock Flair and the word "spot." "Flair" then introduces "Arn Anderson."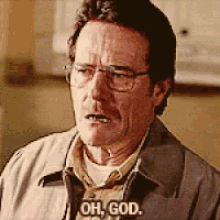 Kevin Nash emerges wearing a neck brace and a pillow representing a beer gut. In addition, he carries a Styrofoam cooler and struggles to enter the ring. Upon grabbing the microphone, "Arn" informs them "the beer's on ice." "Flair" then mimics Flair's river-dancing, and "Arn" makes a piss-poor Labor Day joke about Arn.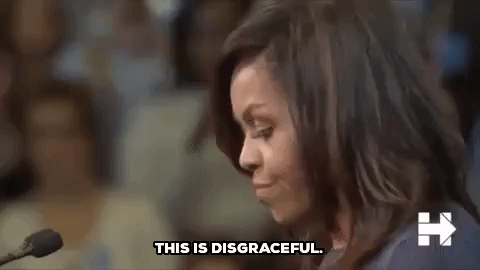 While "Arn" reiterates Arn's average size and speed comments, he adds "looks, intelligence, carpentry skills." "Flair" then pantomimes crying, and "Arn" mentions the loss of function in his left hand then refers to it as the hand to open beer. When he mentions Arn's lack of conditioning, he subtly calls Arn fat. "Arn"then uses the phrase "fat broad" and states they've "been following the Horsemen for twenty years."
He then states when "Arn Anderson comes to town," he leaves "a lot of unpaid bar tabs." At this point, the WCW production staff couldn't mute the jeers from the Pensacola faithful. "Arn" then twists Arn's words for people to remember him "right now" rather than beforehand. As he challenges "Hennig" while putting down Arn's won-loss record, "Arn" says that "the beer is spoken for."
Next, "Arn Anderson" has a spot, "not a liver spot, not like your dog Spot, but MY spot." He then repeats it twice, and "Hennig" mentions that he neither likes Arn nor the Four Horsemen, but "it would be an honor." Afterward, they all remove their shirts to reveal t-shirts depicting the rears of four horses with IV emblazoned upon them.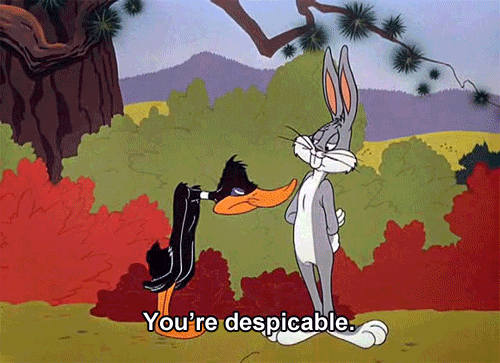 HOT TAKE: I bet you're asking where are the Four Horsemen? Why didn't they hit the ring immediately to show these jackasses that crap won't be tolerated? According to Meltzer, they were supposed to do just that with Arn Anderson looking on with a gleam in his eye. Unfortunately, Bischoff told Taylor to nix the Horsemen comeback making them look like absolute chumps. To me, while the depictions of Flair, Mongo, and Hennig are somewhat funny, the character assassination of Arn Anderson by Nash makes me SICK.
We then revisit Nitro from 6/17/96 when Arn mentions that he backs up what he says. Sheesh! That makes the lack of a Horseman comeback tonight even worse. Ugh.
Must I finish this show?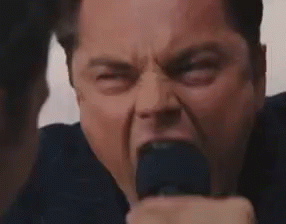 Match 10 for the WCW Cruiserweight title: "Lionheart" Chris Jericho (champion) versus Chavo Guerrero, Jr.
Highlights:
Before the match began, Eddie entered the ring and wanted Chavo to step aside for him.
Riggs came to the ring and wanted a Cruiserweight title shot too.
As Iaukea, Damian, Kidman, Ciclope, and Super Astro joined the discussion, a battle royal erupted.
Super Calo, Silver King, and the Villanos entered the ring, and Chavo mounted the top turnbuckle.
When Chavo gave Kidman a cross body block on the floor, Dragon and Wright pointed fingers at one another.
Damian then hit a tope suicida to Silver King while Riggs followed with a plancha.
After Calo dropkicked one of the Villanos out of the ring, he mounted the top turnbuckle and delivered a missile dropkick.
In the aisle, Dragon hooked a Dragon sleeper on Wright, and Jericho dumped Iaukea out of the ring.
Eddie then brought the belt into the ring and ANNIHILATED Jericho with it.
As he laid the belt across Jericho's face, Eddie mounted the top turnbuckle and hit a frog splash.
No match.
Rating: NONE
Summary: The Horseman parody must have run long.
Giant congratulates Arn on his retirement. Um...this wasn't by choice, dude.
Bischoff leads Hollywood Hogan to the ring who besmirches Sting. As the Pensacola faithful chants "We Want Sting," Hogan calls Sting out and refers to him as a "jabronie." When Sting doesn't show, Hogan requests an impromptu meeting with Dillon.
Speaking of Dillon, he comes to the ring, and Hogan nails him and delivers a pair of leg drops. Following that, Bischoff spray-paints "Bite Me" on the back of Dillon's shirt. An unruly Pensacola faithful chants "We Want Sting" to no avail.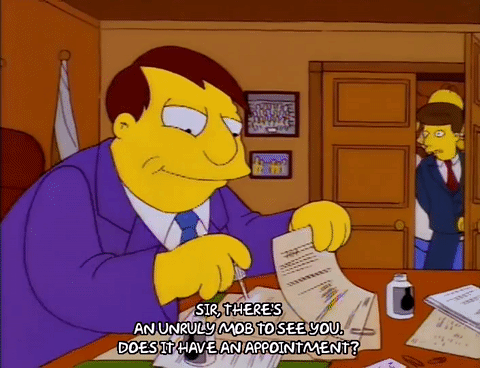 Nitro is sponsored by Castrol.
Match 11: "Macho Man" Randy Savage & WCW World tag team champion Scott Hall (w/ Elizabeth) versus the "Total Package" Lex Luger & Diamond Dallas Page
Highlights:
When DDP gave Hall an inverted atomic drop, Savage tagged in.
DDP then blocked a hip toss and clotheslined Savage.
After a commercial break, DDP clotheslined Hall.
Savage tagged in and guillotined DDP with the top rope.
As Hall tagged in, he delivered a fallaway slam for 2.
Savage tagged in, gave DDP a cross corner whip, and followed with a back elbow.
When Hall tagged in, he baited Luger to distract referee Nick Patrick.
Savage then illegally switched with Hall and got another 2.
While the Pensacola faithful chanted "D-D-P," Hall whipped their hero into the corner and hit a corner clothesline.
According to Schiavone, tons of security personnel prevented the Horsemen from ambushing the parody segment earlier. Good try, Schiavone.
Nevertheless, Savage tagged in, mounted the top turnbuckle, lowered the boom on DDP, but couldn't get 3.
As Hall tagged in, DDP rebounded with a discus clothesline.
False tag to Luger occurred while Savage distracted Patrick.
After five inverted atomic drops from Luger to Hall, Luger inadvertently nailed DDP with a flying forearm.
Savage then gave Luger a cross corner whip but came up empty on his follow-through.
When Luger hooked Savage in the Torture Rack, Hall pinned DDP.
Savage and Hall won.
Rating: **
Summary: More strain between Luger and DDP cost them the victory.
Conclusion: If you're a fan of WCW, this episode rips your heart out. If you're a fan of the nWo, then this is the show for you. With the Arn tribute and the opening match, it was all a set up for the ANNIHILATION of Arn Anderson later in the show. If I was Eric Bischoff, I'd be apologizing to Arn each and every time I saw him because of that insulting parody. Let's hope next week's show isn't disheartening whatsoever.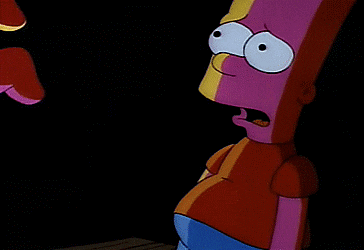 TV Rating: 4.7
Stay tuned for WWF In Your House XVII: Ground Zero!
Comments? Suggestions? Send them to me at rsg@rockstargary.com and follow me on Twitter (@rockstargary202).
Custom Search