WELCOME TO ROCK STAR GARY REFLECTIONS!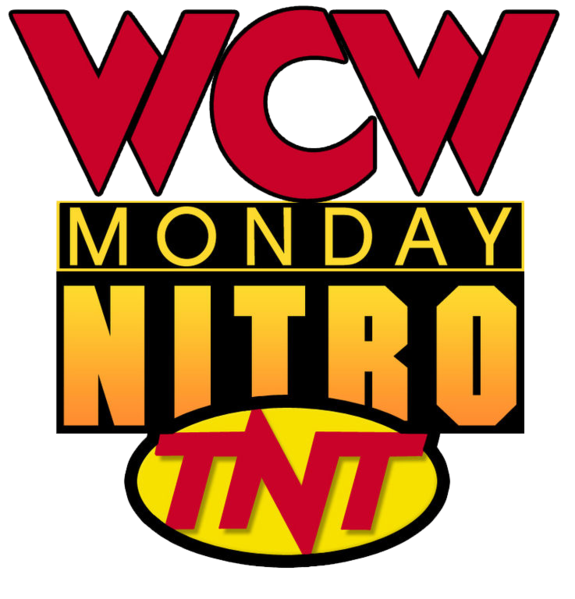 Live from Palmetto, FL
Airdate: August 26, 1996
Attendance: 1,384 (sold out)
Hosted by Tony Schiavone, Larry Zbyszko, Eric Bischoff, and Bobby "The Brain" Heenan
Opening montage.
Hey! It's the Manatee Civic Center! I've been there although the only wrestler I remember seeing was Barry Horowitz.
Match 1: Juventud Guerrera versus Billy Kidman
Highlights:
This was Guerrera's WCW debut. Will we see any other surprises tonight?
After a leap frog, Kidman delivered a powerslam for 2.
Immediately afterward, Kidman hit a cross body block that sent both wrestlers over the top rope to the floor.
As both wrestlers got up on the apron, Guerrera hooked Kidman and powerbombed him on the floor. OUCH!
Guerrera then returned to the ring only to deliver a slingshot leg drop to Kidman who was still down on the floor.
After tossing Kidman back in, Guerrera hit a corkscrew splash for 2.
Next, Guerrera attempted another springboard maneuver, but Kidman caught and powerbombed him for 2.
Kidman came back with a slam then delivered a slingshot leg drop for 2.
According to Tony, since Psicosis was injured by Konnan, Guerrera will replace him and challenge Konnan for the Mexican title at Fall Brawl.
Meanwhile, Kidman countered a vertical suplex with one of his own for another 2.
After another slam, Kidman delivered a shooting star press but only got 2.
He then mounted the second turnbuckle, got caught, and received a super huracanrana.
1-2-3.
Guerrera won.
Rating: **
Summary: Encore! Encore! Five more minutes! I want more! That was exciting!
After the match, "Mean" Gene Okerlund interviews Guerrera who speaks Spanish to a chorus of boos. At this point in time,his English proficiency wasn't very strong, and Okerlund cut him off to rescue the segment.
Another Glacier promo. Get this ham'n'egger in the ring already! My frozen pizza isn't as COLD as the reception for this guy's debut.
After a commercial break, we revisit the "surprise" delivered by Sting last week.
Match 2: The Taskmaster & Big Bubba Rogers (w/ Jimmy Hart) versus Marcus Bagwell & Jim Powers (w/ Teddy Long)
Highlights:
Riggs was injured so Powers took his place.
As Taskmaster made his entrance, split-screen footage of his amazing offense was shown. In case you're wondering, the offense in the previous match was more amazing than anything Sullivan did as an active wrestler.
Immediately, Taskmaster tossed Powers outside the ring where they brawled with one another.
Not only did Powers ram Taskmaster face-first into the apron, but he also made Taskmaster taste the steel railing. It must have tasted like the Redneck Platter at Lee's Crab Trap.
Back in the ring, Powers delivered a back drop followed by a dropkick.
Rogers came in but ate a dropkick from Bagwell.
With all four men in the ring, Taskmaster and Rogers gave their opponents cross-corner whips, but Bagwell leapfrogged Powers.
Rogers then reversed a cross-corner whip from Bagwell but ate boot on his follow-through.
After a powerbomb to Bagwell, Rogers tied him to the Tree of Woe.
He tagged in Taskmaster then whipped him into Bagwell.
Rogers tagged back in but missed a splash.
Hot tag to Powers who gave Rogers the top-turnbuckle count-along followed by a knee lift.
Next, he gave Taskmaster the top-turnbuckle count-along until Hart got too close and ate some turnbuckle too. I hope there was cole slaw on the side.
Powers then hit a cross body block on Rogers and got the pin.
UPSET CITY!
No, Patrick wanted to restart the match due to Rogers' shoulder being off the mat.
Rogers then gave the bewildered Powers the Bubba slam for the pin.
Rating: **1/2
Summary: Strange finish that helped to maintain the shred of doubt over Patrick's character. Also, the crowd loved the match from the hot tag going forward.
After the match, Long confronts Patrick about his decision.
In the ring, Okerlund interviews Taskmaster and Rogers. Remarkably, Rogers complains about the elongated arrival of Glacier just like I do. Woohoo! Afterward, Taskmaster questions Okerlund's presence on Hogan's boat. When Okerlund points the finger at Bischoff, Taskmaster tells him otherwise.
After a commercial break, Okerlund interviews Sting and Luger in the locker room. While Arn and Flair will join Sting and Luger at WarGames, Benoit and McMichael want a piece of them tonight. Sting questions the Four Horsemen about their change of heart.
Prior to the next match, Tony informs us that on October 27, WCW will hold Halloween Havoc from Las Vegas, NV. In the main event, Hollywood Hogan will defend the World title against Savage. Why did they announce it so soon? Because tickets went on sale later that week.
Match 3: Chavo Guerrero, Jr. versus Mike Enos
Highlights:
Enos reversed a cross-corner whip from Chavo but came up empty on his follow-through.
After Enos missed an elbow drop, Chavo delivered a dropkick.
Chavo then hooked a rollup for 2 and delivered another dropkick.
Next, he tried to give Enos a plancha, but Enos caught him and gave him a fallaway slam on the floor.
Enos then walked up the steps with Chavo on his shoulder and dumped him into the ring.
"Dirty" Dick Slater came to ringside to be in his partner's corner.
Meanwhile, Enos gave Chavo a backbreaker as Konnan suspiciously sat at ringside.
Enos then put Chavo in an over-the-shoulder backbreaker, but Chavo escaped.
Unfortunately, he fell prey to an Enos powerslam for 2.
Afterward, Enos hooked a fisherman's suplex for another 2.
He then tried a powerbomb, but Chavo landed on his leg.
Smartly, Chavo hooked a figure-four leg lock, but Enos poked referee Randy Anderson in the eye.
While Anderson was blinded temporarily, Slater entered the ring and gave Chavo an elbow drop.
He then kicked his partner outside the ring and gave Chavo a swinging neckbreaker.
When Slater attempted a spinning toe hold, Chavo hooked an inside cradle for the pin.
Rating: **1/2
Summary: Despite the chicanery of Rough'n'Ready, Chavo still came out on top.
After the match, Okerlund interviews Chavo by the entrance. Chavo then calls out DDP in anticipation of their match at Fall Brawl.
Ad for the WCW Monday Nitro t-shirt. I WANT ONE! Someone in the WWE Shop had better make an XL and send it to me, dammit!
On WCW Saturday Night, Luger defends the World TV title against Lord Steven Regal (aired 8/31, taped 8/20). Also, the Steiners face the Nasty Boys.
Match 4 for the WCW Cruiserweight title: Rey Mysterio, Jr. (champion) versus Mr. JL
Highlights:
Upon giving JL an arm drag, Mysterio delivered a dropkick.
Meanwhile, outside the building, Hogan spray-paints "nWo 4 life" on the production truck as Nash displays the hand gesture/gang sign.
After a commercial break, Mysterio delivered a springboard dropkick that sent JL to the floor.
He then gave JL a somersault plancha as Dean Malenko watched the match from the entrance.
JL then came back with a pair of backbreakers followed by a powerbomb for 2.
Notwithstanding, a second powerbomb was countered into a sunset flip for 2.
After a slam, JL hooked a Boston crab then tied Mysterio up like a pretzel. Pass the mustard, please!
As the countdown for hour #2 ticked, JL delivered a belly-to-back suplex for 2.
Another sunset flip by Mysterio got 2.
JL came back with a vertical suplex for 2.
As the fireworks exploded, JL gave Mysterio a sternum-first bump in the corner and got another 2.
Mysterio then used momentum to send JL to the floor.
When Mysterio whiffed on a baseball slide, JL rammed him back-first into the steel railing.
He then rammed Mysterio face-first into the ring post.
However, as JL attempted to send Mysterio into the steps, Mysterio leaped onto them and delivered a flying headscissors in the aisle.
Upon tossing JL back into the ring, Mysterio delivered the West Coast Pop for the pin.
Mysterio retained.
Rating: **1/2
Summary: It seemed like JL was trying to wrestle like Malenko when he should have aired it out alongside Mysterio. That definitely would have garnered a higher rating.
Back in the locker room, Okerlund interviews Benoit and McMichael with Woman, Elizabeth, and Debra. McMichael wants to prove that he and Benoit should be in WarGames instead of Sting and Luger. Benoit then cuts a great promo as Woman caresses Okerlund.
After a commercial break, we revisit the chair shots from Hogan to Savage followed by Savage's comments and "match" from last week.
Back in the locker room, Okerlund interviews Savage who promises to have the "scariest match of the century" against Hogan at Halloween Havoc. At Fall Brawl, Savage will face Giant.
Match 5: Giant (w/ Jimmy Hart) versus "Hacksaw" Jim Duggan
Highlights:
Speaking of Giant, he has a match with Duggan.
When Duggan tried to come off the ropes, Hart grabbed his leg, so Duggan chased him around the ring.
Since he was only able to remove Hart's jacket, Duggan tossed the jacket in Giant's face.
After pulling Duggan back outside the ring, Giant whipped him back-first into the ring post.
On the other hand, he came up empty on his follow-through ramming his shoulder into the ring post.
After guillotining Duggan using the top rope, Giant applied a bear hug.
Duggan escaped but got SQUISHED in the corner.
He then tried to slam Giant but received a shot to the back instead.
Holy tycoons, Batman! The "Million Dollar Man" Ted DiBiase made his way through the crowd.
After a slam, Giant missed an elbow drop.
Duggan taped his fist and nailed Giant. It didn't affect the Giant one bit.
Another shot rocked the Giant, but he maintained his feet.
After Hart distracted both Duggan and Patrick with the 2x4, Giant grabbed Duggan and chokeslammed him.
1-2-3.
Rating: *
Summary: The highlight of the match was DiBiase's involvement.
After the match, DiBiase sits in the front row and counts 1, 2, 3, 4, 5 and mouthed "next week." It would appear that the nWo may be growing in numbers. Either that, or he's really thirsty.
Okerlund then interviews Giant by the entrance. After Giant stammers through his promo, Okerlund wipes off the camera lens with his pocket square and refers to the wrestlers as "messy." HA!
Ad for Fall Brawl coming September 15 only on PPV.
Match 6: "Nature Boy" Ric Flair & the "Enforcer" Arn Anderson (w/ Woman & Elizabeth) versus the Rock'n'Roll Express
Highlights:
After Morton tags out to Gibson, the Rock'n'Roll Express schoolboy Arn for 2.
Upon giving Arn a double clothesline, the Rock'n'Roll Express delivered the double dropkick to Flair.
Will they pull the upset?
No, the Horsemen exited the ring to regroup.
As Morton distracted referee Randy Anderson, Arn nailed Gibson in the midsection.
When Flair tossed Gibson outside the ring, Woman raked Gibson's eyes. How dastardly!
Shortly after, all four men were in the ring as Morton gave Flair the ten-punch count-along.
Flair countered with an inverted atomic drop, and Arn delivered the DDT for the pin.
Rating: **
Summary: Too short to be really good, but it was exciting for what it contained.
At ringside, Okerlund interviews Flair and Arn while Woman hits on Okerlund. After Arn cuts a great promo, we revisit the Clash again, and Flair's ready for WarGames in Horsemen country.
Wait a minute! Where's Bubba Rogers? Another Glacier promo that needs to be removed is calling his name. C'mon, Rogers, don't let me down!
Match 7: "Lionheart" Chris Jericho versus "Das Wunderkind" Alex Wright
Highlights:
Wow! Another surprise as Jericho made his WCW debut here.
After giving Jericho an arm drag, Wright followed with a flying headscissors.
Both wrestlers then tried a dropkick but hit nothing but air.
Shortly after, Jericho reversed an Irish whip and delivered a back elbow.
With Wright on the apron, Jericho gave him a springboard dropkick to the floor.
He then suplexed Wright back into the ring.
Afterward, he mounted the top turnbuckle but received a dropkick on the way down.
After a leg lariat, Wright mounted the second turnbuckle, hit a cross body block, but only got 2.
When Wright gave Jericho a cross-corner whip, he came up empty on his follow-through.
A cross-corner whip by Jericho was followed by a corner clothesline.
However, a second cross-corner whip by Jericho resulted in his coming up empty and landing outside the ring.
Wright then mounted the top turnbuckle and nailed Jericho on the floor.
Wright must have hit the steel railing on the way down, but Jericho refused the countout victory.
Ring announcer David Penzer informed us that the decision is a no contest much to the Palmetto faithful's dismay.
Rating: **
Summary: More time is needed for these guys to showcase their talent. Make it happen, WCW!
After the match, Okerlund interviews both Jericho and Wright and calls Jericho a "breath of fresh air." Jericho shows his support for WCW and dismisses the nWo. The disoriented Wright didn't get a chance to talk.
Match 8: The Steiners versus the Bluebloods
Highlights:
Before the match began, Taylor and Eaton squabbled over who would start.
According to Meltzer, Scott suffered a hip injury, so I don't expect much from him.
After Rick gave Eaton a hip toss, he delivered a powerslam.
Taylor came in but received a Steinerline. Rick gave one to Eaton too.
Shortly after, Taylor hoisted Rick on his shoulders as Eaton mounted the top turnbuckle.
Next, Eaton attempted a flying body press, but Rick used momentum to land on top for the pin.
That didn't look crisp.
Rating: DUD
Summary: Showcase match for the Steiners.
After the match, the Bluebloods fight each other. In the end, Eaton gave Taylor a swinging neckbreaker. He then mounts the top turnbuckle, but they end up brawling back to the locker room.
Thereafter, Okerlund informs the Steiners that they will face Harlem Heat for the tag titles at Fall Brawl. Rick screws up his promo, but Scott corrects him and rights the ship for their team.
Match 9: The "Total Package" Lex Luger & Sting versus the "Crippler" Chris Benoit & Mongo McMichael (w/ Woman, Elizabeth, and Debra)
Highlights:
At the onset, Luger fought with Mongo and gave him the ten-punch count-along.
After Luger gave Mongo a clothesline, Mongo came back with an inverted atomic drop.
Luger no-sold it and gave him another clothesline.
After a cross-corner whip by Luger, he ate elbow on his follow-through.
Mongo then gave Luger a stungun.
Benoit tagged in and gave Luger a clothesline.
Shortly after, he gave Luger a swinging neckbreaker followed by a leg drop for 2.
Mongo tagged back in and gave Luger a backbreaker.
Moments later, a double clothesline put both Luger and Benoit down.
Sting then tagged in and gave Benoit a back drop and face plant.
He then attempted the Scorpion death lock, but when Mongo charged at him, Sting evaded him.
He then gave Mongo a dropkick sending him down to the floor.
After a gorilla press slam to Benoit, Sting mounted the top turnbuckle but hit knees on a splash.
Benoit then mounted the top turnbuckle but missed the diving head butt.
Meanwhile, Hogan came to the ring with his can of spray paint.
As Mongo stalked Hogan, Hall came out of nowhere to level him.
As the bell rang to end the match, the Outsiders rammed Mongo head-first into the ring post.
Rating: *1/2
Summary: This was more angle than match as the nWo beatdown caused the match to be thrown out.
After the "match," Hogan spray paints "nWo" on Mongo's back. In the ring, Hall gives Benoit the Outsider Edge as Nash jackknife-powerbombs Sting. Hogan then spray paints Sting's back. Suddenly, Flair and Arn hit the ring and nail Hogan and Hall consecutively. Hogan sprays the paint in Flair's eyes to regain the upper hand then colors Flair's blond hair black with spray paint. As the nWo celebrate in the ring, the crowd pelts them with garbage. Afterward, they overtake the broadcast table. Hogan yells "Heeeere's the nWo" similar to Ed McMahon for the Tonight Show.
Conclusion: Well, I was concerned that, without any competition, that Nitro would cruise its way through two hours. However, with the involvement of the nWo and the inclusion of DiBiase, the program outperformed outstandingly. Once again, Nitro will be unopposed next week, and I'm anxious to find out what happens.
TV Rating: 4.30
Stay tuned for WCW Monday Nitro 9/2/96!
Comments? Suggestions? Send them to me at rsg@rockstargary.com and follow me on Twitter (@rockstargary202).
Custom Search