WELCOME TO ROCK STAR GARY REFLECTIONS!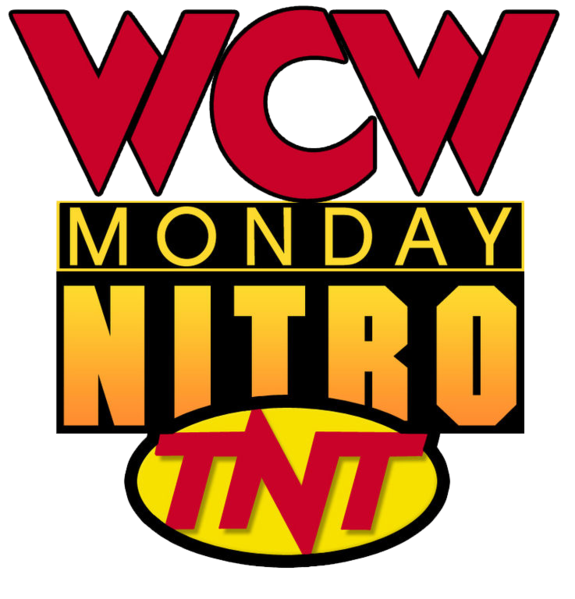 WCW Monday Nitro 05-04-98
Live from Indianapolis, IN
Airdate: May 4, 1998
Attendance: 14,033 (12,165 paid)
Hosted by Tony Schiavone, Larry Zbyszko, "Iron" Mike Tenay, & Bobby "The Brain" Heenan
Who's the latest acquisition for the Wolfpack? Can Booker T retain the TV title against Finlay? Who gets punted from the Flock? And what, pray tell, is Jericho up to now? Let's kickstart this episode to find out!
Opening montage.
In case you're wondering, this episode aired from 7-9PM ET due to the NBA playoffs.
Nitro Girls dance in the ring wearing black leather.
In the meantime, Zbyszko took his kudos from the Indy faithful.
We revisit last week when the nWo split in half with Nash, Savage, and Konnan creating the Wolfpack.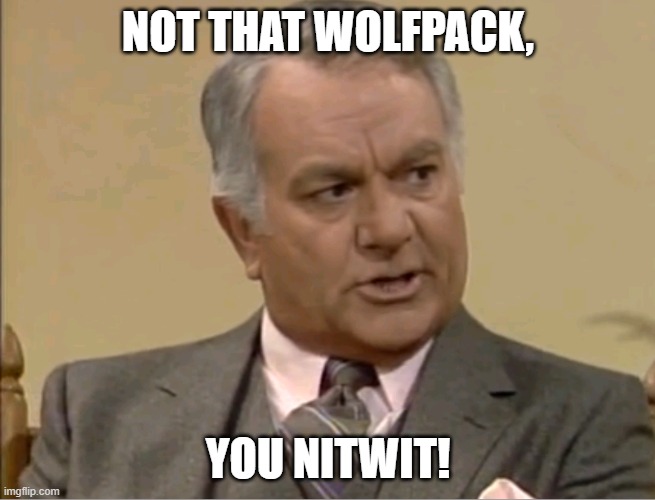 Sorry, Chester, but who doesn't love NC State? Especially after their Holiday Bowl opponent quit before warm-ups. Even Alabama can't say that!
Prior to the opening match, Eddie grabs the microphone much to the dismay of the Indy faithful. He calls out Norton, and the match is ON.
Match 1: Eddie Guerrero (w/ Chavo Guerrero, Jr.) versus Scott Norton
Highlights:
Before Eddie and Norton locked up, Eddie's "bad" knee flared up.
He substituted a reluctant Chavo in his place yet remained at ringside.
When Norton gorilla-press-slammed him, he grabbed Eddie with one arm.
Chavo dropkicked Norton's knee, argued with Eddie on the floor, returned, and received a powerslam.
As Norton delivered an inverted shoulder breaker, he pinned Chavo at 2:26.
Rating: DUD
Summary: Showcase match for Norton after Eddie cleverly extricated himself.
After the match, Ultimo Dragon checks on Chavo in the ring much to Eddie's objection.
Match 2: Kidman versus Scott Putski
Highlights:
You may recall Putski from last year when he dislocated his patella at WWF Ground Zero. Glad he was able to make a comeback.
As Putski hip-tossed him, he clotheslined Kidman.
He slammed Kidman and landed an elbow drop for 2.
When he gave Kidman a cross corner whip, it resulted in a sternum-first bump.
Kidman escaped a suplex attempt and fed Putski a modified Acid Drop.
After Kidman scored with a springboard leg drop, he gave Putski a cross corner whip.
Kidman missed a clothesline, so Putski connected with a sit-out powerbomb.
While the Wolfpack made its way through the Indy faithful, Putski powerslammed Kidman.
Putski suplexed Kidman, but the Indy faithful's focus was on Nash's crew with NEW nWo t-shirts.
As the Wolfpack jumped the steel railing, they disposed of both Putski and Kidman.
No match.
Rating: NONE
Summary: Mere backdrop for the Wolfpack.
Nash jackknife-powerbombs Putski and grabs a microphone. While he refers to his clique as the Wolfpack, Nash namedrops Scott Hall. According to Hogan and Bischoff, Hall is "too dangerous to have on live TV." He touts the red-and-black look for the Wolfpack and calls out Hogan. As Savage cuts a promo on Bret, Nash introduces another defection from Hogan's crew—Curt Hennig.
At the entrance, Brian Adams gets in Hennig's face, but Hennig yells at him that he "knows what (he's) doing." When Nash calls Adams "Hogan's stooge," Hennig removes his black-and-white shirt to reveal the red-and-black one. Konnan takes the microphone and challenges Adams to a match TONIGHT. Next, Nash calls out Sting yet challenges Luger.
Video featuring Raven airs. Solid video production, but poor scripting. It's 1998, Raven, the economy's booming and people are happy.
We revisit last week when Jericho interviewed a poster of Dean Malenko.
Prior to the next match, Jericho brings his Malenko poster to the ring and instructs ring announcer David Penzer to hold it. HA! He introduces a video where Malenko dedicates his career to his father Boris. Afterward, he cuts a promo on Malenko and dedicates his career to his next opponent.
Match 3 for the WCW Cruiserweight title: "Lionheart" Chris Jericho (champion) versus "Bore-Us Malenko"
Highlights:
For those unaware, Bore-Us was portrayed by Johnny Boone.
Jericho delivered a delayed vertical suplex and placed Bore-Us atop him for 2.
Whew! That was close!
When Jericho gave him a cross corner whip, he clotheslined Bore-Us.
For those curious, Jericho wore the number 1004 on his tights while Bore-Us wore 1. HA!
Jericho fed Bore-Us a spinebuster and hooked a LionTamer.
As Bore-Us submitted, Jericho retained at 1:53.
Rating: DUD
Summary: Storyline match conjured to humiliate Malenko. Unfortunately for Jericho, the Indy faithful remained quiet throughout this nonsense.
In the ring, the Nitro Girls dance in pink. After their number, Alex Wright jumps into the ring to do his thing, but WCW Security chases him away from the ring.
We revisit last week when Hogan babbled.
Match 4 (street fight): Public Enemy versus Hugh Morrus & Barbarian (w/ Jimmy Hart)
Highlights:
Hey! This isn't ECW!
In preparation for their opponents, Morrus and Barbarian brought a table and trash can to the ring.
The match began in the aisle as Barbarian reversed an Irish whip sending Rocco back-first into the steel railing.
As Barbarian clotheslined Rocco, Grunge choked Morrus with a plastic hose.
Hart whacked Grunge with something undecipherable, and Rocco clobbered Barbarian with an aluminum trash can.
When Rocco cracked something obscure over Barbarian's head, he mounted the second turnbuckle and crowned him with an aluminum trash can lid.
Rocco mounted the opposite top turnbuckle, but Barbarian crotched him on the top rope.
After Barbarian dumped him in a plastic garbage can, he shoulder-blocked it knocking Rocco silly sillier.
Barbarian blasted Rocco with the trash can, but Grunge placed it over Barbarian's head.
While Morrus slapped Rocco with a plastic lid, Barbarian placed Grunge on a table in the aisle.
Barbarian mounted the top turnbuckle, leaped, and crashed through the table missing Grunge entirely.
As Morrus reversed an Irish whip, he military-pressed Rocco and dumped him over the top rope through a different table.
Hart charged with an aluminum trash can but inadvertently nailed Morrus instead of Grunge.
When Grunge tore Hart's shirt to shreds, he slammed Hart.
He splashed and pinned Hart at 2:57.
Rating: DUD
Summary: Say it with me—Garbage match.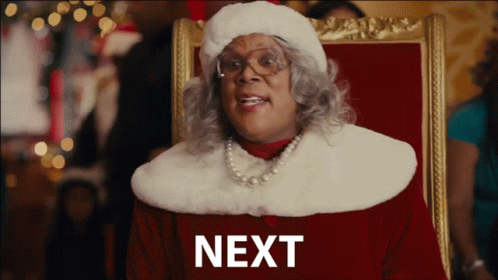 At the entrance, "Mean" Gene Okerlund interviews Adams who claims to be one of Hogan's "enforcers." He also runs down the Wolfpack and accepts Konnan's challenge.
Video featuring Booker T and Chris Benoit airs. They will have a rematch at the PPV. Interestingly, to boost house show business, Benoit defeated Booker T for the TV title on 4/30 in Augusta, GA. The next night (5/1) in Greenville, SC, Booker T regained the title from Benoit. At the next show (5/2) in North Charleston, SC, Benoit won the title again, but last night (5/3) in Savannah, GA, Booker T regained the title.
We revisit last week when Bret accepted Savage's challenge for the PPV. Next, he and Hogan had a chat until Savage interrupted.
HOUR #2!
Prior to the next match, Kidman provides its stipulation, details there will be no interference, and shows favoritism toward Saturn. HA!
Match 5 (loser leaves Flock: Saturn (w/ Kidman) versus Hammer
Highlights:
Hammer attacked Saturn before the bell, joined him on the floor, and guillotined him with the steps. Innovative but painful!
When Hammer hooked a spinning Gory special, he clotheslined Saturn for 2.
He connected with a reverse suplex, charged Saturn in the corner, but came up empty.
As Saturn fed him a release German suplex, he clotheslined Hammer sending both wrestlers over the top rope down to the floor.
He made Hammer HIT THE POLE, and the Flock was shown seated backstage rather than the front row.
Meanwhile, the Indy faithful couldn't give two shits about this match.
Saturn mounted the apron and dealt Hammer a huracanrana. Impressive!
After Saturn mounted the top turnbuckle, he leaped, but Hammer caught and powerslammed him.
Hammer hoisted Saturn atop the top turnbuckle, joined, and delivered a superplex. Wow!
While Saturn mule-kicked him, he guillotined Hammer with the top rope.
He hit a head-and-arm suplex, mounted the top turnbuckle again, and scored with a guillotine leg drop.
When he tossed a chair into the ring, Saturn used it as a springboard to dropkick Hammer.
He made a second attempt, but Hammer put referee Scott Dickinson in his path. Clever!
As Hammer grabbed the chair, Saturn dropkicked it in his face.
Saturn attempted a Death Valley Driver, but a soda vendor jumped the railing, entered the ring, and obliterated Saturn with a full soda tray.
After the vendor creamed Hammer in the back with a chair, he skedaddled stage left.
Hammer landed atop and pinned Saturn at 4:24.
Consequently, Saturn must leave the Flock.
Rating: **½
Summary: Solid workrate and high-flying from both wrestlers. Despite the lack of appeal to the crowd, the outcome was unexpected, and the Flock storyline involving an interloper continued.
Backstage, Raven tries to exit the locker room, but DDP clocks him with a STOP sign. DDP, wearing a bull rope, destroys the Flock with the sign and rams Horace face-first into a locker. As DDP finds him in the hallway, he whips Raven into a garage door. He drags Raven through the entrance, clotheslines him, and pulls him into the ring. While the Indy faithful chanted "D-D-P," a desperate Raven nailed their hero with the great equalizer. Poor Kimberly. Raven attempted an Even Flow, but DDP backed him into the corner. When DDP hanged him over the top rope with the bull rope, WCW Security broke it up.
At the entrance, the Nitro Girls dance in neon while Schiavone shills the Nitro Party contest.
We revisit last week when Reese destroyed Guerrera with a modified chokeslam.
Sidenote: Although the ring was cleared of debris, it's still quite wet. Let's hope no one gets injured.
Match 6: Juventud Guerrera versus Sick Boy (w/ Horace)
Highlights:
Sick Boy dealt Guerrera an F5 for 2.
As Guerrera dropkicked him, he scored with a spinning heel kick.
He fed Sick Boy an elbow drop and got 2.
When they botched a flying headscissors, the wet ring reared its ugly head.
Sick Boy gave Guerrera a cross corner whip but came up empty on his follow-through.
In the meantime, the Indy faithful sought refreshments.
Guerrera got vaulted to the apron and followed with a springboard dropkick.
After he delivered a Juvi driver, Guerrera mounted the top turnbuckle.
Horace jumped on the apron and shoved Guerrera down to the mat.
While Sick Boy and Horace double-teamed Guerrera, referee Mark Curtis called for the bell.
Guerrera won by DQ at 2:50.
Rating: *
Summary: The F5 was the sole highlight of the match, yet the wet ring spot remained the lowlight.
After the match, heel miscommunication saves Guerrera's bacon until Reese chokeslams Guerrera. Suddenly, Goldberg storms the ring, leaps over the top rope, and spears Sick Boy. He jackhammers the titanic Reese, and the Indy faithful roars its approval.
Snickers sponsors the replay.
At the entrance, Okerlund interviews Rick Steiner who calls out his brother. He wants to finish things "once and for all." As Big Poppa Pump emerges on crutches, Rick calls BULLSHIT. BPP shows contrition and mentions the injured Buff Bagwell. When an impatient Rick calls him on the carpet, BPP wants "to be a Steiner brother again." BPP gets emotional, yet Rick won't trust him.
While BPP limps away, Rick gives him "another chance," and they embrace. That proves costly as Adams runs in and blasts Rick from behind. With BPP proving he didn't need crutches, Adams delivers a shoulder breaker to Rick. Under BPP's direction, Adams smacks Rick's injured shoulder with a baseball bat. Rick's shoulder injury was legitimate, and he wouldn't return for a few months.
Match 7: Brian Adams versus Konnan
Highlights:
Konnan fed Adams a somersault clothesline followed by a seated dropkick.
When Adams countered a back drop attempt with a piledriver, he dealt Konnan a leg drop.
Adams tossed Konnan down to the floor, and Bret ran in to make Konnan taste the steel railing. It must have tasted like the Smokey Bear burger at Fire by the Monon.
As Adams shared his mother's poi recipe with referee Billy Silverman, he military-press-slammed Konnan.
He delivered a backbreaker and powerslammed Konnan.
Abruptly, Nash stepped into the ring and booted Adams in the head.
Silverman called for the bell to disqualify Konnan at 2:45.
Rating: NONE
Summary: More storyline than match as the battle between Hogan's and Nash's crews rage forward.
Afterward, Nash jackknife-powerbombs Adams and assists Konnan to the delight of the Indy faithful.
At the entrance, Nitro Girls dance in blue and silver, and Schiavone announces that Jim Cane from Petal, MS is the Nitro Party pack winner this week. His video airs.
Match 8 for the WCW World TV title: Booker T (champion) versus Fit Finlay
Highlights:
According to Schiavone, Nitro returns to its normal schedule next week.
Booker T fed him a leg lariat, got reversed on an Irish whip, and backdropped Finlay over the top rope down to the floor.
As he leaped from the apron, Booker T blasted Finlay with a double axe handle.
Finlay rebounded with a short-arm clothesline, but Booker T scored with a flying forearm.
When he escaped a tombstone attempt, Booker T landed an axe kick.
Booker T delivered a spinebuster, and Benoit sauntered to ringside.
After he flapjacked Finlay, Booker T performed a spinaroonie.
Benoit distracted Booker T, so Finlay took advantage by hitting a tombstone.
Do we have a new champion?
1-2-3!
Finlay won at 3:59.
WE HAVE A NEW CHAMPION!
Rating: **
Summary: Upset city! I mentioned earlier that Benoit and Booker T have been trading the title back and forth, but this result came out of nowhere.
Match 9: Kevin Nash (w/ Konnan & "Macho Man" Randy Savage) versus the "Total Package" Lex Luger
Highlights:
Buffer rambled and rumbled. Brevity, Mike, please.
When Luger dealt Nash a ten-punch count-along, Konnan distracted him.
That enabled Nash to boot Luger in the face and deliver a running guillotine.
As the Indy faithful chanted "Wolf-pack," my pride in NC State glowed.
Nevertheless, Nash gave Luger a cross corner whip followed by a corner clothesline.
He gave Luger another cross corner whip but ate boot on his follow-through.
After Luger fed Nash a pair of clotheslines, he belted Savage and Konnan on the apron.
Luger stupidly grabbed Savage, so Nash bashed him from behind.
While Savage and Konnan jumped into the ring to triple-team Luger, referee Mickey Jay called for the bell to disqualify Nash at 2:43.
Rating: NONE
Summary: A demonstration of the red-and-black attack upon Luger.
Afterward, Nash attempts a jackknife powerbomb to Luger, but Sting interrupts with the Giant in tow. A brawl ensues, and Bret stops Adams in the aisle. Smartly, Bret tells him to let them beat each other up because they'll be easy-pickin's later.
Conclusion: The nWo Wolfpack is born, and they're recruiting. They nab Hennig, so anything's possible. Also, Finlay disrupts the Booker T-Benoit saga by stealing the TV title. Saturn gets booted from the Flock, yet Raven receives the worst from it. As BPP pulls a fast one on his brother, Jericho's mockery of Malenko continues. This is a much better effort than last week and scores a decent rating. Check it out!
TV Rating: 3.5
Stay tuned for RAW Is WAR 05-04-98!
Comments? Suggestions? Send them to me at rsg@rockstargary.com and follow me on Twitter (@rockstargary202).
Custom Search