WELCOME TO ROCK STAR GARY REFLECTIONS!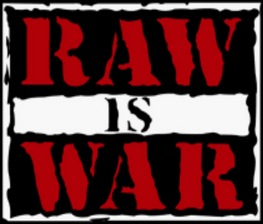 WWF RAW is WAR 9-8-97
Live from Cincinnati, OH
Airdate: September 8, 1997
Attendance: 6,627 (sold out)
Hosted by Vince McMahon, Jim Ross, & Jerry "The King" Lawler
After Austin unleashed his venom on Ross last night, what other mayhem can he cause? What will be the fallout from the Pillman-Goldust match from last night? Let's find out!
Stills from the PPV open the show.
Opening montage.
In the ring, Vince interviews Commissioner Slaughter who's ready to lay down the law. He then chastises Austin for his actions last night and mentions Stone Cold Steve Austin's injury suspension. While the Cincinnati faithful chants "Au-stin," Slaughter announces a tournament for the Intercontinental title. The final will occur at In Your House XVIII: Badd Blood on 10/5. Next, Slaughter demands that Austin relinquish the title at the PPV and present it to the winner.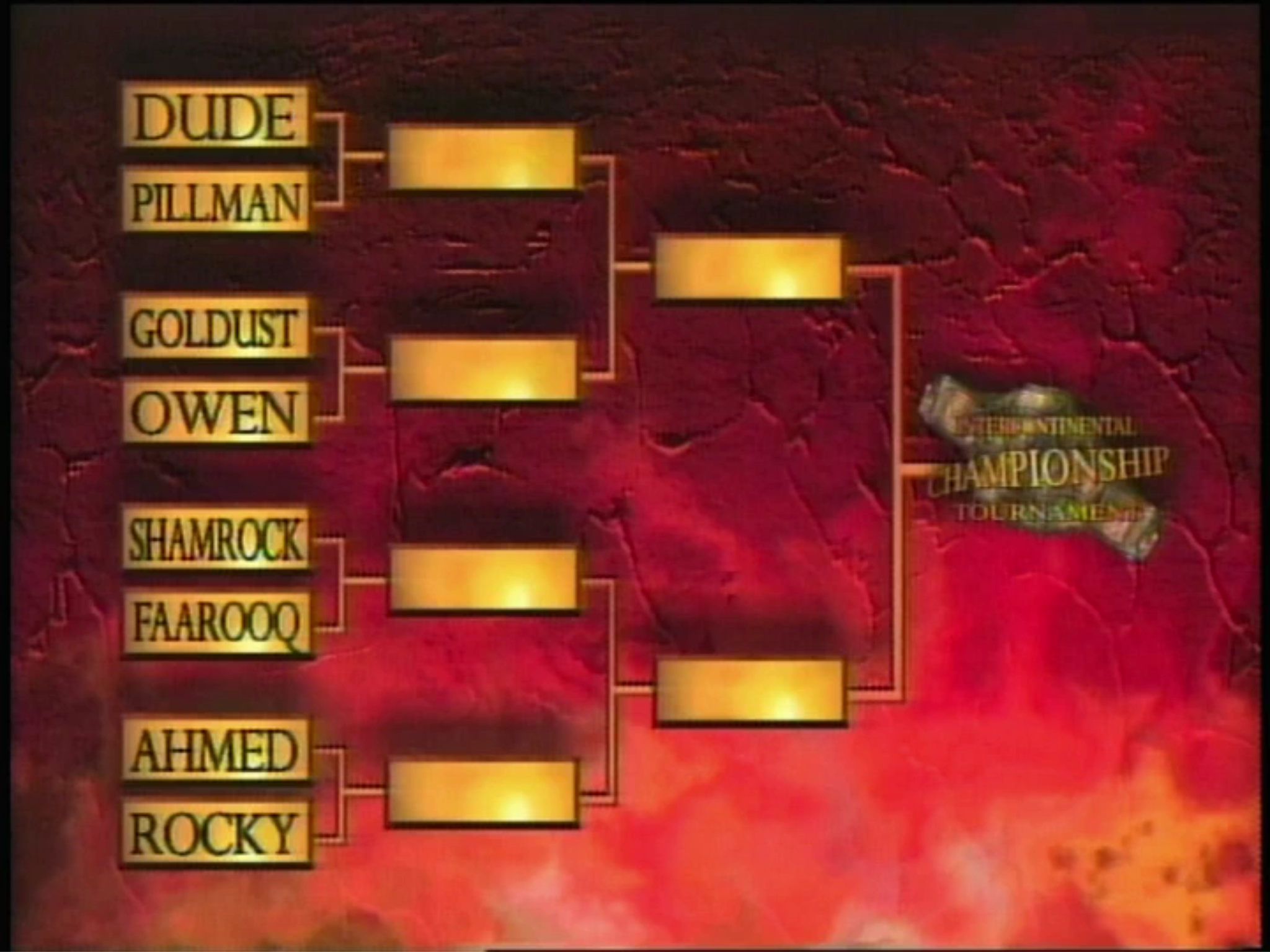 Austin emerges and heads to the ring to a raucous ovation. As he calls Slaughter a "jackass," Austin believes that all that Slaughter orders is "a bunch of...cheeseburgers." HA! He then refuses to deliver the title and gives Slaughter the Stone Cold Stunner much to the delight of the Cincinnati faithful. While Vince berates Austin for his chicanery, officials prevent Austin from attacking him. Austin then sits at the broadcast table and threatens to harm Ross again. Ultimately, he stands atop the broadcast table, jumps into the ring, and absorbs the adulation.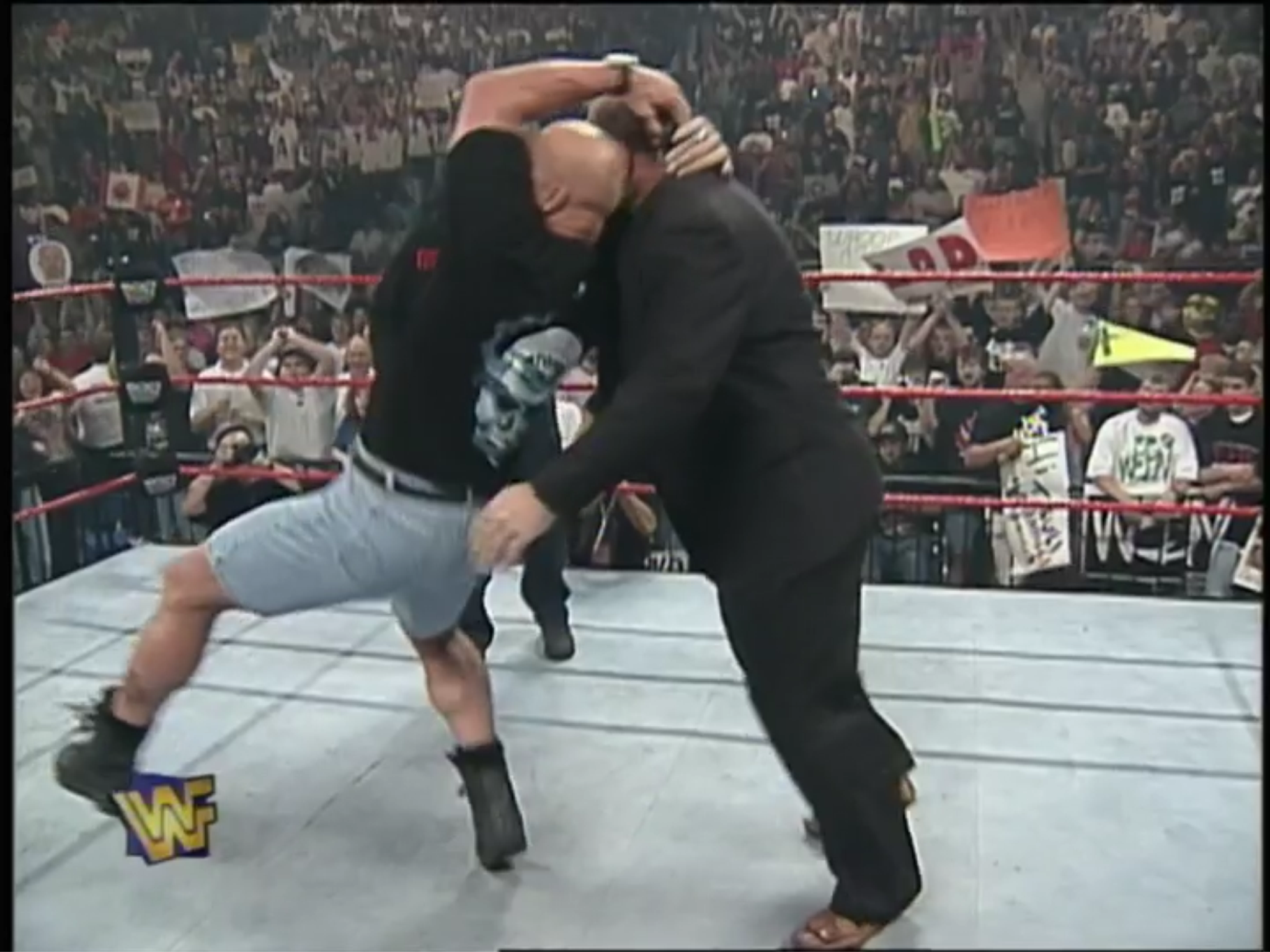 We then revisit Austin's stunner to Ross followed by the one to Slaughter.
Backstage, officials try to eject Austin from the building to no avail. Lawler then states that he wishes that Austin would have gotten Vince too. Hmmm...
We then revisit Friday Night's Main Event when the Hart Foundation disrupted Vader's chance at the WWF title (aired 8/29, taped 8/23). Next, we revisit last Friday's episode when Vader came to Patriot's rescue by attacking Bret (aired 9/5).
Prior to the first match, Bret runs down the Cincinnati faithful and Vader.
Match 1 (non-title/no holds barred): WWF champion Bret "Hitman" Hart versus Vader
Highlights:
According to Ross, Bret and Davey Boy Smith will face Vader and Patriot in a flag match at the PPV. Gee, the WWF champion doesn't score the main event again.
When Vader entered the ring, Bret WALLOPED him with the WWF title belt.
He then gave Vader a cross corner whip but ate boot on his follow-through.
As he clotheslined Bret, Vader grabbed the WWF title belt and HAMMERED Bret's back with it.
He then grabbed the Canadian flag and broke the pole in half.
After he delivered a running body block, Vader followed Bret outside the ring but got rammed shoulder-first into the steps.
Bret then rammed the steps into Vader's back twice, and Smith emerged through the entrance.
Following a commercial break, Vader hit a short-arm clothesline, but Bret retaliated with a kick down 1-75 SOUTH to Lexington.
While the Cincinnati faithful chanted "U-S-A," Bret suplexed Vader.
He then removed the top turnbuckle pad but ate a running body block from Vader.
When Vader whipped Bret sternum-first into the corner, he powerbombed Bret.
He then mounted the second turnbuckle but halted a Vader bomb attempt when Smith got up on the apron.
As Vader suplexed Smith into the ring, he clotheslined Bret.
Smith and Bret then double-teamed Vader until Patriot evened the odds.
After Patriot rammed Bret into Smith, Owen hit the ring to give the Hart Foundation a 3-on-2 advantage.
Bret then brought a chair into the ring and SMASHED both Vader and Patriot with it.
When the Hart Foundation set Patriot up for a spike piledriver on a chair, Austin arrived to chase them off.
No contest.
Rating: *
Summary: Wild brawl with a chaotic finish as the WWF begins to resemble ECW.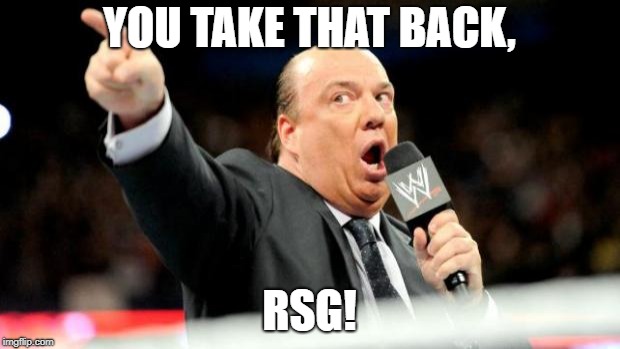 Sorry, Uncle Paul.
Back in the first aid room, Slaughter remains angry.
We then revisit stills of the Fatal 4-Way match from the PPV following by the concession stand celebration.
Match 2 (non-title): WWF tag team champions the Headbangers versus the Godwinns
Highlights:
Before the bell rang, the Godwinns beat up the Headbangers' scheduled opponents and called them out.
Henry slammed Thrasher and tagged in Phineas.
As the Godwinns gave Thrasher a double back elbow, Phineas clotheslined him.
Henry tagged in and gave Thrasher a big boot.
While Vince admired Marilyn Manson's "The Beautiful People," Henry gave Thrasher a HARD cross corner whip to injure the back.
Phineas tagged in, but Thrasher hooked a sunset flip for 2.
When Phineas gave Thrasher a cross corner whip, he ate boot on his follow-through.
Mosh tagged in, gave Phineas a cross corner whip, and sandwiched Phineas in the corner for 2.
After all four wrestlers were in the ring, Mosh mounted the top turnbuckle and hit a senton splash.
Suddenly, a man wearing similar overalls to the Godwinns attacked Mosh.
Phineas then covered and pinned Mosh.
The Godwinns won.
Rating: ½*
Summary: Do I truly want to know who the mysterious hillbilly is?
After the match, security tries to remove the intruder, but Henry vouches for him. Ross then interviews the Godwinns, and Henry reveals the mystery man to be Uncle Cletus. For those unaware, Cletus was portrayed by Tony Anthony—last seen in the WWF as T.L. Hopper.
RAW is WAR is sponsored by Discovery Zone and Castrol.
We then revisit stills from the PPV when Pillman beat Goldust and took Marlena as his "personal assistant" for thirty days.
Match 3 for the WWF Intercontinental title (quarterfinal): The "Loose Cannon" Brian Pillman (w/ Marlena) versus Dude Love
Highlights:
Sunny was the guest ring announcer solely for Dude Love.
When he made his entrance, Dude Love danced with Sunny.
Dude Love then got on the microphone and requested Goldust to be in his corner.
To answer his introduction, PIllman called in "from home" and won't return until the WWF can provide Marlena and him a "safe environment."
PIllman then introduced part one of "Brian Pillman's XXX Files."
From a hotel room, Pillman smoked a cigar while wearing a towel.
He then described Marlena as a "machine" and an "animal."
Purposefully, PIllman lost his towel revealing orange briefs.
He then joked about Calvin Klein's and "Terri."
While Goldust bemoaned the situation, PIllman threatened part 2 later tonight.
No match.
Rating: NONE
WAR ZONE!
We then revisit the hilarious portion of the dwarf match from last night when Max Mini jumped into Lawler's lap.
Match 4 (dwarf): Max Mini versus Piratita Morgan
Highlights:
After Max tossed Morgan outside the ring, he hit a springboard cross body block.
Morgan then gave Max a cross corner whip but came up empty on his follow-through.
As Max gave Morgan a tope suicida, Morgan came back with a cross corner whip and avalanche.
Max then reversed a cross corner whip but ate boot on his follow-through.
When Morgan mounted the second turnbuckle, he missed a moonsault.
Max then mounted the top turnbuckle and delivered a missile dropkick.
After he hooked la magistral cradle, Max pinned Morgan.
Rating: **
Summary: Lucha libre—the miniature version!
Ross then shills the Hell in a Cell match between Undertaker and Shawn Michaels at the PPV. Following that, a video featuring Michaels airs.
In the ring, Vince interviews Undertaker who believes that last night's match was just the beginning. Michaels then interrupts on the Titantron and promises to survive anything Undertaker dishes out.
Backstage, Sunny interviews the Hart Foundation.
Match 5 for the WWF Intercontinental title (quarterfinal): Goldust (w/o Marlena) versus Owen Hart (w/ the Hart Foundation)
Highlights:
Goldust backdropped Owen and clotheslined him over the top rope to the floor.
When he followed Owen to the floor, Goldust nailed both Owen and Bret.
He then guillotined Owen with the steel railing and tossed him back into the ring.
As Goldust bulldogged Owen, Smith got up on the apron only to get hammered.
Owen then rebounded with a shot all the way down to the Cincinnati Subway.
After Owen slammed him, he mounted the second turnbuckle and delivered a forearm smash.
Goldust then reversed an Irish whip and gave Owen an inverted atomic drop.
When he sent a message to Owen from below deck, Goldust ensured that Owen's love life took a detour tonight.
Referee Mike Chioda then called for the bell to disqualify Goldust.
Owen advanced.
Rating: *
Summary: Common sense dictates that Owen advances until Austin deems necessary.
After the match, the Hart Foundation triple-teams Goldust until Austin hits the ring with a broom. He then sweeps the ring clean of any Hart Foundation rubbish. Afterward, he points the broom in Vince's direction and tosses it at the broadcast table.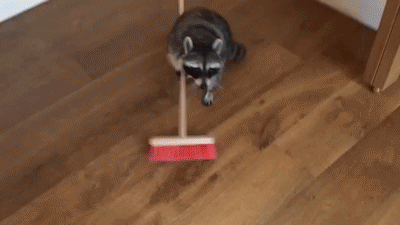 Pillman then calls in to bully Goldust. As part two of PIllman's XXX files airs, Marlena is supposedly in the shower, and Pillman antagonizes Goldust.
From the locker room, the Hart Foundation cuts a promo on Austin.
Vega then emerges to join the broadcast table and refers to himself as the "king of the triple-threat match."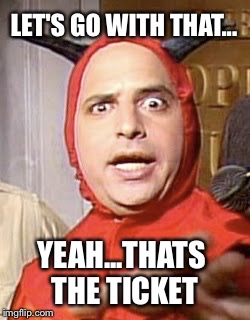 IYH XVIII: Badd Blood is sponsored by Sony Playstation.
Match 6 (triple-threat): WWF European champion the "British Bulldog" Davey Boy Smith versus Patriot versus Hunter Hearst Helmsley (w/ Chyna)
Highlights:
As Smith made his entrance, Michaels and Helmsley ambushed him from behind and further injured Smith's bad knee with a steel chair. How dastardly!
After a commercial break, Vince mentions that Michaels will challenge Smith for the European title at WWF One Night Only on 9/20.
Vega then inserted himself as Smith's replacement in the match.
When he and Patriot gave Helmsley a double back elbow, they followed with a double cross corner whip.
Patriot then came up empty on his follow-through, and Helmsley delivered a back elbow to Vega.
As Patriot clotheslined Helmsley, Vega hit a superkick to Patriot.
Speaking of Patriot, he reversed an Irish whip and caught Vega during a cross body block attempt.
He then gave Vega a fallaway slam for 2.
After Helmsley sent Vega to the floor with a high knee, he delivered a knee drop to Patriot for 2.
He then gave Vega an inverted atomic drop while the Cincinnati faithful took a collective nap.
When Patriot gave Helmsley a taste of his own medicine, Michaels came to ringside.
After a commercial break, Michaels joined the broadcast table.
Vega then hit a spinning heel kick to Helmsley, and Patriot delivered a DDT for 2.
As Vega piledrove Helmsley, Patriot got 2.
He then gave Vega a belly-to-back suplex, yet Helmsley got 2 on Vega.
When Helmsley distracted referee Earl Hebner, Chyna nailed Patriot. Nefarious!
Vega then re-entered the ring via sunset flip and got 2 on Helmsley.
After Patriot hooked a somersault roll-up, he got another 2 on Helmsley.
Speaking of Helmsley, he gave Patriot a cross corner whip but fell victim to an Uncle Slam.
Neither Patriot nor Vega could earn a three-count afterward.
As the Cincinnati faithful grew weary with the match, another commercial break occurred.
During the commercial break, Chyna slapped Vega.
When Vega sauntered after her, Helmsley dropkicked Vega causing him to taste the steel railing. It must have tasted like the Broadcaster at Mt. Adams.
Vega then gave Patriot a cross corner whip but ate boot on his follow-through.
After Vega reversed a cross corner whip, Helmsley took a sternum-first bump.
While the Cincinnati faithful chanted "bor-ing," Helmsley delivered a belly-to-back suplex to Patriot.
In response to the boring chant, Helmsley supplied a crotch chop.
Helmsley then attempted the Pedigree yet ducked a spinning heel kick from Vega.
The kick, consequently, DESTROYED Hebner knocking him

OUT COLD

.
Patriot then backdropped Helmsley and earned a false count.
As Vega tossed Patriot over the top rope to the floor, he catapulted Helmsley into the top turnbuckle.
In the meantime, Patriot had mounted the same top turnbuckle and got crotched in the process. OUCH!
When Vega hit the spinning heel kick, Michaels left the broadcast table to jump on the apron.
The distraction by Michaels allowed Helmsley to attempt another Pedigree.
On the other hand, Vega backdropped him to escape.
Helmsley then used momentum to send Vega into Patriot and roll him up.
1-2-3.
Helmsley won.
Rating: DUD
Summary: W-O-R-S-T RAW main event in several weeks. Other than the beatdown by Michaels and Helmsley to Smith, this match bears zero significance. GET OUT THE HOOK! According to Meltzer, Smith was supposed to win with "Ravishing" Rick Rude's help, but Michaels vetoed it.
After the match, los otros Boricuas arrive while Chyna tosses chairs into the ring for Michaels and Helmsley. Vader joins Patriot, but Michaels and Helmsley keep them at bay. As the program ends, the Hart Foundation emerges.
Conclusion: The only redeeming quality of the show was Austin's Stunner to Slaughter. The rest was utter tripe. I get the feeling that Vince booked the Austin material while Russo booked everything else other than the main event. That fell to Michaels and Helmsley who put themselves over. Avoid this episode and catch the Stunner elsewhere. Please tell me the WWF didn't break the streak with this crap.
TV Rating: 2.2
Who won? Nope, Nitro SLAUGHTERED RAW is WAR by almost two points—4.3 to 2.2. The excessive overrun played a significant part in maintaining Nitro's momentum. With next week's matches taped the following night for 9/15, I hope the WWF has a few tricks up its sleeve to gain ground on WCW.
IN OTHER NEWS THIS WEEK: Tod Gordon has left ECW due to strife with Uncle Paul. An alleged coup with WCW was rumored but never materialized.
Stay tuned for WCW Fall Brawl '97!
Comments? Suggestions? Send them to me at rsg@rockstargary.com and follow me on Twitter (@rockstargary202).
Custom Search