WELCOME TO ROCK STAR GARY REFLECTIONS!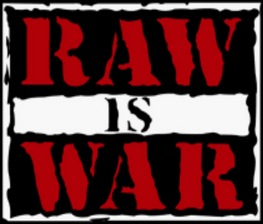 WWF RAW is WAR 8-11-97
Live from Biloxi, MS
Airdate: August 11, 1997
Attendance: 6,814 (sold out)
Hosted by Vince McMahon, Jim Ross, & Jerry "The King" Lawler
What does Michaels have up his sleeve this week? Who makes an unexpected comeback and will it resonate with the WWF fans? What's next for Pillman? Let's find out!
Opening montage.
To begin the show, Ross interviews Michaels who will face Mankind TONIGHT. According to Michaels, he discovered this fact while watching Superstars instead of getting a call from Vince. While the Biloxi faithful chants "Shawn is gay," Michaels retorts with "why don't you ask your sister and your mama how gay Shawn is." Wow! When he addresses Undertaker, he refers to Mankind as "the guy that beat (Undertaker) up."
He then runs down Commissioner Slaughter for stealing his spotlight. Speaking of Slaughter, he comes to the ring and informs Michaels that he doesn't "play games." Michaels then stands on his tip-toes while pantomiming being spat upon in a hilarious comedic bit. Next, Michaels mentions that he requires an "insurance policy," mocks Slaughter, and gives him a crotch chop.
We then see comments from the Biloxi faithful. Afterward, we see Hawk whipping a RAW is WAR steel drum with a leather strap. Bartender, I'll have what he's having.
Prior to his entrance, Henry cuts an angry promo on Hawk. Also, Vince shills the latest issue of WWF Magazine.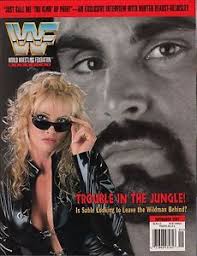 Match 1 (country whippin'): Road Warrior Hawk (w/ Road Warrior Animal) versus Henry Godwinn (w/ Phineas)
Highlights:
Smith and Owen joined the broadcast table for this match.
In order to win, either Hawk or Henry must whip the other to the floor.
Upon clotheslining Henry, Hawk whipped Henry's back.
He then clotheslined Henry with the strap while Ross shilled the upcoming WWF PPV.
While Smith and Owen scouted two of their opponents in a fatal-four-way at said PPV, Phineas tripped Hawk.
Henry then slammed Hawk and delivered a strap-wrapped fist drop.
As he whipped Hawk with the strap, Henry gave him a cross corner whip but ate boot on his follow-through.
Hawk then mounted the top turnbuckle and hit a flying clothesline with the strap.
When Phineas CREAMED Animal with the slop bucket, he entered the ring to double-team Hawk with Henry.
Animal then grabbed the slop bucket and WALLOPED both Godwinns with it.
Upon nailing Henry in the head with the bucket, Animal sent him over the top rope to the floor.
Hawk won.
Rating: ½*
Summary: Convoluted mess that didn't adhere to the stipulation. Unfortunately for WWF fans, this feud MUST CONTINUE.
Get your WWF trading cards sponsored by Stri-Dex.
Slaughter then knocks on PIllman's door and supplies him a dress to wear tonight.
Match 2: Scott Putski versus Tony Williams
Highlights:
Goldust and Marlena joined the broadcast table for this match.
After a leap frog by Williams, Putski clotheslined him.
Williams then gave him a cross corner whip, but Putski floated over and hip-tossed Williams.
In the meantime, Ross mentioned that Putski will face Brian Christopher at Ground Zero.
Putski then gave Williams an overhead belly-to-belly suplex, and Williams almost pulled a Mongo.
As Putski delivered a backbreaker, he got 2.
In split-screen, Shattered Dreams Productions presented Pillman agonizing over the dress.
In the ring, Putski hit a delayed vertical suplex and an elbow drop for another 2.
He then gave Williams a pair of cross corner whips but came up empty on his follow-through.
When Williams delivered a snap suplex, Pillman had difficulty putting on the dress.
Williams then gave Putski a cross corner whip and attempted a huracanrana.
After Putski countered with a powerbomb, he gave Williams a cross corner whip followed by a back drop.
Pillman's tantrum continued while Putski delivered the Polish hammer to Williams.
1-2-3.
Putski won.
Rating: ½*
Summary: Showcase match for Putski as fodder while Goldust's invasive video of Pillman aired.
After the match, Slaughter comes to the ring and ejects Goldust and Marlena.
Supposedly, Undertaker will second Michaels tonight and dismisses Michaels' "insurance policy."
Ross then shills the latest issue of RAW Magazine.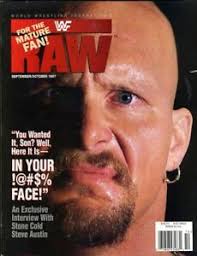 Prior to the next match, we revisit last week's episode when Holly upset PIllman thanks to Goldust and Marlena.
Match 3: The "Loose Cannon" Brian Pillman versus Flash Funk
Highlights:
Like last week, PIllman wore a dress rather than tights.
While Lawler disses ECW despite participating on its PPV, Slaughter decreed that Smith and Owen will face Patriot and a partner of his choice later tonight.
Funk gave Pillman a modified spinning heel kick, a cross corner whip, and a flying elbow smash.
As he hit a cross body block, Funk got 2.
He then slammed Pillman, mounted the top turnbuckle, but ate knees on a moonsault attempt.
After Pillman gave Funk a DDT, Goldust and Marlena watched the match from the entrance with some popcorn.
Next, the Shattered Dreams video was shown on the Titantron causing Pillman to be upset.
Speaking of upset, Funk hooked an inside cradle.
1-2-3.
Funk won so PIllman will have to wear a dress again next week.
Rating: DUD
Summary: More angle development as the Goldust-Pillman feud continues.
RAW is WAR is sponsored by Discovery Zone.
Video featuring the tombstone piledriver that almost paralyzed Austin followed by the roll-up that enabled him to win the IC title. Next, during last week's episode, Austin assisted Dude Love in his victory over Owen.
In the ring, Vince interviews Dude Love who states that Austin is "nursing his wounds" but will return soon. Dude Love then cuts a promo on the three other teams in the Fatal Four-Way at the PPV. As he refers to Michaels as a "would-be-hippie," Dude Love predicts that Mankind will defeat Michaels.
From the Titantron, Michaels threatens Dude Love with his 'insurance policy" and calls him an "idiot." Dude Love then quotes Beatles lyrics, and his groupies chase him from the ring. After putting down the tag team belt, Dude Love changes his mind and dances with them.
More comments from the Biloxi faithful air.
The Stri-Dex Triple Action features the Patriot winning a 20-man battle royal on Shotgun Saturday Night.
WAR ZONE!
Match 4: WWF European champion the "British Bulldog" & Owen Hart versus the Patriot & ????
Highlights:
Owen grabbed the microphone and dedicated the match to his "loving brother" Bret. Aw.
Who's Patriot's partner?
No, Bernie! It's Ken Shamrock.
While the Biloxi faithful chanted "U-S-A," Bret sat backstage watching on a monitor.
Shamrock gave Owen a high knee and tagged in Patriot.
As Smith tagged in, Patriot blocked a hip toss and delivered one of his own.
Ross then shilled One Night Only on 9/20 LIVE on PPV only in England.
When tags were exchanged on both sides, Bret emerged through the entrance.
Patriot then distracted referee Tim White while the heels double-teamed Shamrock.
After a commercial break, Owen gave Shamrock a gutwrench suplex for 2.
He then delivered a backbreaker for another 2.
Upon hitting a double cross body block on the heels, Shamrock made the hot tag.
Patriot then gave the heels a double noggin knocker followed by a powerslam to Smith for 2.
When he mounted the top turnbuckle, Patriot hit the Patriot missile for another 2.
He then gave Smith a cross corner whip but ate boot on his follow-through.
After a double clothesline put both wrestlers down on the mat, Bret sauntered to the ring.
Before he could get there, Slaughter stopped him.
Owen then slid a chair into the ring, but Patriot delivered Uncle Slam to Smith upon it.
1-2-3.
Patriot and Shamrock won.
Rating: **1/2
Summary: Good TV match where the Biloxi faithful were completely tuned into it.
Call the WWF hotline to get all the dirt on Ahmed Johnson. Do we really want to get THAT filthy?
Pre-recorded video airs featuring Bret in Canada including comments from the Toronto faithful.
Backstage, Michaels speaks to his "insurance policy" before shooing the cameraman away.
WWF IYH VII: Ground Zero is sponsored by Stri-Dex.
Meanwhile, Patriot cuts a promo backstage on Bret, but Bret attacks him from behind. How dastardly!
Prior to the next match, we revisit last week's episode when the NoD turned on Ahmed.
Match 5: Faarooq (w/o the Nation of Domination) versus Chainz (w/o the Disciples of Apocalypse)
Highlights:
Both the NoD and the DoA were banned from ringside by Slaughter.
After Chainz delivered a pair of clotheslines, he gave Faarooq a big boot.
He then hooked an inside cradle for 2.
Upon slamming Faarooq, Chainz face-planted him.
He then gave Faarooq another big boot followed by a clothesline.
In the process, referee Jack Doan got knocked down.
Chainz then hit an elbow drop, but Doan was

OUT COLD

and unable to count.
Suddenly, Rocky Maivia, dubbed the Rock by Ross, entered the ring to check on Doan.
He then delivered the Rock Bottom to Chainz.
WE HAVE A HEEL TURN!
1-2-3.
Faarooq won.
Rating: DUD
Summary: More angle than match as babyface Rocky Maivia has become heel character the Rock.
After the match, the Rock shared a salute to the NoD with Faarooq.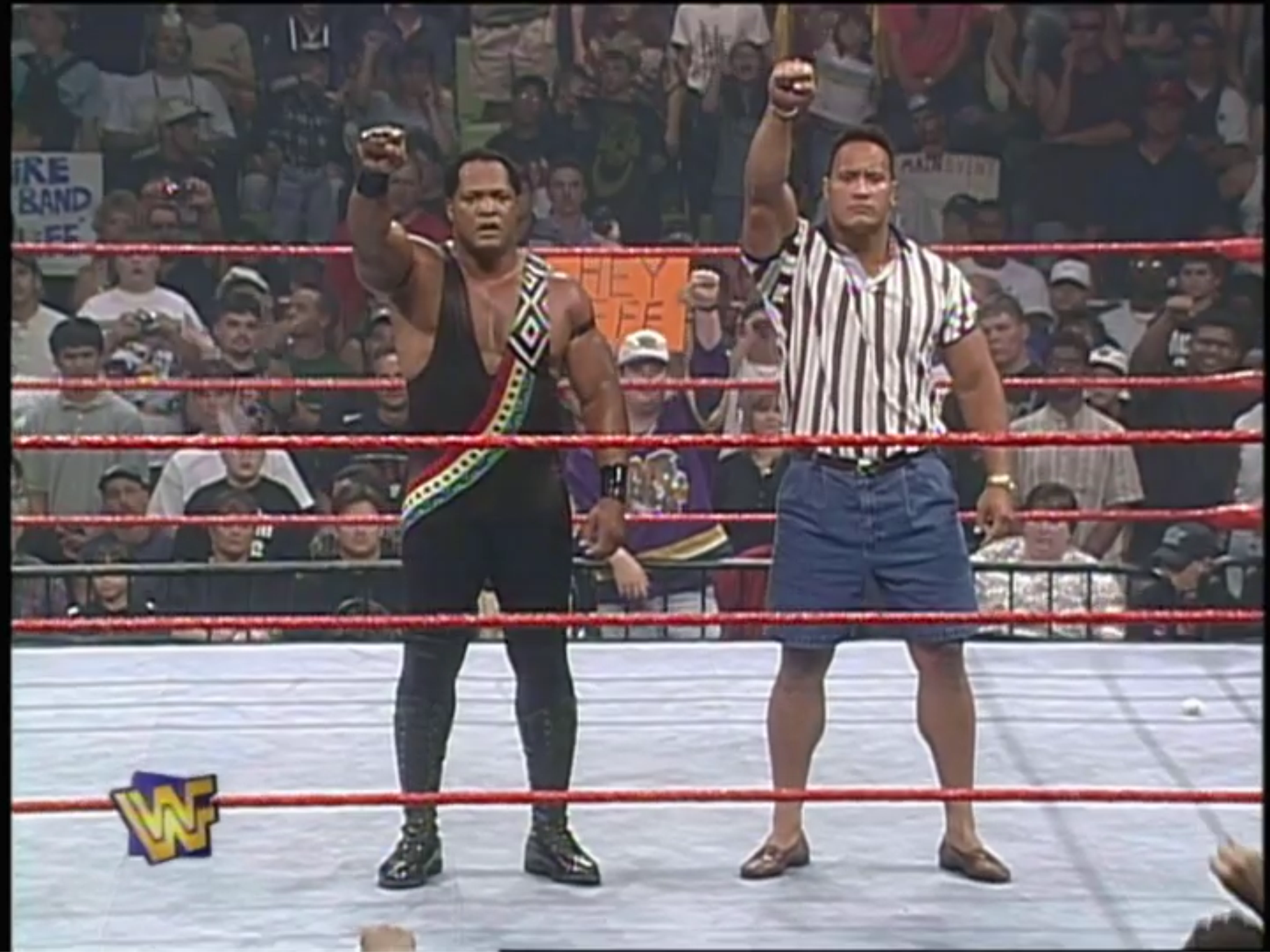 Back in the NoD locker room, the Rock is shown among the other members. Chainz along with the rest of the DoA angrily wield weapons in search of the Rock.
Prior to the next match, Patriot comes to the ring and wants to face Bret RIGHT NOW. Bret complies and emerges with the Canadian flag. As Patriot pummels Bret, the Hart Foundation hits the ring to quadruple-team him. They then lay the Canadian flag across him until officials separate them. While the Biloxi faithful chants "U-S-A," Patriot makes a valiant effort to return to his feet.
Sable made a special appearance for no reason whatsoever.
Brakkus is coming!
Match 6: The "Heartbreak Kid" Shawn Michaels versus Mankind
Highlights:
Believe it or not, this was Michaels' first match since 6/8 at KOTR '97.
As Mankind made his entrance, he brought a plastic trash can with him.
After Mankind tossed it in the ring, Michaels WALLOPED him with it.
Upon placing the trash can over Mankind's head, Michaels mounted the top turnbuckle and hit a double axe handle to the top of the can.
Mankind then applied the Mandible claw, but Michaels took him on a trip down US 90 to Gulfport.
When Mankind rolled to the floor, Michaels missed a baseball slide so Mankind nailed him.
Ross then shilled ECW Hardcore Heaven '97 LIVE on PPV this Sunday. Order NOW!
As Mankind rammed him face-first into the steps, he guillotined Michaels with the steel railing. OUCH!
He then charged at Michaels who backdropped him atop the broadcast table. Mind you, numerous pieces of electronic equipment not only stood but also were powered on atop the broadcast table. Double OUCH!
After Michaels climbed to the apron, he leaped and hit an elbow drop to Mankind behind the broadcast table. Wow!
He then rammed Mankind knees-first into the steps.
When they returned to the ring, Michaels slammed him, mounted the top turnbuckle, and hit the big elbow.
He then signaled for but missed Sweet Chin Music.
As Mankind reapplied the Mandible claw, they spilled out of the ring.
Mankind still maintained the hold until Michaels made him HIT THE POLE thrice. That looked BRUTAL. Triple OUCH!
Afterward, Michaels countered a seemingly out-of-place side head lock with a belly-to-back suplex on the broadcast table. Amazingly, the table didn't break.
Abruptly, Hunter Hearst Helmsley and Chyna came to the ring. Are they here to ensure Mankind's demise?
Upon completion of a commercial break, Michaels removed Mankind's mask and mocked its scariness.
He then gave Mankind a cross corner whip but came up empty on his follow-through.
When Michaels hooked a sleeper, Mankind sandwiched him in the corner to escape.
He then charged at Michaels but came up empty.
As Michaels hit a flying forearm, he got 2.
With Michaels prone in the corner, Mankind delivered a knee to the face.
Suddenly, "Ravishing" Rick Rude emerged and came to the ring.
I guess Michaels wasn't talking about The Hartford after all.
Mankind then gave Michaels a cross corner whip resulting in a Michaels flip.
After Michaels leaped from the second turnbuckle, Mankind nailed him in the midsection.
He then gave Michaels a double-arm DDT for 2.
While Chyna distracted referee Earl Hebner, Helmsley tripped Mankind. SNEAKY!
Rude then grabbed a steel chair and SMASHED it on Mankind's head. Quadruple OUCH!
When Michaels hit Sweet Chin Music, he pinned Mankind.
Michaels won.
Rating: ****
Summary: Not quite as awesome as their match at IYH X: Mind Games, but not far off either. I smell a coup between Michaels, Rude, and Helmsley.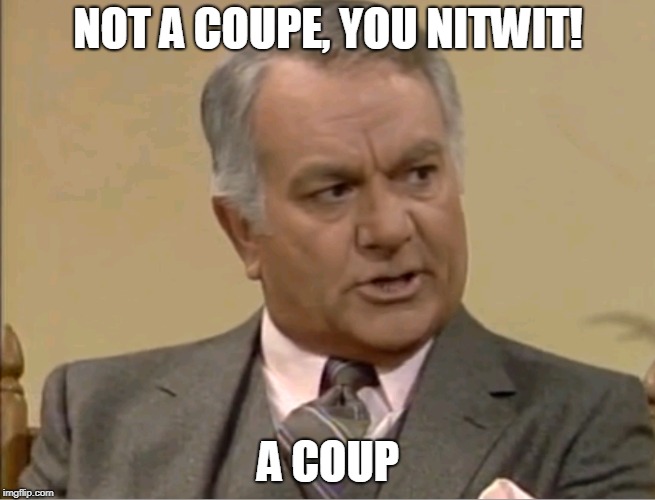 Sorry, Chester.
After the match, Undertaker's music hits as he saunters to the ring. Before Undertaker can reach the ring, Bearer shouts on the Titantron warning him of Kane's arrival. Flames then fill the screen to finish the show.
Conclusion: Exciting episode where Michael's "insurance policy" and possible alignment with Helmsley made a tremendous impact in the main event. In addition, the Rock's return may not reverberate much now, but wait until next week. On top of that, the tension between Bret and the Patriot couldn't be cut with a butter knife. While next week's show emanates from Atlantic City, no matches were promoted on this show. Can the episode's content and new time slot propel RAW is WAR to victory?
TV Rating: 2.9
Who won? Nope, but since Nitro ran from 8-10ish, and RAW is WAR ran from 9-11ish, the wrestling fan was the true winner although Nitro defeated RAW is WAR by 0.9. Neither show has anything planned for next week, but who knows what'll happen.
Stay tuned for ECW Hardcore Heaven '97!
Comments? Suggestions? Send them to me at rsg@rockstargary.com and follow me on Twitter (@rockstargary202).
Custom Search