WELCOME TO ROCK STAR GARY REFLECTIONS!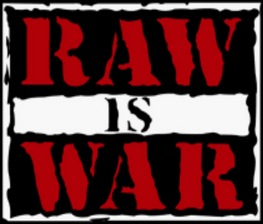 WWF RAW is WAR 7-28-97
Live from Pittsburgh, PA
Airdate: July 28, 1997
Attendance: 12,588 (sold out)
Hosted by Vince McMahon, Jim Ross, & Jerry "The King" Lawler
Can Austin and Dude Love retain the WWF tag titles against the Godwinns? Who will face Bret in the main event? How does Shawn Michaels factor into it? Let's find out!
Opening montage.
In case you missed last week's episode, a LONG video package recaps it.
To open the show, Ross interviews the Hart Foundation. He then describes the possibility of sanctions imposed against Bret due to his actions last week. As Ross mentions that a new commissioner will be named next week, Bret's case will be re-evaluated at that time.
While the Pittsburgh faithful chants "U-S-A," Bret name-drops O.J. Simpson with respect to the lack of justice in America. Also, Bret tries to retract his stipulation for the WWF title match at the PPV and discredits Michaels. He then notes that he will become WWF champion for the fifth time. Afterward, he informs Michaels that he needs to apologize for demeaning Canadians last week.
Next, Bret recalls his statement from last week about America being a "big, giant toilet bowl." He then adds that if America was given an enema, the hose would be placed in Pittsburgh. Wow! Finally, he cuts a promo on and challenges the Patriot while the Pittsburgh faithful show their hometown pride.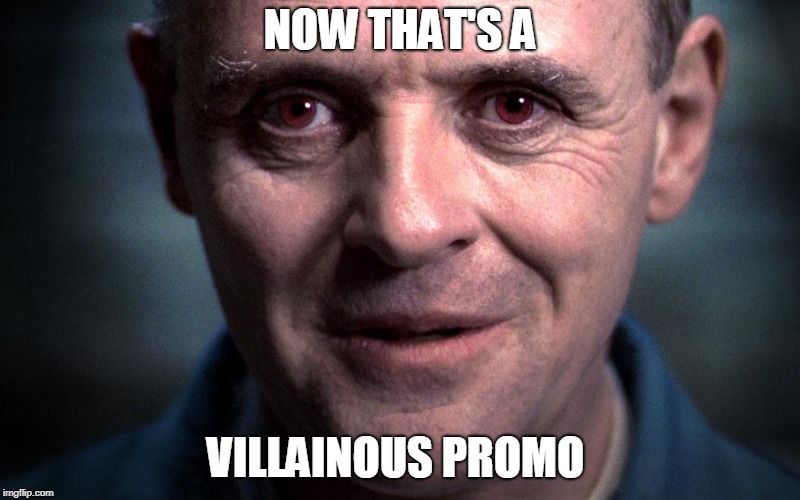 We then get pre-recorded comments from the Pittsburgh faithful about the PPV main event.
Prior to the opening match, Los Boricuas cut a promo from the locker room. We also get the ambush by the Godwinns on the Road Warriors from two weeks ago.
Match 1: The Road Warriors versus Savio Vega & Miguel Perez (w/ los Boricuas)
Highlights:
Vega gave Hawk a cross corner whip but ate a clothesline.
After Hawk delivered a hangman's neckbreaker, tags were exchanged on both sides.
Animal then reversed an Irish whip and powerslammed Perez.
As he elbow-dropped and slammed Perez, Animal tagged in Hawk.
Upon mounting the top turnbuckle, Hawk leaped but came up empty.
Perez then clotheslined Hawk and tagged in Vega.
When Los Boricuas gave Hawk an aided leap frog body guillotine, Vega slammed him.
Perez tagged in, slammed Hawk, and hit a standing moonsault for 2. Impressive!
After Hawk came back with a big boot to Perez, he got 2.
All four wrestlers were in the ring while the Road Warriors attempted the Doomsday Device.
Suddenly, Jose and Jesus interfered.
Referee Mike Chioda then called for the bell as the Road Warriors won by DQ.
Rating: *
Summary: Absolutely worthless. Let's move on.
After the match, the Godwinns join the fray to make it 6-on-2 against the Road Warriors. Henry then delivers a Slop Drop to Hawk on the floor. How dastardly! Furthermore, he adds insult to injury by pouring slop on Hawk. YUCK! Vince then shills the upcoming Godwinns/Road Warriors match at the PPV.
TV Rating: 2.3
Vince then shills RAW is WAR's NEW time slot next week at 8:57pm ET. I wonder how Nitro will counter-program against it.
We then revisit Shotgun Saturday Night from 5/10 when Chyna got involved in Helmsley's match against Mankind. Next, we revisit King of the Ring '97 when Helmsley used the Pedigree to Mankind on the broadcast table. Following that, we revisit IYH XVI: Canadian Stampede when Helmsley and Mankind fought their way outside of the Calgary Saddledome. Helmsley then cuts a promo on Mankind about their steel cage match at the PPV and infers that Vader is F-A-T with a "Jenny Craig" comment.
Match 2: Vader (w/ Paul Bearer) versus Hunter Hearst Helmsley (w/ Chyna)
Highlights:
For those unaware, back in 1997, Helmsley only weighed 244 lbs. His true body-building days were in front of him.
While Vader made his entrance, Mankind impersonated a cameraman and attacked Helmsley from behind.
Chyna then entered the ring, tackled Mankind, mounted the top turnbuckle, but Helmsley inadvertently crotched her.
As they exited the ring, Mankind made Helmsley taste the steel railing. It must have tasted like the Black Watch at Piper's Pub.
They then fought among the Pittsburgh faithful until Helmsley escaped into the cheap seats.
Rating: NONE
TV Rating: 2.3
After a commercial break, ring announcer Tony Chimel introduces Pittsburgh native and IBF World heavyweight boxing champion Michael Moorer.
We then get a vignette for Brakkus. Pass the wienerschnitzel!
Match 3: The Truth Commission (w/ the Commandant) versus "Sparkplug" Bob Holly, Flash Funk, & Jesse Jammes
Highlights:
WWF President Gorilla Monsoon briefly joined the broadcast table for this match.
After a pair of leap frogs by Funk, Recon nailed him.
Funk came back with a dropkick and slam.
As he mounted the top turnbuckle, Funk hit a cross body block for 2.
He then dropkicked Recon while Sniper tagged in.
When Jammes tagged in, Sniper reversed an Irish whip, but Jammes delivered a cross body block for 2.
Jammes then came off the ropes but ate a kick from Recon. In the meantime, Holly distracted referee Jack Doan.
As Recon tagged in, he mounted the top turnbuckle and gave Jammes a double axe handle.
Sniper tagged in, clotheslined Jammes, and tagged in Interrogator.
When he gave Jammes a cross corner whip, Interrogator came up empty on his follow-through.
Holly tagged in, but Interrogator delivered a sidewalk slam.
1-2-3.
The Truth Commission won.
Rating: ½*
Summary: Terrible debut for a group of wrestlers that caused the Pittsburgh faithful to seek popcorn.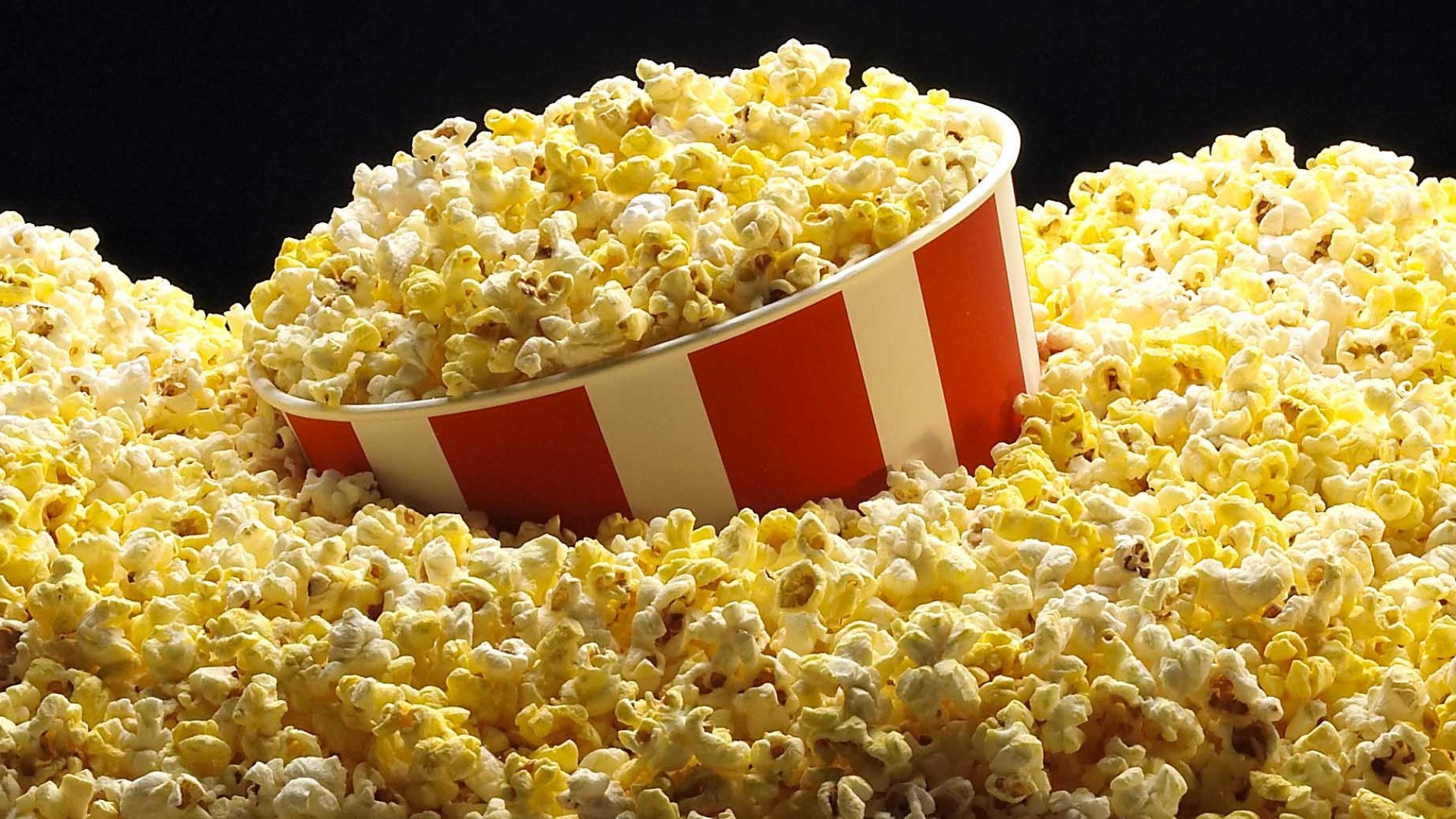 TV Rating: 2.6
Vince then calls Ryan Shattuck from Liverpool, NY who accepts a trip to Summerslam '97. I hope he gets his parents' permission.
Video package featuring the Patriot airs. Afterward, Patriot accepts Bret's challenge.
Match 4: Faarooq (w/ the Nation of Domination) versus Crush (w/ the Disciples of Apocalypse)
Highlights:
Ahmed Johnson rejoined the NoD this week.
As Crush reversed a cross corner whip, he ate boot on his follow-through.
Faarooq then mounted the second turnbuckle, leaped, but got powerslammed.
When Faarooq gave Crush a backbreaker, he earned a 1-count.
He then distracted referee Tim White while Kama nailed Crush. SNEAKY!
After Crush came back with an electric chair, he piledrove Faarooq.
He then gave Faarooq a big boot, and a melee ensued.
As White called for the bell, he ruled the match a double-disqualification.
Rating: DUD
Summary: Mere fodder for the upcoming eight-man tag match at the PPV.
TV Rating: 2.3
After the match, Los Boricuas hit the ring and quadruple-powerbomb Crush on the steel ramp. OUCH!
More comments from the Pittsburgh faithful regarding the PPV main event air.
WAR ZONE!
Match 5 for the WWF tag team titles: Stone Cold Steve Austin & Dude Love (champions) versus the Godwinns
Highlights:
Owen and Smith joined the broadcast table for this match.
As Dude Love guillotined Phineas with the top rope, he delivered a clothesline.
Tags were exchanged on both sides while Austin clotheslined Henry.
When Dude Love tagged in, he gave Henry a double-arm DDT for 2.
Henry then clotheslined Dude Love and tagged in Phineas.
After Henry slammed Dude Love, he slammed Phineas atop him.
Meanwhile, Smith challenged Shamrock to an arm-wrestling match TONIGHT.
Phineas then gave Dude Love a big boot, but Dude Love reversed a cross corner whip.
Upon bulldogging Phineas, Dude Love tagged in Austin.
Speaking of Austin, he delivered a Thesz press and cleaned house.
He then gave Phineas the Stone Cold Stunner, but Henry sent him to the floor by the broadcast table.
As Owen left the broadcast table, he CROWNED Austin with the IC belt.
The bell rang, and the Godwinns won by count-out.
Rating: ½*
Summary: The pop for Austin grows stronger by the week as his date with Owen at the PPV looms.
TV Rating: 3.3
After the match, Austin grabs and throws Owen down to the floor. Pandemonium explodes as Smith, Dude Love, and the Godwinns join the fray. The Road Warriors also join the melee while the Godwinns escape up the ramp. To finish the segment, Austin commandeers Vince's headset and cuts a promo on Owen.
RAW is WAR is sponsored by the US Army and FootAction USA.
Prior to the next match, Shamrock brings a folding table to ringside.
Match 6: Ace Darling versus Devon Storm
Highlights:
You may recall these guys from Nitro as "Team Extreme." This is one WCW defection that doesn't matter whatsoever.
As Storm gave Darling a cross corner whip, he followed with a monkey flip.
Fortuitously, Darling landed on his feet, leaped to the second turnbuckle, and hit a cross body block for a 1-count.
He then hooked a victory roll for another 1-count.
When Storm attempted a powerbomb, Darling countered with a huracanrana.
Conversely, Storm countered with a sunset flip.
1-2-3.
Storm won.
Rating: ½*
Summary: 100% worthless match as neither competitor made a serious dent in the WWF.
TV Rating: 3.1
Vince then tries to call another lucky winner, but a pre-recorded message about bad weather in the area prevents a successful connection. While Sunny runs her fingers through some serious cash, Vince calls another number, and Patrick Stevenson wins a trip to Summerslam '97.
Match 7 (arm-wrestling): WWF European champion the "British Bulldog" Davey Boy Smith versus Ken Shamrock
Highlights:
Before the match began, Vince shilled WWF One Night Only on 9/20 in Birmingham, England. If you're across the pond, order NOW!
While the Pittsburgh faithful chanted "U-S-A," Smith head-butted Shamrock to avoid defeat.
He then CROWNED Shamrock with a steel chair and repeatedly WALLOPED him in the back with it. That chair shot was SICK.
Upon striking Shamrock in the head again, Smith opened a can of dog food and anointed Shamrock's face with it. Ew.
Rating: NONE
For the second time, Vince reminds us to tune in one hour later as RAW is WAR begins at 8:57pm ET next week.
Match 8: Goldust (w/ Marlena) versus Rockabilly (w/ the Honkytonk Man)
Highlights:
When Goldust made his entrance, a mannequin wearing a golden dress stood at ringside.
He then cut a promo stating Pillman will be wearing said dress next week.
As Marlena continued the promo, she ran down Pillman belittling his manhood.
Goldust clotheslined Rockabilly over the top rope to the floor.
When Rockabilly noticed him, he slapped Moorer.
Moorer then knocked Rockabilly into the middle of 1998.
With Rockabilly OUT COLD, Goldust won by count-out.
Rating: DUD
Summary: Just an excuse to use Moorer for a one-shot deal.
TV Rating: 3.3
After the match, PIllman hits the ring and gives Goldust a DDT. He then grabs the mannequin and shoves it in Goldust's face. Next, he takes the dress and tries to push it down Goldust's throat. Marlena then jumps on Pillman's back until officials separate them.
Vince then shills Summerslam '97 LIVE on PPV this Sunday on PPV. Order NOW!
Video featuring Undertaker airs.
In the ring, Vince interviews the "Heartbreak Kid" Shawn Michaels who doesn't apologize for anything whatsoever. He then promises to perform color commentary during the man event.
More commentary from the Pittsburgh faithful follows.
Match 9: Bret "Hitman" Hart (w/ the Hart Foundation) versus the Patriot
Highlights:
Before the match began, Bret grabbed the microphone and requested the Canadian national anthem. In the meantime, Michaels feigned emotional patriotism.
As the Patriot made his entrance, he also grabbed the microphone and requested the American national anthem. Ever the sportsman, Bret attacked Patriot from behind before the anthem finished. Nefarious!
He then gave Patriot a cross corner whip but ate boot on his follow-through.
Shortly after, Patriot mounted the top turnbuckle and hit a flying shoulder block for 2.
During the commercial break, Bret hooked the ring post figure four leg lock.
Afterward, he gave Patriot a backbreaker followed by a Russian leg sweep for 2.
He then delivered a belly-to-back suplex, mounted the second turnbuckle, and hit an elbow smash.
When Patriot hooked a full nelson, Bret used the top turnbuckle to counter.
In the process, they knocked down referee Earl Hebner.
Bret then piledrove Patriot but didn't receive a count because Hebner was

OUT COLD

.
As he gave Patriot a leg drop, Bret attempted another pin, but Michaels left the broadcast table to make the save.
With Bret distracted, Patriot hooked a roll-up.
1-2-3.
Patriot won.
UPSET CITY!
Rating: ***
Summary: Best match of the night while the strife between Bret and Michaels continues.
TV Rating: 3.3
After the match, Michaels taunts Bret until Undertaker's music hits. WE'RE OUTTA TIME!
Conclusion: Are you ready for Summerslam '97? The WWF hopes so, because they shilled both the PPV and its matchups throughout the program. The tension between Bret and Michaels has reached a boiling point. I wonder what'll happen at the PPV?
The camera operator impersonation by Mankind was genius, but it did feel somewhat copycat-like after the DDP swerve on Nitro. With the exception of the main event, the wrestling was either terrible or meaningless. Can the WWF squeak out a victory this week or does WCW's dominance continue?
Final TV Rating: 2.9
Who won? As you can see, the numbers were close throughout the shows, but Nitro eked out a victory 3.4 to 2.9. While Nitro promises a hot show with Luger versus Hogan for the title, RAW is WAR will contain the aftermath from the PPV. Both shows have potential to be great. Let's see what happens.
Stay tuned for WWF Summerslam '97!
Comments? Suggestions? Send them to me at rsg@rockstargary.com and follow me on Twitter (@rockstargary202).
Custom Search