WELCOME TO ROCK STAR GARY REFLECTIONS!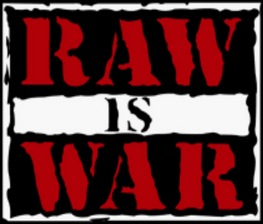 WWF RAW is WAR 7-14-97
Live from San Antonio, TX
Airdate: July 14, 1997
Attendance: 7,731 (sold out)
Hosted by Vince McMahon & Jim Ross
Who will be Austin's tag team partner in the title match? Why is Shawn Michaels here? Who else makes an appearance? Let's find out!
Opening montage.
To begin the show, the Hart Foundation hits the ring to a chorus of boos. What a difference a week makes! Vince then interviews Bret who claims San Antonio is "filled with rats." That'll help his chances after the show. Regardless, his "won't wrestle again in the US if he doesn't win the WWF title" clause is cemented. Bret then cuts a promo on Undertaker.
While Owen's ready to regain the WWF tag titles tonight, he tells Austin to "pucker up" for Summerslam '97. Smith then claims that if he loses the European title, he will eat a can of dog food. Next, Pillman calls out the "American Dream" Dusty Rhodes regarding his son and states that if he loses, he'll wear a dress on the following episode of RAW is WAR. Also, he makes a dirty remark toward Marlena. Finally, Neidhart states that if any of the Harts lose, he'll shave his goatee off.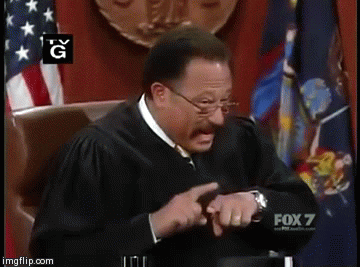 When Bret declares a "Canadian summer," Austin emerges through the curtain. Alongside him, Ken Shamrock comes out. Afterward, the Patriot makes his WWF debut. Sycho Sid then emerges in street clothes. Finally, Shawn Michaels returns to RAW is WAR after a five-week hiatus. This was Sid's last WWF appearance for fifteen years. My sincerest condolences to the Sid fans out there.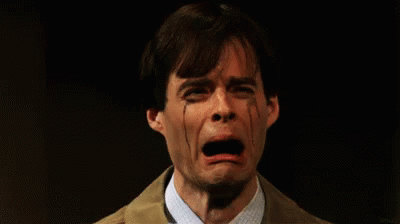 Discovery Zone sponsors the Summerslam $1 million-dollar challenge.
Prior to the opening match, we revisit RAW is WAR from two weeks ago when Lawler helped his son defeat and humiliate Scott Putski.
Match 1: Jerry "The King" Lawler & Brian Christopher versus Ivan & Scott Putski
Highlights:
As the Putskis hit the ring, they scatter the heels, and Ivan sang "Melody of Love."
The Lawlers then ambushed them and gave Scott a double back drop.
When Ivan distracted referee Earl Hebner, Scott powerbombed Christopher.
He then gave Christopher a tilt-a-whirl backbreaker and evaded a Lawler dropkick.
Upon dropkicking Lawler, Scott clotheslined Christopher.
He then delivered a flying clothesline with a somersault finish.
As Christopher reversed an Irish whip, Lawler tripped Scott coming off the ropes. SNEAKY!
Scott then confronted Lawler on the floor only to get double-teamed.
When Christopher rammed him face-first into the steps, he face-planted Scott in the ring.
Lawler tagged in, baited Ivan, and double-teamed Scott with Christopher.
Next, Christopher gave Scott a modified Northern Lights suplex and tagged in Lawler.
Speaking of Lawler, he piledrove Scott but only got 2 because Christopher wanted the spotlight.
Christopher then mounted the top turnbuckle but missed the Tennessee Jam.
After Scott slammed Christopher, a double clothesline put both men down on the mat.
Lawler tagged in, held Scott, but ate a superkick from Christopher when Scott ducked.
Hot tag Ivan.
All four wrestlers were in the ring as Ivan nailed Lawler with the Polish hammer.
1-2-3.
The Putskis won.
Rating: **
Summary: If nothing else, this was Ivan Putski's final wrestling match.
We then revisit last week's episode when Helmsley WALLOPED Mankind with a chair to the head, but Mankind shared a hug with Austin. He then threatens Austin with a surprise this week.
From the boiler room, Mankind remains stoic.
The Stri-dex Triple-Action segment is a moonsault from Flash Funk to Owen on Shotgun Saturday Night. Next, Owen hit a spinning heel kick. Finally, Owen hooked the Sharpshooter for the win.
Bearer then informs Undertaker that Kane is alive and will prove it next week.
Prior to the next match, we see highlights of Michinoku against Sasuke.
Match 2: Taka Michinoku versus Tajiri Yoshihiro
Highlights:
With Great Sasuke gone, WWF Vice-President of Talent Relations brought in Tajiri to face Michinoku.
Tajiri gave him a huracanrana, but Michinoku countered with a sunset flip.
Next, he dropkicked Tajiri out of the ring, leaped to the top turnbuckle, and hit a tope. Woohoo!
With Tajiri on the apron, Michinoku attempted a suplex. Conversely, Tajiri escaped and hit a German suplex.
Much to Tajiri's surprise, Michinoku landed on his feet.
He then gave Tajiri a modified overhead belly-to-belly suplex for 2.
Upon giving Tajiri a cross corner whip, Michinoku ate a thrust kick to the head.
Tajiri then clotheslined him and followed with a sit-out powerbomb.
As he rolled Michinoku around in a semi-circle, Tajiri got 2.
He then delivered a spinning heel kick as the San Antonio faithful took a collective nap.
When Michinoku attempted to seek refuge outside the ring, Tajiri joined and gave him an Asai moonsault.
Michinoku then blocked a kick, mounted the top turnbuckle, and leaped.
On the other hand, Tajiri dropkicked him in mid-air.
He then unleashed a series of kicks, and a double slap put both wrestlers down on the mat.
After Tajiri hooked a dragon suplex, he got 2.
Michinoku then reversed a cross corner whip, kicked Tajiri on his follow-through, mounted the top turnbuckle and hit a missile dropkick to Tajiri's back.
As he delivered the Michinoku Driver, Michinoku pinned Tajiri.
Rating: ***
Summary: Showcase match for Michinoku, but this was an impressive debut for Tajiri.
Backstage, Shamrock states that he's not Austin's partner but will face Neidhart later.
Earlier today, Los Boricuas pulled up in a low-rider with two women.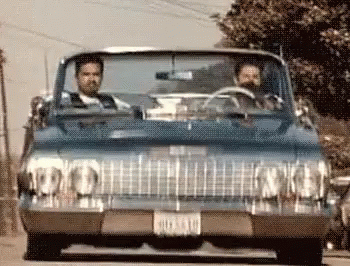 Promo for the August issue of WWF Magazine airs featuring an article on Pillman.
Earlier today, the Headbangers confuse Los Boricuas with Cheech and Chong. HA!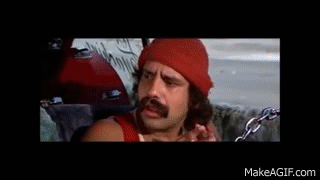 Prior to the next match, we revisit last week's show when 8-Ball and Skull almost decapitated José with a guillotine upon a motorcycle.
Match 3: Los Boricuas versus Headbangers
Highlights:
In case you couldn't distinguish between Miguel and José, Miguel wears his fur coat full-time.
In a head-scratching moment, some members of the San Antonio faithful chanted "U-S-A" at Los Boricuas.
After José missed a clothesline, Thrasher delivered a belly-to-back suplex.
Mosh tagged in, and the Headbangers gave José a double gourdbuster.
Upon giving José a cross corner whip, Mosh followed with a modified avalanche.
Miguel tagged in and dropkicked Mosh.
As José tagged in, he also dropkicked Mosh and got 2.
Miguel tagged in but Mosh hooked a sunset flip for 2.
When José tagged in, he gave Mosh a cross corner whip followed by a corner dropkick.
He then gave Mosh another cross corner whip but Mosh used his legs to ram José into the second turnbuckle. Innovative!
After tags were exchanged on both sides, Thrasher clotheslined Miguel who provided a 360° sell. Woohoo!
All four wrestlers were in the ring while José backdropped Mosh over the top rope to the floor.
As Miguel held Thrasher, José charged but received a back drop.
Thrasher then attempted a powerbomb, but Miguel escaped and hooked a cradle.
1-2-3.
Los Boricuas won.
Rating: ½*
Summary: Waste of time because neither team is over, and the San Antonio faithful couldn't care less.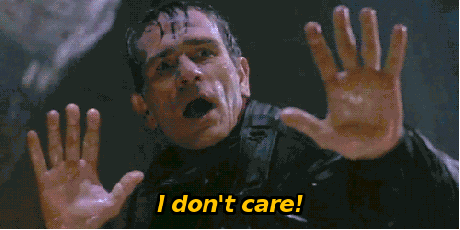 After the match, Los Boricuas quadruple-team the Headbangers until DOA rides to the ring on their motorcycles. An all-out brawl ensues as DOA clears the ring.
Backstage, Patriot denies being Austin's partner tonight and demonstrates his American patriotism.
We then revisit Royal Rumble '97 when Michaels regained the WWF title.
In the ring, Vince interviews Michaels who also denies being Austin's partner. While he claims to be less than 100%, Michaels is "good enough to go right now." He then revels in Bret's possible opportunity to leave America and infers that Vince needs to decide to include Michaels at Summerslam '97. Next, he begs to participate in the PPV with practically any role possible. Before the segment ends, Michaels tries to remove his shorts, but Vince covers him up.
WAR ZONE!
Savio Vega has a microphone, motions a cameraman to join him backstage, and claims there has been an accident. When the camera finally gets there, Jesús trashes one of the DOA's motorcycles. Suddenly, the DOA show up to brawl with Los Boricuas. While the most annoying car alarm in history sounds, officials break up the melee. Los Boricuas then drive away dragging the trashed motorcycle, so Skull and 8-Ball follow them.
Vince then shills Summerslam '97 LIVE on PPV on 8/3. Order NOW!
After a commercial break, Crush assists Chainz and vows revenge.
Match 4: Ken Shamrock versus Jim "The Anvil" Neidhart
Highlights:
Lawler joined the broadcast table for the rest of the show.
While Nitro's postponed until Tuesday, RAW is WAR will run unopposed LIVE next Monday from Halifax, Nova Scotia. That's just great. Two unopposed shows. I smell plenty of filler.
The San Antonio faithful chanted "U-S-A" at the Reno, NV resident, Neidhart, as nothing of note occurred.
When Neidhart slammed Shamrock, he mounted the second turnbuckle, leaped, but ate a shot to the midsection.
Shamrock then gave Neidhart a cross corner whip followed by a huracanrana. Mind you, it was in slow motion.
After Shamrock hooked a sleeper, Neidhart submitted.
That was odd.
Rating: DUD
Summary: Showcase match for Shamrock.
After the match, Smith hits the ring, and he and Neidhart double-team Shamrock. As they double-guillotine Shamrock with the top rope, the heels deliver a spike piledriver. How dastardly! Suddenly, the Patriot hits the ring and gives each heel a full nelson slam.
For the second time, Mankind remains stoic in the boiler room.
We then revisit the chair shot from Helmsley to Mankind from last week again followed by Austin's character improvement work and Mankind's tease for this week.
Ross then shills the Summerslam $1 million-dollar chance. Since last week's clue was edited from the WWE Network, Vince reveals it this week to be 2-A. The third clue is LIFE provided by Wink Collins and the Headbangers. Stay tuned for next week's clue to submit your entry to win.
Match 5: The Road Warriors versus the New Blackjacks
Highlights:
As the Road Warriors made their entrance, the Godwinns attacked them from behind with chairs.
Phineas then rammed Animal shoulder-first into the steps.
When Henry slop-dropped Hawk on the steel ramp, a unique reverberating sound occurred.
Officials then arrived to protect the Road Warriors, but Hawk was

BUSTED OPEN

hardway.
No match.
Rating: NONE
The Discovery Zone Rewind is Michaels' pleading for a spot at Summerslam '97.
Match 6: Vader (w/ Paul Bearer) versus Flash Funk
Highlights:
Vader gave Funk a cross corner whip followed by an avalanche.
After Vader missed a clothesline, Funk dropkicked him over the top rope to the floor.
With Vader outside the ring, Funk gave him a baseball slide.
He then hit a tope con hilo. Woohoo!
Next, he sent Vader shoulder-first into the steps.
Back in the ring, Vader delivered a running body block and a short-arm clothesline.
He then gave Funk a splash while Ross slipped out a "2 Cold Scorpio" before correcting himself.
As Funk escaped a powerbomb, he delivered a spinning heel kick.
He then mounted the top turnbuckle, hit the moonsault, and got 2.
When Vader hit a second running body block, he powerbombed Funk.
1-2-3.
Vader won.
Rating: *
Summary: Showcase match for Vader.
After the match, Vader mounts the second turnbuckle and gives Funk a Vader bomb.
Backstage, Austin doesn't care who his partner is and promises to regain the tag titles.
RAW is WAR is sponsored by the Baby Ruth.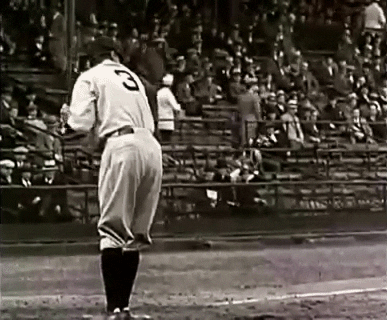 Not THAT Baby Ruth!
Match 7 for the WWF tag team titles: Stone Cold Steve Austin & ???? versus WWF Intercontinental champion Owen Hart & WWF European champion the "British Bulldog" Davey Boy Smith
Highlights:
Austin came to the ring alone, ambushed the heels, and suplexed Owen.
As Owen came back with a spinning heel kick, he missed an enziguri.
Austin then clotheslined him, attempted a Sharpshooter, but Smith intervened.
When Smith tagged in, he gave Austin a cross corner whip but ate a clothesline.
He then tossed Austin over the top rope to the floor and distracted referee Earl Hebner.
After Owen guillotined him with the steel railing, he rammed Austin into the steps.
Prior to the commercial break, a pair of wrestling boots danced backstage.
Afterward, Owen gave Austin a belly-to-belly suplex and tagged in Smith.
Austin then ducked a double clothesline and delivered one of his own.
As Owen chop-blocked Austin, the heels broke his wishbone. OUCH!
Owen tagged in, but Austin gave him a cross corner whip.
When Austin followed, he ate boot.
Owen then gave Austin a swinging neckbreaker for 2.
Upon slamming Austin, Owen mounted the second turnbuckle and leaped.
Austin then delivered a shot to Owen's midsection, nailed Smith, and backdropped Owen over the top rope to the floor.
Suddenly, Dude Love, Mankind's alter-ego, appeared on the Titantron much to Austin's dismay.
He then joined Austin in the ring while Owen ambushed a stunned Austin.
After Dude Love tagged in, he gave Owen a cross corner whip followed by a head butt.
Smith tagged in, gave him a cross corner whip, but Dude Love escaped the running powerslam attempt.
Instead, he applied the Mandible claw, but Owen prevented the submission by hitting a missile dropkick.
While Owen distracted Hebner, Austin delivered the Stone Cold Stunner to Smith.
Dude Love made the cover and pinned Smith.
WE HAVE NEW CHAMPIONS!
Rating: ***½
Summary: With Michaels still not 100%, Foley introduced Dude Love as an alternative to Mankind for Austin to regain the tag titles. Since Dude Love isn't a one-and-done character, this match has historical value and is the match of the night.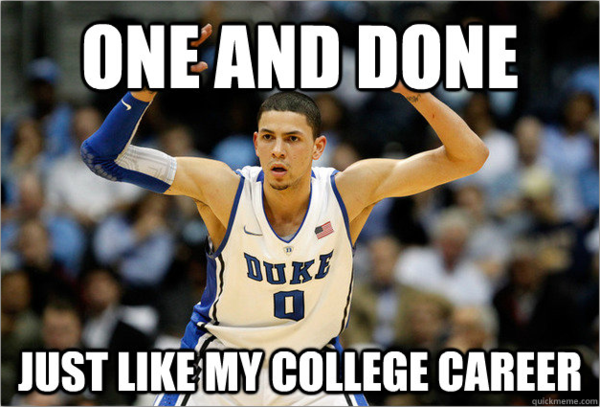 After the match, Dude Love gives Austin his championship belt while a pair of Dude Love groupies celebrate with the newly-formed character. As a sign of gratitude, Austin returns the belt to Dude Love and shakes his hand. The groupies and Dude Love then dance to finish the show.
Conclusion: It's the Dude Love episode, folks. If you watch nothing else from this episode, catch the main event. The bulk of the remainder of the show was meant to shill Summerslam '97. Did it help to beat Nitro?
TV Rating: 2.6
Who won? Nope, Nitro won 3.5 to 2.6. I believe the fallout and mainstream attention from Bash at the Beach '97 earned Nitro the victory this week. Next week, both shows run unopposed. Get out the wheelbarrow for them.
Stay tuned for WWF RAW is WAR 07-21-97!
Comments? Suggestions? Send them to me at rsg@rockstargary.com and follow me on Twitter (@rockstargary202).
Custom Search