WELCOME TO ROCK STAR GARY REFLECTIONS!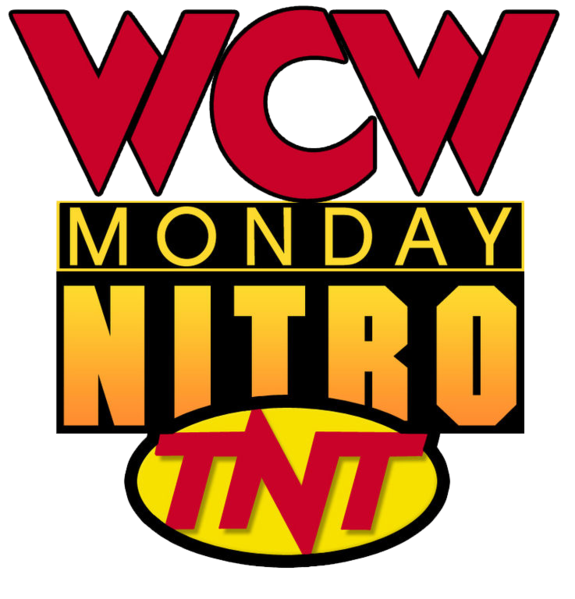 WCW Monday Nitro 7-7-97
Live from Memphis, TN
Airdate: July 7, 1997
Attendance: 7,799 (7,230 paid)
Hosted by Tony Schiavone, Larry Zbyszko, "Iron" Mike Tenay, & Bobby "The Brain" Heenan
Does this show have any historical significance? Read on to see what WCW uncovers!
Opening montage.
At the entrance, "Mean" Gene Okerlund interviews Curt Hennig. When Okerlund questions Hennig's intentions, he "has (his) reasons for being here." Hennig will be "participating" at Bash at the Beach '97 on Sunday but declares himself a "free agent." Suddenly, "Nature Boy" Ric Flair and a beautiful blonde interrupt to a big ovation. Flair then states that "one of the greatest wrestlers of all time is here to join the Horsemen."
Hennig then tells Flair not to jump to conclusions, but Flair tempts him with the blonde along with the partying lifestyle. When Okerlund asks him about his Horseman status, Hennig replies: "you'll find out on the 13th."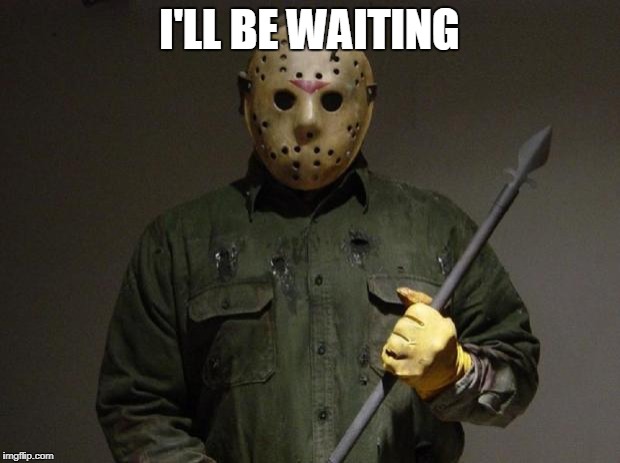 Not THAT 13th!
Match 1: Harlem Heat (w/ Sister Sherri) versus Public Enemy
Highlights:
Again? There must be a reason for yet another rematch.
Grunge reversed a cross corner whip but ate a back elbow from Booker T on his follow-through.
As Booker T clotheslined Grunge, he got 2.
He then gave Grunge a cross corner whip but ate boot on his follow-through.
Next, Grunge delivered a swinging neckbreaker for 2.
Rocco tagged in, mounted the second turnbuckle, and lowered the boom on Booker T.
When Stevie Ray tagged in, he gave Rocco a cross corner whip but came up empty on his follow-through.
Rocco then gave Stevie Ray a cross corner whip but ate boot on his follow-through. C'mon, guys. Do something else. This is the fourth time in two minutes for these shenanigans.
Afterward, Stevie Ray hit a bicycle kick and tagged in Booker T.
Upon giving Rocco a backbreaker, Booker T got 2.
He then missed an elbow drop so Rocco tagged out.
After Stevie Ray tagged in, he gave Grunge a backbreaker but missed an elbow drop.
Rocco tagged in, and Public Enemy double-clotheslined Stevie Ray.
As Booker T came in, he double-clotheslined Public Enemy.
Abruptly, Vincent emerged through the entrance on his way to the ring.
Sherri then got up on the apron to alert Booker T of Vincent's arrival.
When Booker T chased after Vincent, Stevie Ray double-clotheslined Public Enemy.
He then attempted to piledrive Grunge while Rocco mounted the top turnbuckle.
After Sherri knocked Rocco off the top turnbuckle, he spilled into Stevie Ray. Oops.
1-2-3.
Public Enemy won.
Rating: **1/2
Summary: Like I said before, there has to be more to it than this.
Valvoline sponsors the replay.
After the match, Okerlund interviews Harlem Heat in the ring. He then mistakenly calls Vincent "Virgil." Oops. Nonetheless, Booker T fires Sherri, but Sherri yells about quitting. Stevie Ray then declares the relationship between Harlem Heat and Sherri is "over." Unfortunately, Sherri wouldn't return to WCW until 2000.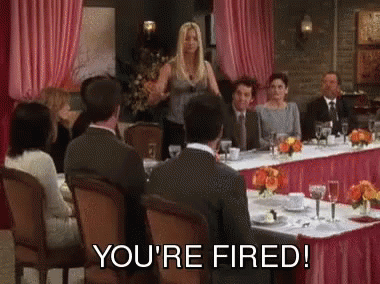 Promo for the "retirement" match between Benoit and Sullivan at Bash at the Beach '97 airs.
Prior to the next match, we revisit last week's episode when Konnan applied a knee bar on Mysterio knocking him out of action.
Match 2: Konnan versus "Desperado" Joe Gomez
Highlights:
Konnan gave Gomez a seated dropkick while Raven sat among the Memphis faithful.
After a pair of dropkicks, Gomez delivered a clothesline for 2.
Konnan then countered a rear chinlock with a belly-to-back suplex.
As he gave Gomez a belly-to-belly suplex, Konnan got 2.
He then hit a somersault clothesline for another 2 and shouted "orale" incessantly.
Next, he delivered an overhead belly-to-belly suplex but couldn't get 3.
He then hooked the Tequila Sunrise, and Gomez submitted.
Rating: *
Summary: Showcase match for Konnan.
Partido 3: Villanos IV y V contra Juventud Guerrera y Hector Garza
Reflejos:
Garza reversed an Irish whip, executed a leap frog, but ate a clothesline from V.
As Garza flipped over V, he delivered a superkick.
V then reversed an Irish whip but ate a dropkick from Garza.
When Guerrera tagged in, he dropkicked V out of the ring.
IV came in, but Guerrera gave him an Asai moonsault from the top rope. Impressive!
After Guerrera gave IV a huracanrana, he hit a dropkick.
Tags were exchanged on both sides, and Garza whiffed on a dropkick.
As V gave Garza a tilt-a-whirl backbreaker, IV dove from the ropes and nailed Garza.
IV then set Garza against the bottom rope so V hit a leg drop to guillotine Garza.
When V tagged in, he delivered a stungun to Garza.
He then powerslammed Garza for 2.
After Los Villanos gave Garza a double back elbow, Guerrera tagged in and attempted a cross body block.
Los Villanos then caught him, but Garza dropkicked Guerrera atop them for 2.
As Garza gave IV a cross corner whip, he followed with a dropkick.
Guerrera then hit a Whisper in the Wind to IV.
When V tagged in, Garza and Guerrera attempted a second Whisper in the Wind, but V caught and slammed Guerrera for 2.
Los Villanos then gave Guerrera a cross corner whip, and V hit an avalanche.
After a second cross corner whip, V delivered a corner clothesline.
Los Villanos then whipped Garza into Guerrera, but Garza assisted Guerrera with a double dropkick with serious hang time by Guerrera.
As Guerrera hooked a sunset flip on IV, he only got a 1-count.
Los Villanos then gave Guerrera a double military press into a double gutbuster for 2.
Upon dumping IV out of the ring, Garza dropkicked V out of the ring on an adjacent side.
Garza then assisted Guerrera with a tope con hilo. Woohoo!
Afterward, Garza delivered a tilt-a-whirl backbreaker to IV, mounted the top turnbuckle, and hit a moonsault for 2.
He then attempted a huracanrana, but IV countered with a powerbomb for 2.
When IV held Garza, V inadvertently clotheslined IV over the top rope joining him in the process.
Garza then mounted the top turnbuckle and hit IV with a corkscrew plancha.
In the ring, Guerrera delivered a Michinoku driver, mounted the top turnbuckle, and gave V a 450 splash.
1-2-3.
Guerrera and Garza ganan.
Rating: ***
Summary: Exciting lucha ilbre match with some spectacular spots. Unfortunately, the Memphis faithful didn't know how to react to it.
While the nWo theme plays, Savage, Hall, and Elizabeth emerge from the entrance. They then head to the broadcast table as Schiavone and Tenay leave. Meanwhile, Zbyszko sticks around. Hall then refers to DDP as a "midcard jabronie" before Savage wants to "give somebody a 'rasslin' lesson." After the Memphis faithful chant "D-D-P," Hall antagonizes Zbyszko.
On WCW Saturday Night, Regal defends the TV title against Riggs. Also, Jericho defends the Cruiserweight title against Wright. Get your weekend wrestling fix on right here!
In a pre-recorded segment, Luger and Giant provided sound bites while footage of World War III '96 is shown. We then revisit Spring Stampede '97 when Giant handed Luger his World title shot. Next, we see Rodman in Chicago beating up Luger and Giant.
Prior to the next match, we revisit last week's episode when Chavo cost Malenko a victory over Eddie.
Before a commercial break, a black stretch limousine exits the parking lot of the Mid-South Coliseum. Methinks Elvis, er, Hennig has left the building.
Afterward, more Hogan/Rodman/Bischoff propaganda airs to advertise the PPV this Sunday.
Match 4: Los Guerreros versus Vicious & Delicious (w/ Vincent)
Highlights:
After Chavo leap-frogged him, Bagwell delivered a dropkick impressing himself.
Chavo came back with a flying headscissors and his own dropkick.
As Norton tagged in, Chavo tagged out yet dropkicked him.
Eddie then mounted the top turnbuckle and hit a missile dropkick.
Unfortunately for Eddie, it didn't take Norton off his feet.
Los Guerreros then attempted a double suplex, but Norton blocked it.
Incredibly, Norton delivered his own double suplex to Los Guerreros.
Bagwell tagged in and slammed Chavo.
When Eddie mocked him, Bagwell slapped the taste of his mouth.
He then reversed an Irish whip and delivered a military press slam.
As Eddie came back with a dropkick, Bagwell elevated him into a guillotine on the top turnbuckle.
Norton tagged in and clotheslined Eddie.
After Eddie attempted a sunset flip, Norton pulled him up into a standing choke. How strong IS this guy?
Bagwell tagged in, and Vicious & Delicious double-teamed Eddie in the corner.
When Eddie crawled on his knees back to tag out, Chavo received a slam from Bagwell.
Speaking of Bagwell, he mounted the second turnbuckle but missed an elbow drop.
Norton tagged in, but Eddie walked out on Chavo. Dissension!
Upon giving Chavo a belly-to-back suplex, Norton delivered a second one for 2.
Meanwhile, Eddie informed us that he wanted Chavo to become a man by taking a beating.
Shortly after, Chavo double-dropkicked Vicious & Delicious and attempted a moonsault.
Norton then caught him but tripped over Bagwell.
That led to a 2-count for Chavo.
As Bagwell turned him inside-out with a clothesline, he whipped Chavo into a Norton powerslam.
Bagwell then hit a shoulder breaker, and Norton followed with a clothesline.
While Eddie stood in disbelief at the entrance, Norton only got 2 because he pulled Chavo up.
He then powerbombed Chavo and tagged in Bagwell.
After Bagwell mounted the top turnbuckle, he delivered a Norton-assisted Buff Blockbuster.
1-2-3.
Vicious & Delicious won.
Rating: **
Summary: Showcase match for Vicious & Delicious after Eddie left his nephew to them.
HOUR #2!
When Heenan approaches the broadcast table, Zbyszko refuses to leave due to Savage's earlier actions.
Prior to the next match, we revisit Nitro from 6/9 when La Parka annihilated Super Calo with a balsa wood chair. We then see the chair shot in Chicago that put Calo in the hospital overnight. OUCH! Afterward, we see last week's episode when La Parka smashed another balsa wood chair on Calo.
Match 5: "Macho Man" Randy Savage (w/ Scott Hall & Elizabeth) versus La Parka
Highlights:
As La Parka made his entrance, he looked...different.
When Savage made his entrance, he stared down Zbyszko and ripped up a Sting poster. Evil!
Hall then delivered crotch chops to the Memphis faithful while Savage sat on the top turnbuckle.
In a nod to wrestling history, the Memphis faithful chanted "Law-ler" at Savage.
Speaking of Savage, he escaped a side head lock and delivered a back elbow.
After La Parka hooked an inside cradle, he got 2.
Savage came back with a clothesline while Hall sauntered toward the broadcast table.
As Hall taunted Zbyszko, Savage slammed La Parka.
He then mounted the top turnbuckle, leaped, but ate boot on the way down.
Afterward, La Parka hit...the Diamond Cutter? Are all the luchadores stealing DDP's finisher?
1-2-3.
La Parka won.
Rating: *
Summary: Absolutely incredible moment in Nitro's history.
As he made the cover, La Parka ripped off the mask to reveal—DDP. Wow! Once again, he has surprised the nWo (and everyone else) with a moment like this. DDP then exits through the Memphis faithful to a HUGE ovation while Hall stands in disbelief.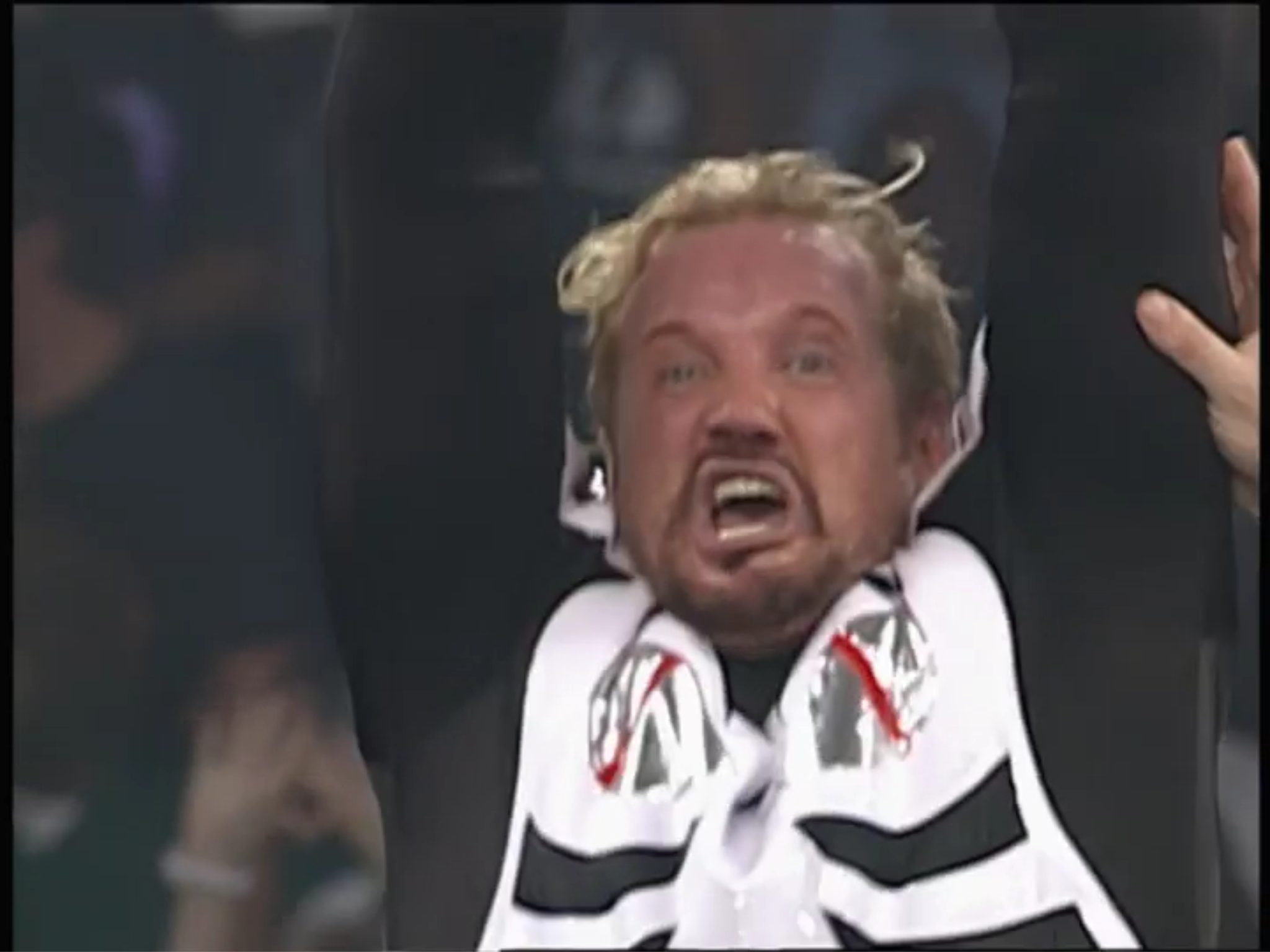 Match 6: Glacier & Ernest Miller versus Psicosis & Silver King (w/ Sonny Onoo)
Highlights:
After Miller and Glacier made their entrance, they ate a double dropkick from Psicosis and Silver King.
Speaking of Silver King, he held Glacier for Psicosis but got nailed instead.
In the meantime, Eddie and Chavo brawled backstage.
When Miller attempted a vertical suplex to Psicosis, Silver King mounted the top turnbuckle and gave Miller a missile dropkick to the back.
From the apron, Miller delivered a springboard double clothesline.
He then hooked an ankle lock on Psicosis, but Silver King made the save with a somersault leg drop. Nifty!
As Psicosis gave Miller a spinning heel kick, he made a second attempt only to get powerbombed by Miller.
Suddenly, Mortis and Kanyon hit the ring while Miller mounted the top turnbuckle.
Referee Scott Dickinson then threw the match out.
Rating: DUD
Summary: Just another chapter in the Mortal Kombat feud.
After the match, Mortis clotheslines Miller over the top rope joining him in the process. Wrath then rams Glacier face-first into the apron, but Silver King demolishes them with a plancha. Next, Psicosis mounts the top turnbuckle and hits a spectacular corkscrew moonsault. Wrath then makes Silver King taste the steel railing. It must have tasted like the Doc Holliday at the Flying Saucer.
Lee Marshall then delivers the 1-800-COLLECT road report from "Orlando, FL." Methinks Lee spent too much time in Tomorrowland.
At the entrance, Okerlund interviews "Nature Boy" Ric Flair. Along with an arm piece, Flair introduces Piper. In lieu of Piper, he reveals a mannequin in Scottish garb. He then denigrates Piper's "icon" status, and his arm piece questions why Piper's called "hot rod." At least she has a cute Southern accent. Regardless, Flair runs down Piper and calls him a "stiff."
Abruptly, Piper sneaks up behind Flair who doesn't turn around. As the Memphis faithful chants "Rod-dy," Flair can't tug on the kilt he thinks is on the mannequin. When he ultimately turns around, Flair runs to the ring to brawl with Piper. Flair then struts, but Piper rips the jacket off him. After Piper tears Flair's shirt, he removes Flair's belt and whips him with it. He then pulls Flair's pants off. Thank goodness Flair didn't go commando.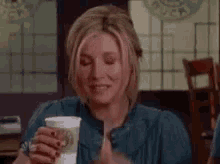 You know, wrestling fans are often accused of watching grown men roll around in their underwear. In this case, it's not terribly subtle.
Nonetheless, upon no-selling Flair's chops, Piper hooks Flair in a sleeper until Benoit hits the ring. Mongo follows, but Piper nails him too. Finally, the Horsemen triple-team him, and Benoit mounts the top turnbuckle. He then delivers the diving head butt to Piper as the segment ends. According to Meltzer, Jeff Jarrett helps Piper afterward, but the camera's focused too far from the ring.
After a commercial break, Tenay tries to interview Raven again, but "Dancin'" Stevie Richards interrupts. After Richards teases Tenay about his luchador research, he interviews Raven but gets no response. Instead, Raven slaps Richards silly and leaves. Disgusted, Richards shoves Tenay before walking away.
Match 7: The "Crippler" Chris Benoit & Steve "Mongo" McMichael (w/ Debra) versus the Steiners
Highlights:
Scott gave Mongo a cross corner whip but ate boot on his follow-through.
After Mongo powerslammed him, he gave Scott a cross corner whip yet ate boot as well.
Scott then delivered a belly-to-belly suplex to Mongo for 2.
As Rick tagged in, he stuck his tongue out at Debra. That was NOT TV-PG.
Benoit tagged in, but Rick reversed a cross corner whip and hit an overhead belly-to-belly suplex for 2.
When Mongo tagged in, Rick gave him a release German suplex.
Scott tagged in, pulled Mongo to the floor, and slammed him.
Suddenly, Savage mugged referee Nick Patrick backstage. While somewhat random, it showed Savage's madness toward DDP.
In any case, Scott rammed Benoit back-first into the top turnbuckle, pressed him overhead, and dropped him like a bad habit.
Next, he hooked Benoit in an STF and tagged in Rick.
Speaking of Rick, he maintained the STF, but Benoit wouldn't submit.
After Benoit gave Rick a dragon screw leg whip, tags were exchanged on both sides.
Mongo then delivered a sidewalk slam, mounted the top turnbuckle, but Scott caught and joined him.
He then hit an overhead belly-to-belly superplex. Wow!
When tags were exchanged on both sides again, Rick powerslammed Benoit for 2.
With Rick, Scott, and Mongo on the floor, Mongo whipped Scott back-first into the steel railing.
Jarrett then hit the ring to ambush Mongo.
As Jimmy Hart got up on the apron, Benoit grabbed him.
Immediately, Sullivan hit the ring and OBLITERATED a balsa wood chair over Benoit's head.
Before Sullivan could maim Benoit, Rick barked him out of the ring.
Benoit was OUT COLD so Rick gave him an elbow drop.
As a result, Rick pinned Benoit.
Rating: **1/2
Summary: More fuel on the fire that is the Sullivan-Benoit feud.
After the match, Jacqueline and Sullivan fight with one another on their way backstage.
Promo #2 for the main event of the PPV this coming Sunday airs. Order NOW!
After a commercial break, Bischoff leads WCW World champion "Hollywood" Hogan through the entrance to the ring. While Hogan cuts a heel promo about hanging with Dennis Rodman, Luger and Giant hit the ring. Laughably, Bischoff gives Luger a pair of double axe handles that wouldn't knock over a twelve-year-old boy.
Luger then sets his sights on Bischoff as Giant focuses on Hogan. When Vincent hits the ring, Giant chokeslams him. Luger then puts Bischoff in the Torture Rack. Next, Bagwell comes in, but Giant chokeslams him too. Hogan then heads for higher ground, and Luger drops Bischoff. Afterward, Giant tosses Bischoff to the floor at Hogan's feet.
Conclusion: In addition to being a promotional vehicle for the PPV on Sunday, this show is historically known as the DDP-La Parka show. If you've never seen that segment, check it out. What's on RAW is WAR?
TV Rating: 3.4
Stay tuned for RAW Is WAR 7-7-97!
Comments? Suggestions? Send them to me at rsg@rockstargary.com and follow me on Twitter (@rockstargary202).
Custom Search