WELCOME TO ROCK STAR GARY REFLECTIONS!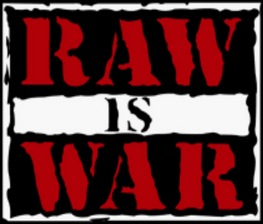 WWF RAW is WAR 6-30-97
Live from Des Moines, IA
Airdate: June 30, 1997
Attendance: 3,781
Hosted by Vince McMahon, Jim Ross, & Jerry "The King" Lawler
Who will advance to the finals in the tag team tournament? What does Paul Bearer have in store for us tonight? Read on!
Opening montage.
Prior to the opening match, Helmsley shares his views on the "World's Most Dangerous Man." Chyna then interjects by calling herself the "World's Most Dangerous Woman."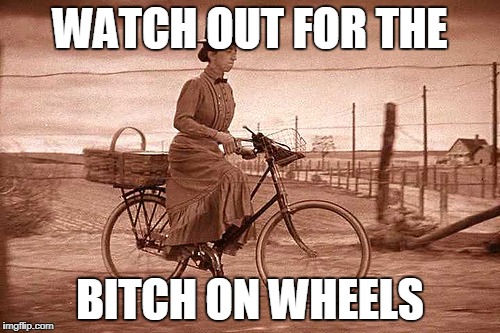 Match 1: Ken Shamrock versus Hunter Hearst Helmsley (w/ Chyna)
Highlights:
After Helmsley lost a battle of power with referee Earl Hebner, he gave Shamrock a high knee.
He then delivered a knee drop for 2.
Next, he used momentum to send Shamrock over the top rope to the floor.
While Helmsley distracted Hebner, Chyna rammed Shamrock shoulder-first into the steps.
Upon Shamrock's return to the ring, Mankind came down the ramp.
That allowed Shamrock to hit a belly-to-belly suplex.
1-2-3.
Shamrock won.
Rating: DUD
Summary: Do I truly need to voice my opinion about distraction finishes?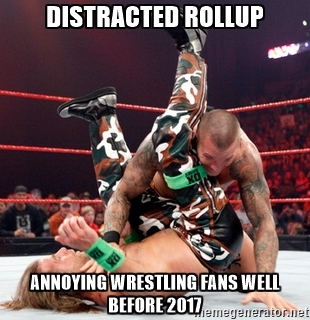 TV Rating: 2.2
After the match, Helmsley heads for higher ground when Mankind enters the ring.
We then revisit RAW is WAR from two weeks ago when Johnson turned heel and joined the Nation of Domination. We then see his interview from last week followed by DoA's introduction. After Johnson sustained torn ligaments in his right knee, he underwent surgery last Friday. Johnson then vowed revenge upon his comeback.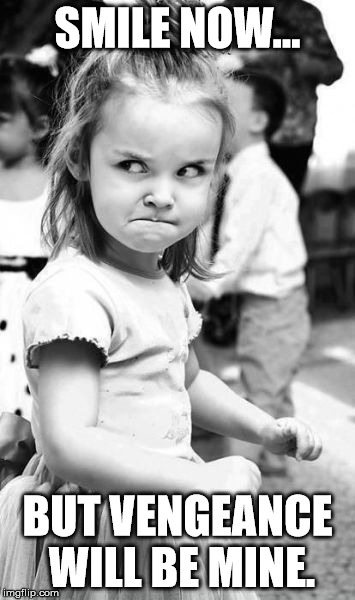 To build further momentum in the show, Michael Cole makes his WWF debut by interviewing the Road Warriors in the locker room. Let's just say the NoD has its work cut out for them.
Backstage, Sunny has money stuffed into her crop top. She then models for the $1 million-dollar chance.
Match 2 for the WWF tag team titles (semifinal): Faarooq & D'Lo Brown (w/ Kama Mustafa) versus the Road Warriors
Highlights:
It's truly 1997 when a fan's sign reads "AOL 3:16: I just TOS'ed your ass." HA!
Animal reversed a cross corner whip but ate knees on his follow-through.
As Faarooq mounted the second turnbuckle, he leaped, but Animal powerslammed him.
Hawk tagged in and hit a fist drop.
When Brown tagged in, the Godwinns were shown standing at the entrance.
Hawk then gave Brown a vertical suplex.
Shortly after, Brown gave Hawk a cross corner whip but ate a hangman's neckbreaker for 2.
All four wrestlers were in the ring while Animal powerslammed Brown.
Meanwhile, Hawk rammed Faarooq shoulder-first into the steps.
Kama then distracted referee Tim White as Hawk mounted the top turnbuckle.
After the Road Warriors hit the Doomsday Device, Henry ran in and nailed Hawk with the slop bucket.
Faarooq then pinned Hawk.
The NoD advanced to the finals.
Rating: **
Summary: Good decision having the Godwinns cost the Road Warriors a chance to move forward.
TV Rating: 2.2
After the match, the Road Warriors chase the Godwinns backstage. Faarooq then enters the ring to be interviewed by Vince. Complaining about not taking Johnson's place at the PPV, Faarooq plays the race card. Vince then brings up Crush so Faarooq runs down Crush, Vega, and the DoA.
Suddenly, Vega emerges through the entrance and interrupts the NoD. He states that he quit the NoD and wants revenge. Instantly, three more wrestlers join Vega to attack the NoD. Officials then come to the ring to separate the factions. The DoA then rides its motorcycles to the ring, charges the ring, and brawls with the NoD. To halt the madness, Des Moines' finest breaks up the melee.
After a commercial break, Cole interviews Vega's team whom Vega names Los Boricuas.
We then get a glimpse into a photo shoot of Sunny for RAW Magazine. Lawler then tries to stir the pot with photos of Sunny spending time with the "Loose Cannon" Brian Pillman.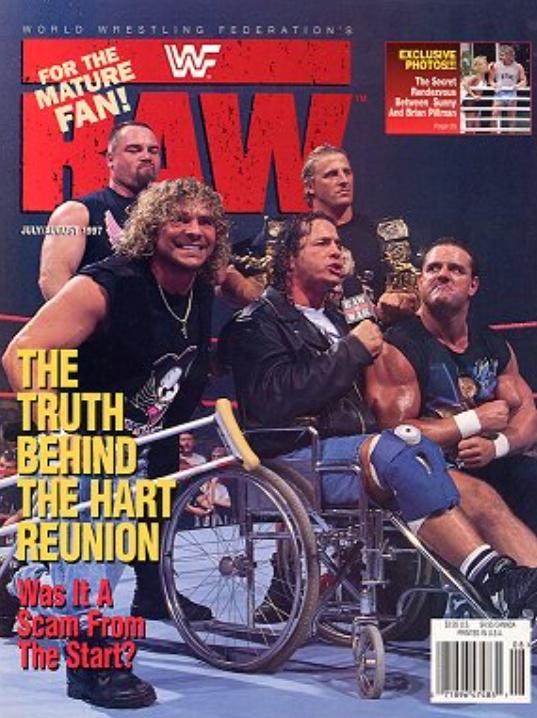 Prior to the next match, we see footage of "Polish Power" Ivan Putski along with Lawler who now claims to only be Christopher's "mentor."
Match 3: Brian Christopher versus Scott Putski
Highlights:
Aha! A ratings grabber!
After Christopher missed a clothesline, Putski delivered an overhead belly-to-belly suplex.
He then gave Christopher a sidewalk slam for 2.
Upon hitting a backbreaker, Putski whipped Christopher across the ring and clotheslined him for another 2.
As Christopher leap-frogged Putski, he delivered the Stroke.
Not THAT stroke, but great tune, Billy.
Regardless, Christopher then mounted the second turnbuckle and hit a missile dropkick for 2.
Next, he gave Putski a Northern Lights suplex, a cross corner whip, and a shoulder block to the midsection.
Upon giving Putski another cross corner whip, Christopher attempted a huracanrana, but Putski countered with a sit-out powerbomb.
He then gave Christopher a pair of clotheslines, a cross corner whip, and a clothesline.
When Putski mounted the top turnbuckle, he delivered a splash.
Before a count could be made, Lawler left the broadcast table to distract Putski.
Christopher then gave Putski a double axe handle.
With Lawler on the apron, Putski reversed an Irish whip sending Christopher into his "mentor."
Lawler then flew off the apron into the broadcast table.
After Putski put Christopher upon his shoulder, Lawler tripped him.
1-2-3.
Christopher won.
Rating: ***
Summary: Good chemistry between these two with Lawler's interference being the difference.
TV Rating: 2.3
After the match, Putski clotheslines Christopher, but Lawler enters the ring to double-team him. They then give Putski a spike piledriver. When Lawler gets the microphone, he runs down both Scott and Ivan Putski. I smell a tag match.
We then get a preview of 'Cause Stone Cold Said So with Steve-o-Mania running wild in ECW.
From the locker room, Undertaker provides a soliloquy about his (kayfabe) past. He warns that Bearer will paint the picture in his view, but Undertaker wants to explain the truth.
RAW is WAR is sponsored by the US Army and 1-800-COLLECT.
We then see footage of both Great Sasuke and Taka Michinoku. They will face one another at IYH XVI: Canadian Stampede this Sunday.
Earlier today, Pillman apologizes for his actions on Shotgun Saturday Night and references the Tyson biting incident over the previous weekend.
Match 4: Mankind versus the "Loose Cannon" Brian Pillman
Highlights:
According to Vince, Pillman was fired as a broadcaster due to the aforementioned actions.
As Mankind made his entrance, he again wore his "Pick me, Steve" sign and offered Ross a wrapped present. Ross opened it, and the present was a fake hand with a replica of Foley's glove for the Mandible claw.
Pillman attacked Mankind outside the ring, stole Ross' present, and tried to force-feed it to Mankind.
After Pillman ripped the sign from Mankind's neck, he gave Mankind a back elbow.
He then mounted the second turnbuckle, leaped, but ate a back elbow.
In split-screen, Austin stated that Mankind "sucks."
Mankind then hit a discus clothesline while Helmsley and Chyna stood at the entrance.
After a commercial break, Mankind gave Pillman a baseball slide.
Referee Earl Hebner then tried to prevent Mankind from going after Pillman outside the ring.
On the other hand, it allowed Pillman to strike Mankind with the bell. How dastardly!
He then made Mankind HIT THE POLE.
When PIllman grabbed a pencil from the broadcast table, he tried to pierce Mankind with it. Fortunately for Mankind, Hebner stopped him.
On the other side of the ring, Mankind charged but ate the steel steps.
To retaliate for Pillman's working on Mankind's mangled ear, Mankind rammed Pillman's bad ankle into the ring post.
He then crotched Pillman with the ring post. I guess Pillman's Monday night wasn't so "sunny."
As Mankind tried to apply the Mandible claw, Helmsley got up on the apron.
Mankind summarily nailed him back down to the floor.
After Mankind exited the ring to put the Mandible claw on Helmsley, Chyna distracted Hebner.
That allowed Pillman to remove his boot and hammer Mankind with it.
When Pillman hooked Mankind from behind, Helmsley grabbed a cushioned chair but tapped PIllman instead of Mankind with it. Now THAT'S how to protect an opponent.
Mankind then chased off Helmsley and Chyna with the chair.
Before Mankind could return to the ring, Pillman won by countout.
Rating: DUD
Summary: More angle than match as the Helmsley-Mankind feud gets featured as well as the "Loose Cannon's" reputation for chaos.
TV Rating: 2.4
After the match, Mankind grabs the microphone and calls out Helmsley.
HOUR #2 a.k.a. the War Zone
In the ring, Vince interviews Paul Bearer. Before Bearer can enter the ring, a woman dressed in black, more than likely a creature of the night, attacks him. Bearer then details the story of a family-owned funeral home where he worked as an apprentice. Living at the home were two kids--"a little red-headed punk" and Kane.
He then touts the skills of Undertaker's father as a mortician. Next, he states that Undertaker had "the look of the devil" in his eyes. Despite this, Bearer notes that Kane idolized his older brother believing everything he did was "fine." Undertaker and Kane would take chemicals from the embalming room and smoke cigarettes behind the garage.
One day he returned from college, and the funeral home was "in ashes." In the bushes lurking was the Undertaker. Bearer then accuses Undertaker of "burning the funeral home to the ground" and "kill(ing) (Undertaker's) parents." He then calls Undertaker a "God damn murderer." Thunder rolls and the lights dim as the segment ends. Wow!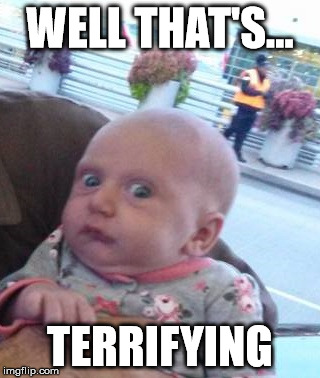 TV Rating: 2.8
Backstage, Sable with Marc Mero model for the Summerslam $1 million-dollar challenge much to Mero's dismay. Vince then provides the first clue—"the key." Stay tuned for another clue next week!
Match 5 for the WWF tag team titles (semifinal): The Headbangers versus WWF Intercontinental champion Owen Hart & WWF European champion the "British Bulldog" Davey Boy Smith
Highlights:
Mosh reversed a cross corner whip and backdropped Owen.
After a dropkick, he slammed Owen for 2.
Thrasher tagged in, and the Headbangers gave Owen a double flapjack for another 2.
Shortly after, Owen tagged back in and gave Thrasher a spinning heel kick.
He and Smith then broke the wishbone on Thrasher. OUCH!
When Owen delivered an inverted atomic drop, he followed with a vertical suplex for 2.
Smith tagged in, and he and Owen double-clotheslined Thrasher for another 2.
With Bret on the phone from "Calgary," Smith gave Thrasher a delayed vertical suplex.
Owen tagged in and dropkicked Thrasher.
While Mosh distracted referee Tim White, Smith and Owen double-teamed Thrasher in their corner.
Owen then attempted another vertical suplex, but Thrasher countered with an inside cradle for 2.
After Smith tagged in, Bret referred to his PPV opponents as "scoundrels."
Lukewarm tag Mosh.
After he cleaned house, the Headbangers attempted the Stage Dive, but Smith crotched Thrasher on the top rope.
Owen then hooked a somersault rollup and pinned Mosh.
By doing so, Smith and Owen advanced to the finals.
Rating: *
Summary: Heatless match that was too short to accomplish anything.
TV Rating: 2.6
After the match, JIm Cornette emerges from the entrance and re-introduces the Headhunters who were last seen at Royal Rumble '96. A six-way brawl erupts as Smith slams one of them. As the other Headhunter slams Mosh, he mounts the top turnbuckle only for Thrasher to stop him. The Headbangers then double-dropkick a Headhunter and double-clothesline the other.
When Cornette gets in the ring, the Headbangers turn their attention to him. That allows a Headhunter to mount the top turnbuckle and deliver a diving head butt to Mosh. The other Headhunter slams Thrasher, mounts the opposite top turnbuckle, and hits a moonsault. Finally, Cornette calls them off.
After a commercial break, Undertaker, from the locker room, reveals that Bearer's story is true—his family burned to death. He then notes that he and Kane had been playing with matches that day. Next, he acknowledges that Kane removed chemicals from the embalming room and caused the fire. Undertaker then mentions that his parents along with Kane perished in the fire.
He then details that Bearer took him to another funeral home to see the "charred remains" of his family members. As he mourns the losses, Undertaker vows to "strike (Bearer) down."
Maybe not with Pete Weber.
Match 6: Vader (w/ Paul Bearer) versus Rockabilly (w/ the Honkytonk Man)
Highlights:
Before the match began, Honkytonk Man distracted Vader so that Rockabilly could SMASH the guitar on Vader's back.
Vader no-sold it, reversed an Irish whip, and gave Rockabilly a running body block.
Suddenly, Undertaker hit the ring to brawl with Vader.
At ringside, Bearer shouted at Undertaker calling him a "murderer."
Undertaker then exited the ring and nailed Bearer.
As Undertaker begged him to tell the truth, Bearer revealed that "Kane's alive."
Vader then attacked Undertaker from behind with a double axe handle.
Next, he made Undertaker taste the steel railing. It must have tasted like the Defibrillator at Mullets.
No match.
Rating: NONE
TV Rating: 2.9
Match 7: Stone Cold Steve Austin versus Jim "The Anvil" Neidhart (w/o the Hart Foundation)
Highlights:
PIllman, Smith, and Owen were shown backstage watching on a monitor.
At the onset, Neidhart attacked Austin while Shamrock watched the match on a larger monitor backstage.
Neidhart reversed a cross corner whip but ate a clothesline.
After another clothesline, Austin slammed Neidhart for 2.
He then gave Neidhart a Thesz press, attempted a Sharpshooter, but Neidhart blocked it.
Next, Austin, much like a heel, hooked a rope-assisted abdominal stretch until referee Earl Hebner caught him.
Neidhart then reversed an Irish whip and delivered a double axe handle.
As Austin exited the ring, he dragged Neidhart to the floor.
When Neidhart tried to slam him on the metal ramp, Austin escaped and slammed him instead. OUCH!
During a commercial break, Bret, who was supposedly in Calgary, jumped Shamrock from behind and sent him into the fence.
Afterward, Neidhart gave Austin a cross corner whip but ate boot on his follow-through.
He then reversed another Irish whip and hooked a sleeper.
As Austin countered with a jawbreaker, he got 2.
Neidhart then slammed Austin, mounted the second turnbuckle, but missed a splash.
While Austin stomped a mudhole in Neidhart, Bret hit the ring.
Hebner then called for the bell to disqualify Neidhart.
Rating: DUD
Summary: This was merely a preview of the main event on Sunday.
TV Rating: 2.4
After the match, Bret and Neidhart double-team Austin. Bret then hooks Austin in a ring post figure-four leg lock. Abruptly, Mankind hits the ring and applies the Mandible claw to Bret. The remainder of the Hart Foundation comes out and WALLOPS Mankind with a chair as the program ends.
Conclusion: This was a decent go-home show as angles were furthered and match-ups were teased. The Undertaker-Bearer angle absorbed a lot of time yet, despite inconsistencies, played well on-screen. Considering what they're up against, I don't give this show a prayer in the ratings.
Overall TV Rating: 2.5
Who won? Yep, you guessed it. The tremendously-hyped Vegas Nitro beat RAW is WAR 3.3 to 2.5. Next week, the post-PPV edition of RAW is WAR hails from Edmonton, AB while the go-home show for Bash at the Beach '97 occurs on Nitro.
Stay tuned for WWF In Your House XVI: Canadian Stampede!
Comments? Suggestions? Send them to me at rsg@rockstargary.com and follow me on Twitter (@rockstargary202).
Custom Search