WELCOME TO ROCK STAR GARY REFLECTIONS!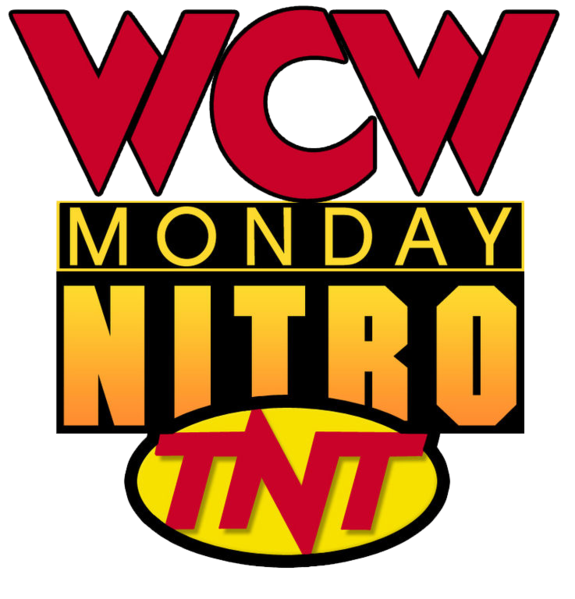 WCW Monday Nitro 6-30-97
Live from Las Vegas, NV
Airdate: June 30, 1997
Attendance: 8,239 (7,251 paid)
Hosted by Tony Schiavone, Larry Zbyszko, "Iron" Mike Tenay, & Bobby "The Brain" Heenan
Who is the "impact player"? What's the deal with Jarrett? What about Konnan? Is Mysterio for real? Read on!
Opening montage.
In the ring, "Mean" Gene Okerlund interviews Flair. Behind him are two women with a mannequin wearing Scottish clothing. According to Flair, Piper didn't survive a night with two women in Vegas. As the Las Vegas faithful chant "Rod-dy," one of the women asks Okerlund "Why do they call him Hot Rod?" Flair bursts into laughter. The other woman proudly states "He's definitely not hot."
Flair then cuts a promo on Piper. As he crows about his prowess, Flair informs Piper that he "can't hang." Then, in a WTF moment, Okerlund asks the ladies about Flair's "sixty-minute-man" reputation. To which, one woman replies "more like thirty seconds." Yikes! Okerlund tries to cover for Flair, but it's too late. Flair then holds up a kilt in an attempt to mock Piper.
Next, the women remove Okerlund's jacket in anticipation of some late-night shenanigans, but Okerlund hightails it like a scared married man.

Match 1 for the WCW Cruiserweight title: 'Lionheart" Chris Jericho (champion) versus Juventud Guerrera
Highlights:
Wait a minute! How did Jericho become champion?
Jericho secured Guerrera in a bow-and-arrow, but Guerrera escaped.
After a leap frog, Guerrera gave Jericho a flying headscissors.
From the apron, he attempted a springboard move, lost his balance, yet landed on his feet.
Jericho then delivered a belly-to-back suplex that could have stunned Guerrera. Keep that in mind.
Next, Jericho hooked a delayed vertical suplex for 2.
Guerrera came back with another flying headscissors, but Jericho responded with a back elbow.
As Jericho tied him to the Tree of Woe, he dropkicked Guerrera in the mask. OUCH!
He then gave Guerrera a backbreaker and a cross corner whip but came up empty on his follow-through.
When Guerrera delivered a spinning crescent kick, he attempted a springboard somersault maneuver but missed entirely.
Jericho then gave Guerrera a cross corner whip but came up empty on his follow-through. In fact, he landed on the floor.
With Jericho on the floor, Guerrera hit a tope con hilo. Woohoo!
Back in the ring, he mounted the top turnbuckle and hit a 450° splash for 2. Wow!
He then attempted a huracanrana, but Jericho countered with two consecutive powerbombs for 2.
As Jericho placed Guerrera atop the top turnbuckle, he hit a super huracanrana.
He then hooked the LionTamer, and Guerrera submitted.
Jericho retained.
Rating: ***½
Summary: Awesome match, but I have to deduct a ½* star due to Guerrera's unintentional sloppiness.
TV Rating: 2.7
In the ring, Okerlund interviews Jericho who declares his championship is a "WCW belt" rather than an nWo belt. Suddenly, Syxx comes to the ring and makes a lewd remark to Jericho. When he tells Jericho that he never lost and will give Jericho another shot, Syxx slaps him. Jericho attacks Syxx as Okerlund scrambles to exit the ring.
After a commercial break, officials have finally separated Syxx and Jericho. Okerlund then interviews Alex Wright who claims WCW "held (him) down." As he proudly declares his German heritage, Wright states that "Lex Luger has nothing on (him)."
Match 2: Dean Malenko versus Eddie Guerrero
Highlights:
As Malenko made his entrance, Eddie, who hadn't appeared yet, attacked him from behind.
He then rammed Malenko face-first into the steps.
While Tenay mentioned Eddie's involvement in Los Gringos Locos with Art Barr, he clotheslined Malenko.
He then delivered a vertical suplex followed by a flying back elbow.
After Eddie mounted the top turnbuckle, Malenko upset his balance and tossed Eddie to counter a tornado DDT. Impressive!
Eddie then reversed a cross corner whip but got vaulted face-first into the top turnbuckle.
Next, Malenko delivered a belly-to-back suplex followed by a spinning heel kick for 2.
He then flapjacked and powerbombed Eddie.
Abruptly, Chavo came to ringside and distracted Malenko.
When Eddie caused him to knock Chavo off the apron, he gave Malenko a brainbuster.
He then mounted the top turnbuckle and hit the frog splash.
1-2-3.
Eddie won.
Rating: ***1/2
Summary: Great match as these two are known to develop. I like that Chavo's involvement created the finish.
TV Rating: 3.1
After the match, Eddie left the ring with an arm around a dazed Chavo's neck.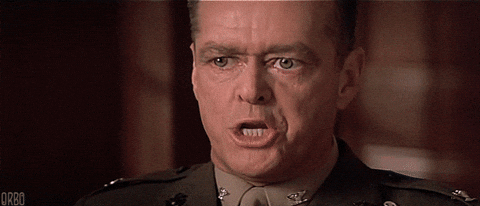 At the entrance, Okerlund interviews Mysterio who calls out Nash and the Wolfpack. Seriously? Mysterio then challenges Nash to a match TONIGHT. As Nash emerges, he accepts the challenge and mocks Mysterio.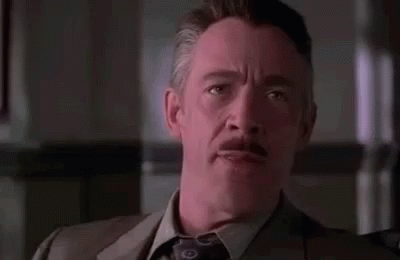 After a commercial break, Eric Bischoff rides a motorcycle to the ring and points to the entrance. Does he think that he's a member of DoA? WCW World champion "Hollywood" Hogan joins him as Zbyszko wants to eject a fan with an anti-Zbyszko sign. While Hogan cuts a promo on Luger and Giant, he advocates his fellow nWo members in their effort to take down DDP, Luger, and Giant. He then promotes Nash in his challenge against Mysterio.
Prior to the next match, we revisit Nitro from 5/26 when Garza first hit the corkscrew plancha in WCW. Next, we revisit last week's show when he delivered it to Villano IV.
Match 3 for the WCW World TV title: Steven Regal (champion) versus Hector Garza
Highlights:
Garza reversed a cross corner whip, blocked a Boston crab, and sent Regal flying.
Not quite like that, Sammy, but thanks for the great tune.
After Regal missed a back elbow, Garza hit a flying forearm.
Regal then gave Garza a cross corner whip but came up empty on his follow-through.
As Garza mounted the top turnbuckle, he flipped over and dropkicked Regal.
With Regal on the floor, Garza delivered a baseball slide.
He then moonsaulted over Regal, mounted the top turnbuckle, and hit a corkscrew plancha. That did NOT look crisp.
Upon putting Regal back in the ring, Garza delivered a missile dropkick.
He then attempted an Asai moonsault but ate knees.
When Regal applied the Regal stretch, Garza submitted.
Regal retained.
Rating: ***
Summary: Garza showed promise, but Regal proved his technique could conquer it.
TV Rating: 3.1
At the entrance, Okerlund interviews the Steiners. When the Steiners request a title shot, the nWo emerges, and Hall presents a contract for them. Without reading it, the Steiners sign it and leave. When Okerlund reviews the contract, he reveals that the Steiners must wrestle Chono and Muta before facing the Outsiders. Clever, but yet another booking speed bump for the Outsiders to remain champions.
When Calo attempted to suplex Psicosis back into the ring, Onoo tripped him causing Psicosis to land on top.
1-2-3.
Psicosis won.
Rating: *
Summary: I'll leave this one to Yoda.
TV Rating: 3.1
After the match, Calo attacks Psicosis until La Parka runs to the ring with a balsa wood chair. To stop Calo from continuing his attack, La Parka SHATTERS the balsa wood chair across Calo's back. Guerrera comes to the ring as Psicosis inadvertently dropkicks La Parka out of the ring. Next, Guerrera clotheslines Psicosis over the top rope to the floor. I smell a tag match.
HOUR #2!
Match 5: "Nature Boy" Ric Flair, the "Crippler" Chris Benoit, & Steve "Mongo" McMichael (w/ Debra) versus Vicious & Delicious & Masahiro Chono (w/ Vincent)
Highlights:
Bagwell gave Flair a cross corner whip followed by a back drop.
As he dropkicked Flair, Bagwell delivered a clothesline.
Shortly after, Benoit gave Chono a snap suplex.
When the Horsemen taunted Chono, Benoit delivered a clothesline.
He then mounted the top turnbuckle and hit a diving head butt.
After Bagwell came in, he clotheslined Benoit.
All six wrestlers were in the ring.
Suddenly, Vincent ran in and gave Mongo a double axe handle.
Referee Nick Patrick then called for the bell disqualifying the nWo.
Rating: DUD
Summary: More fluff than stuff even with Buff involved.
TV Rating: 3.2
After the match, Mongo retrieves the briefcase from Debra and WALLOPS Vincent with it.
Video airs featuring the feud between Benoit and Kevin Sullivan. They will battle in a retirement match at Bash at the Beach '97 on 7/13.
Match 6: Wrath & Mortis (w/ James Vandenberg) versus High Voltage
Highlights:
After Wrath gave Kaos a cross corner whip, he delivered a belly-to-back suplex.
He then mounted the top turnbuckle and hit a flying clothesline.
Upon giving Kaos a big boot, Wrath set up for the Meltdown.
Abruptly, Glacier came to ringside and distracted Wrath.
Meanwhile, Miller crawled into the ring and hit the Feliner on Mortis.
Rage then fell atop Mortis and pinned him.
UPSET CITY!
Rating: DUD
Summary: The pseudo-Mortal Kombat feud continues.
TV Rating: 3.6
Outside the arena, a white Cadillac limousine arrives but no one emerges...yet.
Promo for Bash at the Beach '97 airs. It will be LIVE on PPV on 7/13. Order NOW!
Lee Marshall then delivers the 1-800-COLLECT road report from "Memphis, TN." I bet if you asked Lee what a Memphis Belle was, he'd think there was a crack in it.
Wow! It's Raven! Could he be the impact player?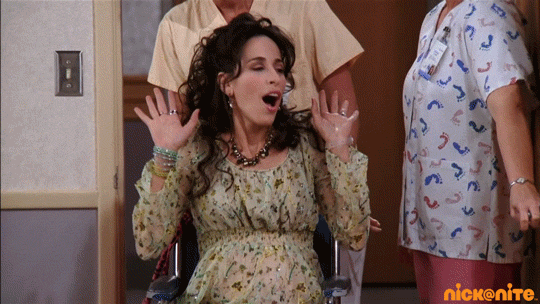 Match 7 for the WCW US title: Jeff Jarrett (champion) versus Konnan
Highlights:
Jarrett reversed a cross corner whip, leap-frogged, and gave Konnan a hip toss.
As Konnan came back with a dropkick, Jarrett responded with a DDT.
He then gave Konnan the ten-punch count-along and a cross corner whip. However, he ate a back elbow on his follow-through.
After Konnan face-planted Jarrett, he delivered a clothesline.
In the meantime, the Horsemen came to ringside.
Konnan then gave Jarrett a somersault clothesline and spat at Flair.
Seeing his opponent distracted, Jarrett delivered a chop block.
He then hooked the figure-four leg lock, but Konnan reversed it.
As Jarrett countered, Flair grabbed his arms for leverage.
Konnan submitted so Jarrett retained.
Rating: DUD
Summary: Hmmm…how will the Horsemen drama turn because of this?
TV Rating: 3.5
After the match, the Horsemen enter the ring while Flair struts with Jarrett. Okerlund interviews Jarrett who distinguishes Flair from the other Horsemen. As Flair touts Jarrett, he relieves Jarrett of his Horseman duties much to Jarrett's disgust and dismisses him. Debra then equates Jarrett to a "skunk at a lawn party." In response, Jarrett wants to put Flair "out to pasture."
We then revisit Nitro from 7/29/96 when Mysterio launched himself from a trailer only to get darted by Nash head-first into it. Following that, we revisit the 4/21 episode when Nash jackknife-powerbombed Mysterio.
Match 8: WCW World tag team champion Kevin Nash versus Rey Mysterio, Jr.
Highlights:
As Mysterio made his entrance, he hit a missile dropkick.
He then delivered a series of dropkicks followed by a springboard somersault kick for 2.
To best describe Nash's kick-out would be to call it an eruption.
Mysterio then attempted a sunset flip, but Nash countered with a vicious atomic drop. Poor Mysterio might want to inform his wife to get the ice packs ready.
As Nash picked up Mysterio, he launched him across the ring.
He then gave Mysterio a crotch chop followed by a jackknife powerbomb.
1-2-3.
Nash won.
Rating: *
Summary: As predictable as it looks on paper.
TV Rating: 3.5
After the match, Nash delivers a second jackknife powerbomb and nails referee Scott Dickinson. Konnan comes to the ring while Nash gives Mysterio a third jackknife powerbomb. When Konnan enters the ring, Nash leaves. Konnan then hooks a knee bar causing Mysterio to scream in pain.
After a commercial break, Mysterio exits the ring via stretcher. Tenay then tries to interview Raven at ringside, but Raven remains stoic.
Match 9: Diamond Dallas Page, the "Total Package" Lex Luger, & Giant (w/ Kimberly) versus "Macho Man" Randy Savage & the Outsiders (w/ Elizabeth)
Highlights:
As Nash made his entrance, he wore Dickinson's toupee.
During a commercial break:
THE FOLLOWING ANNOUNCEMENT HAS BEEN PAID FOR BY THE NEW WORLD ORDER:
Buy the shirt! Send it to Rock Star Gary. Make it an XL.
THE PRECEDING ANNOUNCEMENT HAS BEEN PAID FOR BY THE NEW WORLD ORDER.
While DDP made his entrance, his ribs were taped.
After another commercial break, all six wrestlers were in the ring.
Luger then gave Hall the ten-punch count-along.
When the Las Vegas faithful chanted "We Want Sting," Giant gave the Outsiders a double head butt.
He then charged, but the Outsiders backdropped him out of the ring.
Suddenly, Hogan came to the ring and WAFFLED Giant in the back with the World title belt.
DDP then gave Savage the Diamond Cutter, but Hogan nailed Luger with the belt.
As more nWo members joined the fray, Nash hammered DDP's ribs with the belt.
Savage then hit the big elbow to DDP.
After Savage delivered another big elbow, a Sting imposter appeared among the Las Vegas faithful.
Savage then gave DDP big elbow #3 before the real Sting rappelled from the ceiling.
When Sting entered the ring, he chased the nWo members away.
Abruptly, Curt Hennig emerged through the entrance. Holy impact players, Batman! We've not seen Hennig since 10/21/96 on RAW.
Raven then jumped the steel railing, and WE'RE OUTTA TIME!
Rating: NONE
TV Rating: 4.1
Conclusion: Absolutely MOLTEN ending to a great show with tons of angle development. All the hype that was bestowed upon this episode was justified. In my estimation, RAW is WAR doesn't stand a chance.
So, what's on RAW is WAR?
Overall TV Rating: 3.3
Stay tuned for RAW Is WAR 6-30-97!
Comments? Suggestions? Send them to me at rsg@rockstargary.com and follow me on Twitter (@rockstargary202).
Custom Search