WELCOME TO ROCK STAR GARY REFLECTIONS!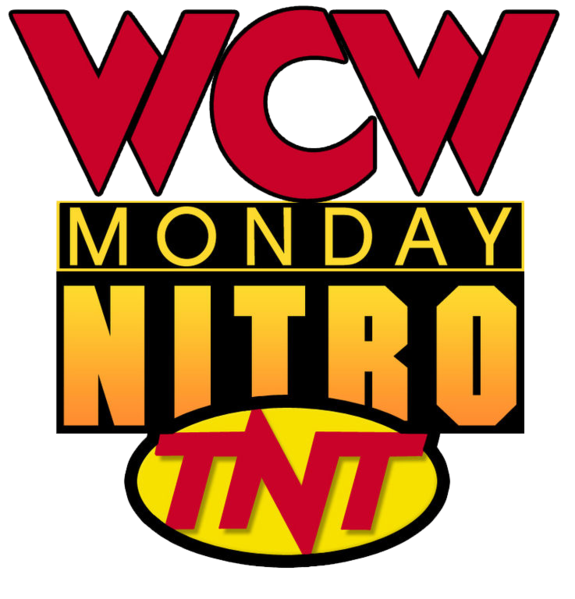 WCW Monday Nitro 6-23-97
Live from Macon, GA
Airdate: June 23, 1997
Attendance: 7,007 (5,750 paid)
Hosted by Tony Schiavone, Larry Zbyszko, "Iron" Mike Tenay, & Bobby "The Brain" Heenan
What's up with Eddie Guerrero this week? What transpires between Piper and Flair? Read on!
Opening montage.
"Mean" Gene Okerlund opens the show at the entrance to interview DDP with Kimberly. DDP informs us that the reason he's been vague about his mystery partner at the PPV is because he "(loves) surprises." At Bash at the Beach '97, he'll be ready to surprise Hall and Savage. As Kimberly acknowledges her hatred for surprises, she contacted JJ Dillon earlier today to sign a match for tonight between DDP and Scott Hall.
Match 1: Public Enemy versus La Parka & Damien
Highlights:
While Public Enemy made their entrance, Schiavone hyped the mainstream-attention-grabbing main event of the upcoming PPV—Hogan and Rodman versus Luger and Giant.
When Grunge tried to ram his opponents into one another, it backfired as they double-clotheslined him and followed with a double elbow drop.
Rocco then came in and wiped them out with a double clothesline.
As Rocco tagged in, he mounted the top turnbuckle and lowered the boom on Damien.
Damien then reversed an Irish whip sending Rocco into a knee by La Parka and followed with a clothesline.
After La Parka and Damien gave Rocco a cross corner whip, they executed a Whisper in the Wind.
La Parka then slammed Rocco, but Damien missed a moonsault.
Hot tag Grunge.
When Grunge dispatched Damien outside the ring, Public Enemy gave La Parka a double back drop.
Grunge then rammed Damien face-first into the apron and placed him on a table.
With Grunge's help, Rocco hit a somersault senton over the top rope through both Damien and the table.
While referee Mickey Jay focused on the action outside the ring, La Parka brought a steel chair into the ring and WALLOPED Grunge in the back with it.
1-2-3.
La Parka and Damien won.
Rating: *
Summary: If Public Enemy were seeking credibility as a tag team contender, they just blew it.
TV Rating: 2.2
On WCW Saturday Night, Steven Regal defends the TV title against Bobby Eaton. Also, Jeff Jarrett faces Scotty Riggs while some newcomer wrestles "Nature Boy" Buddy Landel in a dark match.
At the entrance, Okerlund interviews Eddie Guerrero who wants to clear the air about Chavo's offer to substitute for him last week. Chavo then appears and refutes Eddie's claim. To repair their relationship, Eddie offers his Cruiserweight title shot tonight to Chavo. He then lets it slip that he already received the go-ahead from Dillon about it much to the dislike of Chavo.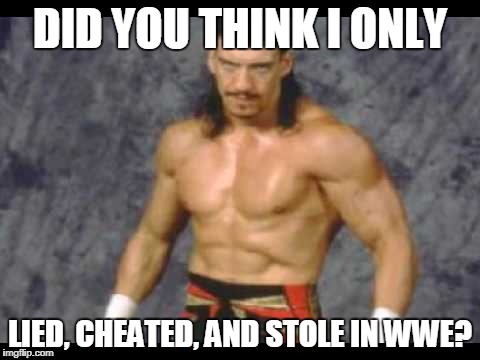 Prior to the next match, we revisit Nitro from two weeks ago when Wright stole a victory from Jericho.
Match 2: "Lionheart" Chris Jericho versus "Das Wunderkind" Alex Wright
Highlights:
After a leap frog, Jericho gave Wright a spinning heel kick.
He then clotheslined Wright over the top rope to the floor.
Shortly after, Jericho delivered a flying forearm, and Wright scrambled to the apron.
Jericho then hit a springboard elbow smash sending Wright down to the floor.
Upon tossing Wright back in, Jericho mounted the top turnbuckle, leaped, but ate a dropkick.
Wright then gave Jericho a cross corner whip followed by a flying headscissors.
As he delivered a leg lariat, Wright hit a snap suplex.
He then mounted the top turnbuckle and hit the big stomp.
When Jericho came back with a Lionsault, he got 2.
He then gave Wright a spinning thrust kick, a cross corner whip, and a powerbomb when Wright tried to float over one time too many.
As Jericho hooked the Liontamer, Wright submitted.
Jericho won.
Rating: **
Summary: Good match that showcased a hold given to Jericho by Benoit.
TV Rating: 2.5
We then revisit the Steiners-Harlem Heat match from Great American Bash '97 when Vincent interfered. Next, we witness Dillon's announcement of tonight's match followed by the beatdown of Vincent by Harlem Heat.
Match 3: Harlem Heat (w/ Sister Sherri) versus the Steiners
Highlights:
Booker T gave Scott a cross corner whip but ate boot on his follow-through.
As Stevie Ray assisted Booker T in double-teaming Scott, Booker T hit a Harlem sidekick.
He then gave Scott another cross corner whip but came up empty on his follow-through.
After he dispatched Stevie Ray from the heel corner, Scott gorilla-press-slammed Booker T.
Rick tagged in as Tenay shilled the LIVE audiocast of Saturday Nitro in Inglewood, CA.
Meanwhile, Stevie Ray gave Rick the big boot.
Rick then reversed a cross corner whip and delivered a belly-to-back suplex to Stevie Ray for 2.
When Booker T tagged in, he attempted a suplex only for Rick to block it and deliver one of his own.
Rick then caught a leaping Booker T and powerslammed him for 2.
As Scott tagged in, he gave Booker T a belly-to-belly suplex for another 2.
Rick tagged in, but Harlem Heat double-teamed him while Scott distracted referee Nick Patrick.
After Booker T tagged in, he gave Rick a leg lariat.
He then missed an elbow drop but rebounded with a spinaroonie.
When Booker T attempted another Harlem sidekick, Rick caught and drove Booker T down to the mat to a thunderous roar from the Macon faithful.
Hot tag Scott.
After giving Harlem Heat each a Steinerline, Scott delivered a butterfly bomb to Booker T.
All four wrestlers were in the ring.
As the Steiners attempted the Steinerizer, Stevie Ray interrupted.
Rick then leaped from the top turnbuckle but ate a shot to the midsection.
With Sherri on the apron, Rick gave Booker T an Irish whip directly into her.
Fortunately for Sherri, Stevie Ray caught her.
Rick then mounted the top turnbuckle and hit the bulldog on Booker T.
1-2-3.
The Steiners won.
Rating: ***
Summary: Good match, but Rick's bulldog could have wrenched Booker T's neck. He'd better be careful with that move going forward.
TV Rating: 3.0
At the entrance, Okerlund interviews Bagwell and Norton who refer to themselves as Vicious and Delicious. The Steiners then cut a promo on the Outsiders.
Tenay then shares a video about Miller. I take a quick power nap.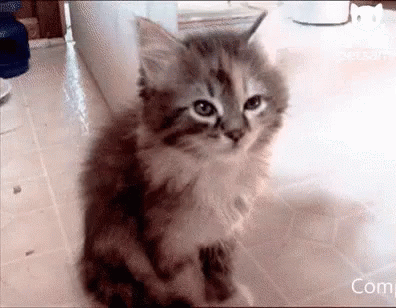 After a commercial break, Schiavone shills the audiocast of Saturday Nitro from Inglewood, CA.
Match 4: Hector Garza versus Villano IV
Highlights:
After a clothesline, Villano IV hit a Diamond Cutter. Ooh, someone's in trouble.
He then vaulted Garza to the floor and hit a tope suicida.
Next, he gave Garza a cross corner whip followed by a corner clothesline.
As the Macon faithful chanted "boring," Garza hit a lariat.
However, when he attempted a cross body block, Garza came up empty.
He then reversed a cross corner whip, got vaulted to the apron, somersaulted off the top rope, and gave Villano IV a back drop.
Meanwhile, the Macon faithful hit the beer garden because the only sound you heard in the Coliseum was crickets.
Garza then executed a huracanrana for 2.
When he made a second attempt, Villano IV countered with a powerbomb for 2.
After a powerslam, Villano IV got another 2 with an arrogant cover.
He then delivered a shoulder breaker, mounted the top turnbuckle, but missed a moonsault.
As Garza delivered a dropkick, Villano IV sought refuge outside the ring.
Garza then hit a baseball slide as well as a tilt-a-whirl backbreaker on the floor.
Afterward, he mounted the top turnbuckle and delivered the corkscrew planch to ZERO reaction.
Back in the ring, Garza gave Villano IV a snap suplex followed by a standing moonsault.
1-2-3.
Garza won.
Rating: *
Summary: Showcase match for Garza who gave Villano IV too much offense. The Macon faithful couldn't care less.
TV Rating: 2.9
In the ring, Okerlund interviews Luger and Giant. That enables Schiavone to shill Bash at the Beach '97 LIVE on PPV on 7/13. While Luger calls Hogan a "quitter," Giant's ready to stick "a big Giant hook in the Worm."
HOUR #2!
Match 5 for the WCW Cruiserweight title: Syxx (champion w/ Scott Hall) versus Chavo Guerrero, Jr.
Highlights:
After a leap frog, Chavo gave Syxx a flying headscissors.
He then ducked a clothesline and hit a flying forearm.
As Syxx reversed a cross corner whip, Chavo leaped to the top turnbuckle but missed a cross body block.
Syxx then delivered a leg lariat followed by a series of kicks in the corner.
After a Bronco buster, Syxx hit a Michinoku driver.
He then gave Chavo a pair of leg drops and a cross corner whip but came up empty on his follow-through.
When Syxx reversed an Irish whip, Chavo hooked a victory roll for 2.
Meanwhile, Eddie emerged through the entrance to watch his nephew.
Chavo then gave Syxx the ten-punch count-along followed by a clothesline for another 2.
Upon dropkicking Syxx between the ropes to the floor, Chavo mounted the top turnbuckle and hit a tope. Woohoo!
While referee Scott Dickinson paid attention to Syxx outside the ring, Hall entered the ring and gave Chavo an Outsider Edge.
In the meantime, Eddie remained at the entrance instead of helping his nephew against the nWo.
After Syxx hooked the Buzzkiller., Chavo tapped.
Syxx retained.
Rating: **
Summary: Another SNEAKY victory for Syxx thanks to Hall.
TV Rating: 3.6
Prior to the next match, we revisit Nitro from two weeks ago when Konnan was laid out in the ring with a broken broom next to him. We then witness Kevin Greene's attack of Mongo.
Match 6: Steve "Mongo" McMichael (w/ Debra) versus Konnan
Highlights:
According to Schiavone, Jeff Jarrett's on "Horseman probation."
When Konnan challenged Mongo to a three-point stance contest, he lost miserably.
After a pair of three-point stance tackles, Mongo clotheslined Konnan.
Shortly after, Konnan delivered a somersault clothesline.
Suddenly, Hugh Morrus emerged from the entrance wielding a wooden stick.
With Konnan distracted, Mongo grabbed him and delivered the tombstone piledriver.
1-2-3.
Mongo won.
Rating: DUD
Summary: More angle than match with the Morrus distraction.
TV Rating: 3.7
After the match, Schiavone notes that Mongo will challenge Jarrett for the US title at Bash at the Beach '97.
We then see a video about Chris Benoit in his quest to destroy Kevin Sullivan. First, he beat Barbarian on Nitro. Second, he defeated Meng in a death match at Great American Bash '97. Third, Sullivan and Benoit brawled in Boston.
Lee Marshall then delivers the 1-800-COLLECT road report from "Las Vegas, NV." Methinks when Lee is offered some chips, he wants to know what kind of dip goes with it. Of course, Heenan wants to "push him off Hoover Dam."
In the ring, Okerlund interviews "Rowdy" Roddy Piper. When Piper jokes about Flair's prowess, the "Nature Boy" emerges from the entrance. After Piper and Flair exchange words, Mongo, Benoit, and Debra hit the ring. When Mongo disses Piper's "skirt," Piper responds by calling him a "big goof." Benoit then insults Piper, and fists start flying.
Flair throws a mini-tantrum, attempts to nail Piper, but eats a knuckle sandwich instead. WE HAVE A HEEL TURN! As Flair begs off in the corner, Piper's ready to make mincemeat out of him until Mongo WALLOPS Piper with the Haliburton. Benoit then applies the Crippler Crossface, and the Horsemen triple-team Piper.
Match 7: Glacier & Ernest "the Cat' Miller versus High Voltage
Highlights:
When High Voltage attacked them at the onset, Glacier and Miller cleared the rings with karate kicks.
As Rage tagged in, Kaos hooked Glacier's legs for a sunset flip, but Rage springboard-bulldogged Glacier.
While Miller distracted referee Mark Curtis, High Voltage double-teamed Glacier in their corner.
Kaos tagged in, reversed a cross corner whip, but came up empty on his follow-through.
In the meantime, Wrath, Mortis, and James Vandenberg watched the match from the entrance.
After a slam by Kaos, Rage tagged in but missed a springboard senton splash.
Hot tag Miller.
With all four wrestlers in the ring, Glacier gave Kaos a Cryonic kick.
Miller then finished off Rage with the Feliner.
1-2-3.
Glacier and Miller won.
Rating: *
Summary: Showcase match for Glacier and Miller.
TV Rating: 4.0
After the match, Wrath and Mortis race to the ring, but Miller and Glacier are ready for them.
An nWo video featuring Hogan and Rodman airs.
THE FOLLOWING ANNOUNCEMENT HAS BEEN PAID FOR BY THE NEW WORLD ORDER:
Buy the shirt! Send it to Rock Star Gary. Make it an XL.
THE PRECEDING ANNOUNCEMENT HAS BEEN PAID FOR BY THE NEW WORLD ORDER.
Match 8: Diamond Dallas Page (w/ Kimberly) versus Scott Hall (w/ "Macho Man" Randy Savage & Elizabeth)
Highlights:
As the nWo made their entrance, Kimberly sought refuge backstage.
The Macon faithful chanted "We Want Sting" while Tenay shilled the "impact player" debuting next week.
Hall then worked on DDP's taped ribs until DDP came back with an inverted atomic drop.
When DDP attempted a piledriver, Hall backdropped him over the top rope to the floor. Where's the DQ?
Not THAT DQ, but I'll take a blizzard please.
Hall then distracted referee Randy Anderson so that Savage could make DDP taste the steel railing. It must have tasted like the Outkast's Stankonia at the Rookery. How dastardly!
After Hall joined him on the floor, he rammed DDP shoulder-first into the steps.
He then tried to pin DDP with his feet on the ropes but only got 2.
Upon face-planting DDP, Hall distracted Anderson again, and Savage nailed DDP.
Hall then attempted a vertical suplex, but DDP countered with a single-arm DDT.
As Hall unwound the tape, DDP hit a discus clothesline.
He then signaled for the Diamond Cutter so Savage entered the ring and ambushed him.
As you'd expect, Anderson called for the bell disqualifying Hall.
Page won by DQ.
Rating: *
Summary: Yet another schmozz. Could we have another nWo beatdown forthcoming?
TV Rating: 4.2
Yep. After the match, Hall and Savage double-team DDP. Hall then places DDP atop the top turnbuckle and hits a belly-to-back superplex. When Sting appears among the Macon faithful, he points his bat at Savage who has mounted the top turnbuckle. Savage then hits the big elbow, and Sting storms the ring to rescue DDP. With debris scattered around the ring, the Macon faithful chants "Sting." The nWo tries to attack, but Sting nails each of them with the bat. WE'RE OUTTA TIME!
Conclusion: Another hot ending to a decent program. With the deceitful Eddie Guerrero, the Steiners-Heat match, and the Horsemen turning on Piper, Nitro was action-packed going into a highly-publicized episode next week. I can't wait!
For you wrestling trivia buffs out there, in a dark match, Sgt. Buddy Lee Parker lost to a newcomer by the name of Bill Goldberg. You might have heard of him.
What's on RAW is WAR?
TV Rating: 3.2
Stay tuned for RAW Is WAR 6-23-97!
Comments? Suggestions? Send them to me at rsg@rockstargary.com and follow me on Twitter (@rockstargary202).
Custom Search