WELCOME TO ROCK STAR GARY REFLECTIONS!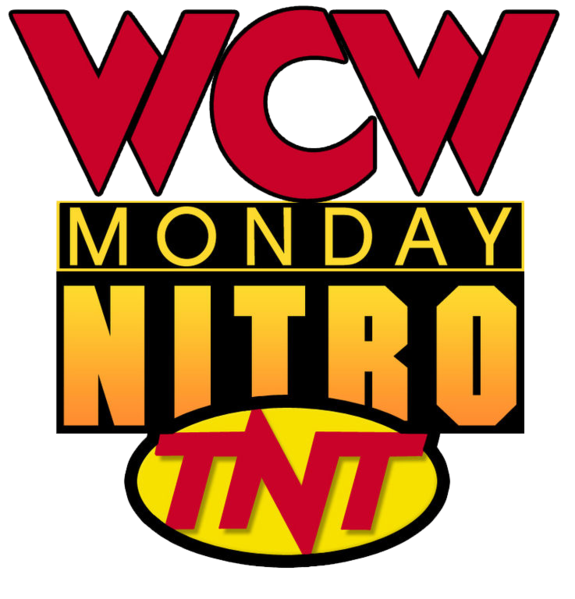 WCW Monday Nitro 6-16-97
Live from Chicago, IL
Airdate: June 16, 1997
Attendance: 16,500 (13,953 paid)
Hosted by Tony Schiavone, Larry Zbyszko, "Iron" Mike Tenay, & Bobby "The Brain" Heenan
Dennis Rodman in the main event of Nitro? That's crazy! What other lunacy occurs tonight? Read on!
As the program begins, a black limousine pulls up backstage to "Voodoo Child" by Jimi Hendrix. Unfortunately for the WWE Network audience, it's overdubbed by the familiar "Rockhouse" by Frank Shelley. The nWo emerges, and Rodman walks among them. While they walk backstage smoking cigars, they also exchange hand gestures.
After Schiavone shills Bash at the Beach on 7/13, Hogan, Rodman, and Bischoff enter the ring. Hogan then cuts a promo and challenges Luger and Giant TONIGHT. When Rodman gets the microphone, he refers to Luger as "Lex Luthor." Somewhere, Superman is confused. Regardless, Rodman calls them out too.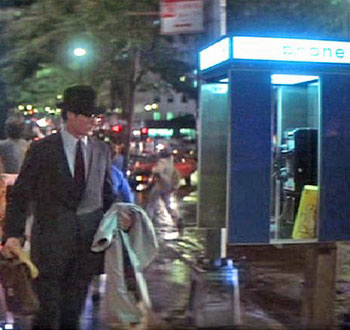 Match 1: Glacier versus Mortis (w/ James Vandenberg & Wrath)
Highlights:
Oh, brother. It's time to hit the concession stand for some Old Style.
They begin the match on the floor as Mortis reversed an Irish whip sending Glacier back-first into the steel railing.
After Mortis set up the steps, he attempted a Rocker Dropper from the apron to them, but Glacier crotched him instead. OUCH!
They then entered the ring, but Vandenberg grabbed Glacier's boot so that Mortis could nail Glacier.
Upon mounting the second turnbuckle, Mortis successfully delivered the Rocker Dropper for 2. Innovative!
Wrath then got up on the apron, but Glacier reversed an Irish whip sending Mortis into Wrath.
Next, Glacier hit the Cryonic kick.
1-2-3.
Glacier won.
Rating: ½*
Summary: Same story, different day. Glacier wins to remain undefeated, but Vandenberg's army gangs up on him afterward, right?
Yep, after the match, Wrath enters the ring and manhandles Glacier in the corner. Meanwhile, Vandenberg also enters the ring carrying handcuffs. Mortis and Wrath then double-team Glacier until Ernest Miller leaps over Vandenberg and delivers spinning thrust kicks to both Wrath and Mortis. The babyfaces then kick the heels over the top rope to the floor. When WCW Security tries to remove Miller, Glacier calls them off.
At the entrance, "Mean" Gene Okerlund interviews a despondent Madusa who thanks the fans for their support. She can't keep herself from crying as she says goodbye. Aw. Goodbye, Madusa. Hope to see you surface again really soon. Although she said she retired, she kept her WCW commitments in Germany defeating Luna on 6/19, 6/21, and 6/22.
Prior to the next match, we revisit last week's show when Eddie cost Malenko the US title. Malenko then grabs the microphone and calls out Eddie.
Match 2: Dean Malenko versus Chavo Guerrero, Jr.
Highlights:
Instead of Eddie, Chavo answered the challenge.
Chavo reversed an Irish whip, leap-frogged Malenko, and delivered a hip toss.
He then gave Malenko a dropkick, got reversed on an Irish whip, but hooked a flying headscissors.
When Chavo missed another dropkick, Malenko whipped him into the corner and followed with a corner clothesline.
He then gave Chavo a cross corner whip and took him down by the legs.
On the floor, Malenko set Chavo's leg on the steel railing and dropkicked it. OUCH!
He then whipped Chavo back-first into the steel railing and tossed him back in.
As Chavo came back with a sunset flip, he got 2.
Malenko then hit a clothesline and a delayed vertical suplex for 2.
Shortly after, Malenko pancaked Chavo and hooked the Texas Cloverleaf.
Meanwhile, Eddie emerged through the entrance.
Malenko won by submission.
Rating: **
Summary: Showcase match for Malenko.
After the match, Eddie stares down Malenko who saunters after Eddie.
On WCW Saturday Night, Jericho gets a Cruiserweight title shot, and Luger and Giant face Norton and Bagwell.
We then see Okerlund and Mark Madden interviewing Flair for the WCW web site.
Prior to the next match, we revisit last week's episode when La Parka demolished Calo with a balsa wood chair. What will the sequel entail?
Well, not THAT sequel.
Match 3: La Parka versus Super Calo
Highlights:
At the onset, La Parka charged at Calo but came up empty.
He then gave Calo a cross corner whip, but Calo climbed the turnbuckles to escape any further onslaught.
After a lariat, La Parka received a cross corner whip, floated over, and hit a pair of kicks for 2.
Calo then leap-frogged La Parka and delivered a monkey flip.
When La Parka sought refuge outside the ring, Calo hit a tope suicida and landed in the front row again. LOOK OUT BELOW! Talk about getting your money's worth with those pricey seats.
Shortly after, La Parka tied Calo to the Tree of Woe and delivered a powerbomb for 2.
He then mounted the top turnbuckle but missed a corkscrew moonsault.
As Calo placed La Parka atop the top turnbuckle, he joined and gave La Parka a super huracanrana.
1-2-3.
Calo won.
Rating: **
Summary: More daredevil action from Calo.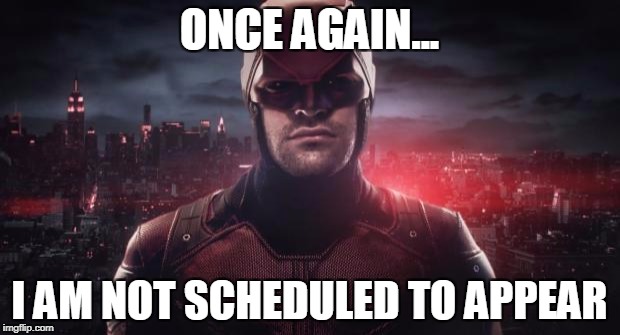 After the match, La Parka puts a knee into Calo's back sending him to the floor. He then joins, grabs a plastic chair, and CROWNS Calo with it. YEE-OUCH!
Valvoline sponsors the replay.
At the entrance, Okerlund interviews Luger and Giant who want to get ahold of Rodman and Hogan TONIGHT.
Match 4: Harlem Heat (w/ Sister Sherri) versus the Amazing French Canadians (w/ Col. Parker)
Highlights:
As the Canadians made their entrance, a pro-WCW fan held up a "RAW is CRAP" sign.
While Harlem Heat entered, more anti-WWF signage was shown.
The Canadians then double-teamed Booker T at the onset and delivered a double stungun.
After they tossed Booker T outside the ring, Parker put the boots to him.
Ouellet then made Booker T taste the steel railing. It must have tasted like the Cajun meatloaf sandwich at Buddy Guy's.
Back in the ring, Rougeau gave Booker T a cross corner whip and then whipped Ouellet into him.
Ouellet then slammed Booker T, mounted the second turnbuckle, and hit a double axe handle for 2.
Shortly after, Ouellet delivered a running guillotine to Booker T.
He then missed a clothesline, but Booker T didn't miss a flying forearm.
Hot tag Stevie Ray.
After he slammed Ouellet, Stevie Ray gave Rougeau a Mafia kick.
Booker T tagged in, mounted the top turnbuckle, and Harlem Heat hit the Heat Bomb.
Meanwhile, Parker got up on the apron to distract Parker causing a false pin.
Rougeau then entered the ring and WALLOPED Booker T with Parker's boot for 2.
As Stevie Ray made a blind tag, Booker T reversed an Irish whip.
Harlem Heat then hit the Big Apple Blast on Rougeau.
1-2-3.
Harlem Heat won.
Rating: ***
Summary: Good effort by Harlem Heat as they maintain their #1 contender status.
At the entrance, Okerlund interviews Chairman of the WCW Executive Committee J.J. Dillon. With Harlem Heat standing by, Dillon claims their victory last night was "tainted." For the sake of fairness, on Nitro next Monday, a rematch will occur. Suddenly, Vincent emerges and states that last night's victory was "an early Christmas present from the Outsiders." Harlem Heat then double-teams Vincent until the segment ends.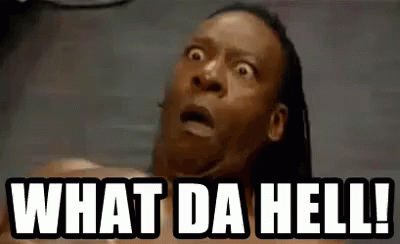 OK, I have a gripe. Schiavone mentions that Nitro will emanate from Macon, GA next week. As he references the 3/3 Nitro from Atlanta, it pisses me off that WCW equates Macon with Atlanta. From downtown Atlanta, it's over eighty miles to Macon. Isn't Atlanta a big enough city to justify WCW Monday Nitro more than once every blue moon?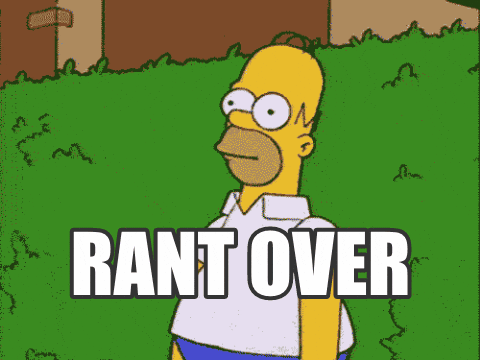 HOUR #2!
Match 5 for the WCW Cruiserweight title: Syxx (champion w/ the Outsiders) versus Rey Mysterio, Jr.
Highlights:
Syxx gave Mysterio a flapjack as Nash blew smoke in Mysterio's face. How dastardly!
Next, he delivered a pair of leg drops before Hall flicked his cigar ashes on Mysterio's mask.
Syxx then hit a Bronco buster followed by a sit-out slam.
As he mounted the top turnbuckle, Syxx missed a somersault senton.
He then reversed an Irish whip but fell victim to a flying headscissors.
When Syxx reversed a cross corner whip, Mysterio gave him another flying headscissors.
He then mounted the top turnbuckle, and hit a somersault plancha with Syxx on the floor. Wow!
After Syxx got up on the apron, he missed another somersault senton.
Mysterio then mounted the top turnbuckle again and delivered a huracanrana.
Before he could hook the legs, Hall entered the ring only to eat a Mysterio dropkick.
As Nash tried to interfere, Mysterio used Syxx as a springboard to kick Nash back down to the floor. Impressive!
He then vaulted Hall over the top rope to the floor.
With Mysterio distracted, Syxx hit a leg lariat.
When he hooked the Buzzkiller, Mysterio submitted.
Syxx retained.
Rating: ***
Summary: While Mysterio was severely outnumbered, he held his own quite well.
After the match, Nash gives Mysterio a jackknife powerbomb, and referee Mark Curtis quickly removes Mysterio from the ring. Nash then gets on the microphone and strokes his ego. As Hall gets his turn, he offers a "whatever" to Flair and Piper for last night. He then introduces "Macho Man" Randy Savage and Elizabeth.
As Savage relishes in his victory from last night, the Chicago faithful chants "D-D-P." As if on cue, DDP, standing among the Chicago faithful, calls out Savage. When he mentions that Savage currently teams up with Hall, DDP notes that he knows Hall better than anyone else. Sshh. Don't tell Scott's wife Dana. While standing next to Kimberly, DDP states that he found himself a tag team partner but won't reveal his identity. He then challenges them to a tag team match at Bash at the Beach.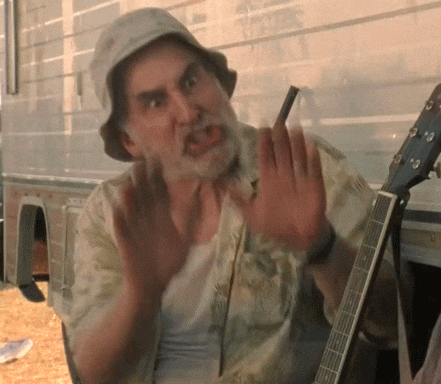 Prior to the next match, with Dragon already in the ring, Onoo intercepts Jericho during his entrance and tries to pay him off. When Onoo attempts to photograph the two of them, Jericho pie-faces him. Way to go, Lionheart!
Match 6: Ultimo Dragon versus "Lionheart" Chris Jericho
Highlights:
After a leap frog, Jericho hit a shoulder block followed by a leg drop for 2.
He then delivered a vertical suplex for another 2.
As Dragon landed on his feet after a back drop attempt, he unleashed a series of kicks to Jericho.
He then delivered a dropkick, but Jericho dumped him to the apron and guillotined him using the top rope.
When Dragon returned to the apron, Jericho hit a springboard dropkick sending him back to the floor.
Jericho then mounted the top turnbuckle and hit a missile dropkick to Dragon on the floor.
Back in the ring, Jericho gave Dragon a lariat for 2.
After a cross corner whip, Dragon placed Jericho atop the top turnbuckle, but both wrestlers blocked top rope maneuvers before crashing down to the mat.
Dragon then hooked la magistral cradle for 2.
Next, he gave Jericho a somersault huracanrana for another 2.
When he tried a second huracanrana, Jericho countered with a pair of powerbombs for 2.
A victory roll by Jericho was then followed by a pinfall reversal by Dragon for 2.
Afterward, Dragon hit a tiger suplex and pinned Jericho.
Rating: ***
Summary: Good effort by Jericho only to be outdone by Dragon.
Lee Marshall then delivers the 1-800-COLLECT road report from "Macon, GA." Go peel a Vidalia onion, Lee and leave us alone.
At the entrance, Okerlund interviews "Rowdy" Roddy Piper who questions Flair's whereabouts from last night. When Piper calls him out, Flair asks him if he won the match. HA! He then shakes Piper's hand and stands by him. The pot has yet to finish boiling.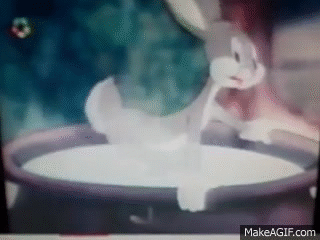 Match 7: WCW US champion Jeff Jarrett & Steve "Mongo" McMichael (w/ Debra) versus Scott "Flash" Norton & Buff Bagwell
Highlights:
When Norton gave Mongo a cross corner whip, he followed with an avalanche.
Mongo then reversed a cross corner whip and hit a bulldog.
Next, he delivered a three-point stance clothesline and tagged in Jarrett.
Norton then reversed an Irish whip and gave Jarrett a shoulder block.
While Norton distracted referee Mark Curtis, Bagwell guillotined Jarrett using the second rope. SNEAKY!
Norton then gave Jarrett a cross corner whip, caught him during a float-over, but ate a dropkick to the back.
As Jarrett delivered a belly-to-back suplex, he mounted the second turnbuckle.
He then leaped but got caught by Norton.
After Bagwell tagged in, he gave Jarrett a back elbow.
He then hit a standing dropkick and thwarted a sunset flip attempt with a knuckle sandwich.
I bet you thought I forgot about those, eh?
When Jarrett reversed an Irish whip, he caught Bagwell with an inverted atomic drop.
He then delivered a swinging neckbreaker followed by a running guillotine.
As Bagwell gave Jarrett a cross corner whip, he ate boot on his follow-through.
Jarrett then slammed Bagwell, mounted the second turnbuckle, and hit a fist drop.
When Bagwell reversed an Irish whip, he clotheslined Jarrett.
Norton tagged in and gave Jarrett a backbreaker.
After Bagwell tagged in, he delivered a splash for 2.
He then nailed Mongo who promptly came in.
As the Horsemen gave Bagwell a double back drop, Jarrett wanted Mongo to strut with him.
Instead, Mongo gave Jarrett a tombstone piledriver.
WE HAVE A BREAK-UP!
1-2-3.
Bagwell and Norton won.
Rating: ***
Summary: More angle than match as Mongo gave Jarrett his comeuppance for last night.
THE FOLLOWING ANNOUNCEMENT HAS BEEN PAID FOR BY THE NEW WORLD ORDER:
Buy the shirt! Send it to Rock Star Gary. Make it an XL.
THE PRECEDING ANNOUNCEMENT HAS BEEN PAID FOR BY THE NEW WORLD ORDER.
Prior to the main event, Hogan and Rodman run down the babyfaces to the delight of the Chicago faithful.
Match 8: The "Total Package" Lex Luger & Giant versus WCW World champion Hollywood Hogan & Dennis Rodman (w/ the nWo)
Highlights:
After a commercial break, Rodman and Hogan left the ring only to be intercepted by the babyfaces.
Giant grabbed Rodman by the throat while Hogan used his trick knee to send Luger down to Gary, Indiana.
When Giant tried to chokeslam Rodman, Hogan nailed Giant from behind.
Giant then sauntered after Hogan, but Rodman SMASHED the WCW World title belt into Giant's back knocking him

OUT COLD

.
As Hogan put out Luger's lights with the belt, Rodman gave Giant a series of elbow drops.
The nWo then celebrated while a barrage of concessions gets tossed into the ring by the Chicago faithful.
No match.
Rating: NONE
Nash then hands Rodman a can of spray paint, and Rodman decorates the Giant while Hogan does the same to Luger. As the show goes off the air, the nWo poses for the camera.
Conclusion: Extremely HOT episode as the foundation for Bash at the Beach has been laid down. While two matches are etched in stone, a Mongo-Jarrett match is certainly plausible. Next week, the Steiners and Harlem Heat have a return match. Nitro has been on a hot streak, and this week was no exception. What's on RAW is WAR?
TV Rating: 3.3
Stay tuned for RAW Is WAR 6-16-97!
Comments? Suggestions? Send them to me at rsg@rockstargary.com and follow me on Twitter (@rockstargary202).
Custom Search