WELCOME TO ROCK STAR GARY REFLECTIONS!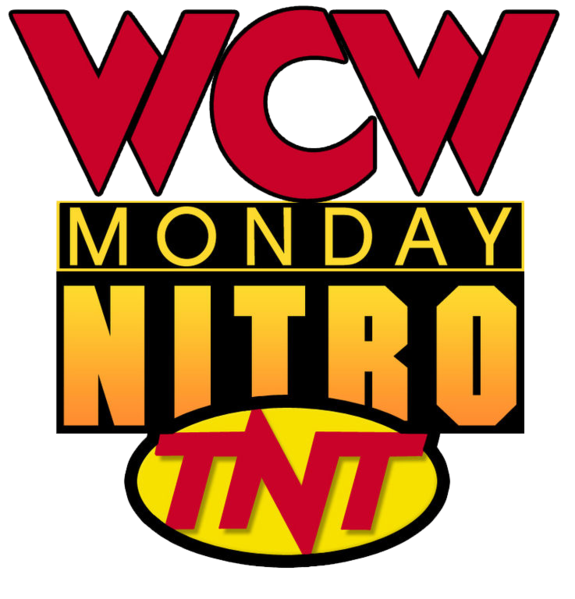 WCW Monday Nitro 6-2-97
Live from Dayton, OH
Airdate: June 2, 1997
Attendance: 4,951 (sold out)
Hosted by Tony Schiavone, Larry Zbyszko, & Bobby "The Brain" Heenan
How will WCW counter-program against RAW is WAR after losing a quarter hour last week? Read on!
As the program begins, Hall and Syxx are in the ring and lie about their "victory" at Slamboree. They then diss Flair and call him out. Suddenly, WCW Executive Committee chairman James J. Dillon hustles to the ring and informs Hall of his match with Flair TONIGHT. While Hall tries to sidestep by promoting the tag match at Great American Bash '97, Dillon refutes his bogus claim by declaring tonight's main event official unless Hall wants to forfeit the belts. That's quite the main event, but will it deliver?
Opening montage.
Match 1: Glacier versus "Das Wunderkind" Alex Wright
Highlights:
Oh, hell, the goober versus the cocky foreigner.
Wright attacked Glacier at the bell and landed a spinning heel kick.
After Wright tossed Glacier into the top turnbuckle, he celebrated. Pass the hefeweizen!
Glacier then caught him with the Cryonic kick.
1-2-3.
Glacier won.
Rating: *
Summary: The hot Dayton faithful booed Wright mercilessly as he failed miserably.
After the match, Vandenberg emerges from the entrance with Glacier's helmet. Mortis then hops the steel railing while Wrath appears on the opposite side of the ring. The heels then decimate Glacier until Wright interrupts to get his licks in. While Wright holds Glacier's arms, Mortis inadvertently superkicks Wright. Oops. Glacier comes back with a double clothesline and sends Wrath to the floor with a clothesline. Afterward, he gives Mortis the Cryonic kick to survive. Where's Ernest Miller?
In split-screen, Bagwell and Norton cut a promo on Luger and Giant. That must be a house show feud.
Match 2: Buff Bagwell (w/ Scott "Flash" Norton) versus "Desperado" Joe Gomez
Highlights:
Bagwell gave Gomez a cross corner whip but ate boot on his follow-through.
After a hip toss, Gomez missed a dropkick.
He then leap-frogged Bagwell and delivered a dropkick for 2.
As Gomez gave Bagwell the ten-punch count-along, Bagwell responded by guillotining him using the top rope. OUCH!
Bagwell then tossed Gomez outside the ring. With Gomez on the floor, Norton rammed him back-first into the ring post. How dastardly!
Back in the ring, Bagwell slammed Gomez, mounted the top turnbuckle, and hit the Blockbuster.
1-2-3.
Bagwell won.
Rating: 1/2*
Summary: Showcase match for Bagwell.
On WCW Saturday Night beginning at 7pm ET, DDP faces Konnan.
Match 3: Hugh Morrus versus Prince Iaukea
Highlights:
As Morrus made his entrance, Konnan attacked him from behind with a broom.
Against the trainer's advice, Morrus headed to the ring.
When Morrus missed a clothesline, Iaukea ran into his knee rather than slipping underneath him.
He then gave Morrus a dropkick, slid through Morrus' legs, and rolled him up.
1-2-3.
Iaukea won.
Rating: -**
Summary: Seriously, this kid needs more seasoning in the WCW Power Plant. Get him off Nitro STAT.
After the match, Konnan celebrates his malfeasance at the entrance.
"Mean" Gene Okerlund then interviews Dillon who guarantees tonight's main event and names the Steiners as the #1 contenders for the WCW World tag team titles. Suddenly, Sister Sherri and Harlem Heat interrupt him claiming to be #1. Dillon reminds everyone that the Steiners have a match later. Hmmm...
Promotional video featuring DDP airs. In addition, Great American Bash '97 airs LIVE on PPV on 6/15.
Match 4: The Steiners versus Masahiro Chono & the Great Muta
Highlights:
After Scott leap-frogged him, Muta hit a spinning thrust kick.
Scott came back with a butterfly bomb followed by a gorilla press slam.
As Rick tagged in, he grabbed the nWo t-shirt from the heel corner and stomped it.
Chono tagged in, but Rick took him over with a suplex.
While the Dayton faithful chanted "U-S-A," Rick gave Chono a Steinerline.
He then gave Chono a powerslam much to the delight of the Dayton faithful.
As Muta leaped from the top turnbuckle, he missed Rick and ate a Steinerline from Scott.
Muta tagged in, but Scott double–clotheslined the heels.
Hot tag Rick.
All four wrestlers were in the ring as the Steiners gave the heels stereo belly-to-belly suplexes.
When Chono delivered the Yakuza kick to Scott, Muta gave Rick a handspring elbow followed by a bulldog.
Chono then tried to give Rick a Yakuza kick but nailed his partner instead.
As Scott hoisted Muta onto his shoulders, Rick attempted to mount the top turnbuckle.
Abruptly, Harlem Heat hit the ring and HAMMERED Rick with a chair outside the ring.
Muta then hit the flashing elbow on Rick.
1-2-3.
Chono and Muta won.
Rating: **
Summary: Methinks Dillon telegraphed that finish a little too much.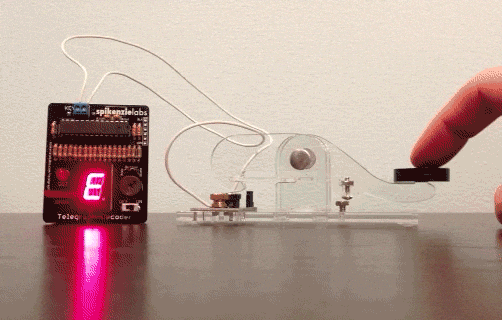 After the match, Harlem Heat and Sister Sherri celebrate in the aisle while Dillon and Okerlund join them. As Dillon calls shenanigans on them, he reminds them about their match later in the show. Uh huh.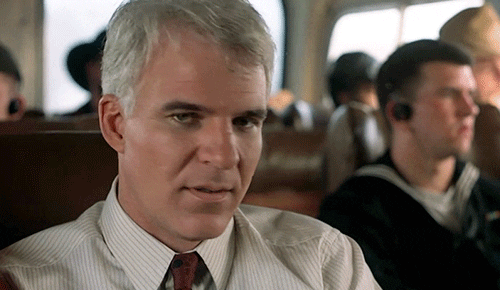 HOUR #2!
We then revisit the highlights of hour #1.
At the entrance, Okerlund interviews Flair who's going to "stomp a pothole in (Hall's) toothpick-chewing white honky ass!" Wow!
Match 5 for the WCW US title: Dean Malenko (champion) versus Michael Wallstreet
Highlights:
Similar to two weeks ago, Nick Patrick was the designated referee for Wallstreet's match and gave him what-for at every turn.
Malenko avoided the Stock Market Crash and rolled up Wallstreet for 2. He must have called EF Hutton.
Wallstreet then hooked a rope-assisted abdominal stretch until Patrick caught him.
When Wallstreet missed an elbow drop, Malenko delivered a spinning heel kick for 2.
He then hit a vertical suplex for another 2.
After a cross corner whip, he attempted the Texas Cloverleaf, but Wallstreet raked the eyes to escape.
He then gave Malenko a clothesline, attempted a cross body block, but fell out of the ring because Malenko ducked.
With Wallstreet on the apron, Malenko attempted to suplex him in, but Jarrett ran to the ring and tripped him.
Somehow, Wallstreet only got 2 because Malenko's foot found the bottom rope.
Since Wallstreet believed he earned a 3-count, he stood up to celebrate.
That allowed Malenko to deliver a belly-to-back suplex.
Afterward, he hooked the Texas Cloverleaf.
While checking to see if Wallstreet would submit, Patrick incidentally prevented him from reaching the ropes.
Malenko retained via submission.
Rating: **
Summary: Lots of angle with some wrestling as Jarrett ALMOST screwed Malenko out of the title.
After the match, Okerlund interviews Jarrett with Debra in the ring. Jarrett wants a rematch for the US title next week in Boston. As Malenko returns to the ring, he accepts Jarrett's challenge and will prove that their match at Slamboree was no fluke. Mongo joins the interview, chastises Jarrett, and runs down Kevin Greene.
Match 6: Harlem Heat (w/ Sister Sherri) versus Damien & Ciclope
Highlights:
When Ciclope attempted a cross body block, Stevie Ray caught and slammed him.
Booker T tagged in and gave Ciclope a leg lariat.
Next, he gave Ciclope a cross corner whip but came up empty on his follow-through.
Damien tagged in, and the luchadores double-teamed Booker T knocking him out of the ring.
With Booker T on the floor, Damien hit a tope suicida. Woohoo!
Back in the ring, a stomp to the midsection by Booker T turned the tide.
Stevie Ray tagged in and clotheslined Damien.
As Booker T tagged in, he tossed Damien outside the ring and rammed him back-first into the steel railing.
While all four wrestlers brawled on the floor, the Steiners hit the ring and nailed Booker T with a chair.
Damien then mounted the top turnbuckle and delivered a splash to Booker T.
1-2-3.
Ciclope and Damien won.
Rating: **
Summary: Turnabout is fair play, I guess.
Castrol sponsors the replay.
Lee Marshall then delivers the 1-800-COLLECT road report from "Boston, MA." Considering how much time Lee spends in the South, he probably thinks a New England boiled dinner involves peanuts.
Prior to the next match, we revisit last week's show when Hart invited Benoit to face Barbarian.
Match 7: The "Crippler" Chris Benoit (w/o Woman) versus Barbarian (w/ Jimmy Hart)
Highlights:
Benoit gave Barbarian a Northern Lights suplex for 2.
As Hart got up on the apron, Benoit chased him away.
The distraction allowed Barbarian to take over and deliver a violent front suplex on the top rope. OUCH! You can't unsee that!
Next, he piledrove Benoit for 2.
After he placed Benoit atop the top turnbuckle, he joined and gave Benoit an overhead belly-to-belly suplex all the way across the ring. Wow!
Again, Barbarian placed Benoit atop the top turnbuckle, joined him, but Benoit shoved him down to the mat.
Benoit then mounted the top turnbuckle and hit the diving head butt.
Following that, he hooked the Crippler Crossface.
Benoit won.
Rating: ***
Summary: STIFF match with Benoit taking a severe beating before winning.
After the match, Okerlund interviews Benoit at ringside. Benoit then asks Hart about Sullivan's whereabouts. When Benoit tries to put his hands on him, Hart declares step #2--a rematch at Great American Bash '97 between Benoit and Meng. This time, it'll be a death match. Hart then tells Benoit to show up in Boston next week to reveal step #3. Hopefully for Benoit, there aren't too many steps.

Match 8: "Nature Boy" Ric Flair versus WCW World tag team champion Scott Hall (w/ Syxx)
Highlights:
When Hall reversed an Irish whip sending Flair into Syxx, Flair nailed Syxx.
Hall then reversed a cross corner whip resulting in a Flair flip.
As Flair landed feet-first on the apron, he leaped and nailed Syxx again.
Hall then leaped from the apron and hit Flair with a double axe handle.
Upon ramming Flair back-first into the apron, Hall tossed him back in.
As the Dayton faithful chanted "Flair," Syxx snuck into the ring and gave Flair a Bronco buster. SNEAKY!
Hall then delivered a fallaway slam for 2 while the Dayton faithful chanted "We Want Sting."
After giving Flair a cross corner whip, Hall followed with a corner clothesline.
He then hit a belly-to-back suplex for another 2.
When Hall hooked a Syxx-assisted abdominal stretch, referee Randy Anderson stopped the shenanigans which resulted in a hip toss by Flair.
Hall then hooked a sleeper, but Flair countered with a knee crusher.
On the other hand, Hall responded with a clothesline for 2.
Flair came back with an inverted atomic drop and nailed Syxx on the apron again to a big pop.
When Syxx mounted the top turnbuckle, Flair upset his balance and crotched him. YEE-OUCH!
He then gave Hall a trick knee which probably enabled Hall to sing soprano for the Dayton Philharmonic Chorus.
After ramming Hall into Syxx, Flair gave Hall a vertical suplex, attempted the figure-four leg lock, but Syxx came in to interfere.
Flair won by DQ.
Rating: **1/2
Summary: Despite the sizzle of the high-profile main event, a clean finish was out of the question due to the upcoming match at the PPV. According to Meltzer, Flair called for the finish earlier than expected due to some ring rust.
Not THAT kind of ring rust!
After the match, Syxx and Hall double-team Flair. When Flair rolls out of the ring to escape, Syxx leaps from the apron and stomps him. Hall then makes Flair HIT THE POLE. Suddenly, Mongo hits the ring and chases the Wolfpack away with the Haliburton. Jarrett and Mongo then assist Flair backstage.
Abruptly, "Macho Man" Randy Savage drags Okerlund from the entrance to the ring for an impromptu interview. Savage is LIVID about something. When he terrorizes Okerlund, Dillon returns to the ring to prevent any chicanery. When he instructs Savage never to touch a WCW announcer, Dillon tells Savage that he's not the same man Savage used to be. He then mentions Savage "hiding behind (Elizabeth)," and Savage CREAMS him.
Immediately, Eric Bischoff hits the ring to pull Savage off Dillon. WCW Security separates them as Bischoff yells "NO" at Savage while restraining him. As the Dayton faithful chant "D-D-P," Savage snaps and goes after Dillon again. Bischoff then gets into character by chastising Dillon for provoking Savage. To finish the show, WCW Security escorts the injured Dillon from the ring.
Conclusion: Compared to last week's show, this is much more of a competitive show . The main event along with the "impromptu" interview following it gave Nitro quite the sizzle. Next week, WCW's in Boston which should be a blockbuster show. Already scheduled is the rematch between Malenko and Jarrett. What's on RAW is WAR?
TV Rating: 3.3
Stay tuned for RAW Is WAR 6-2-97!
Comments? Suggestions? Send them to me at rsg@rockstargary.com and follow me on Twitter (@rockstargary202).
Custom Search