WELCOME TO ROCK STAR GARY REFLECTIONS!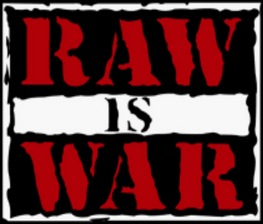 WWF RAW is WAR 5-19-97
Live from Mobile, AL
Airdate: May 19, 1997
Attendance: 6,205
Hosted by Jim Ross, Jerry "The King" Lawler, & Vince McMahon
Hey, Bret, how do you like your eggs? Sunny-side up? Yes, folks, it's THAT episode. Read on!
Opening montage.
To start the show, Ross interviews Austin who doesn't "give a rat's ass about Shawn Michaels." Without entrance music, Michaels comes to the ring, pulls rank, and uses Austin's` catchphrases against him. Austin responds with fists, and they brawl until officials separate them.
Meanwhile, on the Titantron, the Hart Foundation minus Bret chastise and challenge Austin and Michaels for a tag title match next week. Michaels responds that he'll find a partner other than Austin. On the other hand, Austin will also find a partner whether he weighs seventy-five pounds or is seventy-five years old. Again, they brawl as officials separate them again. Somehow I don't believe their partnership will last long or at least not as long as these two.
According to Lawler, Vader was supposed to face Crush, but Vader's still injured. Who's going to replace him?
Ross then shills King of the Ring '97 LIVE on PPV on 6/8.
Prior to the first match, we revisit IYH XV when Shamrock broke Vader's nose in four places.
Match 1 (KOTR quarter-final): Crush (w/ the Nation of Domination) versus ????
Highlights:
In lieu of Vader, Hunter Hearst Helmsley challenged Crush. Chyna accompanied Helmsley to the ring.
Gerald Brisco informed us that due to referee error Helmsley received a second chance in the tournament.
After Crush reversed an Irish whip, Helmsley delivered a swinging neckbreaker.
Crush came back with a tilt-a-whirl backbreaker followed by a standard one.
Next, he converted a bear hug into a spinebuster.
He then mounted the second turnbuckle but missed a fist drop.
When Crush gave Helmsley a cross corner whip, it resulted in a Helmsley flip.
Crush then delivered a military press into a gutbuster for 2.
As Helmsley escaped a suplex, he gave Crush a facecrusher.
He then delivered a hangman's neckbreaker as Ross referred to him as "Triple H."
While Helmsley attempted the Pedigree, Vega got up on the apron to distract referee Mike Chioda.
Chyna then got up on the apron, and she distracted Chioda.
In the meantime, Crush held Helmsley so that Vega could nail him.
Instead, Vega hit Crush with a heel kick knocking him

OUT COLD

.
1-2-3.
Helmsley advanced.
Rating: *
Summary: Second time around allows Helmsley to progress further into the KOTR tournament.
After the match, Crush questions Vega about his actions. Faarooq and Clarence Mason try to smooth out the tension and eventually succeed.
Prior to the next match, Alabama natives wish Holly luck. We then show Lawler's "interview" with some down-home country folk whom Lawler belittles.
Match 2 (non-title): WWF Intercontinental champion Owen Hart (w/ the Hart Foundation) versus Bob "Sparkplug" Holly
Highlights:
For those unaware, Holly hailed from Mobile, AL.
After a leap frog, Holly delivered a huracanrana for 2.
He then hit a dropkick for another 2.
Upon giving Owen the ten-punch count-along, Holly clotheslined Owen but couldn't get 3.
Owen came back with a spinning heel kick, a cross corner whip, and a backbreaker.
Next, another cross corner whip injured Holly's back.
Owen then slammed Holly, mounted the second turnbuckle, hit a forearm smash, and got 2.
When Holly attempted a comeback, Owen tossed him over the top rope to the floor.
From the apron, Holly re-entered the ring via a sunset flip for 2.
Owen then attempted a Sharpshooter, but Holly countered with an inside cradle.
1-2-3.
Holly won.
UPSET CITY!
Rating: **
Summary: Hometown victory for Holly as Owen had zero problem putting him over.
After the match, the Hart Foundation hits the ring, but Holly escapes through the Mobile faithful.
We then revisit last week's episode when Undertaker spoke euphemistically. Following that, a pre-taped segment called "Sunny's Search & Soak Mission" airs as Cornette knocks on her dressing room door telling her to sign her contract or she'll be "washed up." She then soaks him with a Super Soaker.
Backstage, Michaels chooses Ken Shamrock to be his partner.
Mankind interview (part one): First, Mankind doesn't want to be hated for untruths. Second, he stands up for and rallies behind the underdog. Third, we see the very first instance of his leaping from the roof onto a mattress outside his house as a teenager. Fourth, he tells a story of a busted lip that he enjoyed as a child because he enjoyed the feel of pain. Fifth, he converted that love into a professional wrestling career.
Sixth, we see glimpses of Mankind's childhood WWF heroes as well as backyard videos of his youth. Seventh, he mentions that kids used to throw worms at him. To thwart their effort, Mankind swallowed the biggest worm. Eighth, he reveals that he didn't date anyone in high school, but not by choice. Stay tuned for part two. This is incredible stuff!
RAW is WAR is sponsored by WWF Magazine.
According to Lawler, due to legal proceedings by Uncle Paul, Rob Van Dam can no longer participate on RAW is WAR. We then revisit RVD's match with Hardy last week. I smell shenanigans.
Match 3: Leif Cassidy versus Scott Taylor
Highlights:
As Taylor came to ringside, Cassidy hit a plancha.
Taylor then reversed a cross corner whip, floated to the apron, flipped back into the ring, and dropkicked Cassidy to the floor.
Upon leaping to the apron, Taylor hit a springboard cross body block that didn't look crisp.
They returned to the ring as Taylor mounted the top turnbuckle, hit a cross body block, and got 2.
Next, he gave Cassidy a high knee and a seated dropkick for another 2.
Cassidy came back with a clothesline and a cross corner whip.
When Taylor attempted a float-over, Cassidy caught and powerbombed him.
He then gave Taylor a gourdbuster and yelled "I bet that hurt."
As Cassidy made a second attempt, Taylor countered with an inside cradle.
1-2-3.
Taylor won.
Another UPSET CITY!
Rating: *1/2
Summary: More angle than match as you will see.
After the match, Cassidy goes to the broadcast table just like last week and yells at Ross about not being able to handle things.
Backstage, Austin enters Sable's dressing room unexpectedly as she only has an Austin 3:16 t-shirt to cover herself. He then teases her while trying to catch a glimpse of her naked body. Methinks Austin wants more than royalties from that t-shirt.
On crutches, Bret appears backstage with the Hart Foundation.
HOUR #2!
Bret along with the Hart Foundation comes to the ring, disses the American fans, and chastises Michaels for hitting an "invalid." While Bret mentions Michaels' "comeback," he declares that he will also make a comeback at KOTR. As the Mobile faithful chants "U-S-A," Bret offers a stipulation--if he can't beat Michaels within ten minutes, he won't wrestle in America ever again.
Michaels shows up on the Titantron and offers his own stipulation--the Hart Foundation must be handcuffed to a ring post during their match. When he disses Bret's prowess, Michaels mentions Bret's "sunny days" which was a false accusation but also VERY telling of Bret's extra-marital affairs on the road. Regardless, Bret accepts Michaels' stipulations and says that he'll "smoke" Michaels. From a smart perspective, this was a memorable and tremendous angle. Stay tuned because there's more to this story.
Prior to the next match, Goldust offers the Mobile faithful two Marlenas. His wife, Terri, brings Dakota Runnels to the ring. Unfortunately, she's so young (2-3 years old) that she doesn't cooperate and walks around the ring with the microphone. Live TV, folks.
Match 4: Rockabilly (w/ the Honkytonk Man) versus Goldust (w/ Marlena)
Highlights:
When Rockabilly teased him about crying during his interview, Goldust slapped the taste out of his mouth.
He then gave Rockabilly a cross corner whip followed by a ten-punch count-along.
Upon giving Rockabilly another cross corner whip, Goldust followed with a hip toss.
Rockabilly came back with a Rocker Dropper for 2.
After a slam, he mounted the second turnbuckle, leaped, but ate boot.
Goldust then delivered the Flip, Flop, and Fly followed by a bionic elbow. In the meantime, Ross took a subtle dig at Goldust's father.
As Rockabilly reversed an Irish whip, Goldust hit a lariat.
He then gave Rockabilly another cross corner whip and a bulldog for 2.
While Rockabilly ran the ropes, Goldust evaded him causing Rockabilly to get his arm stuck in the ropes.
Referee Billy Silverman then tried to loosen Rockabilly as Honkytonk Man entered the ring to nail Goldust with the guitar.
However, Goldust kicked him in the midsection, stole the guitar, and CREAMED Honkytonk Man with it.
Silverman then called for the bell disqualifying Goldust.
Rockabilly won.
Rating: *1/2
Summary: Goldust may not have won the match, but he won the hearts of the Mobile faithful. That interview helped to remove any staleness his character may have had.
Backstage, Ahmed Johnson not only addresses Faarooq's use of the "race card" by running down Faarooq but also said that Faarooq told the truth. He then vows to become the first black WWF champion. Regrettably, history doesn't bode well for his chances.
Backstage, Austin informs his mystery partner to just stand on the apron and let Austin do all the work. Suddenly, the Brooklyn Brawler tells Austin he wants to be his partner, but Austin beats him up instead. Austin then instructs the mystery partner--Harvey Wippleman--that he's Austin's partner.
We then get a repeat of Sunny's "Search and Soak Mission." Both shows repeated segments tonight. Was there a blue moon?
RAW is WAR is sponsored by Nestle Crunch and Super Soaker.
Match 5: Faarooq (w/ the Nation of Domination) versus Rocky Maivia
Highlights:
According to Vince, PG-13 have been removed from the NoD due to their humiliating loss to the Road Warriors last week.
Faarooq gave Maivia a cross corner whip but ate a back elbow on his follow-through.
After a clothesline, Maivia reversed an Irish whip and hit a powerslam for 2.
Faarooq came back with a jawbreaker, but Maivia gave him a cross body block for another 2.
Next, Maivia delivered a uranage but couldn't get 3.
Faarooq then reversed an Irish whip but ate a float-over DDT.
When Maivia mounted the top turnbuckle, Faarooq upset his balance by shaking the top rope.
He then gave Maivia the Dominator.
1-2-3.
Faarooq won.
Rating: *
Summary: Showcase match for Faarooq. On the flip side, the blue chipper may need a makeover.
Not THAT kind of makeover!
After the match, Faarooq stops Crush and Vega from attacking Maivia and allows Maivia to leave the ring unscathed. Hmmm...
Backstage, the Hart Foundation destroys Holly. How dastardly!
After a commercial break, Vince interviews Undertaker in the ring. Instead of addressing Paul Bearer's secret, Undertaker chooses to discuss Faarooq and refers to himself as "the reaper of wayward souls." He then dismisses the race card while promising to beat Faarooq. When Vince tries to bring up the secret again, Undertaker shuts that shit down.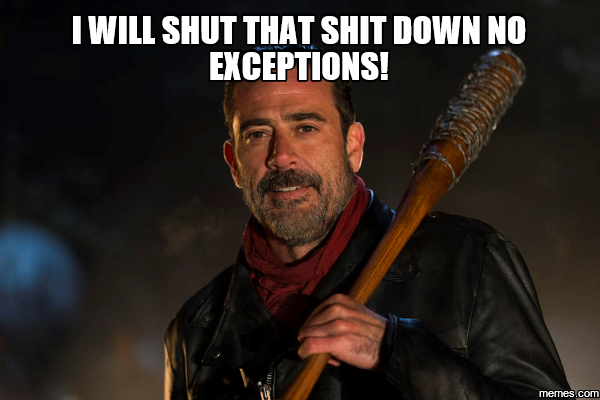 Paul Bearer, still wearing gauze wrap around his head, appears on the Titantron and reminds Undertaker of his parents' burial. Before Bearer can reveal the secret, Undertaker requests more time. Bearer then gives him a week before he opens "Pandora's box."
Match 6: Stone Cold Steve Austin versus Jim "The Anvil" Neidhart (w/ the Hart Foundation)
Highlights:
Brian Pillman joined the broadcast table for this match.
During his entrance, Austin brought a crutch with him.
Austin mounted the second turnbuckle and hit an elbow smash.
As he clotheslined Neidhart, Austin hit a running guillotine.
Neidhart came back with a clothesline, but Austin guillotined him using the top rope.
Upon running toward the broadcast table, Austin dumped Pillman over it.
Austin and Neidhart then brawled back in the ring until Pillman entered and WHACKED Austin in the back with the crutch.
Referee Earl Hebner called for the bell disqualifying Neidhart.
Rating: DUD
Summary: More angle than match as the Austin-Hart Foundation feud continues.
After the match, the Hart Foundation ambushes Austin until Michaels runs in with a steel chair. He then destroys three of the four members as Pillman scurries away unscathed.
According to Vince, Austin and Michaels must team up to challenge for the tag titles next week. Both Michaels and Austin offer their objections and brawl in the ring again. As the program ends, officials try their best to separate them.
Conclusion: The story of the Austin-Michaels-Hart Foundation triangle continues to be flaming hot. Honestly, I cannot wait to watch the tag title match on next week's show. Having said that, two semifinalists were penciled in for the KOTR tournament in Johnson and Helmsley. The Holly upset was a nice tip of the hat by Owen for Holly's fans in attendance. Also, the "sunny days" comment by Michaels bordered on being below the belt. My only complaint is that the second hour acted like a promo for next week's show. Speaking of next week...
TV Rating: 3.6
Stay tuned for WCW Monday Nitro 5-26-97!
Comments? Suggestions? Send them to me at rsg@rockstargary.com and follow me on Twitter (@rockstargary202).
Custom Search