WELCOME TO ROCK STAR GARY REFLECTIONS!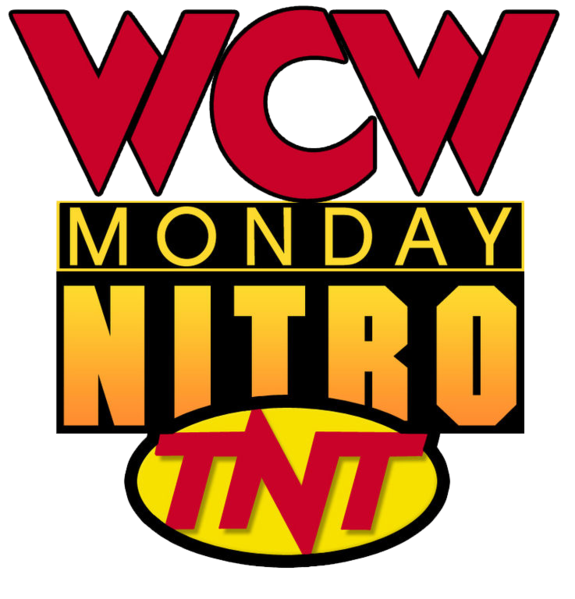 WCW Monday Nitro 5-19-97
Live from Asheville, NC
Airdate: May 19, 1997
Attendance: 4,330
Hosted by Tony Schiavone, Larry Zbyszko, & Bobby "The Brain" Heenan
WCW is riding high. Can they sustain the momentum? Read on!
Opening montage.
To open the show, "Mean" Gene Okerlund interviews Flair about his victory last night at Slamboree. During Flair's victory speech, Syxx interrupts and claims "the wrong guy was in the ring." He then challenges Flair for a match TONIGHT. As Flair refers to Syxx as a "fly in the ointment," he wants to kick his "flyweight ass." They then scrap between the entrance and the broadcast table until Flair chases Syxx backstage.
Match 1 for the WCW World TV title: Steven Regal (champion) versus Prince Iaukea
Highlights:
As the Asheville faithful LOUDLY chanted "U-S-A" in opposition to him, Regal gave Iaukea a cross corner whip.
However, Iaukea leaped to the second turnbuckle and hooked a sunset flip for 2.
He then hooked a rolling cradle for another 2.
Upon hooking a crucifix, he couldn't get 3.
Regal then gave Iaukea another cross corner whip, caught him during his float-over, and dropped him like a bad habit.
After he delivered a reverse suplex, Regal hooked the Regal stretch.
Iaukea submitted so Regal retained.
Rating: *
Summary: Showcase match for the new TV champ.
We then revisit the aftermath of the Glacier-Mortis match from last night.
Match 2: Masahiro Chono versus "Squire" David Taylor
Highlights:
"Iron" Mike Tenay joined the broadcast table for this match and announced that Nitro will be in Las Vegas on 6/30. Also, "a major star will make his debut" according to Tenay. Could it be Hennig? Raven perhaps?
After a cartwheel, Taylor dropkicked Chono.
Chono then reversed an Irish whip and delivered an inverted atomic drop.
As Chono stopped selling Taylor's European uppercuts, he tossed Taylor out of the ring.
Taylor returned only to receive a hangman's neckbreaker.
When Chono attempted a piledriver, Taylor countered with a back drop.
Taylor then gave Chono a cross corner whip but ate boot on his follow-through.
Next, Chono hooked the STF, and Taylor submitted.
Chono won.
Rating: DUD
Summary: More angle than match as you will see.
At the entrance, Okerlund interviews Sonny Onoo who promises next week he will bring Chono's "worst nightmare" for a match. When Chono rebuts in Japanese, Onoo refuses to reveal his secret. Could it be Sylvester Stallone? He has been on WCW programming in the past.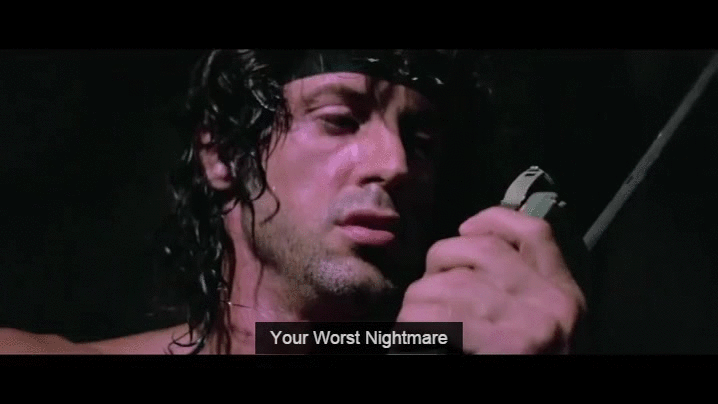 After a commercial break, a pre-taped segment with the chairman of the WCW Executive Committee—James J. Dillon--airs. He proclaims that Nick Patrick has been reinstated as of 9am today; although he will have a probationary period of 30 days. We then see the segment again. Who's driving this bus?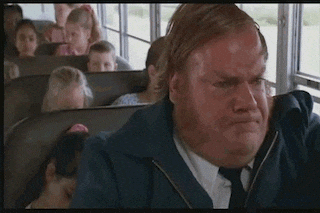 Match 3: Michael Wallstreet versus Scotty Riggs
Highlights:
As Wallstreet made his entrance, he wore an anti-WCW shirt since he could no longer represent the nWo.
Riggs delivered a dropkick, gave Wallstreet a cross corner whip, but Wallstreet blocked a monkey flip.
When Wallstreet delivered a belly-to-back suplex, he argued with referee Nick Patrick.
He then attempted a slam, but Riggs countered with an inside cradle for 2.
After Wallstreet hit a back elbow, he delivered an elbow drop for a 1-count.
He then tossed Riggs outside the ring and continued his argument with Patrick.
As Wallstreet tried to pull a foreign object out of his pants, Patrick prevented him from doing so.
Riggs then mounted the top turnbuckle, attempted a sunset flip, but Wallstreet used his weight advantage and the ropes to block it.
Immediately, Patrick kicked Wallstreet's arm from the rope, and Riggs took Wallstreet over.
1-2-3.
Riggs won.
Rating: *
Summary: Tension between former nWo members cost Wallstreet in this short match with a cute finish.
Valvoline sponsors the replay. During which, it went in reverse and mystified Heenan. HA!
At the entrance, Okerlund interviews NASCAR driver Mark Martin with Flair in front of the Ford Valvoline race car. According to Martin, Valvoline and Martin will give away the race car via sweepstakes. Check your local retailer for more details. Flair then vows to "run Syxx into the wall."
Lee Marshall then delivers the 1-800-COLLECT road report from "Nashville, TN." I, along with Heenan, hope that Marshall finds the Nash Trash bus and gets stuck on the tour.
We then revisit the encounter between Savage and DDP from last night.
Match 4: Steiners versus Jeff Jarrett & Steve "Mongo" McMichael (w/ Debra)
Highlights:
Jarrett delivered a hip toss followed by a swinging neckbreaker to Scott.
After Jarrett gave him a vertical suplex, Scott no-sold it.
He then pressed Jarrett overhead and dropped him.
Upon placing Jarrett atop the top turnbuckle, he delivered an avalanche Samoan drop for 2. Wow!
Mongo tagged in, and Rick followed suit.
While the Asheville faithful chanted "Reg-gie," Rick gave Mongo a T-bone suplex. In the process, Mongo's boot hit the live camera with a THUMP.
Rick then mounted the top turnbuckle, hit the bulldog ensuring Mongo's safety, but only got a 1-count thanks to a save by Jarrett.
With all four wrestlers in the ring, Scott gave Jarrett the ten-punch count-along while a mid-ring collision put both Rick and Mongo down on the mat.
Since it also caused Scott to go flying down to the floor, Jarrett grabbed the Haliburton.
In the meantime, Debra distracted referee Mark Curtis.
Suddenly, Kevin Greene ran to the ring causing Jarrett to flee yet leave the Haliburton behind.
Greene then grabbed the Haliburton and WHACKED Mongo in the back.
Um, Mongo, payback's a bitch.
Rick then pinned Mongo.
The Steiners won.
Rating: **
Summary: More angle than match as I smell a Greene versus Mongo match at Great American Bash '97.
Next week, Nitro returns to its normal timeslot at 7:55pm ET. After a four-week hiatus, the Monday Night War resumes. Woohoo!
During the commercial break, Mongo finds Greene in the locker room, and they brawl.
Match 5: "Nature Boy" Ric Flair versus Syxx
Highlights:
Yes, Felicia, Asheville, like Charlotte, is Horsemen country.
Syxx attacked Flair immediately and delivered a series of kicks in the corner.
After a cross corner whip, Syxx came up empty on his follow-through.
He then reversed an Irish whip and gave Flair a leg lariat.
Abruptly, the nWo hit the ring to ambush Flair.
Rating: NONE
Summary: This was more window dressing than match as the nWo regains its heat.
Hall gives Flair the Outsider Edge. Schiavone then informs us that due to the Mongo-Greene confrontation backstage the Horsemen (minus Flair) were ejected from the building. Nash then jackknife-powerbombs Flair as referee Randy Anderson enters but gets FLATTENED. When Nash gets on the microphone, he and Hall gleefully rejoice in their nefariousness.
After a commercial break, Eric Bischoff comes to the ring to discuss and inform Sting that he's "not worth a drop of (Hogan's) perspiration." As the Asheville faithful chant his name, Sting pops up through a hole in the ring and gives Bischoff the Scorpion death drop. The Asheville faithful come UNGLUED. What an awesome way to end the show.
Conclusion: Being one night removed from the PPV, WCW did its best to remain red-hot. From making things square between the nWo and WCW to enhancing the Sting-Hogan storyline to giving Greene the chance for comeuppance against Mongo, this show packed a tremendous wallop. GET ALL THIS! What's on RAW is WAR?
TV Rating: 3.1
Stay tuned for RAW Is WAR 5-19-97!
Comments? Suggestions? Send them to me at rsg@rockstargary.com and follow me on Twitter (@rockstargary202).
Custom Search