WELCOME TO ROCK STAR GARY REFLECTIONS!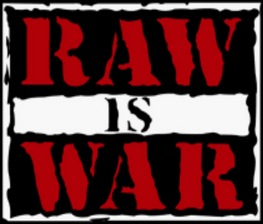 WWF RAW is WAR 5-12-97
Live from Newark, DE
Airdate: May 12, 1997
Attendance: 4,077
Hosted by Jim Ross & Jerry "The King" Lawler
How does the WWF defrost after a cold day in Hell? Read on!
Opening montage.
The Hart Foundation emerges from the entrance to cut a promo on the stage. Although Bret threatens a "surprise" he won't reveal it at this time.
The King of the Ring bracket, as of 5/12/97, looks like this:
Hunter Hearst Helmsley versus Ahmed Johnson
Vader versus Crush
Goldust versus Jerry "The King" Lawler
Savio Vega versus Mankind
Match 1 (KOTR quarter-final): Hunter Hearst Helmsley (w/ Chyna) versus Ahmed Johnson
Highlights:
After a clothesline, Johnson gave Helmsley a gorilla press slam.
He then delivered a scissors kick, gave Helmsley a cross corner whip, but came up empty on his follow-through.
As Helmsley came back with a facecrusher, he delivered a clothesline.
He then gave Johnson a knee drop for 2.
When Johnson reversed an Irish whip, he delivered a spinebuster.
He then signaled for the Pearl River Plunge while Chyna grabbed a steel chair.
Upon entering the ring, she WALLOPED Johnson in the back with it.
Referee Earl Hebner then called for the bell disqualifying Helmsley.
Johnson advanced.
Rating: DUD
Summary: Wow! I guess Helmsley's punishment for the Curtain Call extends to this year's tournament too, right?
After the match, Johnson chases Helmsley up the ramp and nails him. While Chyna fails to pry Johnson off Helmsley, officials run in to break it up.
Ross then shills King of the Ring LIVE on PPV on 6/8.
In the ring, Vince interviews Austin who carries a crutch with him. Austin vows to become champion sooner rather than later. Following that, he cuts a promo on Bret by calling him a "Judas Priest." Since Austin's probably a country music fan, he more than likely doesn't realize that he called Bret a rock star.
Regardless, he equates the Hart Foundation to a snake and wants to cut the head off. Instead of cutting off the head right now, Austin wants to attack the snake's "ass" (i.e. Pillman). He then takes a subtle jab at WCW (i.e. "bush leagues") while cutting a promo on Pillman.
We then see a glimpse of WWF Hall of Famer Ivan Putski whose son will be making his WWF return.
Match 2: Scott Putski versus Leif Cassidy
Highlights:
This match was Putski's WWF TV debut. Um, Howard, you called his name at MSG back on 1/17/1994 so it's not his actual WWF debut.
After Putski reversed an Irish whip, he gave Cassidy a Japanese arm drag.
He then delivered an overhead belly-to-belly suplex followed by a huracanrana for 2.
Next, Cassidy came back with a powerbomb for 2.
He then clotheslined Putski, gave him a cross corner whip, and followed with a corner clothesline.
After a pair of knee drops, Cassidy got 2.
Putski then hooked a sunset flip for 2.
Upon giving Cassidy a cross corner whip, Putski ate boot on his follow-through.
Cassidy then charged, but Putski delivered a second overhead belly-to-belly suplex.
After a back drop, Putski gave Cassidy a release German suplex.
1-2-3.
Putski won.
Rating: *1/2
Summary: Showcase match for the return of Scott Putski.
After the match, Cassidy hits a tope suicida on Putski and clotheslines him on the floor. He then tosses Putski back into the ring, mounts the top turnbuckle, leaps, but eats a shot to the midsection. Putski then clotheslines Cassidy over the top rope to the floor. To close out the segment, Cassidy argues with Ross about winning the match. Methinks Cassidy could be losing his sanity.
Ross then shills WWF Magazine.
Match 3: The Road Warriors versus PG-13 (w/ the Nation of Domination)
Highlights:
Unbeknownst to them, PG-13 got railroaded into this match by the NoD. I fear for their safety.
Animal unleashed a flying shoulder block to Wolfie D and followed with a powerbomb.
After an elbow drop by Animal, Hawk tagged in, and the Road Warriors gave Wolfie D a HIGH back drop.
JC Ice tagged in, danced like a fool, and got clotheslined out of his boots by Hawk.
Upon giving JC Ice a standing leg drop, Hawk blocked an insane piledriver attempt by JC Ice.
Wolfie D came in, and PG-13 delivered a spike piledriver which Hawk promptly no-sold.
As Animal hoists JC Ice onto his shoulders, Hawk mounted the top turnbuckle.
The Road Warriors then hit the Doomsday Device on JC Ice.
Next, they hit the Doomsday Device on Wolfie D.
1-2-3.
The Road Warriors win in a SQUASH.
Rating: DUD
Summary: Showcase match for the Road Warriors. Interestingly, this was the final appearance of PG-13 in the WWF as they made their way to ECW. Talk about "doing the honors on the way out," PG-13 got ANNIHILATED.
God-awful WWF reality check promo airs. The less said, the better.
On the stage, Mankind cuts a promo on Undertaker and brings out Paul Bearer. Wearing bandages over his entire head, Bearer wants to give Undertaker another chance for a reunion against Mankind's wishes. Should Undertaker not accept his offer, Bearer will reveal a "secret" about Undertaker's parents.
HOUR #2!
In the ring, Vince interviews the #1 contender to the WWF title—Faarooq. Fascinatingly, Faarooq asks Vince about the lack of an African-American WWF champion. He then plays the race card and calls Undertaker "your white savior."
Match 4 (non-title): WWF champion Undertaker versus Savio Vega (w/ the Nation of Domination)
Highlights:
The match began during the commercial break.
After Undertaker delivered the ropewalk shoulder smash, he gave Vega a cross corner whip but ate a back elbow on his follow-through.
As Undertaker reversed an Irish whip, he delivered a big boot for 2.
D'Lo Brown then grabbed Undertaker's foot , and Vega gave Undertaker a chop block.
While the Newark faithful chanted "rest in peace," Vega delivered a spinning heel kick for 2.
He then slammed Undertaker, mounted the second turnbuckle, leaped, but ate boot.
After a back drop, Undertaker delivered a chokeslam.
Crush then got up on the apron, but Undertaker nailed him.
As Brown received the same treatment, Undertaker gave Vega a tombstone piledriver.
The NoD then ran in to cause the DQ.
BOOOOOOOOOOOOOOOOOO!
Undertaker won.
Rating: *
Summary: The purpose of the match was to shift Undertaker's focus to Faarooq.
After the match, Faarooq whips Undertaker with a leather belt and holds the WWF title overhead.
Prior to the next match, Lawler denigrates ECW as RVD piles the insults upon ECW. Lawler then refers to RVD as "Mr. Monday Night."
Match 5: "Mr. Monday Night" Rob Van Dam versus Jeff Hardy
Highlights:
Holy shit! It's RVD's WWF debut!
After a monkey flip, RVD gave Jeff a pancake. There's no truth to the rumor that he also gave him blueberry syrup.
Nevertheless, a spinning kick then sent Jeff between the ropes to the floor.
Next, RVD hit a somersault plancha to Jeff on the floor. Wow!
Back in the ring, RVD hit a spinning leg drop as the Newark faithful chanted "Sab-u."
While the Newark faithful followed with a chant of "you sold out," RVD slammed Jeff, mounted the top turnbuckle, and hit the ***** frog splash.
After another slam, RVD hit a split-legged moonsault.
1-2-3.
Rating: **
Summary: Showcase match for "Mr. Monday Night".
In part two of the pre-recorded interview, Dustin Runnels enjoys the Goldust character as his daughter Dakota Runnels receives a mention. He then gives his father, Dusty Rhodes, a tearful message that he loves him. Aw.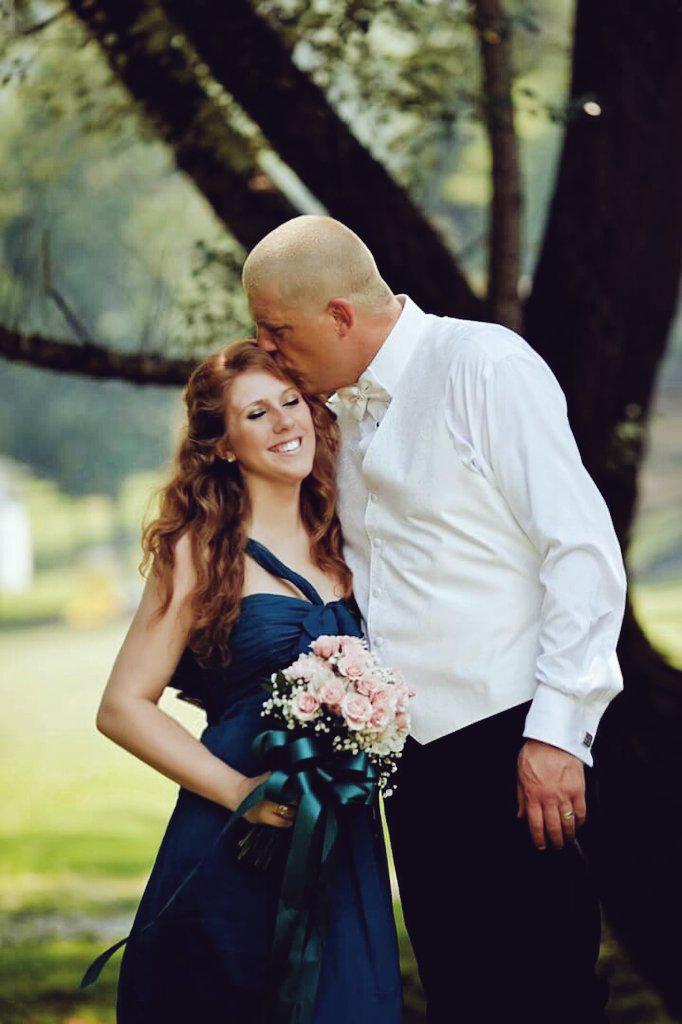 RAW is WAR is sponsored by Castrol and Super Soaker. Are we certain that it's not sponsored by Secret?
On the Titantron, Undertaker tells Bearer to keep the secret hidden. He then cuts a promo on Faarooq and suggests that he'll find an ally to fight the NoD.
Match 6 (elimination): WWF tag team champions Owen Hart & the "British Bulldog" Davey Boy Smith versus Doug Furnas & Philip LaFon versus the Headbangers versus the New Blackjacks
Highlights:
Furnas tagged in, leap-frogged over Windham, and delivered a shoulder block.
LaFon tagged in, mistakenly nailed Furnas, and ate a lariat from Windham.
1-2-3.
Furnas and LaFon were eliminated.
As Bradshaw tagged in, he bulldogged Mosh for 2.
He then delivered a side Russian leg sweep for another 2.
During the commercial break, LaFon tripped Bradshaw and held his foot so that Mosh could pin him.
The New Blackjacks were eliminated.
After Owen gave Mosh a hangman's neckbreaker, Mosh reversed a cross corner whip sending Owen sternum-first into the exposed top turnbuckle. OUCH!
Mosh then slammed Owen as the Headbangers executed a front superplex onto him for 2.
As Smith tagged in, he rolled up Mosh for2.
He then clotheslined Mosh and delivered a delayed vertical suplex for another 2.
When Mosh reversed an Irish whip, Thrasher put a knee into Smith's back. SNEAKY!
Thrasher tagged in, mounted the second turnbuckle, and hit a lariat for 2.
Next, he delivered a sidewalk slam for another 2.
Shortly after, the Headbangers then gave Smith a leap frog/guillotine combo.
Thrasher then gave Smith a jawbreaker for 2.
Shortly after, Owen dropkicked Mosh and delivered a backbreaker.
He then applied the Sharpshooter, but Thrasher made the save.
All four wrestlers were in the ring.
As the tag champs reversed cross corner whips, they rammed the Headbangers together.
When Owen hit Mosh with a spinning heel kick, Smith gave Thrasher the running powerslam.
1-2-3.
The tag champs won.
Rating: **
Summary: Again, the WWF teased a four-team match but provided a two-team match instead.
After a commercial break, the Hart Foundation is in the ring, and Bret asks the rest of the Hart Foundation to return backstage. He then requests the "Heartbreak Kid" Shawn Michaels to come to the ring. After Michaels arrives, Bret "hates (his) guts." As Bret rambles, he insults Michaels and feels "ripped off" about his loss at WrestleMania XII. Once again, Bret mentions Michaels' photo shoot in a "girly magazine" and calls him a "degenerate."
Next, he rightfully chastises Michaels for not facing him at WrestleMania XIII. He then continues to ramble as the credits appear. Fortunately, the WWE Network has the remainder of the footage, so Bret stands up and insults Michaels again. Michaels responds with a superkick spilling Bret head over heels over the wheelchair.
Suddenly, the Hart Foundation hits the ring, but Michaels grabs a crutch. It doesn't help as the numbers game catches up to him. Smith then presses Michaels overhead. Before Smith can dump Michaels on the concrete floor, Austin emerges and whacks him with a crutch. He and Michaels then brawl with the Hart Foundation until officials separate them. The Hart Foundation then checks on Bret while the Newark faithful chant "Au-stin."
Conclusion: Let's face it. These shows have focused less on wrestling and more on angles and storylines. Hence, the stories of Undertaker versus Faarooq as well as the Hart Foundation-Austin-Michaels triangle permeated throughout the show with some excitement. On the other hand, the RVD match was the only worthwhile wrestling on the show.
Next week, RAW is WAR, once again, runs unopposed so I wonder what they'll give the Monday Night wrestling audience.
TV Rating: 3.2
Stay tuned for WCW Slamboree '97!
Comments? Suggestions? Send them to me at rsg@rockstargary.com and follow me on Twitter (@rockstargary202).
Custom Search