WELCOME TO ROCK STAR GARY REFLECTIONS!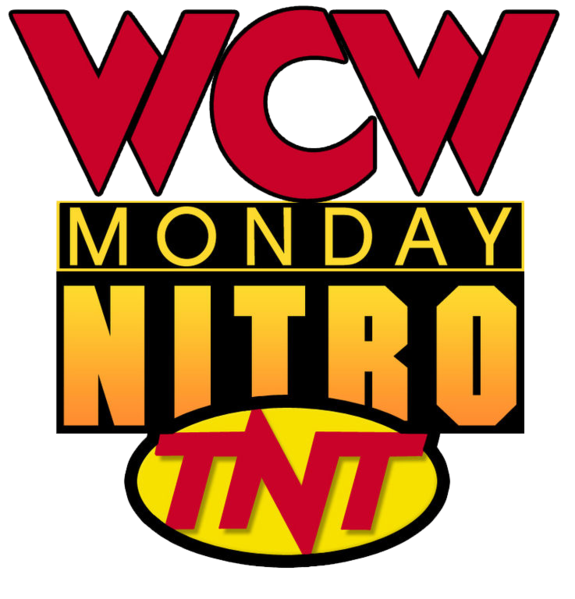 WCW Monday Nitro 5-12-97
Live from Baltimore, MD
Airdate: May 12, 1997
Attendance: 8,058
Hosted by Tony Schiavone, Larry Zbyszko, & Bobby "The Brain" Heenan
With this being the third one-hour Nitro in a row, what will WCW do to entice buys for Slamboree? Read on!
Astonishingly, Michael Buffer opens the program to get the Baltimore faithful "ready to rumble." Without crutches, Savage comes to the ring with Elizabeth. Having declared himself "healed," Savage remarks about DDP's injury yet challenges him nonetheless. In fact, he'll "slap him Hollywood style."
Prior to the opening match, Lord Steven Regal cuts a promo in split-screen challenging Dragon for the World TV title at Slamboree.
Match 1 for the WCW World TV title: Ultimo Dragon (champion w/ Sonny Onoo) versus Juventud Guerrera
Highlights:
Guerrera hit a springboard cross body block for 2.
After he gave Dragon a flying headscissors, Dragon fell out of the ring.
Upon his return, Dragon unleashed a series of kicks and delivered an Atlantida.
When Guerrera came back with a spinning heel kick, he got 2.
Guerrera then hooked a fisherman's suplex for another 2.
Next, he attempted a huracanrana, but Dragon countered with a powerbomb.
Dragon then mounted the top turnbuckle, attempted a moonsault, and landed on his feet.
Unimpressed, Guerrera hooked a sunset flip for 2.
Dragon then hit an Asai moonsault for 2.
After countering both a dragon and a tiger suplex, Guerrera hooked a victory roll for 2.
He then gave Dragon a cross corner whip but ate boot on his follow-through.
As Dragon mounted the second turnbuckle, Guerrera joined him.
Dragon then fought and maneuvered himself so that he could superplex Guerrera.
After a series of standing switches didn't work, an attempted rollup caused both wrestlers to spill outside the ring.
Dragon then returned to the ring and distracted referee Randy Anderson.
When Guerrera tried to re-enter, Onoo pulled and caused him to eat the apron.
Guerrera then grabbed Onoo, but Dragon leaped from the ring to nail Guerrera from behind.
As Dragon continued to distract Anderson, Onoo unleashed some kicks on Guerrera much to Zbyszko's delight.
Dragon then placed Guerrera atop the top turnbuckle and delivered a super huracanrana.
To finish Guerrera, he applied the dragon sleeper.
Dragon retained.
Rating: ***
Summary: Fast, energetic opener with some shenanigans by Onoo to help Dragon retain his title.
Castrol sponsors the replay.
In the ring, "Mean" Gene Okerlund interviews "Nature Boy" Ric Flair, "Rowdy" Roddy Piper, and Carolina Panthers linebacker Kevin Greene. A perturbed Greene tells the nWo that he's "going to break (his) foot off in (their) ass." To keep the excitement going, Flair ensures the caffeine level of Baltimore is high. Next, Piper compares himself to a Tyrannosaurus Rex and will be "starving" at the PPV.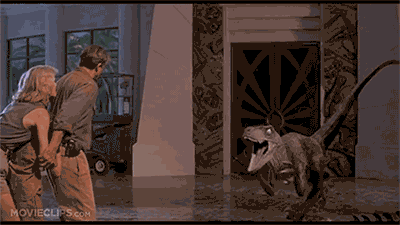 Suddenly, the nWo appears on the Turnertron as Scott Hall informs Piper of his all-you-can-eat buffet. As Syxx delivers a crotch chop, he cracks jokes on Flair's then-wife Beth. Ooh. Nash then states that the PPV match will be no-DQ and no-countout.
Match 2 for the WCW US title: Dean Malenko (champion) versus Steve "Mongo" McMichael (w/ Debra & Jeff Jarrett)
Highlights:
As Mongo made his entrance, he cut a promo on Reggie White.
Malenko delivered a dropkick, but Mongo swatted away a second one.
After a cross corner whip, Mongo ate a mule kick on his follow-through.
Malenko then dropkicked Mongo's knee and attempted the Texas Cloverleaf.
When Mongo escaped, Malenko gave him a spinning heel kick for 2.
Mongo then reversed an Irish whip, and Jarrett hooked Malenko's foot as he came off the ropes. SNEAKY!
With Malenko distracted, Mongo gave him a chop block. Doesn't he realize that's a penalty?
While referee Mark Curtis jawed with Jarrett, Mongo picked up Malenko for a slam but knocked Curtis to the floor.
After a powerslam, Mongo got a false pin.
Abruptly, Reggie White came to the ring, but Jarrett distracted him.
When Mongo nailed White, White reversed a cross corner whip and clotheslined Mongo.
Following that, he splashed Mongo to a raucous ovation.
Jarrett then mouthed off to White but got shoved off the apron.
Seeing his opponent prone, Malenko hooked a somersault rollup.
Curtis returned to the ring and counted the pin.
Malenko retained.
Rating: DUD
Summary: More outside interference and shenanigans than match.
Afterward, the Baltimore faithful chants "Reg-gie." In the aisle, Okerlund interviews White who stands up for the fans.
Lee Marshall then delivers the 1-800-COLLECT road report from "Asheville, NC." If someone asked Lee if he liked Hole donuts, he'd probably wonder where Courtney Love was.
Prior to the next match, Vandenberg reveals "the Wrath" who was formerly Adam Bomb in the WWF.
Match 3: Wrath (w/ James Vandenberg & Mortis) versus Scotty Riggs
Highlights:
As Riggs delivered a pair of dropkicks, Wrath gave him a tilt-a-whirl backbreaker.
He then gave Riggs a cross corner whip followed by a uranage.
1-2-3.
Rating: DUD
Summary: Showcase match for Wrath.
After the match, Glacier emerges from the entrance to stare down his foes.
Match 4: Hugh Morrus & Konnan (w/ Jimmy Hart) versus "Das Wunderkind" Alex Wright & Ice Train (w/ Teddy Long)
Highlights:
As the Dungeon of Doom made their entrance, members of the Baltimore Ravens were shown in the crowd.
When the Dungeon of Doom ambushed Ice Train, Wright left the ring. Hmmm…
Ice Train then reversed an Irish whip and delivered a powerslam to Morrus.
Upon Wright's return, he tagged in and pissed off Morrus.
Immediately, he tagged out like a chickenshit.
Morrus then brought Ice Train in the hard way and slammed him.
Next, he clotheslined Ice Train, but Wright got out of the way before Morrus could nail him.
Morrus then gave Ice Train a cross corner whip but came up empty on his follow-through.
As Ice Train gave Morrus a cross corner whip, he delivered an avalanche.
He then wanted to tag out, but Wright complained about his left knee.
Since Ice Train's back was turned, Konnan gave him a chop block.
Wright then gets frustrated, shoved Long, and left ringside.
After Morrus gave Ice Train a swinging neckbreaker, he mounted the top turnbuckle.
With Ice Train out of position, he returned to the mat and delivered an elbow drop.
Konnan then hooked the Tequila Sunrise, and Ice Train submitted.
of Doom won.
Rating: DUD
Summary: More angle than match as Wright has made a HEEL TURN. This was also Ice Train's final Nitro appearance until 2000.
According to a graphic, Nitro will air again at 7pm next Monday. Dammit! I'm running out of blank videocassettes.
We then revisit last week's show when Hogan nailed DDP with a crutch. Suddenly, we return to Baltimore and go backstage. Syxx and Nash briskly leave an area where a Piper lays injured on the floor. How dastardly!
After a commercial break, Eric Bischoff is in the ring ready to interview Sting. As Sting's music plays, nWo Sting emerges from the entrance. Boo! The Baltimore faithful then chant "We Want Sting" while Bischoff conducts an interview. Mimicking the real Sting, nWo Sting nods but doesn't talk. Abruptly, the real Sting emerges and gives nWo Sting a Scorpion death drop. Bischoff then runs away scared.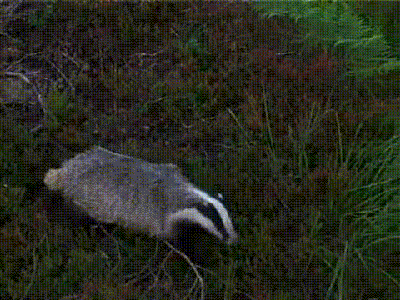 Conclusion: Easily skippable show even though the PPV was hyped well. Let's hope Slamboree isn't as skippable. What's on RAW is WAR?
TV Rating: 2.8
Stay tuned for RAW Is WAR 5-12-97!
Comments? Suggestions? Send them to me at rsg@rockstargary.com and follow me on Twitter (@rockstargary202).
Custom Search