WELCOME TO ROCK STAR GARY REFLECTIONS!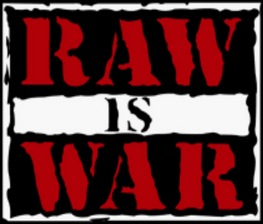 WWF RAW is WAR 5-5-97
Live from Green Bay, WI
Airdate: May 5, 1997
Attendance: 3,363
Hosted by Vince McMahon, Jim Ross, & Jerry "The King" Lawler
With his title shot at the PPV looming, can Austin make a triumphant return? If so, what will he do for revenge? Read on!
Opening montage.
As the show begins, the Hart Foundation emerges from the entrance to make their way to the ring. While under a spotlight and wearing an Edmonton Oilers t-shirt, Bret thanks his fans in other parts of the world besides America. Next, he thanks Pillman for his "inspiration" last week. Upon thanking Owen, Bret congratulates his him on his attainment of the IC title. As he thanks Smith for taking care of Undertaker, Bret also thanks Neidhart for saving his ass last week.
After Bret calls Austin "American scum" again, the Green Bay faithful (a.k.a. cheeseheads) chant "Au-stin." Bret then touts all the championships held by the Hart Foundation and allows Pillman to have one sentence on live TV. Since they feel they've rid the world of Austin, they turn their attention toward Michaels.
Prior to the next match, we revisit last week's episode when Rockabilly CROWNED Funk with the guitar.
Match 1: Rockabilly (w/ the Honkytonk Man) versus Ahmed Johnson
Highlights:
With Rockabilly on the apron, he guillotined Johnson using the top rope.
Interestingly, Johnson's wearing long pants in lieu of trunks. That's peculiar.
In split-screen, Faarooq ran down Johnson.
When Rockabilly tried a slam, Johnson fell on top for 2.
Rockabilly then hooked a sleeper while the cheeseheads chanted "Ah-med."
As Honkytonk Man got up on the apron to distract referee Jack Doan, Rockabilly grabbed his guitar.
Before Rockabilly could nail him, Johnson kicked him in the midsection.
Johnson then ANNIHILATED Rockabilly with the guitar.
Rockabilly won by DQ.
Rating: DUD
Summary: W-A-S-T-E of time!
Backstage, the Hart Foundation searches the locker room for Michaels but comes up empty.
During the commercial break, the Hart Foundation continues their hunt for Michaels.
A video featuring Ken Shamrock airs. Who instructed Todd Pettengill to narrate with a monotone voice? It's tantamount to causing insomnia. In addition, Shamrock's voice…zzzzzzzzzzzzzz.
Oh. Um. Ahem.
Shamrock's challenge to Tyson is played. Considering what Mayweather did to McGregor, I'd bet the house on Tyson.
Match 2: Vader versus Goldust (w/ Marlena)
Highlights:
To the moron who wrote the "Nitro sucks" sign, you didn't watch it because you were already at the arena. Go eat some sausage and cheese and drink some Miller and get a grip?
Shamrock joined the broadcast table for this match.
As Goldust made his entrance, both Austin and the WWF championship belt were missing according to Vince.
Goldust then gave Vader the ten-punch count-along and kissed him.
When he attempted a sunset flip, Vader SQUISHED him.
Vader then exited the ring to confront Shamrock.
During the commercial break, a promo for IYH XV aired. It will be LIVE this Sunday. Order NOW!
Afterward, Vader clotheslined and splashed Goldust.
He then gave Goldust a cross corner whip but received a powerslam on his follow-through.
As Goldust delivered the Flip, Flop, and Fly, Vader gave him a cross-corner whip followed by a slam.
He then mounted the second turnbuckle and hit the Vader bomb.
1-2-3.
Vader won.
Rating: *
Summary: Showcase match for Vader.
After the match, Vader goads Shamrock into the ring, and Shamrock takes him down. When Mankind hits the ring to assist Vader, Goldust helps Shamrock. To put the icing on the cake, Goldust bulldogs Mankind.
In a pre-recorded interview, Ross interviews Dustin and Terri Runnels. Dustin reminisces about being the son of Dusty Rhodes. Upon discussing not having his own identity, he joined the WWF and became Goldust in 1995. Next, Dustin mentions that Scott Hall refused to wrestle him based on the androgynous nature of his character. Metaphorically, he "came out of the closet" to reveal who he is. He then passes along his love to his father, and Terri loves his being a family man. More will be revealed next week.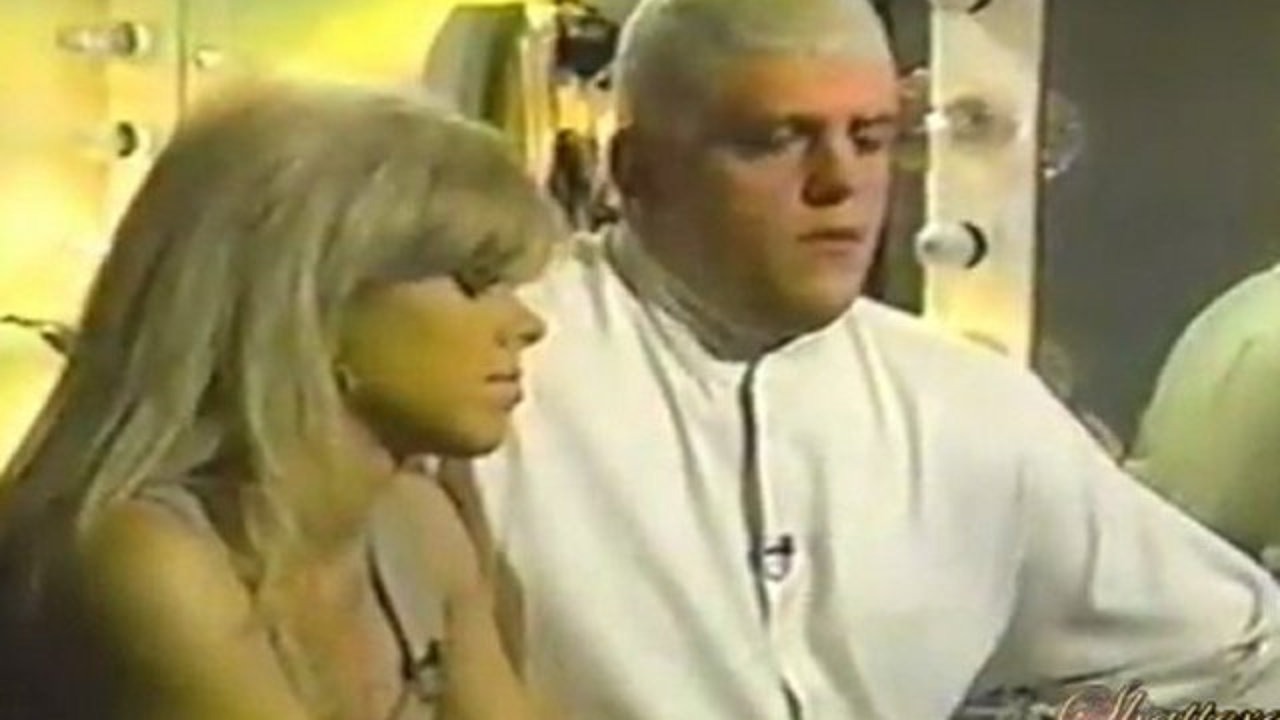 Backstage, the Hart Foundation pounces on an unsuspecting individual in the shitter. When they realize it's not Michaels, they don't care and destroy the ham'n'egger anyway. HA!
Another WWF reality check promo airs. It's not as good as last week's promo.
Match 3 (gauntlet): Crush (w/ the Nation of Domination) versus ????
Highlights:
Jobber #1 was Adam Pearce.
Crush delivered a tilt-a-whirl backbreaker but pulled Pearce up at 1.
After a gorilla-press, he gave Pearce a gutbuster.
1-2-3.
Crush moved on.
Rating: DUD
Match 4 (gauntlet): Crush versus ????
Highlights:
Ham'n'egger #2 went unnamed by every source imaginable. Perhaps this guy wanted to remain anonymous.
Regardless, the anonymous ham'n'egger leaped to the top turnbuckle, dove, but Crush caught and slammed him.
He then gave the ham'n'egger a cross corner whip followed by a belly-to-belly suplex.
After a series of leg drops, Crush picked him up at 2.
According to Vince, there's commotion backstage.
Crush then killed the ham'n'egger with a heart punch.
1-2-3.
Rating: DUD
Match 5 (gauntlet): Crush versus ????
Highlights:
OK, who's this jabronie?
Wearing a Green Bay Packers jacket and a stocking over his face, jobber #3 gave Crush the Pearl River Plunge.
Jobber #3 won.
Rating: DUD
Summary: Showcase match for jobber #3.
In case you couldn't figure it out, jobber #3 is Ahmed Johnson. The NoD enters the ring livid as ever at Johnson.
Outside the arena, the Hart Foundation searches for Michaels.
HOUR #2!
In the ring, Vince interviews Michaels who somehow eluded the Hart Foundation and doesn't know their whereabouts. While he claims to be a trend-setter, Michaels cuts a promo on the Hart Foundation. He then announces that his return will be at King of the Ring in June. When Vince discusses Michaels' tumultuous relationship with Bret, Michaels states that Homer Simpson has claimed "icon status." He then runs down Bret and wants to "tear (him) to pieces."
From the Titantron, Bret becomes an animation hero to millions by defending The Simpsons. He then presents Michaels with a challenge against…Jim Neidhart. When Neidhart enters the ring, the Hart Foundation ambushes Michaels. Suddenly, the Road Warriors hit the ring to even the odds. The babyfaces then clear the ring.
Backstage, Michaels, with a chair, seeks out the Hart Foundation.
Match 6: The Road Warriors versus Doug Furnas & Philip LaFon
Highlights:
This was a return match from last week.
In split-screen, a pre-recorded interview of Furnas and LaFon aired. Suddenly, I pine for more monotone Pettengill.
After hip-tossing LaFon, Hawk made him eat a big boot and a corner clothesline.
Furnas tagged in as the cheeseheads chanted "L-O-D."
As Animal reversed a cross corner whip, Furnas clotheslined him.
However, Animal did not leave his feet.
On the other hand, Furnas dropkick accomplished that task.
While Animal came back with a flying shoulder block, Michaels was held at bay backstage with the Hart Foundation around.
After a commercial break, Furnas backdropped Animal over the top rope to the floor.
Hawk then distracted referee Jack Doan as LaFon suplexed Animal on the floor. How dastardly!
When LaFon tossed Animal back in, Furnas got 2.
LaFon then hit a spinning heel kick and caused Hawk to distract Doan again.
Meanwhile, Furnas and LaFon gave Animal a double vertical suplex for 2.
Animal then countered a front face lock with an inverted atomic drop.
While Furnas tagged in, he dropkicked Animal and tagged in LaFon.
Furnas and LaFon then attempted another double vertical suplex, but Animal countered with one of his own.
Hot tag Hawk.
During Hawk's clean-up, Smith came to the ring.
Hawk then chokeslammed LaFon, but Owen guillotined him using the top rope.
1-2-3.
Furnas and LaFon won.
Rating: *
Summary: More angle than match as the champs ensured that their PPV opponents lost.
Backstage, as Michaels tries to get to Bret, Austin appears only for the Hart Foundation to retreat.
In the ring, Vince interviews WWF champion Undertaker who ultimately cuts a promo on Austin.
During the commercial break, the hilarious WWF reality check promo from last week airs.
Afterward, Sunny shills the Steve Austin 3:16 t-shirt for $20. Back in the day, I owned an Austin t-shirt and wore it everywhere.
After RAW is WAR left the air last week, EMTs wheeled Austin to an ambulance, but Austin refused medical attention. To quote Ross, Austin's a hoss.
Match 7 (non-title): WWF European champion the "British Bulldog" Davey Boy Smith versus Stone Cold Steve Austin
Highlights:
Smith gave Austin a cross corner whip, but Austin exploded with a clothesline.
As Austin hit a vertical suplex, he got 2.
He then hooked a ¾ nelson for another 2.
After a commercial break, Smith gave Austin a back drop but missed an elbow drop.
Smith then kicked Austin down near Racine.
While the cheeseheads chanted "Au-stin," Ross shilled the WWF Superstar Line.
Smith then gave Austin a delayed vertical suplex, but Austin came back with a Thesz press.
Next, Austin attempted a Sharpshooter, but Smith escaped.
Shortly after, Austin countered a side head lock with a belly-to-back suplex.
He then mounted the second turnbuckle, leaped, but Smith nailed him in the midsection.
During another commercial break, another promo for IYH XV aired.
Afterward, Smith gave Austin a cross corner whip, but Austin escaped the running powerslam.
Smith then reversed an Irish whip but ate the Stone Cold Stunner.
1-2-3.
Austin won.
Rating: ***
Summary: Again, most of the action took place during the commercial break. What transpired on live TV was pretty good.
After the match, the Hart Foundation hits the ring to ambush Austin. As the cheeseheads chants "L-O-D," Owen hammers Austin's back with the WWF championship belt. Aha! It has surfaced. Suddenly, the Road Warriors arrive, and a six-way brawl erupts. Furnas and LaFon come out but oddly attack both teams. Abruptly, Michaels runs to the ring as the melee continues.
After the arena darkens and returns to light, Undertaker appears in the ring. The babyfaces clear the ring, and Austin grabs the belt. When Undertaker sees Austin's shenanigans, he steals his belt back from him. Undertaker then lays it down between them, and they brawl while Undertaker clotheslines Austin over the top rope to the floor.
Before a chair can be implemented, officials try to separate them. Undertaker then rams Austin shoulder-first into the steps. As officials still cannot separate them, Austin rams Undertaker face-first into the steps. They continue to brawl as the show goes off the air.
Conclusion: Consider the PPV shilled as the Austin-Undertaker match-up couldn't be hotter. In addition, the story surrounding the rematch between the Road Warriors and the champs gained further traction. Lastly, the Johnson-NoD feud took another step toward mediocrity. Let's hope the PPV is as hot as tonight's main event was.
TV Rating: 3.4
Stay tuned for WWF In Your House XV!
Comments? Suggestions? Send them to me at rsg@rockstargary.com and follow me on Twitter (@rockstargary202).
Custom Search