WELCOME TO ROCK STAR GARY REFLECTIONS!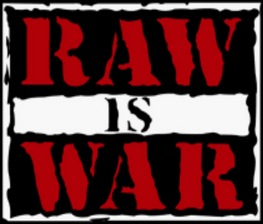 WWF RAW is WAR 4-28-97
Live from Omaha, NE
Airdate: April 28, 1997
Attendance: 6,617
Hosted by Vince McMahon, Jim Ross, & Jerry "The King" Lawler
What does the Hart Foundation have up its sleeve for Austin this week? Read on!
To begin the show, we revisit the Bret-Austin street fight, Austin's subsequent shenanigans, and Pillman's revenge from last week.
Opening montage.
Pillman comes to the ring and claims to be religious. As the Omaha faithful boos him, Pillman wants to lead everyone in prayer. He wishes Bret a speedy recovery and asks for forgiveness for those who enjoyed the violence from last week. In addition, he prays for those who follow Austin. Lastly, he wants Austin's destruction.
Austin interrupts from the Titantron and wants to kick Pillman's ass. When PIllman goads him, Austin answers. He then enters the ring but quickly notices the Hart Foundation's trap as Owen and Smith join Pillman in the ring. Swiftly, Austin leaves through the Omaha faithful. Pillman then requests to continue praying. Smith and Owen request that people pray for Bret's recovery. This is so over the top.
Meanwhile, Austin procures an axe handle backstage, returns to the ring, and chases the Hart Foundation away.
After a commercial break, Pillman continues to pray backstage.
Match 1: Rockabilly (w/ the Honkytonk Man) versus Flash Funk
Highlights:
After a dropkick, Funk reversed a cross corner whip but got vaulted to the apron.
Funk then leaped to the top turnbuckle and hit a cross body block for 2.
In the meantime, an ambulance backs into the backstage area. Bret sat inside the cab.
Funk then kicked Rockabilly out of the ring, leaped to the second turnbuckle, and hit a lariat on the floor.
When Funk got distracted by Honkytonk Man, Rockabilly clotheslined him.
Rockabilly then suplexed Funk back into the ring for 2.
As he gave Funk a Rocker Dropper, Rockabilly mounted the top turnbuckle but Funk crotched him.
Rockabilly then delivered a tornado DDT. Wow!
While Honkytonk Man got up on the apron, Funk reversed an Irish whip sending Rockabilly into him.
He then delivered a huracanrana.
1-2-3.
Funk won.
Rating: *
Summary: I'd call it an upset, but Rockabilly's record isn't climbing the charts at the beginning of his new gimmick.
After the match, Honkytonk Man distracts Funk so that Rockabilly could SMASH a guitar on Funk's skull. They then double-team Funk until officials intercede.
Backstage, Owen and Smith wheel Bret in a wheelchair.
After a commercial break, Vince informs us that Bret underwent successful knee surgery last Wednesday. Footage of the surgery is shown as Bret cuts a promo at the entrance. He runs down Austin as the "scum of America." Next, he besmirches the American wrestling fans and chastises us for being the "best."
As the show prepares for a commercial break, we see footage from Shotgun Saturday Night when the Road Warriors broke Henry Godwinn's neck. While I'm no fan of the Godwinns, that's terribly unfortunate.
During the commercial break, a WWF "reality check" promo airs.
Match 2: The Road Warriors versus Doug Furnas & Philip LaFon
Highlights:
As LaFon and Furnas made their entrance, their pre-recorded interview plays in split-screen.
Animal countered a go-behind with a back elbow but ate a spinning heel kick from LaFon.
When Animal came back, he delivered a flying shoulder block.
He then delivered an elbow drop as Furnas tagged in.
While Hawk tagged in, he gave Furnas a cross corner whip followed by a corner clothesline.
He then delivered a hangman's neckbreaker and a fist drop to Furnas.
After LaFon put a knee into Hawk's back, Furnas gave Hawk an overhead belly-to-belly suplex. Sweet!
LaFon tagged in, and he and Furnas hit a double shoulder block for 2.
As the Omaha faithful chanted "L-O-D," LaFon hooked a Fujiwara arm bar.
LaFon then missed a spinning heel kick while he and Hawk double-clotheslined one another.
Hot tag Animal.
When he powerslammed Furnas, Animal only got 2 thanks to a save by LaFon.
All four wrestlers were in the ring as the Road Warriors double-clotheslined Furnas and LaFon.
Upon attempting the Doomsday Device, Furnas dropkicked Animal in the back.
Hawk then leaped from the top turnbuckle and clotheslined Furnas.
1-2-3.
The Road Warriors won.
Rating: *
Summary: No heat whatsoever for Furnas and LaFon. Also, these teams didn't mesh well.
After the match, Ross interviews Furnas and LaFon in the ring. An angry LaFon wants a rematch.
We then see footage from Shotgun Saturday Night of Sunny Undercover. With Sunny on a bed with satin sheets, the Headbangers crash the party. Let's just say the sounds she makes in the sheets don't involve the Headbangers' boom box.
Backstage, Ahmed Johnson apologizes for putting Sultan in the hospital. He then completely LOSES it. Either he's completely bored with this storyline or Ed Ferrara told him to be more INTENSE.
Elsewhere backstage, the Hart Foundation huddles.
In the locker room, Pillman prays with Owen's Slammys.
Before the next match begins, Owen dedicates it to his "loving brother Bret."
Match 3 for the WWF Intercontinental title: Rocky Maivia (champion) versus Owen Hart (w/ the "British Bulldog" Davey Boy Smith & Bret "Hitman" Hart)
Highlights:
Owen reversed a cross corner whip but ate a clothesline.
After Maivia delivered a dropkick, he hit a powerslam for 2.
Ross then shilled the WWF Magazine while Maivia reversed a cross corner whip and delivered a back drop.
As Maivia came off the ropes, Owen used momentum to toss him over the top rope to the floor.
He then gave Maivia a baseball slide, tossed him back in, mounted the top turnbuckle, and delivered a missile dropkick for 2.
Shortly after, the Omaha faithful chanted "Rock-y" when Maivia countered a spinning toe hold into an inside cradle for 2.
They then chanted "Owen sucks" while Owen attempted the Sharpshooter.
As Maivia blocked it, Owen delivered a vertical suplex.
To counter a clothesline, Maivia hit a float-over DDT for 2.
He then gave Owen a uranage for 2 while the Omaha faithful chanted "U-S-A."
After Maivia whipped Owen into the corner, he ate a spinning heel kick.
Owen then mounted the top turnbuckle, but Maivia crotched him.
When Maivia joined him, he delivered a belly-to-back superplex for 2.
Owen then escaped a vertical suplex and cradled Maivia.
1-2-3.
WE HAVE A NEW CHAMPION!
Rating: ***
Summary: The rookie experiment with secondary titles in both promotions has finally ended. For the first time in Owen's WWF career, he is a singles champion. Better things are on the horizon for this Maivia kid. Stay tuned.
After the match, Owen gives the IC belt to Bret who holds it up in celebration.
Meanwhile, Austin wheels himself and his axe handle in a wheelchair backstage.
HOUR #2!
In the ring, Vince interviews Austin who emerges through the Omaha faithful. Upon entering the ring, he carries a wheelchair and an axe handle. As he asks the Omaha faithful if they want to see a wheelchair match, you now know the EXACT moment Vince Russo was booking. Regardless, he turns his attention to the Undertaker and the WWF title.
Bret cuts a quick promo on Austin from the Titantron about the ambulance that brought Bret to the arena leaving with Austin.
Prior to the next match, we revisit the footage from Good Morning Kuwait. Following that, a video narrated by Todd Pettengill airs. Uh, I think I've found the secret cure to insomnia.
Match 4: Vader (w/o Paul Bearer) versus Jesse Jammes
Highlights:
Jammes reversed a cross corner whip and delivered a corner clothesline.
When Vader responded with a running body block, he mounted the second turnbuckle and delivered a splash for 2. Like his earlier days in WCW, he picked up Jammes rather than pinning him.
He then mounted the second turnbuckle again, hit the Vader bomb, and pinned Jammes.
Rating: DUD
Summary: Showcase match for Vader.
After the match, Ross interviews Vader in the ring. Vader refuses to apologize for embarrassing himself and others in Kuwait. Next, he threatens Ross and calls the Omaha faithful "spoonheads." Needless to say, it makes me want to play some Soundgarden. Nonetheless, when Vader puts his hands on Ross, Shamrock hits the ring and gives him a belly-to-belly suplex. He then grabs the microphone and tells Vader that their match at IYH XV will be "hard time" instead of Vader time.
Vince then shills IYH XV on 5/11 LIVE on PPV. Order NOW!
Match 5: Goldust (w/o Marlena) versus Hunter Hearst Helmsley (w/ Chyna)
Highlights:
Helmsley reversed an Irish whip but ate a pair of lariats.
When Goldust gave him a cross corner whip, a Helmsley flip occurred.
Goldust then delivered the ten-punch count-along and kissed him.
After another cross corner whip, Goldust gave Helmsley a butt butt.
Helmsley came back with an inverted atomic drop while Ross shilled the WWF Superstar Line.
Upon receiving a high knee, Goldust fell out of the ring.
Helmsley then distracted referee Mike Chioda so that Chyna could put the boots to Goldust. How dastardly!
Suddenly, Marlena ran to the ring, but Chioda stepped in before any shenanigans occurred.
After a commercial break, Helmsley delivered a facebuster.
Goldust came back with a cross corner whip followed by a bulldog.
When Chyna got in Goldust's face, Marlena tossed powder in her eyes.
Helmsley tried to help her, but Chyna mistakenly gave him a standing choke.
According to Vince, Goldust won by count-out.
Rating: **
Summary: The drama with the valets outperformed the action in the ring.
From the Titantron, Undertaker cuts a promo on Austin.
In the locker room, Pillman prays for Smith.
WWF Reality check ad with a kid acting like Austin—hilarious!
Backstage, Austin stews while contemplating his next move.
Before the main event begins, Smith dedicates the match to Bret.
Match 6 (non-title): WWF champion Undertaker versus WWF European champion the "British Bulldog" Davey Boy Smith
Highlights:
After Undertaker gave Smith a cross corner whip, he choked him overhead.
During a commercial break, a promo for IYH XV aired.
When we returned, Smith delivered a delayed vertical suplex for 2.
Undertaker then delivered a chokeslam and signaled for the tombstone.
Suddenly, Owen ran in so that he and Smith could double-team Undertaker.
Referee Earl Hebner then called for the bell disqualifying Smith.
Rating: *
Summary: Most of the match occurred during the commercial break.
After the match, the tag champs double-team Undertaker until Austin hits the ring to even the odds. When the heels flee, Austin grabs the WWF title and holds it overhead. He then gets in Undertaker's face and delivers the Stone Cold Stunner. As Austin flips him off, Undertaker rises to chokeslam him. Austin then leaves the ring and notices that Bret is alone.
When Austin saunters after Bret, Jim "The Anvil" Neidhart surprisingly comes to Bret's aid. Officials separate him from Austin, but Bret WHACKS Austin with the crutch sending him off the stage to the concrete floor. While EMTs place Austin on a board to stabilize him, Bret's promise to send Austin to the hospital has been fulfilled. To close the show, Pillman gives a crazed smile to us knowing his prayers have been answered.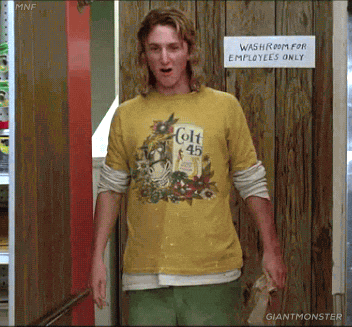 Conclusion: The drama between Austin and the Hart Foundation dominated the show with another member added to the Canadian group. In doing so, this was an extremely entertaining program. With Nitro rescheduled, RAW is WAR saw a big increase in the ratings. Can they continue a hot streak while the Bulls win the NBA title?
TV Rating: 3.4
Stay tuned for WCW Monday Nitro 5-5-14!
Comments? Suggestions? Send them to me at rsg@rockstargary.com and follow me on Twitter (@rockstargary202).
Custom Search