WELCOME TO ROCK STAR GARY REFLECTIONS!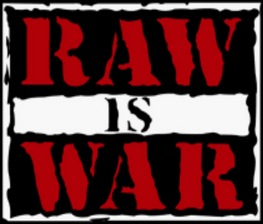 WWF RAW is WAR 4-21-97
Live from Binghamton, NY
Airdate: April 21, 1997
Attendance: 3,846
Hosted by Vince McMahon, Jim Ross, & Jerry "The King" Lawler
How can RAW is WAR recuperate after last week's dreadful show? Read on!
Opening montage.
As the program begins, Vince interviews Austin. He states that Austin will challenge Undertaker for the WWF title on 5/11 at IYH XV. Austin, not yet interested in the title, wants a piece of Bret's "carcass" RIGHT NOW. Although he gives Bret sixty seconds to get out here, Bret, standing next to Owen and Smith, answers his challenge on the Titantron and calls Austin "American scum." He accepts Austin's challenge and runs down Austin as well as the American fans. Great opening!
Match 1: Ahmed Johnson versus the Sultan (w/ the Iron Sheik)
Highlights:
Johnson reversed an Irish whip, leap-frogged Sultan, and delivered a scissors kick.
After another scissors kick by Johnson, Sultan reversed a cross corner whip and delivered a thrust kick.
While the Binghamton faithful chanted "U-S-A," Sultan reversed an Irish whip and put a knee into Johnson's midsection.
He then piledrove Johnson for 2.
As Johnson came back with a gourdbuster, he got 2. How many moves will this ham'n'egger steal from Arn Anderson? Sheesh!
He then delivered a spinebuster and signaled for the Pearl River Plunge.
Suddenly, the Nation of Domination appeared at the entrance.
Seeing the distracted Johnson outside the ring, Sultan made him HIT THE POLE.
When the NoD came to the ring, Johnson retrieved his 2x4 causing them to retreat.
As he WHACKED Sultan with it, referee Mike Chioda called for the bell.
Sultan won by disqualification.
Rating: ½*
Summary: More angle than match as the NoD-Johnson feud continues to boil.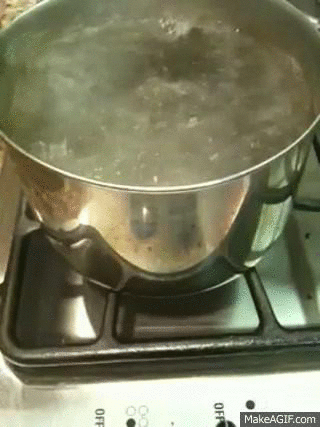 After the match, Johnson tosses Sultan back into the ring and wallops him with the 2x4.
Vince then shills IYH XV sponsored by Castrol.
Afterward, Austin repeatedly nails the Hart Foundation locker room door with a chair. Bret gives "him what he wants," and Patterson yells "send him to the ring."
According to Vince, Ken Shamrock will face Vader at IYH XV. However, Vader is still in Kuwait. Footage of the Kuwaiti Cup is shown as Singh won.
We then get the 1997 version of 20/20 Kuwait-style as Vader answers the host's question if wrestling is "fake." On Good Morning Kuwait, Vader physically threatened the host. As a result, Lawler drew a picture of Vader cleaning camel dung in the desert as penance. Following that, he showed a Vader action figure with a jail cell written on the plastic case. HA! Meanwhile, Shamrock cuts a promo on Vader regarding bullies. When Lawler mentions "Iron" Mike Tyson, Shamrock challenges Tyson for the right to remain "the most dangerous man on the planet."
Prior to the next match, we see stills from the Austin-Bret match from the PPV.
RAW is WAR is sponsored by Wrigley's Winterfresh Gum and RAW Magazine.
During the commercial break, Austin, who had already come to the ring, stood on the broadcast table and argued with Vince.
Match 2 (street fight): Stone Cold Steve Austin versus Bret "Hitman" Hart
Highlights:
When Bret made his entrance, he limped down the ramp toward the ring.
Before Bret entered the ring, Smith and Owen ambushed Austin.
Suddenly, Michaels emerged from the Binghamton faithful with a steel chair.
He then WHACKED Owen and Smith with it.
Next, he chased the tag champs backstage.
Bret then pummeled the fallen Austin and piledrove him.
Upon procuring a steel chair, Bret set Austin up to be Pillmanized.
He then mounted the top turnbuckle and leaped.
Unfortunately for Bret, he missed because Austin pulled his foot away.
Austin then grabbed the chair and SMACKED Bret's right knee.
Afterward, he repeatedly hammered Bret's knee with the chair.
He then whacked Bret in the shoulder with it and hooked the Sharpshooter.
While Austin maintained the hold, he flipped off the incoming officials.
The Binghamton faithful then chanted "Au-stin" as he continued to punish Bret.
Finally, officials pulled Austin off Bret.
No contest.
Rating: NONE
Summary: Extremely hot segment that put Austin over HUGE and allowed Bret to limp away for impending knee surgery.
After a commercial break, Owen and Smith return to the ring to assist Bret. EMTs arrive to put Bret on a stretcher. Backstage, WWF President Gorilla Monsoon admonishes Austin for his chicanery. As expected, Austin doesn't care about his "rules and regulations." Monsoon then ejects Austin from the building. Afterward, Owen and Smith carry Bret backstage.
HOUR #2!
Match 3: Tiger Ali-Singh versus Salvatore Sincere
Highlights:
This was Singh's WWF TV debut…in the death slot following that segment.
As the arena emptied to get popcorn, Singh bored the remaining members of the Binghamton faithful.
In split-screen, EMTs wheeled Bret to an awaiting ambulance.
Singh gave Sincere a cross corner whip and followed with a Singh splash.
Following an overhead belly-to-belly suplex, he face-planted Sincere.
Either someone told him to wrestle exactly like Sting or he's a HUGE fan.
After Sincere blocked a vertical suplex, he countered with a Northern Lights suplex for 2.
While Owen bitched at referee Earl Hebner backstage, Sincere slammed Singh.
He then hit a Vader bomb for 2.
When Singh hooked a sunset flip, he got 2.
Sincere delivered a clothesline and got 2.
After a jawbreaker, Sincere got 2.
Singh then hooked a backslide but only got 2.
Next, he hit a spinning heel kick and pinned Sincere.
Rating: ½*
Summary: Unimpressive debut that the Binghamton's faithful couldn't give a damn about.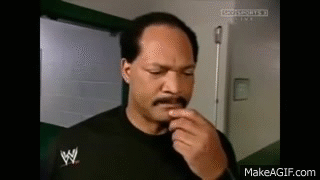 Backstage, EMTs load Bret into an ambulance as Owen shouts "watch his knee." When they close the doors, an EMT gives the go-ahead to drive. Surprisingly, Austin gets out of the driver's seat to climb into the back to further pummel Bret. He then pulls Bret out of the cab before getting attacked by Owen and Smith. Finally, Bret's placed back in the cab, and the ambulance pulls away. To close the segment, Owen and Smith vow to destroy Austin.
After a commercial break, we relive what just happened.
Prior to the next match, we revisit RAW is WAR when Gunn refused Honkytonk Man's offer. Suddenly, we go to the ring…
Match 4: Rockabilly (w/ the Honkytonk Man) versus Jesse Jammes
Highlights:
Jammes reversed an Irish whip and decoyed Rockabilly at the last minute.
While Ross shilled the WWF Superstar Line, Jammes hooked a sunset flip for 2.
Rockabilly came back with a clothesline for 2.
After a vertical suplex, Rockabilly got another 2.
Rockabilly then gave Jammes a cross corner whip followed by a back elbow.
Next, Rockabilly guillotined him using the top rope.
Shortly after, Rockabilly put a knee into Jammes' midsection.
Jammes came back with a cross body block for only a 1-count.
Following that, he gave Rockabilly a cross corner whip and a corner clothesline.
Rockabilly then vaulted Jammes face-first into the top turnbuckle.
To finish, he hit the Shake, Rattle, and Roll and pinned Jammes.
Rating: 1/2*
Summary: 50/50 booking to accomplish what an amazing flop Rockabilly is.
After the match, Jammes attacks Rockabilly until Honkytonk Man CREAMS him with a guitar.
Not THAT kind of cream, but that song's cool.
Backstage, Austin and Michaels argue over Michaels' earlier assistance until Monsoon breaks it up.
On the Titantron, Mankind cuts a promo about Paul Bearer and wishes him well in his recovery.
While Undertaker makes his entrance, we revisit the FIREBALL from last night.
Match 5 (non-title): WWF Champion Undertaker versus Hunter Hearst Helmsley (w/ Chyna)
Highlights:
As Helmsley dawdled during his entrance, Undertaker met him on the ramp and nailed him.
Undertaker then gave Helmsley a cross corner whip followed by a standing choke.
After Helmsley came back with a facebuster, he delivered a clothesline.
He then gave Undertaker a cross corner whip but ate boot on his follow-through.
Upon clotheslining Helmsley, Undertaker got 2.
He then gave Helmsley the ropewalk shoulder smash for another 2.
Next, he hooked a crucifix pin, but Helmsley's feet were in the ropes.
He then nailed Helmsley to send him outside the ring.
Upon ramming Helmsley face-first into the steps, Undertaker tossed him back in.
Helmsley came back and hit Undertaker in the scarred portion of the face. Ick.
After a knee drop, Helmsley got 2.
Helmsley then gave him a cross corner whip, but Undertaker exploded with a Rocker Dropper.
As he gave Helmsley another cross corner whip, a Helmsley flip occurred.
Upon hitting a clothesline, Undertaker got 2.
Helmsley then tossed Undertaker outside the ring and rammed him face-first into the steps.
From the apron, Helmsley delivered a double axe handle.
Back in the ring, Helmsley hooked a rear chinlock and put his feet on the ropes. SNEAKY!
Meanwhile, Dustin and Terri Runnels sat in the front row. Of course, ushers were admonishing Terri for her lit cigar.
After a commercial break, Undertaker reversed a cross corner whip but ate a back elbow.
Undertaker came back and nailed Helmsley sending him over the top rope to the floor.
As Undertaker brought Helmsley in the hard way, Mankind emerged with an acetylene blow torch. Holy barbecue chips, Batman!
When Undertaker delivered the chokeslam, Mankind nailed him with the acetylene bottle.
Referee Mike Chioda called for the bell disqualifying Helmsley.
Rating: **1/2
Summary: More angle than match as the Mankind-Undertaker feud continues.
After the match, Mankind nails Undertaker repeatedly with the bottle, lights the blow torch, but Undertaker grabs him before getting burned again. As Mankind escapes through the Binghamton faithful, Undertaker follows him. While Chyna stands in disbelief at ringside, Terri hooks her pocketbook strap around Chyna's neck and jumps on her back. In the meantime, Dustin brawls with Helmsley until officials break it up.
After a commercial break, Vince interviews Austin in the ring again. While Austin puts an exclamation point on Bret for the moment, he accuses Vince of joining the Austin bandwagon. He then threatens Vince but thinks otherwise. When the focus shifts to Undertaker, Austin's ready to take the WWF title. He then states that when he becomes WWF champion, he won't be the ideal role model.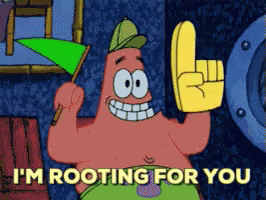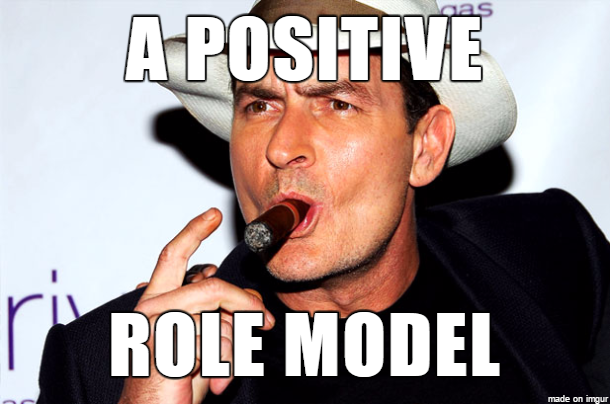 Suddenly, Owen and Smith hit the ring and attack Austin. Vince tries to stop them to no avail. In fact, Owen shoves him down as the Binghampton faithful emits an "ooh." Again, Michaels comes to Austin's rescue with a chair and chases the tag champs away. Slowly, Austin gets to his feet, and Brian Pillman emerges through the Binghamton faithful.
He ambushes Austin, grabs a steel chair, and CLOBBERS him with it. When officials try to stop him, Pillman chases them away. He then prepares to Pillmanize Austin, but Michaels runs to the ring to shoo him away.
Conclusion: This was a complete blow-away show that cannot be missed by any type of wrestling fan. While Austin was at his peak as a character, the storylines intertwined beautifully with his title match against Undertaker, his brutal hatred for Bret, and Michaels' involvement. Check this show out ASAP if you haven't already. Can this dynamite episode of RAW is WAR beat Nitro this week? TV Rating: 2.8
Who won? Nope, but they only lost by 0.5 rating point. For the next four weeks, Nitro will be broadcast early rather than head-to-head against RAW is WAR due to the NBA playoffs. Anything can happen in the next few weeks, and I hope it does.
Stay tuned for WCW Monday Nitro 4-28-14!
Comments? Suggestions? Send them to me at rsg@rockstargary.com and follow me on Twitter (@rockstargary202).
Custom Search